Coven interview with Rick Durrett
Coven was composed of vocalist Esther "Jinx" Dawson, bassist Greg "Oz" Osborne, guitarist Chris Neilsen, keyboardist Rick Durrett (later replaced by John Hobbs), and drummer Steve Ross. They are recognized as being the band that introduced the "Sign of the horns" to rock. Their 1969 debut album release 'Witchcraft Destroys Minds & Reaps Souls' has an opening track called 'Black Sabbath'.
---
Where and when did you grow up? Who were your major influences?
Rick Durrett: I was born in Nashville, TN. My influences were Jerry Lee Lewis, Ray Charles, a number of R&B artists like Solomon Burke, B.B. King, Freddie King, Bo Diddley, James Brown. Too many more to name.
Some members of Coven were in The Magic Lanterns. How about you?
No, I joined them later.
Where did you meet?
We met in Indianapolis where I was working with my psychedelic band, The Cardboard Bachs.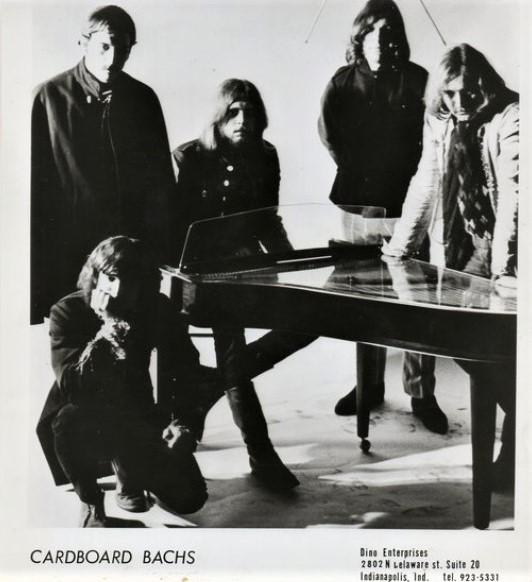 Was there an occult concept behind at the very beginning of the band?
I wasn't with Coven at the very beginning, but they were just interested in the occult.
Where did you rehearse at the beginning?
We rehearsed in an old warehouse that was unheated and would have to take breaks occasionally and run down the street to the diner and wrap our hands around a cup of coffee then go back and rehearse some more. That memory sticks out the most.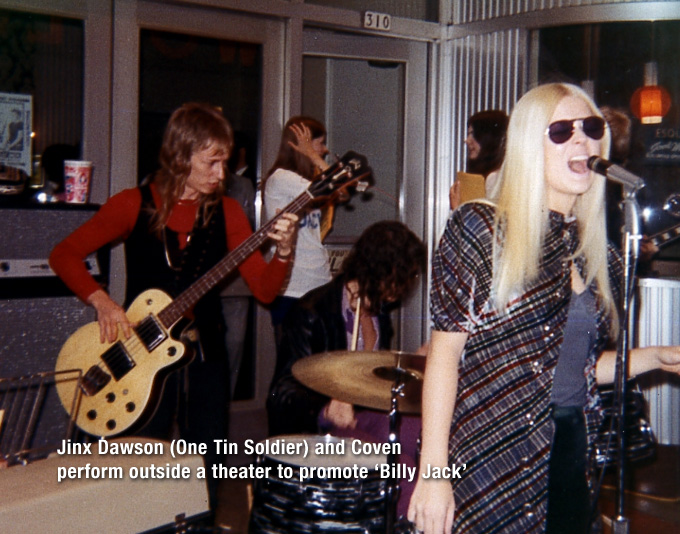 How did you usually approach music making?
Jinx and Steve started the band originally, but we all had a say in things and wrote songs mostly together.
How did you get signed to Mainstream Records?
The band called me after they were already signed and needed a keyboard player. Bill Traut of Dunwich productions in Chicago saw the band and signed them to management and he got the deal as I understand it.
"We had our stage lit by candlelight, the B-3 was draped like an altar with a skull, candles and a chalice on it."
Where did you record 'Witchcraft Destroys Minds & Reaps Souls'?
I joined right after it was recorded. I believe they did that in Chicago.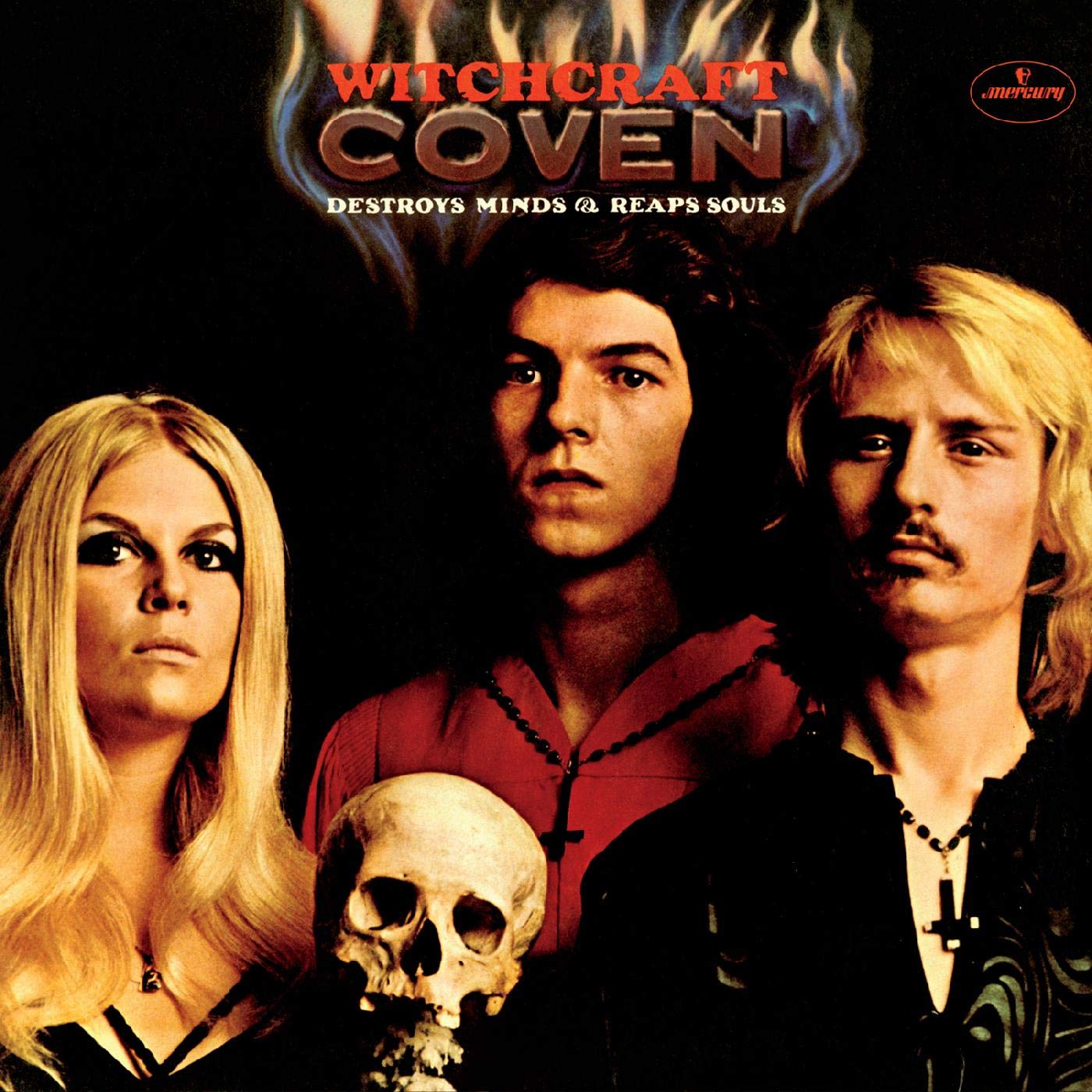 Was there a concept behind the album?
While the group was actually just into the occult, management and Mercury thought it would be a great idea to go satanic.
How about gigs?
We had our stage lit by candlelight, the B-3 was draped like an altar with a skull, candles and a chalice on it. We wore black, purple or red, some of us wore capes as well. Our roadie hung on a cross behind us and didn't move. At the end of the show Jinx would give the benediction of the Black mass, the roadie would come down off the cross. The cross was on a pivot, so they would invert it and walk off stage hand in hand.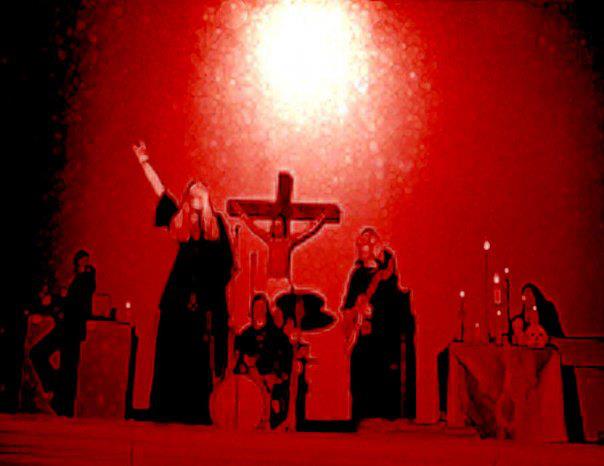 How did the audience react?
There were a few shows where there wasn't a sound as they were shocked. Most applauded.
Were you "Satanist"?
No. Coven was really against religion of any kind and were into the occult.
What are some bands that you gigged together?
There were so many it's hard to recall all of them. We did shows with Cream, The Yardbirds, Black Sabbath, Mitch Ryder to name a few. We were paired with Alice Cooper a lot for road shows.
How about your second and third albums?
I thought they were good, but I had left the group at that time.
Coven released their album before the British group Black Sabbath.
There weren't really any similarities that I can think of. They just had a dark name. They freaked out when they saw our show.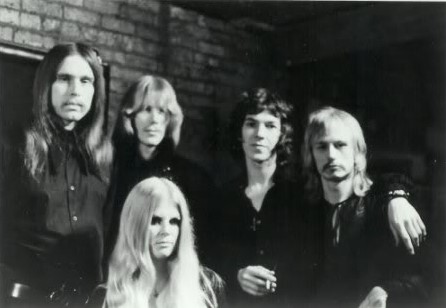 How did you decide to use the name "Coven"?
The name seemed to fit the group because we were more than a band.
Did you live together? Did you do any rituals?
We lived together and did rituals from time to time for different reasons.
What currently occupies your life?
I'm still playing some. Mostly weekend things close to home. Coven had a reunion a few years ago that was great. We would all still love to play together, but some of us live in different cities and such.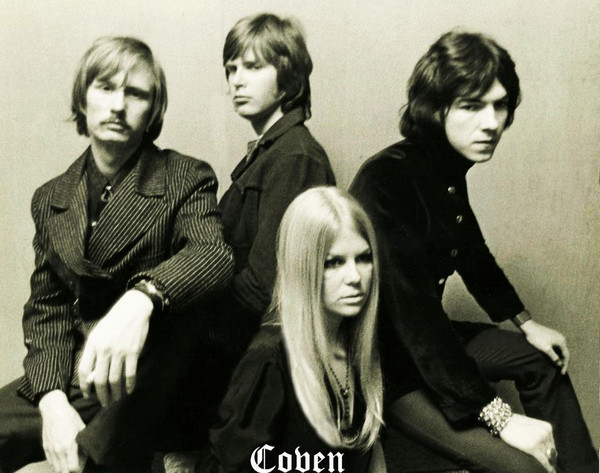 Thank you. Last word is yours.
Just mainly to be yourself. Do what you want as long as you don't hurt anyone else. Rick Durrett
Klemen Breznikar