Damo Suzuki interview
Damo Suzuki is best known for his work with Can. These days he's involved with his own project: The Damo Suzuki's Network. Assembly of sound carriers communicating with each other and the audience.
---
Damo Suzuki's Network is very unique. You perform improvisational music with various local musicians (so-called Sound Carriers) from all around the world, thus building up a network of musicians with whom you collaborates.
Damo Suzuki: Before I started today's form of Network I was travelling with some friends or someone I know to create time and space of the moment. Since 2003 I'm doing this with local sound carriers. I arrived at J.F.K Airport early in the morning, changed the plan and went back to Europe on March 19 2003, heard TV news of US bombing Iraq. There were millions of people on the street against bombing. Still US made it, as usual in their history, ignorance, and arrogance… Even they really don't know what REALLY happened 911. I was shocked… sad, angry, disappoint… I thought I have to do SOMETHING against violence. Violence is everywhere as you can see. This is not only military attack, at home, at work, in social… With power of music we can change something, for this on spot created music will bet the best as it doesn't belong to the system.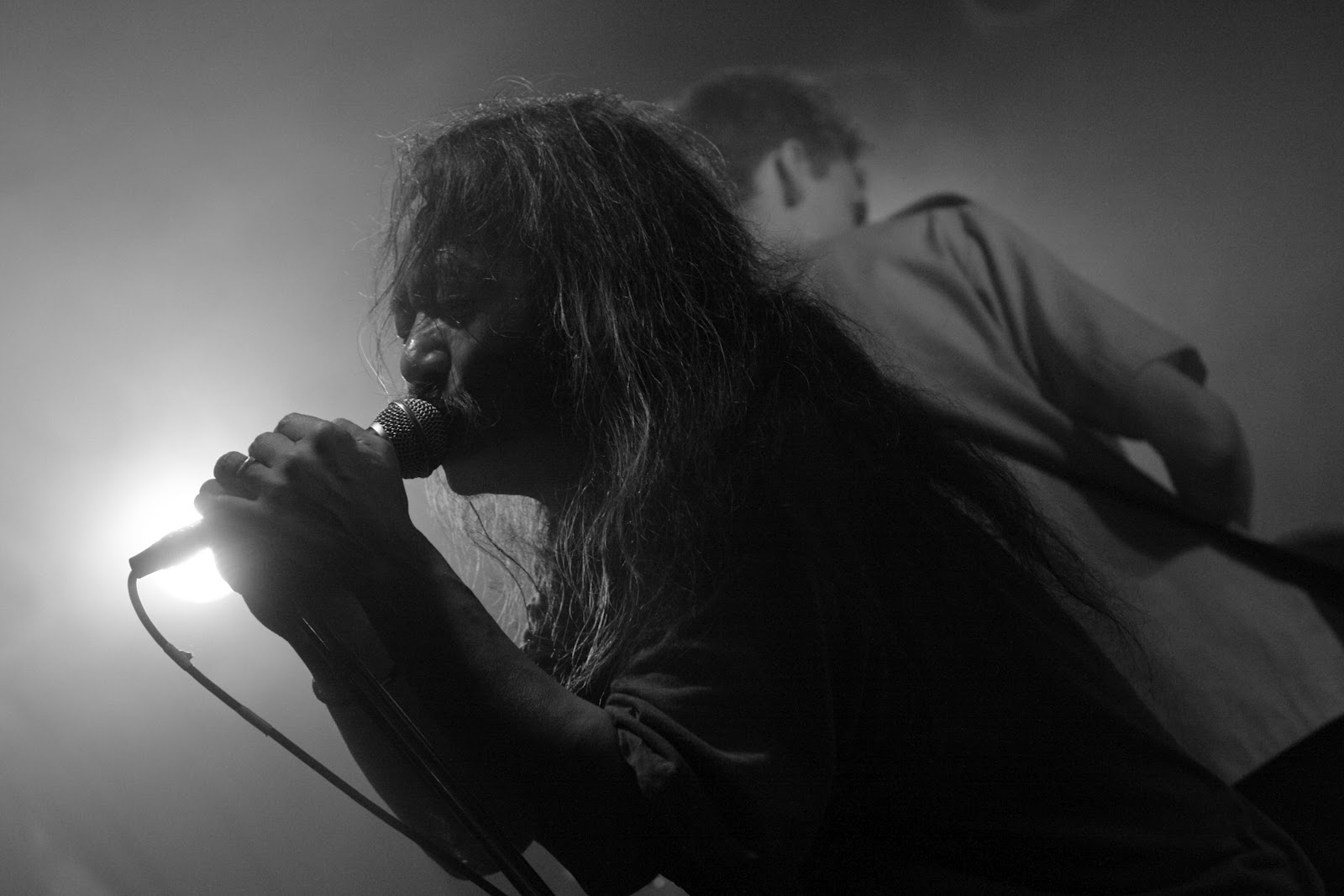 And if you create this with ever changing local sound carriers, it will be fresh, organic… and eventually source of free energy. We share this energy with audience. You don't have to play loud tam-tams, music in its self has message, to build up good thing you need more time… so, I thought this is my mission, I started to create energy…
You have been performing with Michael Karoli and Jaki Liebezeit of Can, Mani Neumeier of Guru Guru, Acid Mothers Temple, Omar Rodriguez-Lopez Quintet and many others. What are some local artists you enjoyed playing with?
This is much more than to perform with well-known artists, I don't select sound carriers; this is curated by local promoters, who arrange my show. Therefore I perform with musicians from different fields also different technique…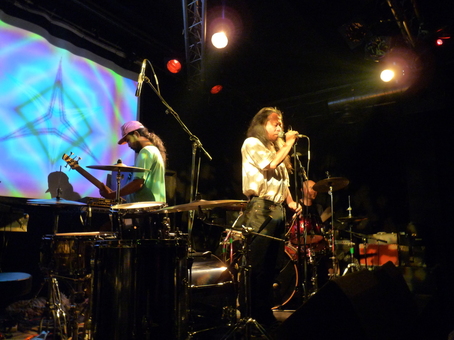 I don't like to compare and also say this will be best or better however… This project has started against any kind of violence so, I perform with just anybody who is open and brings something into creative energy.
So how does this actually work? How do you get in contact with local artists?
Actually nothing happens until we have the performing day. I just don't like (need) to have information before I go on stage. We make soundcheck as usual other artists do. That's all. There are some days, for traffic reason I came too late or 15 minutes before the performance… so then without soundcheck directly on stage. Every time without any concept.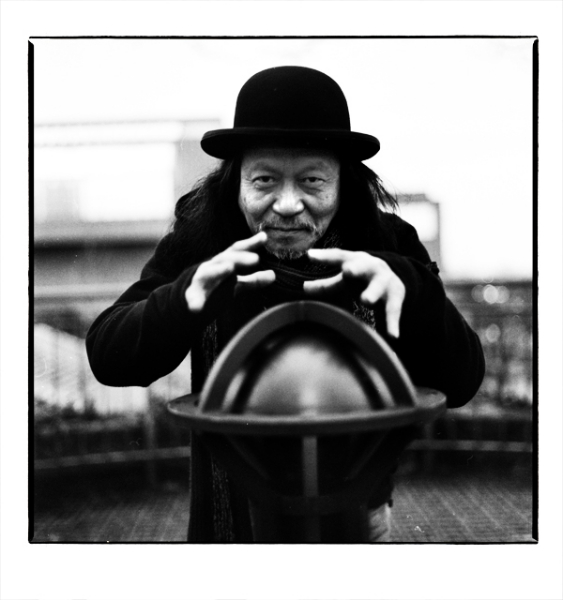 You have recorded every show and had released several albums.
I don't recommend any of my CDs specifically. They are all my babies. I rather say to people, first come to Network performance to experience. If you like it and like to have something then get one. Anyway you cannot make that much money doing this sort of music.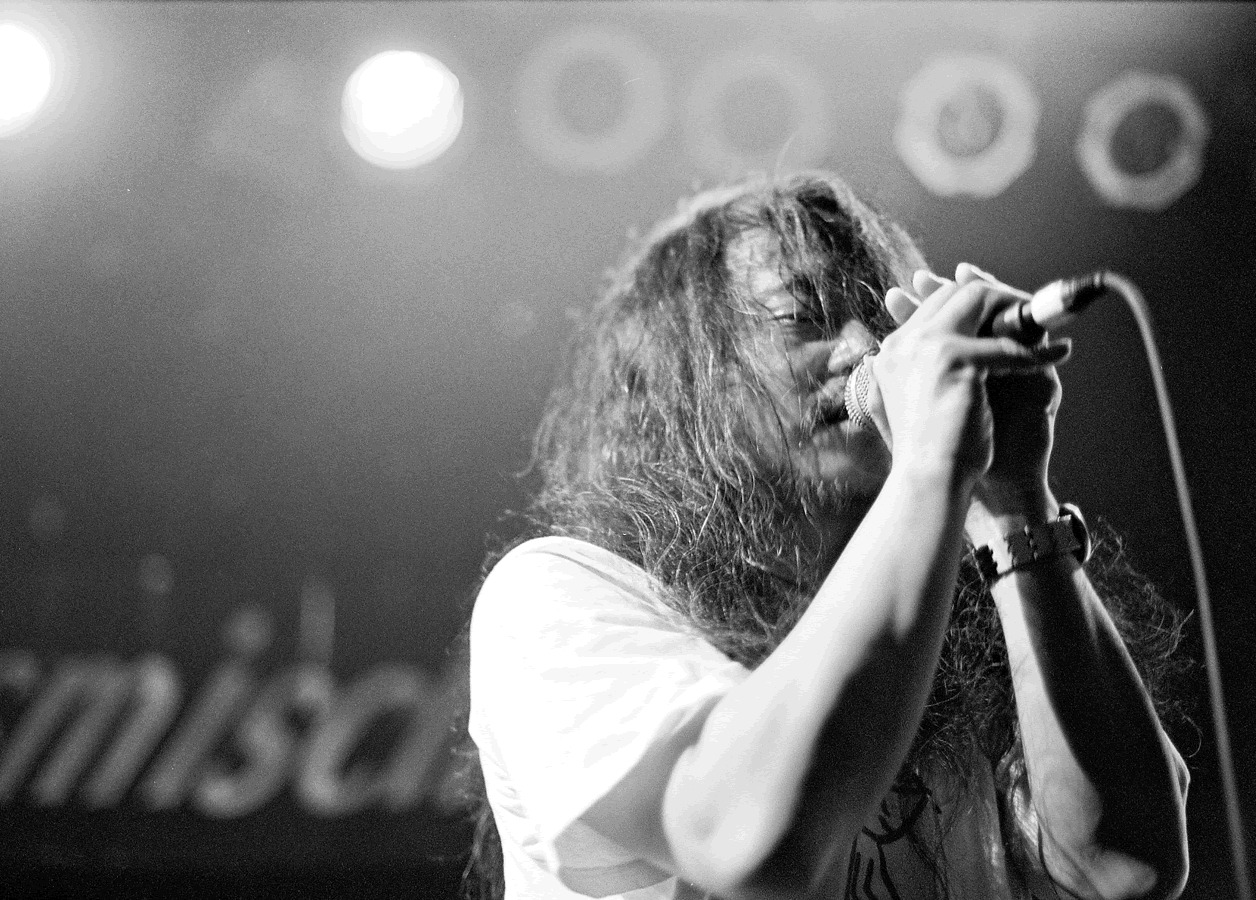 Future plans?
Keep on going…
Thank you very much for your time, Damo. Do you have a message for It's Psychedelic Baby readers?
Be curious around you. There are many things you miss to understand from this society. Keep your eyes and find truth.
– Klemen Breznikar