Negative Space interview with Rob Russen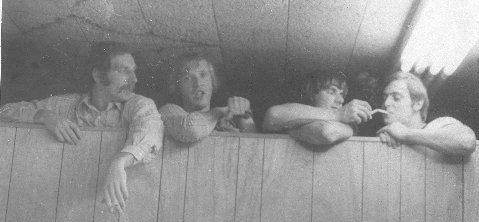 How did it all started? 
I started taking guitar lessons at age 13 and joined my first band when I was 14. We played for local school dances and developed a nice following.
Were you in any bands before Negative Space (Lou Nunziata, Rob Russen, Bob Rittner, Jim Moy)? 
Before Negative Space I was in many bands but none with the musicians that made up Negative Space. Among the bands I was in was the Soul Providers, The Ellingtons, The Banished, The Turfers. My father and his best friend had formed a record label (Castle Records) to support my music career and help other local artists. Among those groups were Great Pride, Dirty Martha, Plynth, the Cellar Wall, and r&b vocal groups The Millionaires, The Ebonies and the Omystics. I wrote and produced songs for all of those groups and most have videos on YouTube now.
The Ellingtons – Blue eyed soul group from Camden, NJ featuring Bobby Aceto, Sonny Aceto, Nick Criaris, Rob Russen and Rudy Wilson. This is the only released single by the group and was produced by Rob Russen for Castle Records. It features the Mike Douglas Orchestra providing the music tracks.
Written during his days as a Theta Chi fraternity brother at Rider College, this is one of the early and most popular songs in Rob Russen's library of work., This unreleased single was recorded at MSI Studio in Camden, NJ with Tony Papa as engineer and features Rob Russen as producer, lead singer and on lead guitar with Bobby Aceto on guitar, Bruce Chamberlin on bass and Sherwood Silphies III on drums.
How did you first get interested in music? 
When I was young rock & roll did not yet exist. I was bored to death with the music my parents played on the radio. Around the age of 10 rock & roll was introduced with Bill Haley & the Comets, Elvis and many others and that REALLY caught my attention. I became a very good dancer at school dancers and went on to dance on American Bandstand several times. So music was thoroughly engrained into every bone in my body. So it was only natural that I would want to make my own music as a natural progression.
What bands influenced you? 
Bear in mind rock & roll was invented in the mid 50s … so I listened to mostly singing groups and individuals from those times until the Beach Boys, Beatles and the entire British Invasion introduced self-contained bands who wrote and performed their own music and performed concerts came about. I was born on the same day as Jimi Hendrix so, of course, he was a major influence on my life and my music. I was in my prime musically during the Woodstock era and had the great pleasure of having my band perform in concert with great acts that I had as influences and contemporaries like Santana, Steppenwolf, Nazz, Vanilla Fudge, 3 Dog Night, Rare Earth, Eric Burdon & War and Grand Funk Railroad.
In 1969 you released Light My Fire / The Long Hair. 
This single and all the music I recorded (except one Dirty Martha single) at MSI Studio in Camden, NJ with Tony Papa as engineer. Tony went on to work for Scotti Brothers Records and was engineer on all the hits by Survivor. The Dirty Martha single ("Sunday Morning Feeling" b/w "Stop & Look Around") was recorded at Virtue Studio in Philly … yes that Frank Virtue from the 50s instrumental group The Virtues.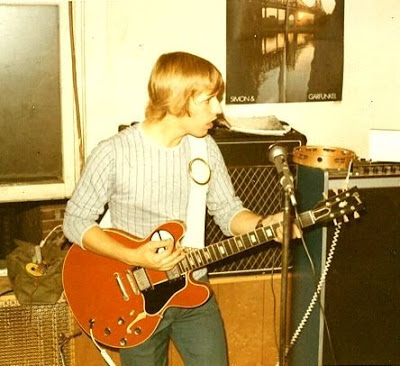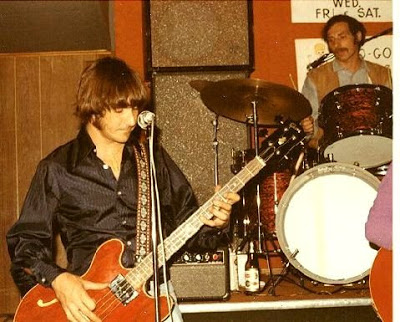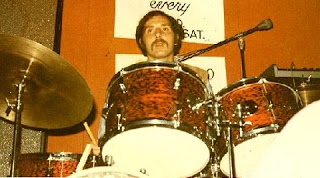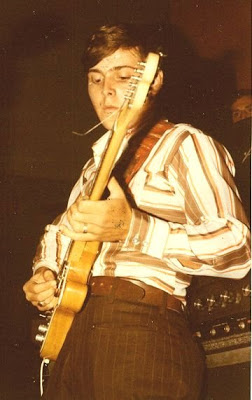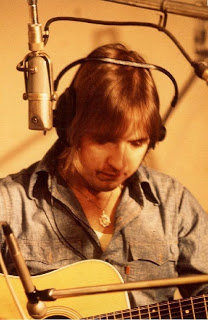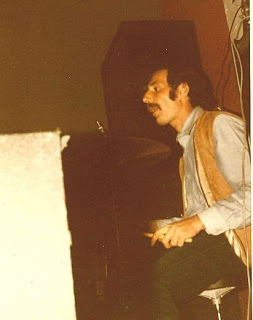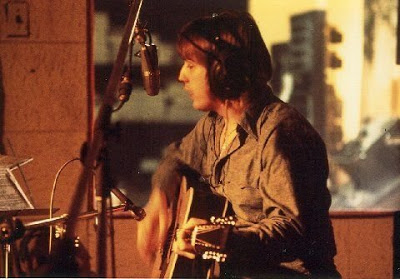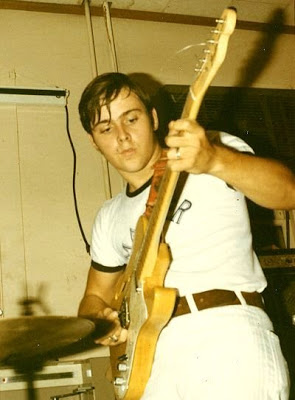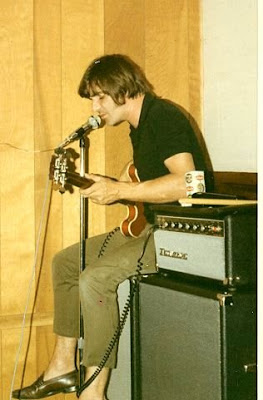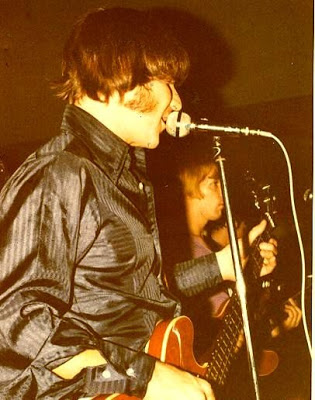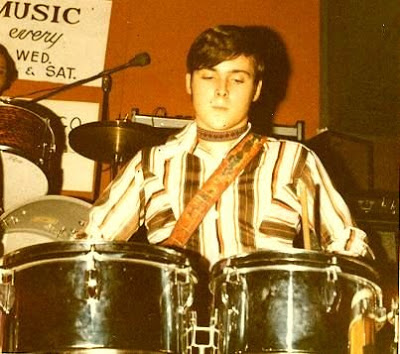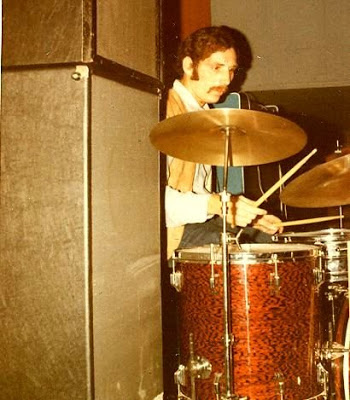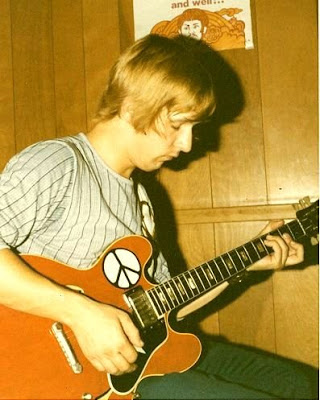 Your album was released in 1970.
I was involved in a dying marriage at that time with a very jealous and insecure wife … not a good thing to have when you are a rock musician. My wife used to say that I was mean and evil because I put my music above my marriage. This "Mean" and "Evil" and, at that same time, radio stations were calling the new music they were playing "Heavy Metal" . .The band had a reputation for coming out hard and heavy with strong initial impact. So I combined those into "Hard, Heavy, Mean & Evil". Many of the songs on the album reflect the turmoil of my personal life at that time. Much of it was fantasy because I felt I was trapped so I wrote about imaginary relief. For example "Forbidden Fruit" was a song about having an affair with one of my wife's sisters who was a very creative girl who originally told me about the artistic concept that is "Negative Space" and I adopted the name for the band at that time. But there never really was an affair between us … we just got a long very well because we were both creative people. In retrospect, I definitely married the wrong sister! The phase of my musical career where I was writing, producing and recording my own original material was around 1966 and I had much longer hair that the Beatles or Rolling Stones during that time. I experienced much prejudiced and rejection from family and friends because of that and was disowned by my father when I was 17 because of it. So my song "The Long Hair" is about that experience and was among the most popular songs that we performed in concert. We (the band) were big Santana fans and one day I suggested we take the Doors classics "Light My Fire" and re-arrange it the way that Santana might do it at the time. Thus I came up with that arrangement and had a lot of fun playing the lead guitar licks on it. Our version was very popular in our concerts.
How many copies were made?
Just 500.
Do you have a copy?
I have one copy left in storage in Tampa, FL.
How far was the band's touring territory? 
Mostly the Northeast section of the US and once we went into Canada.
When was the album released?
The album was released in May of 1970 and we gigged hot and heavy that summer to promote it. Jim Moy had gotten married and his wife wanted him to settle down and not travel as much. Last year I met with Jim here in Florida for lunch one day and asked him "How did we end up in the band together?" He told me that we had gone to the same high school together. I was a senior when he was a sophomore so we didn't have any contact during that time. But I was an outstanding athlete in school and had a reputation for that plus playing in bands. He said that one day he heard that I was looking for a percussionist to join my band and it was like a dream of his to play in a band with the 'famous" Rob Russen. I couldn't help but laugh at his story because I didn't remember it at all. Jim was replaced with a guy named Gordon and then Bob Rittner left because he had a day job and they decided they didn't want him taking off time to play music as much as he had been doing. He was replaced by a blonde female named Barbara who was excellent. After a few months of gigging with the new lineup I decided to change the name of the group to Snow and we recorded "Johnny B Good" b/w "Sunflower". The material that was recorded for Hard, Heavy, Mean & Evil that was not used on the album was later included on the two CDs released by Monster Records.
Unreleased single from my solo album called "Changing Courses In Mid-Stream" as I transitioned from my heavy metal music of "Hard. Heavy, Mean & Evil" with my band Negative Space to a more mellow, acoustic musical journey. This track was recorded at the same MSI studio with Tony Papa as engineer where I recorded the heavy metal material and it features members of both my bands Negative Space and Snow. Photos by Joe Evangelista.
Are you still in contact with other members of the band?
Yes I am with two of the other three. Within the last 4 years I have re-established contact with Jim and Lou Nunziata. It has been great. None of us have any idea what happened to Bob Rittner but I am still trying to find him.
In 2000 Monster Records released The Living Dead Years.
In 1999 Dennis, the owner of Monster Records got in touch with one of my sons some how and asked if he would give him my number. One day I was in my office and got the call from Dennis and he said "Is this Rob Russen? The Rob Russen was was leader of the rock band Negative Space?" I said "yes". Then he told me who he was and said he had been looking for me for three years. I said "why … do I owe you money? hahahaha". He went on to say that my album had been bootlegged throughout Europe for years. He told me that I was one of the founding fathers of heavy metal music and that he would like to re-issue my album. I said "Are you serious? Am I on candid camera? I made that music 30 years ago, I had no idea anyone would still have interest in it". So we made a deal but only after I insisted that he include my accoustic material in it as well from my unreleased solo album "Changing Courses in Mid Stream" and the material by Snow as well. He agreed. I did not know he was going to call the re-release "The Living Dead Years" and was not real happy about that. I also wasn't happy that he left off our version of "Summertime Blues". His excuse was that too many other bands had covered it. To this date that song is still the one that gets the most hits on YouTube, The limited edition of the re-release sold out and he contacted me for permission to make another pressing and I insisted that it be called by it's original name and he agreed. I was happy with the digital re-mastering of the material and somewhat confused by the art work on the CDs. But all in all, it's great to know that my music is still being enjoyed by new fans 40 years now after it was made. That's a trip.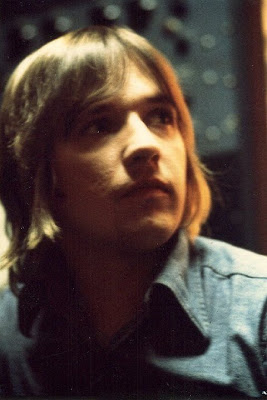 What currently occupies your life?
After an extensive career in managing and producing acts I also got into professional boxing and wrestling. Three years ago I discovered a great female jazz trumpet player named Cindy Bradley and got her signed with Trippin' n Rhythm Records from the UK. Last year they released her first CD called Bloom and she was voted "New Artist of the Year" in the smooth jazz awards. I have managed and promoter fighters that have fought for world championships. I have produced acts that headlined in Las Vegas and I created my own professional wrestling organization called IWA Championship Wrestling. I am retired now and living in Florida but soon will be returning to the Philippines to begin the visa process for my fiancee who is from there.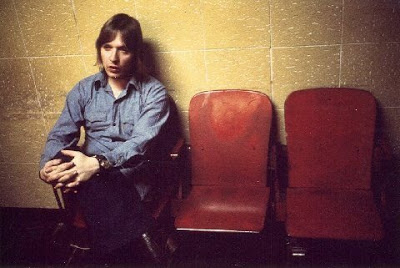 Thank you very much for your time.
You're very welcome. Feel free to contact me any time about any of the music I created. I would like to think that I was a very angry young man when I was in Negative Space and the music shows the fire that was burning inside. I have lived a very full life and accomplished or experienced everything I set out to do in a variety of fields. Now I have mellowed and at age 64 soon will be marrying my beautiful 26 year old Filipino fiancee Joren. It's been one hell of a ride I think I am a rather unique individual to have both a CD and a book I wrote about the boxing business (8…9…10…You're Out!) selling on Amazon.com currently at the same time.
Take care. Best wishes.
Rob
– Klemen Breznikar