Beachglass Interview
Filtering in from the deep beyond, or perhaps merely as a musically sustained echo that's been working its way like a long lost postcard to your front door, Clouding breathes with atmospheric lonely guitar washes, over which have been laid hauntingly enticing vocals that neither invite you in nor hold you out, as if they exist tethered in the moment of their being, and are gone just as mysteriously.
---
Jenell: Tonight I have the pleasure of sitting down with Andrea Cormier of Beachglass, who have a beautifully hypnotic EP out titled "Clouding" … Andrea, thanks for taking the time to step out of the shadows.
Andrea: Thank you so much for having me!
Jenell: Straight off, I want to say how much I love the band's name, how did that come to be? And while we're on the topic of names, "Clouding" is just such a evocative effortless album title.
Andrea: Thank you! Beachglass is kind of an homage to where I grew up. I grew up along the Eastern coast of New Brunswick, Canada, where I spent a lot of my time on the beach. I've always felt connected and attached to this landscape and the ocean has and continues to inspire a lot of the themes and imagery in my writing. 'Clouding' is inspired by this idea of revisiting that place in my mind, as if coming in and out of a dream.
Jenell: "Clouding" has been touted as a 'project' of yours, would you please elaborate on that?
Andrea: Sure, I think I was referring more to Beachglass as being a project. I also have a solo project on the side, as well as photography and other visual arts projects that I continue to pursue. So to me these are all different.
Jenell: Would you mind giving us a rundown on you cast of characters and what instruments they play?
Andrea: Of course, Beachglass is comprised of Adam Nicoll, who is the lead guitarist, Jessie Bradner who plays bass and sings backup vocals, and Kevin Smith on drums. I'm really grateful to be working with such talented musicians, they're integral to the overall sound and really bring the music to life! We make a really good team and I couldn't be happier.
Jenell: And to that end, how did you all get together?
Andrea: Adam, Kevin and I used to work together at a vegan restaurant a few years ago. At some point they found out I played guitar and invited me to jam with them one day, and we've worked on several projects since then. I feel like we've really grown together musically. Jessie is the newest addition to the fam. She's very active in the music scene and plays with a lot of other bands, so I met her through friends of friends at a show last year.
Jenell: As you know from my review, I really like the sonic atmosphere and sound you've managed to lace together, and while "Clouding" is an EP, there's not one song that's stronger than another, meaning no half-baked fillers … is this the stepping stone to a formal album?
Andrea: I really hope so! Right now we're focusing more on doing shows and getting more involved in the Montreal music scene, but it's in our (hopefully near) future plans to make a proper album.
Jenell: "Clouding" is lush, and while the songs are slow to blossom, they're perfect for a late night listen, where being couch-bound is the agenda, and I say this because so much of what you present sounds like a series of undertones that come together to create an effortless sounding cohesive whole.
Andrea: Wow thank you, I love hearing what people get out of the songs, it seems to be different for everyone!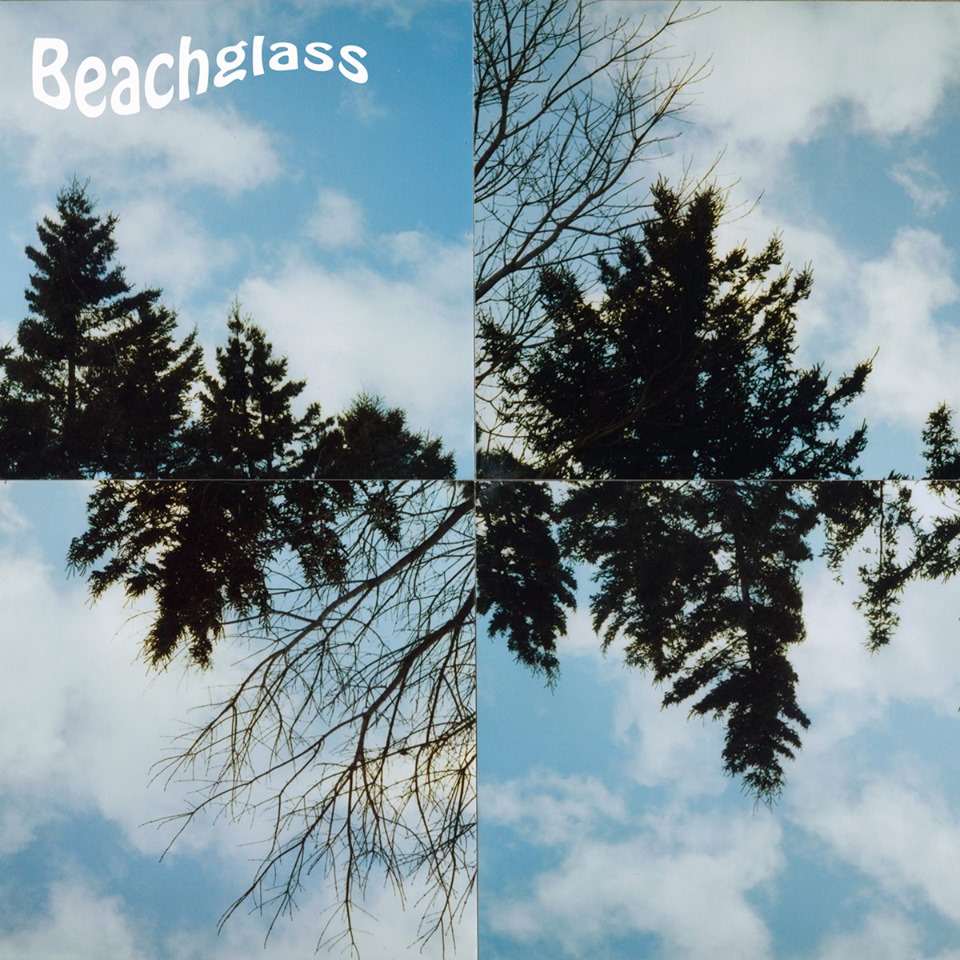 Jenell: "Clouding" is quite controlled, yet sounds expansive, how do you manage to keep things from far too easily moving in too many directions at once?
Andrea: We're very conscious of song structure and the spaces we leave intentionally in songs to let them breathe a bit. I think we were also lucky and had a great team recording and mixing us who helped us control the sound for the EP. Of course, things are a bit different on stage, the sound gets even more expansive, but we go with it.
Jenell: Do you maintain the script while playing live, or do you feel more free to expand in that setting?
Andrea: We have a set list that we practice and follow very closely. We've strategically left spots in certain songs for solos, build ups or some atmospheric noise, but we practice that too.
Jenell: Are there effect pedals or instruments that you'd like to bring to the table in the future?
Andrea: Yes, well for now Adam has a really nice setup for his guitar, using a phaser, delay, wah, blues driver, fuzz, and booster as well as the tremolo on the amp, which really adds to the overall sound. I use a reverb/echo pedal for my vocals, but I don't use any effects on my guitar besides tremolo because I like the raw, warm sound of the vox. In the future though I'd be interested in working with a phaser or delay for certain songs. Long term, we'd also like to incorporate some keyboards/organ and more backup vocals.
Jenell: Being a visual artist, I'm constantly looking at my work and reevaluating it, are you constantly listening to playbacks on your own time, or is this a studio aspect shared with your bandmates?
Andrea: We've only recorded together once, and it was for the EP and it was done in one session, so I guess our process is still pretty individual for now but hopefully it will become a longer, and more shared experience if we record again. I think most of us re-listen and re-evaluate the songs though, and try to strategize plans for future recordings and how we'd like to evolve in terms of sound.
Jenell: Have you ideas that refuse to step through the door with you? And what do you do with those sketches?
Andrea: I have a lot of ideas that are put aside. I've stopped throwing them away though, because sometimes I come back to them after a few years when the time is right. I think I'm beginning to know how to determine which songs/ideas fit best for certain projects. For example, I divide my songs into Beachglass songs and solo songs, which to me are two very different things.
Jenell: Who have you been listening to as of late?
Andrea: I've been into oldies again lately, I always seem to go back to those for some reason. I've been listening to less rock and more lyrical/melodic music: a lot of Marianne Faithfull, Vashti Bunyan, Joni Mitchell, Fleetwood Mac and more recently Leonard Cohen. I listen to a lot of 90s music too though these days – especially Mazzy Star. Kevin is heavily influenced by 60s and 70s psychedelic rock, as well as Adam, who is also really into more contemporary music like Tame Impala. Jessie is really into Mitski lately. I think our tastes are constantly changing around.
Jenell: A peek into your creative process please, digital or analog? Is your approach to laying down music a building block process, where ideas are laid on top of each other, or is it a linear approach, where what's played is what's recorded?
Andrea: On one hand, I love the idea of analog recording: the warmth of the sound as well as the more human aspect of it and I wish it were more accessible. However I've gotten used to recording on my own with programs like ProTools or Logic, and I've come to love the process of layering. When I record my solo stuff, I can easily add like 5 vocal tracks. So, both I guess.
Jenell: Do you ever fear revealing too much of your inner self, or have you managed to take a third person approach?
Andrea: I never fear this anymore. I used to think that making work that is too revelatory or emotional is a bad thing but over the years it's become something that I embrace, because I like to think that being vulnerable is true to the human experience. For that reason I have a hard time taking a third person approach to my work.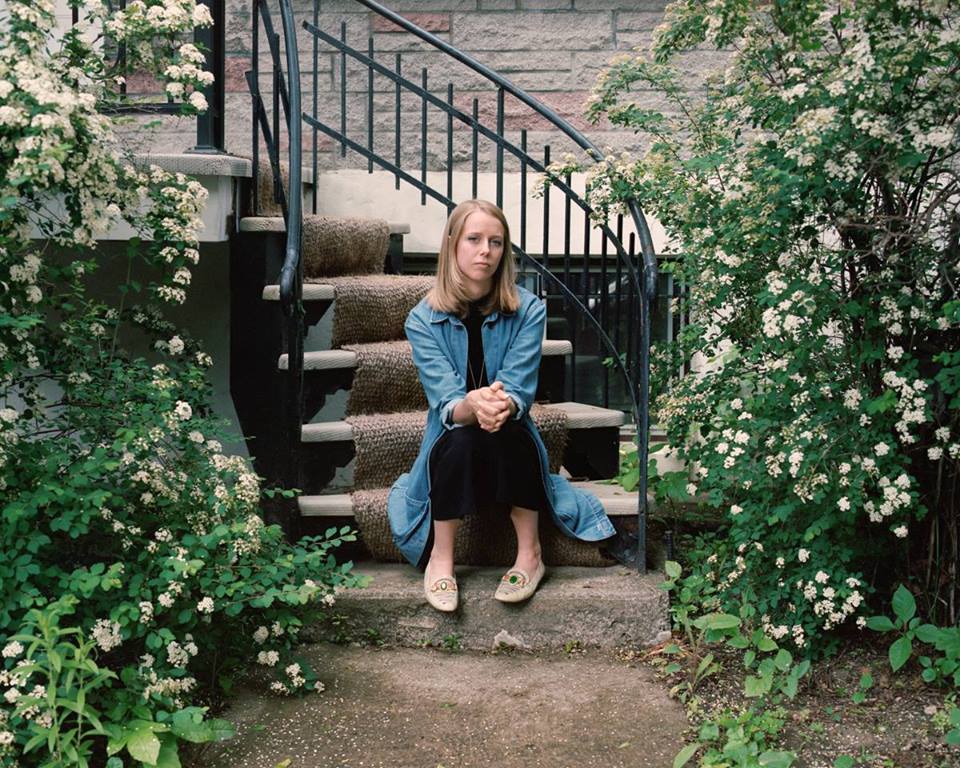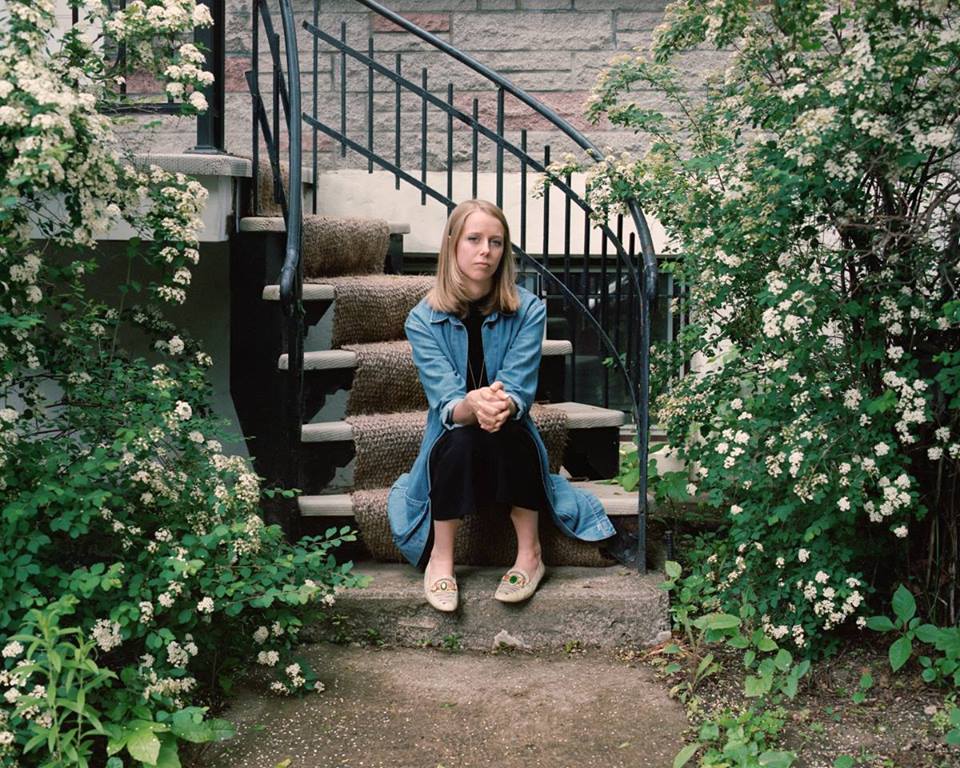 Jenell: Andrea, it's been a sincere pleasure to speak with you, and look forward to hearing much much more. Is there anything I've missed or that you'd like to say?
Andrea: Hmm, no, I don't think so! It was a pleasure to speak with you too! Thanks for having me.
Jenell: Please, where can we find you on the world wide web?
We have a Bandcamp page as well as a Facebook page.
– Jenell Kesler
---