Dominique Lawalrée
"Music to find consolation in and to quiet the mind"
Dominique Lawalrée is a 62 year old self-taught classical composer and church organist from Brussels who got mostly associated with the 'New Simplicity' movement. He made over 500 recordings which he mainly released on his own Editions Walrus label. The recently released First Meeting album on Ergot Records is a compilation of his first four LPs.
I asked Dominique 12 questions via e-mail, he replied with: "Thank you for the questions. Excuse my poor English. Feel free to make corrections." I decided not to.
If you listen to First Meeting yourself, what do you hear?
I hear a young composer and I remember about my youth with a smile and satisfaction. I'm generally happy with what I hear.
Why do the tracks on this LP date from 1978 to 1982?
Because that's what Britton Powell wanted: an anthology of my LP days.
Why did you self-release your music on your own Editions Walrus label?
I had no illusions about a well know label. My music was not commercial: no commercial potential!
Did you play and record all your music at home?
Sort of.
Why are all of your records solo records?
They are solo because I work like a classical composer. After all, that's what I am. I'm writing all my music on my own, on paper. But in spite of publish it first as scores, I'm doing it the way jazz and rock musicians do: I'm publishing records. So people can hear it if they want it. That's the way my music exists.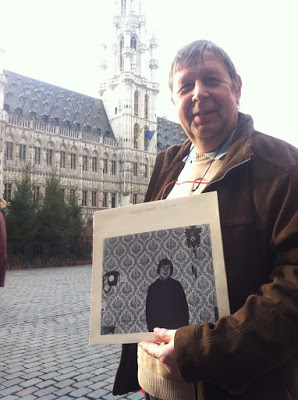 The plan was that your music would have been released on Brian Eno's Obscure Records.
Gavin Bryars told about my music to Brian Eno. One day, Gavin was in Brussels for a concert, and he told me that Brian was going to contact me. But he never did.
Even though your music is often meditative, it is also very melodic, it always has a pop sensibility.
My music is always tonal and euphonic, similarly to pop music, but the spirit is classical music with pop harmonies.
Do you believe music has a function? 
Yes: to find consolation in and to quiet the mind. It has a spiritual function.
What kind of music do you play now?
I'm still composing the same way.
Do you still play music in church?
I'm playing in churches but I also do concerts. I've wrote 500 pieces. My music is on 29 albums now.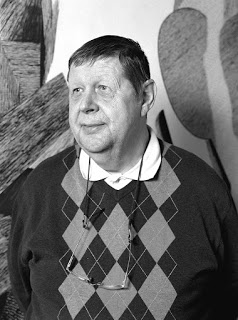 Can I see two phases in your career: before 1994 and after that?
There are three phases: I'm now in a third phase, which is mostly chamber music for different players and ensemble, with some chance and aleatory moments. It's like I'm writing rules for a game, and the musicians have to play the game. I have now a strong reputation (I'm 62), so some musicians are interested to play my music and ask me for new pieces. I'm very open to write for instrumentalists (and singers): someone interested?
Why was 1994 a changing point in your music?
In 1994, my life changed because I had really a meeting with God, through Virgin Mary in Medjugorje, and it reminded me that I was miraculously saved when I was 2 years. So, for years (1994 – 2015/16), I wrote religious concert music (sort of).
– Joeri Bruyninckx