Renaldo & The Loaf interview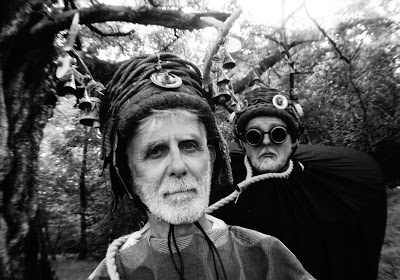 One of the most unique musicians of the last few decades decided to release an unexpected album after almost 30 years of hibernation. Since the late 1970s they released some of the most unique and exceptional music with albums like 
Play Struvé & Sneff
, 
Songs for Swinging Larvae
, 
Arabic Yodelling
, 
The Elbow Is Taboo
and they also collaborated with
The Residents
on 
Title in Limbo
. 
Klanggalerie
recently issued their brand new album 
Gurdy Hurding
and they also pleasantly surprised us with reissuing all of their catalogue in wonderful quality.
Gurdy Hurding is exceptional work and I was lucky enough to interview both, Brian "Renaldo" Poole and David "Ted The Loaf" Janssen, not just about their latest album, but we covered their whole career.
How did the concept of "Renaldo & The Loaf" come to realisation?
There was a long gestation period before what eventually became RATL. We met at school around 1969 – we found we shared a mutual love of Tyrannosaurus Rex (not T Rex, which didn't exist at the time). We actually encountered each other in the art room, we were both drawing Tyrannosaurus Rex inspired pieces and so we struck up a conversation.
From the beginning we were interested in writing our own songs and recording them. The influence of Tyrannosaurus Rex probably convinced us to stay as just a duo – something that has remained throughout.
Other things we were listening to at the time included The Incredible String Band, Third Ear Band, Pink Floyd, King Crimson and quite a lot of folk music.
We did play 3 gigs in that early phase, around 1972. Those gigs were very small gatherings, maybe 25 people at most, held at a local youth club. The first was very Tyrannosaurus Rex influenced, us sitting on the floor with guitars and bongo drums – the second a little more experimental and improvised and the third, the strangest of the three. For the third gig we had a ring modulator and used a backing tape on one song – this song was called "Island" which had nothing to do with the King Crimson track, but did involve some backwards singing.
You once sent a tape to John Peel for his 'Rockitunity Knocks' competition. What kind of material was on it?
The material was from the middle of this period, not sounding so much like Tyrannosaurus Rex,  more folk influenced.
The Residents were the nearest to what you sounded like back in the early 1970s. Were they the reason and inspiration to start recording again? How did you found out about them?
In the early 70s we sounded nothing like The Residents! It must have been 1977 or 1978 before we heard a Residents track.
There was a bit of a break in playing and recording around 1974-5, due to college/university commitments. When we started recording again things had become much looser and most of what we were playing was improvised and a lot more experimental. We now had a couple of tape recorders and used to set up a tape delay system to record with. This was similar to a system used by Fripp and Eno, creating long delay repeats – we did a lot of experimenting with that, particularly using prepared guitars.
What are some other bands you were listening to? While preparing for this interview, I noticed you liked Henry Cow, Univers Zero … what else?
As we've mentioned in the previous answer, Brian Eno was a big influence, especially Another Green World, and his work with Robert Fripp. We both introduced each other to various bands – what was interesting was that we didn't both listen to the same music, well, not all the time, so our differing interests would sort of cross-over when we played. Henry Cow and Univers Zero might be more David's interest with Brian listening to anything from Early English Folk music to Electronic.
Gradually out of our experiments some structures began to emerge and we entered what could now be called our Plimsollline phase.
Did you know any other bands that were also similar to your music? 1980s had a lot of interesting projects like Klimperai, Frank Pahl, Only A Mother, Look de Bouk, Toupidek limonade, Pascal comelade, L´ensemble Raye, …
We were working, to a large extent, in a vacuum, so those bands you mention were unknown to us. We weren't even a part of the local music scene.
Your first recording was made under the name of Plimsollline. You got a deal to release an LP of material – Tap Dancing In Slush (1978), but things got complicated and it wasn't released (unreleased until 2014). You upgraded your equipment with better multitrack tape and recorded Struve & Sneff. Everything was made in DIY spirit. Each copy was made from original stereo master tape and the cover colour changed after each 10 copies. You even went so far that one copy of the cassette sent out by mail order included a hidden' track. What's the story behind recording it?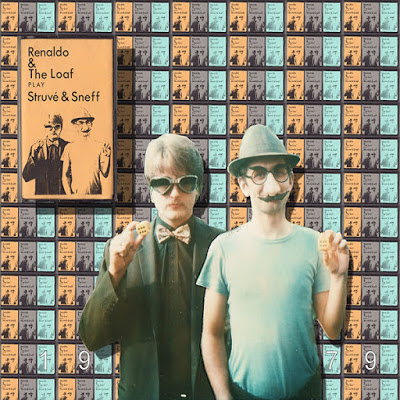 The deal that fell through was for a LP, Behind Closed Curtains and an EP, Tap Dancing In Slush. After the disappointment of the recording contract falling through, we gained confidence from the fact someone rated our music and were more determined than ever to succeed.
We were finding using 2 domestic Akai 4000DS tape decks and bouncing tracks between them very limiting both in terms of what was possible and also in terms of sound quality. So we invested in a 4 track machine (Teac 3340S), which was what Struve & Sneff, Songs for Swinging Larvae and Arabic Yodelling were recorded on.
In fact it was Geoff Travis of 'Rough Trade' who gave us sound advice about upgrading our recording equipment and refining our song structures. We took some tracks from Behind Closed Curtains into 'Rough Trade' in 1978 and in those days, Geoff Travis would likely be in the shop and prepared to listen to demo tapes there and then. He listened and said we had some good ideas going on but that we should collide more ideas together in one song rather than stretch them out, also that we should get a decent tape recorder. So that's what we did.
We carried on working in much the same way as before but with a more rigorous quality control, although this was largely subconscious. Eventually we discovered that we had enough material for some sort of release. In 1979 it was still the beginning of self released records but we couldn't really afford to finance the pressing of a single on vinyl but we had heard of bands releasing material on home-made cassettes. That was something we could do without any great financial outlay, plus it gave us more scope than a 7" single.
Brian used to visit a shop in Portsmouth called 'Mardi Gras Records' and spotted a home-made cassette album by a local band – he bought a copy and from listening to that it convinced us we could do the same thing. So we compiled Renaldo & The Loaf Play Struvé & Sneff.
We first sold some via that record shop and then through mail order – as you say, each copy was run off in realtime from the master tape. The cover was a photocopy which we made in batches of 10 with each batch having a different paper colour. We think about 250 copies in total were made. The backwards interludes and insertions into some tracks was a happy accident as one of our long delay improvisations was on the other side of the reel and we found we could fade it in and out to creative effect.
You got in touch with The Residents and soon you started recording Songs for Swinging Larvae for their 'Ralph Records'. What's the story of meeting The Residents?
As with a lot of things that happened to us during our career, the link up with 'Ralph Records' and The Residents was not in any way planned or even dreamt about by us – it was just completely fortuitous. In 1979, Brian went on a fly-drive holiday with some friends to the west coast of the USA. During the trip there was stop in San Francisco and Brian wanted to visit 444 Grove St (the Ralph HQ) to buy some records. He rang them beforehand to make sure it would be OK and we later learned that as he had an English accent they said yes. Normally they would not entertain visitors. So Brian went there, bought his records and gave the person he saw a copy of Struvé Sneff as a gift. That person decided to listen to some of it while Brian was there and said he thought it was 'excellent' – needless to say Brian was excited that someone at 'Ralph' liked our music. We were asked to send over more material which we did over the next few months. We were recording tracks that would end up on Larvae in our usual fashion and at our own pace, not anticipating any sort of record deal so it came as complete surprise when the offer was made. We learned a bit later that the person Brian met and who listened to the tape was a Resident who happened to be in the building that day.
We got to formally meet The Residents in 1981 when we visited San Francisco – that meeting ended up with us jamming together and laying the foundations of a joint album, Title In Limbo, that would be finished and released in 1983.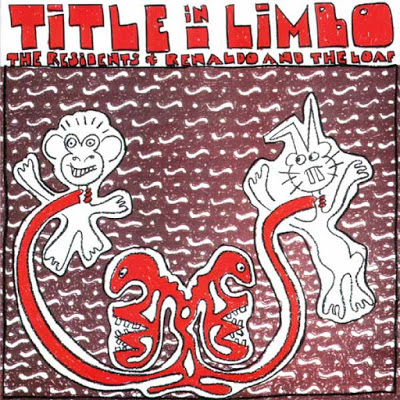 All of your releases have interesting artwork to it. Who is behind it?
Ralph – or rather 'Pore Know Graphics' – was responsible for Larvae and Yodelling. We sent over initial sketch ideas and really left it up to them to create the artwork as they saw fit. We had much more direct input on The Elbow Is Taboo because that was done through 'Some Bizarre Records' in the UK.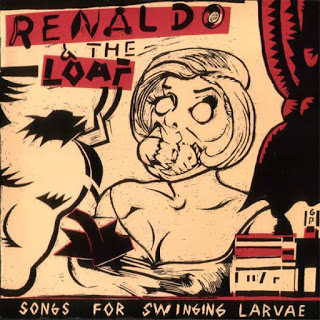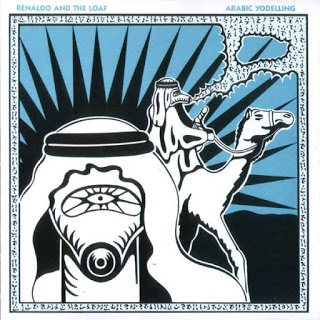 For the Klanggalerie re-issue series we had the chance to directly create the new packages adding extra artwork to the original designs.
An American artist, Poxodd Walker produced the fantastic artwork for Gurdy Hurding.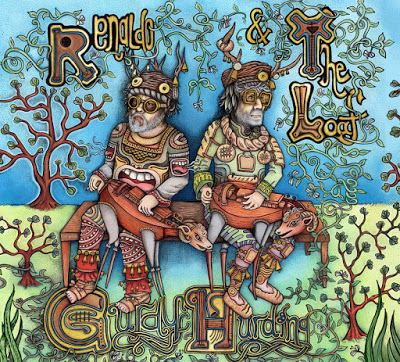 1983 saw the release of Arabic Yodelling. Album is a bit different and it certainly points in direction of The Elbow Is Taboo, released four years later. In the meantime you also released Title in Limbo. How do those releases differ from each other?
On Yodelling we used a keyboard for the first time, which changed the sound considerably. Yodelling could also be called 'the difficult second album', although, chronologically, it isn't the second. All the previous releases had been composed and recorded without knowing that they would be released. We knew that Yodelling would be released because we had a contract with Ralph for 3 albums and so we became much more critical of everything we recorded. It was probably a lack of confidence. Ralph never pressured us to deliver albums to a timescale so we were able to step back, relax and then the songs came. It is interesting that the bonus disc with the Klanggalerie re-issue of Yodelling contains a lot of the rejected pieces and listening to them many years later it's difficult for us to imagine why we shelved them.
Limbo was obviously different to both Yodelling and Elbow because it was a collaboration which ended up sounding different to both its parents. The royalties from Limbo however enabled us to buy an 8 track tape recorder, 16 channel mixer and some early digital effects. So on Elbow there is a greater degree of sophistication, plus we were using a very crude form of sampling for the first time.
The Elbow Is Taboo was your last album. It's absolutely an incredible masterpiece. Why did you decide to stop making new music?
Simply, we'd just run out of steam by then. The process of getting Elbow released was a lot longer than we'd encountered previously with Ralph – with those albums, we'd post off the master tapes and a few months later a box of finished albums would appear. In the meantime we'd be working on the next thing. As Elbow as a product, was done via a UK label we could be very hands-on, for example being present for the mastering however, without going into detail, the realising of cover art was not so smooth. So the amount of energy we used in getting Elbow released took its toll. There were ideas for new directions – like to explore Medieval Music – but it took 30 years before they were realised.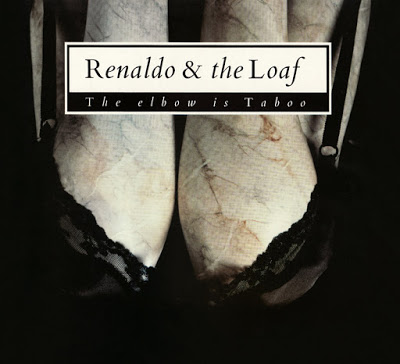 What happened next in your lives?
After stepping back from the music for a while, we found our lives were taking different paths and so we separated to individually explore those paths.
We were all very excited when you decided to get back together and record Gurdy Hurding. What's the concept behind it and how was it to get back together and record something new?
Like most things in life it just happened – our paths met again. There was no decision to start recording and certainly no thoughts of an album. Slowly, we started producing a few things and, around 2014, realised that we had about half an album's worth of music. We played them to Walter at Klanggalerie, he was excited by what he heard and encouraged us to finish more songs. After that things became rather more focused towards finishing an album.
We decided to keep the new album a total secret from our fans and to spring a big surprise on them – we also had fun filming our first video, well, the first that we could fully influence how it looked. Our friend Jez Stevens directed and filmed it in Wales – it's for the track "A Convivial Ode" and can be seen here:
The production is very different from previous release…
Well, it is 30 years later and recording technology has certainly moved on. There are conventional instruments used on the album but much was done with computers, software and sampling, which, finally, enabled us to realise the ideas we had for a direction after Elbow; principally an interest in Early Music.
Do you think that years of being absent from music recording had any influence on you?
In the time when RATL were taking a long holiday, Brian was not absent from music and did continue to record, albeit infrequently, collaborating with a few friends on tracks that were released and laying down numerous unfinished sketches. David stepped back from music until we met up again in 2006 and his interest was rekindled.
With regard to Gurdy Hurding, RATL was again working in a kind of vacuum and, unlike, our previous incarnation when we were influenced by artists who were our contemporaries, we felt freer to plot our own course.
Klanggalerie
reissued lot's of your material and now issued the new album. Is there anything else remaining unreleased from your archive?
Klanggalerie have issued everything that we'd be happy to release – we saw the re-issue series with bonus discs as being the definitive archive of our work up to 1987. There are earlier recordings, but what condition the tapes are in no one knows and, anyway, they're not fit for human consumption. But Klanggalerie are releasing some of David's recordings under the name The Darkening Scale.
Do you have any upcoming plans?
We now live in different parts of the country but are due to get together for a beer and a curry later in March.
As regards music…well…we have a track on an album, called Carving Songs, of remixes of the Controlled Bleeding album, Larva Lumps and Baby Bumps due out mid-year. Our track is called "As Evening Fades" (Murmuration Murder Mix). Also we have just announced the finalists and winner of a competition we set to write some lyrics or a story to inspire a song – we have said that we will record a new track featuring the winning lyrics….so there's that project coming up. Beyond that, we have no real plans – further music will happen when it happens.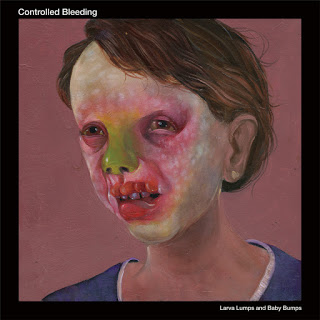 Before we say goodbye, what were you listening to lately?
David: my current favourite is All Things Will Unwind by My Brightest Diamond.
Brian: Transglobal Underground, Huun Huur Tu and Tinariwen.
Thank you for this opportunity to discuss one of the most unique projects of 21st century. Would you like to send a message to our readers and your fans across the globe?
Thank you for waiting 30 years for our new album, your patience has been outstanding.