The Misunderstood interview with Rick Brown
The Misunderstood were a psychedelic rock band originating from Riverside, California in the mid-1960s. The band moved to London early in their career, and although they recorded only a handful of songs before being forced to disband, they are considered highly influential in the then-emerging genre.
---
When did you begin playing music?
Before I was 13 years old. I can't remember much besides grade school in Orlando, Florida. Then my dad got transferred to New Mexico.
I was on the Walker Air Force Base Boxing Team and competed as a welterweight for Roswell, in the New Mexico State Golden Gloves. I'm a pussy when it comes to violence, so I eventually got beat by a grown man who was about 21 years old and with a killer instinct… Shiiiit!. But being in the GG meant that bullies didn't fuck with me. My dad was an officer at the base and I was in Jr High School.
That was nice and cozy, with my GG jacket, but then we moved to goddamn Riverside, California. A hill billy shit house full of blacks, Mexicans and white trash – who all wanted to rumble – I went to high school in that hell hole.
Screw that! I became a surfer. And a small group of us, including my then best friend Rod Piazza, where the "too cool for school' surfers. We later merged with Swamis Surfing Association down in Encinitas – where we all spent the summers.
I joined Moe and Treadway in the band, Treadway & Company, as novice singer, while Rod started a band called the Mystics. And the competition was intense – a constant battle of the bands.
We practiced every day in Moe's garage, and later we rehearsed at Frank Casaras' house – he and Dwayne Balmer were our roadies and surf brothers. We thought ourselves to be the best band next to the Yardbirds after only the first year together. But we idolized the Jeff Beck Yardbirds.
"We loved to freak out the crowd by being as outrageously noisy as possible."
We were initially heavily influenced by the Kinks, who invented Hard Rock, and then the Yardbirds who took it further with meaningful lyrics and controlled feedback. We loved to freak out the crowd by being as outrageously noisy as possible. Worked too. And I loved the message music, like our old environmental song, "Why?" (Lost Acetates Album), that was really ahead of its time by about 40 years.
Were you in any bands before The Misunderstood? 
No.
You started playing together around 1963. How did you come together and how do you remember some of the early sessions you had?
Before I joined on vocals it was a surf band with 3 players, viz., Moe, Greg Treadway & George. Then I joined in 1964 followed by Steve Whiting on bass. In 1965 Glenn Campbell replaced George (Jim in the book) and then we had steel guitar and turned Yardbirdish and then into what I termed "acid blues" (written on my tambourine). Our sound was outrageous noise and feedback with a heavy beat. Then we heard "Mister, You're a Better Man Than I" – and that was a major turning point for us to head into meaningful lyrics – all of which I wrote.
We practiced every day – every day. We worked our butts off. And then we met John Ravenscroft (Peel) and he became our manager. After having his mind blown he sent us to London – the BIG time.
You moved to London in 1966 with the assistance of your manager (John Peel). 
John heard us playing at a shopping mall in Riverside and we became friends. He was our biggest ever supporter – all his life until he died.
We hung a lot at John's apartment where he lived with this bitch named Shirley. He talked about us on his KMEN radio show a ton.
John saw that we were too way out for Riverside or even America, so he arranged for us to move to London. In London people immediately loved us. Including Dick Leahy at Fontana Records – who signed and produced us.
"We, like Hendrix, blew minds and got global exposure."
What was the scene there?
America was like some vast squaresvilla full of big cities, and where California alone seemed to have zillions of bands, all rinky dink. But London was a central world-class place that seemed to have very few bands – and we, like Hendrix, blew minds and got global exposure. Such exposure seemed impossible in the USA.
Also our hearing the Who, etc., really raised the bar of professionalism for us. We all got 5 times better in weeks. Especially when Greg quit and was replaced by Tony Hill – who made us into an international band. He was 100 times better than Greg, and he and I really clicked on song writing. It was a musical match made in heaven but broken up in Hell (Vietnam War Draft).
In London we gave lots of interviews to the media denouncing the beer drinker squares and bad mouthing America for aggression in Vietnam – I'm sure the US embassy in London hated our guts – and they went over board to destroy us. Especially to destroy me, the spokesman. I was bad for war PR – had to shut me up. Which they did.
But London offered all opportunity while USA offered none. Bands in the USA then sucked too. I hated the San Francisco sound of the Dead – it was Hill Billy bull shit with no balls. London was awesome place to be The Misunderstood…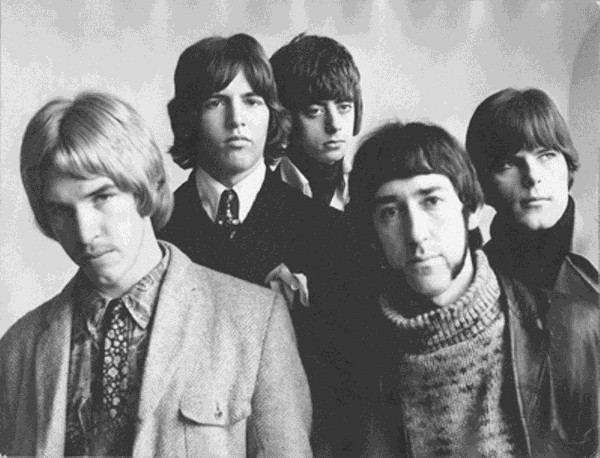 You arrived in UK in early 1966, but Treadway quit and was replaced by Tony Hill, formerly lead guitar for UK's The Answers.
Yes, he quit shortly after I came over. I went to London a few weeks after the guys because I had an Army draft physical to do before going. After I arrived Greg was bummed by the cold and missed his girlfriend. Also he wanted to join the Navy to avoid the Army war draft. So he quit. I had meet Tony at a party and he joined the band. Wow, was he great. We clicked into a new original groove with Tony and became the classic line up who made the UK recordings that mean everything to our fans. That was with Tony.
"Pink Floyd guys were there taking notes."
You played the Marquee Club and were almost immediately signed to Fontana. 
We played the Marquee shortly after I arrived in London. We played, kind of off the bill because we had no work permits. But Nigel got us a set, and we blew the house down. Pink Floyd guys were there taking notes. We did the auto-pilot feedback with lights plugged into amps extension outputs and made a real light show. I got off the stage and went into the crowd to see what it looked like, and it was so outrageous that no one even noticed I was there among them. It was much like the reaction we got in Hollywood at Pandora's Box. But this set was with Greg, before he left and Tony replaced him on guitar. Nigel wanted to see crowd reaction and that he did see.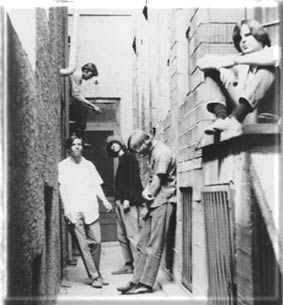 Shortly after that Nigel (Thomas) took us into some studio, I think IBC, and made the recording of a 2 minutes long "I'm Not Talking", and the song, which I just love, was recorded with Greg in the band. That song got us our record deal with Fontana. That one song did it all. And I still think it's amazingly tight for being total bloody chaos. It even has backward tapes intro before the Beatles (Nigel's idea).
You played at Phillips Building next to Marble Arch in front of about 50 members of the media.
Yes, very true, we blew their minds. But we did not have any 'apple' show as described in Unknown Legends book. It was just 4 songs – non stop. Then a press reception with interviews. No apples anywhere.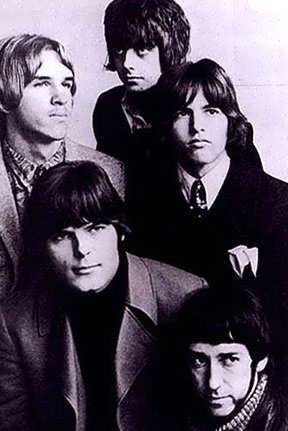 Would you share your insight on the albums' tracks?
"I Can Take You to the Sun" / "Who Do You Love"
"I Can Take You to the Sun" was a love song to my then girlfriend Tanny. "Who Do You Love" was our 'psycho' version of blues.
"Children of the Sun" / "I Unseen"
"Children of the Sun" was a psychedelic Buddhist anthem. "I Unseen" was anti nuke war.
You pioneered the live light show.
Here is the story… Visual feedback – the band are known for having pioneered the live light show. Campbell initially soldered a guitar jack to a car light bulb and plugged this into the extension output behind each amp. This simple idea produced visual music, as the response between the guitars and the lights plugged into the amps was identical. They first showed this feature at the Hi Ho Club in Riverside in early 1966. They also played with lights at the Marquee Club in London in mid 1966. An advanced, multicolored, large scale version of this 'light show' or 'visual sound' system was being planned in London when the band were forced to retire. Another feature of their visuals was getting all three guitars feeding back using different tremolo settings, thereby leaving the stage flashing with musical lights.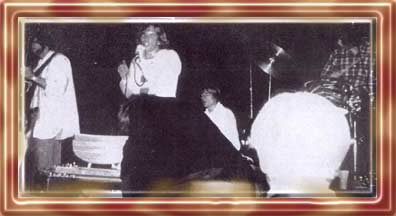 How was touring?
Some stories too funny to tell and too stupid to publish.
How about Live at Pandora's Box, Hollywood, 1966?
I thought, "Man! These people love us!!!" John Peel was there – and that's the night he decided we should go to London. He was blown out for life – even remembering that gig the year before he died. We all thought with all the visual feedback – auto pilot guitar feedback and lights – we all thought , "Wow! We are on to something special!"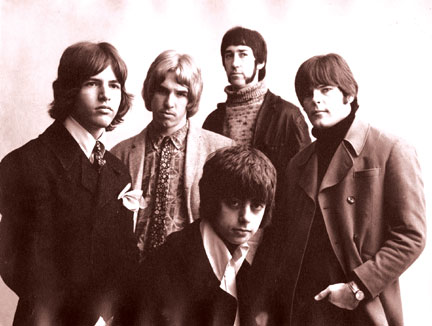 How did you decide to use the name "The Misunderstood"?
It was suggested by our lady manager to explain our pretending to be a British band in USA – it came in the news, "How to get famous? Pretend to be English!" – so we changed our name to The Misunderstood in 1965 – before Glenn joined.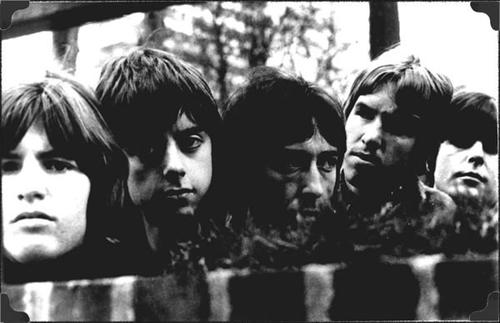 What happened next?
I was drafted into the US army while I was in London and I just ignored it. I thought they can't touch me here. Well, they could and did force me out of the band into the army. I tried to get out and eventually escaped when all else failed. That was the start of my 12 years on the run.
Tony Hill went on to form High Tide, whilst Glenn Ross Campbell achieved success in UK with a band named Juicy Lucy, before backing Joe Cocker.
I was hiding in India, living as a Hindu monk, from 1968 to 1979 – in 1979 I snuck back into USA from Mexico and eventually got freed from the army and legal problems in late 1979.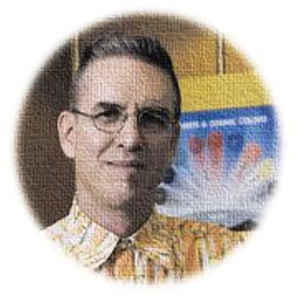 What are you doing these days?
I'm a gemologist and designer of the jewelry brand Astral Gemstone Talismans in Bangkok.
The entire story is in the book Like Misunderstood available from Amazon.
The story is also a script under consideration in Bollywood.
Best wishes,
Rick Brown
– Klemen Breznikar