Greenslade | Interview | Dave Greenslade
Dave Greenslade is an English composer and keyboard player, best known for his involvement with seminal Colosseum and also for his own band, Greenslade.
---
His extensive career includes being a member of If and Chris Farlowe & The Thunderbirds. His own band, Greenslade made their live debut at Frankfurt's Zoom Club in November 1972. He formed the band together with his friend Tony Reeves, who had also been an original member of Colosseum. The two decided they wanted to form a band with two keyboardists. At the time, Reeves was A&R director for the independent progressive label Greenwich Gramophone Co., and he invited Dave Lawson of Samurai and Andrew McCulloch who was briefly a member of King Crimson and Fields to become part of the group.
David Greenslade is currently recording with Dave Thomas under the moniker of "G & T".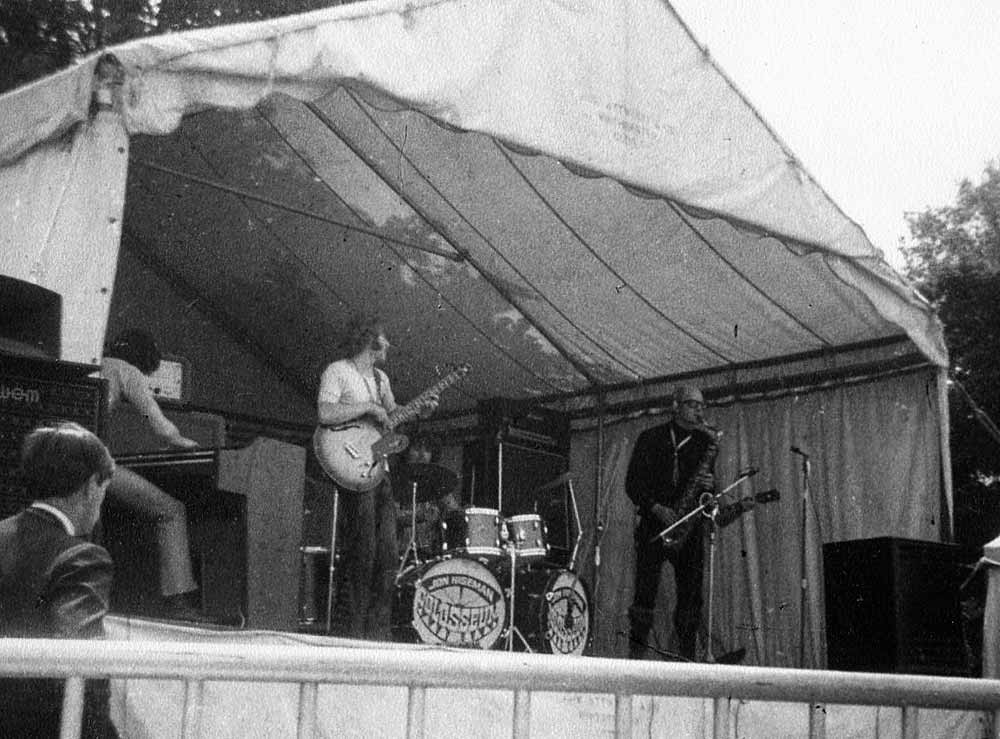 "I saw the music we played as being of a much wider field"
It's really wonderful to have you. You were born in Woking, Surrey as the son of orchestral arranger Arthur Greenslade. Would you like to tell us what life was like growing up there and what kind of impact had your family in your music? When did you begin playing music?
Dave Greenslade: I have to correct, as I have done over many years, the fallacy that I am the son of orchestral arranger Arthur Greenslade. I am actually the son of Jack Greenslade who was a semi-professional piano player. He ran a Dance Band in the 1930s – well before I arrived.
My family moved to Eltham in South East London and I was encouraged to play piano from a very early age by both my father and my mother.
At approximately thirteen I joined a local church youth club and continued my playing, meeting up with Jon Hiseman who was twelve and Tony Reeves who was thirteen.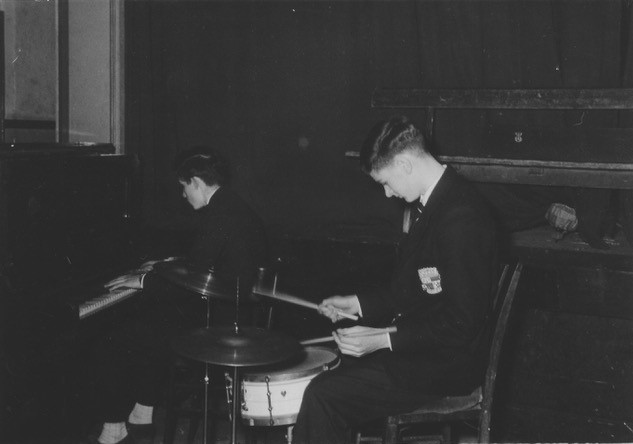 "I was greatly influenced by a great pianist, Bill Evans"
Would you like to tell us about some of the very early bands you were part of before joining Colosseum? One of them was The Wes Minster Five. What did your repertoire consist of and what were some of the musicians you were influenced by back in the early 60s?
In my teens I played with, amongst others, The Wes Minster Five. Again with Jon Hiseman on drums. We mainly played the blues as far as I can remember. However I was greatly influenced by a great pianist, Bill Evans and I loved the music of Duke Ellington, Count Basie, the Modern Jazz Quartet and Dave Brubeck.
You were involved with The New Jazz Orchestra?
I was not involved with The New Jazz Orchestra.
When did you turn pro?
I turned pro at age twenty and after playing for some months with a band in Casablanca and Paris I returned to London and joined Chris Farlowe & The Thunderbirds. This was a great learning experience and I was playing with great musicians like Albert Lee. I stayed with them for three years and then joined Geno Washington & the Ram Jam Band for eighteen months.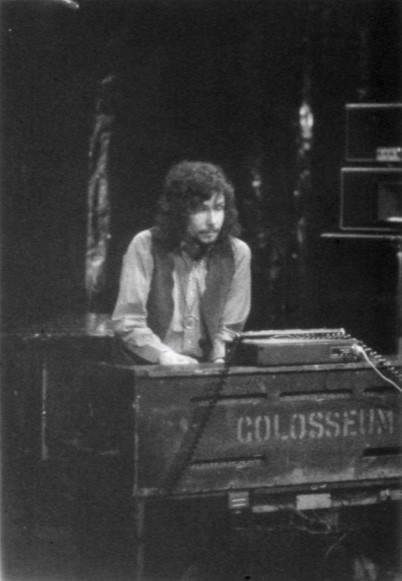 When Jon Hiseman and Dick Heckstall-Smith were forming their new band, Colosseum, you were the first to join them on organ. Can you elaborate on how the band got together and what was the overall vision of the band at the starting point?
This brings us now to 1968 when I received a phone call from Jon Hiseman (who had been playing with various bands in the meantime) to invite me to join his new band (Colosseum).
The very first line up was Dick Heckstall-Smith (saxophones), Jon Hiseman (drums), Tony Reeves (bass) and myself (keyboards). We were very quickly joined by James Litherland on guitar and vocals.
We had no idea what we were going to play so we created the music from day one. Another steep learning curve. My first shot at real composing.
So you got signed by Philips' Fontana label and you released 'Those Who Are About to Die Salute You' early in 1969. What do you recall from working it? Did all of the members contribute to writing?
Whilst everybody in the band contributed I found myself coming up with a large percentage of the material….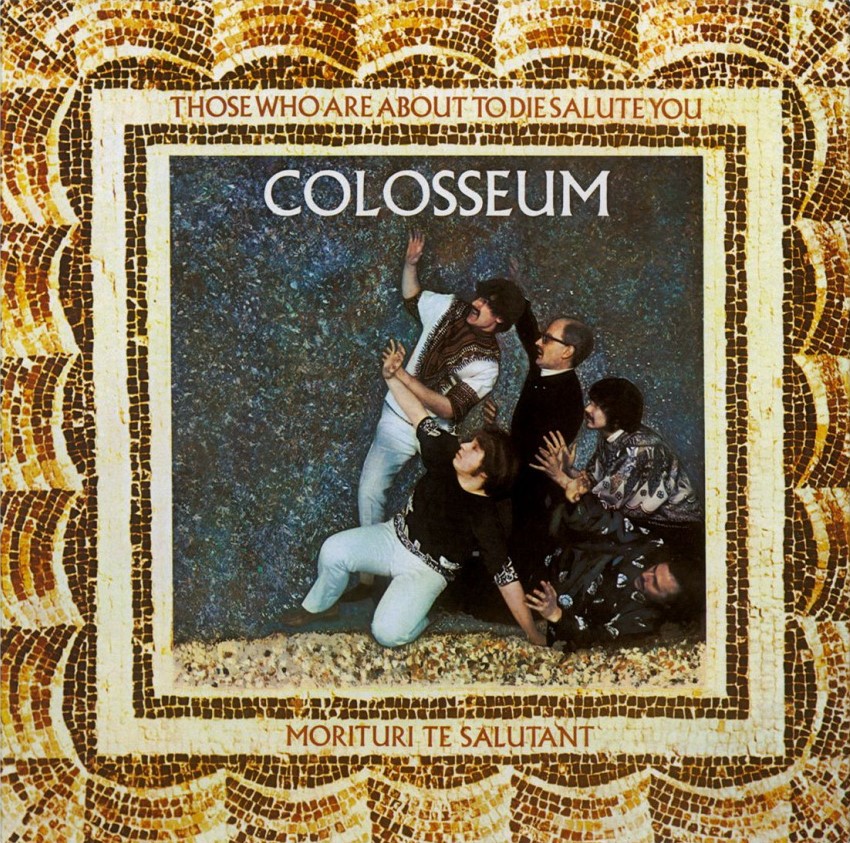 Colosseum's second album, later in 1969, was 'Valentyne Suite' notable as the first release on Philip's newly launched Vertigo label, it's truly a stunning release and truly shows your amazing talent. 
It was an amazing experience… as is shown when listening to it.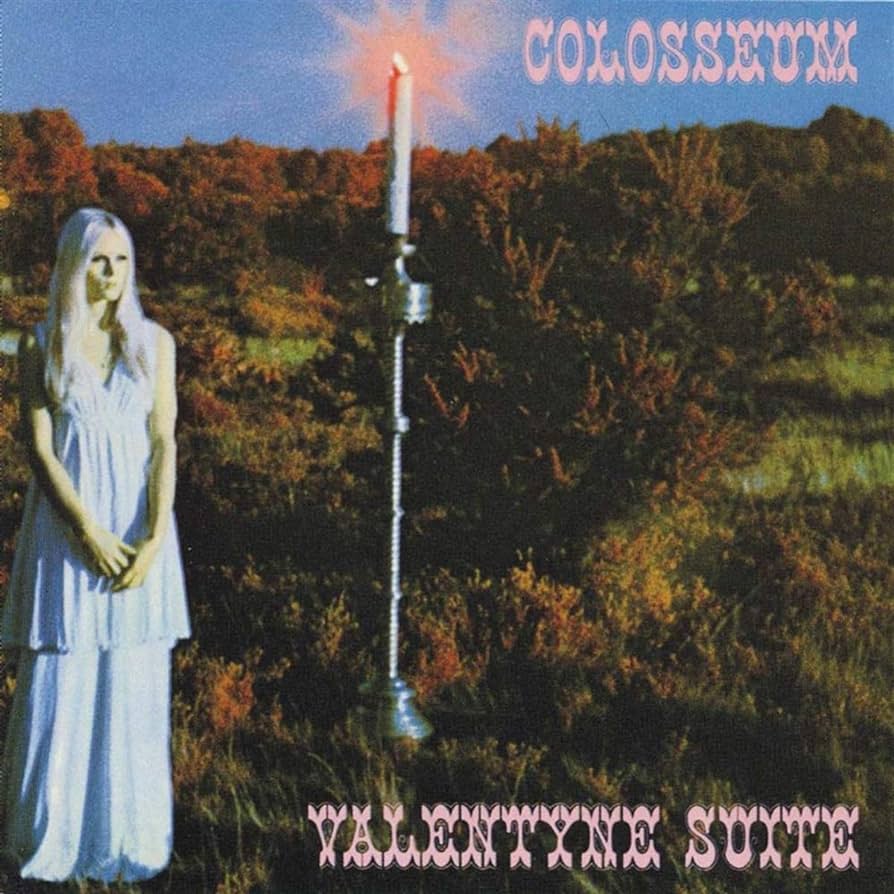 Did you do a lot of touring after the release of "Valentyne Suite'? What are some memorable shows you remember?
We did a lot of touring from day one in 1968 but at the release of the 'Valentine Suite' album this intensified and we were working non-stop. At this time we experienced our first concert seated audience at Brunel University as we had mostly been playing clubs. This was indeed a step up.
Things got a bit complicated with a few lineup changes. Your next album, 'The Grass Is Greener' was released only in the United States in 1970. Dave "Clem" Clempson replaced James Litherland.  Louis Cennamo replaced Tony Reeves on bass, but was replaced in turn by Mark Clarke within a month. Then Hiseman recruited vocalist Chris Farlowe. This lineup had already partly recorded the 1970 album 'Daughter of Time'. What were the circumstances surrounding this change and what do you recall from working on those two mentioned albums?
As you rightly say there were many lineup changes as we were working our way towards a definitive lineup. Just to clarify, because of my history with Chris Farlowe & The Thunderbirds I introduced Chris to Colosseum who seemed to be more suitable dealing with the now powerful backing of Colosseum instrumentally.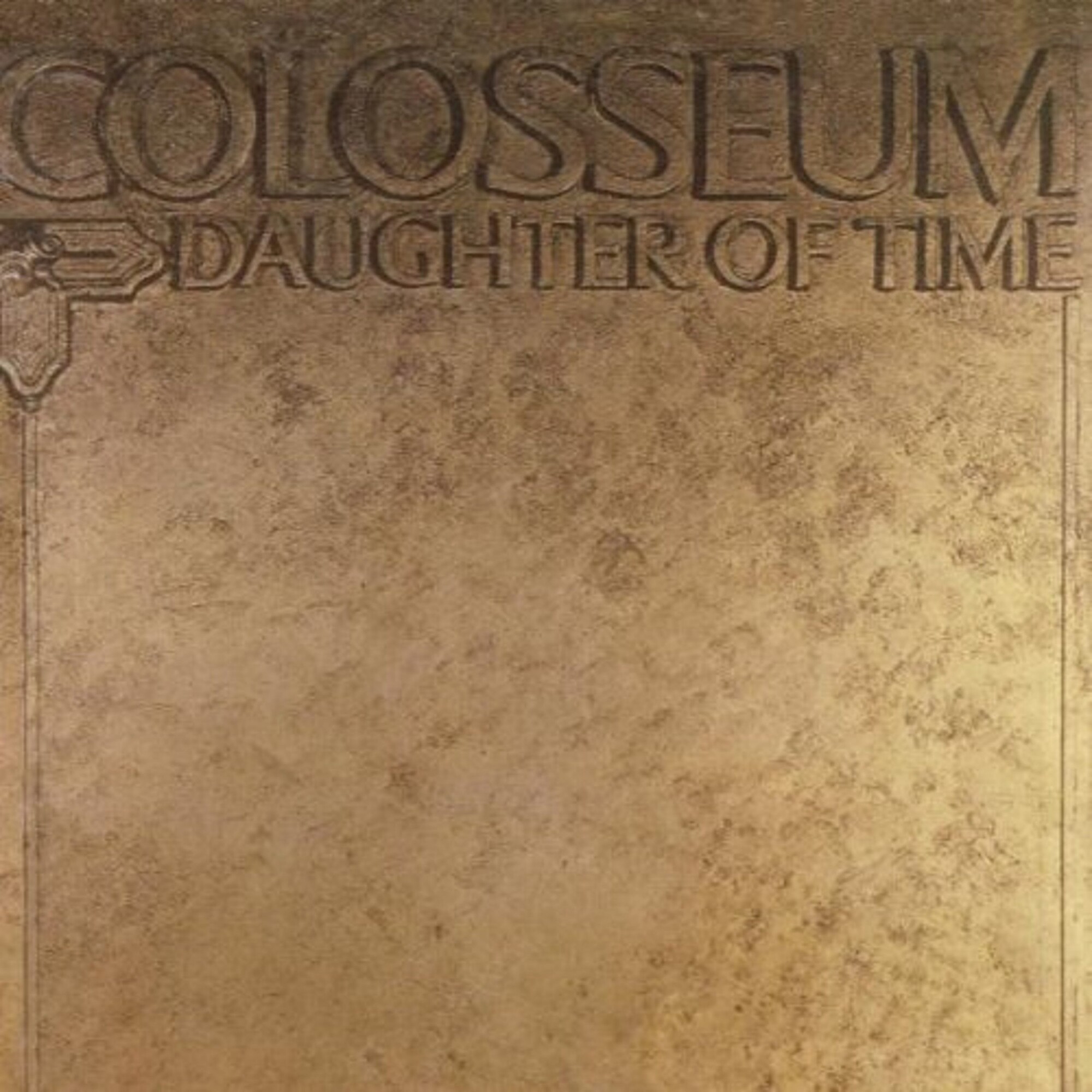 How come after releasing such a truly fantastic live album, 'Colosseum Live' the band disbanded?
In 1971 Clem Clempson was asked to join Humble Pie and to tour extensively in America. Jon Hiseman could not face going through an auditioning process with potential new guitarists and so it was felt we should call it a day after three very eventful and enjoyable years.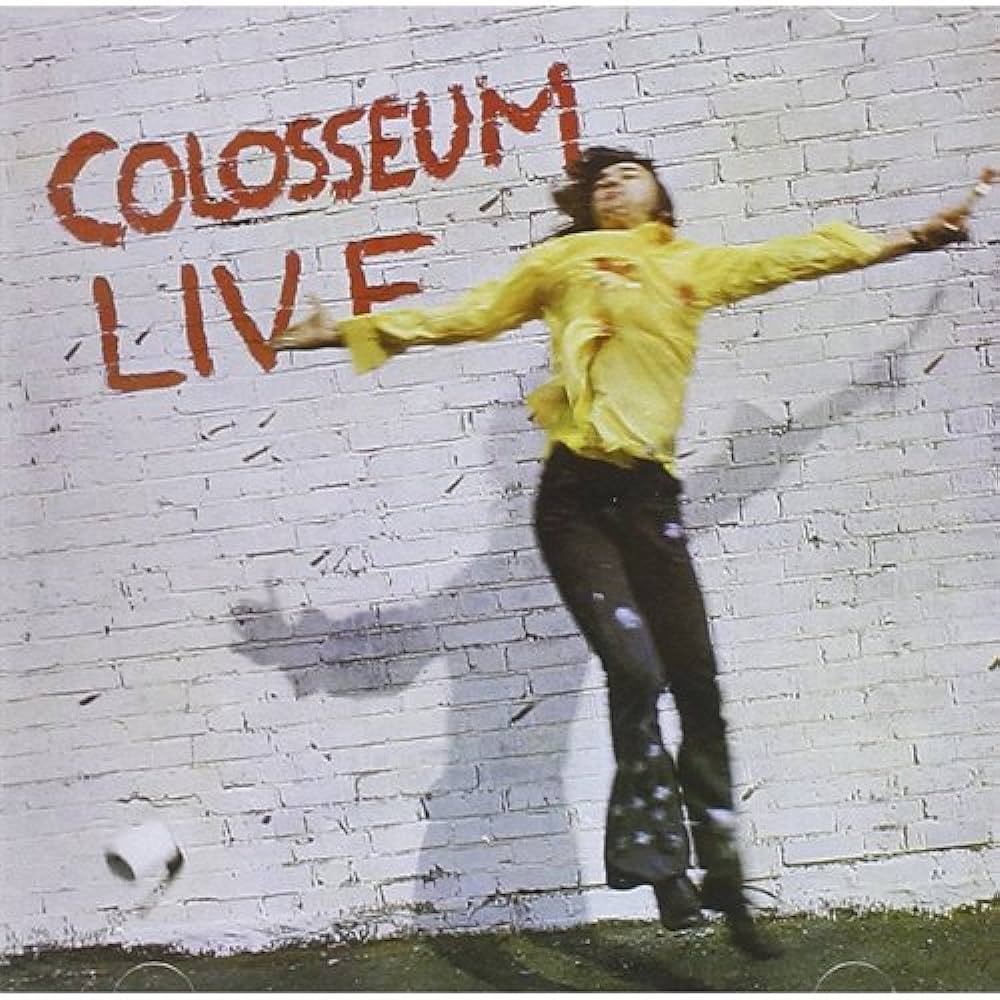 What was your next move?
I did a few gigs with the band If and toured Italy and although being asked to tour America with them I decided it was time to form my own outfit
This brings us to the formation of your very own band, Greenslade. Would you like to discuss what led you to form the band and what was the initial idea behind it?
All of the Greenslade albums contained original material and although being described by many journalists as a "prog rock band" I saw the music we played as being of a much wider field. However I understood journalists have to put us musicians into various pigeon holes whether we fit or not!
How would you describe your Greenslade debut album? Did a lot of effort go into its creation?
Greenslade consisted of two keyboard players, Dave Lawson and myself plus Dave Lawson also handled the vocals.
Tony Reeves on bass and Andrew McCulloch on drums. We all worked really well together resulting in a very well received debut album.
Listening today to 'Bedside Manners Are Extra,' 'Spyglass Guest,' and 'Time and Tide,' what runs through your mind?
Gradually our material developed resulting in the next three albums of which we are all still very proud.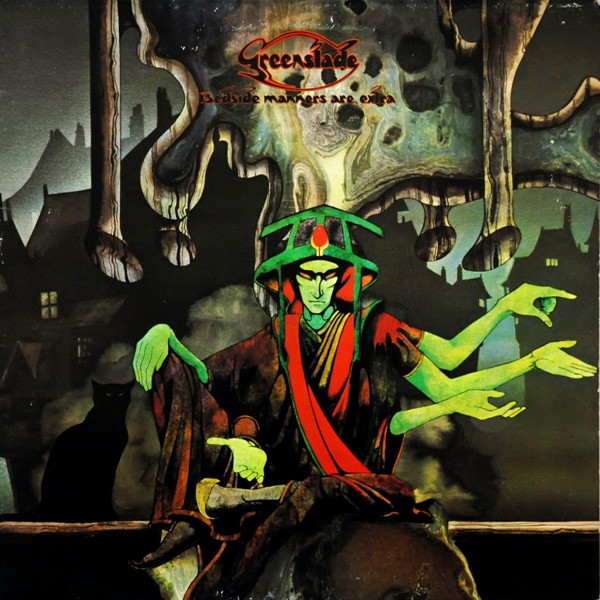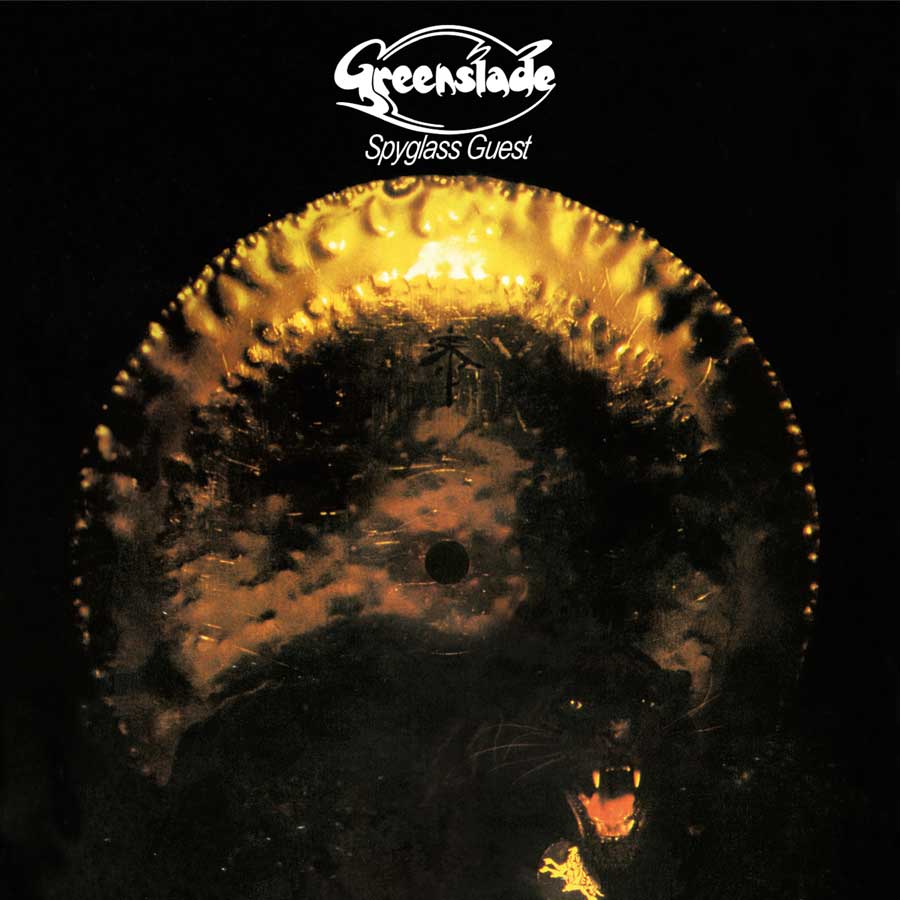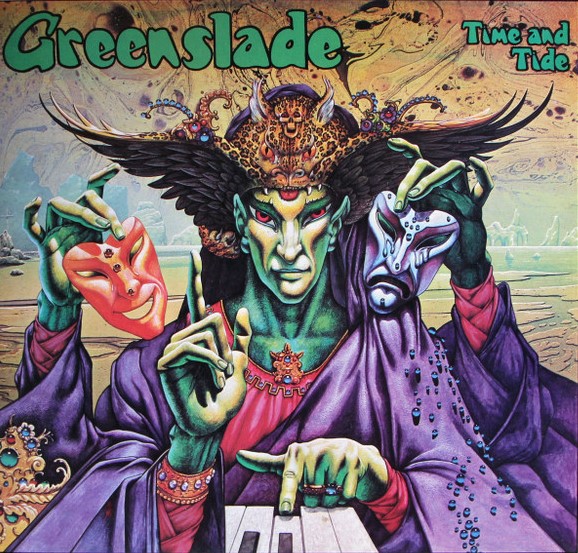 How come you decided to make a solo album in 1976? Tell us about 'Cactus Choir'?
Greenslade came to a natural end in 1975 and I decided to make a solo album – 'Cactus Choir'.
Also at this time I was asked to compose theme tunes and incidental music for BBC television dramas, namely Gangsters, Bird of Prey, A Very Peculiar Practice, et cetera. Over the following twenty years I composed for 28 TV productions.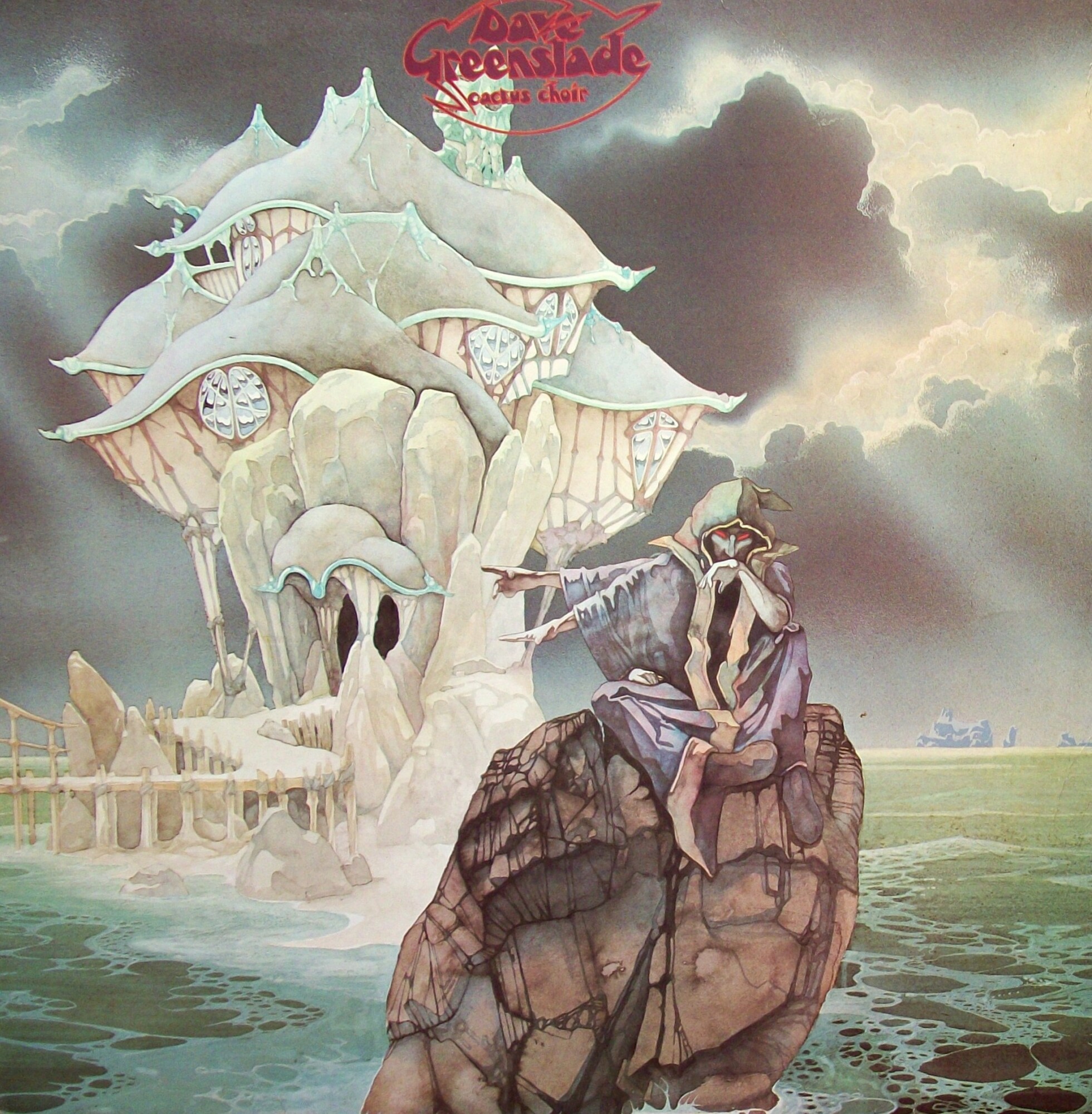 I really enjoy the concept and the album itself you did with Patrick Woodroffe. Tell us about 'The Pentateuch of the Cosmogony'.
I had known Patrick Woodroffe for some time and he asked me to create a musical soundtrack for his book 'The Pentateuch of the Cosmogony'. This was a new challenge and one I thoroughly enjoyed being involved in.
The late author Terry Pratchett was a fan of 'The Pentateuch' album and asked me to create a soundscape for The Discworld novels (Virgin Records).
It would be fantastic to hear about the gear you used in the early days, 70s and what are you currently using?
I have used many instruments over the years.
Yamaha CS60 synthesiser
Clavinet keyboard
several Hammond Organs (ie L100, C3 and A100 models)
Cat synthesiser
DX7
Korg Trinity
Crumar Stringman
Fender Rhodes Electric Piano
Mellotron 400
Wurlitzer Electric Piano
A.R.P. Synth
R.M.I. Electric Piano
Roland U20
Roland Vocoder
Yamaha CS80
I am currently also using the Yamaha CP73 and the Hammond XK-1C.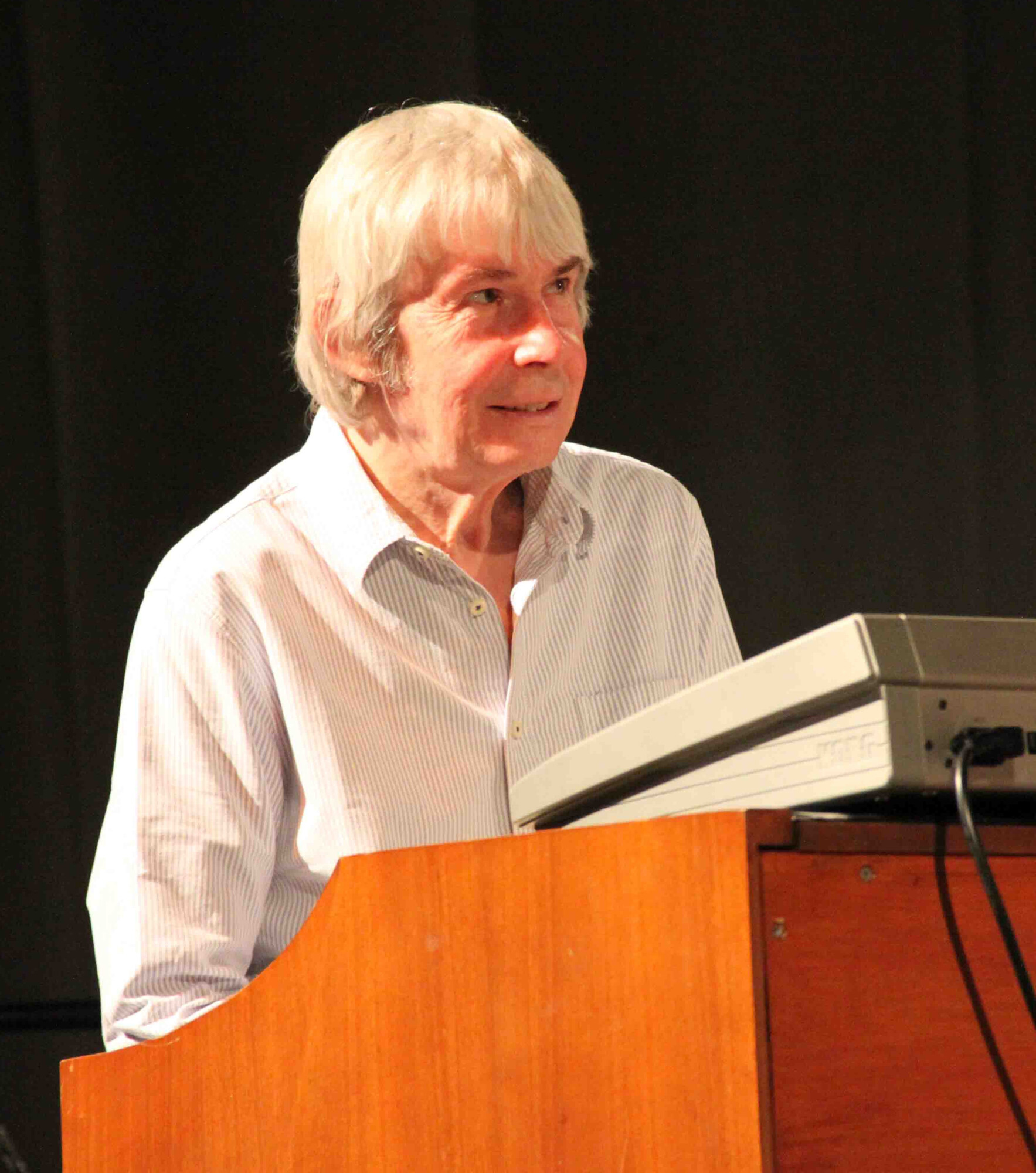 What are some of the most important players that influenced your own style and what in particular did they employ in their playing that you liked?
Apart from those I mentioned earlier I very much enjoyed the playing of Joe Zawinul.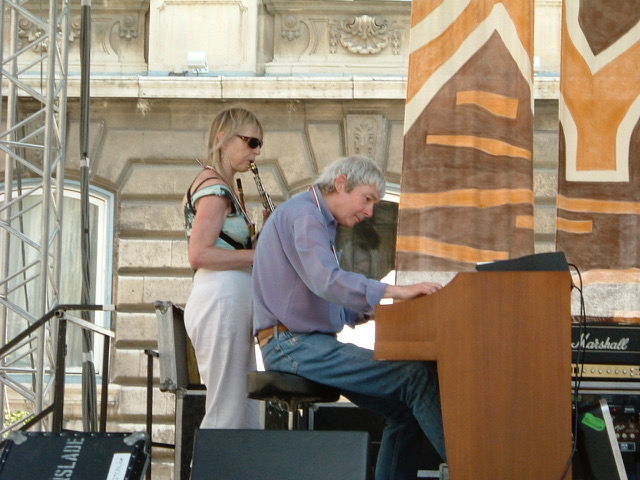 You never actually stopped playing and those later solo albums and Greenslade albums are full of surprises. Would you like to tell us about some of the later albums you enjoyed working on?
In 1993 I found myself at a surprise party for my 50th birthday attended by lots of musical chums from the past (Greenslade/Colosseum, et cetera)
By the end of this celebration we had decided to reform Colosseum so in 1994 we set off on the first of many tours and embarked on another round of new albums.
What currently occupies your life?
I am still very much involved with creating music and recently released an album with a great musician, Dave Thomas entitled 'G & T' (Greenslade and Thomas) (Angel Air).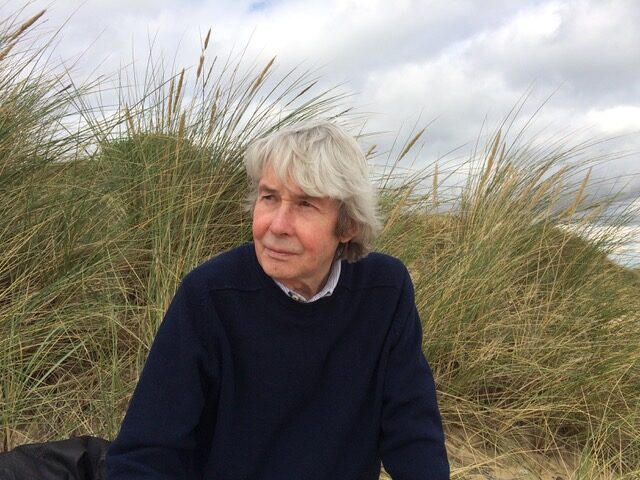 Thank you. Last word is yours.
We are currently working on new material for a 'G & T' follow up and who knows….
Klemen Breznikar
---
Greenslade Facebook