The Rural Alberta Advantage | Interview | New Album, 'The Rise & The Fall'
The Toronto based trio Rural Alberta Advantage is going to release a brand new album, 'The Rise & The Fall,' out October 6th via Saddle Creek/Paper Bag Records.
---
'The Rise & The Fall' is the fifth studio album from charged folk-rock trio The Rural Alberta Advantage. It is the first album featuring the return of original band member, multi-instrumentalist and vocalist, Amy Cole alongside Paul Banwatt (drums) and Nils Edenloff (lead vocals, guitar, keyboard). The album will be released on digital and physical formats including limited edition vinyl through Saddle Creek (US) and Paper Bag Records (Canada/EU).
'The Rise & The Fall' is the product of the band's navigating the pandemic and its aftermath: songwriting over Zoom meetings, collaborating on demos online, distanced rehearsals in borrowed warehouses, and never giving up on the hope that the day would finally come when the band could share new music on stage together again. Along with a few smaller tour runs in 2022, the band returned to the studio with Gavin Gardiner (Born Ruffians, The Wooden Sky, Evening Hymns). Piece by piece, they built 'The Rise,' and are now excited to complete this chapter with the full-length culmination of this journey, 'The Rise & The Fall'.
"All of our music is rooted in a certain amount of heart and honesty. The songs themselves come from a very earnest place and they are really extensions of who we are. Sometimes we hide those emotions with a lot of noise and sonic energy, while other times we leave them raw and bare. I see our albums more as diary entries, or snapshots in time and this one certainly fits that bill," says Nils Edenloff.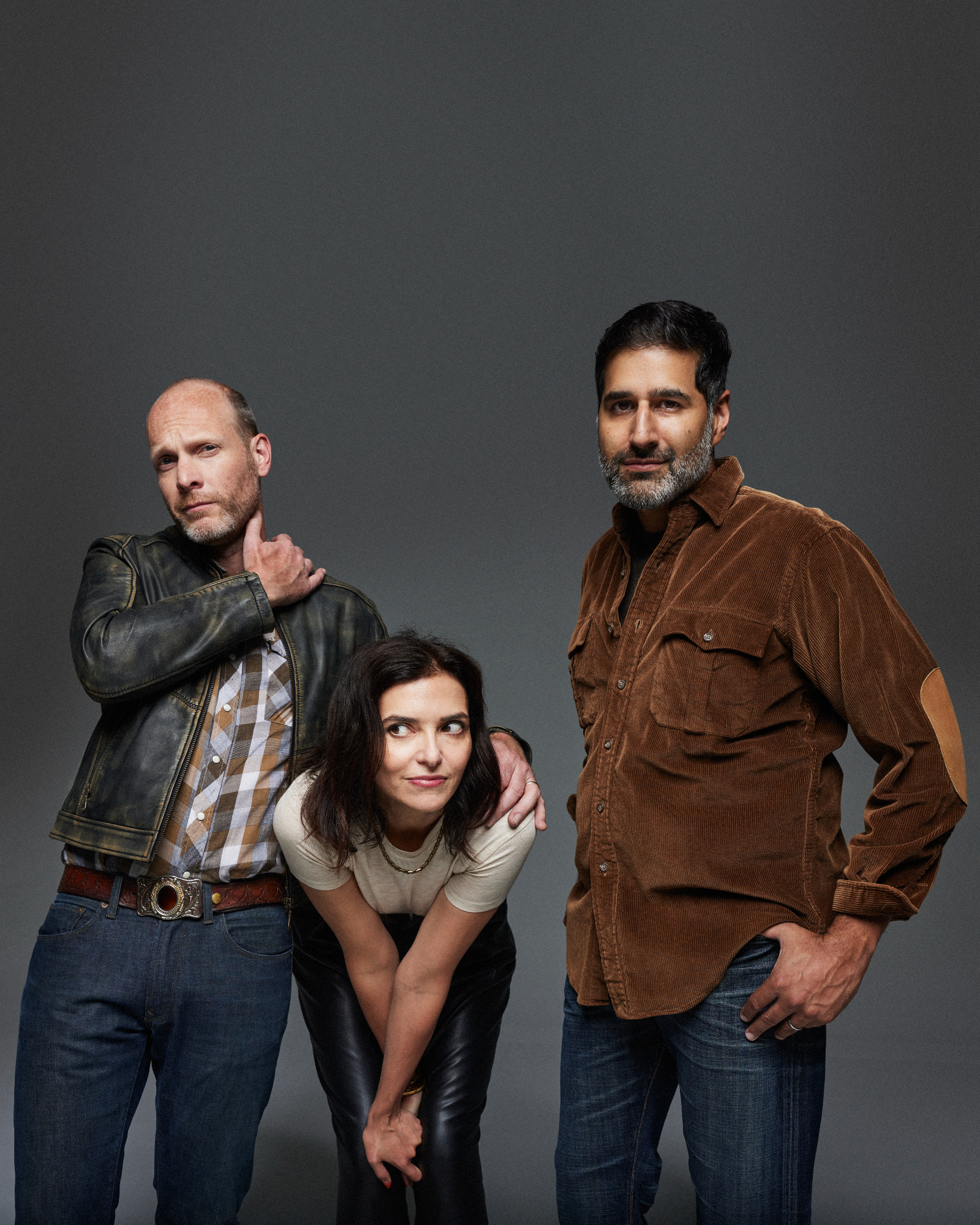 "All three of us are probably tinkerers"
It's really great to have you answer some questions for us. It's been 6 years since your last full-length album. How excited are you about releasing, 'The Rise & the Fall,' in a few days?
Paul Banwatt: We're not The National or Taylor Swift, putting out multiple records a year. (We're also not The National or Taylor Swift in a few other ways…).
We usually take a long time between records, so getting a release out is a big deal for us. It's a lot of work, a lot of waiting, and then a lot of excitement for people to hear it, and to play these songs live for people.
How much time and effort went into recording it?
I think in terms of recording, we're pretty average – we take a few days per song. But there's an episode of Malcolm Gladwell's Revisionist History where he talks about how Leonard Cohen is a tinkerer, and how he spent five years writing 'Hallelujah' before recording it, and then he still wasn't done. I think Nils Edenloff, especially, would love to have five years or more with every song we write. All three of us are probably tinkerers in our own ways, but Nils just isn't a flash-in-the-pan kind of songwriter. He has ideas percolating for years. So in that way it's a lot of time revisiting ideas, reshaping them, trying them in different ways. In the end, it is always worth it, because we are always happier having spent the time.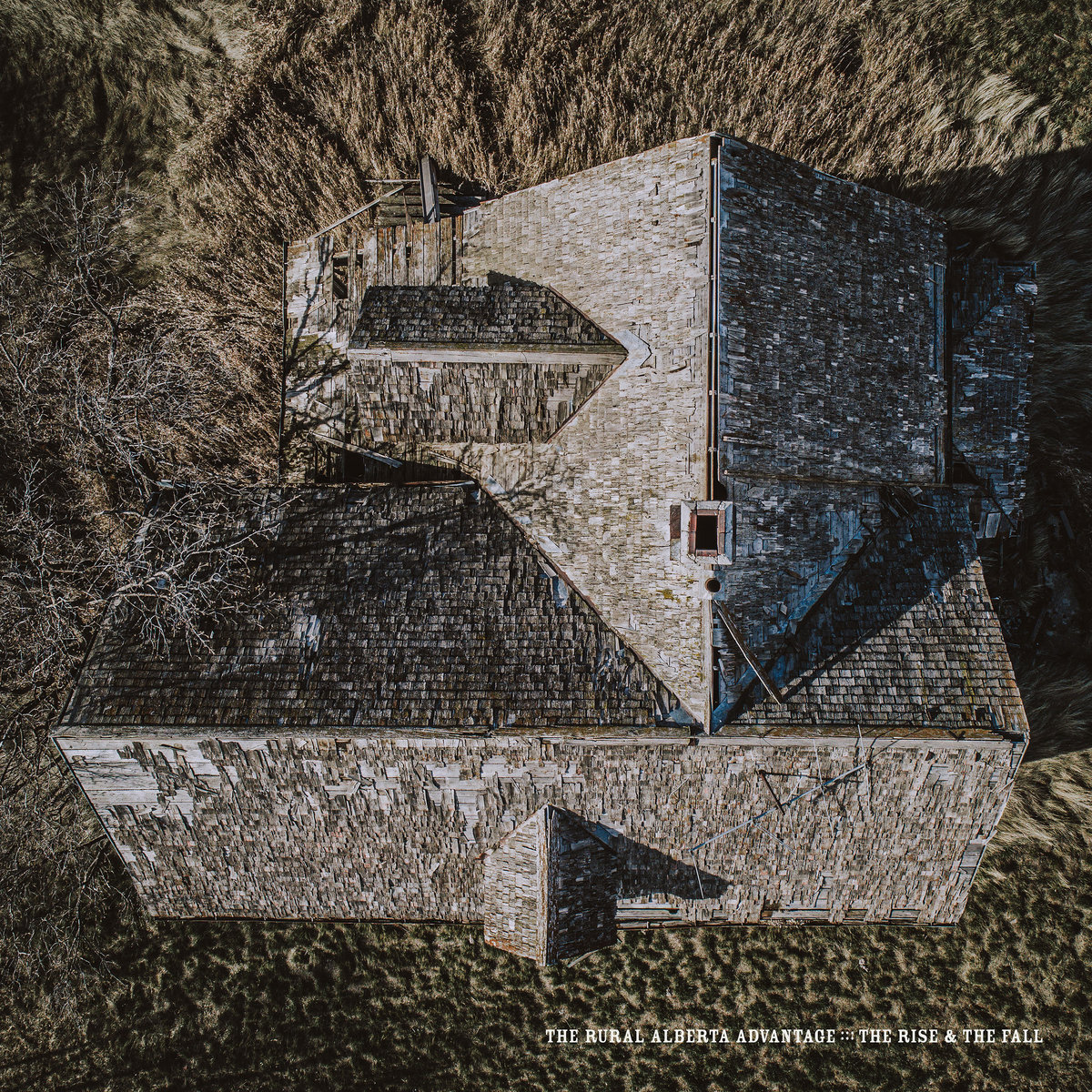 'The Rise & The Fall' contains 13 tracks, including songs from the band's 2022 EP 'The Rise'… so I guess we already had a bit of a preview. What can you tell us about the relationship of those two halves, if you will? Are those all newly written songs especially for it or did you bring some older material you had unreleased?
It's a mix of the two – the album really is one set of music that we were working on since the last full record and throughout the pandemic. Some came together for 'The Rise,' and some we held back because they just didn't fit there or they weren't quite ready. But we feel like this is one project that should all be heard together.
"It was about finally embracing home studios and digital tools"
Can you share some further words about the recording and producing process?
A lot of bands had to change the way they did things when the pandemic hit. For us, it was about finally embracing home studios and digital tools so we could continue to collaborate when we were apart. When we were able to get together regularly again, we kept that aspect – it's changed the way we write in some ways. It's a lot easier now to demo songs in a way that is close to what we want to achieve in the studio. In some cases, that's made us a lot more focused in the studio, because we're all driving towards the same goal.
Are you planning to hit the road after it?
We're heading to Europe (but not Slovenia… yet!) this Fall. And in the spring we'll get back on the road in Canada and the United States. We've been touring pretty hard since 'The Rise' came out, and we aren't stopping now!
How have the last few years under lockdown, and then the stop-start nature of ongoing COVID been for you? Have you found the isolation creatively challenging or freeing?
Having tours cancelled or prematurely ending was tough. There were times where it was easy to wonder if live music was ever coming back in the same way. It felt like it might actually be over, and that was gutting. It has made us more appreciative of the opportunity to play for people, and for the fact that people continue to support live music and our band.
What's your usual creative process like? Is it any different these days?
It almost always starts with Nils – an idea or a chord progression. Usually he'll bring something into practice or we'll spontaneously come across something and jam a little bit. We're really not a jam band though, so that only gets us so far. Then he typically goes away and puts some more work into the vocal melodies, Amy Cole and I try different ideas, and we record early demos in our practice space. Lots of them. Sometimes hundreds. It's a really great creative space, because there's no fear of failure. We all sound terrible, just trying ideas.
Sometimes those demos can feel great in the space when we're playing, but they actually sound terrible listening back. So usually it's in the process of listening back to those that we actually pick out the stuff that's working, and we keep refining and building the songs out that way.
Having said that, sometimes Nils comes in with an almost complete song and we arrange it, shape it, change it, and get there that way. There's no set plan.
I gotta ask about older releases. I first got to know your band via 'The Ballad of the RAA,' a stunning track on your debut album. What's the backstory of it?
When we first started out, Nils really thought of our first two records as a single story, starting with that song and ending with 'Good Night'. I think that song was such a great first track, because it packs a lot of the common themes of our band into a single set of lyrics and musical energy. I also always thought it was a great love-it-or-hate-it litmus test for the rest of the album.
A lot of our music is about connections between places and people. When we met Nils, it hadn't been long since he had moved from Edmonton to Toronto, and I think those lyrics and that music really captured what was happening at that moment in his life and the energy of that kind of change.
Would you like to share about your upbringing? Where did you all grow up? Tell us about daily life back in your teenage years.
We're all from different places. Amy is from a small town in Southern Ontario (Port Colborne). Nils grew up in rural Alberta (Fort McMurray). I'm from the suburbs of Toronto (Mississauga). I guess the most relevant thing about it for me was usually being the only brown kid in a very white indie music scene. It wasn't something I thought about much then, but I think about it a lot now.
Was there a certain scene you were part of, maybe you had some favourite hangout places? Did you attend a lot of gigs back then?
We all met in our late twenties. And we were lucky to be welcomed into a really awesome Toronto music scene, with bands like Born Ruffians, Ohbijou, The Wooden Sky, The Bicycles, and others all supporting each other and sharing gigs. A lot of our scene revolved around one band in particular, Henri Faberge and the Adorables, fronted by Henry Fletcher (Henri Faberge). He still creates art as Henri Faberge, and it's amazing.
If we would step into your teenage room, what kind of records, fanzines, posters et cetera would we find there?
My teenage room remains perfectly preserved at my parents' house. However, it is way too embarrassing to fully answer that question, so I'll just admit that there's a lot of Star Trek and kung fu movie posters still hanging on those walls.
Listening from today's perspective, what runs through your mind hearing your debut album, 'Hometowns,' 'Departing,'MendedWith Gold,' 'The Wild'…
They all still feel like us, but I also think we've grown a lot. We're more confident now, which I think has helped us write songs longer than two minutes… I don't really listen to those records, I find it too difficult to enjoy them without being critical. But that's how I feel playing the songs.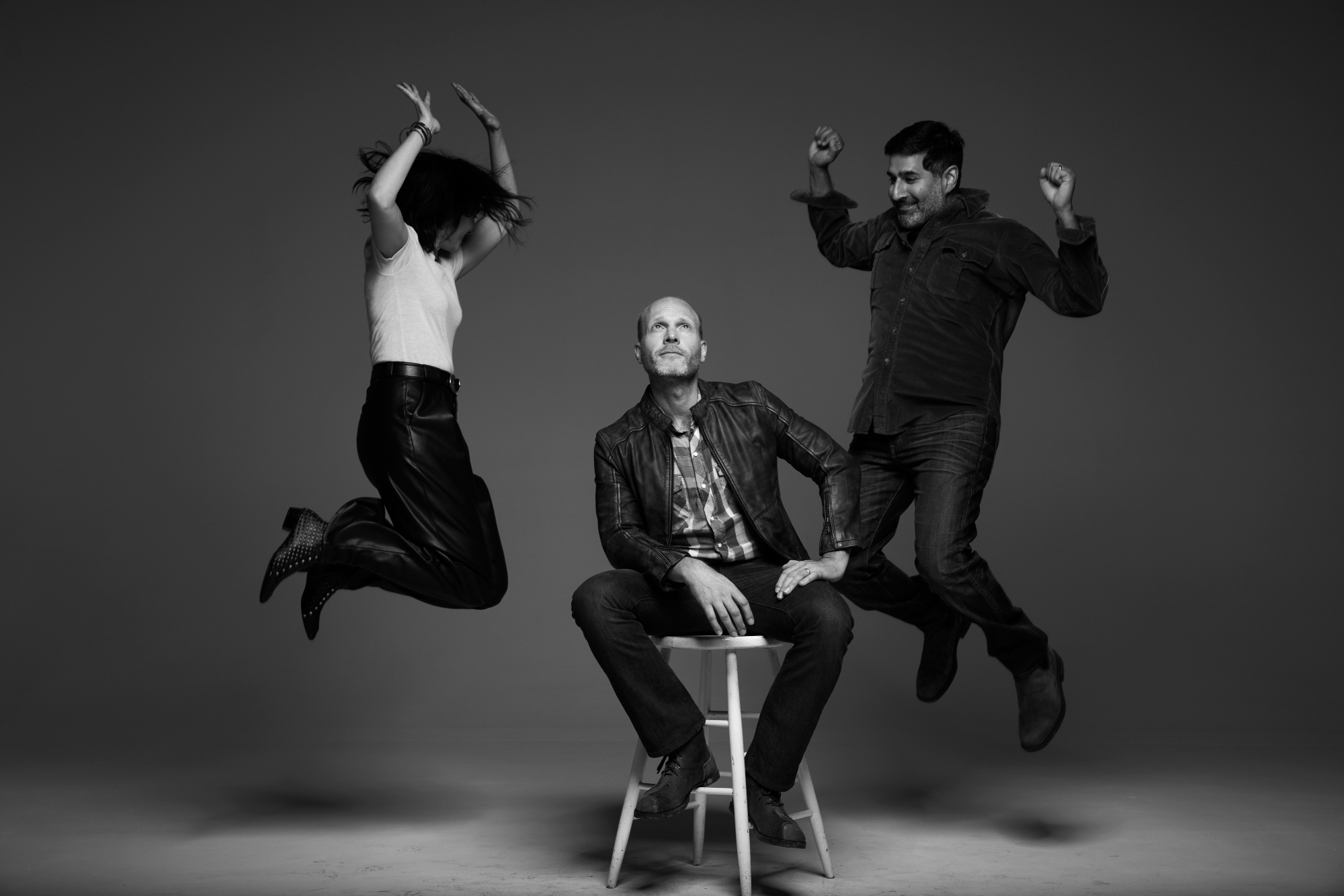 Let's end this interview with some of your favourite albums. Have you found something new lately you would like to recommend to our readers?
I can't say I've found anything "new" but I have developed a late appreciation for how incredible Frightened Rabbit was (including side projects, like Owl John). They're obviously a huge band, but they didn't explode in Canada the same way as they did at home. But listening to each album all the way through, I'm seeing just how incredible a body of work it is. Thank you!
Klemen Breznikar
---
Headline photo: Matt Barnes
The Rural Alberta Advantage Official Website / Facebook / Instagram / Twitter / Bandcamp / YouTube
Saddle Creek Official Website / Facebook / Instagram / Twitter / Bandcamp / YouTube
Paper Bag Records Official Website / Facebook / Instagram / Twitter / Bandcamp / SoundCloud / YouTube