'Lonely No More' by Falling Stars | Album Premiere
Exclusive album premiere of 'Lonely No More' by Ohio quartet Falling Stars, out October 27th via Tee Pee Records.
---
Having admired each other's musical endeavours from across the Cleveland, OH cosmos, it was inevitable that Rosavelt's Christopher Allen and scene stalwart Tim Parnin (Sweet Apple, Sons of Elvis, Cobra Verde) would one day embark on a transformative journey to write and record music together as Falling Stars. Debuting in 2017, their inaugural album 'Stranded in the Future' and follow-up EP, 'Let It All Go,' in 2019, scored them rave reviews and support slots with artists such as Drive-By Truckers, The Lemonheads, The Smithereens, and The Dream Syndicate.
This October will see the official release of 'Lonely No More,' their latest album on the legendary underground NY label, Tee Pee Records. Providing an electrifying take on the ragged Midwest power-pop of The Replacements and unapologetic roots-rock of Mick Taylor, Mike Campbell, and J Mascis, it's an astounding record. A fuzzed-out, razor sharp assemblage of what Gang of Four once described as "that essence rare." Occasionally easy going and freewheeling', typically swaggering; tenacious and never anything less than true, 'Lonely No More' showcases the duo at their absolute finest.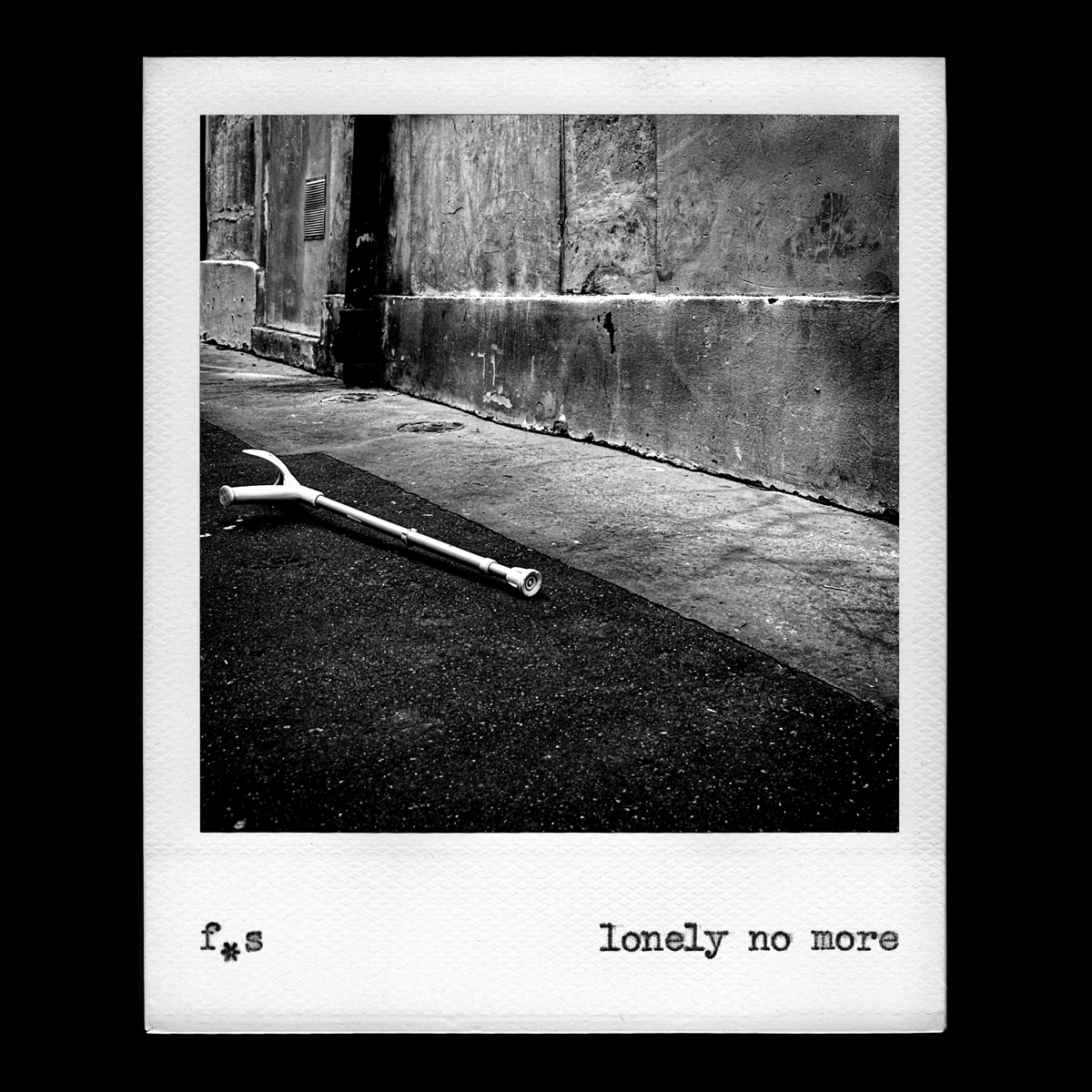 "The songs we end up recording are generally the ones that stick in our heads the most," explains Allen. "We'll have little demos on our phones, and then we'll bring them to the band. But if it sounds good while we're playing it, we'll record it. And we took the best of the best and put them together for an album."
'Lonely Planets' 
"When writing the album this song soon became the cornerstone, or template for the rest of the album. A traveling song of sorts into deep space, a song of self-reliance. Written during the height of the pandemic, there's a sense of isolation and rock and roll desperation." Christopher Allen
"I try to add simple but memorable guitar hooks to our tunes, and this track hopefully is a good example of that. I'm inspired by Mike Campbell's "power of restraint" style, in the way that he adds tasty parts to Petty tunes. This song is driving, but also not in a hurry." Tim Parnin
'Floating Away'
"We dove into pure power pop with this one, big hooks. "A stranger in, the strangest places. A stranger in the strangest faces…" Coming to grips with not fitting in and searching for a way out." Christopher Allen
"This one started with the catchy, and slightly annoying four note guitar hook. Chris and I wrote a tune based on that riff, then Dave flipped it all around and added the pre-chorus." Tim Parnin
'Sky is Falling'
"The end of the world has befallen an American college town, and the doomed populace has begun to loosen their collective grip on familiarity to accept their imminent fate. The lead vocal on this track is performed by the-other-guy-in-the-band-that-sings, just to mix it up for a hot minute." Dave Padrutt
'Love is Enough'
"We recorded this one with the legendary Don Dixon (REM, Smithereens) at his home studio. Dixon produced our first album so we're at home working with him. It's a simple story song about a couple looking to break away and be in the moment." Christopher Allen
"This one has the least number of tracks; it flows naturally." Tim Parnin
'Indigo'
"This song had been a staple of our live set for a few years before finding a home on a record. Some songs, most songs you can pick up the acoustic and play it. This one, needs the WHOLE band. It's part modern pop, and a bit of a nod to classic 70s rock." Christopher Allen
"I was thinking about the James Gang when we wrote and tracked it." Tim Parnin
'Tell Me What You Want'
"If only you could show me, we're both misunderstood…" It's a sincere, if not misguided attempt to connect. A song set in the early morning hours. It feels and sounds like a song from the late 80s college rock era. A song I wanted to hear but couldn't find it on my radio dial until we wrote it." Christopher Allen
"All the other songs on this album were written before we went to record, but this one was fairly unformed and came together in the studio. We stepped on our guitar pedals and just let it flow." Tim Parnin
'Walk Don't Run'
"Tim had this riff for quite a while, and we knew it would turn into something. We would always kick it around on our writing sessions in my garage waiting for a song to come calling. One late summer night it finally did and really consolidated the record, reinforcing a sentiment of defiance, seizing the moment even if the moment doesn't seem worth seizing." Christopher Allen
'Walls'
"Recorded again with Don Dixon, we had all gotten together for a separate almost demo session, recording an early version of 'Indigo' and some other covers. It was recorded before Petty had died and was a song, we really loved… and a kind of perfect song to cover because the band had released several versions of it, so as a recording it seemed like a moving target. One you could have your own take. And it's pure Petty lyrically… concise, no fat, just perfect." Christopher Allen
Produced by John Agnello (Dinosaur Jr., Kurt Vile) the band headed to The Magic Barn in Solon, Iowa for three days. A deliberate choice that placed them in a space containing high-end and near-mythical gear from the famed (and now defunct) New York City studio, The Magic Shop – a place where David Bowie and Lou Reed had once recorded. A successful sonic collaboration between everyone involved, what ultimately makes 'Lonely No More' so persuasive is its chemistry.

Elemental rock 'n' roll awaits you at every turn from their previous single 'Lonely Planets' to their faultless cover of Tom Petty's 'Walls', putting Falling Stars firmly in the ascension.
---
Falling Stars Official Website / Facebook / Instagram / Twitter / YouTube
Tee Pee Records Official Website / Facebook / Instagram / Twitter / Bandcamp / YouTube