Scott Hepple and the Sun Band | Interview | New Album, 'Ashes to Wildflowers'
Scott Hepple and the Sun Band will be releasing their debut album, 'Ashes to Wildflowers,' recorded analog with Maximo Park's Duncan Lloyd, and was mastered by the renowned Chicago-based engineer Carl Saff (Sonic Youth, Ty Segall, J Mascis).
---
The band is hailing from Newcastle, UK, taking influences from 60s and 70s bands including Neil Young and Black Sabbath. "The album's main theme of reincarnation goes hand in
hand with the production" Scott says. "I wanted to produce the overdriven raw analogue sound that was rife in the late 60's/early 70s, which is where I take a lot of my inspiration from". On the run up to their headline UK and European album tour in Autumn/Winter, the band are supporting acts such as Love, Teke Teke, Nice Biscuit, GIFT and Ghost Woman. In June 2023, they performed at Third Man Records in London.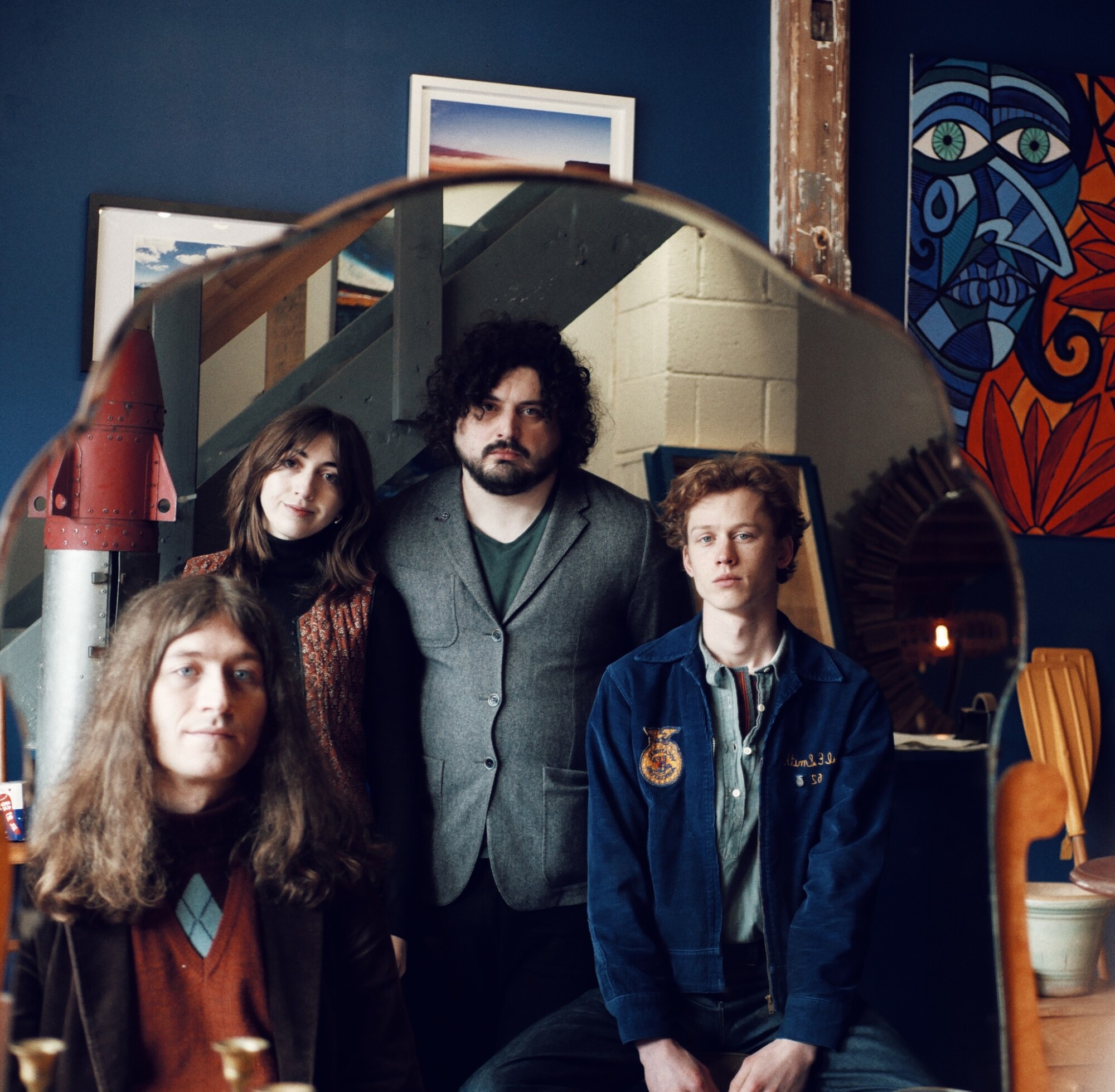 You seem to be directly inspired by artists from the 60s, is there any particular from that special period of time that inspires you?
Scott Hepple: Neil Young is definitely the biggest one, all his 60s and 70s output in particular were incredible. All those guys from the Laurel Canyon scene are big influences, but Black Sabbath, The Beatles and Pentangle all deserve a special mention too.
How much time and effort got into making 'Ashes to Wildflowers'?
I think the songs were written over about two or three months, the songs were given to some session musicians I knew at the time (this was before the current band lineup was together), we had a few rehearsals to get the songs down, then recording lasted two days, I mixed it over a few weeks and sent it off for mastering. The recording required a couple of huge drives from Newcastle to Bristol to get my reel to reel fixed beforehand, 20 hours of driving total! Then the last year has been using every spare penny and minute of time available to plan the release properly.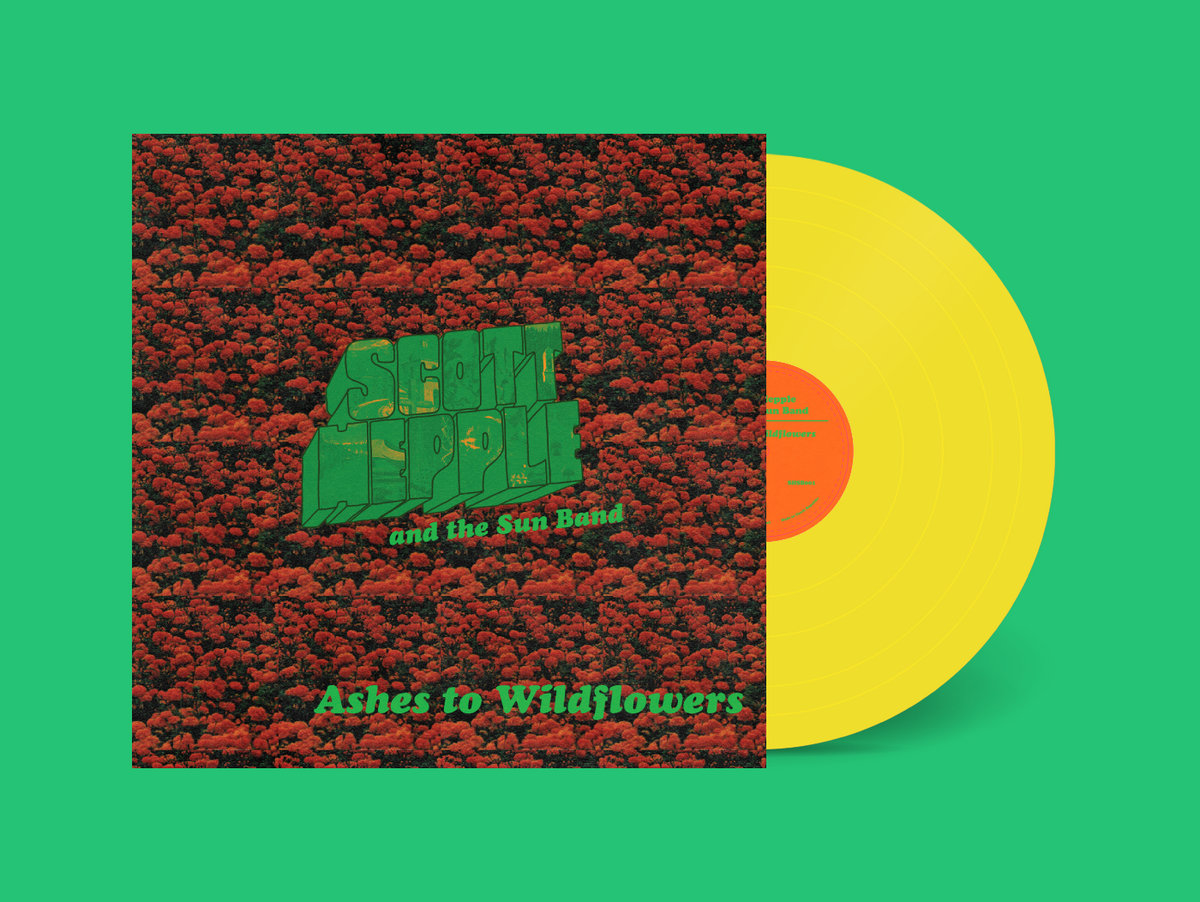 You worked with Maximo Park's Duncan Lloyd and Carl Saff. What was that like for you? Did you all have the same overall vision when working together?
Dunc is very down to earth and very easy to work with, we planned everything beforehand so we all knew what it needed to sound like and me and Dunc shared our equipment to do the recording. I like things to sound a bit gnarly and overdriven, whereas Dunc's recordings have alot of depth and atmosphere, I feel like the two married together well on this recording! Carl Saff is absolutely lovely, I basically just sent him the tracks to master and he sent them back sounding exactly how I wanted them, it was a very easy and stress-free process. He uses a lot of cool old gear and is very friendly, he's mastered stuff for J Mascis, Sonic Youth, Ty Segall etc. so it was really exciting to work with him.
There seems to be a lot of experimentation involved with the production of your album. Would you say there's a certain concept you were going for?
The main theme of the album is reincarnation, I wanted to try and have the production match that. A lot of 60s and 70s recordings have so much character and loads of crazy stuff going on, as loads of those recording techniques were still new. It's basically a lot of carnage and imperfection hiding just below the surface. I wanted to bring that back, as I wish more recordings were like that nowadays. We had a lot of fun pushing levels into the red, playing with tape speeds, and using the sound of the room to our advantage.
Tell us about the gear you are using in the band.
Currently, I use an Epiphone Coronet through an old Vox combo. The other guitarist Tom uses a Strat or Les Paul through an old Orange combo, bassist Sophie plays a Mustang with an old Selmer amp, and drummer Harry enjoys a Slingerland. We go pretty simple on pedals as a whole, and I sing through an old Unidyne mic. So mainly old stuff, and pretty simple!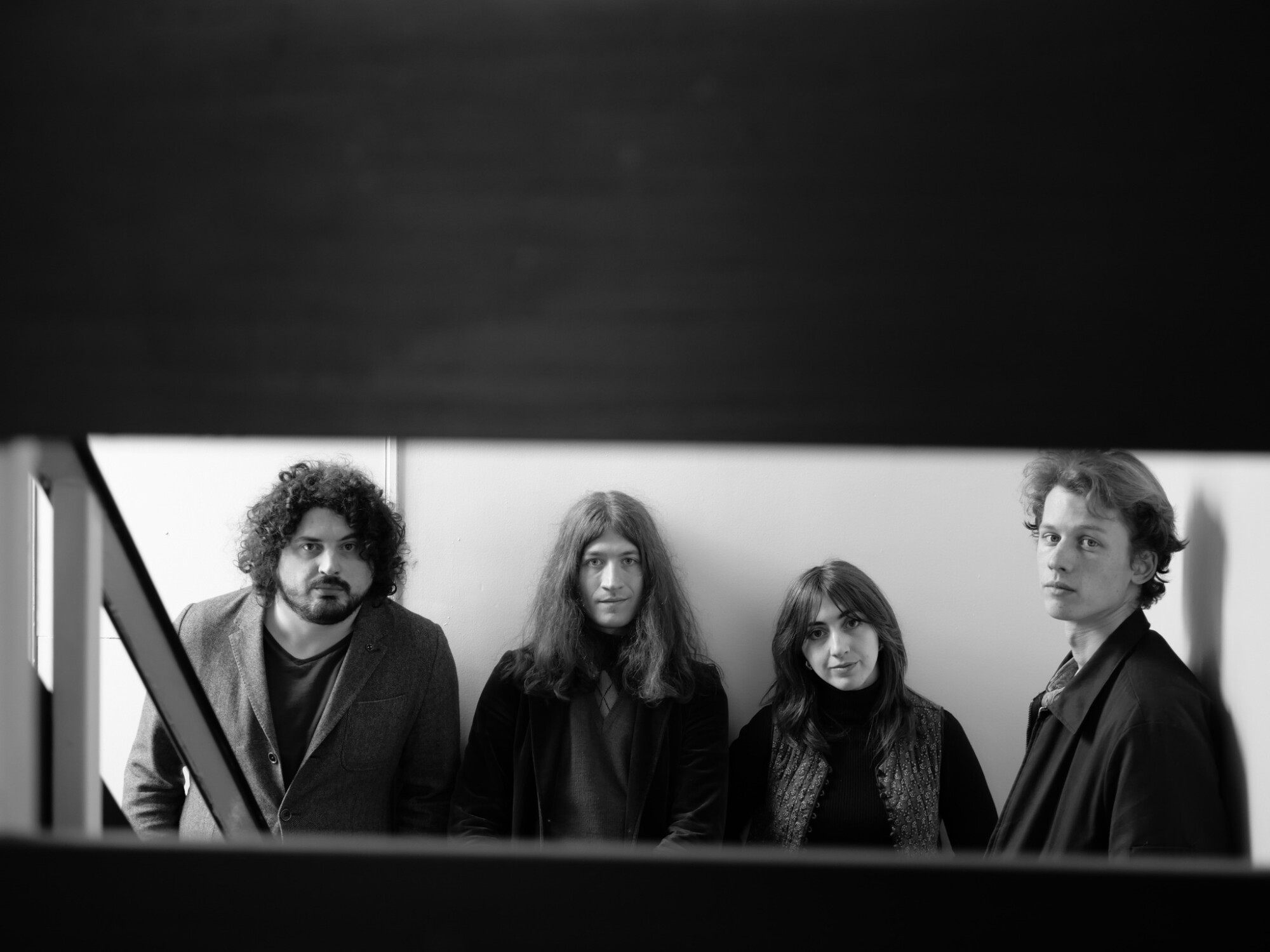 How do you usually approach the songwriting process?
Normally if I pick up a guitar to write a song it doesn't happen. It's always when I'm out and about doing something else that ideas will creep into my head, or I'll be practicing something else on guitar and randomly something appears. I record ideas on my voice memo thing on my phone asap, usually just guitar and vocal melodies. After that, themes/lyrics get added and I'll do a demo on a 4-track cassette. Then we go over stuff as a band and we shape it to sound how we want it.
Are you planning to play some dates in the near future?
Loads!! Here's a list:
Sept 22 — Newcastle, UK — Cluny 2
Sept 24 — Edinburgh, UK — Whistlebinkies
Sept 26 – Glasgow, UK – The Flying Duck
Sept 27 — Sheffield, UK — The Washington
Sept 28 — Liverpool, UK — Kazimier Stockroom
Sept 29 — Manchester, UK — Retro Bar
Sept 30 — Bristol, UK — Exchange Basement
Oct 6 — London, UK — Third Man Records
Oct 7 — Birmingham, UK — Sunflower Lounge
Oct 8 — Nottingham, UK — Chameleon Arts Cafe
Oct 14 — Leeds, UK — The Packhorse
Oct 20 — Rotterdam, NL — Left of the Dial Festival
Oct 21 — Rotterdam, NL — Left of the Dial Festival
Nov 2 — Paris, FR — Le Klub
Nov 3 — Brussels, BE — Rock Classic
Nov 4 — Duisburg, DE — INDIE Club
Nov 7 — Hanover, DE — Nordstadtbraut
Nov 8 — Leipzig, DE — Raum der Zeit
Nov 9 — Berlin, DE — Loophole
Nov 11 — Amsterdam, NL — The Rock Cave
Nov 12 — Rotterdam, NL — Soundville
Let's end this interview with some of your favourite albums. Have you found something new lately you would like to recommend to our readers?
Ok I'll try and name five of my favourites (I've left so many out so as to not bore people, haha!)
– Neil Young ('After The Gold Rush')
– Uncle Acid and the Deadbeats ('Blood Lust')
– David Crosby ('If I Could Only Remember My Name')
– Dinosaur Jr ('Hand It Over')
– Pentangle ('Cruel Sister')
We're playing with some great bands on the tour that I would definitely recommend to people: The Avion (from Nottingham), Dan Green and the Mystery Machine (from Amsterdam) and Corvus and The Morning Star (from Manchester) are just a few of them!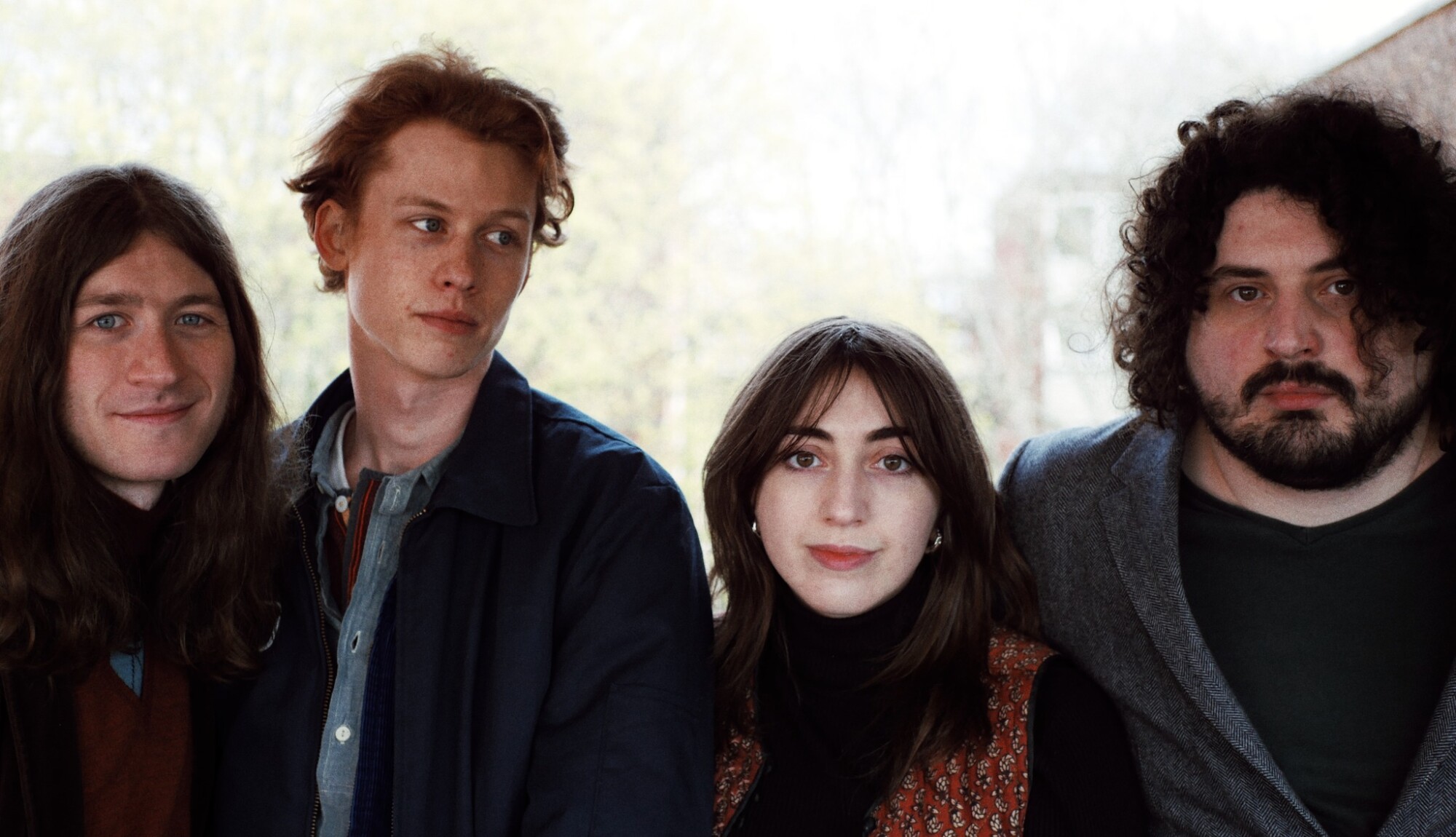 Thank you. Last word is yours.
Thank you very much for having us. Our Limited Yellow LP's are available to pre-order from Rough Trade, other indie shops in the UK, and our Bandcamp. We'd love to see you at one of our shows!
Klemen Breznikar
---
Photo by David Hall
Scott Hepple and the Sun Band Facebook / Instagram / Twitter / Bandcamp / YouTube