'Flowers Telegraphed To All Parts Of The World' by The Garment District | Album Premiere
Exclusive album premiere of 'Flowers Telegraphed To All Parts Of The World' by The Garment District, out September 22 via Happy Happy Birthday To Me Records.
---
The latest album by The Garment District was recorded in a friend's home studio nestled in the labyrinthian hills of Western Pennsylvania during the time warp surrounding the pandemic. For composer and arranger Jennifer Baron (who plays numerous instruments on the album), settling in at David Klug's studio atop Pittsburgh's Mount Washington allowed her to stretch and challenge herself, creating expansive arrangements. In another lifetime, just miles away within nearby hills and hamlets, Jennifer's great-grandfather arrived from Zagreb, forming a family band, a tamburitza orchestra featuring her grandfather, great-aunt and great-uncles, who performed in Monongahela Valley steel towns. Jennifer's work with her cousin Lucy Blehar, who supplies lead vocals, continues this family music-making heritage.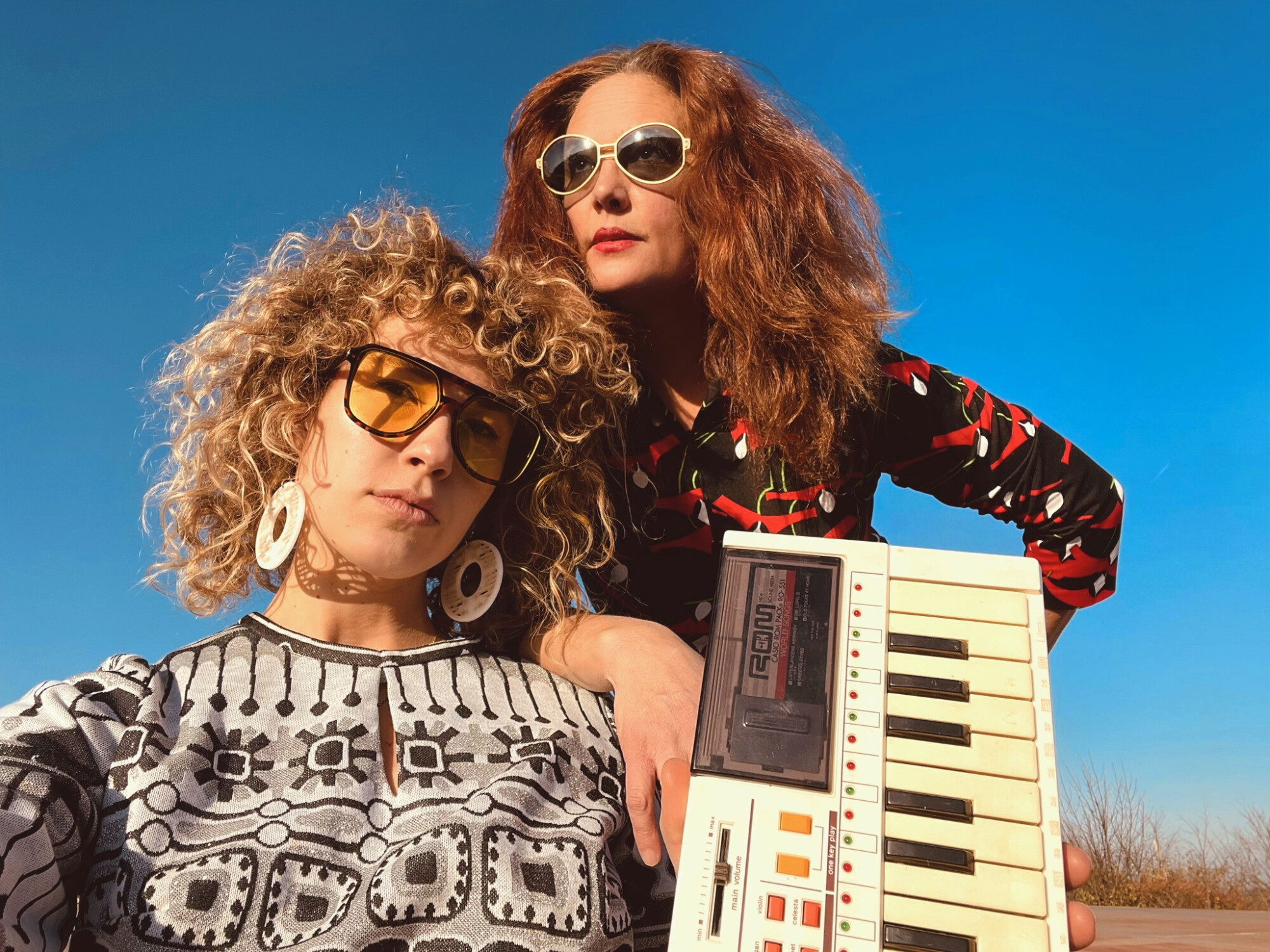 Along with guitar, bass and drums, listeners will encounter a full suite of strings, horns, a variety of percussion, and finely woven keyboards and vocals. Some parts were improvised on-site, while others evolved at home, highlighting Jennifer's collection of analog keyboards before being translated into final recordings. Having the opportunity to experiment with equipment borrowed from friends, like a rare 1970s Roland Paraphonic 505 and a 1960s UMI Buzz Tone Volume Expander, shaped the exploratory process of crafting dimensional melodies and instrumentation. The result is a gilded tapestry of pop music history that is both panoramic and idiosyncratic.
'Flowers Telegraphed To All Parts Of The World' pre-order is available here and here.
It should not come as a surprise to behold such intricate beauty coming from the hands of Jennifer Baron, who has deep roots in independent music, including being a founding member of The Ladybug Transistor (Merge Records), and having worked with English musician Sonic Boom (Spacemen 3, Spectrum) and Jowe Head (Swell Maps, Television Personalities). The Garment District brings Baron's extended musical circle to the fore by featuring Gary Olson (The Ladybug Transistor), Kyle Forester (Crystal Stilts), Shivika Asthana (Papas Fritas) and her cousin Lucy Blehar (vocals). Adding to the sonic depth are contributions from Jennifer's close collective of musicians, including Dan Koshute, Corry Drake, Sean Finn and Alex Korshin. But while listeners may wonder exactly who plays and who sings which part at any given moment, they will never forget that they are listening to The Garment District. The sound is unique, and for all its complexity, the music is never fussy or pretentious.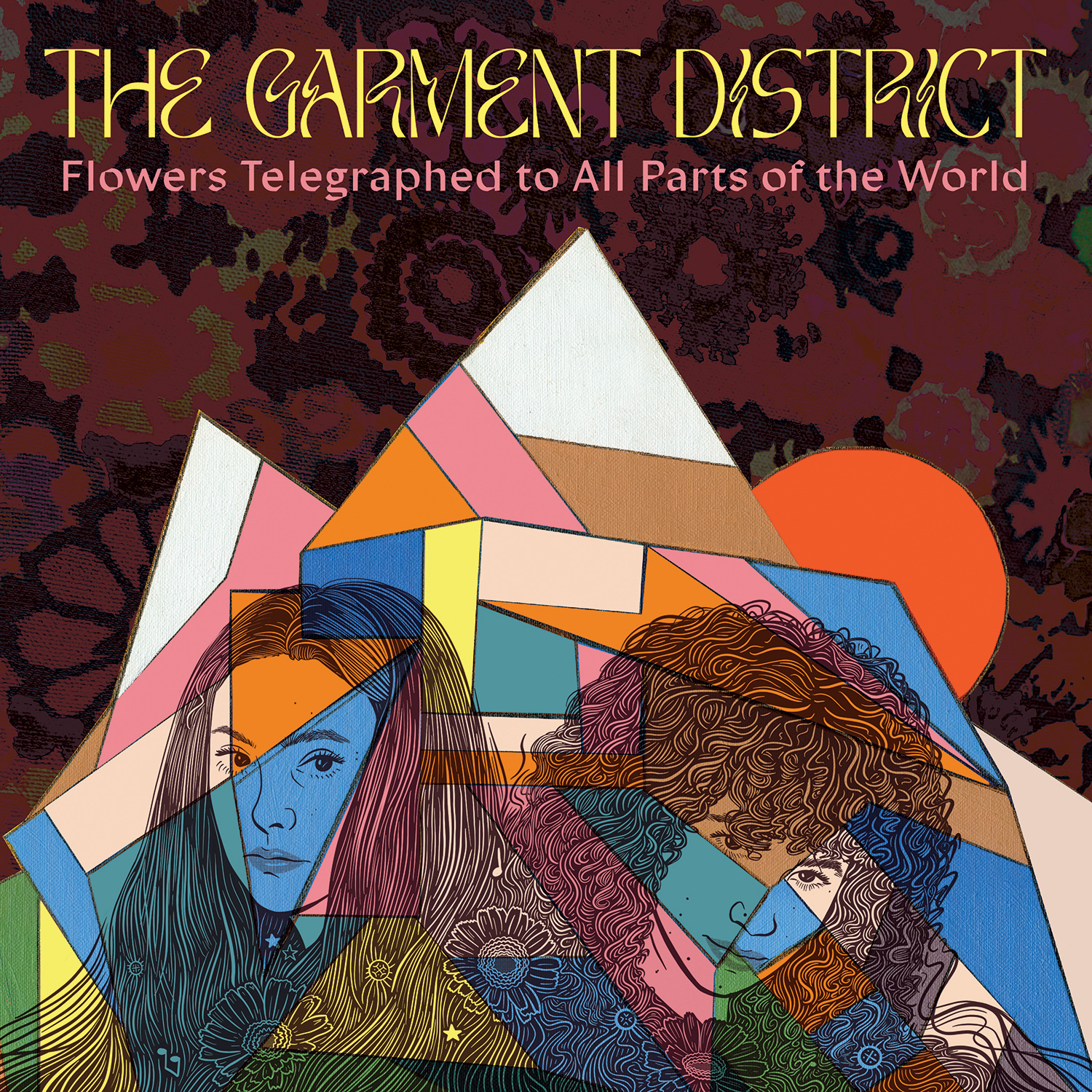 "I love experiencing how recording music can sometimes unfurl along unexpected trajectories"
It's really nice to have you. It's been almost ten years since we interviewed you about 'If You Take Your Magic Slow'. A lot has happened since. How are you doing today?
Jennifer Baron: Hi Klemen. Happy almost Autumn from 7,000 miles away in Pennsylvania! It is a tremendous honor and an absolute joy to be interviewed by your magazine! I am thrilled that your readers are the first to hear the entire album via one of my favorite music magazines, surrounded by so much incredible music content that you present to the world.
Following 'If You Take Your Magic Slow,' I set to work on a new album after being invited by acclaimed writer Bill Shute to do a release for his Texas-based experimental music and poetry label, Kendra Steiner Editions. Releasing the all-instrumental solo album, 'Luminous Toxin,' was very freeing, because it allowed me to explore my interest in interstitial, freeform incidental music, field recordings and found sounds, to create a voiceless album. I am drawn to instrumental music because it allows listeners to access sound through non-verbal communication; instruments, melodies, patterns, and textures create an entire sonic universe that transcends the limitations, baggage and pre-conceived notions surrounding language or human voices. Very often there is instrumental music on my turntable, from Library Music to free jazz to Jamaican Rocksteady, to albums by Yellow Magic Orchestra, Les Rallizes Dénudés, Hans-Joachim Rodelius, Delia Derbyshire, Jack Nitzsche — and my new LP features two instrumentals. [See here]
Since we last spoke, some of our live show highlights have included performing The Andy Warhol Museum Sound Series; opening for bands such as Parquet Courts, Soft Moon, Jenny Hval and Mr. Airplane Man; recording a session for The Andy Warhol Museum's Silver Studio Sessions; and performing at the massive Carrie Blast Furnaces National Historic Landmark (a former steel mill) for the THRIVAL Festival and in an abandoned Czech for the SYNC'D film and music series. During the pandemic lockdowns, SYNC'D hosted two virtual multimedia presentations, pairing independent film and video artists with musicians, and I was invited to create mini soundtracks paired with videos by Kelly Gallagher of Purple Riot Studio and Ian Armstrong, which were exhibited online.
In 2019, I was included on the 'Bridges' compilation, released on cassette and digitally by Crafted Sounds.
Fast-forward to the here and now: I am ecstatic to have my new LP released on Happy Happy Birthday To Me Records after knowing Mike Turner through his label, Athens Popfest, and Elephant 6 bands, for many years. It was a massive honor to have the careful attention and expertise of Warren Defever (His Name Is Alive), who runs the pressing plant at Third Man, and to have the chance to talk with him regarding the final touches for the vinyl mastering and pressing process.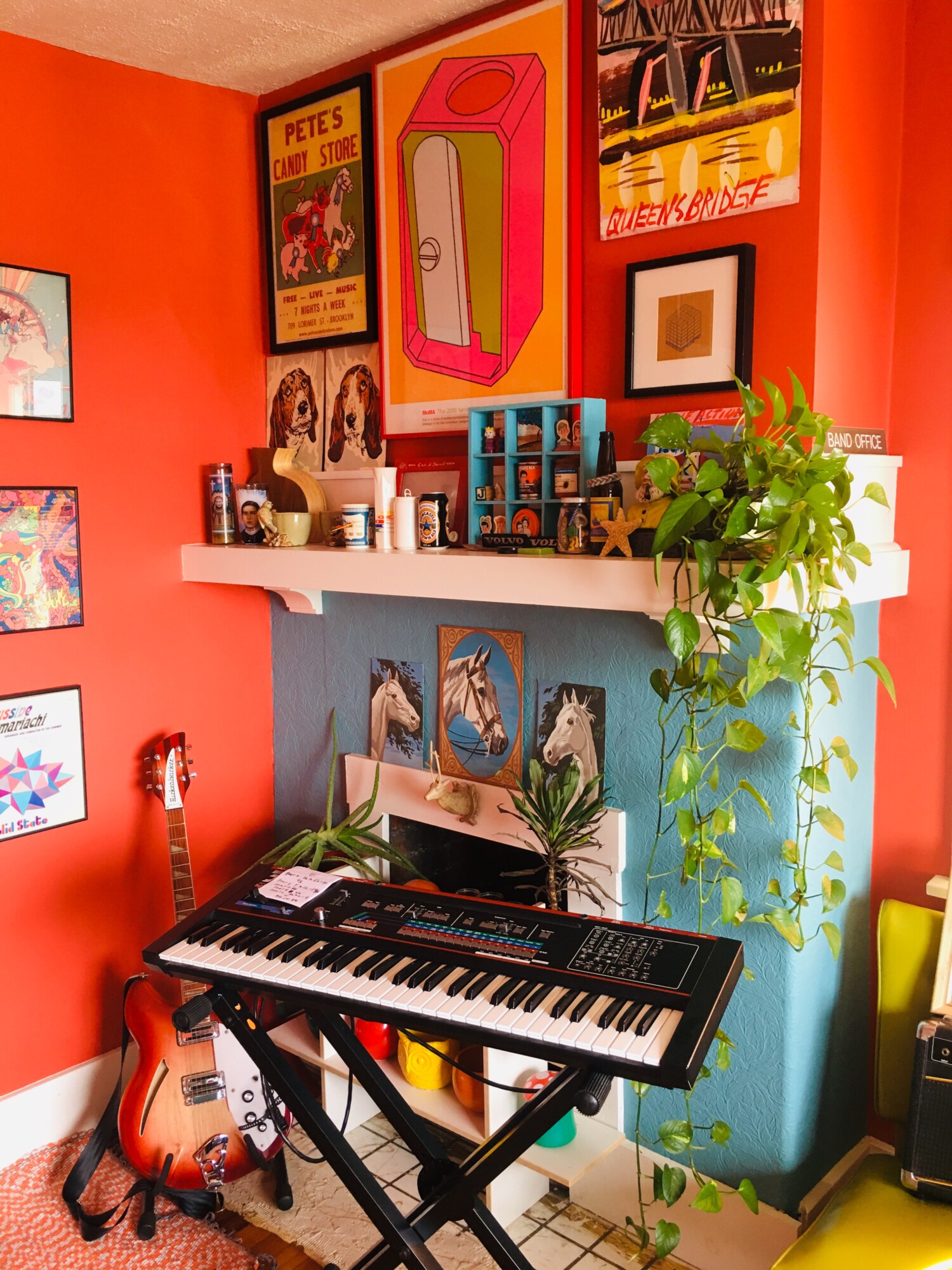 How much effort and preparation went into making your upcoming album, 'Flowers Telegraphed To All Parts Of The World'? Tell us about the songs, were they written a long time ago and you revisited those sketches or were they made in a singular timeframe where you chose to write the new album?
Oh, it feels accurate to say a tremendous effort when looking at the album as an entity. Most of the new songs emerged as demos I recorded at home over time — some reworked more laboriously and others more spontaneous — playing the core keyboard parts and mapping out song structures, vocal melodies, lyrics, and ideas for instrumentation, often using my Roland JX-3P synthesizer, Hammond B-3 and Hohner organs, and Rickenbacker 360 Fireglo guitar. I love the raw, somewhat warbled vibe of demos and the sensation that things are precariously trying to hold themselves together. Whether I make demos using my Boss digital 8-track recorder or iPhone, I always try to save them. We had the chance to perform a few of the new songs live, which brought a fresh energy, depth and full band arrangement focus to them before heading into the studio.
I am someone who loves the recording process. I love experiencing how recording music can sometimes unfurl along unexpected trajectories. I often went into the studio with nearly fully realized songs, but remained open to the chemistry that emerges when a song veers down a different direction with new dimensions revealed because of being in a particular place in time. I like the mix of producing an album but also letting the process transport you and not being totally in control –tapping into that duality between experimentation and intentionality.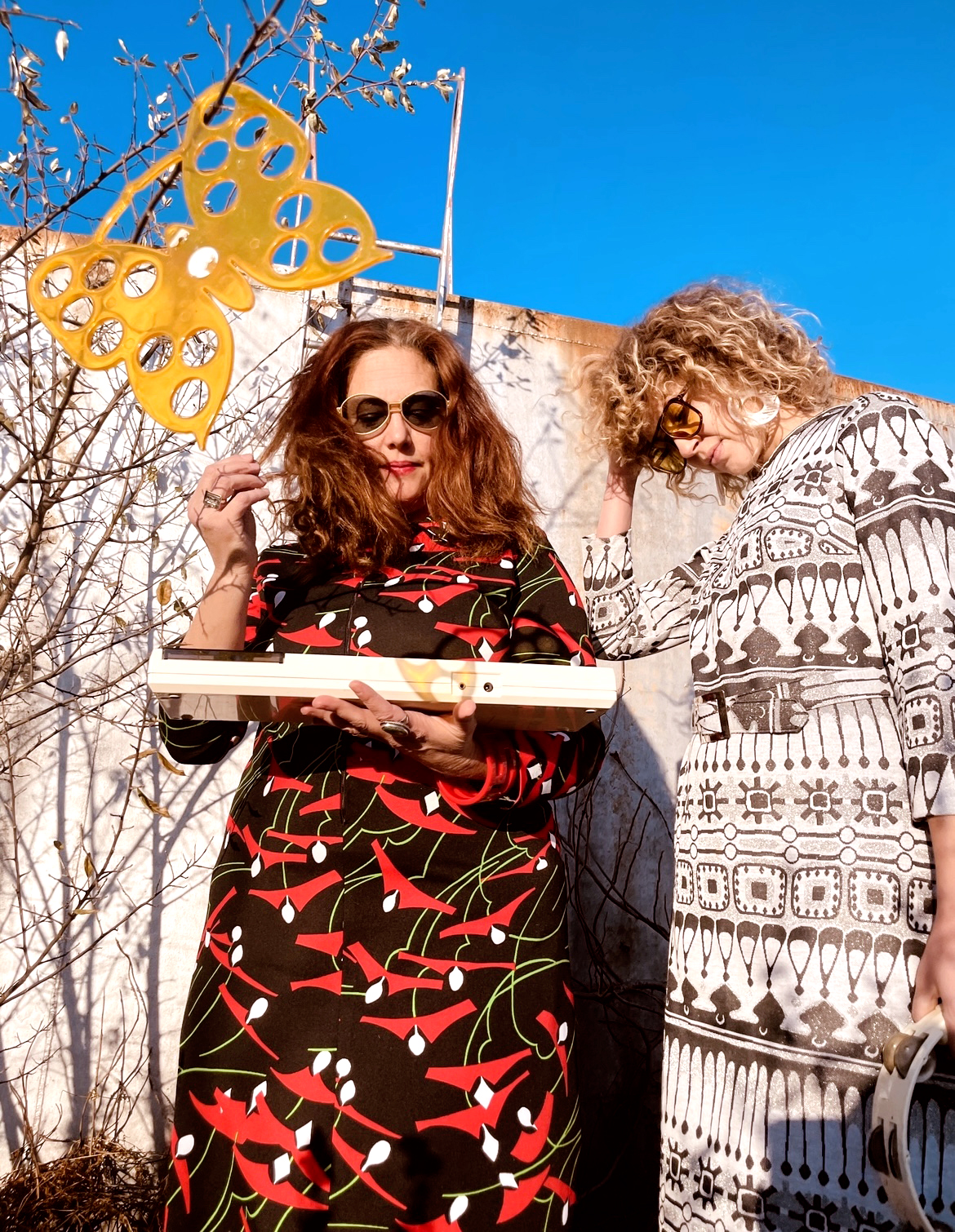 ​"Our goal was to achieve a warm and three-dimensional sound quality and a sense of depth"
I was immersed from the first minute on with expansive soundscapes and wonderful production. Would you like to share some further words about the recording and producing process?​ What kind of instruments, amps, effects and audio gear did you use to record it?
Thank you so much, Klemen! I recorded the LP at the home-based studio run by my friend David Klug in the Mount Washington neighborhood of Pittsburgh, Pennsylvania. It was the first time I recorded with Dave after being connected through our mutual friend Chris Quattro, who is a musician and runs a sweet vintage music store in Thomas, West Virginia. I love the energy, vibe and ambience of home studios and this experience connects to my background writing and recording music at Marlborough Farms, where I lived for years in​ Brooklyn with The Ladybug Transistor. David's stu​dio is close to our house, so recording there is very organic in terms of the flow of ideas and supporting my own processes for experimentation, arrangements and production. This environment of creative freedom helped to lay the foundation. As the recording sessions evolved, our friendship developed concurrently. ​Our goal was to achieve a warm and three-dimensional sound quality and a sense of depth on an LP that works as a whole, but also with songs that can stand on their own.
I am extremely inspired by a broad range of analog instruments that I have collected over the years. I love to have instruments around the house, so that the writing and demo process can be spontaneous, inspired by where an instrument takes you as much as bylighting, seasons and times of day, ambient sounds and shifting vantage points. Analog instruments from around our home are incorporated into the new LP, including a 1960s Vox Super Continental organ, Wurlitzer electric piano, Korg CX-3 organ, several Casios, Fender Vibrolux Reverb amp, Rickenbacker 360 Fireglo, 1980s Stratocaster, and more.
On the new LP, I incorporated a range of analog synthesizers that I was fortunate to be able to borrow for an extended period of time. Some I consider to be the holy grail in terms of the golden age of the analog synthesizer universe, like a 1970s Roland 505 Paraphonic, Roland System 100, Farfisa Syntorchestra and a Sequential Pro One. We also paired them with effects like a Roland Dimension D.
One of the things that helped me achieve the specific guitar sounds I sought for the LP are the 1960s and 1970s guitar pedals I borrowed from my friend Gregg Kostelich of the iconic Pittsburgh garage band, The Cynics, who runs Get Hip Records. AUMI Buzztone and Volume Expander and a Foxx Fuzz & Wa & Volume pedal – along with my own beloved Fuzz Face pedal – were crucial to the guitar sounds you hear. These seemingly minor details are the kinds of things I love about recording and about experimentation while making a permanent record in sound – to me they help tell the story of an album.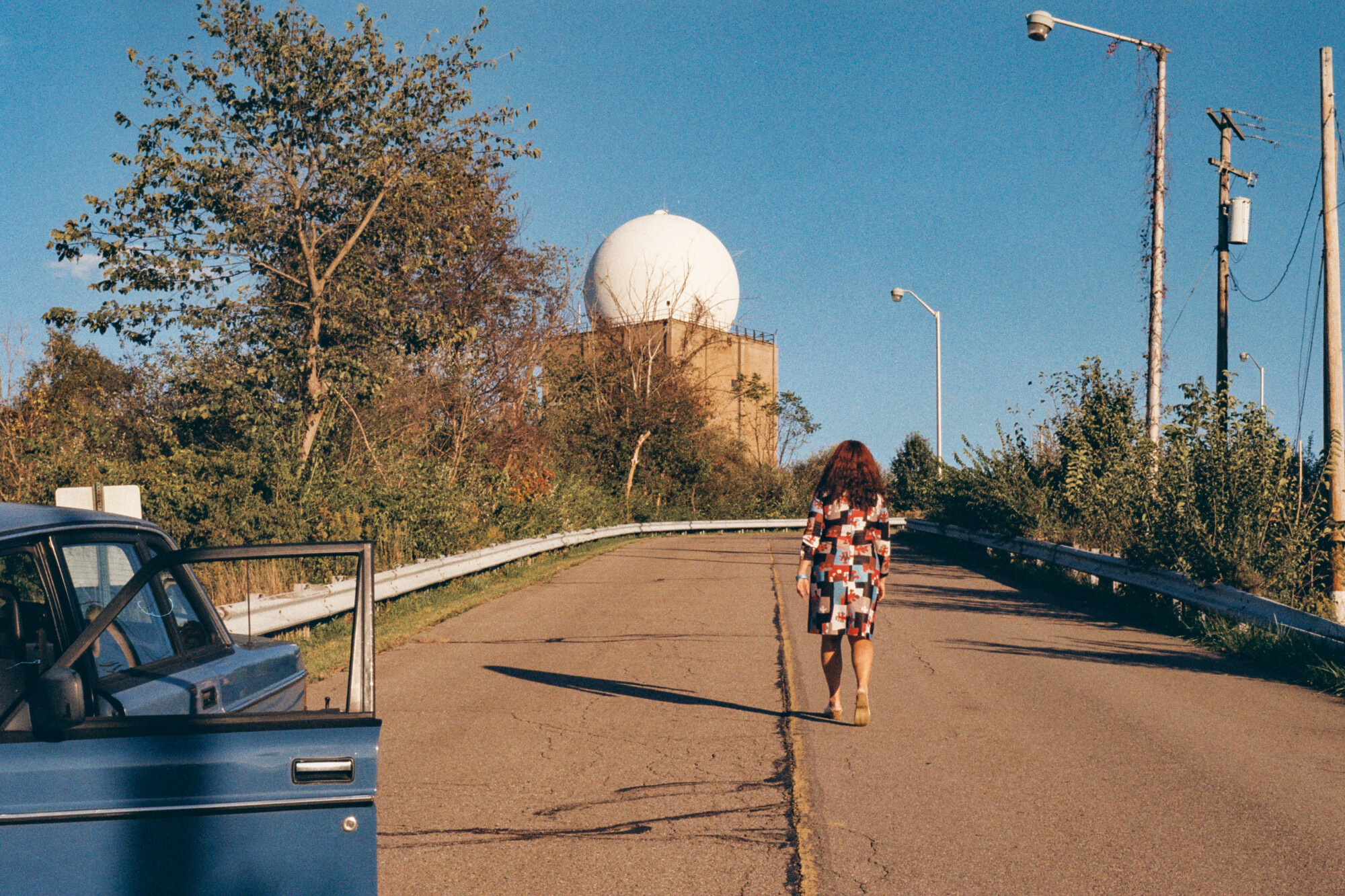 Here are some reflections on recording a few songs from the new album:
​'Left on Coast​'
Jennifer Baron: music, lyrics, guitars, electric piano, organ, tambourine, backing vocals
Lucy Blehar: lead vocals
Corry Drake: bass
Sean Finn: drums
Greg Langel: outro guitar
Lyrically, ​'Left on Coast​' is loosely inspired by my love and admiration for the visionary photojournalism and creative process of W. Eugene Smith (1918-1978), who worked on colossal projects in Pittsburgh and New York City, two cities that play major roles in my life. The song started as a demo that I recorded at home with layered electric guitar parts and a drum machine. The original demo is actually what served as the inspiration for the floating introductory section that leads into the main song. The song prominently features our Vox Super Continental organ. My ideal blueprint for the vision of the song's rhythm section was Ronnie Lane and Kenney Jones. I love the sound, quality and performance of Corry's Mustang bass. I remember suggesting he play like Ronnie, so we definitely drew inspiration from him. Corry​ switched between using a pick and his fingers, playing his bass parts both up high and then in a lower register.
​'A Street Called Finland​'
Jennifer Baron: music, lyrics, synthesizer, organ, electric piano, tambourine, backing vocals
Lucy Blehar: lead vocals
Dan Koshute: guitar
Corry Drake: bass
Sean Finn: drums
Nathan Musser: violin and cello
David Klug: shaker
Lyrically, this song is a way for me to reflect on and process the thoughts, feelings and perceptions I have – as well as imagined experiences with and places inhabited by – a half-sister I have never gotten to know. The song started as a demo that I recorded at home using my Roland JX-3P. The non traditional song structure is based on shifting keyboard melodies – played on the analog synthesizers mentioned above to form the foundation — that repeat as new instrumentation is introduced, building toward a rhythm shift into the coda.​ Corry played my Fender Precision bass and ran it through an awesome Mu-Tron Octave Divider. I was aiming for a very specific drum sound and driving beat to propel the music and the imagine​d narrative, and we accomplished that by combining Sean Finn's live drum kit with manual drum machine programming (808 samples). Multiple rhythm and lead guitar parts, a string section, a round-style vocal melody, and various percussion help to create the dynamics and fill out the arrangement. I sketched out some of the string parts using my Casio before working with Nathan Musser, who plays the violin and cello. When we were working on the extended outro, I spontaneously played along with my electric piano with distortion on it. I wasn't sure if I even wanted Wurly on this song, but ended up improvising through the end, and loved the results, so I decided to keep the entire section intact.
​'Following Me​'
Jennifer Baron: guitar, glockenspiel, tambourine, backing vocals
Lucy Blehar: lead vocals
Corry Drake: bass
Sean Finn: drums
For years I have wanted to record a cover of ​'Following Me,​' an unreleased 1967 song by one of my favorite bands, The Human Expression, from Los Angeles.​ This was during a time when I was contemplating recording a cover of this song or ​'This Way Please​' from The Golden Dawn's phenomenal album, ​'Power Plant,​' or​ 'The Wind Blows Your Hair,​' by The Seeds, which we have performed live. Next on the list for sure! I love the Cicadelic Records compilations, which I first heard from my husband's collection. When I got the Mississippi Records reissue of The Human Expression's iconic ​'Love at Psychedelic Velocity​' LP, it came with a 45 containing ​'Following Me,​' but my copy is mislabelled. I love that the song is moodier and more introspective than the band's usual upbeat garage and psychedelic stuff, and I wanted to interpret it with a Girls in the Garage approach, plus add the unexpected pairing of a glockenspiel with the fuzz guitar.
This song is slightly more minimal in production than the rest of the new album but with definite arrangement expansions when compared to the original, which has that classic raw 1960s garage rock recording feel that almost sounds live. I used my Rickenbacker 360 Fireglo and Aqua​marine Epiphone Dot for the guitar parts. I wanted to have a background of guitar feedback and drone for the end, which we achieved by using my Fender Vibrolux Reverb amp (my all-time favorite amp, which I got from a friend years ago when I worked at the Brooklyn Museum and have used almost exclusively ever since) and long reverb effects. We extended the backing "la la la" parts, because I love those in the original. My cousin Lucy and I tripled those backups, with lots of delay and reverb on the vocals throughout. I also sought a particular drum sound for this song, with an emphasis on the hi-hat, so for Sean's drums, we mixed them in mono so they don't spread across the mix. The warm bass — Corry plays his Fender Jazz Bass on this one (flatwound strings always!) and we re-amped it through an Ampeg SVT Classic — holds it all together to keep the song moving even as it meanders and sustains.
​'The Starfish Song​'
Jennifer Baron: organ, electric piano, synthesizer, tambourine, backing vocals, claves
Dan Koshute: lead vocals, guitar
Shivika Asthana: drums
Corry Drake: bass
Gary Olson: trumpet
Alex Korshin: backing vocals
Lucy Blehar: backing vocals
​'The Starfish Song​' emerged as a demo that I recorded at home, playing the main keyboard parts and mapping out the structure, and then we had the chance to perform it live a few times. One of the challenges I wanted to embrace with this song was to allow it to be a pop song that's more than ​three minutes. To me it has a narrative of wistful late summer introspection. It was intentionally crafted to start with classic handclaps and warm bass notes that gallop into the drum fill and first verse. The verses are propelled by the main driving organ that formed the basis of my demos. Each verse is preceded by Dan's guitar riff played on my Ric (one of my favorite parts on the album!) and we were going for a 1970s FM radio feel.​ The instrumental choruses are fleeting, carried along by percussive claves, an organ melody and a walking guitar line.
I envisioned a very specific drum sound for this song to highlight Shivika's drumming style, which I love. To me, she epitomizes the concept of a drummer having a great intuitive feel. I love the way she plays slightly behind the beat and laid-back, classy, exactly what's needed for the song's tone. Our bands (Papas Fritas and The Ladybug Transistor) used to play shows together years ago, including at The Knitting Factory in NYC. Not long ago, we happily discovered that we both lived in Pittsburgh and reconnected through music and crafting. I love the natural snare sound we achieved in David's studio. Another interesting and personal layer connecting to the drums on ​'The Starfish Song​' is the kit we used. It's a beautiful sounding 1966 Slingerland kit belonging to Laura Rogers that I borrowed from her sister Jennifer, also a close friend of mine in Pittsburgh. Our bands also used to play shows in NYC — their first band, Ruby Falls (before The Rogers Sisters), when I was in Saturnine. Though its provenance has not been confirmed, Laura has been told that the kit, which she bought from a collector in Detroit, was supposedly used on the Nirvana ​'Unplugged​' recordings. I love that our lives have woven back together via music in these ways!
I love the interplay of male and female voices in songs, especially in bands like The Pastels, and wanted to incorporate that by pairing Dan's lead vocal with a group of us on backups. The Roland Paraphonic 505, which I borrowed and promptly fell in love with, solos throughout the end, intertwined with delay-laden guitars. The song builds by introducing the electric piano stabs a​ccompanied by acoustic guitar, a combination I love, because it's also percussive and rhythmic to create a wall of sound effect. The bridge was part of my original demo. It immediately shifts the dynamic and rhythm to try to veer into a direction of bands I admire like Soft Machine. The impetus for me was to introduce unexpected sonic juxtapositions and some modulation. It's almost like a new piece of music coming along. Heightening the orchestration are horn parts by Gary Olson, that he recorded at Marlborough Farms where I used to live.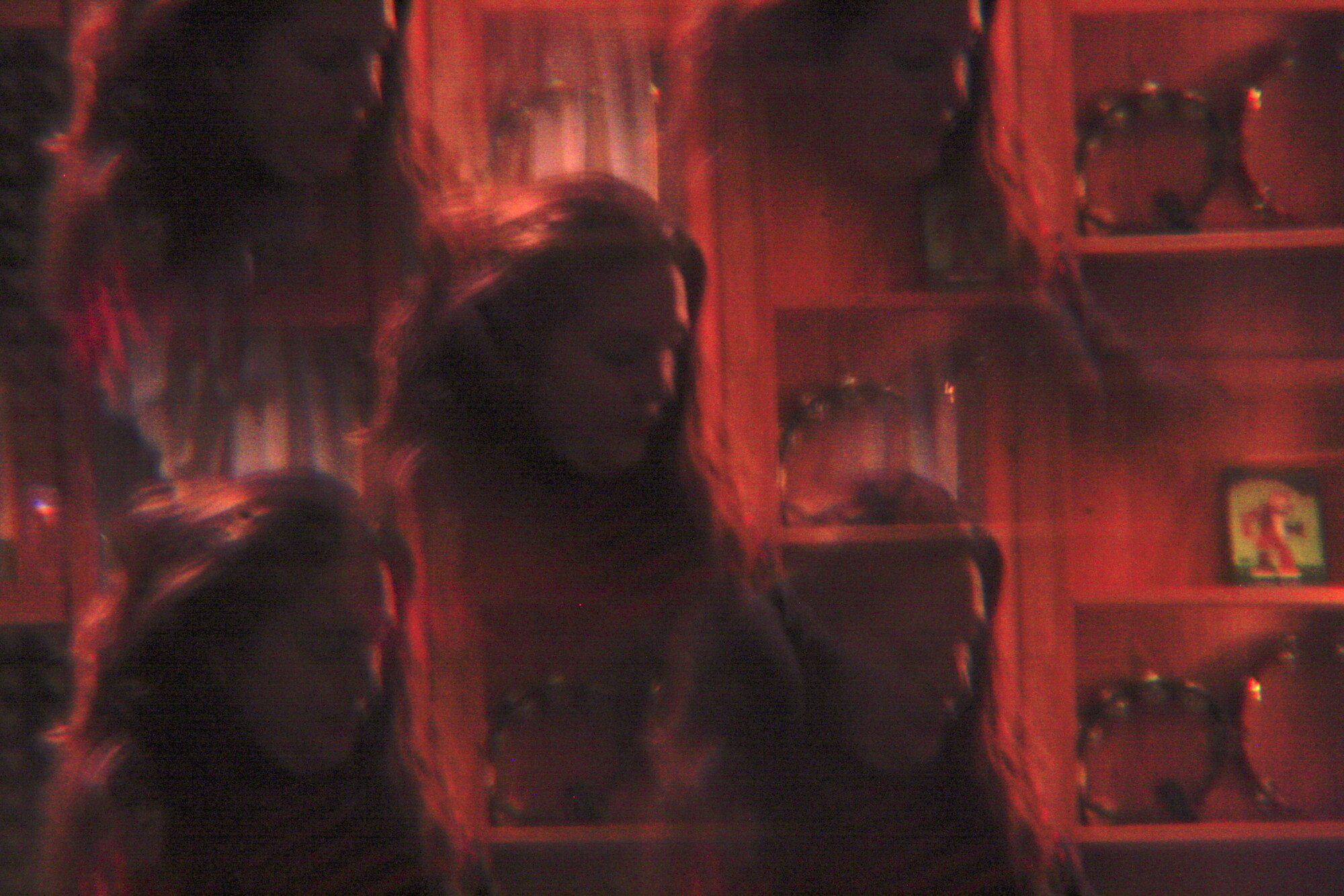 You play numerous instruments. Do you feel that's an advantage as you can project your ideas directly? Is there an instrument you're the most comfortable with?
I constantly feel like I want and need to learn more about playing instruments.I would love to take drum lessons! I think it can give an album's songwriting qualities a distinct character if different instruments are used in the embryonic stages, with different vantage points for approaching each song.
In The Garment District, I play keyboards live. On the album, I play a wide range of instruments. In Ladybug, a few of us switch instruments for the shows; for me, I switch between bass, guitar and keyboards.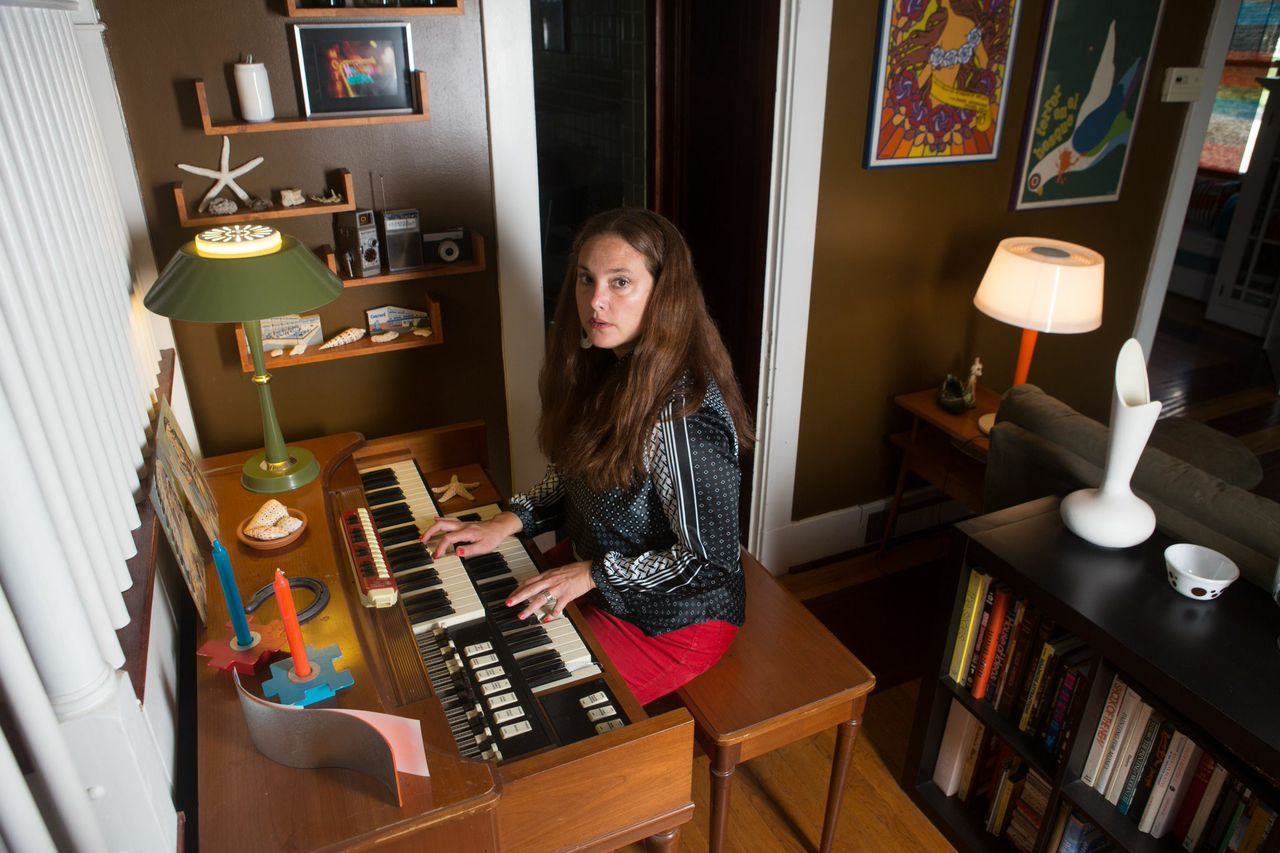 It's almost a decade now since your debut album, how would you compare it to your latest one and what would you say are some key differences? On that note, do you feel that you're more mature or let's say more experienced musicians today?
Ahhh, so I think this is an appropriate context for addressing that overwhelming and still nebulous topic … the global pandemic.
The recording of this new full-length album allowed me to stretch and challenge myself and create expansive full-band arrangements than on previous releases, including instrumentation such as strings, horns, a variety of percussion, and multi-layered and textured vocals and keyboards. We took all aspects of the production process – from basic tracking to extensive overdubs to mixing and mastering for both vinyl and digital releases – extremely seriously.
During the shutdowns, Dave's beloved Shadow Hills Equinox mixer was trapped in a warehouse in Los Angeles awaiting repairs. Everything was uncertain, terrifying, upended. Time became warped. Communication, distance, your own body in space and your surroundings being reconsidered. Mixing an album during pandemic interruptions led to a cocoon around the process, a chance to hyper focus on the meticulous art of mixing and mastering, which can seem like alchemy or magic. Hearing could be amplified, since other parts of reality were put on hold, if that makes sense. Finishing an album that you have worked incredibly hard on during a pandemic is unlike any other creative experience I have known. I am still digesting the impact and how the pandemic continues to weigh heavily on us all. The circumstances meant I could concentrate beyond the boundaries of deadlines and calendars to think more expansively about last-minute tracking, arrangements, mixing and mastering. Having time in seclusion was surreal at times, and although frightening on many levels, it was also beneficial to the creative process in terms of being less scattered and more present.If I needed to try something completely unplanned, I could. That often meant developing parts at home and then running over to the studio to be evolved and worked into a final recording. If it meant leaving all sorts of instruments in the studio to experiment with them over time, I could. If it meant having Dave, the engineer who is also a fantastic drummer, jump on drums formy instrumental, 'Seldom Seen Arch,' we did it.
Who else played on your latest album?
As a multi-instrumentalist with The Garment District, I write the music and lyrics, and create the arrangements, with contributions by a close circle of musical collaborators, including my first cousin. The new LP features my cousin Lucy Blehar (lead vocals); Dan Koshute (guitar, vocals); Corry Drake (bass); Sean Finn and Shivika Asthana (drums); and Alex Korshin (vocals) — who have all performed live as part of The Garment District – plus special guests Gary Olson (The Ladybug Transistor) and Kyle Forester (The Ladybug Transistor, Crystal Stilts) on horns, Nathan Musser on strings, and David Klug on drums. Plus my constant close listener, my husband Greg Langel, who contributed a guitar part, and plays synth live.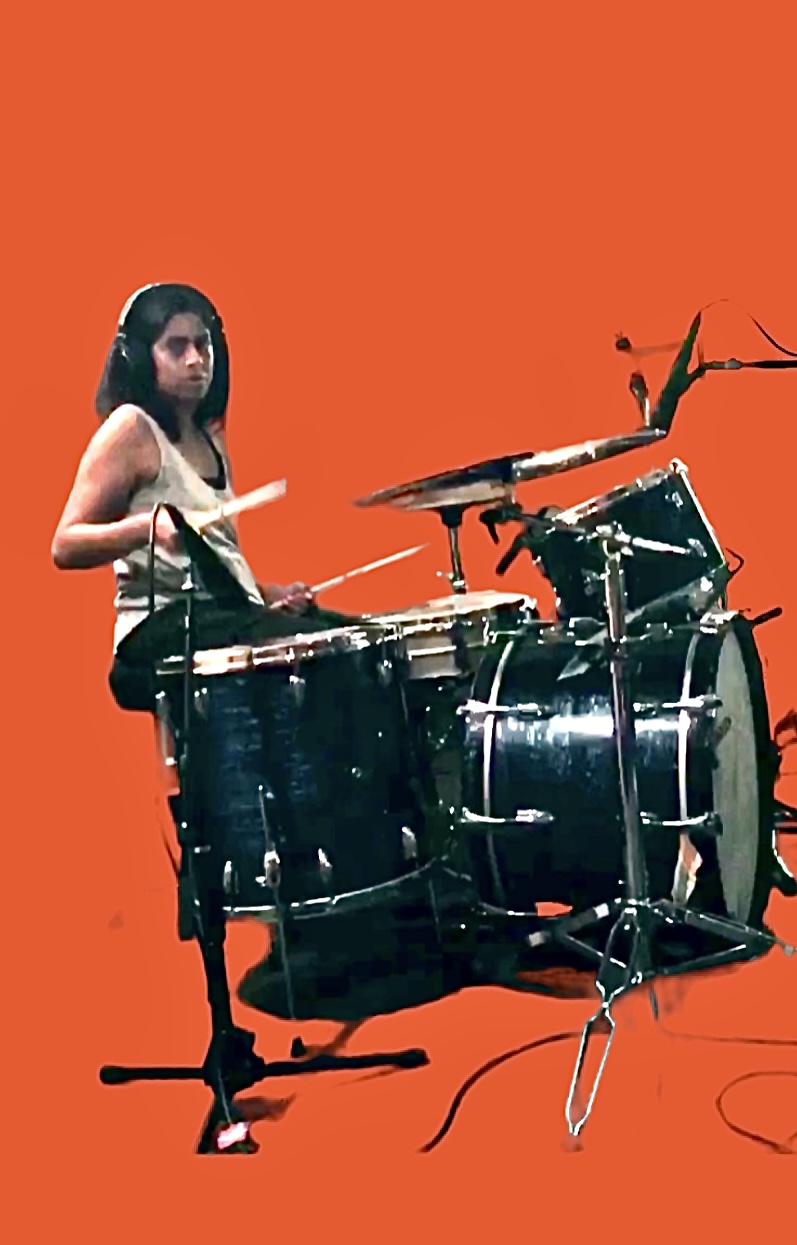 One extremely rewarding aspect of recording the new LP was working with my first cousin Lucy Blehar, who is a vocalist. I have always been drawn to the concept of family bands (I play in The Ladybug Transistor with my brother Jeff) and what can arise between relatives who collaborate on creative endeavors. For the two of us, we are able to sing backups and harmonies and double certain melody lines together. It's a very close bond personally, and an organic way of enjoying the studio environment together. This continues my family's music-making heritage, as my grandfather, great-aunt and great-uncles performed in tamburitza orchestra family bands in the Monongahela Valley towns Braddock and Rankin, and in Benwood, West Virginia, often for boarders who worked in area steel mills.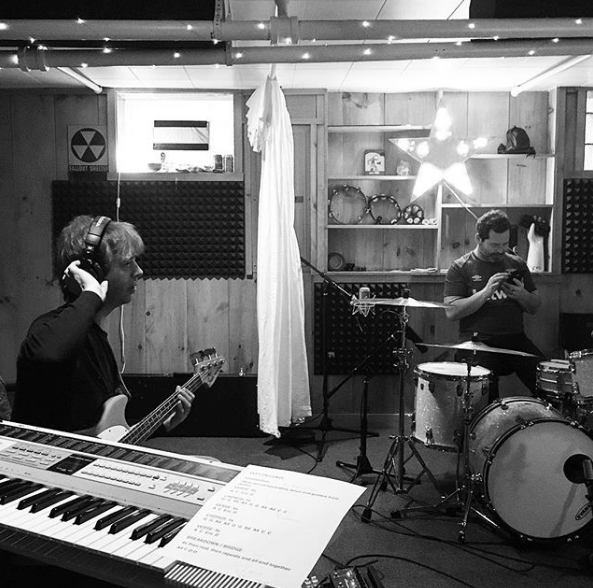 Talking about the passing of time, do you feel that influences changed for you or are you still in the same headspace today?
Similar headspace in terms of my psyche and music I love and listen to obsessively, but likely much more disillusioned and worn out by and frustrated with the U.S.A. … a lot to think about and digest there. Time is moving way too fast. Musically, I still listen to and love the same mixtapes my friends and I made in HIGH SCHOOL! But also, I am always uplifted and inspired – and kind of amazed, too — when I discover a new musician, band or album that I have never even heard of before; the fact that this experience CAN and does still happen is so important to me as a music maker. I have my husband's lifelong deep-diving passion for super rare 1960s and 1970s 45s partially to thank for that! We listen to a ton of music that cannot be found on Spotify.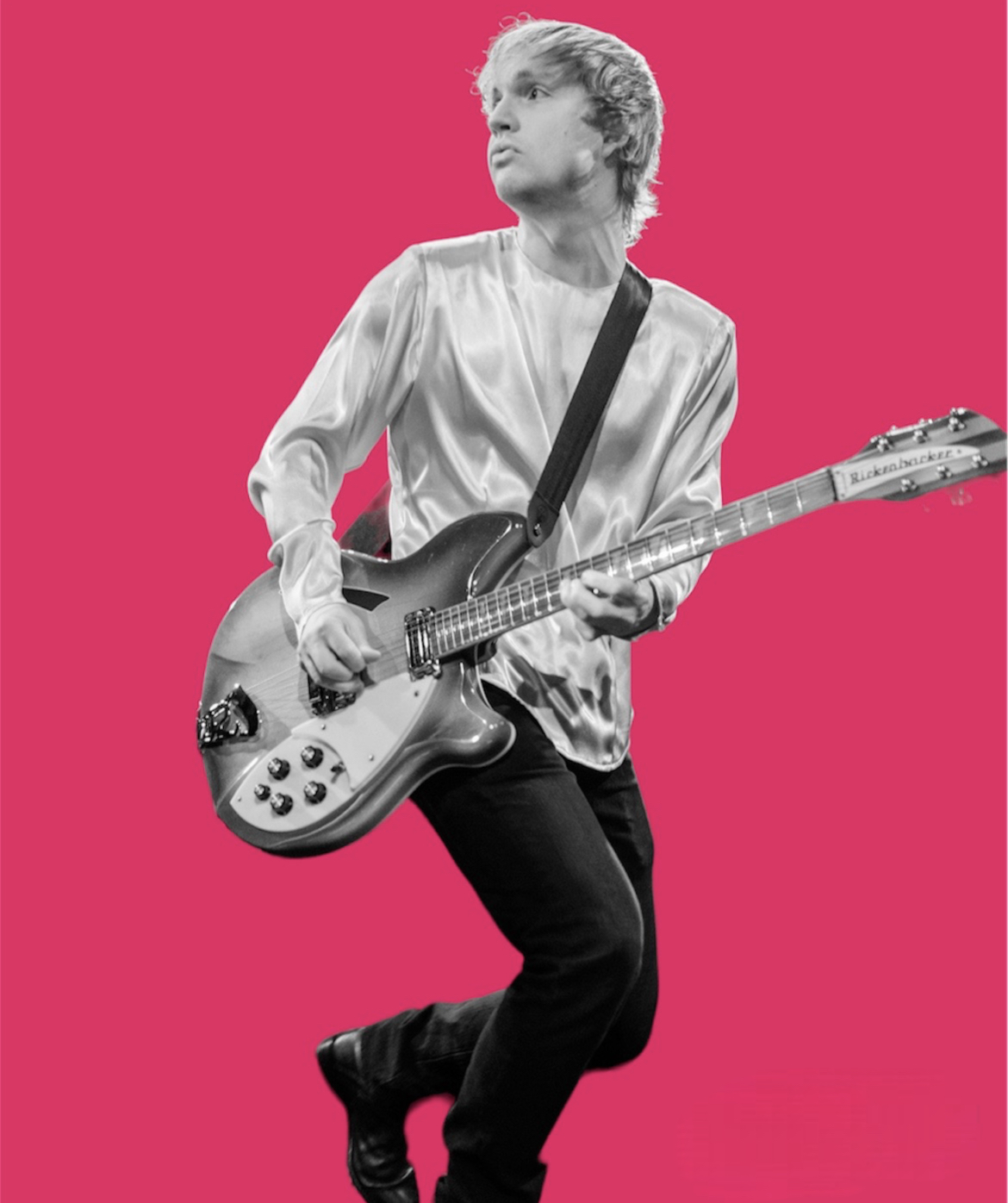 "Our daily life rituals are infused with playing and listening to music together"
You mentioned that together with your husband you're both vinyl collectors, would love it if you could share some of the most interesting records from the collection. 
Our daily life rituals are infused with playing and listening to music together and discovering lost and forgotten sounds wherever they may pop up (reissues; online; streaming; record stores and thrift shops; garage sales; eBay, Discogs; recommendations and trades through friends). We try to discover at least one mind-blowing track that is new to us every day! Greg loves regional stuff and is also more into heavy stuff like 1970s hard rock. Greg does a lot of trading and buying with friends who are into the same stuff. He also loves finding cheap 45s and not making record collecting into something precious. It has been frustrating to see how the Internet can negatively drive up prices and make some exceptional obscure music inaccessible (ditto for vintage equipment!). We also listen to lots of free jazz, and dub, digi and dancehall. We especially love Channel One 10-inches!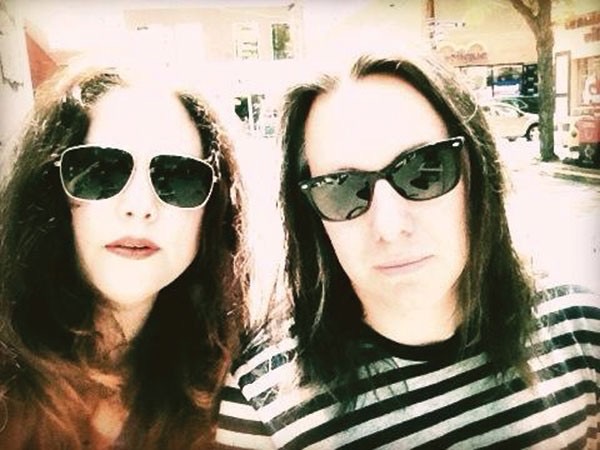 It's a never-ending, always multiplying list, but here are some greats we compiled together of some of the 45s and LPs we absolutely love, plus some recent discoveries!
The Mystic Zephyrs (sibling band), 'Maybe'; Michelangelo, 'One Voice Many'; early Paul Hibbets & Friends 45s; Lollipop Shoppe, 'Just Colour' (Greg owns several copies and attended the same high school as Fred Cole in Las Vegas!); The Golden Dawn, 'Power Plant' (we love it so much that we own it on LP, CD, cassette and have the poster!); Mayo Thompson, 'Corky's Debt to His Father'; all of the Yahowa 13 and The 13th Floor Elevators LPs; The Tony Williams Lifetime; Peter Pan & The Good Fairies, 'Kaleisdcosope'; 10cc's debut self-titled album; Blair Smith, 'Visions of Molly'; Bobb Trimble, 'Iron Curtain Innocence'; Bill Wendry & the Boss Tweeds, 'A Wristwatch Band'; The Subterranean Monastery, 'Realistic Patterns'; MC Squared, 'I Know You'; Regis Mull, 'I Saw Your Face' (Pittsburgh guy); Janey and Dennis, 'Another Day'; The Mass; 'Raining Sorrow'; Elyse Weinberg, 'Meet me at the Station'; Kaleidoscope, 'Tangerine Dream'; Fairchilds,"Thinking About Me;" David Werner, "Cold Shivers;" Gary Knight, "How Warm You Are;" Weird Harold, "Just Yesterday;" The Music Machine, "Bottom of the Soul;" Stan Hubbs, "Let's Go On Back to Camp;" The Natural Gas, 'Sunnydays'; Magic Mushrooms, 'Let the Rain Be Me'; Cranberry Mustache, 'Far From Home'; Pittsburgh legends like The Fantastic Dee-Jays and The Swamp Rats; Rick Hayward, 'Seeing Through'; Janey & Dennis, 'Another Day'; The Mass, 'Raining Sorrow'; St. George & Tana, 'Big Daddy's Blues'; Marilyn Mattson, 'He Means So Much to Me'; Tony, Caro & John, 'There Are No Greater Heroes'; Solid Space, 'Space Museum' …
Here's a mix I recently made for more music I love!
Are you planning to play some gigs in support of the album release?
Yes! I love performing and am rebuilding the live band after pandemic interruptions. A core group of musicians perform live as TGD, something of a slightly rotating band of merry pranksters, including most featured on the album. Translating recorded music to the live experience is often on my mind. I think about how to communicate sounds to listeners in a way that fully realizes how I want the song or album to exist. I've come to embrace loosening up the relationship between recorded material and live shows. I truly love performing, but am also at peace with the fact that a few songs might never be performed live. On October 7, we are hosting a listening party for the new LP at The Government Center – one of my favorite places in Pittsburgh, which is not only a fantastic record store, but an expanded space that houses a coffee shop, concerts and a bar.
In previous interviews we touched other bands you were part of, but I think it would be fascinating to hear again where you grew up and how you first got interested in music, joining first bands et cetera.
As a kid, I took piano lessons with a neighbor and dabbled in guitar lessons at Lawrence Music in Pittsburgh, where I got my glistening Sea Foam Green Stratocaster (later stolen from a club; please let us be reunited one day!) — and in Amherst, Massachusetts, when I attended Mount Holyoke College. But really, I learned to play instruments in a self-taught, hands-on way, like the musicians I admire most, by diving in and starting a band. For me that was in Brooklyn, playing guitar in Saturnine. To be continued below!
Tell us how did The Ladybug Transistor come about?
After meeting Gary at Threadwaxing Space in SoHo, where we performed together and also seeing his band then called Sunhead, I introduced him to my brother Jeff. I soon joined Ladybug too, quickly learning to play bass for our tour with Sportsguitar in Switzerland, which flipped a switch in my psyche making me fall in love with playing music and touring. After living on East 7th Street in the East Village, I moved back to Brooklyn (I had previously lived in Park Slope). With Ladybug it was amazing to perform at festivals in the U.S., Sweden, Norway, U.K. and Canada, tour extensively with Of Montreal and play with many bands we've had a close-knit camaraderie with. One remarkable opportunity was collaborating with Soft Machine co-founder Kevin Ayers, when we recorded a cover of his song, 'Puis-Je?' for the 'Pop Romantique: French Pop Classics compilation (Emperor Norton),' and he added the vocals remotely. One of my favorite live experiences was being invited by Belle & Sebastian to perform at The Bowlie Weekender in England, which became the inspiration for All Tomorrow's Parties. Personally, some of my favorite musicians we played with include: Mayo Thompson, Neutral Milk Hotel, Silver Apples, Belle & Sebastian, Broadcast, Bedhead, The Olivia Tremor Control, Of Montreal, The Aislers Set, Luna, The Lucksmiths, Ghost, St. Etienne, and more.
The band released a series of fantastic albums, including 'Marlborough Farms,' 'Beverley Atonale,' 'Albemarle Sound' … It might be a bit of an effort, but I would love it if you could speak about each of the albums you released. (A few sentences for each would be much appreciated).
I suppose I do think of 'The Albemarle Sound' as the quintessential Ladybug Transistor album. During a highly productive time, we lived in a spacious Victorian house in Flatbush, Brooklyn, very Partridge Family, Fleetwood Mac-style, which is home to Marlborough Farms studio run by Gary Olson, named for the street the house is on. We recorded, mixed and produced the early albums at Marlborough Farms, everything analog. That era was incredibly empowering and prolific, with many bands starting out performing at Brownies in the East Village (I also lived around the corner from that club for a few years). We regularly played at venues like The Knitting Factory, Bowery Ballroom, Mercury Lounge and Maxwell's (RIP many iconic music venues). When 'Beverley Atonale' was finished (my brother and I joined after Gary released 'Marlborough Farms'), we mailed a cassette copy to one place, our favorite label, which is how Ladybug ended up on Merge Records.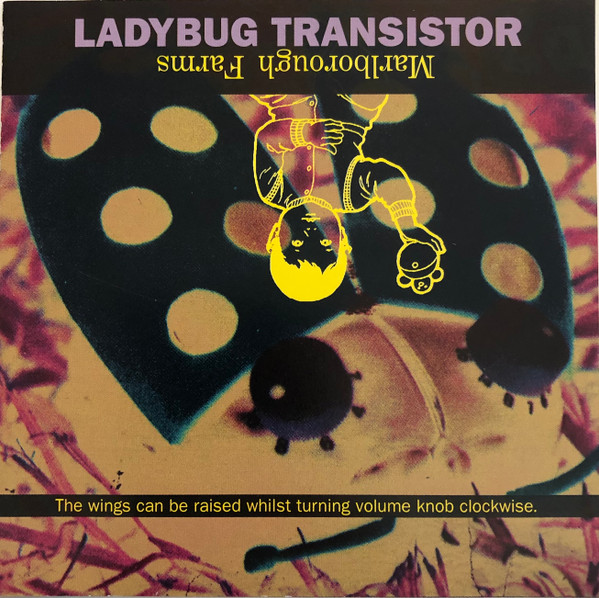 The house and neighborhood provided important inspiration and context for shaping 'The Albemarle Sound' and 'Argyle Heir,' which contain songs written by four of us: Gary Olson, Jeff Baron, Sasha Bell and me. 'The Albemarle Sound' was recorded on an Otari 1-inch 16 track machine.We loved using the spring reverb called The Great British Spring, so much so that the album features a song named after it. Of the 12 songs, one is a cover, 'Like A Summer Rain,' by Dean Torrence, from his phenomenal 1966 solo album, 'Save For A Rainy Day,' which we performed live this summer in Norway.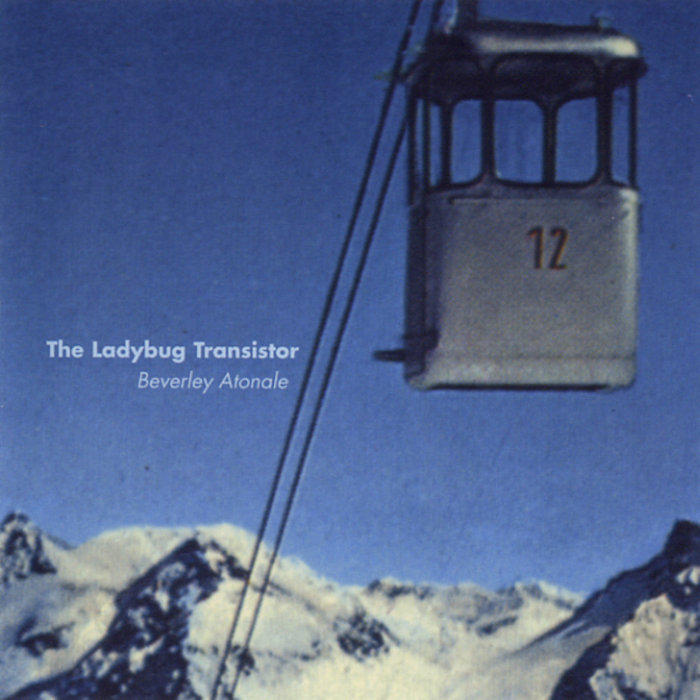 Located near Prospect Park, the house is steps away from sprawling mansions in an area that was once the estate of Luther Voorhies and the Dutch Reformed Church until 1898. You might not even believe you were in Brooklyn. The architecture is inspirational, spanning eclectic genres such as Victorian, Swiss chalet, Japanese pagoda, Tudor and Queen Anne. Street names found their way into those first four album titles. Relics from that neighborhood such as iron signposts and brick and concrete gate posts and nearby Prospect Park and Coney Island, provided evocative locales, such as the Vale of Cashmere, featured on 'The Albemarle Sound' and in the LP art.
That time was very influential, living a super-communal existence in a house with a yard, porch, grape arbor, tree-lined streets—all in the middle of a city housing 9 million people. Our friends' bands were always passing through on tour, sleeping on our floors and playing shows or touring with us, including Of Montreal, The Lucksmiths, Neutral Milk Hotel, The Aislers Set, The Clean, et cetera. Making those records was integrated into our communal lifestyle, and we got to assist with recording and mixing those albums. Sometimes it was all hands needed on deck pre-automation style. We would float down into the studio to assist, provide feedback or work on new parts in an organic way that was part of life in the house, rather than booking structured time in a studio that was far removed from the rituals of daily life.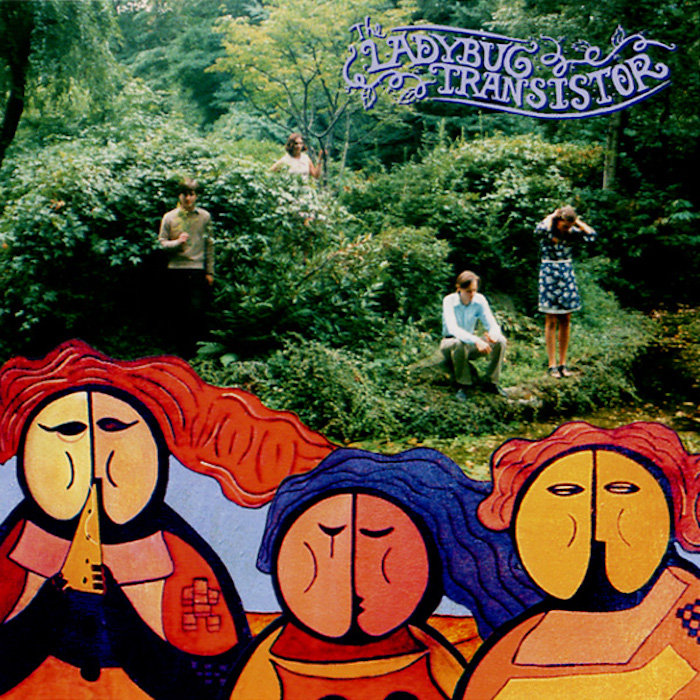 For 'Argyle Heir,' the studio was equipped with a Sony/MCI JH-24 2 24 track machine. Other equipment that was central to the sound of those albums included a giant plate reverb unit, located upstairs behind a church pew, a 32 channel Soundcraft Ghost console, vintage Farfisa, and an Ampeg Gemini amp—with awesome reverb, tones and optical tremolo. Vocals were recorded using a Neumann U87 and sometimes a Sennheiser 414.The instruments and recording equipment seemed to have stories that were woven into the fabric of the house or its prior inhabitants. A warm circular piano room on the first floor, surrounded by hardwood floors, beams and shelves, is where we would make demos on a Fostex four-track, have low-key rehearsals, record piano parts, and host singalongs during the epic Marlborough Farms Christmas parties (one ended up on a Kindercore Records compilation).We worked with our friend Joe McGinty on string arrangements, and had a fantastic cast of characters popping into the studio playing violin, cello, oboe, clarinet and saxophone. Many arrangements were orchestrated to reflect the band's core lineup at the time which included trumpet (Gary), flute (Sasha) and violin (Julia). Occasionally we recorded off-site, such as Mellotron at the Pigeon Club in Hoboken, NJ, and harpsichord at Carroll Music, which was a Manhattan rehearsal studio for Broadway shows. Gary is a gifted engineer who creates a warm space of clarity and resonance within any material he records.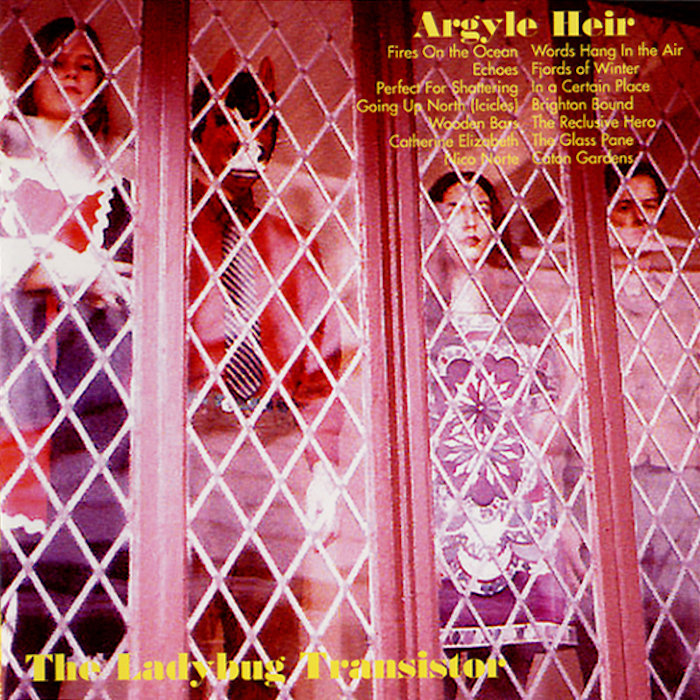 A milestone for Ladybug came in 2019 was when 'The Albemarle Sound' was reissued via the Norwegian label, Cara Records. Pressed beautifully at Norway's Coastal Town Records, the 20th-anniversary edition features a gatefold packaging with a scrapbook insert of archival photos. In Summer 2019, we were invited to perform the album at Norway's Egersund Festival and at a pop-up record shop. We followed that up with a concert in Brooklyn with Mates of State. In July 2023, we returned to the sublime southwestern coast of Norway, to perform at the Egersund Visefestival along with Teenage Fanclub, Elf Power, The Minus 5, The No Ones, High Water Marks, Euros Childs, Honey Radar and more. It was also the international premiere of the new Elephant 6 documentary. It was a total whirlwind of activity, and we tried to sneak in crisp lake swims, while not sleeping much during the midnight sun. We can't wait for our mini-tour in November.
But your first band was Saturnine or were you in any other bands as well?
In Pittsburgh, I played organ and percussion with The New Alcindors, and recorded an album at Nashville's legendary Castle Studios. We are revisiting some unreleased recordings, so I hope they will be shared with new listeners soon!
My heart has always pined for a Girls in the Garage group concept; while living in NYC, Frock was a (very) short-lived group that included Sasha Bell (The Ladybug Transistor, The Essex Green) Annie Hayden (Spent), me and other friends. We played a show at Marlborough Farms and on the rooftop of contemporary artist Ryan McGinness' loft in Chinatown.
After a period focusing on my creative endeavors beyond music — working as Education Director at the Mattress Factory, co-organizing Handmade Arcade, and publishing a photography book, Pittsburgh Signs Project: 250 Signs of Western Pennsylvania — I returned to music in a serendipitous way, when I met Shawn Reed who ran Night-People Records. I was working on demos and the concept for The Garment District and that led to my cassette, 'Melody Elder,' named for my favorite childhood babysitter, and then my LP, 'If You Take Your Magic Slow'. The Garment District made our live debut at the VIA Music & New Media Festival (RIP my favorite Pittsburgh event!) opening for Julia Holter.
I have also played a show in a Seeds cover band in conjunction with a screening of Neil Norman's 2014 Seeds documentary, "Pushin' Too Hard," at The Hollywood Theater in Pittsburgh.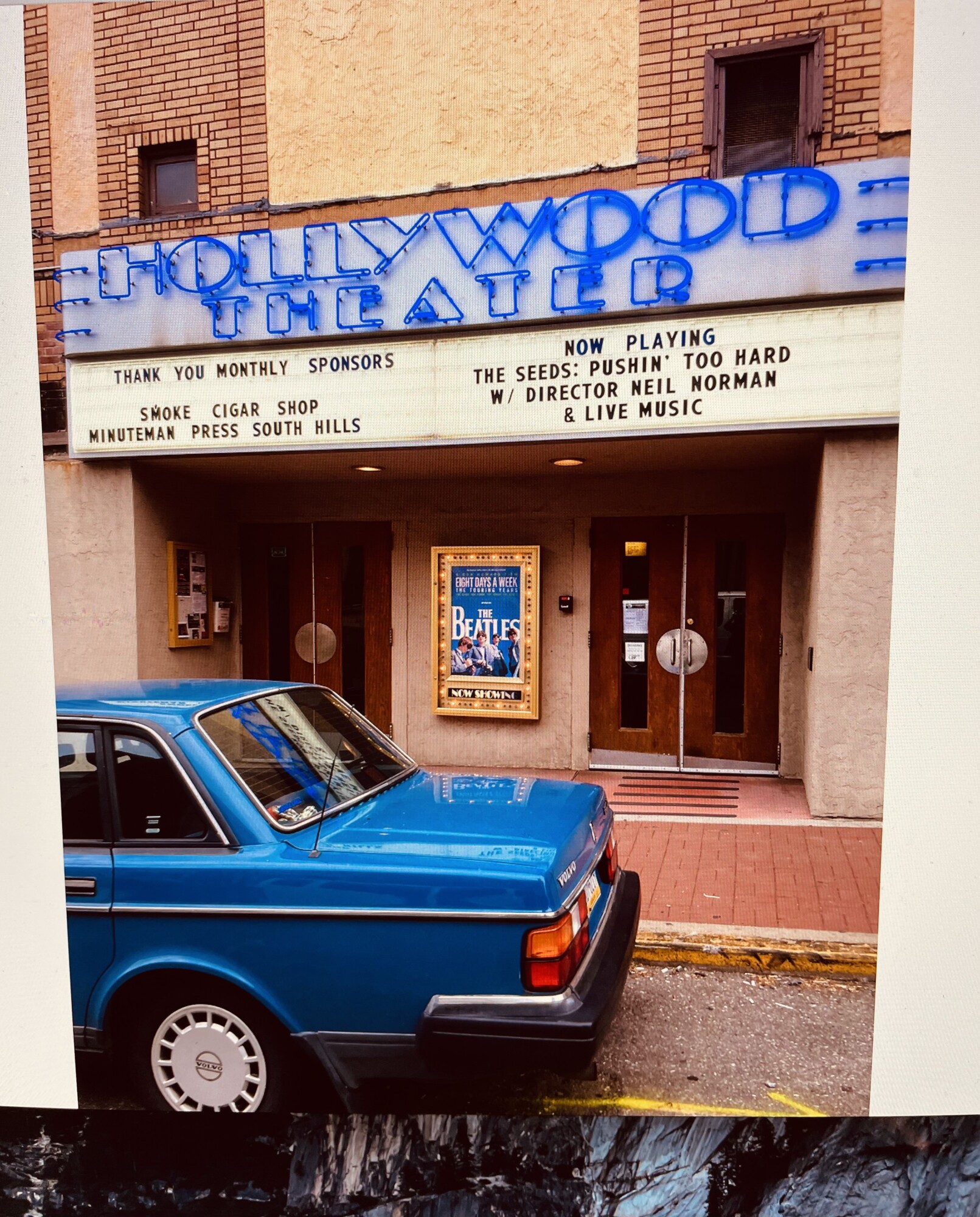 What was Saturnine about? The band released several albums as well.
Jangly melodic rock with influences from bands such as The Byrds. We released several albums on vinyl and CD on Dirt Records (run by Angela who released the first amazing Galaxie 500 album, Today, on Aurora Records), and got to record with Adam Lasus and Kurt Ralske and did some regular U.S. touring.
How did you first get to know Sonic Boom and what was it like to work with him?
It was an honor to work with one of my musical heroes when Sonic Boom remixed my song, 'Nature-Nurture,' for a 7-inch on the French label, La Station Radar. Those early Spacemen 3 and Spectrum albums are forever sonic touchstones for me. I had met Sonic Boom a few times, after seeing him perform in NYC and Pittsburgh, including at The Andy Warhol Museum.He worked on the remix in his New Atlantis Studios in Rugby, England, and encouraged feedback during the process.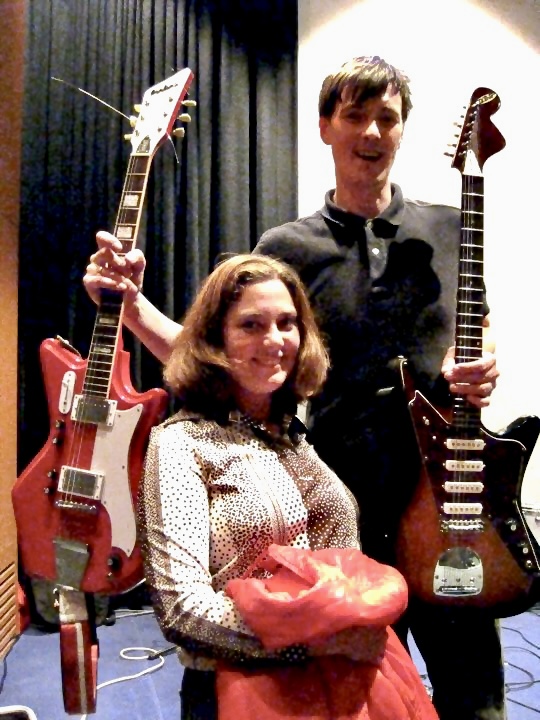 When the remix was just about finished, we were discussing the final few measures and he suggested that I record a new part to replace what I had played on the original, and to consider altering the style of the closing melody. I loved the process of recording a new keyboard melody quite spontaneously late one night in my house in a different time zone from him, and having it sit naturally within the remix he did. I love that his approach was never to overdo or clutter things, rather he almost stripped away some of the composition, yet was able to make it sound more expansive – almost added to the physical presence of the song — while keeping its authentic core and clarifying its musicality.
What about Jowe Head of Swell Maps and Television Personalities?
Sometimes spontaneous collaborative recordings would occur involving people who happened to be staying with us at our house in Brooklyn. One such incredible experience occurred when I stuck indoors during a massive NYC blizzard. Jowe Head, of the legendary Television Personalities and Swell Maps, two of my favorite bands, who is also a visual artist and writer, was staying with us. Joined by Ed Powers (original Ladybug drummer), the three of us recorded a few songs, as the snow kept falling shut down all of NYC, that ended up on a CD compilation years later (look for those lost recordings to resurface soon via a new Jowe project!). My song 'Bird or Bat' from 'Melody Elder' features Jowe on bass. I also can't wait to see the new "Rip It Up And Start Again" documentary.
As a songwriter, what makes a good song in your opinion and what's your process like for writing new songs and lyrics?
I'm very interested in writing music that explores or seeks out a sonic intersection where orchestrated produced pop songs, folk psychedelia and the vibe, feel and openness of more ambient, freeform and experimental music can coexist. My songwriting is also focused on relationships between sound, instrumentation, melodies, and texture, as made by a wide variety of instruments. When the music, the sounds, the meaning and the feel are all inseparable and can become a part of the listener internally. To me, the voice and the lyrics are together just one more instrument in that equation. My way of writing is very naturally melody-based. The process is personal and intuitive. What the song, composition and arrangement call for is what dictates how I proceed from demo to recording. Some aspects of writing and recording music are highly personal, and can almost seem like alchemy; you can't always translate the process to a verbal language or a linear narrative. I love that music exists in a particular point in time, with a beginning and an end, it's fleeting and fluid yet always with us. It's like capturing moments in time via sound. We can't see it but it takes up space; it can shift us to another place or time, to our past memories, or can be a place to seek empowerment, joy or escapism. For me, the recording studio is a set of tools to help communicate the artist's authentic voice and achieve the expression of the song, composition or album. That act of documenting sound and the history of recorded music fascinates me as an art form in and of itself.
With The Garment District you can't ignore the influences coming from the counterculture of the 60s. How much influenced are you by those special few years that offered so much new in music and art?
Growing up, our house was filled with LPs, literally some of our first toys. My early memories include gazing at fantastical album covers, such as The Beach Boys' 'Pet Sounds,' Jefferson Airline's 'Surrealistic Pillow,' Donovan's 'A Gift from a Flower to a Garden,' Cream's 'Disraeli Gears' and many others. My mom was a high school English teacher and taught a course called "Poetry and Rock Lyrics." I loved helping her write out song lyrics on index cards to decorate her classroom. My brother and I used to record our own imaginary radio shows on cassettes. We did not grow up with religion, so I always joke that Leonard Cohen—Bob Dylan—Neil Young was the holy trinity in our house. My parents have 'Sad Eyed Lady of the Lowlands' from 'Blonde on Blonde' written out in calligraphy framed in their house, so that helps to paint a picture. We had some mind-blowing framed concert posters by legendary Fillmore West artist Bonnie MacLean, who was married to Bill Graham, including a Pink Floyd poster hanging on our wall that as a child, I found to be hypnotic and somewhat menacing. My mom grew up in suburban Philadelphia with Bonnie's sister Valerie and Fillmore posters and postcards would arrive to decorate their dorm room at Penn State University. The seeds were planted for the kind of music I made during childhood watching shows like "H.R. Pufnstuf" and "The Electric Company" and singing along to "Free To Be … You And Me" and "Puff, the Magic Dragon" with our parents. They started taking us to concerts at a young age, with my brother's first concert being The Beach Boys and mine Peter, Paul & Mary, both at The Stanley Theatre in Downtown Pittsburgh. As a teen, I tried to attend as many fantastic concerts as I could, from The Cure, REM, The Smiths and New Order, to The Three O'Clock, Neil Young, Leonard Cohen, The Kinks, The Grateful Dead, and so many others and seeing live music during the pre-digital era was powerful. My brother's high school band even opened for Nirvana (what is now a legendary concert in Pittsburgh) — before anyone knew who they were — at a historic Masonic Temple turned into an all-ages DIY club called The Sonic Temple.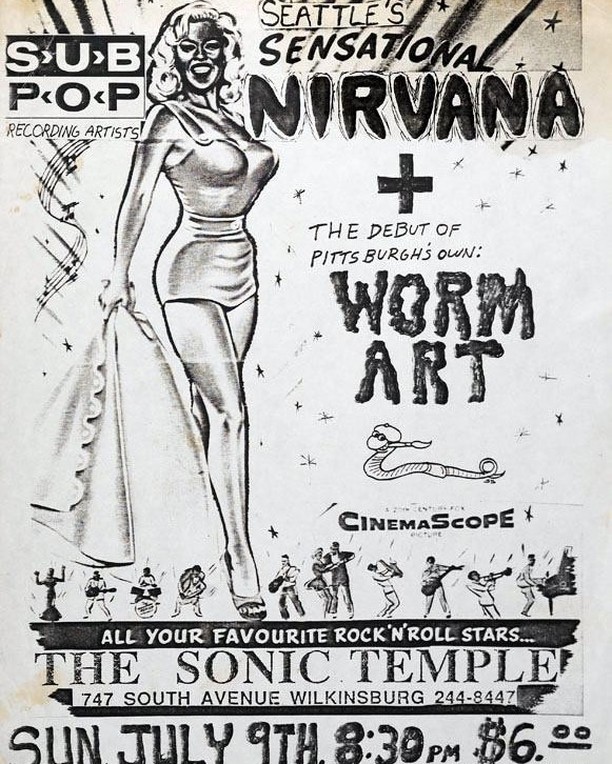 I am deeply inspired by many creative mediums: design, photography, material culture, vintage ephemera and textiles; especially from the 1960s-1970s. On any day, I am uplifted by a massive range of music I am listening to: Favorites span 1950s-1970s psychedelia, folk, pop, garage, freakbeat; 1950s—1970s rocksteady, ska and dub; early electronic music; free jazz; 1980s NYC hip hop; 1970s-1980s pop; new wave and post-punk from the U.K. Scotland, New Zealand and Australia; and film soundtracks and television theme shows … a list that hath no end in sight! My husband has an astounding vinyl collection, and we share a ton of musical interests and often have turntables going on both floors, with records everywhere.
Film is extremely influential, especially 1970s British folk and Italian giallo horror. I am also drawn to instrumental music because it allows listeners to access visceral worlds through non-verbal communication. A grounding and guiding inspiration for me comes from nature, swimming, and observing the world around me through photography.
I was inspired to come up with The Garment District name to reflect my love for vintage textiles and fashion, sewing and crafting, as well as my respect for the women, countless anonymous laborers who have toiled in dangerous conditions in urban centers around the globe. On a more literal level, when I lived in NYC, I loved losing track of time shopping for vintage trimmings not only in the fading Garment District but on lower Canal Street, in Chinatown and in Brooklyn warehouses.
There is just something in your music that makes it make sounds unique, but familiar… contradiction, but it truly sounds like that to my ears. How would you describe your sound?
I love that description; thank you so much, Klemen! We humans often forget or try to deny – or do not tap into — our inherent contradictions. Hopefully it is music that can take listeners to a new place. I strive to write music that explores or seeks out a sonic intersection where orchestrated produced pop songs, folk psychedelia and the vibe, feel and openness of more ambient, freeform and experimental music can coexist. However, I prefer to leave it to listeners to form their own impressions, wrap their own stories around the music, and articulate what they are perceiving. So here are some responses from two of the album's very first listeners from across the globe:
"All parts of the world. The Garment District combines psyche, garage, heavy breaks, organ freakouts, mystical Allegheny-specific lyrics, Velvets-esque jams, mysterious song titles. An impossible amount of the ingredients that make music compelling. Jangle. Bounce. Atmosphere. It's all there. Fans of The Ladybug Transistor, Spaceman 3 or ESG will no doubt appreciate this project, but there are so many other points of reference here sonically."
"It has a fantastic dynamic power … The differing vignettes or scenes each have their own flavor from lollipop cherry to nuclear meltdown. Your music becomes the soundtrack of my mind while I am driving. And then whatever I am experiencing while I am driving becomes like a movie I am watching."
Are you involved in any other bands or do you have any active side-projects going on at this point?
Just two bands, but other music-related creative endeavors. I have contributed music and photography to ESOPUS Magazine, participated in artist Doug Aitken's Station-to-Station project, and created audio and photographic work for exhibitions at SPACE Gallery curated by designer Brett Yasko. The wildly gifted Pittsburgh musician, DJ and producer, Buscrates remixed my song, 'Bird Or Bat,' and we hope to work together again! [More here and here]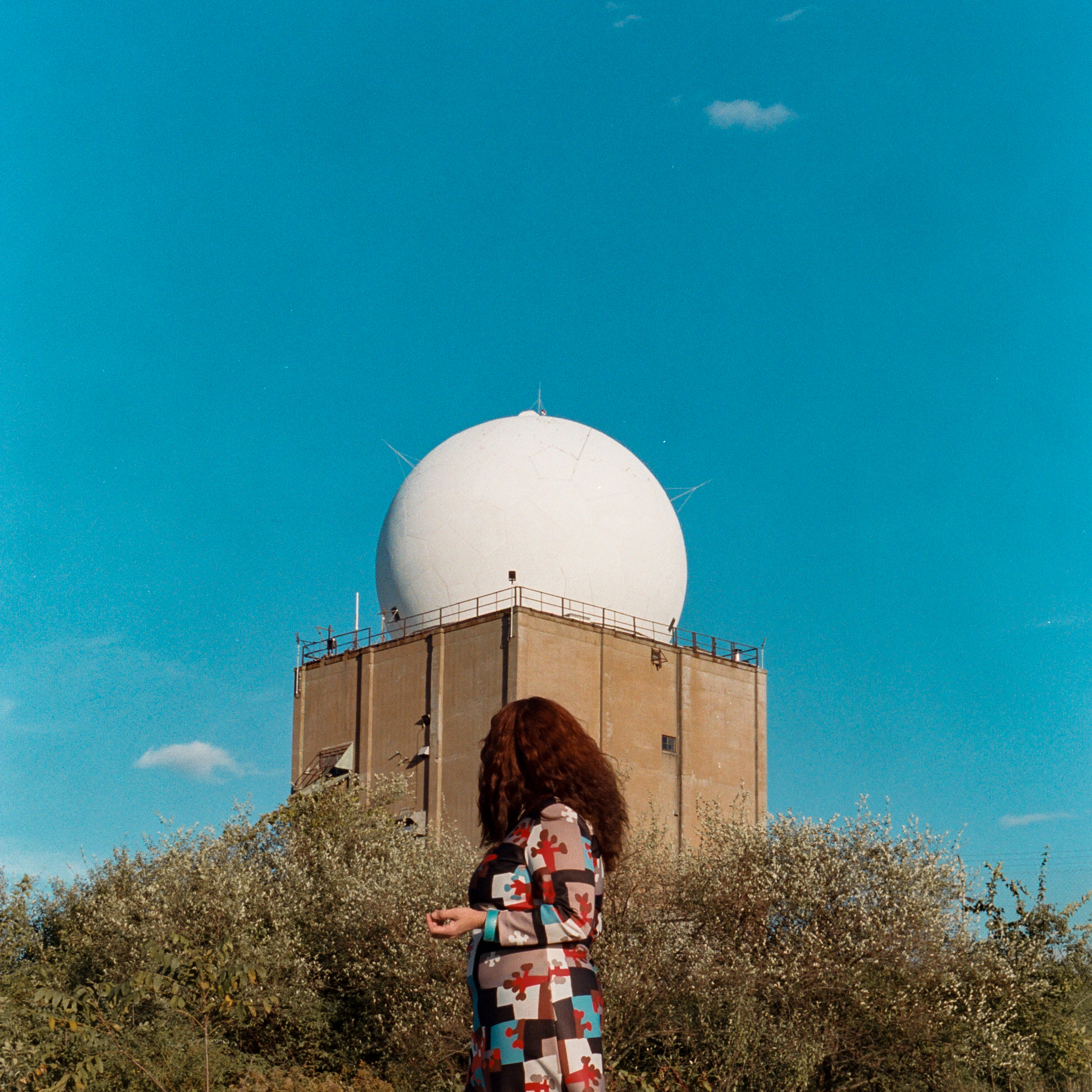 I am thrilled to have worked with artist Nicole Czapinski on the new video for 'Left on Coast'. We filmed at a former Nike Missile Site that for years has captivated me in the distance from the second floor of our home, where I often photograph the structure during different weather conditions, seasons and times of day. The 1929 house where we live sits within one of the highest points in Allegheny County, providing a rare sweeping and unobstructed horizon view. When I first looked at the house, I noticed what appeared to be an observatory, a distant white dome surrounded by forest. Researching this compelling place that kept beckoning led to the discovery that it is a former Nike Missile Site now used by the Federal Aviation Administration for long-range Air Traffic Control radar. The site's history, role and structural forms fascinated me and I daydreamed about filming a music video there. The radar tower was part of a military installation known as the Nike Missile Master Direction Center, and our friend's uncle used to work there. Our goal was to create a video blending analog and digital technologies, which could also reflect the process of writing and recording the song. We fed off of each other's energy in a generative way and shared a deep appreciation for handmade, do-it-yourself, and old-school technologies and ways of making. Pittsburgh's rich heritage in experimental film also inspires me (see Stan Brakhage: The Pittsburgh Documents), plus the deep legacy of George Romero. The city is a visceral place that inspires observation and image making.
In May, Greg and I had the once-in-a-lifetime invitation to DJ at the opening of "The Velvet Underground & Nico: Scepter Studio Sessions" exhibition at The Andy Warhol Museum, creating a set based on 'The Velvet Underground & Nico' album. I even displayed my handmade tape case I made for the album in high school. At a Community Block Party presented by the Society to Preserve the Millvale Murals of Maxo Vanka, I played 78s from my grandparents' collection of tamburitza music. On September 8 & 10, I participated in a Q&A with Derek Almstead (ex-Of Montreal) at the Pittsburgh premiere of the new "Elephant 6 Recording Co." documentary, to which I contributed some archival tour footage. I hope to participate in similar cultural events in the future.
What are some future plans?
On October 7, we are hosting a listening party for the new LP at The Government Center – one of my favorite places in Pittsburgh, which is not only a fantastic record store, but an expanded space that houses a coffee shop, concerts and a bar.
Our cover of 'Following Me,' by The Human Expression will be accompanied by a video made by Asheville, North Carolina-based artist Peter Speer, to premiere later this month. Plans are in the works for a new music video in collaboration with artist Sandy Loaf and Michi Tapes, who creates collage mixtapes, VHS/8mm videos, and does live projection manipulation.
I already have some new material started and hope to be back in the studio soon! I look forward to performing more and celebrating the new LP release. I hope to have artist Nicole Czapinksi project live visuals, responding in real time to the music using similar techniques we experimented with in the video.
I will be on tour with The Ladybug Transistor in November, including dates in Brooklyn on November 8 and at The Andy Warhol Museum on November 9. [See more here]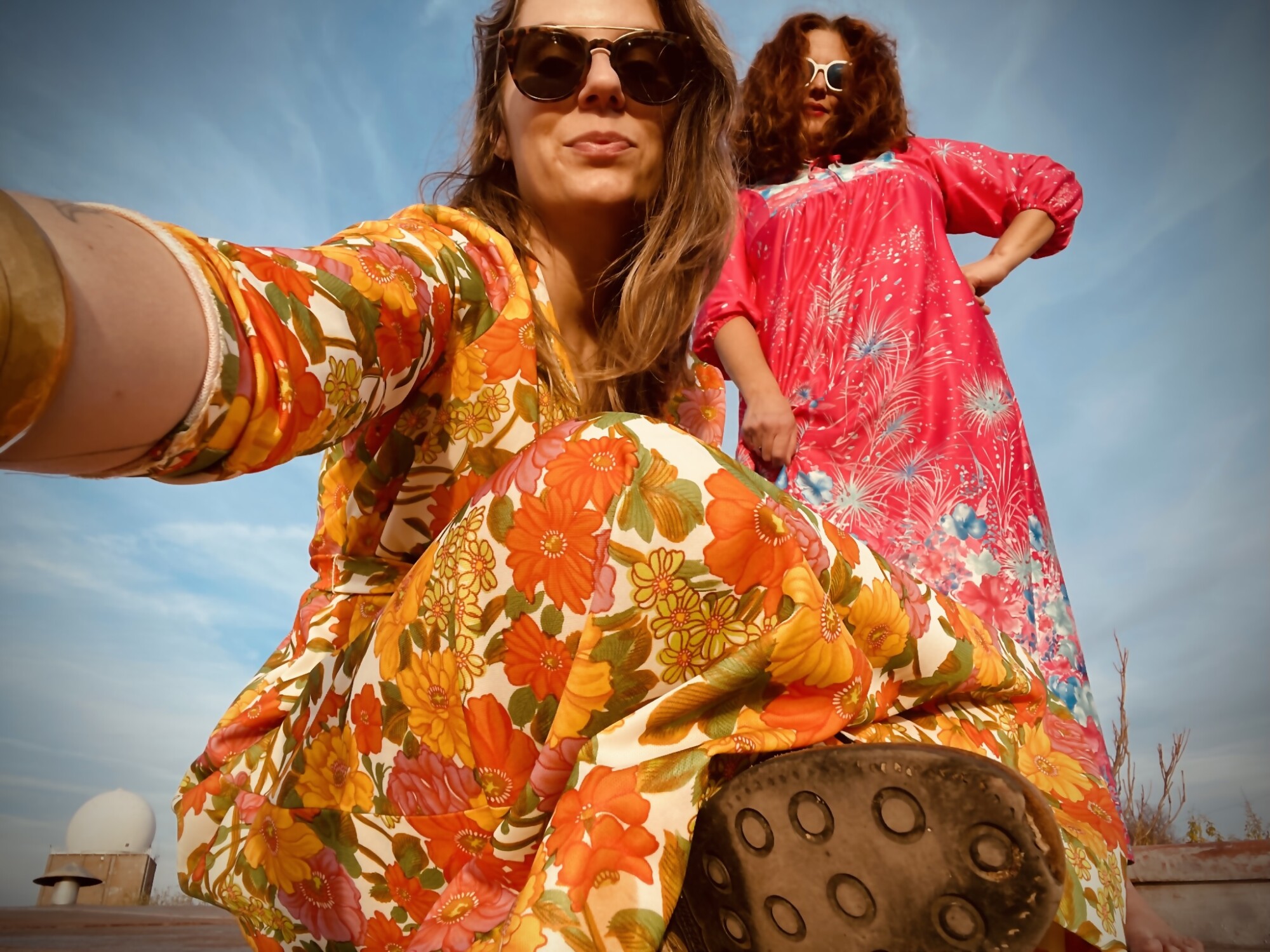 Have you found something new lately you would like to recommend to our readers?
See above for loads of music that came before my time, so here are just a few of the new, newer and newish musicians I listen to often and admire: Raymond Listen ('Licorice Root Orchestra'); Zak Olsen (ORB, Traffik Island, Frowning Clowns); Surface to Air Missive; Broadcast & The Focus Group; Locate S,1; Samantha Glass; Jacco Gardner; Heather Trost; The Orange Alabaster Mushroom; Gorky's Zygotic Mynci; Sam Mehran; Jackie McDowell; Large Plants; Gloria; Belbury Poly; Colored Lights; Cut Worms; Spencer Clark; Mike Donovan; Beachwood Sparks; The Murlocs; Liam Hayes; everything on Sahel Sounds …
Thank you. Last word is yours.
THANK YOU Klemen, and dearest readers of It's Psychedelic Baby! Magazine, for listening: I appreciate all of you immensely!
Klemen Breznikar
---
Headline photo: Cousins Lucy Blehar and Jennifer Baron in The Garment District | Photo by Nicole Czapinski
The Garment District Official Website / Facebook / Instagram / SoundCloud / Bandcamp / YouTube
Happy Happy Birthday To Me Records Official Website / Facebook / Instagram / Twitter / YouTube
The Garment District | Interview | Jennifer Baron