Kraan | Interview | "I always wanted to create something new"
Kraan originally formed in Ulm back in the early 1970s and established as one of the strongest live acts in Europe.
---
Their unique and complex arrangement always pushed boundaries further. The band moved to Berlin in 1971 and a year later they released their debut album which among others contains the classics 'Kraan Arabia' and 'Sarah's Ritt durch den Schwarzwald' which meanwhile have advanced to be favorites among their audience. In the next years they produced many more records including 'Wintrup' and 'Andy Nogger' which was also published in the USA and Canada in 1975. After producing a live double album, becoming one of the highest sales figures of German groups in general, Kraan got a new band member. Ingo Bischof joined the group in 1976 and when Alto Pappert left the group shortly after, the dominating saxophone was replaced by Ingo's keyboards and Kraan gained back the former quality of jazzy improvisations.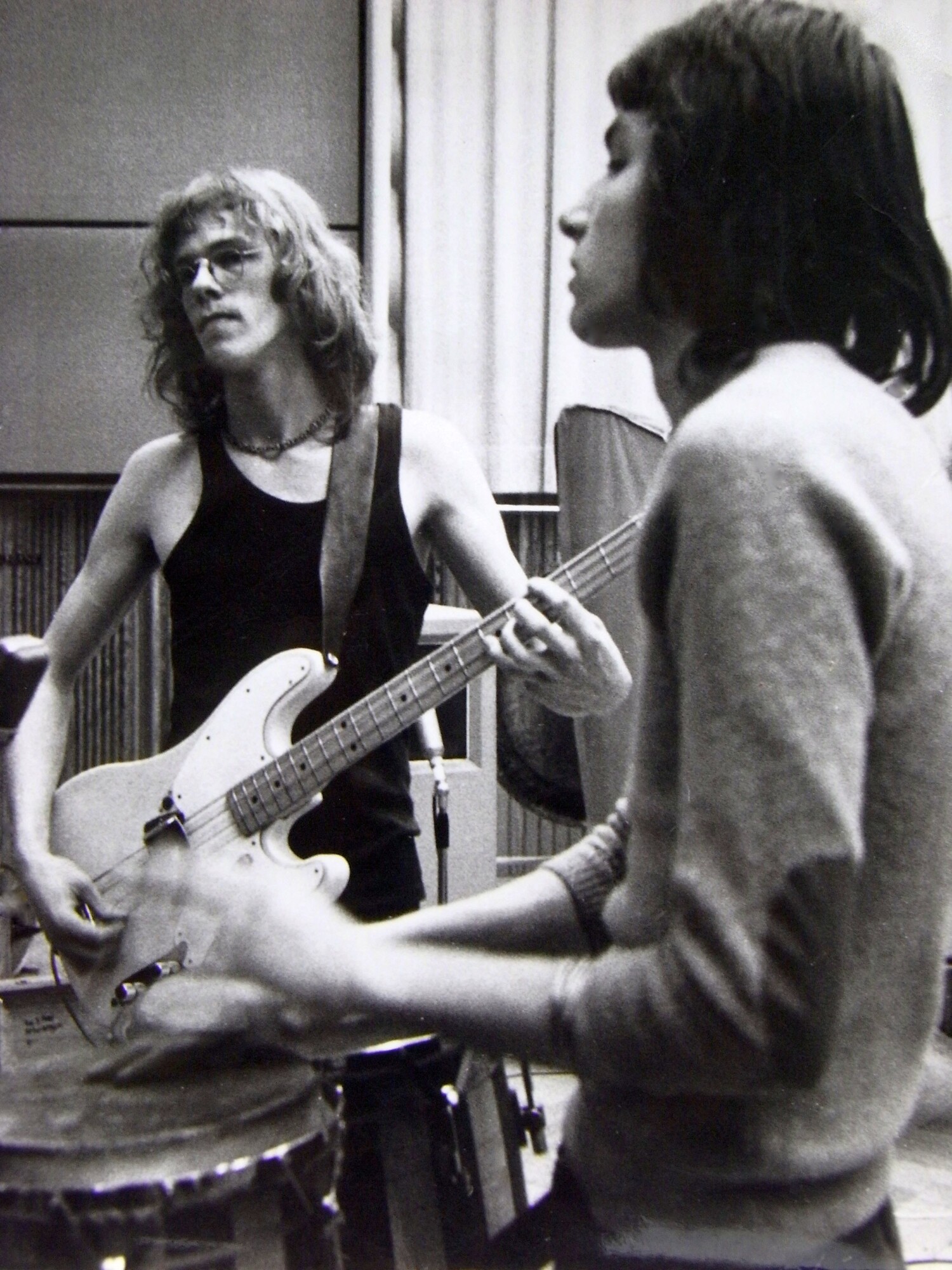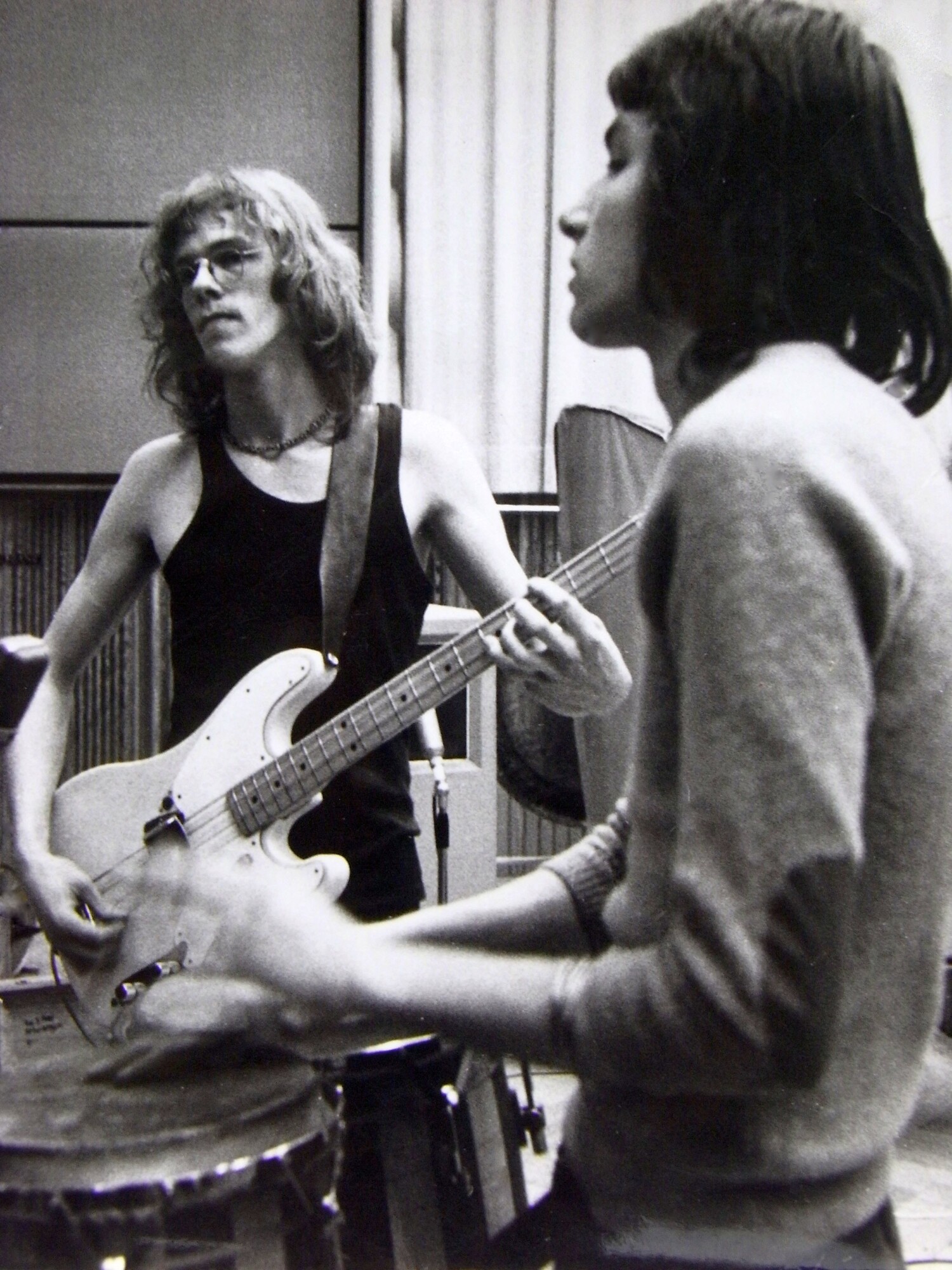 "I always wanted to create something new"
Do you remember if there was a certain moment in your childhood that sparked interest in music?
Hellmut Hattler: The musical influence in my home was more or less classical European music, only my older cousin taught me Elvis Presley and Little Richard songs when she accompanied me on the way to kindergarten. Ulm was situated in the American sector of Germany so we could listen to the AFN (American Forces Network) radio program, which aired all kind of popular US styles, so this musical mixture might have influenced me too – and possibly my aversion to playing the violin for almost five years until I was 13 years old.
What was it like for you to grow in Ulm? Was there a store you like to visit to buy new singles and records?
Ulm was (and still is) a good town with all useful facilities, cultural as well a economic – including some record stores in the 60s and 70s that were frequently visited by my friend and schoolmate Jan Fride Wolbrandt and myself to look for the latest trends in modern (and ethno) music.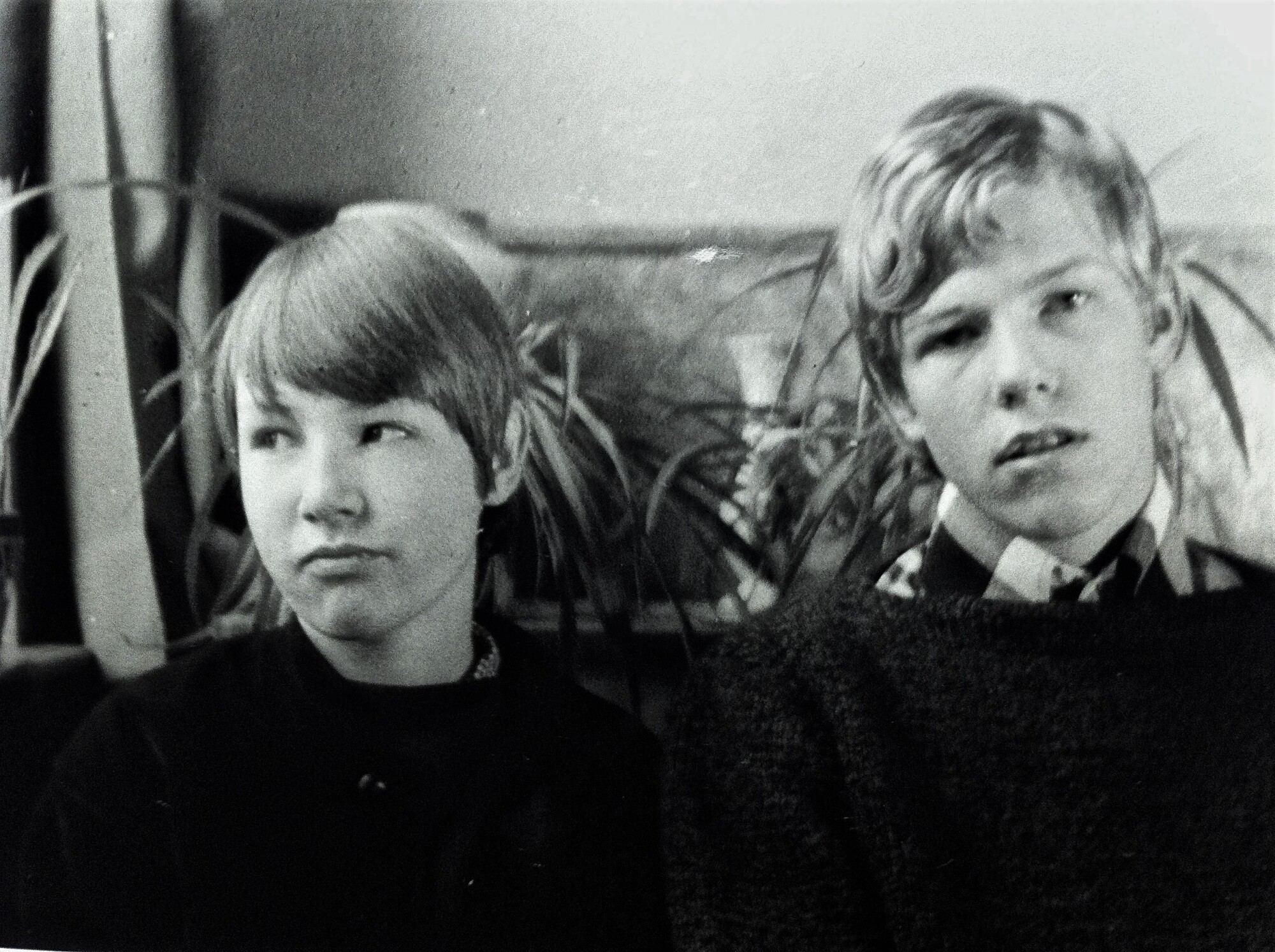 Looking back, how do you remember the post WWII Germany, its youth you were part of and all the ideas that began back then. How much of that do you think we have in today's Germany?
Ulm was heavily bombed during WWII so I remember lots of ruins/remains in Ulm when I went as a boy downtown with my mum. I still could see the devastating results of sick ideas of the former nazi-regime directly. Later, under the influence of free media and new music all younger people just wanted to get away from former ideologies and their so-called cultural standards. We were more than open to the influence of modern art and a new co-existence of European classical arts (literally and musically).
You had a classical background playing violin, do you think that influenced your guitar and bass playing, and if so, in what way? May I ask how your parents died in 1966, as you were quite a young man by then.
After the (natural) death of my parents in the first half of 1966 I tried to fill this sad vacuum with freedom to find out who I really was and changed from violin to guitar. Technically there are formal parallels on both instruments – but the musical content changed massively as I always wanted to create something new instead of reproducing existing pieces of music – and the guitar was the tool of choice trying to do so.
Germany was full of schlager music at the time, but some beat groups started playing around. I recently interviewed The Rickets, have you ever heard about them?
Sorry, not yet.
When did you join your first bands and what were you called? What kind of music did you play?
I took my first steps in beat music by changing school. My mates and I played at my home with acoustic guitars – and later, when it came to amplification, I was allowed to use the office of my parent's former engine works company on weekends. We were fooling around with beat, soul and jazzy styles.
Kraan was one of the early German fusion groups, but there were some other experimental bands at the time such as Xhol Caravan, Amon Düül II, Popol Vuh, Can, Embryo that began even earlier. Were you familiar with those guys at the time? How did the underground scene in Germany work? I guess from the start Munich, Berlin and other big cities and its freaks and hippies were connected to a certain degree?
Yes, as lots of festivals took place over the whole 70s we came to know a lot of those participating musicians. Closer friendships developed with members of Guru Guru and Karthago (whose keyboardist Ingo Bischof joined Kraan at the end of the 1970s).
"An electrified saxophone gave us a somewhat unique sound"
Would you like to elaborate on the formation of Kraan? Where did you originally meet Peter Wolbrandt? What about the rest? How did you get to know each other and what led to the decision to start the band?
My school friend Jan Fride Wolbrandt already played in a beat band at the age of twelve and one day he came along with his brother Peter for one of my home jams and from that time on we kept on playing together – to the day – and up from 1971 under the name of "Kraan". Our fourth member Johannes "Alto" Pappert was playing an electrified saxophone which gave us a somewhat unique sound.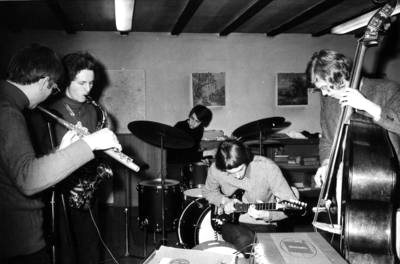 Was there a certain idea, concept or even a goal that you wanted to achieve with the band?
All we wanted was to be somehow original, which means not to copy, but mixing all musical experiences we had made so far.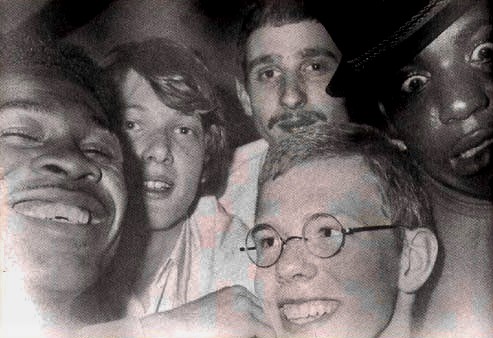 Tell us about the early influences. What inspired you the most when you started working on your debut album?
Generally the situation that surrounded us when we started off was still post WWII – and all of the creative people I came to know in those times were trying to get away from the past, so we all wanted to find our ways of expression, which means we were about to cut our cultural traditions while experimenting a lot. Of course everyone of them approached different results, depending on the personality of the individuals. But all in all I call this some kind of "cultural revolution" – things that didn't happen in other countries (at least during this time) – and this is what we tried to include on our first album.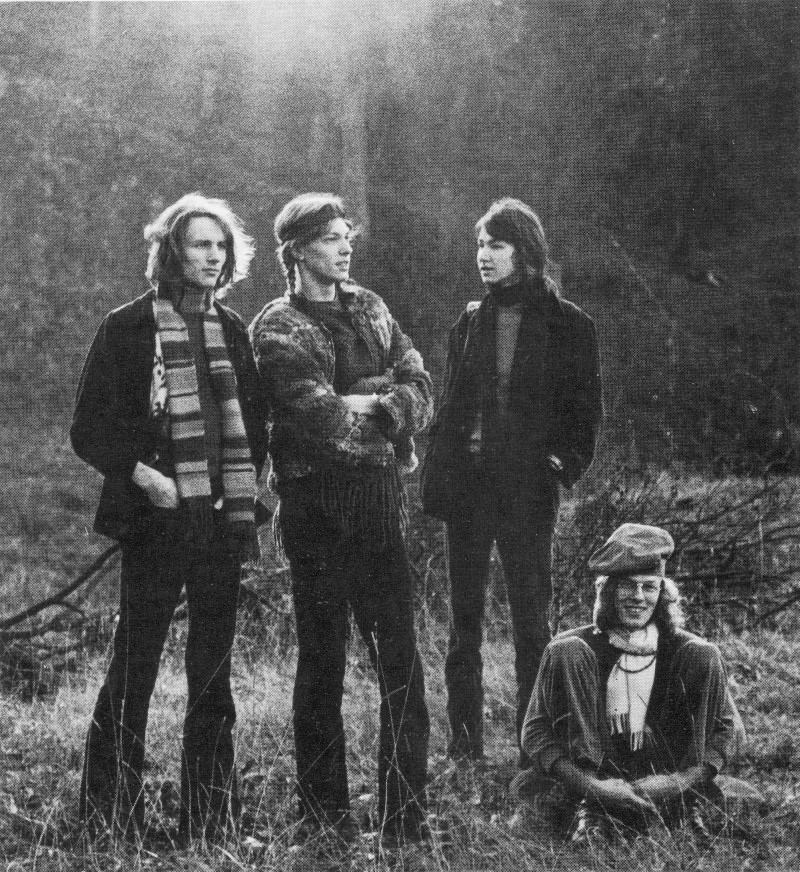 How did you get signed to Intercord / Spiegelei?
When we moved to Wintrup (where our later manager and publisher Mr. Walter Holzbaur was already staying) we handed him our only demo reel out and just a few weeks later he came across with a record deal contract with a company called Intercord, who had just established the "Spiegelei" – label for young German bands like us. So we drove down to Munich to record our program within two days at the "Studio 70" in early 1972 with its engineer Jürgen Koppers. His influence on the LP was this tape phasing effect that appeared on almost every track of the album.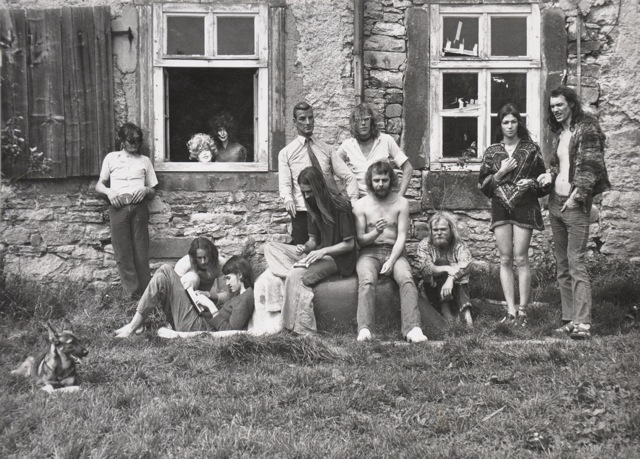 Your debut album was recorded at Biton Studio. Were the sessions more or less live? It sounds like it….
Right! In 1971 we were offered to make a free demo recording session in the "Biton" Studio in Frankfurt. So we recorded our whole existing repertoire within some hours.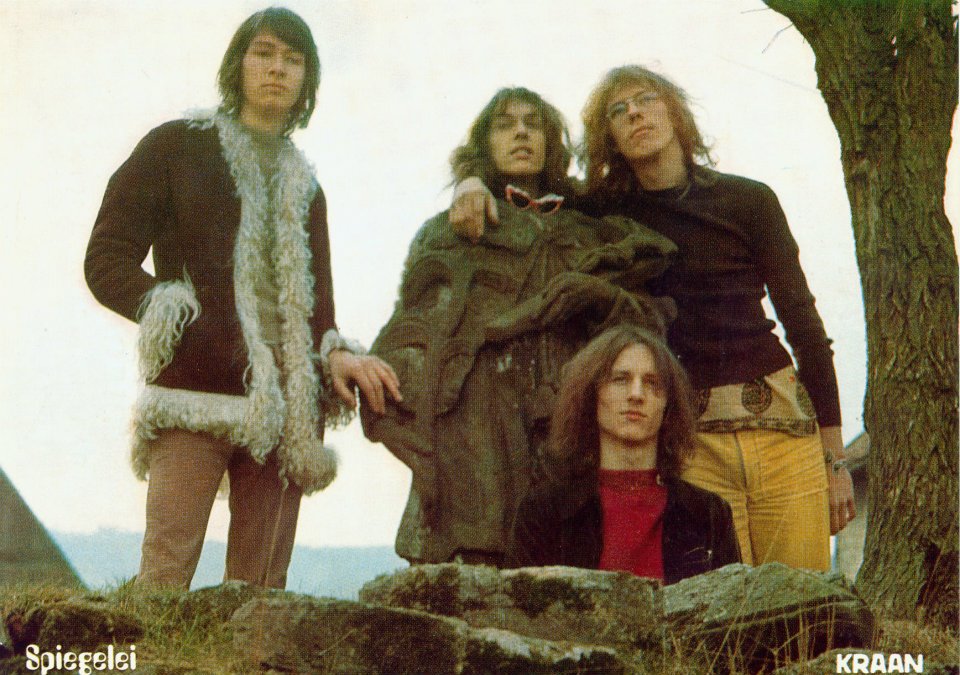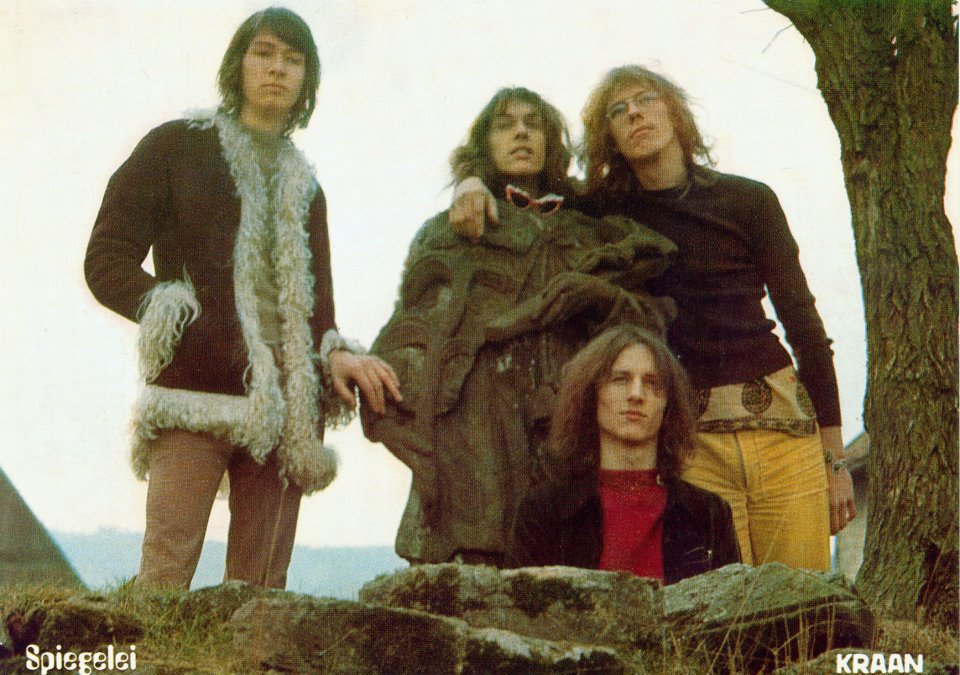 Tell us where did the band live in the early years and why did you move to Wintrup?
After leaving Ulm we lived in Berlin, but our plan was to leave the big city distraction and to live and work together in the countryside, so when we found Wintrup, we immediately made a move.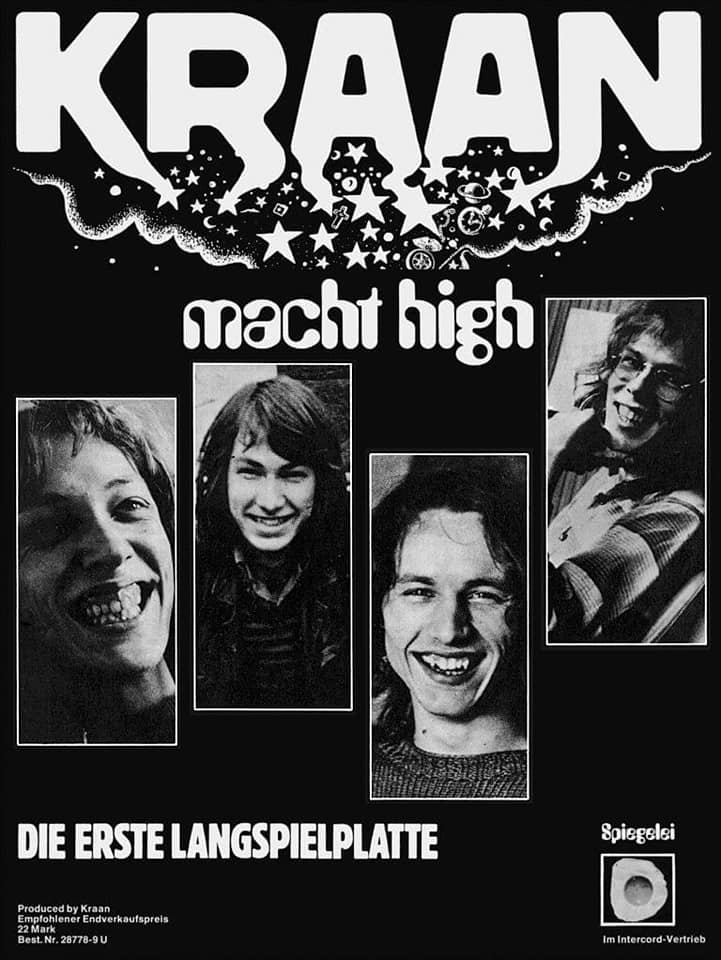 Did you or any member experimented with psychedelics?
Yes. Some of us, more me [laughing].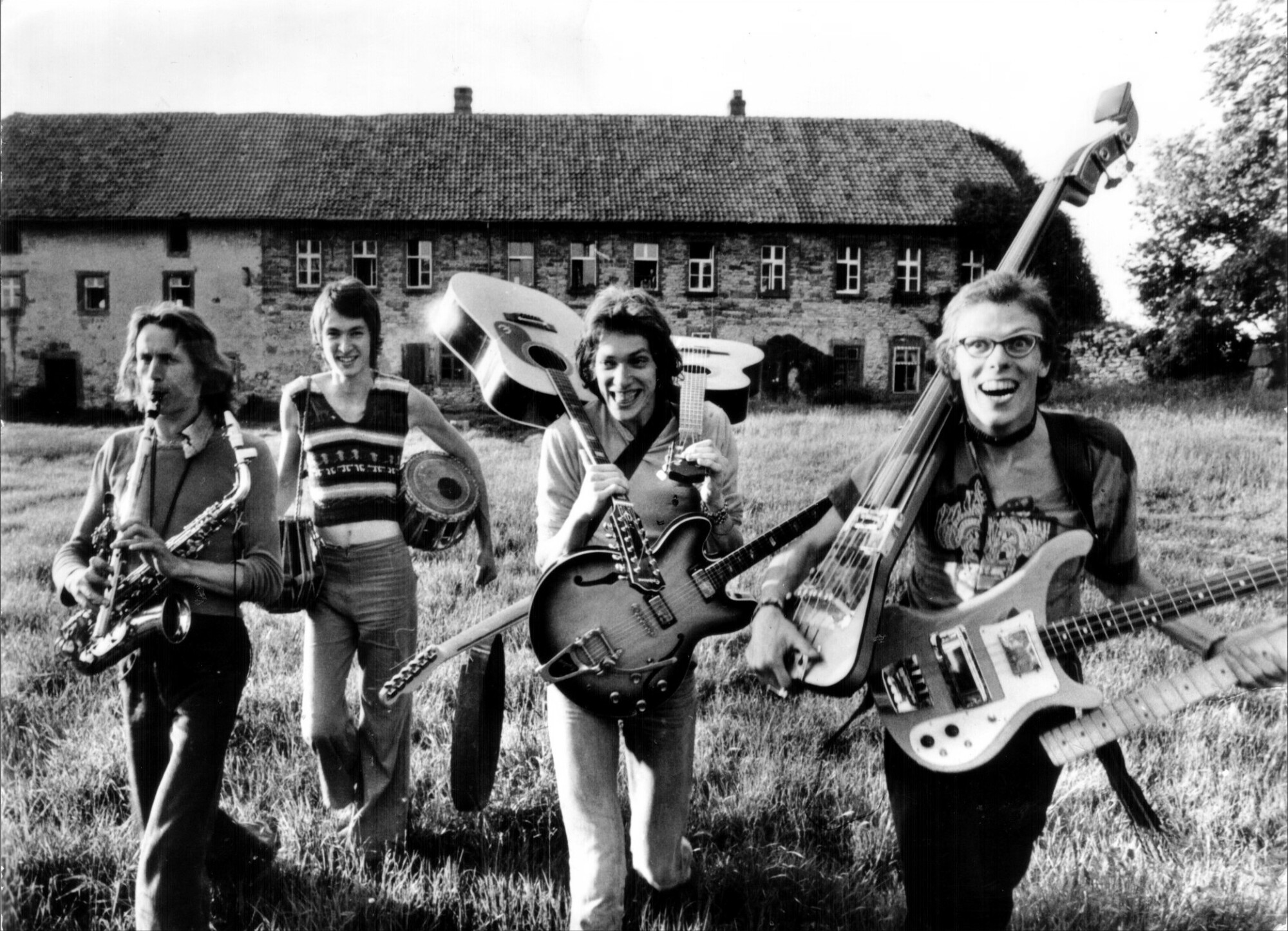 How much band gear did you have? Tell us about the guitars, amps, effects, pedals et cetera.
Bass and guitar: Fender Telecaster, alto sax: King, drums: mixed brands. amps: Orange Matamp, Schaller wah wah pedals.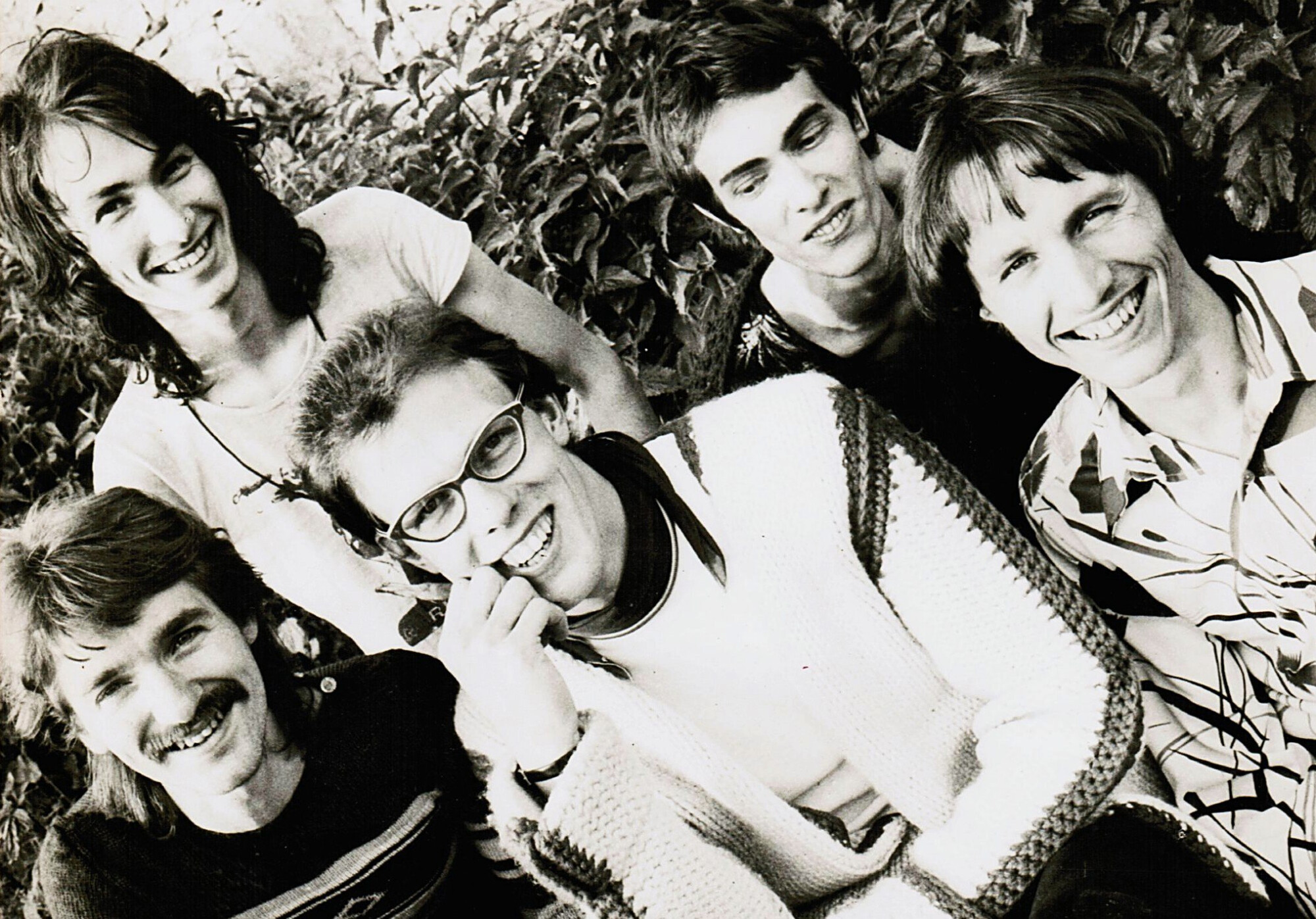 'Wintrup' somehow feels like a continuation of your debut, do you agree?
Sound and idea wise: yes. But while the self-titled debut LP was composed before we entered Wintrup, the songs for this second album were composed under the spell of the circumstances and the place we now lived in, that's why we called the album 'Wintrup'. The lyrics of the title track express the freedom, the needs and errors we were experiencing there.
How did you enjoy living a commune-like lifestyle at the time? Did anyone work or how did you finance foot et cetera?
As we all quit all our studies to just concentrate on the music, none of us worked – except on the music. Wintrup was given to us by the "Graf Metternich" without asking for rent, which gave us a high degree of freedom to do what we want to do.
The concerts, booked by our manager Walter Holzbaur (his publishing company is still called "Wintrup Musik" to this day day!) helped us to survive.
'Andy Nogger' was more structured. What's the story behind it?
I think it was a normal process for us to evolve… 
How was it to work with Conny Plank?
Very inspiring, as he detected the personality and abilities of the band and gave us the right directions and meanings to what could happen next.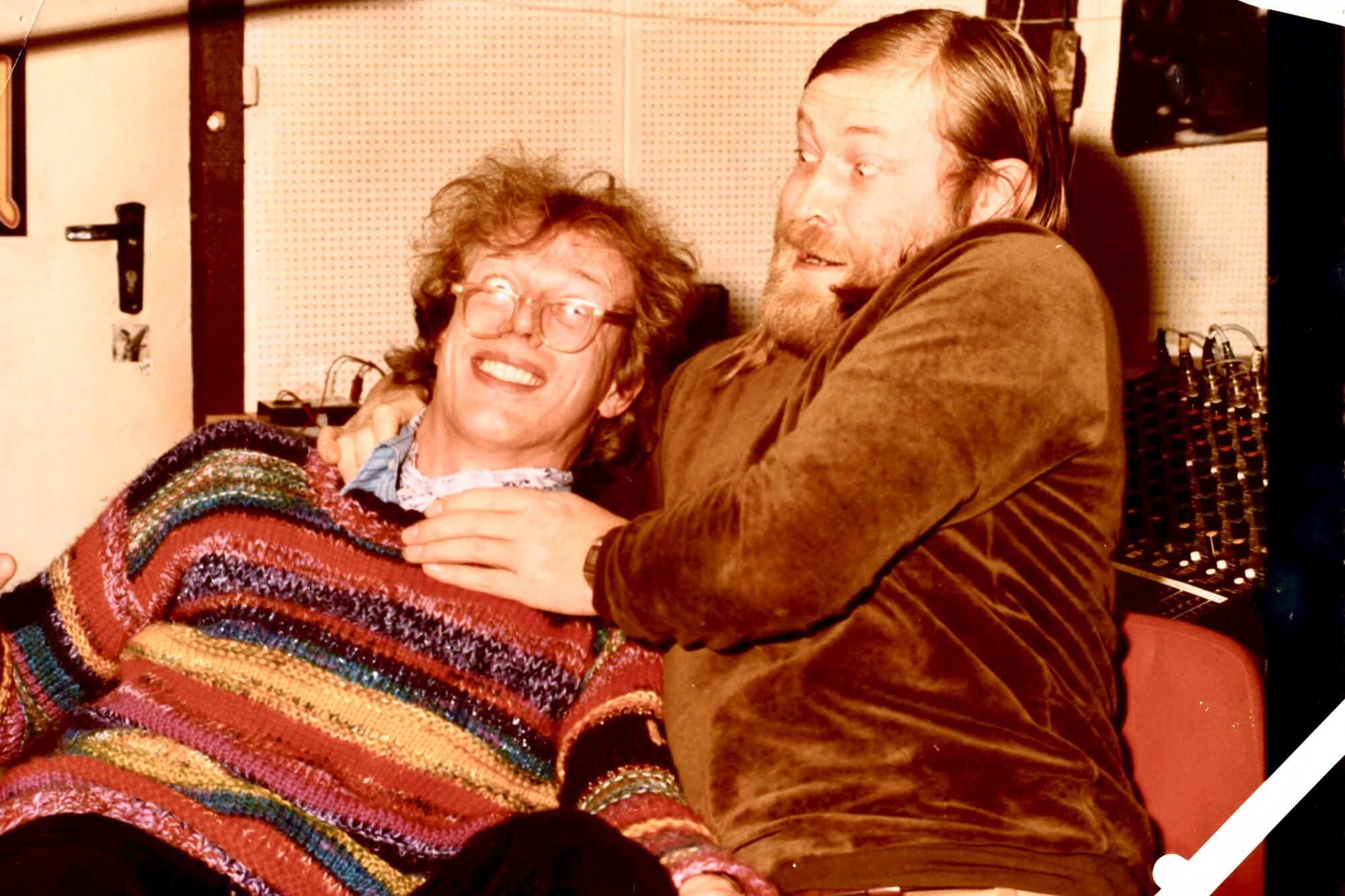 In 1975 you released your 'Live' album which really shows your band in its peak. The energy was insane! How did you approach working on this live album with Conny Plank?
It was a big surprise for us when Conny Plank showed up in Berlin with all his heavy equipment that he built up on stage to "play" with us. The rest is history.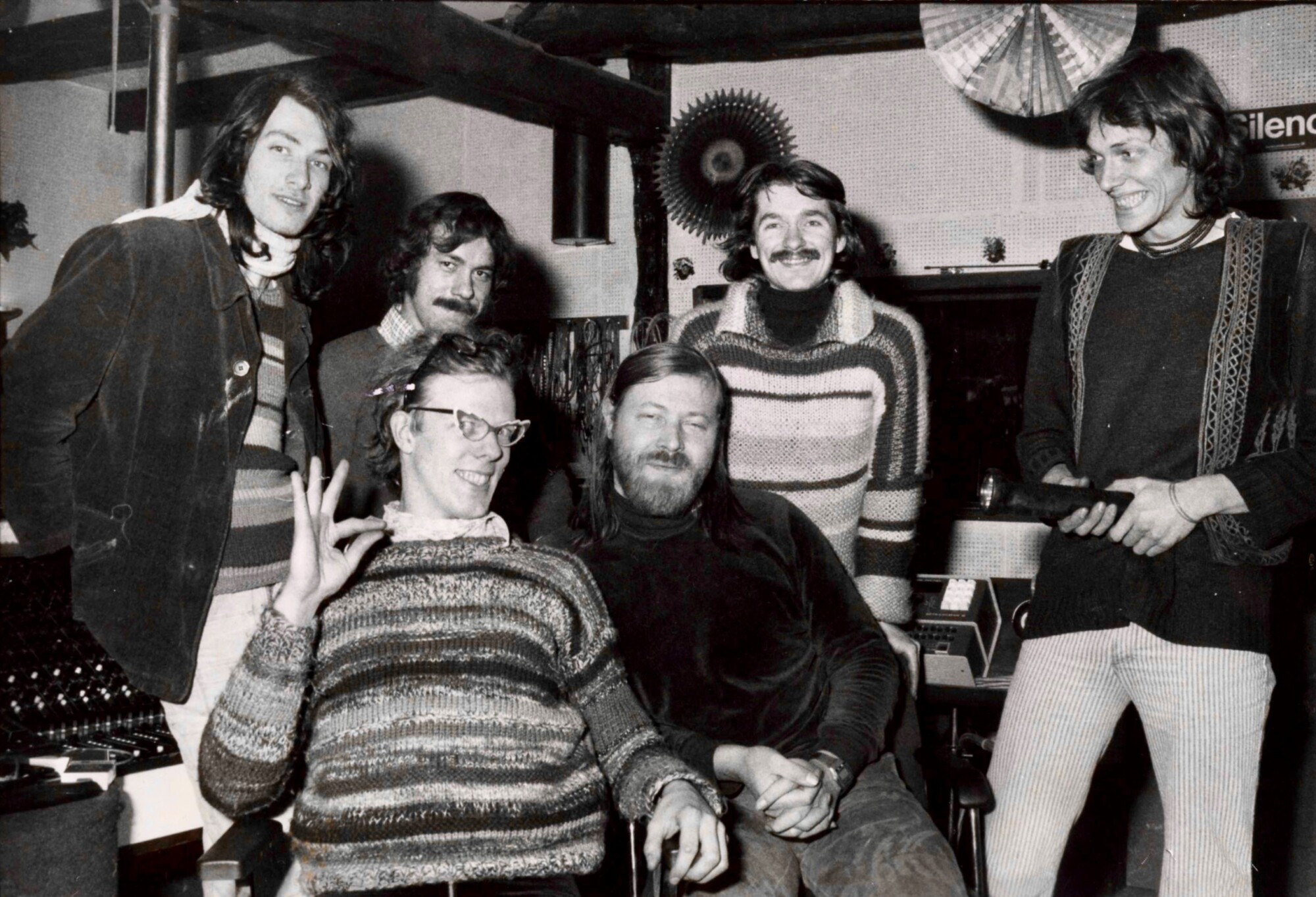 I have each and every album you released until 1982 on vinyl and would love to if you could share a few sentences about each of the following albums.
'Let It Out'
That's the only Kraan album recorded in Wintrup (by Conny Plank and his mobile studio equipment).
'Wiederhören'
After the band was worn out from playing instantly, it split up after the 'Wiederhören' tours.
'Flyday'
I made a trip to South-East Asia and came back with tons of inspiration. Shortly after my return I met Peter Wolbrandt and he told me he is working on a solo album. We worked together to help each other out and then thought a duo album could be a good idea, too. We went to Conny's studio to record the new material. For two tracks we asked Udo Dahmen (who was the drummer on my "Bassball" live concerts) and also asked Ingo Bischof for some additional keys-tracks – in short: this production was the beginning of a new Kraan era.
'Tournee'
…is another live recording with the above line up by Conny Plank, because he found Kraan was acting even better on stage than in the studio.
Is Peter Wolbrand still involved with art as he designed most of the albums?
Not in the same amount anymore, but for 'Sandglass' cover artwork we used a sticker design that he drafted in the mid 70s.
COVID stopped the planet for a while. How's the lockdown been for you? Have you found the isolation creatively challenging or freeing?
Oh yes: the first lockdown created Kraan's 'Sandglass' CD/LP – the second lockdown one gave birth to the Hattler 'Sunday' album.
Is there any unreleased material by Kraan?
There is a recent archive release of a live recording called 'Porta Westfalica 1975' out on vinyl that contains one of the very first dates as a five piece line up. Good stuff…
Would you like to comment on your playing technique?
No way…
What other musical activities have you undertaken lately?
My main project is happening unter the name of Hattler and there is also a duo called Siyou'n'Hell (with Siyou Ngnoubamdjum and Hellmut Hattler) – that's all besides Kraan.
Looking back, what was the highlight of your time in the band? Which songs are you most proud of? Where and when was your most memorable gig?
I guess the Danish "Roskilde Festival" was a clear breakthrough for Skandinavia. Our two U.S. gigs also remain unforgettable.
What are some future plans for you?
These days I'm working on some new tunes for Kraan. I have just accomplished the bookings for my band Hattler in the fall – apart from that: no further plans. I'm just happy to be alive and well.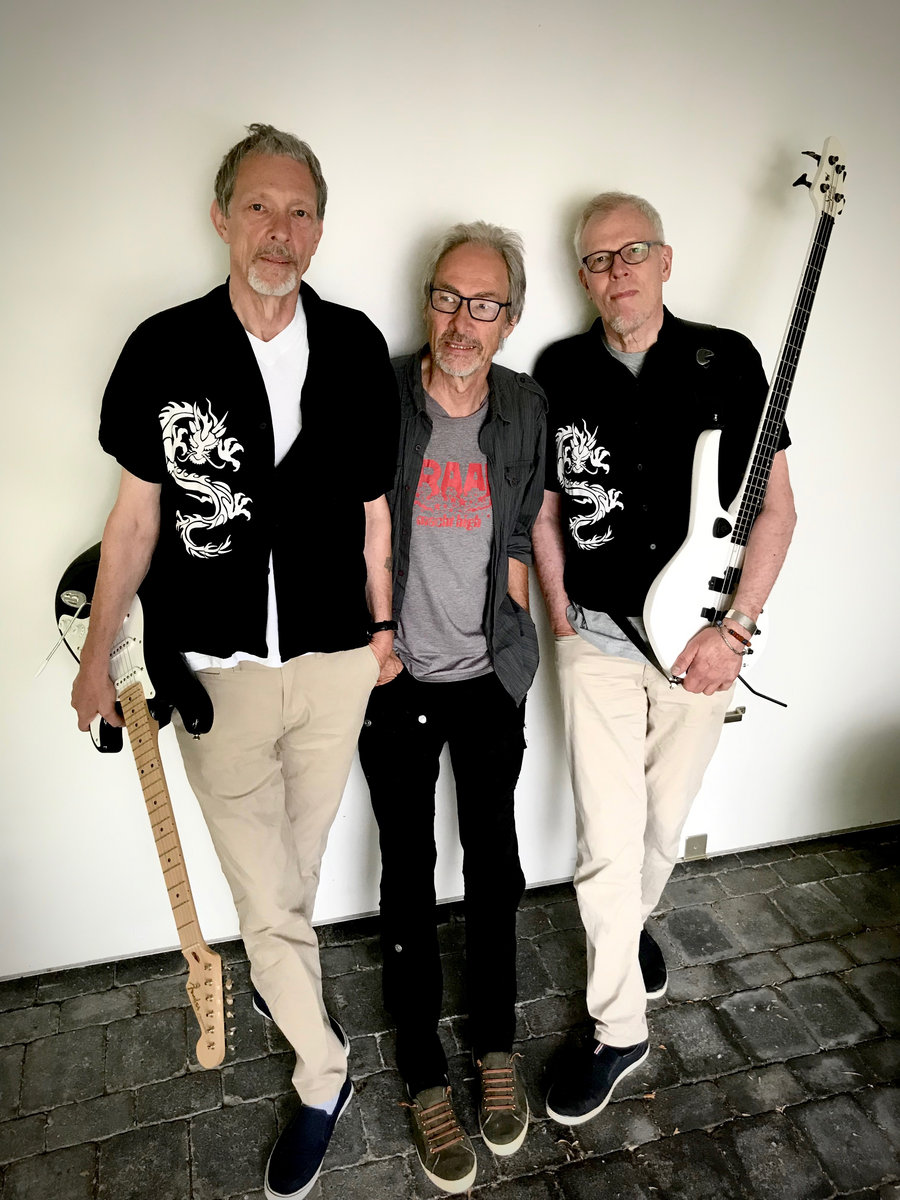 Thank you. Last word is yours.
I'm surely a little bit proud of having been courageous enough to resist all these well-meaning warnings to walk the rebel way as an artist/musician in the 70s and to still be creative. And I'm more than happy to hear from so many sides in the last years that the music I have created (not only with Kraan, but also with Tab Two and Hattler) delivered the soundtrack that lasts for an entire life.
Klemen Breznikar
---
Headline photo: Kraan radio recording session Baden-Baden, Germany, 1971
Kraan Official Website / Bandcamp
Hattler Bandcamp
Hellmut Hattler Official Website
KRAAN interview with Hellmut Hattler