Octave One | Interview | 'Never On Sunday' | Detroit Techno Pioneers
Having re-established their vital Never On Sunday side-project with the fantastic 'Contemplate' EP late in 2021, Detroit pioneers Octave One now expand the offering into an all-encompassing digital album with more new tracks and a full video presentation.
---
Octave One have remained as prolific as ever this past year with new music and live shows around the world. Now in 2023, the Burden Brothers expand the original vinyl only EP with new tracks, additional productions, and 10 video shorts, produced and directed by the brothers themselves, to make for an absorbing album. The new album entitled 'Never on Sunday' is taking its name from the band's side alias. Also featured as bonus tracks are remixes by Orbital, Skream, P41, and Kevin Reynolds.
Octave One also dropped the first of their new 2023 dance singles 'Tiers' and 'The Bearer (Brother's Burden Mixes)' on their own 430 West Records.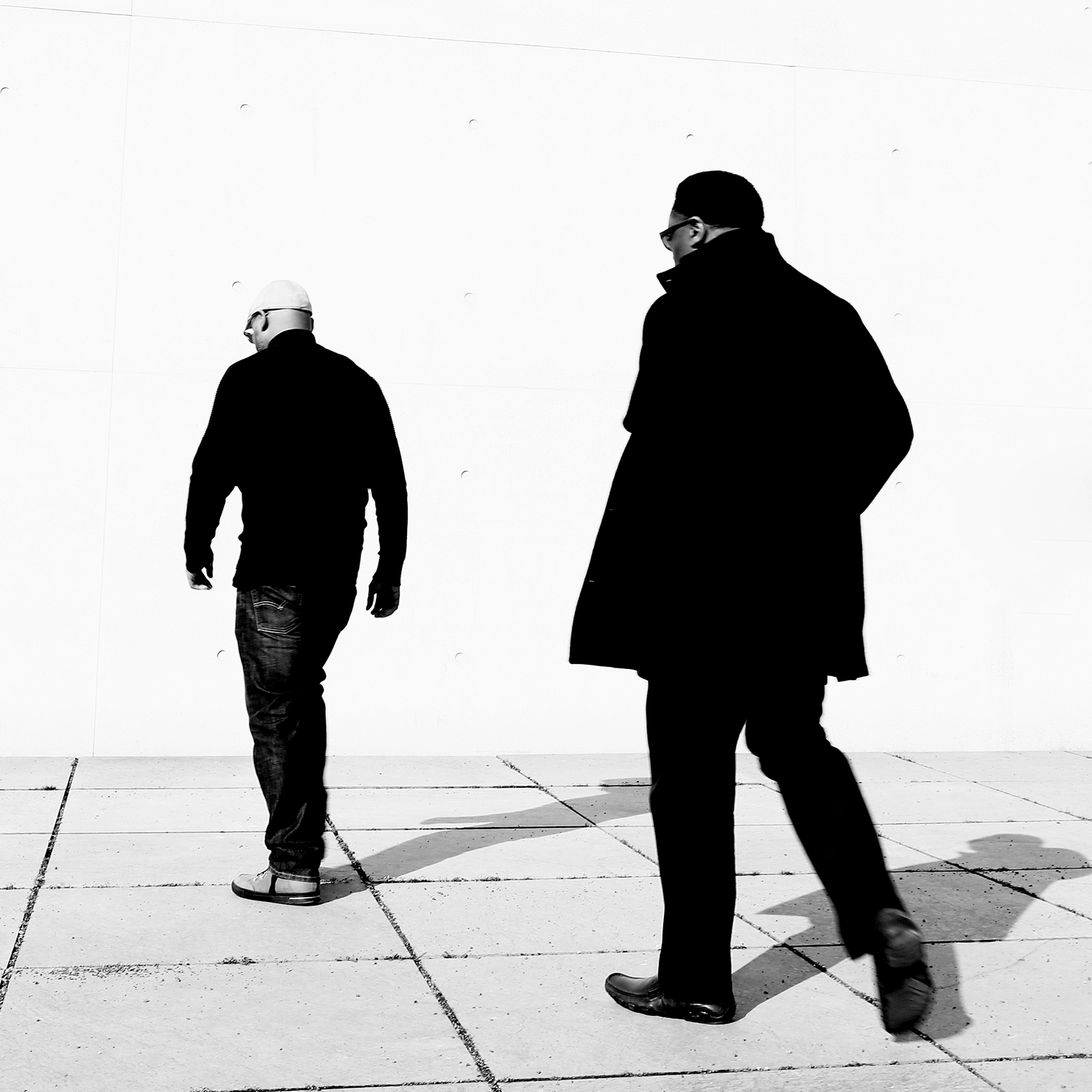 "We started the original concept to explore non-dance electronic music"
It's really fantastic to have you. You have been really busy lately with the release of the all-encompassing deluxe album, 'Never On Sunday'. How long did you work on the album?
 Lenny Burden and Lawrence Burden: Thanks very much for having us. We've been working on this project on and off for about five years actually. It all started as a live set we put together for a special show at the Terme di Diocleziano (Baths of Diocletian) in Rome back in 2018.
Have you found the recent isolation creatively challenging or freeing?
Both, challenging because it was so unexpected and seemingly unending, but also freeing because it gave us a blank slate to reset. Having that blank slate opened us up to new thoughts and ideas without having the grind of a heavy touring schedule. Thoughts and ideas came rushing in on us "sort of speak" to the point we're still attempting to sort through them all.
The album's idea is based around a project you began in the 90s called Never On Sunday. Tell us what was the initial idea behind this project and how that reflects on the latest album?
We started the original concept to explore non-dance electronic music. Basically it was the music we did we were just messing about with strange ideas. The first Never On Sunday record was done for Carl Craig's now defunct Retro-Active record label. MK [Marc Christopher Kinchen] was on the A-Side of the record. We were the inner band B-side, which was cool, because this really is the kind of music you need to discover. Produced solely for the sake of art.
As you two are brothers, I would love to talk about your early days. What kind of records would we find if we would travel back in time to your teenage room?
Nice question, looking back with the time machine you would find The O'Jays, Elton John, Prince, The Time, A.D.C. Band, Barry White, Parliament / Funkadelic, Ohio Players, Johnny Guitar Watson, Slave, Depeche Mode, Teddy Pendergrass, Gary Numan, The Commodores, Thomas Dolby, The Cars, Kate Bush, Luther Vandross, Stevie Wonder, Talk Talk, Minnie Riperton, … If it was funky, electronic, soulful, a bit of everything, and if it moved you, we had and listened to it on the regular.
Was there a certain moment in your life when you knew you wanted to be involved with music for the rest of your life?
That happened very gradually and there was no particular moment where a conscious decision was made. Something that started as an escape from day to day living evolved into an all consuming journey. Literally one day we were buying records for a few DJ gigs (that we managed to put together) and the next day we had our first record on the 'Techno 2' compilation.
May I ask for some of your favourite moments from those early legendary Detroit days?
Lenny: Living in an apartment building where my next door neighbors were Marty Bonds (Model 500) and Jay Denham. 93 Seward Ave! They had a single speaker that had a 12" woofer in it that would rattle everything in my place when the kick drum hit. We'd share gear and music production techniques a lot. Marty's brother Brian also lived in the building. The other members of Brian's band Strand: Ketch and Brian Boyer, were in the building a lot too. I think Carl Craig's sister also lived in the building. We saw him every now and again. Mike Huckleberry and Shake [Anthony Shakir] would also hangout. We would do jam sessions and record on to an old 2-track recorder as we played. We called ourselves AAD (Analog, Analog, Digital). We had fun! I wonder what happened to those tapes……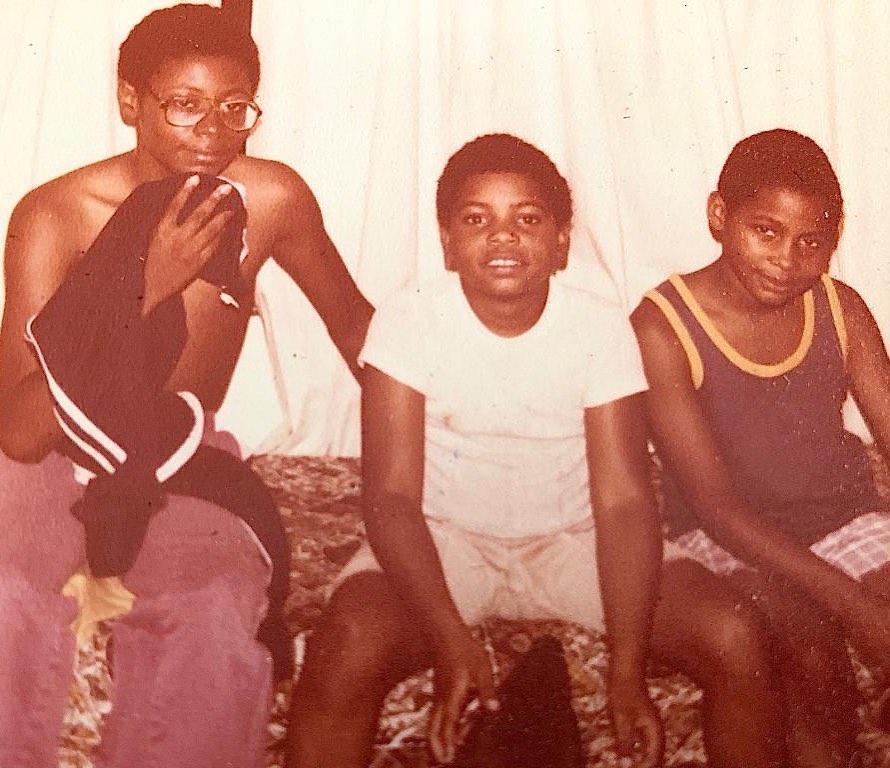 What would be the craziest story you recall and do you still feel that you have that special moment in time with you when you make music today?
Hmm…Crazy story… We have soooo many stories in general and they're all crazier than the one before it, that we'd literally have to sit and deliberate over them to pick just one. But till this very day they are all part of our musical "gumbo" if you will, which continues to make recording fun, exciting and unique every time.
I would love it if you could share some further words about the making of your latest album.
We built the project around many ideas started by our youngest brother Lorne. Our longtime production partner. We started producing the live set for the Rome show with some of the stranger keys and drums from him, the promoters of the show had requested a more experimental set. We then found that we were enjoying exploring the universe of 'Never On Sunday' again. Like the first track that we had done under the alias in 1991, we wanted to do some tracks with a vocalist, so we went on a search to find a fresh voice for the project. After finding our way to local gig promoter and producer, Dee Washington, in our new home city of Atlanta, he connected us to Karina Mia who also lives in Atlanta. We met up and really vibed well together. We sent her the first track, and she quickly sent us a demo with all the lyrics completed and we loved what she did. We ended up doing three tracks with Karina. She really helped to finish these ideas.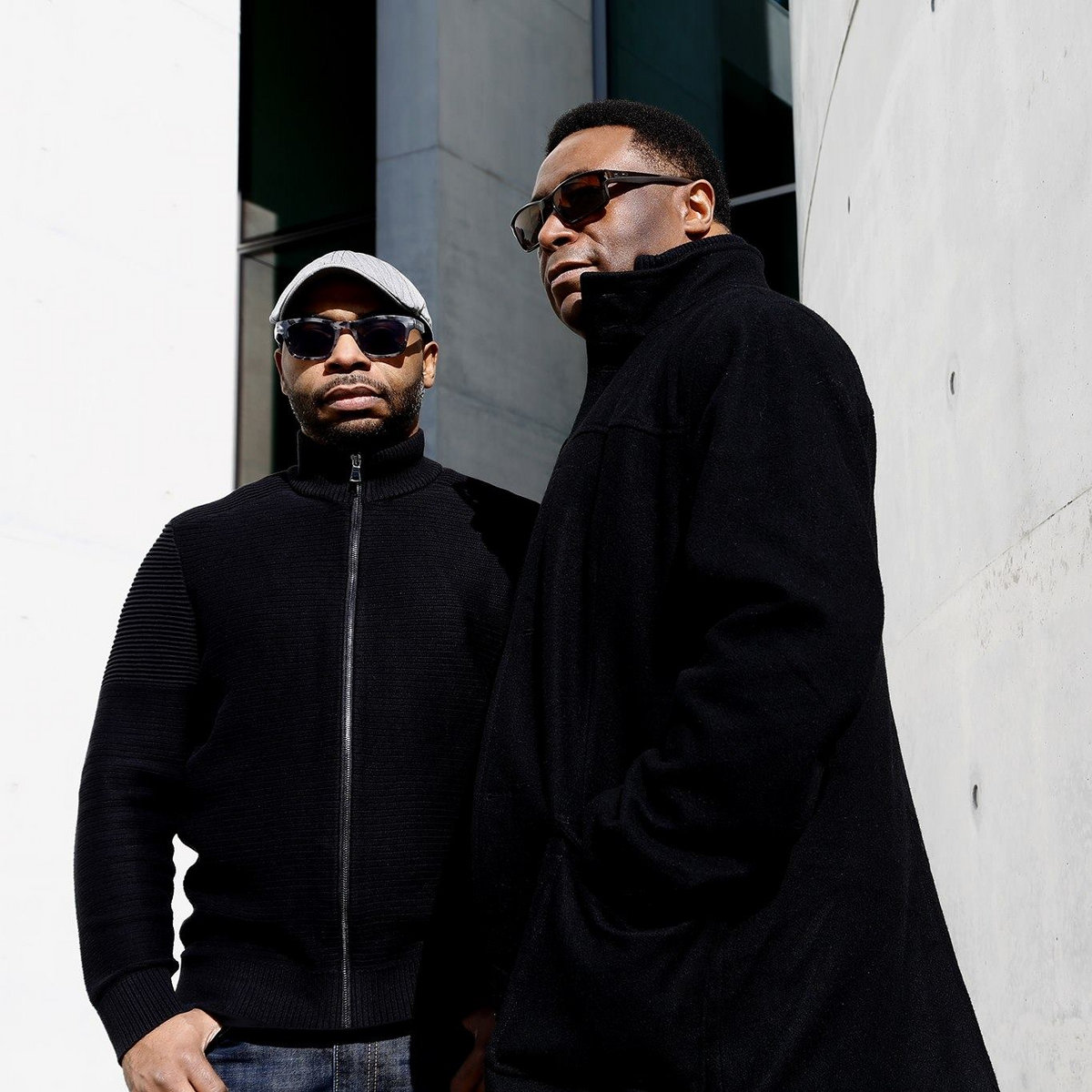 There's also the exciting bonus tracks that are remixed by Orbital, Skream, P41, and Kevin Reynolds.
Yea, we have love, respect and admiration to all the artists who lended us their perspective on remixing for this project…mad love!
"We just kept making music"
Speak about the creative process. Do you have a certain way of doing things or is it more spontaneous and it depends on the situation?
We never really had an idea about producing the project, we just kept making music. However the music came out, we never tried to direct it to be danceable. We dusted off a lot of classic gear too, sometimes looking for a particular sound we remembered from way back in the day. Some older ideas we never finished and finally got the feeling on how we wanted to do it. Some tracks started as basic grooves we liked but just wanted to see how far we could push them.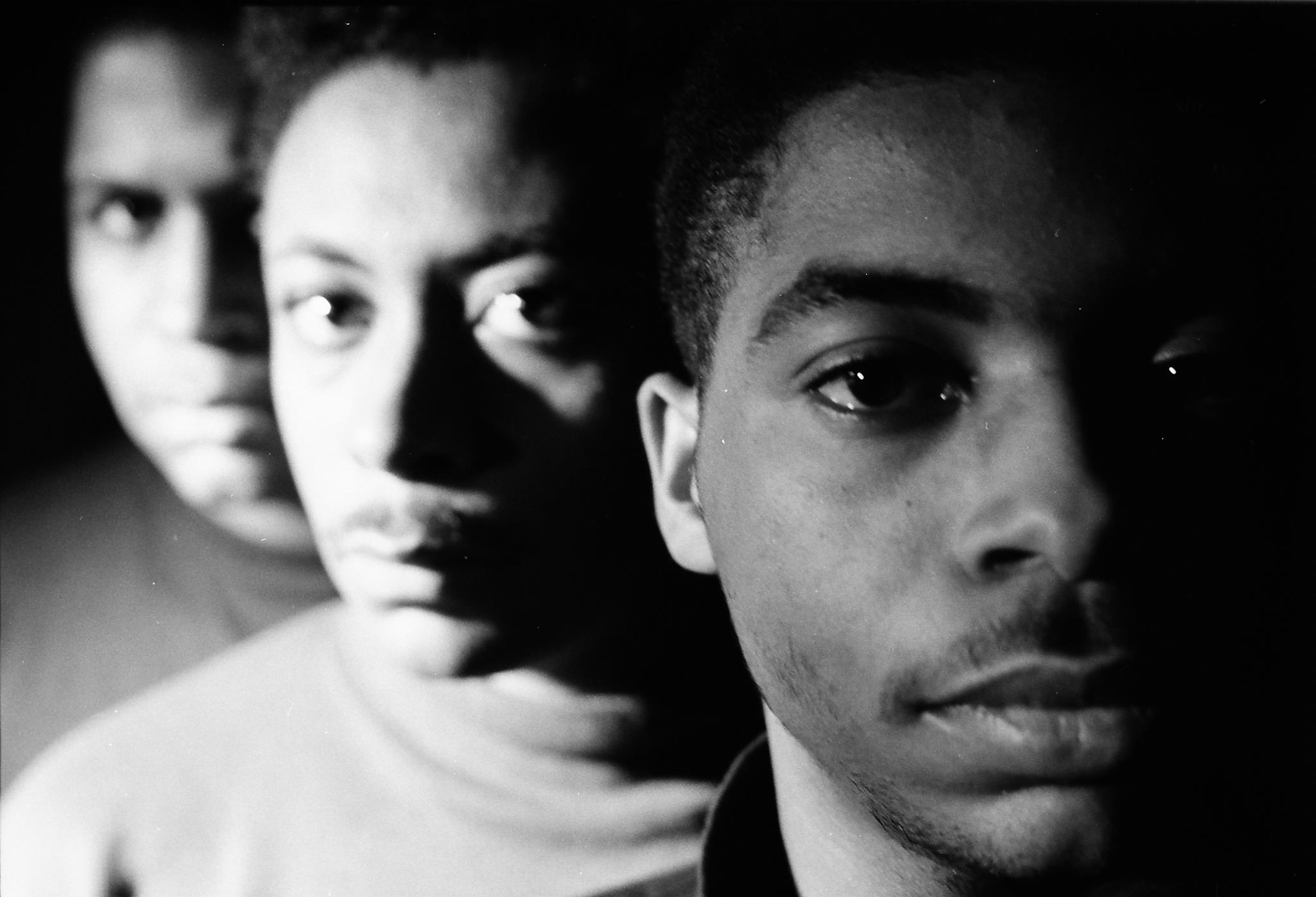 What are some future plans for you?
We'll be doing another one of our loves, touring. Playing the music live is definitely so fulfilling after completing an album. We've put together dance floor versions of many of our new album tracks. It was really fun coming up with new mixes.
Later this year we'll be seeing the re-release of our classic compilation album 'The Collective'. We've been involved in the remastering of the record for a while now. We're really excited about how it's sounding. Can't wait to let people hear it. We're also working on a live record with many of our favorite mixes of tracks from our live set. We have a few other interesting things in the works for sure.
What are some of the most interesting records in your collection?
Here's the first record in the collection, 'My Name Is Roosevelt Franklin'. He was Elmo before there was an Elmo on Sesame Street. We had this record forever! Another interesting one, 'John Williams and The London Symphony Orchestra: Star Wars'. A record from when you had to relive a movie in your head with the soundtrack playing over and over.
Unlikeliest places you've found records?
Undoubtedly, our mother's record collection was the most unlikeliest place, where we would find records and they were absolutely the jams too! She was an avid garage seller and always unearthed some rare gems, that greatly added to our musical repertoire from her collection for sure! She had a Saturday morning habit of garage sales where she loved finding odd things especially music, which somehow miraculously happened to make its way into our record collection.
And what are you spinning right now on your turntable?
Depeche Mode 'Memento Mori'.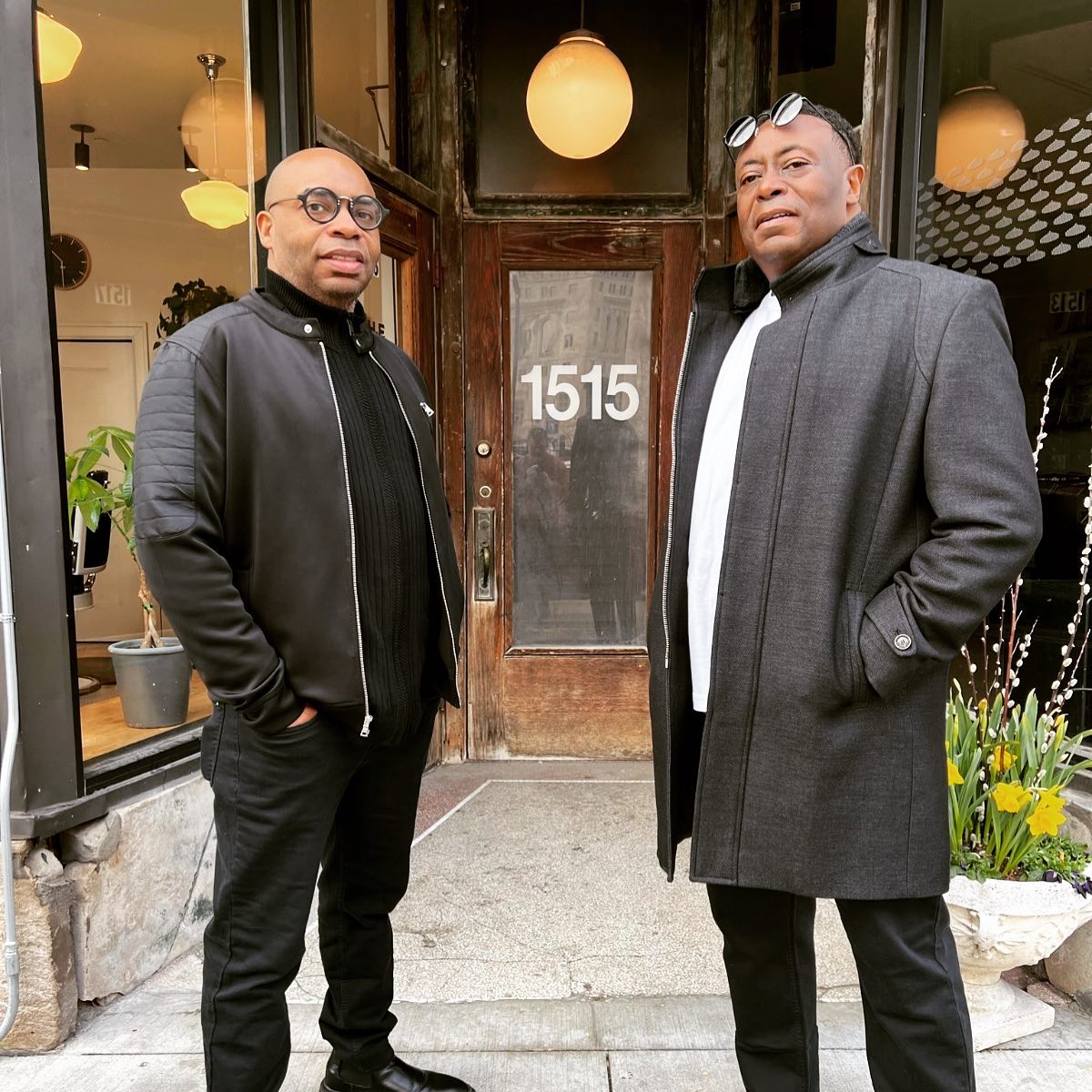 Thank you. Last word is yours.
Thank you. It's been great chatting.
Klemen Breznikar
---
Octave One Official Website / Facebook / Instagram / Twitter / Bandcamp / YouTube