Any Trouble | Clive Gregson | Interview
Manchester-born Clive Gregson is an accomplished singer, musician and record producer that led cult band Any Trouble for several years, before forming other projects and beginning a solo career.
---
The group toured extensively in support of five critically acclaimed albums and a number of singles before disbanding at the end of 1984. In 1985, he released his first solo album and has maintained a solo profile ever since. His solo recordings and tours have been one of the main outlets for his prolific songwriting. His solo albums feature an eclectic mix of pop and folk styles, ranging from a stripped down one man and his acoustic intimacy to a full on electric band approach. Between 1985 and 1992, he formed a partnership with Christine Collister. Much more in the following interview.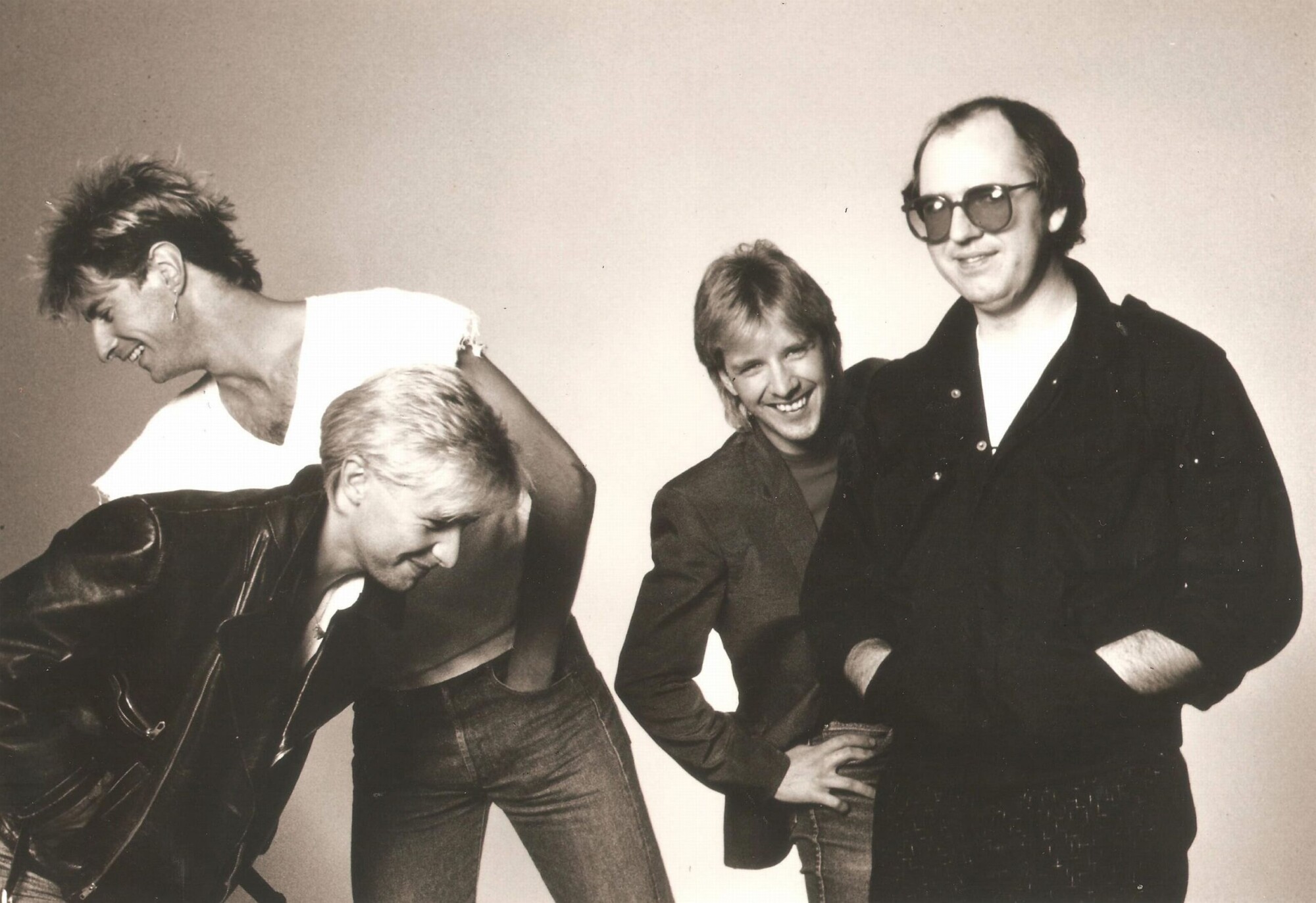 Would you like to talk about your background? Where did you grow up and what would you say were some of the first influences for you?
Clive Gregson: I grew up in Greater Manchester, England. I still have a house there! I started playing guitar when I was about 13. I was obsessed with The Beatles and wanted to be George Harrison. As time went on, I listened to all the great British '60s bands, The Fabs, The Who, The Hollies, The Rolling Stones, The Kinks…and from there I went sideways to Motown and Stax and classic rock 'n' roll. I had a band at school and we covered all the above…very badly. When I was 17/18, I discovered the Manchester folk scene and started exploring acoustic music. I discovered Bob Dylan, Paul Simon, Van Morrison, Gordon Lightfoot…and the peerless Nick Drake. Again…I went sideways and found folk-rock…Fairport Convention, Richard Thompson. Then it was on to roots American stuff that spanned all those genres…The Band, The Grateful Dead…The earliest line-up of Any Trouble played all that stuff…also very badly!
It's incredible how many musicians were influenced by The Beatles. I have done hundreds of interviews and they are most often named when it comes to influences. Was there a certain moment that made you begin practising guitar on a more serious level?
When I first got the guitar, I had a go at it and made no progress to speak of. So…it sat dusty in a corner for a little while. One rainy afternoon (it always rains in Manchester), I went back to it, got it tuned up, found a few chord shapes and then I was off. The longest learning curve ever! Still trying to make sense out of the damn thing…
I believe you were in a few bands prior to Any Trouble, would you like to tell us about them? I'm guessing you haven't recorded anything? Or is there any unreleased material available?
My school group was called Blase Vole…nothing remains of that apart from a few perforated eardrums amongst the unfortunates who saw/heard our handful of gigs. Then I was in a group called Dali which never seemed to have a stable line-up…a largely acoustic folk rock thing, heavily influenced by Crosby, Stills, Nash & Young. That band slowly fell apart as the various members turned 18 and moved away to go to college…and in my second year at college I connected with the other guys and formed Any Trouble. We had a couple of line up changes but the four piece that signed to Stiff in 1980 was pretty much in place by 1976/7. I think I might have some recordings of Dali somewhere…I hope I never find them! Any Trouble really didn't record much prior to getting our record deal…maybe 3 or 4 demo sessions of the songs that made up the first album. We played live a lot, though.
Any Trouble formed in 1975, would you like to elaborate on the formation of the band? How did you originally come together? Did you have a certain plan for what you would like to do sound-wise?
I was at college in Crewe and looking for like minded musicians to play with…I hung around the local clubs and gigs, scoping out who was out there. There was a band called Torch: the guitarist and rhythm section were clearly miles better than the band's singer-songwriter frontman, so over the space of a month or so, I lured them all away! That was Chris Parks, Phil Barnes and Mel Harley…and we also recruited a lead vocalist called Tom Jackson, who was a bit older than me and a family man. As things progressed, it became obvious that Tom wouldn't be able to make the leap into playing full time that we all wanted to make…he left and I took over as lead vocalist. The sound was the classic rhythm guitar/lead guitar/bass/drums sound…pretty jangly with some harmony vocals thrown in. Initially, we played covers exclusively…but I was already writing and once I thought I had songs that were fit for public consumption, we started working them into our set. When punk hit in '76, we didn't change our approach too much other than playing everything very fast!
What was the scene like back then? What clubs did you play and what led to the contract with Stiff Records?
We played mostly around Manchester and the Midlands…it was the tail end of the pub rock era. Pubs would book bands, many of whom were having a go at original material. Exciting times….we learned our trade by doing it and built up a dedicated audience. I don't think we ever felt part of a particular scene…and in all honesty, we never really tried to fit in with whatever might be happening elsewhere. We just did our own thing…although, like every other local band, we did make an indie single. Phil's dad lent us the money to go into a studio and we cut 5 songs. We picked two to put out as a self released single, pressed 500 copies, sold a few to fans and gave away most of them to friends and family. We did pass one on to John Peel, who had a BBC radio show that was massively influential. He played it, was very complimentary and passed it around his DJ colleagues at Radio One. Andy Peebles made it his record of the week…and soon we had a record on the playlist that nobody could buy! Then I started getting calls from record labels…we had quite a few offers and went with Stiff because we were big fans of the label.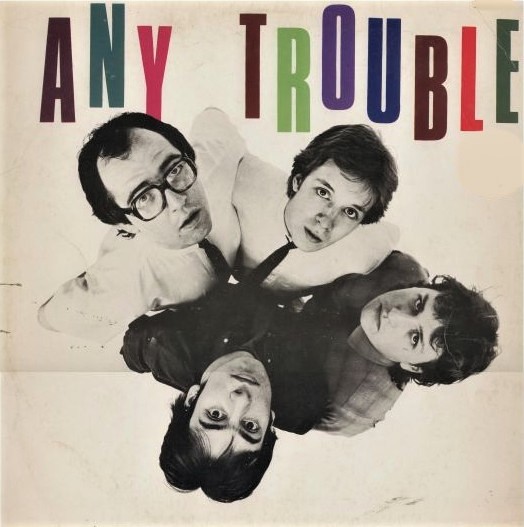 And so you began recording 'Where Are All the Nice Girls?' What are some recollections from the sessions?
It was pretty amazing…for the first time we were working with a proper producer (John Wood) and I think we all learned a great deal. We mostly learned that we were nowhere near as good as we thought we were! When you first hear your stuff recorded with great clarity and depth (John remains one of the great British recording engineers…), it can be a bit sobering. John helped us to arrange and structure the songs in order to get the most out of them and concentrated on getting the best performances possible. We did the whole project in about three weeks and it's amazing how fresh and vibrant the album still sounds…John paid no attention at all to current recording trends and so the overall sound of the album is pretty timeless, really…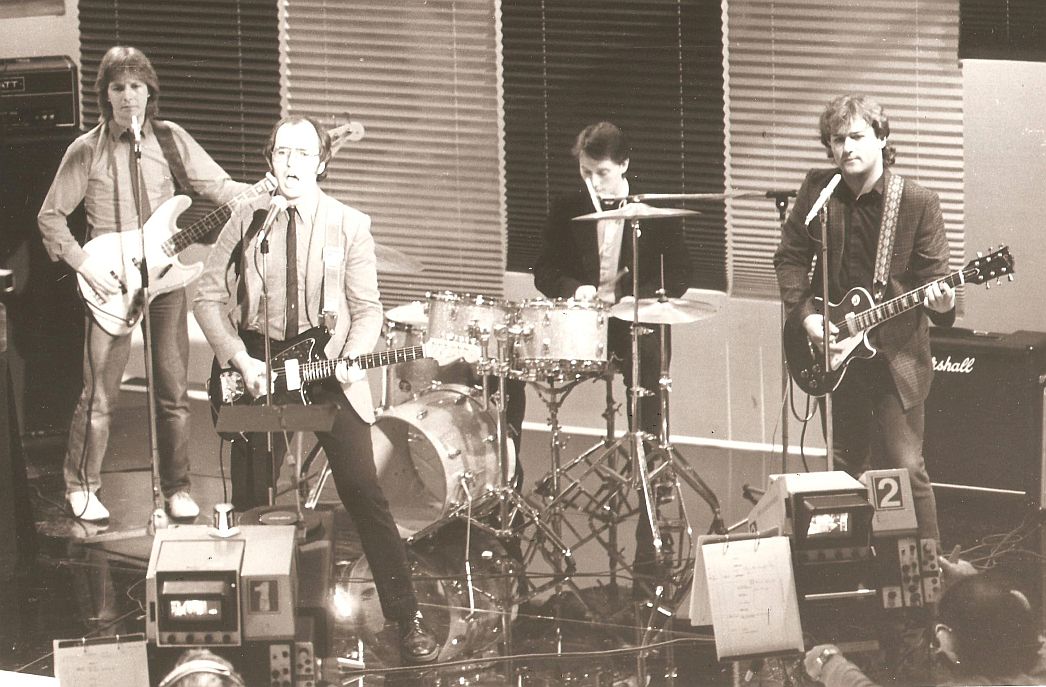 The band continued and produced three more albums. Would you like to speak about the follow-up albums?
There are actually seven stand alone Any Trouble albums…and a couple of compilations. Stiff recorded and released 'Live At The Venue' as an official bootleg in 1980…it later came out as an official release in various territories.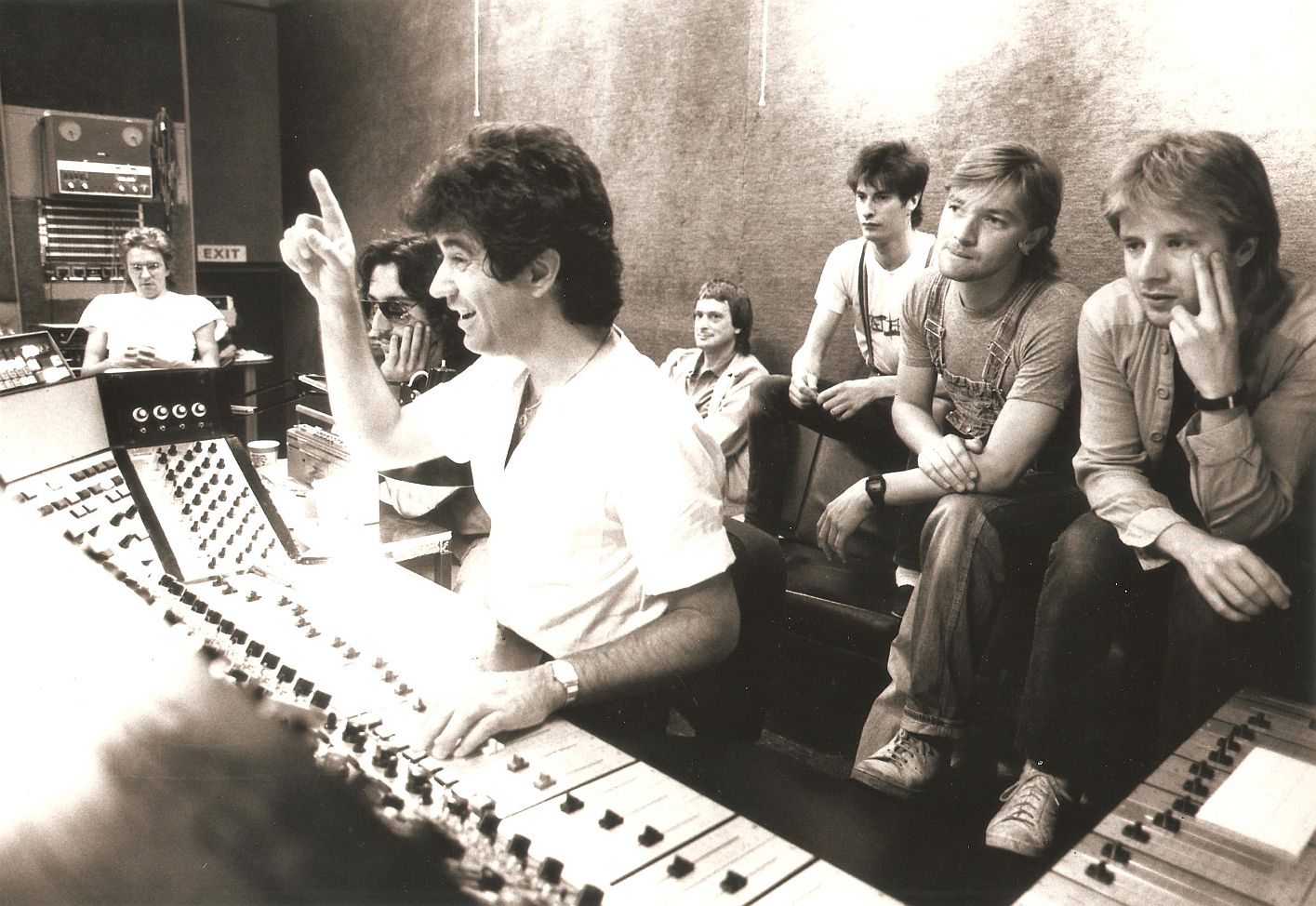 Essentially, it was us playing most of the material from the first album (plus a couple of covers) at breakneck speed… a pretty good record of what we sounded like onstage at that point. In 1981 we recorded and released 'Wheels In Motion'. Since the first album had failed to set the world alight sales wise, Stiff decided we needed a new producer. They hired Mike Howlett who did a great job of rehearsing and routing us through a new batch of songs. We had a new drummer, Martin Hughes replaced Mel Harley in early '81. I remember the sessions were very enjoyable…sadly, Dave Robinson at Stiff was less than happy with the final mixes and to be fair, the record is sonically a bit odd. Lots of airplay…no hits. Stiff dropped us while we were on tour promoting the album in the States and we limped back to England and promptly disbanded.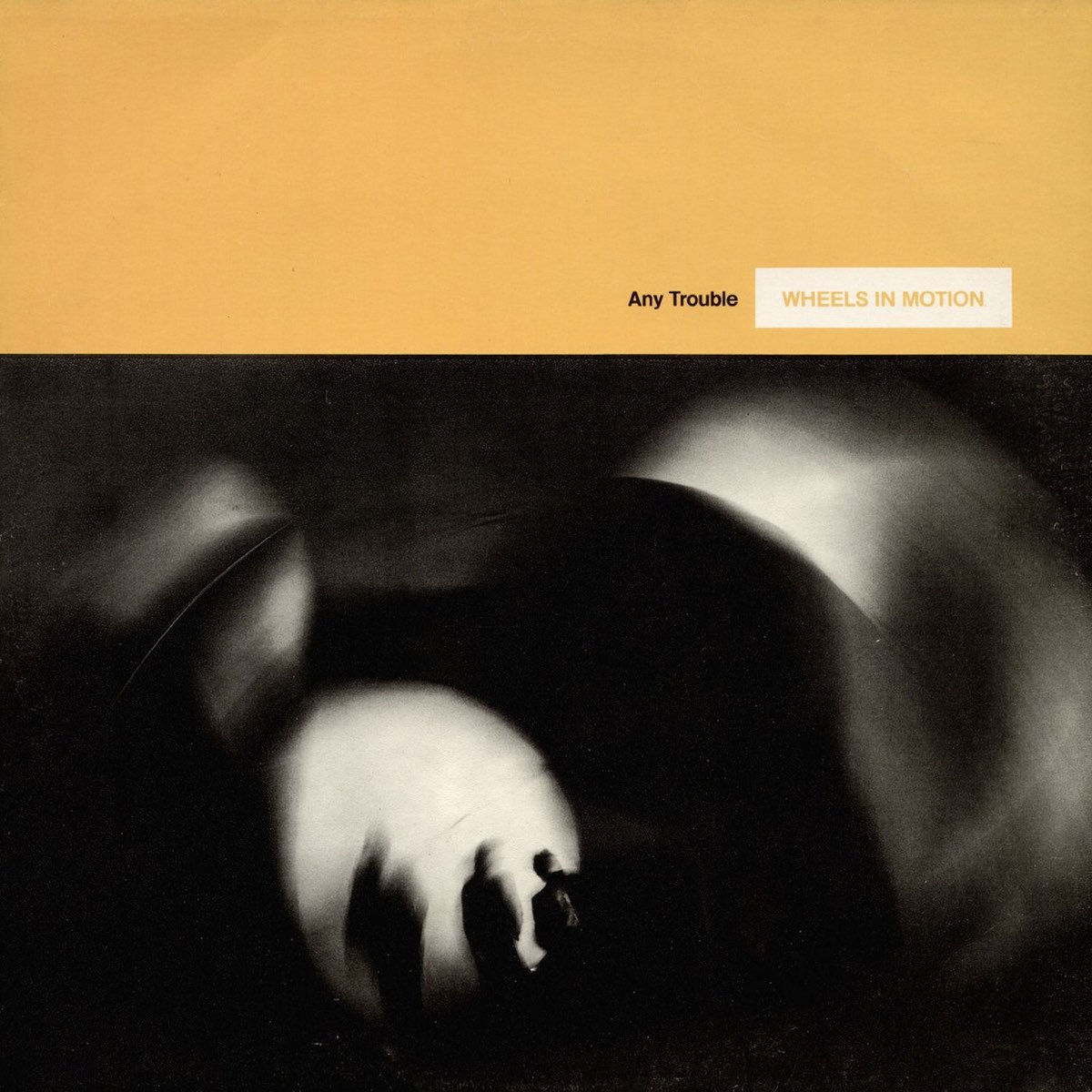 I locked myself away to write and demo a lot of songs, found a new manager and scared up some interest for a new deal with EMI America. They wanted to keep the Any Trouble brand name for commercial reasons and so I set about re-assembling the troops. When the chips fell into place, only Phil Barnes and I remained in Any Trouble mark 3…and we were joined by Andy Ebsworth on drums and Steve Gurl on keyboards. I think this was the happiest line-up of the band. We got along and got on with things in good spirits. The first album by the new line-up was unimaginatively called 'Any Trouble' and it was released in 1983. The sessions were very difficult…EMI hired David Kershenbaum to produce and it turned out to not be an ideal match. I was chasing a more keyboard orientated sound and not at all confident as the only guitarist in the band…and David struggled to translate my scrambled thoughts and visions into anything coherent! The record is my least favourite Any Trouble recording…it just doesn't sound like Any Trouble. I still think it was a good collection of songs that rather missed the point…hey ho!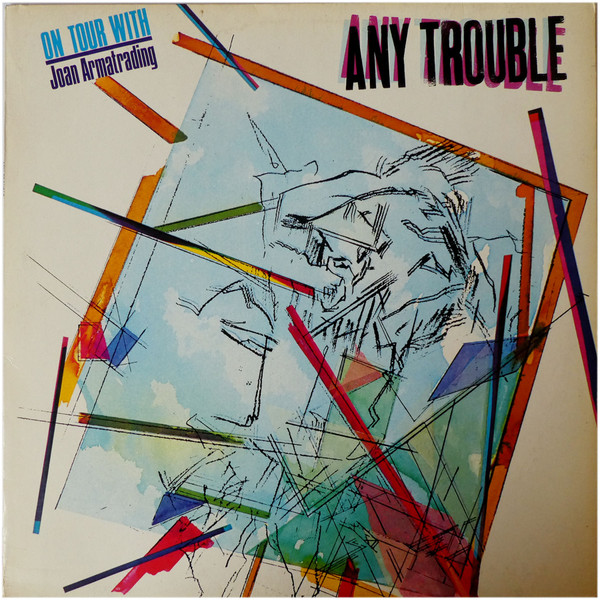 EMI gave us one more chance…so we got John Wood back (in tandem with Will Birch, great writer and guitar pop expert!), went to The Who's Ramport Studios in Battersea and knocked out twenty odd songs, pretty much live in the studio. We cut a handful of re-arrangements of our favourites from the Stiff days, tackled some choice covers, invited along some of our heroes (Richard Thompson, Iain Matthews, The Sutherland Brothers, Geoff Muldaur…) to participate, added a horn section under Muldaur's guidance in NYC, had orchestral parts arranged by Robert Kirby for a couple of tunes and generally had a fine old time. EMI in the UK released 'Wrong End Of The Race' as a 19 track double vinyl set in 1984…'everywhere else, they whittled the album down to a single album. The double album remains my favourite Any Trouble release. I think it works musically and I have nothing but good memories about the sessions. Needless to say, it bombed completely and EMI gave us the chocolate watch pretty soon afterwards. We limped on till the end of that year and then threw in the towel.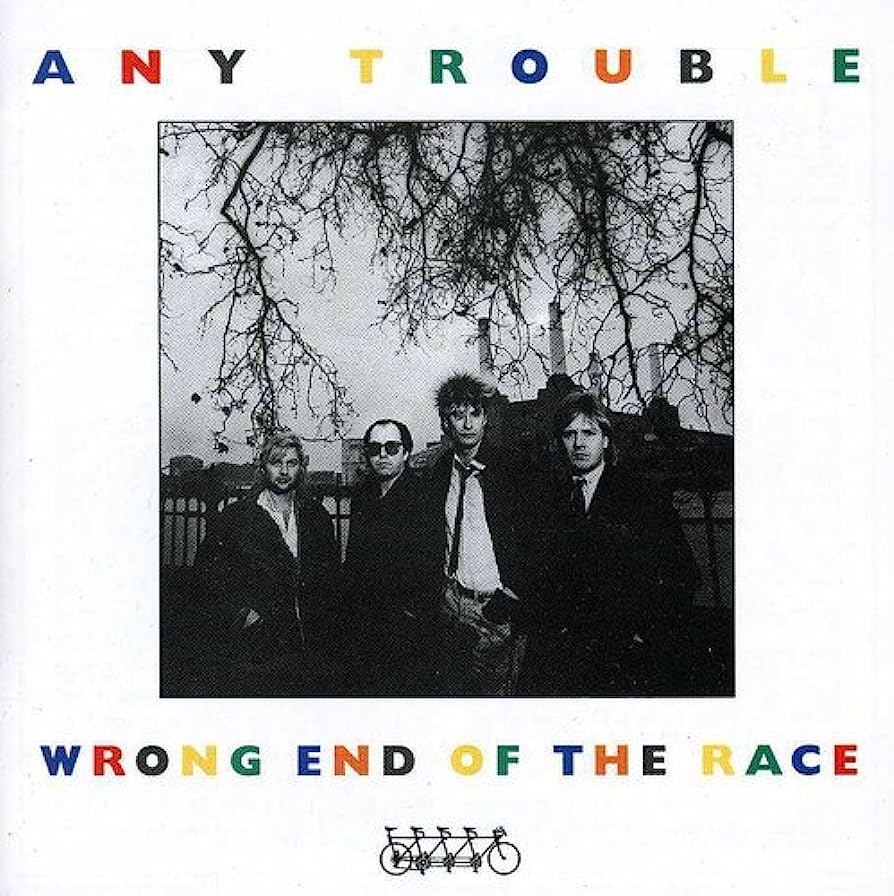 Twenty three years later, we reconvened to make another album. I'd been stockpiling Any Trouble type songs for a while and a 2002 Cherry Red compilation from the Stiff catalogue had attracted some attention…so it seemed like the time was right to poke the beast again. Martin Hughes and Chris Parks returned, Mark Griffiths replaced Phil Barnes on bass and John Wood came back as producer. Even Stiff Records got back on board and re-signed us! The new album was called 'Life In Reverse' and came out in 2007.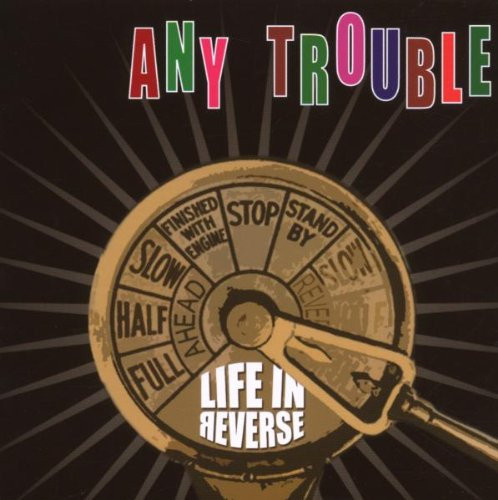 I think our diehard fans enjoyed it…it was certainly closest in sound and spirit to our debut album. Everybody else in the world ignored it. We played a couple of shows in support, had a blast and then all went back to whatever we'd been doing before! In 2013, Cherry Red came knocking again and I helped them put together 'The Complete Stiff Recordings'…the definitive collection of our Stiff years. Again, we played a couple of shows to support the release and I began to think that an album of new material might not be a bad thing…So in 2015 we reconvened in a Manchester studio and put together 'Present Tense'. We cut 20 plus tunes and squeezed 18 of them onto a single CD! Reviews were favourable and we played a short tour to support the release, culminating in a big festival appearance in Leon, Spain. Once again, we all then split and went back to our normal lives…having had a lot of fun and some hard times along the way and rarely troubling any charts at all!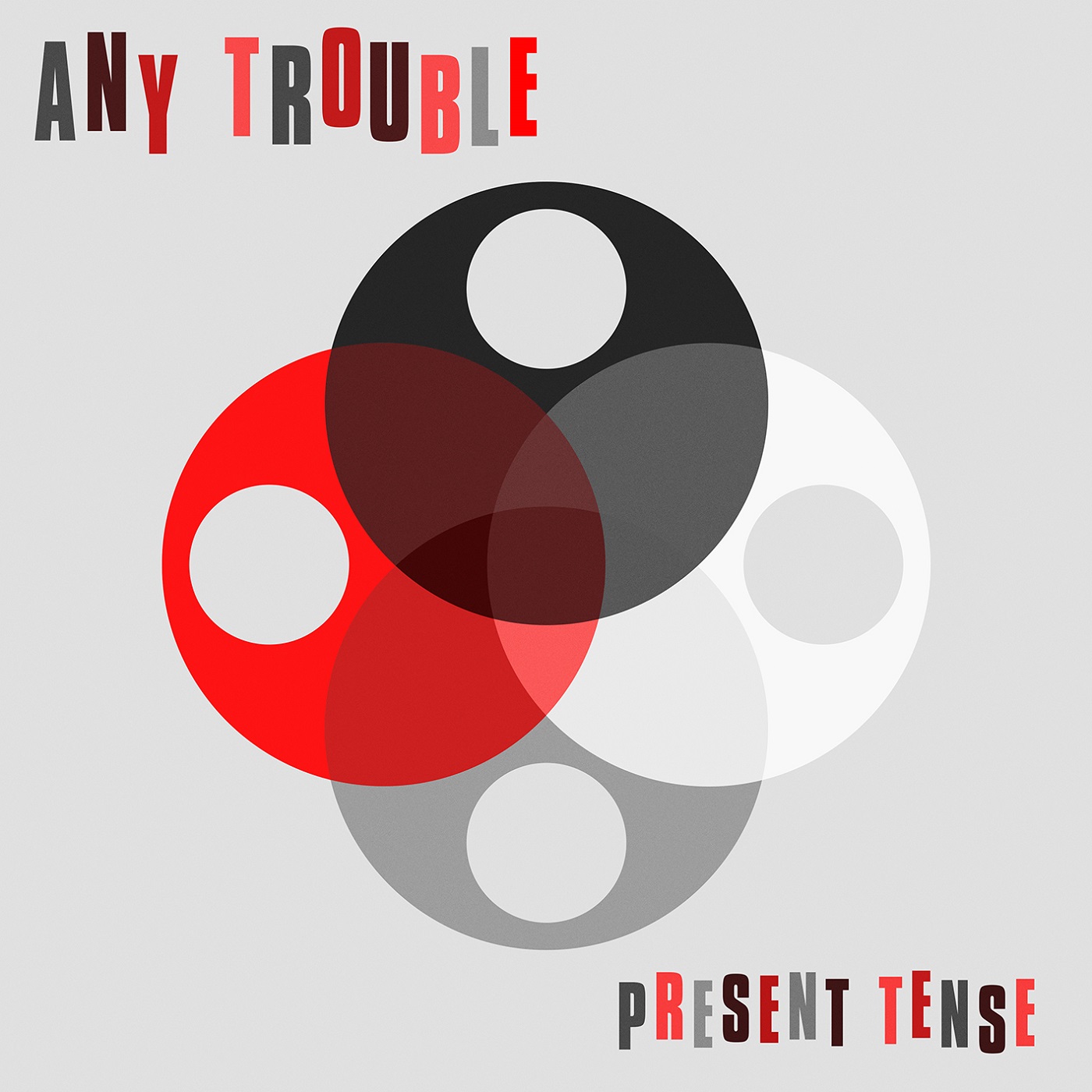 In the recent times you actually had a reunion, is there a chance to get back together to record some new material?
I don't think so…Martin Hughes had some health issues after the last album and tour and has now retired from playing…and I really wouldn't want to do it with another drummer. I'm pretty much retired from the road now…so I think the Any Trouble story is pretty much all written.
Tell us about the wedding of John Wood, where you met Richard Thompson. What was it like working on the 'Shoot Out the Lights' album?
Shortly after we finished recording the first Any Trouble album, John Wood got married and invited me to the wedding. I did indeed meet Richard and Linda Thompson there. I was a huge fan. We got along and stayed in touch. In 1982, Richard called me and asked if I'd be interested in singing backing vocals on the 'Shoot Out The Lights' sessions. I spent a fun afternoon in the studio and that really started a longer term association with Richard that lasted until I moved to the States in 1992. Happy days!
I truly enjoy all four albums you did with Christine Collister. How did you first meet and what was the creative process like for you two?
There are actually five Gregson & Collister albums. Chris and I met at a folk club in Manchester in 1984. She was the MC for the evening and played maybe half a dozen songs before the main act. It was instantly obvious that she was a world class singer. I introduced myself to her… Any Trouble was slowly falling apart at that point and I was looking at what might come next. My original thought was to write songs for Chris and produce tracks for her…more of a backroom role, really. I was about to work on a Richard Thompson album and suggested that he might like to give Chris a try too…which he did. Quite a brave move for both of them. There would inevitably be comparisons with Linda Thompson. It all worked out great, Chris and I joined Richard's touring band and for the next few years we split our time between that and being Gregson & Collister, a predominantly acoustic duo. Essentially, I was the songwriter and musician and Chris made my songs her own and sang the hell out of them! We did quite a few covers and built up a really strong reputation as a live act, sold a few records along the way and parted company in 1992. I have many happy memories of that time…and also a few bittersweet ones…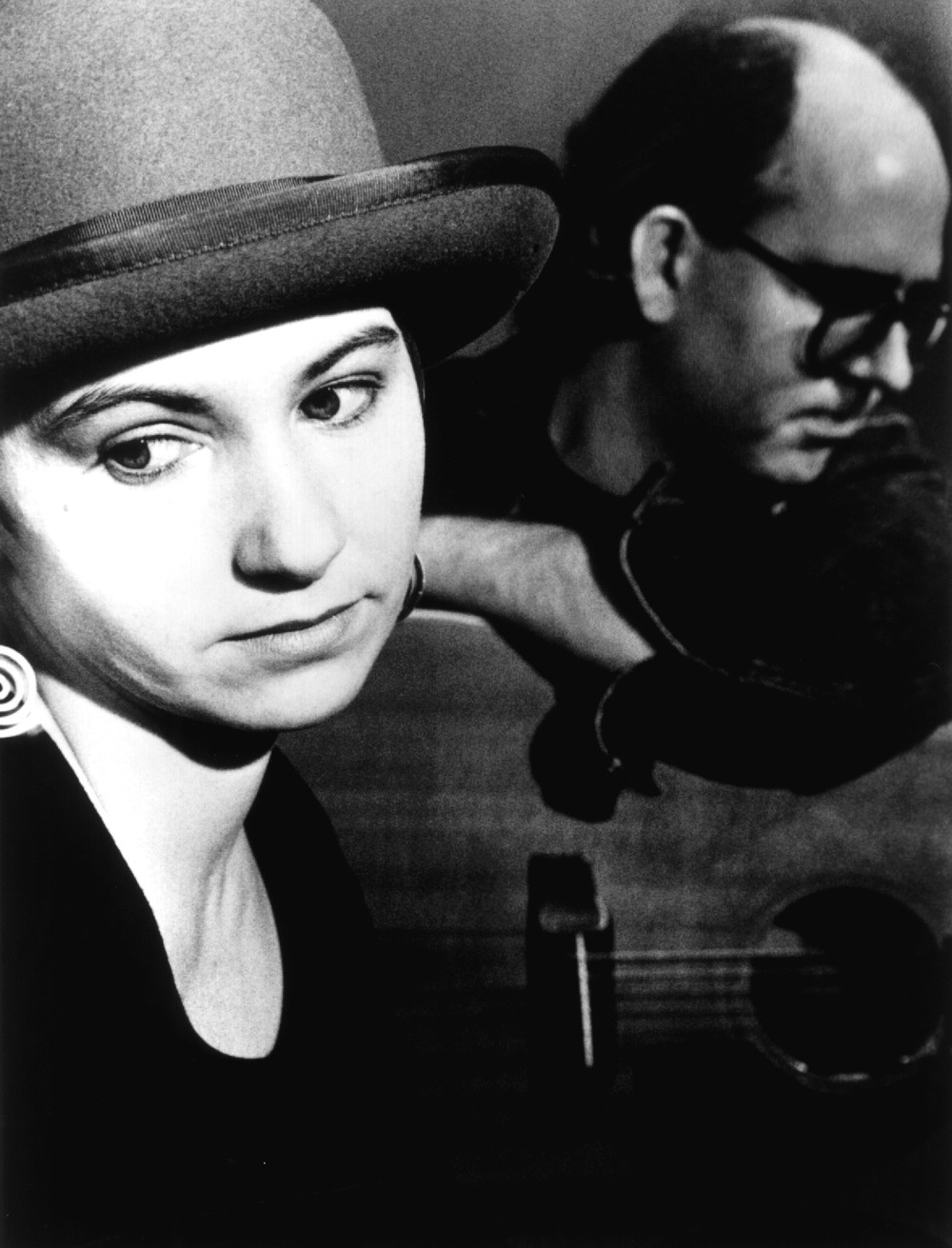 At the time you were also working on your 1985 debut solo album, 'Strange Persuasions'. What was it like to work solo?
It was fine, really…I'd already spent many an hour on my own in studios banging out demos of the songs I was writing, Any Trouble had broken up in a blaze of apathy and it was no big leap to doing a solo project. The hard part was finding a new audience…and to some extent that carried on for the rest of my "career!"
More than several solo releases followed, are there any that you really like the most or you have very fond memories working on?
I think there are around twenty stand alone solo CDs…far too many! I don't have any particular favourites…I'm in the fortunate position that, as a free agent, I only have to put out albums that I like and can stand behind. There's no commercial or industry pressure, so I just do whatever I want, rightly or wrongly. I've been fortunate in working with a lot of great musicians, engineers, co-writers, designers etc and don't really have anything but fond memories connected to working on solo projects.
What are some of the latest projects you are working on?
I released eight new CDs in 2020…my lockdown project! Mad fool…I'm currently working on a CD with the Guilty Men, a six piece Manchester based rock band featuring me and various renegades from Barclay James Harvest, 10cc, The Cheaters…everybody writes, everybody sings. Good fun…
How did Plainsong come about?
 The original band came together in 1972. I did a couple of years with them in 1998/99, essentially stepping in for Julian Dawson who was having some health issues. I was a big fan of the original band and had got to know Iain Matthews, who guested on Any Trouble's 1984 album. Andy Roberts and Mark Griffiths were the other members…all great chaps and fabulous musicians. Lovely experience… I look back on it fondly.
And through that 3 Boxes were born?
That's right… Griff [Mark Griffiths], Andy and I decided to do something that was all about acoustic guitar instrumentals. Brilliant fun…sadly, rather short lived as we didn't seem able to find an audience for what was apparently a very niche genre! Great shame…we made one album together and I think it really stands up!
How do you see the relationship between the instrument and the space where the instrument is recorded?
Interesting question… Although some rooms have an inherently good sound and some instruments produce stellar tones. I've never been that bothered about all that. I'm generally more interested in the song, the emotion, the energy, the passion. I don't really notice an "inferior" sonic presentation if all those other elements are there. The first Gregson & Collister record was a live album recorded on a cassette…very lo-fi but our best seller. Go figure…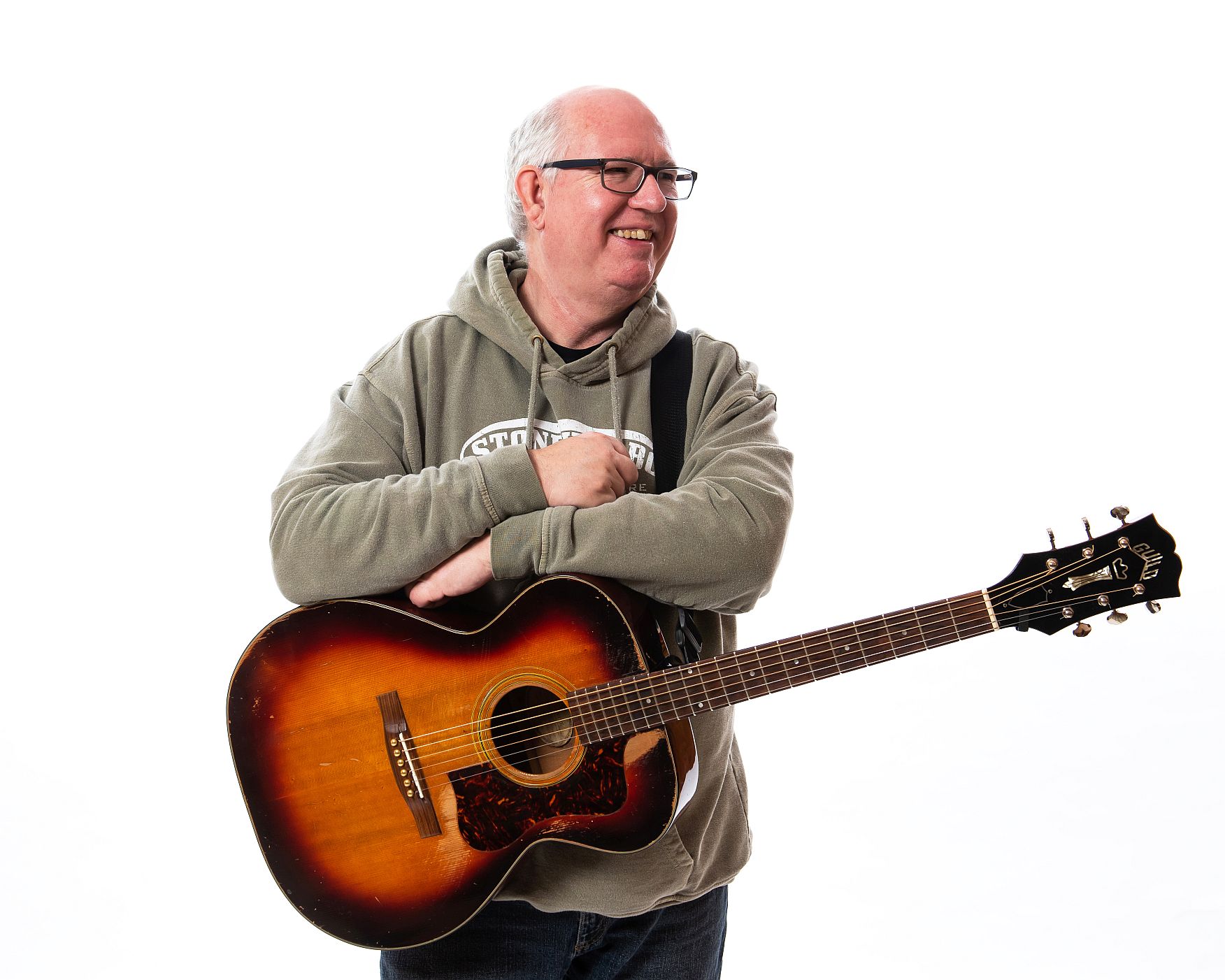 "I'm constantly tinkering with the songs"
Do you discover new aspects of your songs developing in front of an audience?
All the time! As my fingers and brain slowly seize up with age, everything seems to get slower and simpler! I'm constantly tinkering with the songs and thinking about different ways to approach them…much to the audience's annoyance, I suspect!
Looking back, who influenced your guitar playing the most and did influences change during the years?
George Harrison…great stuff in The Fabs and then his solo recordings…amazing slide player. Also very taken with McCartney's guitar playing, particularly on acoustic. Huge Pete Townshend fan…the greatest electric guitar tones and also a brilliant acoustic player. Love Robbie Robertson and Jerry Garcia (especially playing steel guitar). Very inspired by the 70's/80's folkies…John Martyn, Nick Drake, Martin Carthy, Jansch and Renbourn… Hugely inspired by Richard Thompson, the master on the electric and acoustic guitar…Ry Cooder…Amos Garrett…Dave Gregory (XTC), Kimberley Rew (The Waves), Robbie McIntosh (The Pretenders et cetera), Tim Renwick (Sutherland Brothers), Neill MacColl (The Bible), Brinsley Schwarz and Martin Belmont (both from The Rumour), John Lees (Barclay James Harvest), Glenn Tillbrook (Squeeze)… So many great players…and I'm sure there are loads I've forgotten. Ronnie Wood! Especially with The Faces. I don't think my influences have changed that much over the centuries. I still love early rock and roll (Chuck Berry, Eddie Cochran, Buddy Holly etc) and am still obsessed with the guitar. I try to play every day.
What are some of your favourite albums?
'Beatles For Sale,' 'Motown Chartbusters Volume 3,' 'The Band,' 'Quadrophenia' (The Who), 'On The Beach' (Neil Young), 'Pink Moon' (Nick Drake), 'Solid Air' (John Martyn), 'Pour Down Like Silver' (Richard & Linda Thompson), 'Last Record Album' (Little Feat), 'Into The Purple Valley' (Ry Cooder), 'Nonesuch' (XTC), 'Beat Of The Street' (The Sutherland Brothers and Quiver), 'Midnight Love' (Marvin Gaye), 'Veedon Fleece' (Van Morrison), 'Fairport Nine' and 'Every Picture Tells A Story' (Rod Stewart), 'Live (aka Skull & Roses)' (Grateful Dead), 'Plastic Ono Band' (John Lennon), 'Living In The Material World' (George Harrison), 'Having A Wonderful Time' (Geoff Muldaur), 'Exile On Main Street' (The Rolling Stones), 'Abba's Greatest Hits'…
Have you found something new lately you would like to recommend to our readers?
I'm ashamed to say that I don't listen to a whole lot of new music, unless it's an act I'm producing! In that context, I can thoroughly recommend The Hayes Sisters, Union Jill, Brian McDade, Don Sanders, Lou Brown, Maria Silker, Barton.
You've worked with some terrific music makers , are there any that you think to yourself sometimes I would've loved to do something with them? And could it still be something of a possibility of something to come?
Lord…there are loads of musicians I wish I'd had the chance to work with… top of the list would probably be Pete Townshend…still completely vital after all these years. Sadly, I suspect that the time for such collaborations has most likely passed… I'm pretty much retired now. Hey ho.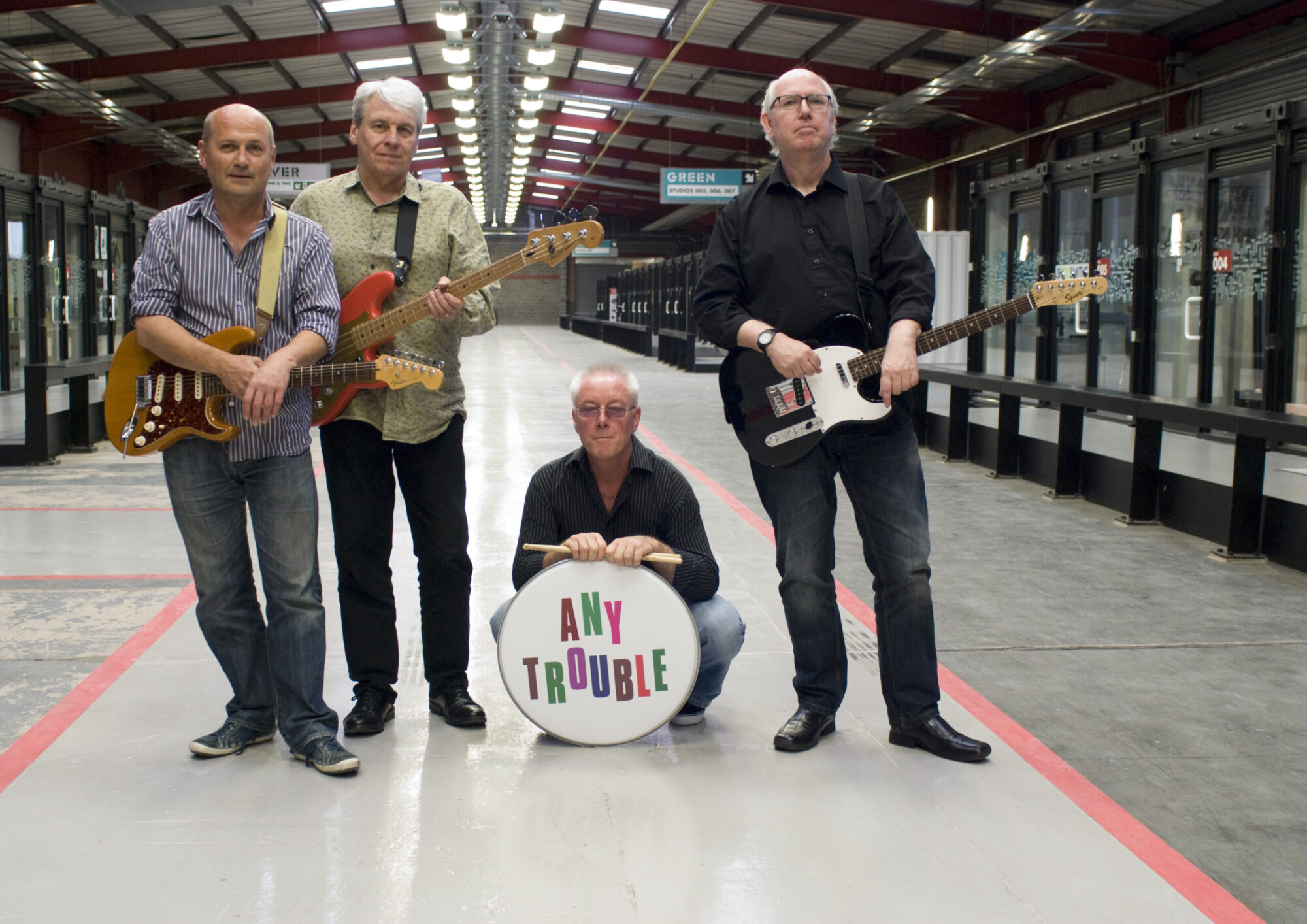 You've written some absolutely brilliant songs over the years and it's an age old question but are there any particular faves be it on a personal level or purely as a musical content or both as they tend to go together?
Thanks for the kind words…much appreciated. There may be some of my songs that particularly resonate with me for mostly personal reasons…but on the whole, I think it's down to the audience to pick their favourites! Funny story…We released a 'Best Of Clive Gregson' compilation a few years back (my manager picked the tracks!)…18 songs. About a week after the release, I got an email from a fan complaining that we'd picked the wrong eighteen! Not just one or two…but all eighteen. You couldn't make it up.
Klemen Breznikar and Roy Phillips
---
Headline photo: Any Trouble (1978)
Clive Gregson Official Website