'The Trouble With Desire' by Frank Viele | New Album
Exclusive video premiere of 'The Trouble With Desire' by Connecticut-based singer-songwriter Frank Viele, taken off his forthcoming album.
---
It wasn't until the pandemic hit in early 2020 and he was forced to hunker down that Viele realized that time itself was the world's most precarious, yet precious, resource.
At that time, Viele embarked on a writing-and-recording journey with Jimmy Nutt (Jason Isbell, American Aquarium, The Dead South) and James LeBlanc (Travis Tritt, Will Hoge, Tim McGraw, Faith Hill, Dylan LeBlanc, Kid Rock, Rascal Flatts) of Muscle Shoals, Alabama. Within this co-writing collaborative partnership, Viele approached each new song slowly, intentionally, and with an open mind, challenging himself to transcend the limits of genre and industry expectations.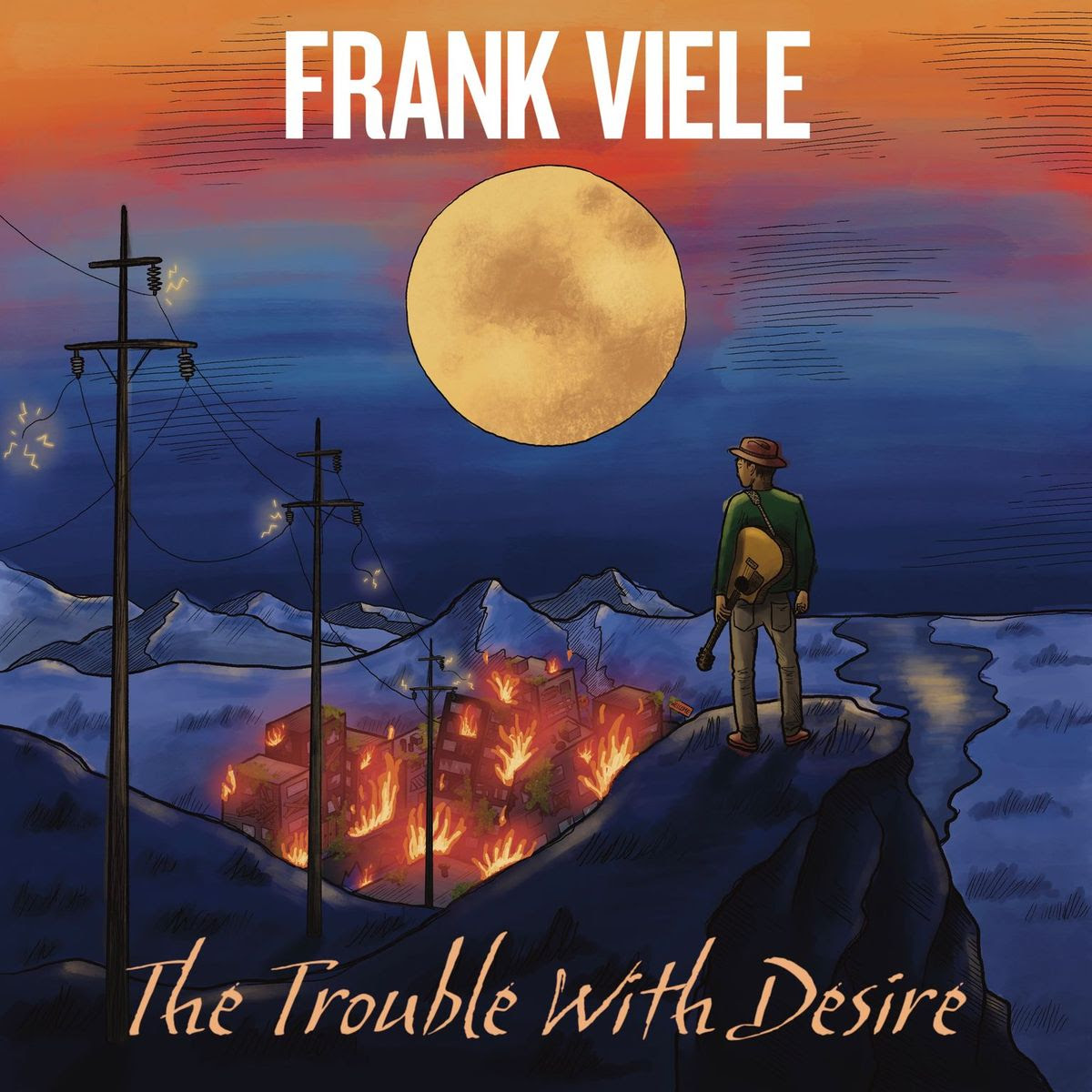 In 2021, a handful of songs that he had started recording in Connecticut, and finished at Nutthouse Recording Studios in Muscle Shoals, were brought to life in the 2021 EP 'Time Is A Thief'.
"'The Trouble With Desire' is a song about the things we have to sacrifice to pursue the things we think we want. It's about the struggles and self-doubt we carry when pursuing a dream. It's about how sometimes the things we want most in life are the things that can cause us the most harm or present the biggest challenges to us. Drawing on the thought pattern of why sometimes we cannot walk away from certain aspects of our lives no matter the potential for chaos, it subtly speaks to the blinders we often put on when reaching towards a goal or fighting a battle – ultimately losing site of what we are sacrificing in return until it's too late." – Frank Viele
With several albums under his belt and a growing reputation as one of the most exciting voices in Americana music, Frank Viele continues to push the boundaries of what it means to be a modern singer-songwriter. Whether he's performing on stage or in the studio, he approaches his music with a passion and intensity that is infectious, making more and more folks take notice…one stage at a time.
---
Headline photo: Donato Biceglia
Frank Viele Official Website / Facebook / Instagram / Twitter / Bandcamp / YouTube