Pete Francis | Founding Member of Dispatch | Interview | New Album, 'PTRN SKY!'
Pete Francis releases a brand new album 'PTRN SKY!,' out via Noble Steed Music. The record is Francis' first full-length solo release since 2010 and his 2019 departure from Dispatch, the alternative roots powerhouse he helped form in 1995.
---
Recorded at home in Connecticut and produced by Scott Jacoby (Coldplay, Vampire Weekend), 'PTRN SKY!' finds the acclaimed songwriter and multi-instrumentalist reckoning with the depression and anxiety that have dogged him for most of his adult life, functioning both as an account of how Francis healed and as an agent of healing itself. In addition to therapy and medication, Francis used songwriting as a means of self-care, inhabiting a stream of consciousness style unlike anything he had previously done. Rather than penning the lyrics first, Francis channeled the emotions evoked in the music, inviting the synthesizer and drum loop-heavy sonic landscapes to guide the words that eventually came out.
Francis first rose to fame in the late '90s as one of the founding members of Dispatch. The trio recorded and toured extensively, experiencing an expeditious rise that helped rewrite the rulebooks for modern indie bands after becoming the first of which to sell out Madison Square Garden. In the years following, Francis' battle with depression and anxiety became increasingly difficult, and at 31, he was diagnosed with bipolar disorder. In 2019, Francis made the decision to permanently step away from the band to focus on his health and wellbeing. During his time with Dispatch, he released a series of widely lauded solo albums, but 'PTRN SKY!' feels different. It's here where he's finally able to step through the darkness and into the light.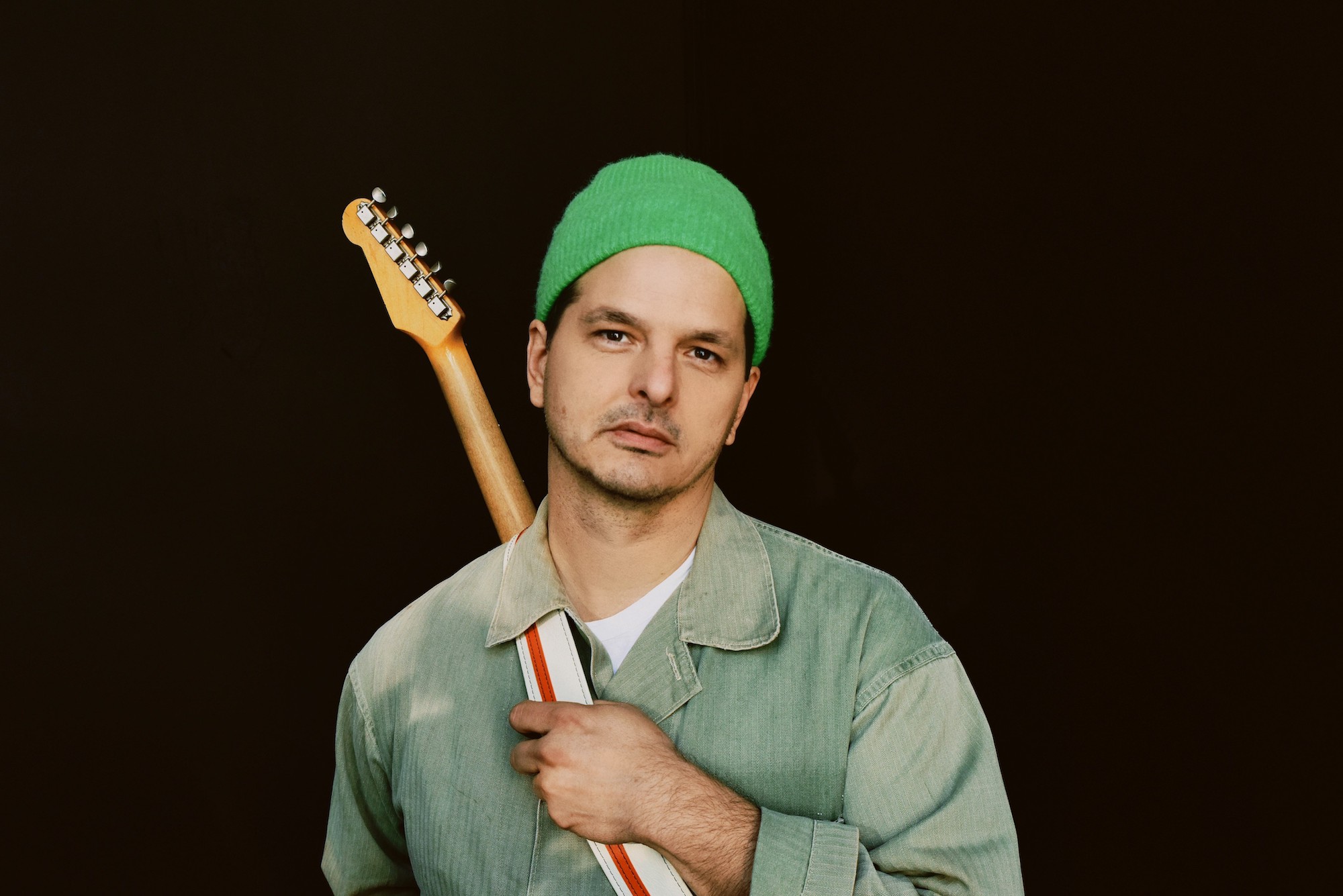 "I used these sound patterns and fashioned them in a way that created a unique soundscape"
How long did you work on 'PTRN SKY!'?
Pete Francis: I wrote the songs on 'PTRN SKY!' over the course of three years, and took an entirely different approach to creating music than I have in the past. This time I began songs using a drum or percussion loop as the base… Loops are so cool because they go on forever. To me, they are a rhythmic, primal canvas to splash sound on. It made me think of being in a mother's womb hearing the thump of her heart beat. This is our introduction to life's most basic beat of all. And so, I felt like that was a great place to conceive of a melody or a guitar riff. All of these pieces of sonic fabric are waiting to be ripped and sewn together.
That's part of what inspired the title, 'PTRN SKY!' I used these sound patterns and fashioned them in a way that created a unique soundscape that feels compelling and original. My wife, Katie, is an artist and she has been experimenting with all sorts of patterns. We used her abstract heart painting as the album cover. Her use of swirling colors and shapes felt like the perfect visual representation of the 10 songs on the record.
Also with loops, you can mess up and keep going in the session. I made this record in Logic Pro – there are tons of inspiring loops there as well. I engineered most of the records in my studio, Dragoncrest. I tried doubling and tripling vocal takes and I really love the result. With each take, the vocal layering made my voice feel stronger and fuller.
You've been laying quite a lot of shows in February, do you enjoy presenting new songs to the audience?
Yes, in our live show the songs take on a new life thanks to my awesome band. With the new material we stretch the arrangements and improvise certain sections so the tunes feel fresh every night. We did a run of City Winery dates in New York, Philly, and Boston. The New York show was my favorite – the crowd was pumped, the sound was great, and they had some very tasty hummus in the dressing room! I hadn't played in NYC for a few years – it felt SO good to be back in town.
The last three years have been very strange. Have you found the isolation creatively challenging or freeing?
I like organizing and taking care of my gear – scouring the internet for cool guitar pedals was fun. I played too much online chess, which felt equivalent to a gambling addiction. Mostly I survived the pandemic in the woodshed with my guitar and my engineering chops. I recorded tons of demos, and thankfully a lot of cool tunes emerged. I also did a lot of distance jamming on Zoom, but that got old quick.
How was it to work with Scott Jacoby who produced the album?
I love working with Scott. To me, he is an audio chemist and a surgeon of sound. He has incredible technical chops, empirical know-how and a deep understanding of the chemical reactions that occur when a song is being created and mixed. Along with this scientific prowess, his musical ideas are deep and very soulful. We composed a lot with synthesizers on this record. The Juno 106, the Prophet 5 and the minimoog are all present on many of the tracks. I love how the acoustic guitar blends with the synths. It's my love for all the incredible Pink Floyd records I listened to as a kid that drew me to this sonic palette.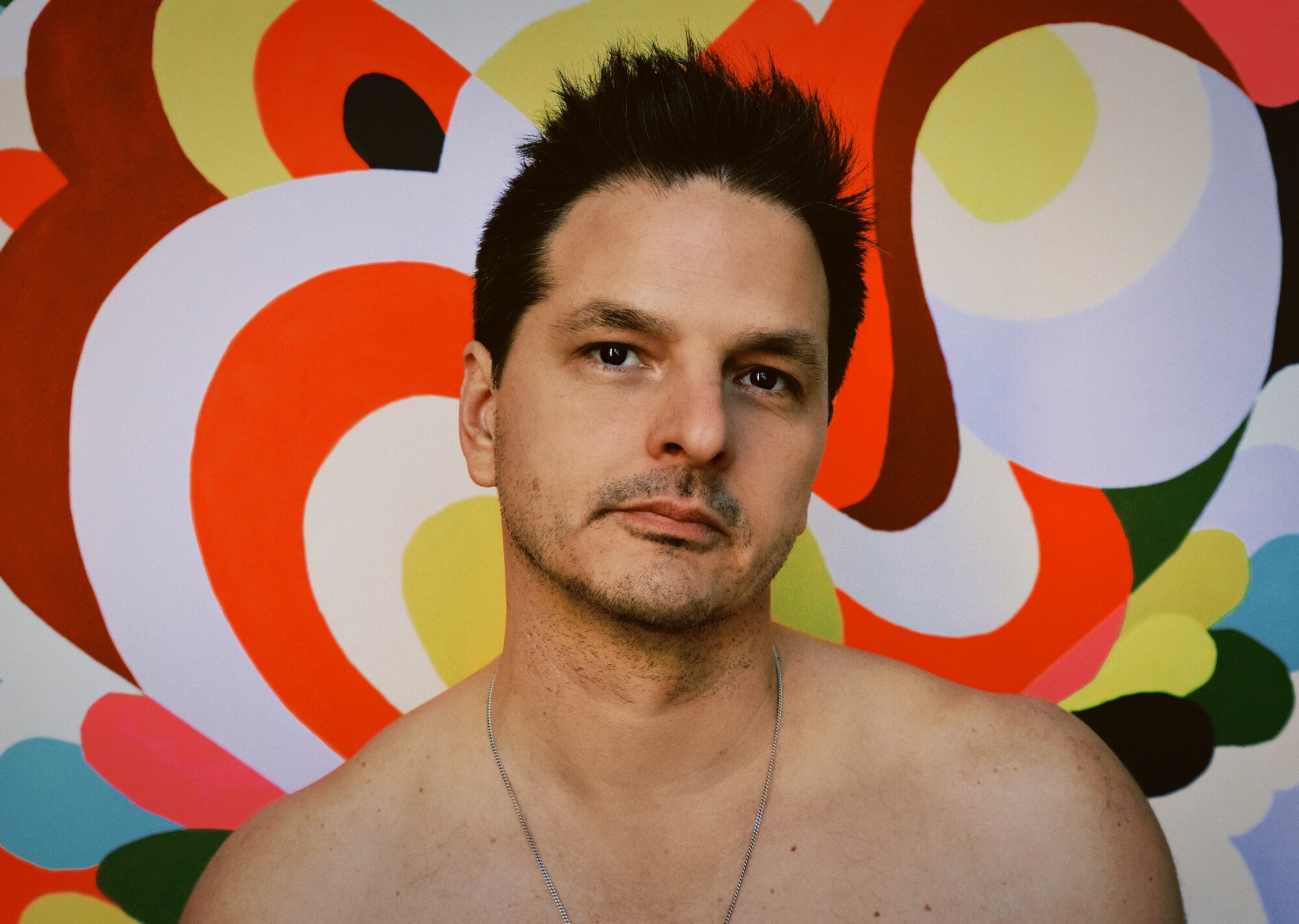 "Being more curious and less critical about my life"
Where did inspiration come from for the songs you wrote? To me the album sounds very intimate…
The inspiration of these songs came from me being more curious and less critical about my life. I ask a lot of questions in the lyrics of these songs:
"Tell me why I can't get on with it,"
"Why am I so broken,"
"Why would you disappear?"
In writing these songs, I was emerging from a place where I felt very lost, with no sense of agency. Working on this album was a healing process for me. For most of my adult life, I've dealt with profound depression, crippling OCD thinking, persistent hypo-mania and anxiety. These songs became a kind of trail map out of the darkness that I was lost in. With a lot of therapy, medication and self compassion I've learned to embrace the light and beauty that this world has to offer.
I hope you don't mind if we talk about Dispatch. What runs through your mind when hearing some of the albums you did with the band?
I love the music we created together. We had so many fun adventures on the road and in the studio. We grew up together musically. I think what made Dispatch special was our vocal blend, the way our voices melted together. I know the three of us wanted to put out beautiful music and we worked really hard to make that happen. It's remarkable to think about our growth from 'Silent Steeples' which was a record where we all sang and played acoustic guitars, and on to the Dispatch EP where we had much better understanding of our instruments and could rock out more.
'PTRN SKY!' is definitely not your first solo album. You have a lot of releases under your belt, but still I find it a bit different. It feels like you took a lot of time to make it.
Yes, it did take more time than many of my records. For the past five years, I've been studying the recording process. Learning things like where to place a mic on an acoustic guitar, what compression and EQ do to a vocal, and how to comp my guitar solos. In learning these techniques it made me look at songs in a completely different way. I kind of see them now as puzzles that are fun to solve. On 'PTRN SKY!' I worked to create pieces that feel compelling and alive.
What are some future plans?
I write every day and I look forward to every gig. I have a renewed sense of wonder about so many aspects of music. I have the best team of folks with my management, booking agent, and label. We are giving it our all and hopefully we can keep putting on great shows and keep releasing songs that can bring peace and joy into the world.
Let's end this interview with some of your favourite albums. Have you found something new lately you would like to recommend to our readers?
I love talking about my favorite albums! 'Waiting For Columbus' by Little Feat, 'Funky Kingston' by Toots and the Maytals, Dire Straits first album, 'Blue' by Joni Mitchell, 'Mule Variations' by Tom Waits, 'Dirt Floor' by Chris Whitley, 'Kind of Blue' by Miles Davis, Rickie Lee Jones first record, 'Babylon By Bus' by Bob Marley, 'Tea for the Tillerman' by Cat Stevens, 'Graceland' by Paul Simon, 'Blood on the Tracks' by Bob Dylan, 'In Rainbows' by Radiohead, Tracy Chapman's first album…… Oh man there are so many records I love!! These are just a few. Also if you haven't heard the song 'Magnet' by NRBQ, crank it up! Such a fun song!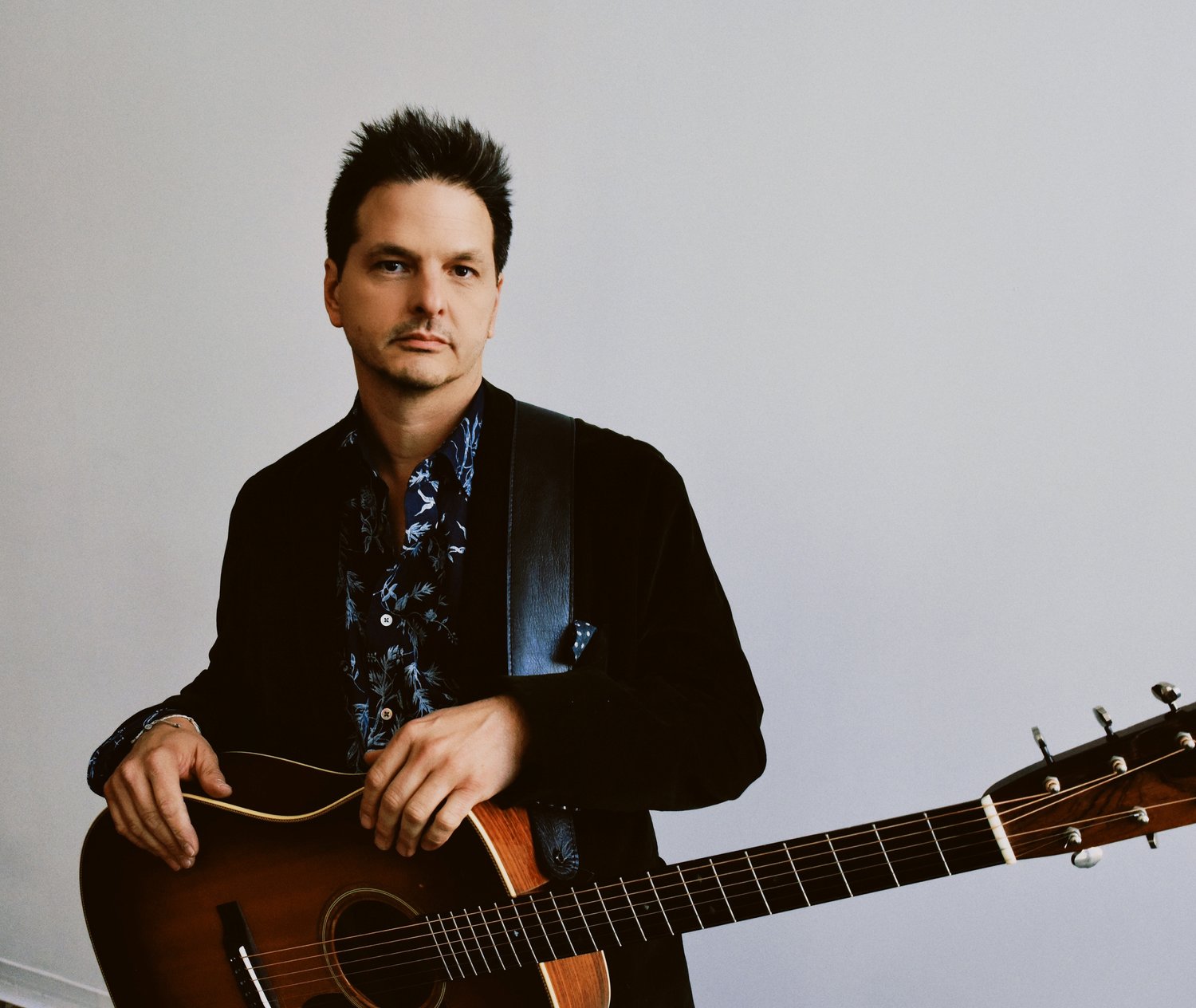 Thank you. Last word is yours.
These days I use the phrase Mental Forgiveness rather than Mental Illness.
In my opinion, finding compassion and being able to forgive oneself is super important. Gratitude has also really helped me. I believe that creativity can lead to healing and a greater understanding of ourselves. Music is medicine, that's for sure!
Klemen Breznikar
---
Pete Francis Official Website / Facebook / Instagram / YouTube
Noble Steed Music Official Website / Facebook / Instagram / Twitter