Liquid Orbit | Interview | New Album, 'Spontaneous Floating Rock Creations'
Liquid Orbit is a fantastic improvisational space rock band from Bremen, Germany with a brand new album out, 'Spontaneous Floating Rock Creations' via Nasoni Records.
---
After releasing two fantastic albums, their self-titled and 'Game Of Promises,' Liquid Orbit is back with their third album. 'Spontaneous Floating Rock Creations' was recorded as a live session in the studio in 2022 and it's a journey across the universe of psychedelic rock.
The band consists of Sylvia Köpke (vocals, recorder), Anders Becker (organ, synths, mellotron, electric piano), Ralf Höpken (bass), Andree Kubillus (guitar), and Steve Wittig (drums).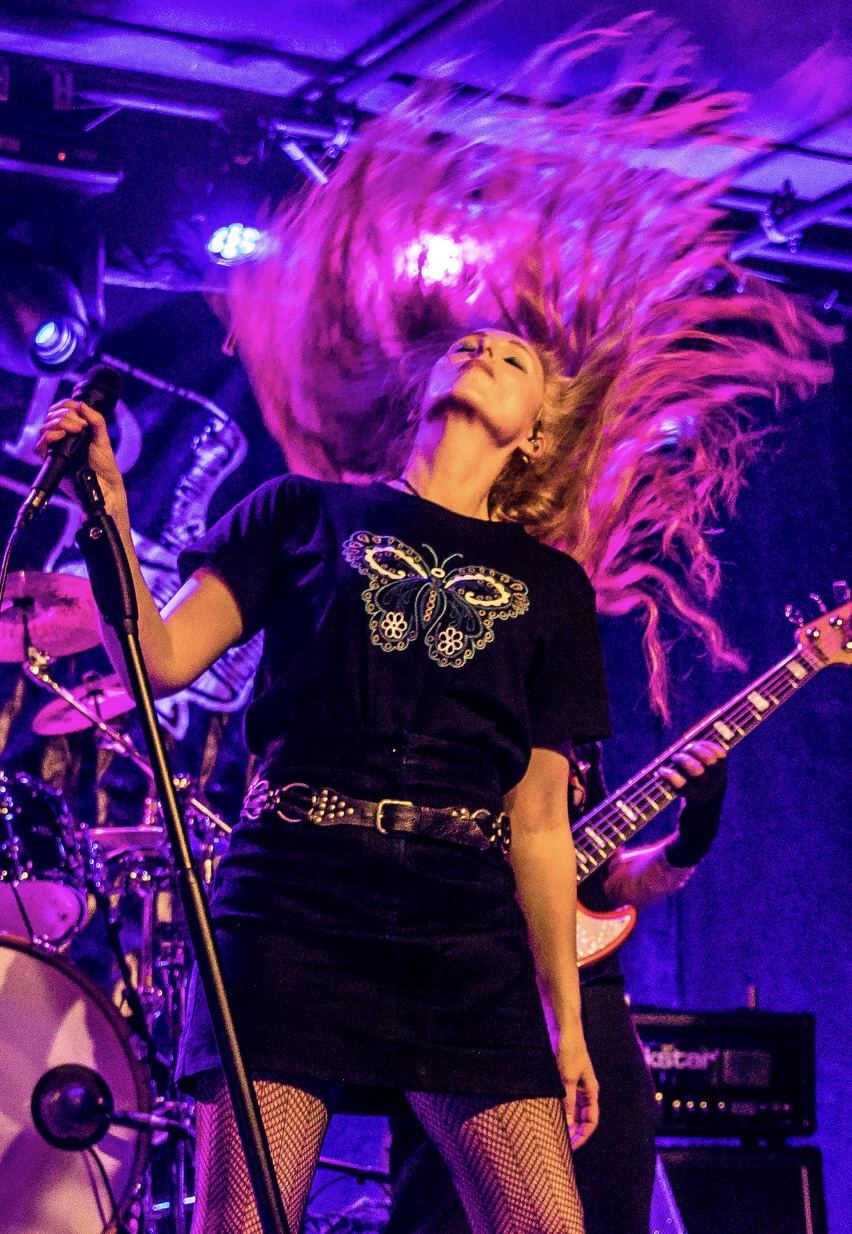 "We like musical freedom as well as sophisticated arrangements"
Would you like to talk a bit about your background?
Anders Becker: I've been into 1960s and 70s music since my teens. That was in the mid 1980s. At that time I started collecting old records and I tried to recreate those sounds I discovered there. I didn't know anyone who knew about it and it was very difficult to get information and the equipment. So I had to figure everything out by myself.
Sylvia Köpke: We have different musical backgrounds. For example, I've studied classical music in recorder, piano and singing. Before joining Liquid Orbit, I sang in a symphonic metal band and in a modern progressive rock project.
Ralf Höpken: David Bowie, T. Rex and Sweet were my first favorite bands. When I started playing bass, the bassists Luis Johnson, Billy Sheehan, Jonas Hellborg and Helmut Hattler were the driving forces with their virtuosity that inspired me a lot as a bassist. The early Gong and Steve Hillage with his album 'Fish Rising' are currently on my playlist.
How would you describe your sound?
Anders Becker: In terms of sound, we are greatly rooted in the early 1970s, which can be heard on the guitar sounds and of course in the fact that I'm only using keyboard instruments from that era. We like musical freedom as well as sophisticated arrangements. That's why we try to combine both. So in our songs there are arranged parts and free passages in which we improvise.
Ralf Höpken: I keep my bass sound puristic because I think the sound comes from the fingers and the instrument. That's why I like playing on my old Music Man Stingray.
When did you decide that you wanted to start writing and performing your own music? What brought that about for you?
Steve Wittig: Writing our own songs was important from the start in order to be able to express our ideas and our creativity in music. I think every musician will probably find out at some point that it is best to express your own emotionality in your own songs.
Sylvia Köpke: I've always written my own music and that's what I love about Liquid Orbit. It was clear from the start that we wanted to play our own music. For me it is also because, as a classical musician, I have mostly interpreted music by other artists and I wanted and still want to test my own musical ideas and limits, together with others.
"It's important for us that a song allows room for improvisation"
How do you usually approach music making?
 
Steve Wittig: At the beginning there is the session, from which certain song, rhythm and melody structures develop through joint rehearsals, which either work well or which are discarded. The good ideas are collected and further developed together until a song emerges. It's important for us that a song allows room for improvisation.
Sylvia Köpke: I approach making music from different directions. At the moment, however, it's more improvisation.
Speaking of which, tell us about the exciting upcoming album coming out on Nasoni Records?
Steve Wittig and Anders Becker: The new album is something completely different from the first two. Until now we have presented solely composed songs with carefully framed arrangements and well developed lyrics. During the lockdown time the band had no opportunity to play together, so we listened to hours and hours of recorded jam- sessions and everybody was so excited about all this spontaneously created music, that the idea was born to release some of it, and this is the result. The pieces came about spontaneously in the here and now.
Ralf Höpken: This album is so special to me because it's so organic. It's just so homogenous, it just runs… It flows.
Can you share some further details about recording and producing it?
Steve Wittig and Anders Becker: It is recorded music that we did in our rehearsal room. While jamming, we record everything with a 16-track-machine to remember our ideas. As we were playing, we weren't aware that we would ever publish them. It was only when we listened to the songs that we realized what potential they contained. We then had the recordings edited and mastered somewhat minimally at Willi Dammeier's Institut für Wohlklangforschung in Hannover.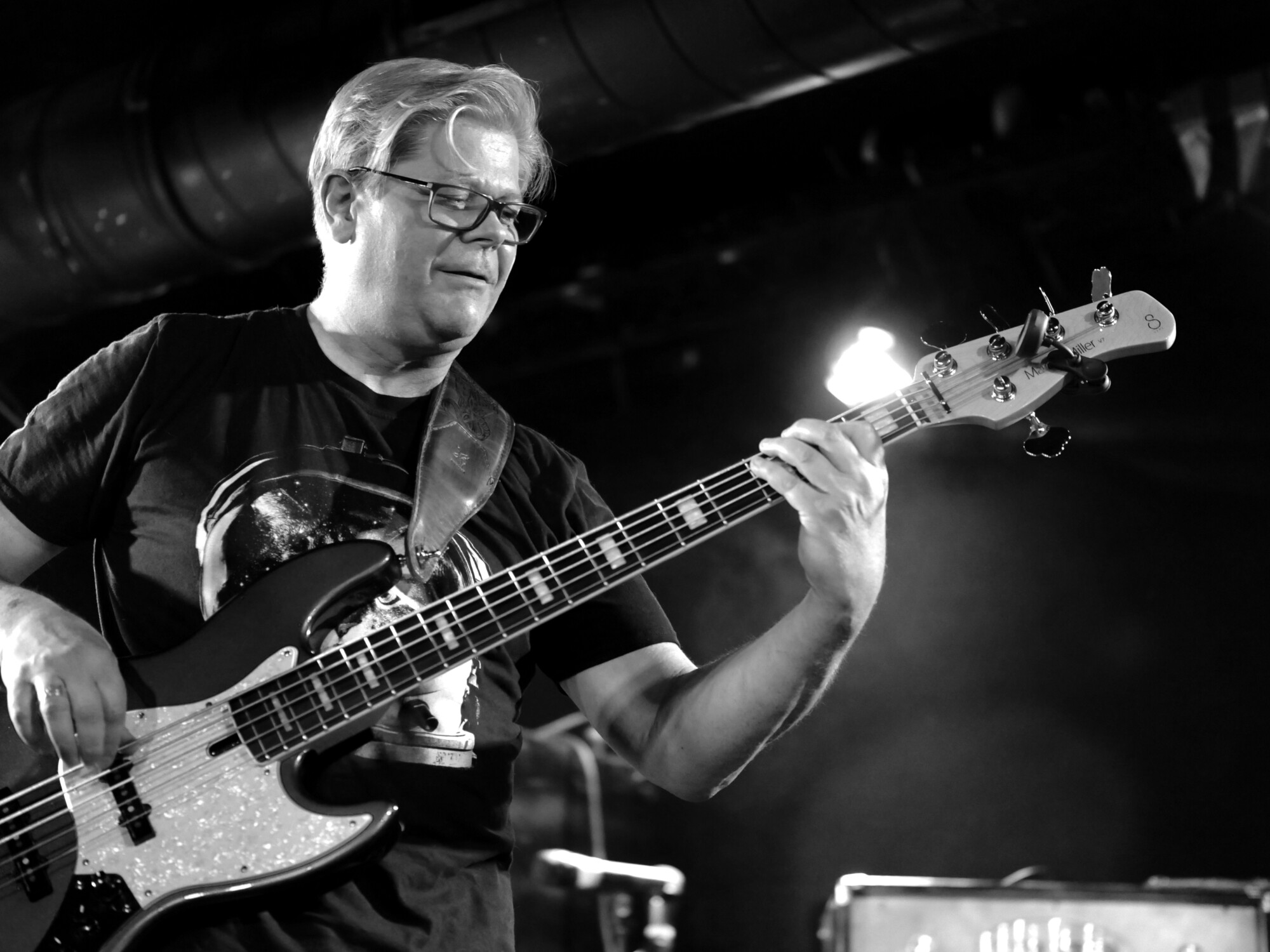 How pleased were you with the sound of the album?
Anders Becker: Since there is a lot of crosstalk on the microphones, these are live recordings that cannot be processed perfectly, but Willi is a genius and he was able to bring the very best out of it. We are totally enthused about what he did with the recordings.
What are some bands/musicians that have a big influence on you?
Sylvia Köpke: I am strongly influenced by classical music, especially music from the early baroque and romantic era as well as the rock and jazz music of the GDR. Early baroque melodies from Italy or piano concerti changed on my mixtapes next to bands such as Silly, Karat, Lift or the singer Uschi Brüning. Later I came across The Doors, Frumpy, Julie Driscoll, Led Zeppelin. I've always found it fascinating to play with elegantly composed and arranged songs as well as with impetuous, free music that transcends boundaries.
In addition to working as a classical musician, I've been involved a lot with symphonic metal and black metal music. Post-rock, progressive rock and psychedelic music soon followed.
Anders Becker: The first psychedelic rock albums I got to know as a teenager influenced me the most. Most of them are well-known classics like The Beatles' 'Sgt. Pepper's Lonely Hearts Club Band' and 'Their Satanic Majesties Request' by The Rolling Stones. The live tracks of Pink Floyd's 'Ummagumma' blew me away. In that time I discovered 'Electric Music for the Mind and Body' by Country Joe and the Fish, the debut album of the welsh band Man and 'Valentyne Suite' by Colosseum.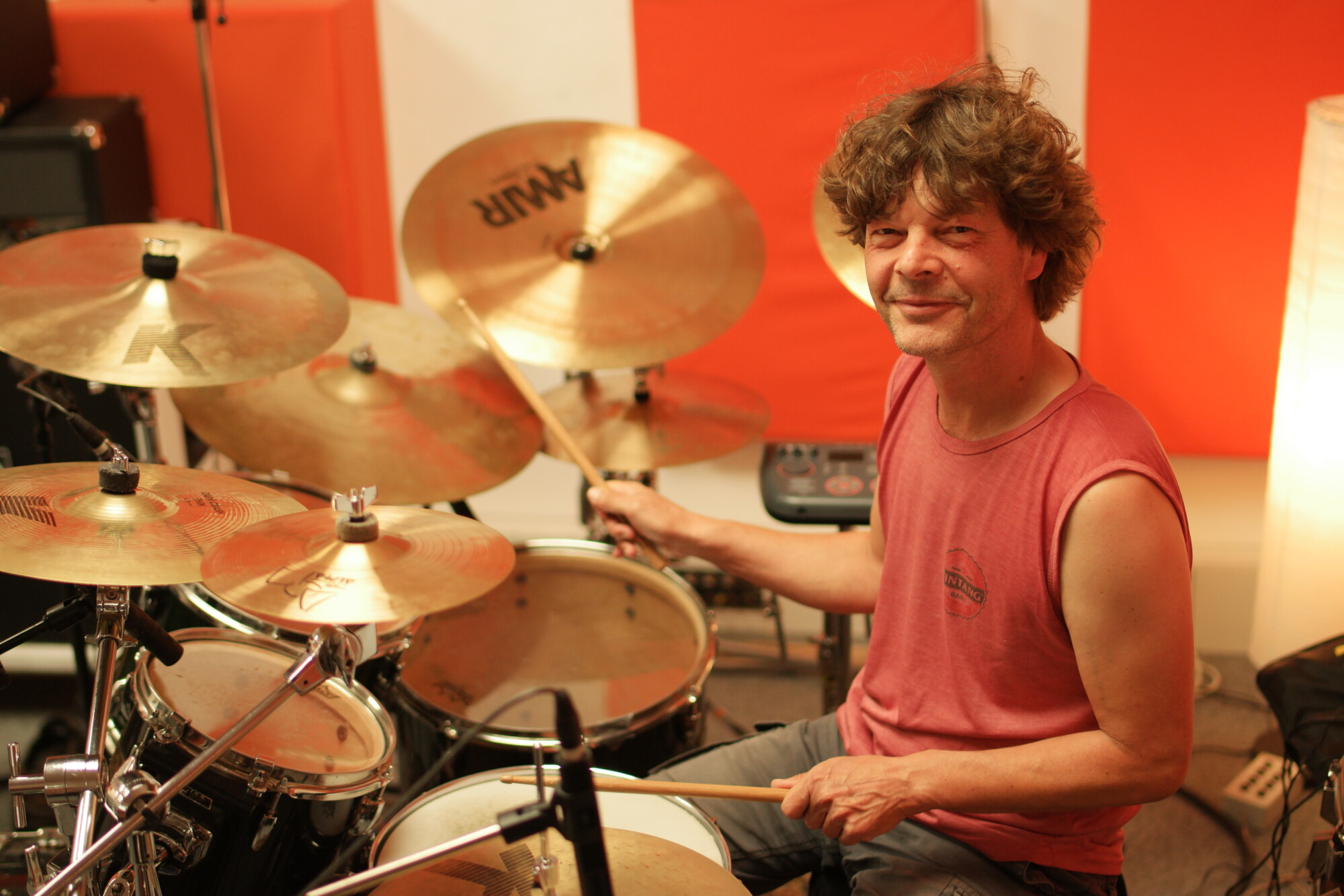 Do you often play live? Who are some of your personal favorite bands that you've had a chance to play with over the past few years?
Sylvia Köpke and Ralf Höpken: Of course there were quite a lot of bands and it's hard for me to narrow myself down to just a few. For example, we had a good time with the girls from Maidavale, the boys from Cosmic Fall, Mouth, Death Alley or with the French band Djiin from Rennes, as well as with the Bremen band Rubber Tea.
What are some future plans?
Ralf Höpken: I would like to keep making new records, playing live and staying with the band. We have known each other for decades; we have grown together very strongly as people. That's what makes our music special. I think that's important.
Anders Becker: I want to continue making music with the band and I'm excited to see what happens. We are fortunate that we do not depend on it to be successful. We can just do whatever we want. And if there are people who like our music and support us, that's great.
How important is improvisation for you?
Steve Wittig: Improving is central to us. It is the biggest challenge, but it is also the most fun. The strength and energy and joy that arises when you create new things together in a band is our most important drive to make music. Only the spontaneous interaction of us experienced musicians, coming from different musical styles and backgrounds enables new ways and our own style.
Sylvia Köpke: I am very much into improvisation. This is due to the fact that it was absolutely common in the older music epochs to improvise on the recorder, so I was playing improvised music even before I came to rock music. I always felt very free with my voice and dared to try more. And that suits me very well with Liquid Orbit. With their musical openness and human warmth, the guys give me the opportunity to freely and unrestrictedly allow my flow of consciousness into melodies. I am extremely grateful for that. I don't take that for granted.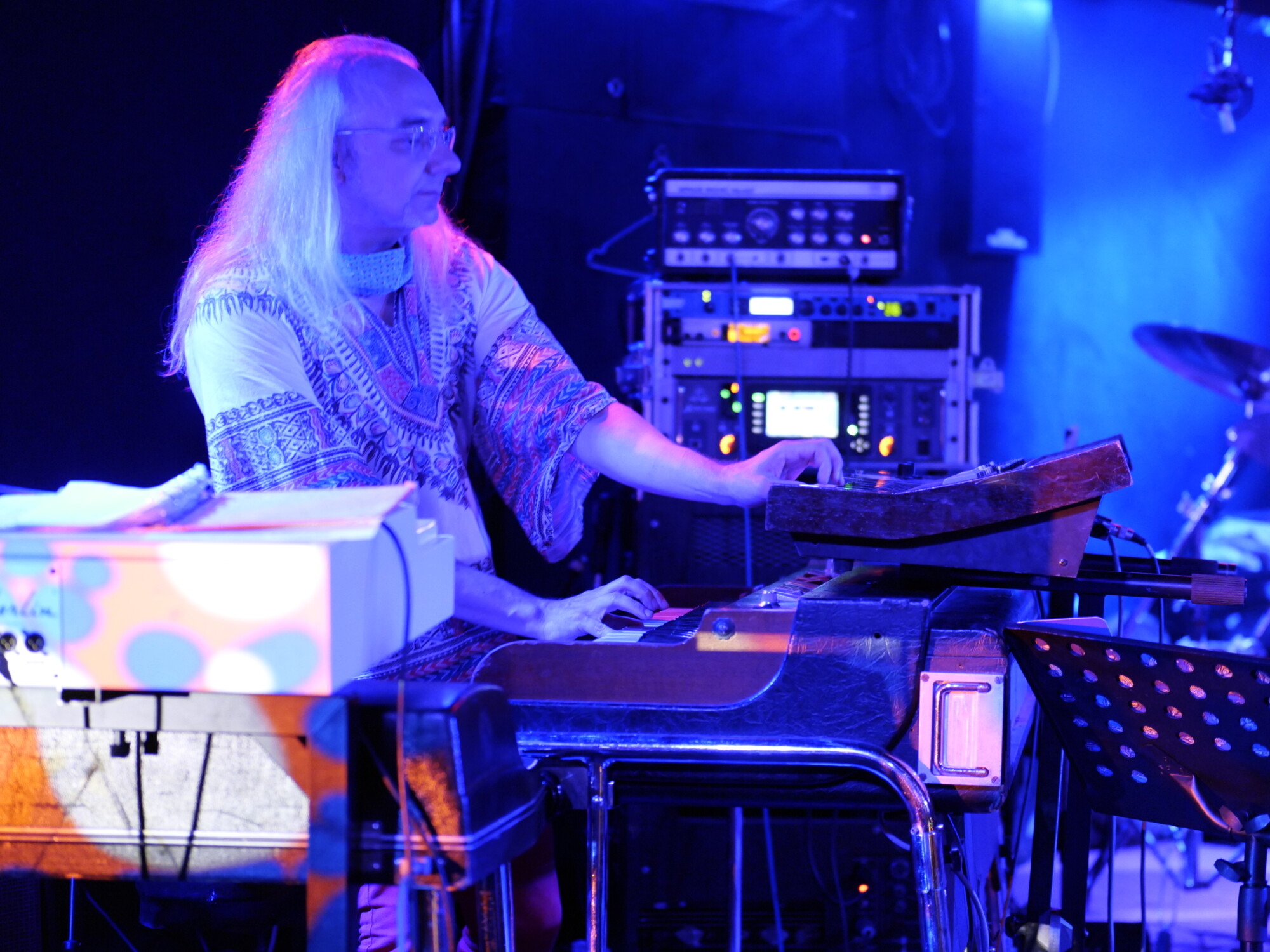 Are any of you involved in any other bands or do you have any active side-projects going on at this point?
Anders Becker: I played a tour with Percs Electric Family just before the lockdown and was involved in the recordings of their last albums. I joined Øresund Space Collective at the legendary Spaceboat jams in Hamburg and I'm very happy to be doing it again this year. I also like to help bands in the studio with their recordings. So last year I recorded organ and Fender Rhodes on some tracks for the band Hound from Hildesheim.
Ralf Höpken: I like to play in cover bands from time to time to explore different genres and stay flexible.
Let's end this interview with some of your favourite albums. Have you found something new lately you would like to recommend to our readers?
Sylvia Köpke: My taste in music is broad. Lately I've been enjoying listening to Frumpy's albums again. In my current playlist are the albums 'Blackwater Park' and 'Sorceress' by Opeth. And in the last few days the song 'Albatross' by Karat has been playing again and again. As a current album I recommend 'Born' by Birth
Anders Becker: The more music I discover, the more I appreciate old genre classics. One of my absolute favorites is the album by The United States of America. An amazing album is 'Just a Poke' by Sweet Smoke. I also always enjoy listening to H.P. Lovecraft and Ultimate Spinach. The album by the band Christopher has been on my wish list for years and is new to my collection. I'm also really excited about Churchill's album and the debut album of the progressive rock band Stud. For the current release I recommend the London Odense Ensemble – 'Jaiyede Sessions Volume 2'.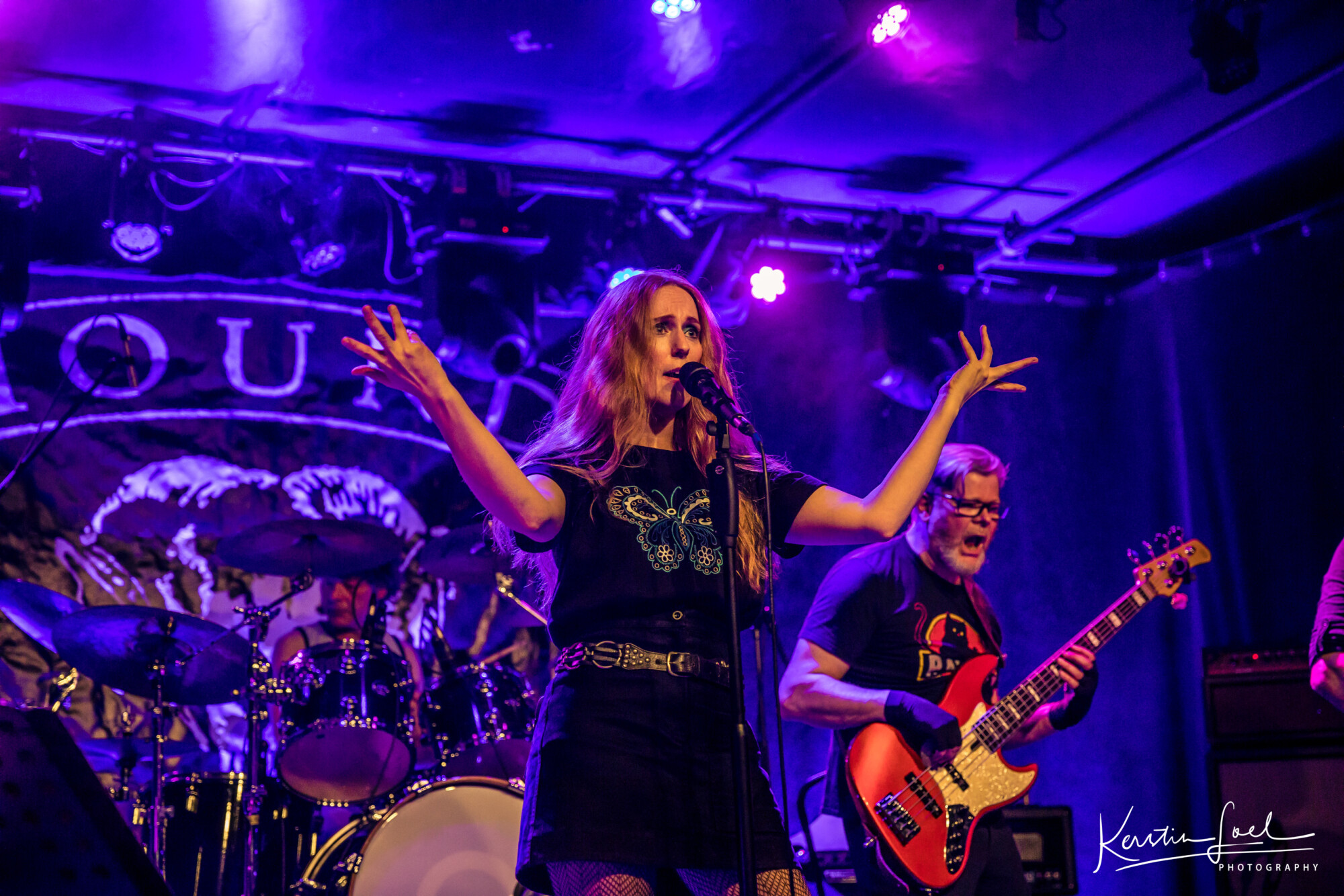 Thank you. Last word is yours.
Please support your local underground bands!
Klemen Breznikar
---
Liquid Orbit Facebook / Bandcamp
Nasoni Records Official Website / Facebook / Instagram / Twitter / Bandcamp