The Sun Canyon Band | Diane Hubka | Interview | New Album, 'You Never Can Tell'
Los Angeles folk and roots rock outfit Diane Hubka & The Sun Canyon Band's recently released their debut album 'You Never Can Tell'.
---
The album dances from '60s folk, delta blues, lilting ballads to Texas swing and heartland country rock. Co-producer, arranger and bassist Chad Watson (Ronnie Milsap, The Burrito Brothers, Janis lan) brings together Hubka's honey-toned vocals and rhythm guitar, Rick Mayock's melodic vocals and expressive guitar work, and one-of-a-kind guitar sounds and mandolin picking by special guest, legendary English guitarist Albert Lee (Emmylou Harris, Everly Brothers, Eric Clapton). What happens when a world class jazz singer returns to her Appalachian folk/country roots, then meets up with a veteran blues/rock guitarist who is also a gifted singer-songwriter? The Sun Canyon Band brings new life to celebrated genres from Texas swing to delta blues, from lilting ballads to heartland country rock.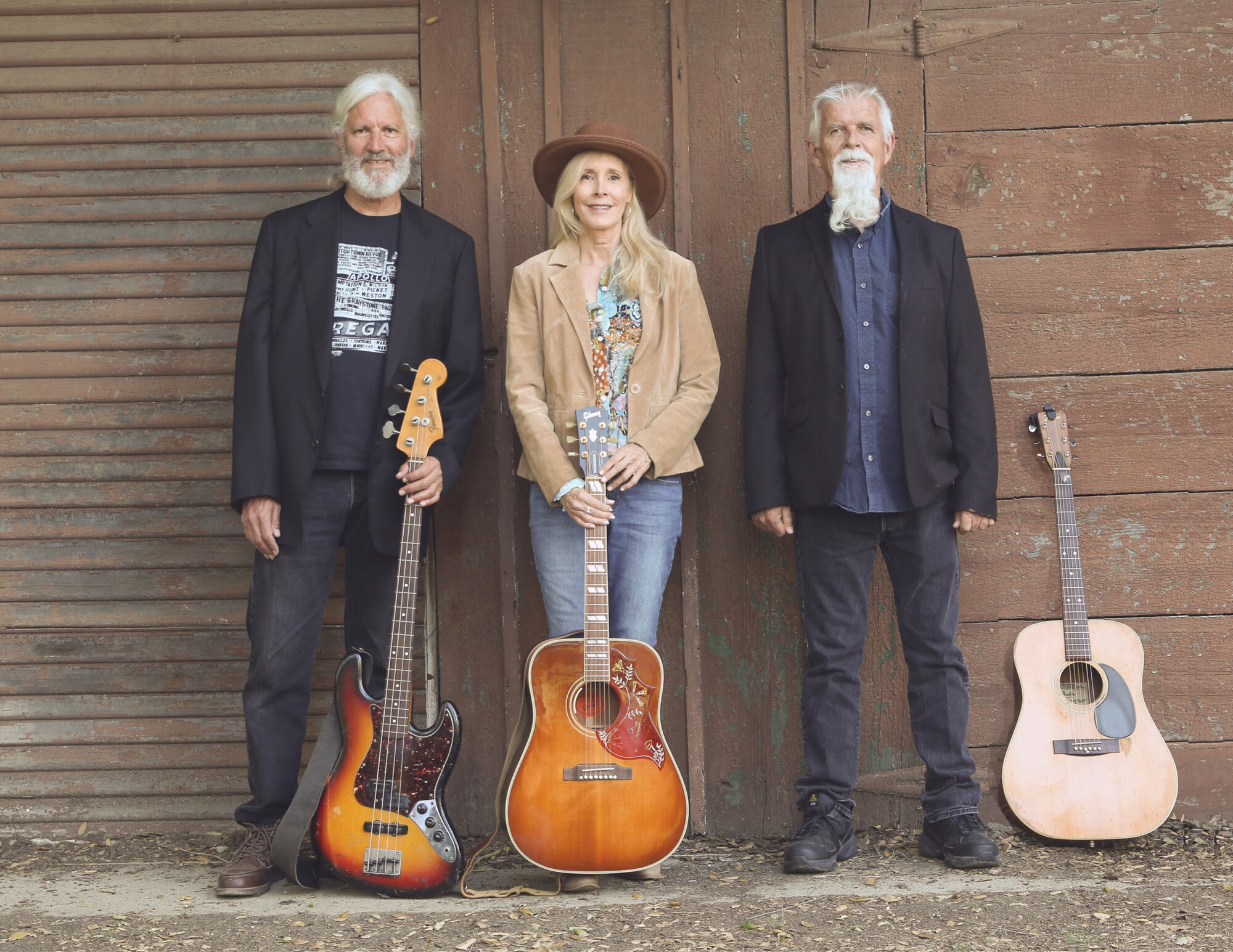 "Gonna get me some alligator shoes"
It's fantastic to have you. You recently released a very exciting new album with a band The Sun Canyon, which include Rick Mayock and legendary guitarist Albert Lee. What led to this project? Are you excited to play some shows?
Diane Hubka: Yes, very excited! The Sun Canyon Band was formed when Rick Mayock and I started playing together in May 2020, during the shutdown. We'd been friends for years, but he was playing in a rock band, and I was performing as a jazz singer/guitarist, until 2017 when I changed musical directions, and began exploring the folk/americana/acoustic rock and country/blues & swing I grew up with. So we started jamming regularly, and in 2020 we started playing weekly live stream concerts, on YouTube and Facebook. Then in 2021, when things in LA still had not opened up, we started playing outdoor concerts in Santa Monica's Palisades Park – a gorgeous spot, and people were so appreciative of the music. By then we had a good amount of material, so I decided to record an album. I enlisted the great Chad Watson to co-produce, and he brought Albert Lee on board!
What was the recording process like? You worked with Chad Watson (Ronnie Milsap, The Burrito Brothers, Janis lan)?
Super fun. Chad is such a master, and I felt so lucky to work with him. He referred me to drummer Lynn Coulter (Rita Coolidge, Leon Russell and Carol King), who is originally from New Orleans and he plays so many interesting rhythms! The four of us rehearsed and collaborated on arrangements during the summer of 2021. We recorded the rhythm tracks over two days that September. Chad played bass, and also added mandolin, trombone and gut string guitar parts. I sang and played rhythm guitar, and Rick Mayock played rhythm, fills, and several wonderful solos, on acoustic, electric and baritone guitars. And he sings lead vocals on his original tunes.
Rick and I were singing and playing live for the original sessions, because I wanted the session to sound as live as possible. Then we had to go back and redo all our parts in isolation, so everything could be mixed properly. Then we all came back to add various additional solos, harmony parts, fills, percussion, etc… Finally, Albert Lee came one day to add his solos and vocals. That was super exciting for me. I'd learned several of these songs from watching videos of Emmylou Harris' shows in the '70s, and Albert had been playing on them!
Tell us about the creative process, how the tracks were done?
The original sessions went so well, we ended up recording 16 songs, and they all came out good! So it took a long time to finish the project – about a year. But once it was ready to release, I realized we had way too many songs, so we actually have 5 more tunes we'll release at a later date. Albert played on two of those.
"I wanted to sing protest and pro-union songs!"
Would you say that the social and political environment sparked the idea to make a folk group?
Yes, absolutely. I was very upset about the outcome of the 2016 election, and I wanted to sing protest and pro-union songs! And I guess it just took me back to my musical roots, influenced by folk songs of the 1960s. As I dove in to explore this music, I rediscovered my love of the music I grew up with in the '70s – Joni Mitchell, Crosby, Stills, Nash & Young, The Allman Brothers, John Prine, et cetera. And discovered great American songwriters like Guy Clark and Townes Van Zandt.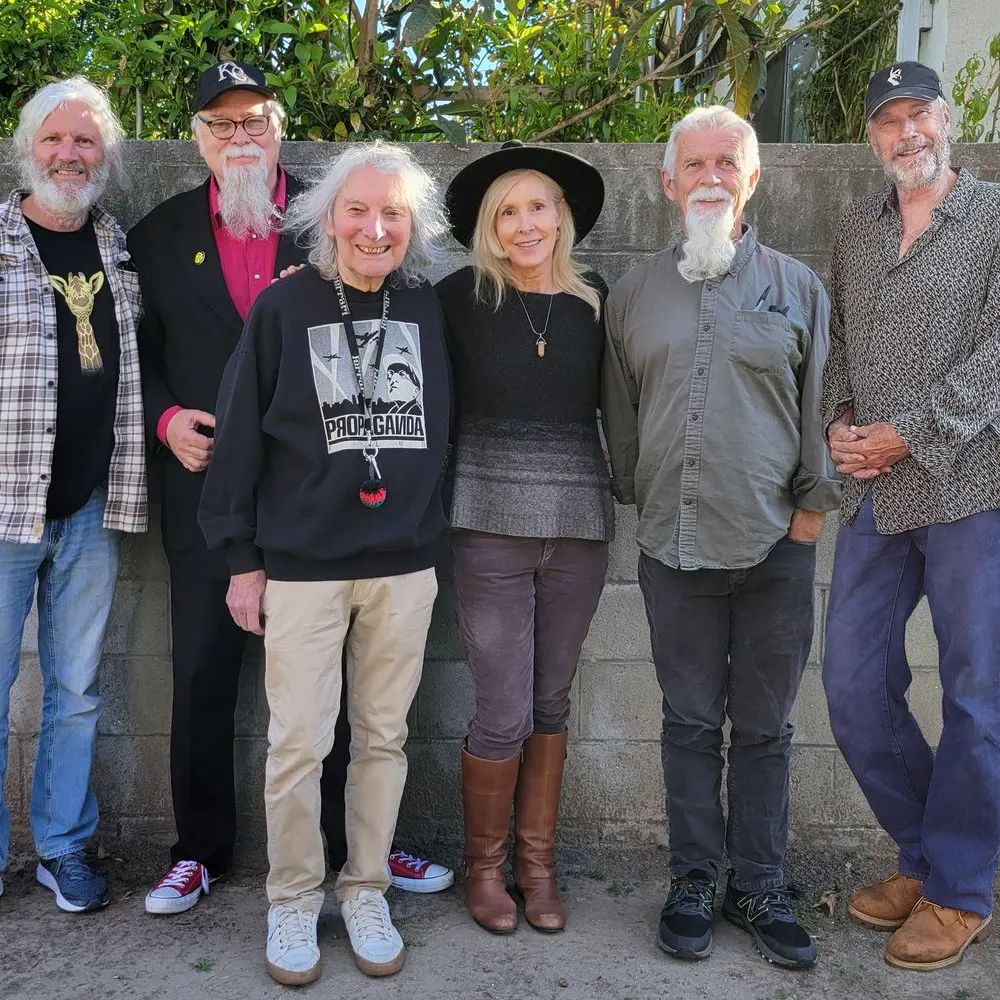 What originally influenced you as a young artist?
I grew up outside of NYC and my parents encouraged me to play music. I took violin lessons at age six & seven, and trombone at age nine. Then at age eleven, I took guitar lessons and was learning Peter Paul & Mary, and classic folk songs. My mom sang in a folk singing group, and we sang around the house a lot. We had records of various Broadway shows. I also had every Beatles album ever recorded. I remember listening to WNEW's radio station that played jazz standards and a lot of vocalists.
Then my parents divorced and my Mom and I moved to be near her family in Western Maryland/West Virginia. There I was exposed to country and pop rock, and I was still playing guitar. In college I took some guitar lessons from a jazz player and it changed my life. I moved to Washington DC and then New York City, and later LA to perform as a jazz artist. I ended up recording six jazz LPs, one with the great Lee Konitz and one live in Japan.
Would you like to go track-by-track and share a few words about them?
I love this collection of tunes, because it really shows the variety and depth of folk, Americana, country, acoustic rock, blues and swing! I just had so much fun singing and playing them.
'Baton Rouge' – Guy Clark, J.C. Crowley
"Gonna get me some alligator shoes" – best line ever. I just love this song, it's so fun, and a fun story. I enjoyed turning the lyrics around to a woman's point of view: "It was a Texas boy that broke my heart, then he tore my truck apart."
'You Ain't Goin' Nowhere' – Bob Dylan
I knew Bob was a great songwriter, but I didn't truly appreciate him until I actually started playing and singing his songs a few years ago. Now I love him. We got to see him live last summer! It was wonderful. I understand why he won the Nobel Prize for Literature!
'Louisiana 1927' – Randy Newman
A friend of mine gave me this recording in the '80s, when I was taking a trip to New Orleans. It always moved me. It's a beautiful song and Chad plays a wonderful trombone solo. Also, Lynn, our drummer, is from New Orleans! So he gets the spirit behind the music. He also helped me pronounce the lyrics correctly!
'Albuquerque' – Robert Carlson
I love this "Texas Swing" style song. It's quite clever, and really fun. See if you can hear my dog's bark – clue: she's a good speller.
'Dancing With My Shadow' – Rick Mayock
Gorgeous original song by Rick. I have fun singing harmony on it.
'The Blues Is My Business' – Kevin Bowe, Todd Cerney
I learned this from Etta James! – her version is killer. It was Chad's idea to ask Chris Elliot to play a trumpet solo. Again, mixing up blues, Americana and jazz.
'Shady Grove' – Traditional
This was a fun song for everyone to play a solo on. One of the things I love about folk music is there are so many versions to listen to. I really enjoy hearing lots of different artists, and then deciding which lyrics and melodies I want to do, to make them my own. I guess this comes from my jazz background.
'To The Light' – Severin Browne, Feebo, James Lee Stanley, and David Roth
I learned this song from Severin, who's Jackson Brown's brother, and an equally great songwriter. He showed me how he plays it. It's just gorgeous. I asked Chad to play the bass solo on it.
'Belly of the Whale' – Rick Mayock
Another beautiful original by Rick – a fun song and I call it our "coming out of Covid" song! "Let's get back on that train and be happy again!"
'Home' – Diane Hubka
It's funny to me that while I was working as a jazz singer in NYC, I wrote a folk song! It's about feeling homesick for my family and the natural beauty of Western Maryland.
'You Never Can Tell (C'est la Vie)' – Chuck Berry
I learned this from Emmylou's version, which Albert had played on, so it was thrilling to have him play and sing on this cut. Again, Lynn Coulter threw in the Gumbo percussion – including washboard – that fit perfectly with this song!
What' next for you?
We are so looking forward to getting back to playing live music! Chad invited us to perform a set at his monthly "Country Jam" at the Maui Sugar Mill Saloon in Tarzana, CA. That will be our reunion with him and drummer, Lynn, and our first time going back inside a club to play! Then on April 6 we have our official CD Release party at a wonderful acoustic music venue called Coffee Gallery Backstage in Altadena, CA (https://www.coffeegallery.com). The owner, Bob Stain, has a long history of curating really great music, and it's a real listening room!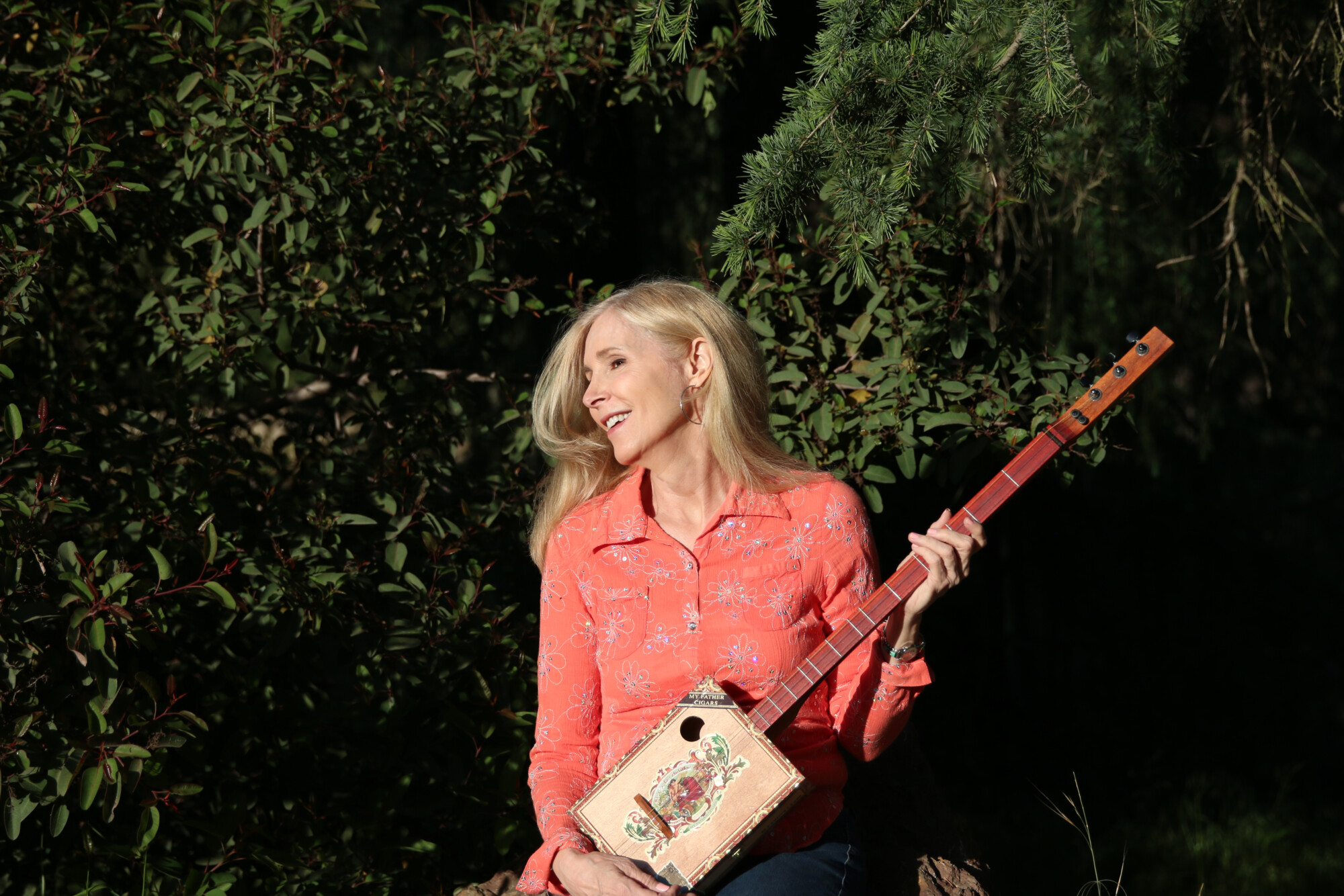 Thank you. Last word is yours.
Thank you, and I hope everyone enjoys the album!
Klemen Breznikar
---
Diane Hubka & The Sun Canyon Official Website / Facebook / Instagram / Twitter / Bandcamp / YouTube