Glitter Wizard | Interview | New EP, 'Kiss The Boot'
Glitter Wizard recently released their newest EP, 'Kiss The Boot Out,' out via Kitten Robot Records.
---
For years, legions of "Glitterati" (what Glitter Wizard call their fanbase) have begged Glitter Wizard to inject more '70s junkshop glam akin to the likes of Slade, Hello, and Angel, with some Sweet thrown in to boot into their already stack-heeled, glitter-sparkled splendor. So, in giving the fans what they want, Glitter Wizard obliged and loaded up 'Kiss the Boot' with more sequin-laced riffs, leather-clad hooks, and stardust-laden harmonies.
"There was nothing glamorous about 2020. NOTHING," says Kandi about the hiatus in the band's creativity during the pandemic. Turning the isolation to their advantage, they focused on making the best record they could. "This was the first time the band had ample time to try things out with pre-production demos so a lot of experimentation with song writing and different guitar/synth leads came about."
Glitter Wizard were raised on punk and mixed screaming riffs with a high-octane stage show full of sequins, headbanging, and a sonic attack that'll leave you dazed and ready for the next hit. Glitter Wizard is constantly working to keep the real spirit of rock n' roll undead and feasting on the brains of young and old alike.
"Glam is HUGE for us"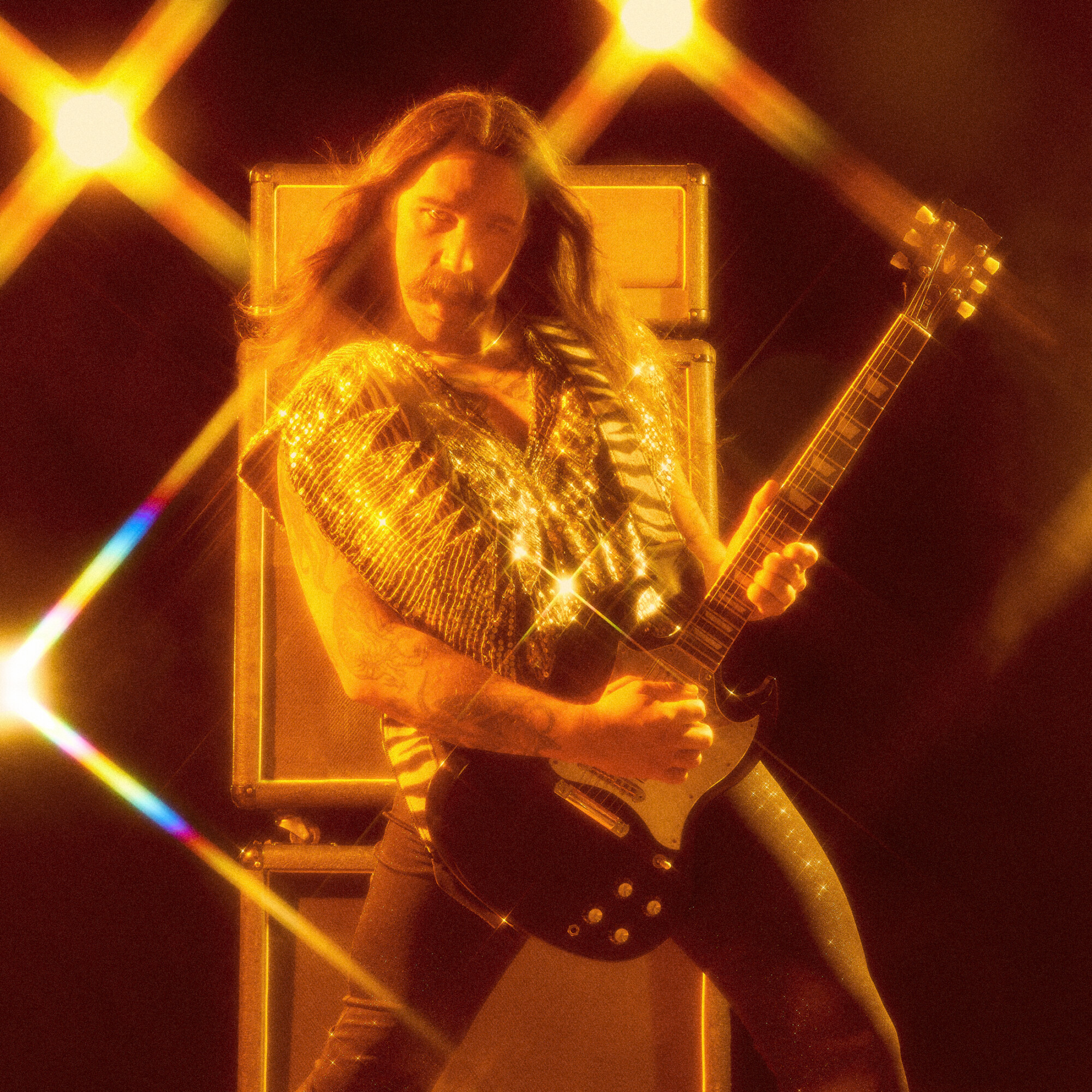 I still remember when you began playing together about a decade ago. Do you feel that the time flies fast or was it a long decade for you?
Wendy Stonehenge: A little bit of both, I suppose. We've been a band for fifteen years! I've never done anything for that long!
Just yesterday you released a new EP, 'Kiss the Boot' for Kitten Robot Records. What was it like working on your latest release?
Wendy Stonehenge: 'Kiss the Boot' was a much different process than our previous albums. It started kind of as a COVID project for us since we weren't able to play shows so we really took our time figuring out all the parts and demoing them before we went into the studio. It really helped us fine tune everything and see what was working or not.
Where was the album recorded and produced?
Wendy Stonehenge: Most of the recording was done in one weekend with Paul Roessler at Kitten Robot Studios. Kandi and I went back down to LA a month later to finish recording backing vocals and start on mixing with Bruce Duff at Tone Duff Studios. This was the first album we recorded digitally so it was cool to try out some new stuff.
Doug Graves: The synthesizer parts were recorded in my living room by Kandi after the rest of the band was finished, which allowed effectively unlimited time (20 hours or so) for experimentation with arrangements, patches and programming, occasions of thick overdubbing, and easy access to my vintage synthesizer collection.
It's quite a different set of songs in comparison to your previous album, 'Opera Villains'. How did you approach it this time around?
Wendy Stonehenge: This one is definitely a departure from anything we've done before. Whereas 'Opera Villains' is more in line with what we've done on previous albums, we clearly set out to make a Glam Rock record with this one. I've always wanted to write music like this but it didn't really work side by side with our usual material. This EP gave us a chance to write a bit poppier than we normally do.
Tell us about the gear, effects, pedals et cetera you are using in the band.
Doug Graves: The synthesizer used for all of the notes-played-on-a-keyboard parts is an Alesis Andromeda A6, a fully-analog-signal-path polyphonic synthesizer that was in production for a short time around 2000 and is capable of generating a full range of classic analog synth and keyboard sounds, several at once if needed. All the un-pitched noises, oscillations, squiggles, zaps, bleeps and bloops, wind and waves, flying saucer & fart sounds come from modular analog synthesizers, with different audio functions patched together and controlled by footswitches and joysticks. Although a Wiard 300 system is used on all the studio recordings, the current live unit is a Eurorack system, briefcase sized, like the EMS Synthi used by Brian Eno, Hawkwind, Klaus Schulze, Gong, Pink Floyd, et cetera.
Wendy Stonehenge: Funny story, Lorfin actually forgot to bring his pedal board from SF to the studio in LA so we ended up having to build his guitar tone from scratch. I think it ended up being a blessing in disguise since we were going for such a different sound from our usual.
Would you like to talk a bit about your background? How did you originally get involved with music?
Wendy Stonehenge: I've always been involved in music, whether it was childhood piano lessons, school choir, drumline, et cetera. When I was in Jr. High, the school jazz band let me take the school's drum set home for a couple of summers so I could learn to play. My freshman year, some local kids heard I knew how to play and asked me to join their band. I've been playing in bands ever since.
And how did members get together to form the band?
Wendy Stonehenge: The original lineup was myself, my friend Arthur Tea, and three people I found on Craigslist. Two of those Craigslist finds, Doug and Fancy, ended up sticking around for a long time! I don't know anyone else who's ever had luck finding band members on Craigslist so I consider myself very lucky.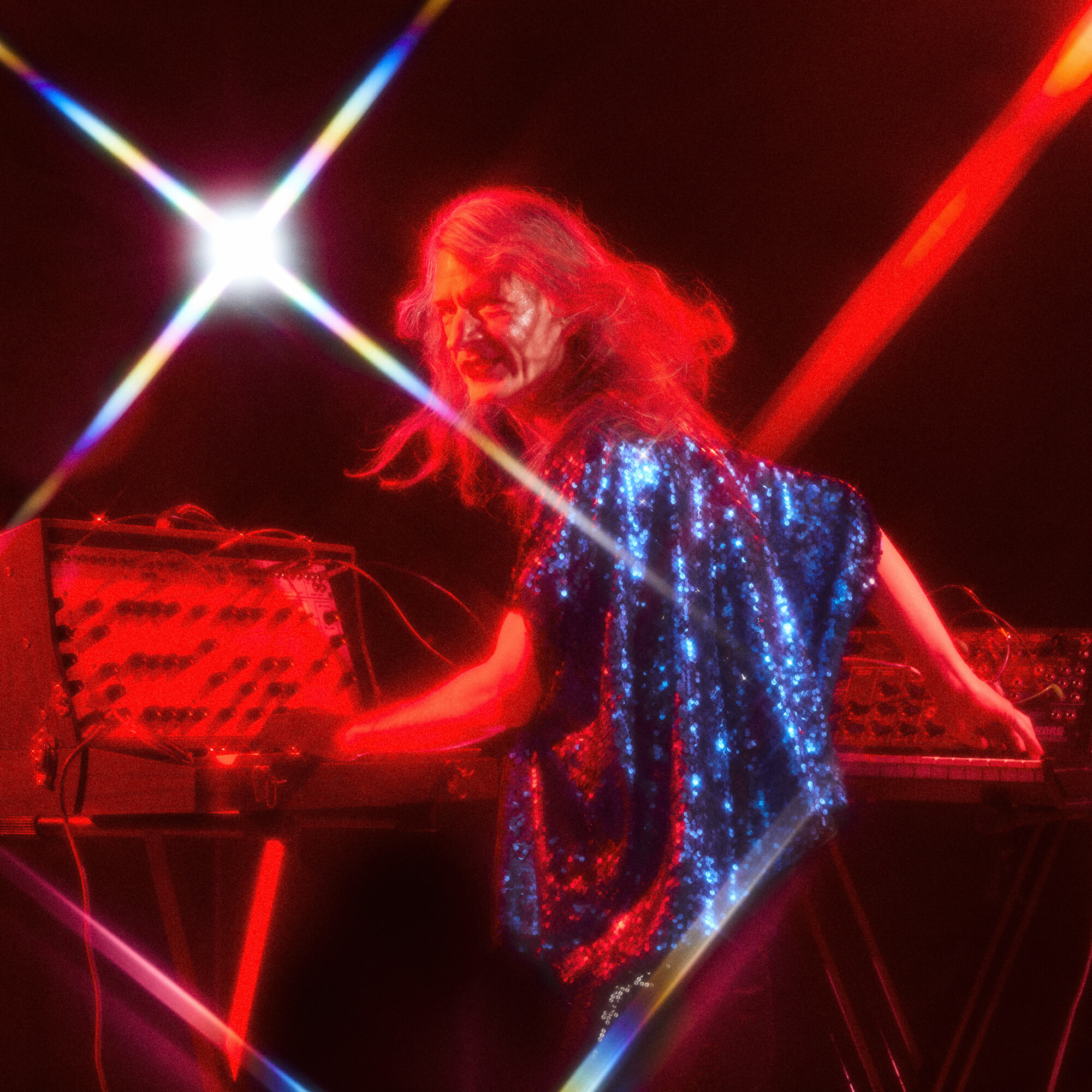 What are some of the main influences for the band? There seems to be a glam element in all of your releases.
Wendy Stonehenge: Glam is HUGE for us, especially with bands like Slade and Sweet. We're also really into Judas Priest, Alice Cooper, BÖC, The Stooges. All the good stuff.
Would you like to speak about some of those early recordings like, 'Black Lotus/Witch's Limbo' from 2009, 'Solar Hits' from 2011, 'Horses / Fire' and 'Hunting Gatherers,' both from 2012?
Doug Graves: Those were the Center of the Mile recordings, made in a sorta cramped basement studio with a sometimes-dodgy electrical system that was eventually destroyed by smoke/water damage from a fire above after a previous conflagration. It was very satisfying to make recordings on 2″ tape that sounded like a rock record should – like a Glitter Wizard record should. Getting Steve MacKay to play sax on the first album was a highlight of the experience. He was a great person to be around, who loved to work with any other talented, easygoing musician. Hearing him play was always jaw-dropping. He and Adam (the baritone/flute player on the album) recorded their sax parts for 'Summertime' in the room together – an intense improvised jam on the second or third take they tried – brilliant to watch and hear. All the power in the studio went out the instant the last note faded out. After switching all the fuses and finally getting it all running again, everyone breathlessly crowded into the control room to see if the take had survived (it did, and is on the LP). RIP, Steve.
Between the records, listeners can hear instances of most of the variety of styles the band has encompassed so far but even then, we recognized those statements as outposts in directions for potential further exploration, not as fence posts to define a restricted region we would safely remain in.
'Hollow Earth Tour' did offer something else though. How do you recall it?
Wendy Stonehenge: I was really into conspiracy theories and new age weirdness when we wrote that album and those themes are woven into the whole thing- the artwork, the lyrics, the liner notes. Even the merch we put out for that tour tied in with the theme. I left a lot of Easter eggs in that album for those who know what to look for. That was also the first album we recorded at El Studio. It's a much roomier, more "professional" vibe than Center of the Mile.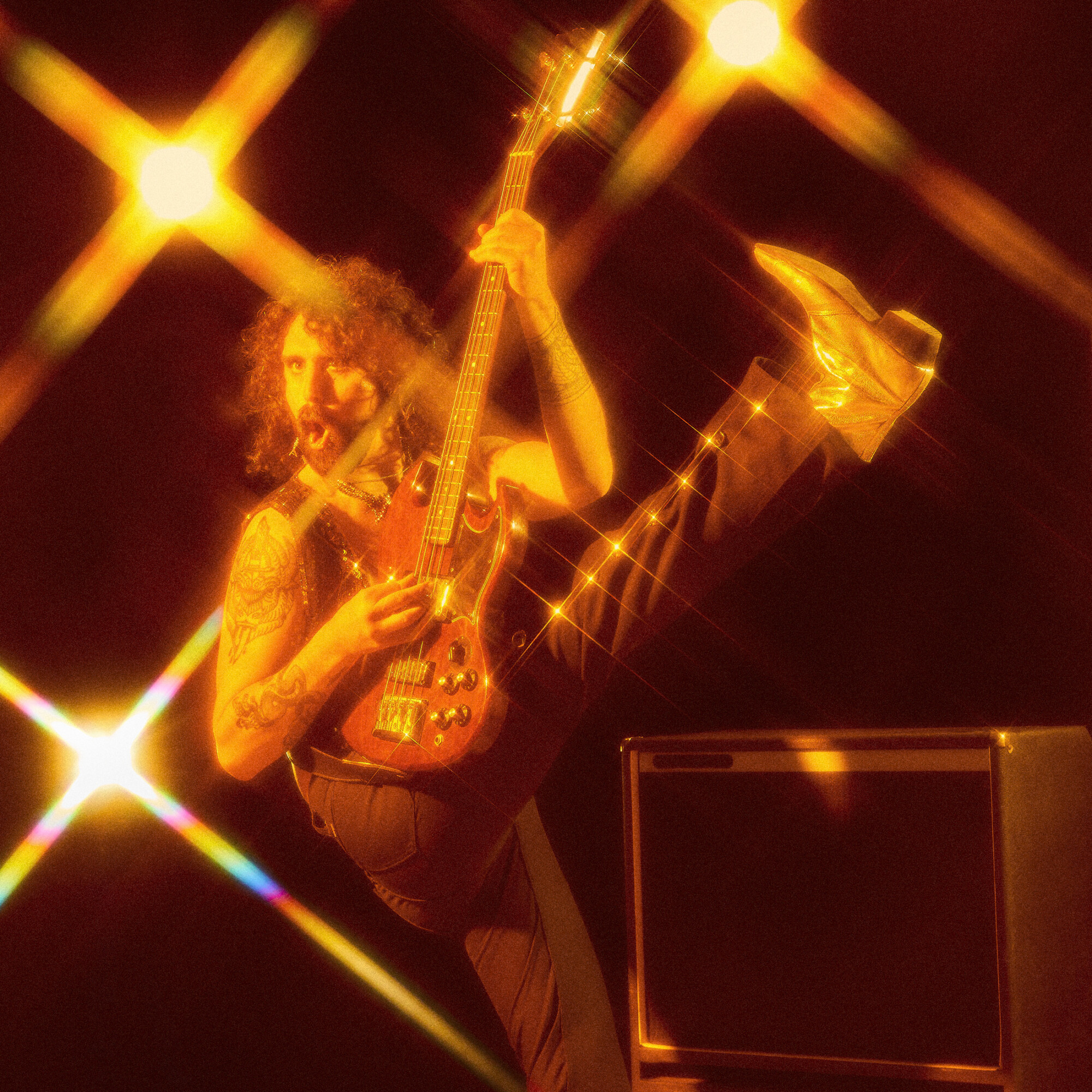 How was touring so far for you? Do you enjoy being on the road?
Wendy Stonehenge: Touring is both the best and the worst time you'll ever have. We've done most of our serious touring in Europe and there's a good reason for that. Europe knows how to treat bands. You're guaranteed a good meal and an actual bed to sleep in EVERY NIGHT. Plus people buy way more merch. In the States, you're lucky to get 2 drink tickets and enough gas money to get you to the next stop.
Doug Graves: We love seeing new places and getting to meet people we wouldn't otherwise have the opportunity to. It's really fun to entertain and interact with people who aren't in one of the big cities with a lot of culture (where the audiences can be on the jaded side), who are really eager for the sort of experience we bring them. Getting completely away from the "rock life" of vans and clubs for a few hours is always important to alleviate the grind of being on the road. Walking around some of the old towns and cities in Europe was a great way to do that. There are always interesting things to see and find and the majestic cathedrals do wonders at those times when we need a bit of Fear of God in us. And any place with good food is worth the effort.
What would be some of the best gigs you've done in your opinion?
Wendy Stonehenge: There's a venue in Liege, Belgium called La Zone that is always our favorite spot. The promoter, Mathieu, is a real gem and we somehow always get booked with California friends whenever we play there so it's a big party. Duna Jam in Sardinia was also a treat. It's an underground festival that takes place right on the beach! I ended our set by walking off into the ocean while the band rang out the last note.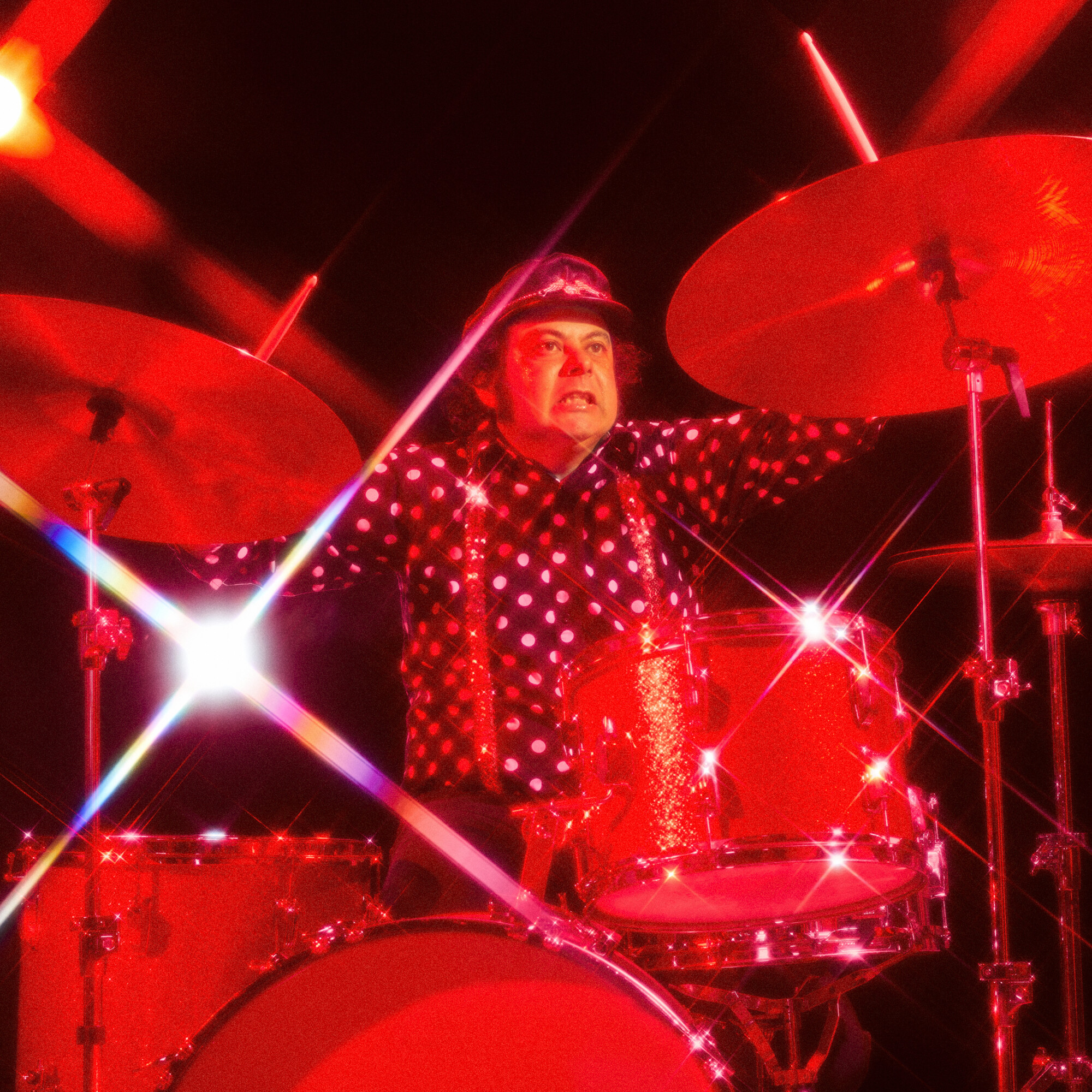 And what would be the craziest thing that happened while in the band?
Doug Graves: Trying to play keyboards on a bouncy stage. Watching Lorfin catch White Manna's amp on fire while shredding with Carlton Melton in Bellingham (driving 20 hours the next day was crazy, too). A van totaled because the hired driver was lost, not paying attention. We (very slowly) t-boned a small car that was going way too fast.
Wendy Stonehenge: Our first tour, we played our second to last show at a venue with a skate park in it. After the gig, our blacked out bass player decided to hit the vert ramp and immediately broke his ankle. We thought it was just a sprain so we continued on to our last show in Copenhagen. Once we got there, we realized his injury was serious so we sent him to the hospital. We ended up having to play a doom metal festival without a bass player! The silver lining is that Denmark has socialized medicine so he was able to get his ankle put back together for free!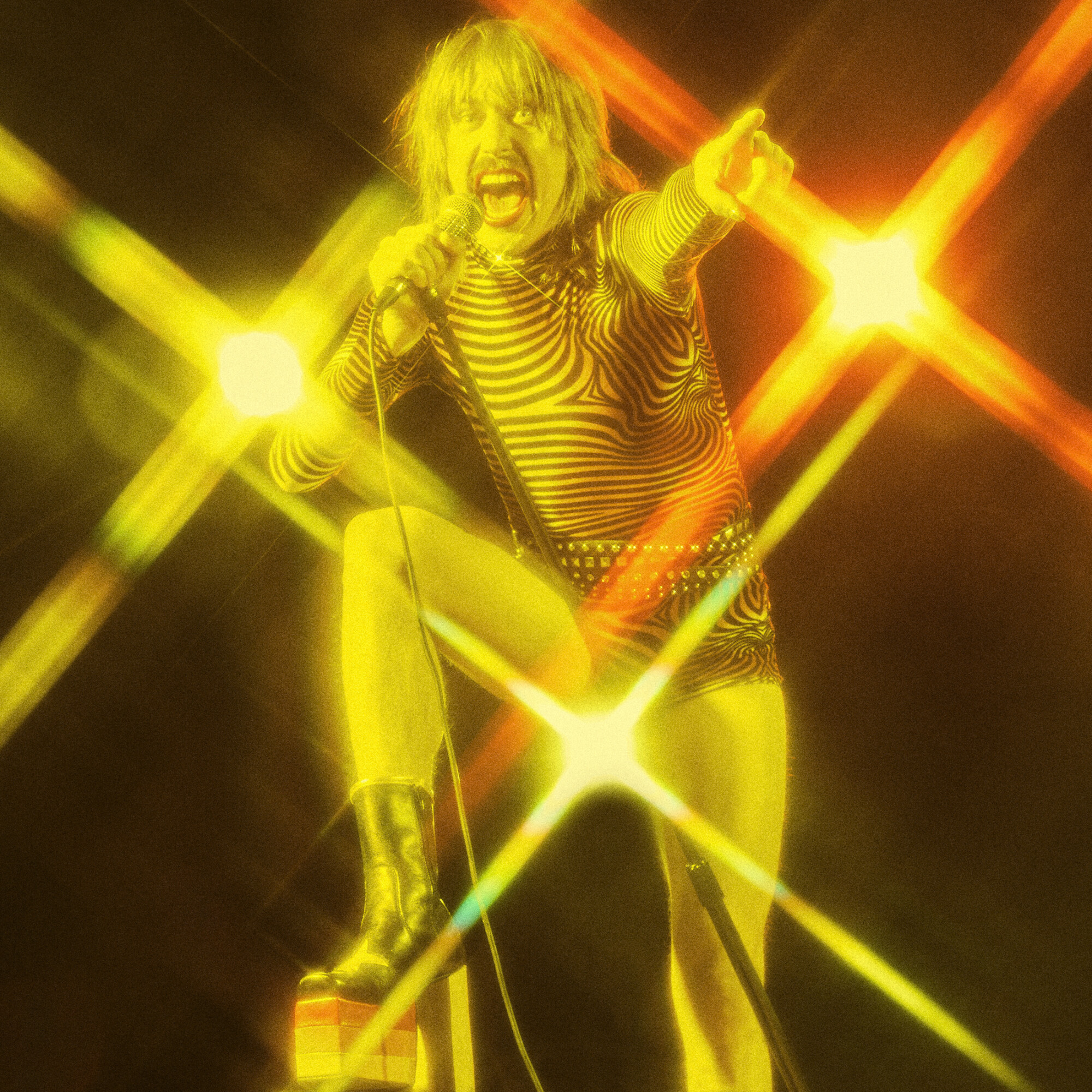 Are any of you involved in any other bands or do you have any active side-projects going on at this point?
Wendy Stonehenge: Usually we all have several side projects going but recently things have been pretty slow for everyone but me. I've got a country band called The Ugly and a solo project called Candy Whips.
Doug Graves: I have played with an on/off female-fronted new wave-surf-pop-psych band called Atomic Tide that also includes guitarist Greg Ingraham of the Avengers, since 2014 (one EP can be found at the expected digital locations). We haven't gigged since before covid but we just recorded a second EP for release this year so who knows whether more activity might follow.
What are some future plans?
Wendy Stonehenge: We're about to start on another music video and then hopefully get some sort of tour going later in the year.
Let's end this interview with some of your favourite albums. Have you found something new lately you would like to recommend to our readers?
Wendy Stonehenge: Iggy Pop – 'The Idiot,' Gong – 'Camembert Electrique,' David Bowie – 'Lodger'. My favorite newly discovered band, Tchotchke, just released their debut album and it's killer! It's glammy power pop, kinda like Sparks.
Thank you. Last word is yours.
Wendy Stonehenge: Fnord.
Klemen Breznikar
---
Glitter Wizard Facebook / Instagram / Twitter / Bandcamp
Kitten Robot Records Official Website / Facebook / Instagram / Bandcamp / YouTube