'The Whole World that Turns Around Itself' by Sunnsetter | New Album, 'The best that I can be.'
Exclusive track premiere of 'The Whole World that Turns Around Itself' by Sunnsetter, taken from his new album, 'The best that I can be.,' out today via Paper Bag Records.
---
"This track is one of the first things I created when my partner and I moved into our new house in rural Norfolk county. I found myself realizing there was an album coming together; I had about 20+ pieces of music to work from and I was trying to pair down but also create more tracks that really captured the mood of how I was feeling at the time. After finishing this track, I remember thinking to myself that I had found a more central mood for this album as a whole and ended up scrapping a bunch of the songs I had previously recorded and almost starting from scratch."
"These songs are something I have been working towards for the better part of 3 years," said McLeod of the LP. "During this time, I have grieved the loss of a close friend/bandmate and continuously dealt with my journey of sobriety and struggles with mental well being, concepts around gender identity and queerness; while simultaneously, of course, being thrown into even more chaos via the pandemic. I hope that these songs can make sense to the people who have never heard my music and the people who have supported me along the way. This is simply the best that I can be, through song, and the need to share that feeling with the world is what has kept me going this entire time."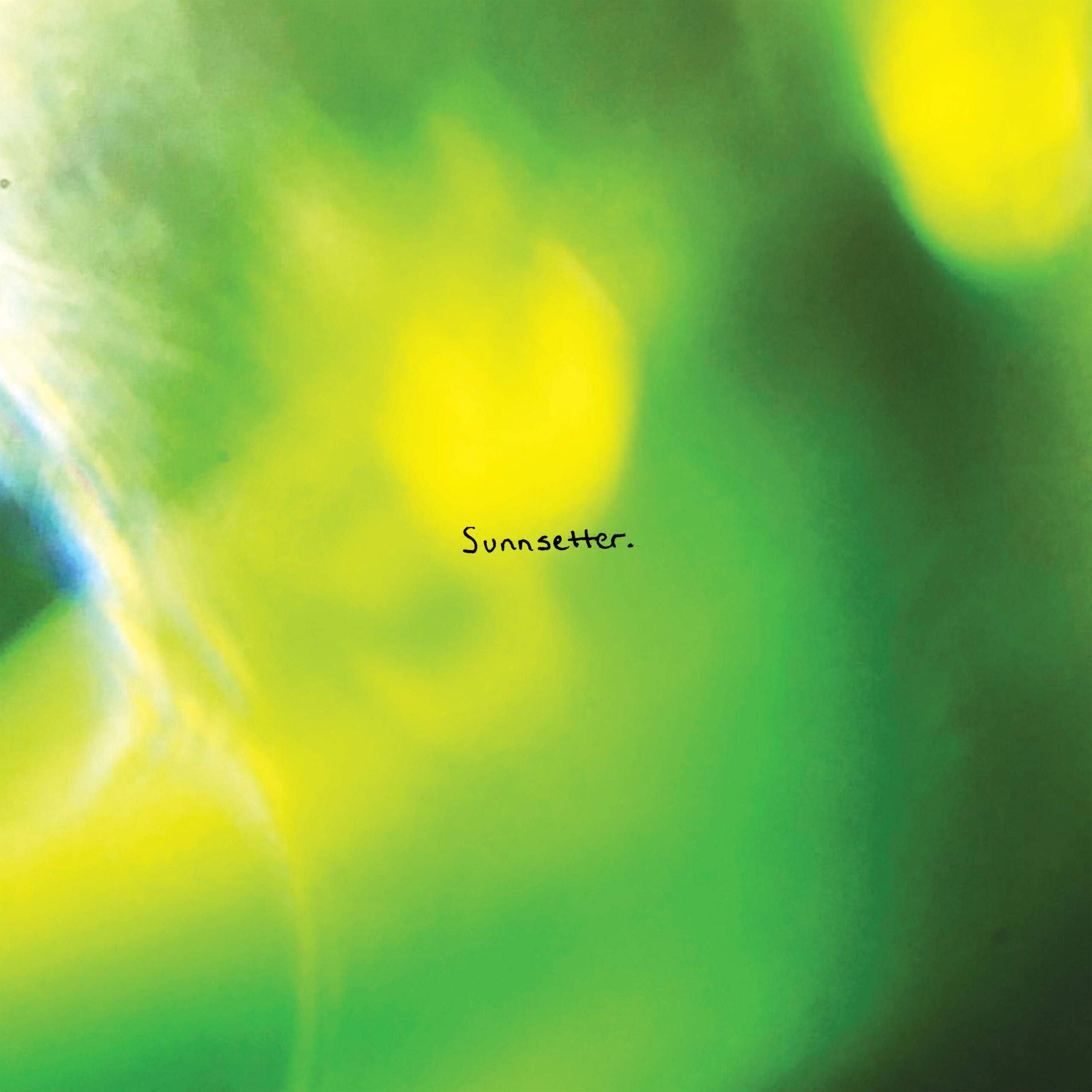 As described by McLeod, much of the album was recorded in a transition period between when they lived in Hamilton with Daniel Monkman (Zoon), and when they first met their partner. As they wrote: "During 2020, we found the house of our dreams in a rural area of Norfolk County, where we've been living since. I have been slowly building a recording studio in my shed, and eventually moving it onto the loft of the barn. The studio is called 'Garden House Recording.' The album was written over the course of those 3 years between Hamilton and my new home and mixed here in my new studio."
Following the gradual release of the record's first singles, 'Float in Circles,' 'Always Talk, Never Speak,' and 'Surely Everything's Alright' (ft. Guard Petal), today, McLeod shares the focus track, 'The Whole World that Turns Around Itself'.
Over the years, Sunnsetter has shared a series of demos and one-off singles. Earlier this year, they shared an LP entitled 'All watched over by machines of loving grace,' and their brand new LP, 'The best that I can be.,' marks a new era for the project.
---
Sunnsetter Facebook / Instagram / Twitter / Bandcamp / SoundCloud
Paper Bag Records Official Website / Facebook / Instagram / Twitter / Bandcamp / SoundCloud / YouTube
'Surely Everything's Alright' by Sunnsetter | New Album, 'The best that I can be.'
'Always Talk, Never Speak' by Sunnsetter | New Album, 'The best that I can be.'