Rumbaristas
Rumbaristas is a Belgian-Spanish-French-Italian band which consists of guitar player Willy Fuego, accordion player Don Tomaniso, trumpet player Thomas Morzewski, bass player Tomas De Smet and drummer Roel Poriau.
---
On their second album, called 'Malabares,' they further explore the mix of Southern and Central European music with Balkan influences.
Can you tell me a bit about the second album?
Thomas De Smet: The songs of 'Malabares' are a selection of songs which were created by Willy and Don during the last four years on the road and during lockdown… this selection and recording process was assisted by Madjid Fahem who took a big part of production for his account. The finishing part of production was assisted by Sergio Mendoza.
Can you compare the first to the second album?
The difference with the first album is that these songs did not have a live experience before recording them… as this band is raised as a travelling band with a strong energetic exchange, this songs will start to live their own life on the road… open for every musical influence they try to move people into "allegria" during their performance by singing and dancing together.
Which language do Willy and Don speak when they get together? Portuguese? French?
Among each other they use Spanish as communication language…but in the songs they try to integrate the maternal language of each… Castellano, Italian, Flemish and French.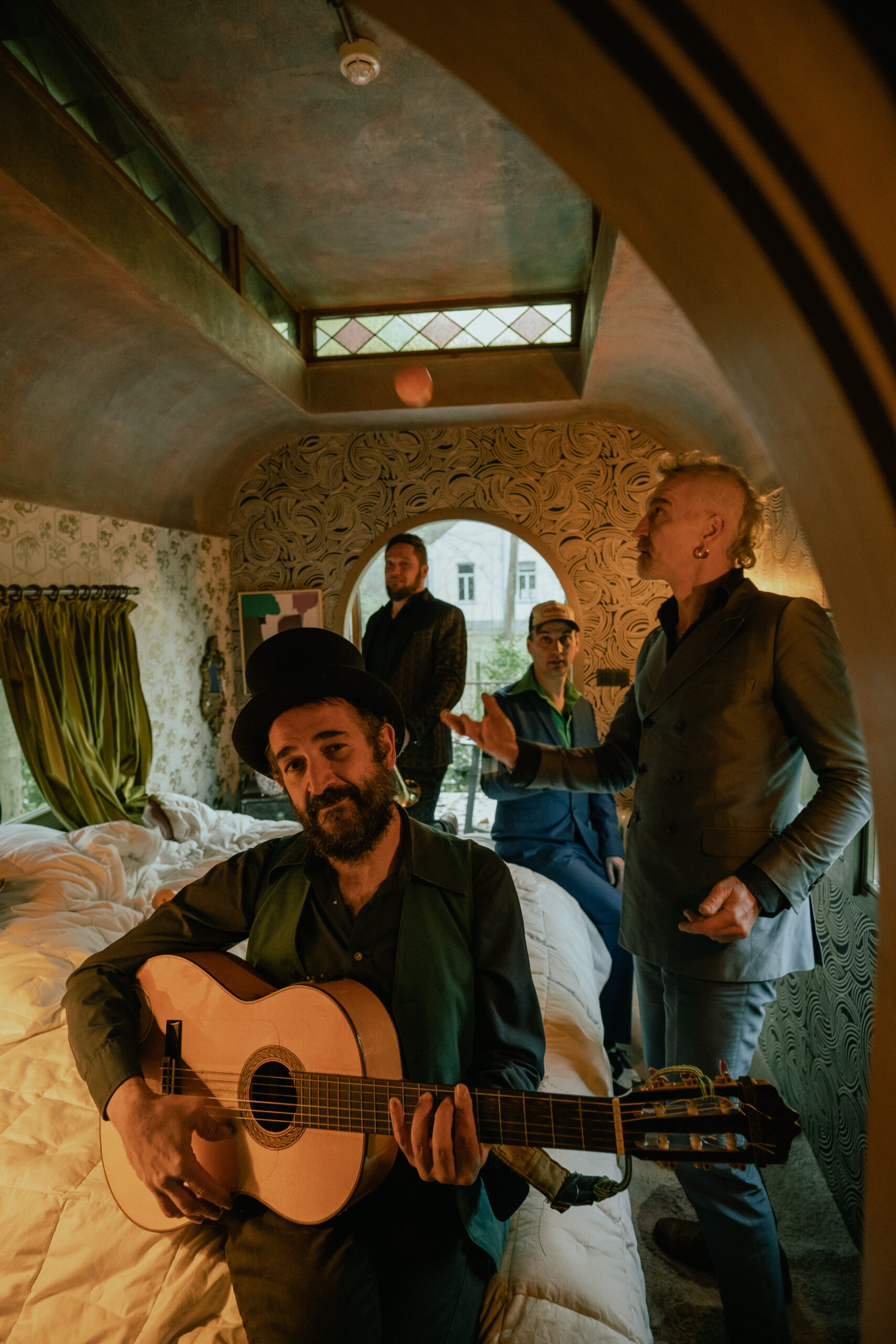 When did Rumbaristas start?
The band was raised when the two frontmen Willy and Don – each running their own bands – met and decided to do a show together … This match asked for more and they decided to collaborate with the rhythmic tandem of Roel and myself. During live performing and being together on the road (Serbia, Hungary, China…) we started producing original songs for our first album 'Rumbaristas'.
Joeri Bruyninckx
---
Headline photo: Anthony Henry
Rumbaristas Official Website / Facebook / Instagram / YouTube