'Reactor One, Part I' by MultiTraction Orchestra | New Album, 'Reactor One' | Interview
Exclusive video premiere of 'Reactor One, Part I' by MultiTraction Orchestra, taken from the upcoming album, 'Reactor One,' out April 7th, 2023 via Superpang.
---
Following MultiTraction Orchestra's highly celebrated debut single 'emerge entangled' (2020), 'Reactor One' is the ensemble's debut album due for release via the contemporary music label, Superpang.
MultiTraction Orchestra are a networked ensemble with a fluid line-up of experimental, improvising musicians who were brought together by composer, guitarist and producer Alex Roth, and features internationally acclaimed members of GoGo Penguin, Supersilent, Melt Yourself Down, Crash Ensemble, Sly & The Family Drone, and Hen Ogledd.
Across 'Reactor One,' the Orchestra collectively journey through a diverse range of soundworlds: from plangent trumpet melodies and ambient string textures to post-jazz electronica, extended instrumental techniques and expansive post-rock experimentalism with processed percussion and beats.
Composed collaboratively and remarkably, recorded remotely, 'Reactor One' displays a deep, implicit mutual understanding and high regard among the musicians involved, and, despite its frequent ascents into turbulent realms, retains at its heart a profound beauty, tonality and warmth. All of us can relate to the deeper implication of 'Reactor One' – that remoteness need be no impediment, so long as the human spirit is willing.
Arve Henriksen – trumpet, piccolo trumpet
James Allsopp – bass clarinet, tenor saxophone
Rhodri Davies – electric harp
Kate Ellis – cello
Ruth Goller – electric bass
Jon Scott – drums
Alex Roth – electric guitar, synths
"Shortly after the release of "emerge entangled," I received a Fusion Fund award from Help Musicians to commission a video for one of the tracks from what would become 'Reactor One'. I often compose for dance, and my idea was to ask a choreographer to work with dancers in the same way I'd been collaborating with the musicians: everything recorded remotely and pieced together during what would normally be called post-production. I commissioned two prior collaborators of mine to work together: choreographer Kasia Witek, whose last two performances I created the music for; and director/editor Arturo Bandinelli, whose award-winning short film VISCERA I scored. The video focuses exclusively on the performers' hands, creating a kind of anonymous intimacy, but also reminding us of how, during the pandemic, we were forced to pay careful attention to what our hands were doing, as hitherto ordinary actions like hand-washing, shaking hands, and touching things had taken on new, heightened significance." – Alex Roth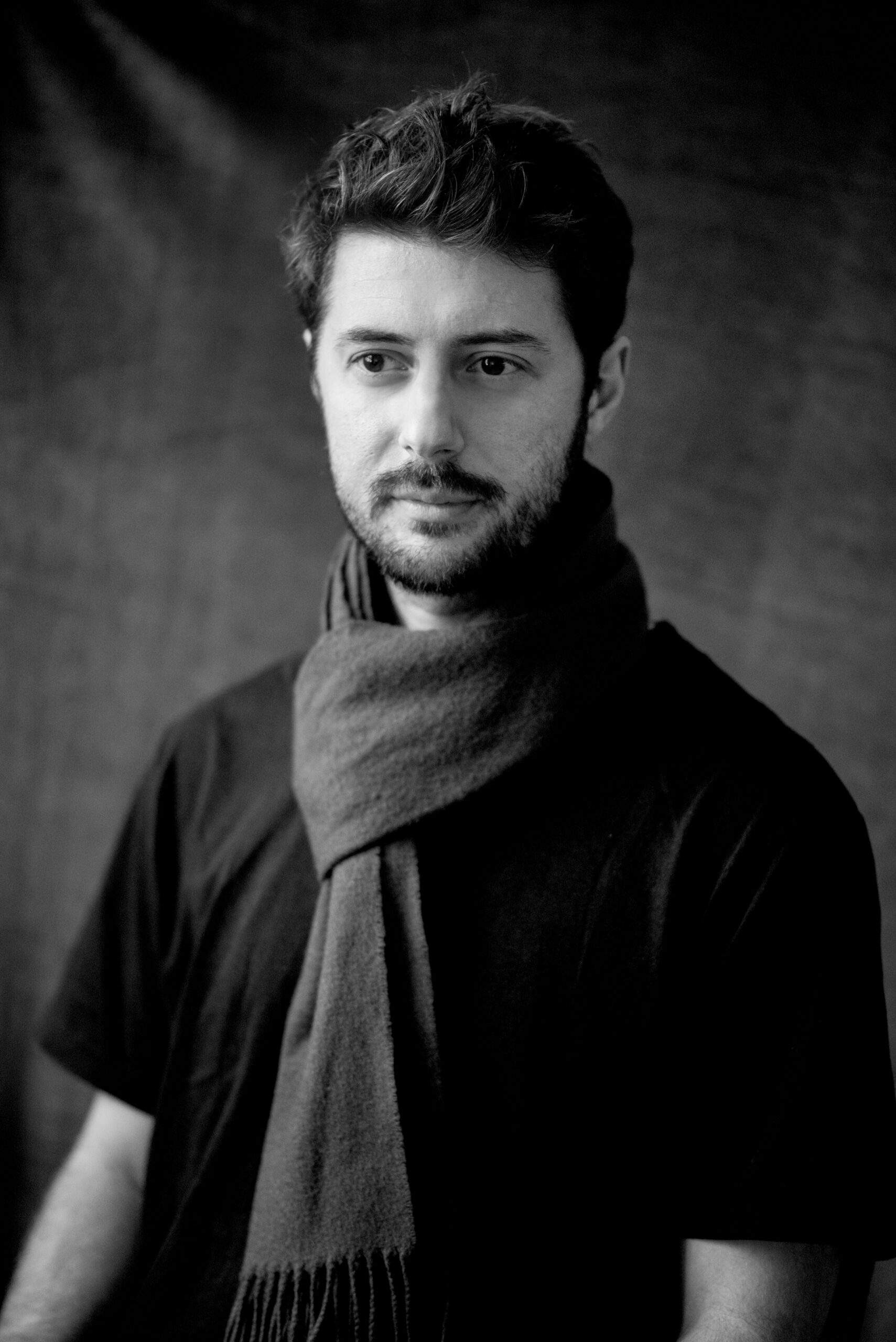 "An imaginary site where energy is produced through a process of experimentation and fusion under extreme conditions"
You have been active in so many projects during the last ​decade, what's special about MultiTraction Orchestra?
Alex Roth​: ​MultiTraction Orchestra is special to me for a number of reasons. Its origins are inextricably linked to the pandemic. On one hand, those years in and out of lockdown were really tough for musicians (and everyone else, of course). But on the other hand, the sudden clearing of the calendar gave us time to take a breath. I realised that all my musician friends were stuck at home like I was, and I wanted to find a way to maintain musical connections—and maybe even forge new ones—despite the obvious physical restrictions. So I set out to create something in the vacuum left by various postponed or cancelled projects, and conceived MultiTraction Orchestra as a platform for remote collaboration. It's since become a global community of experimental composers, producers and improvisers.
The first MultiTraction Orchestra track that I produced (​'​emerge entangled​'​) was constructed from improvisations recorded by 27 musicians from 15 cities in 8 different countries. All the musicians were responding to a multi tracked guitar piece I'd posted online and shared via an open call, without being able to hear each other's responses. This was the first time I'd worked like this, and it could very well have been a disaster! But I was so happy with how it turned out (and the reception it got from people all over the world) that I immediately began working on more tracks. It took over two years to finish them, and the result is ​'​Reactor One​'​.
The latest album is quite a project as it includes ​six other big names from the scene. Would you like to tell us who all are part of the album?
This record features some of my favourite musicians in the world! Some of them I've worked closely with before, while others I've never met in person.
Bassist Ruth Goller has been playing in my Sephardic music group Sefiroth for over a decade. She has such a unique sound and always brings a 100% vibe!
I've also been playing with drummer Jon Scott for over a decade, firstly as part of singer/songwriter Alice Zawadzki's band, then in more improvised contexts. Jon has a quality I always look for in a drummer: he has an incredibly deep groove but is also totally spontaneous and able to channel a vast range of musical references.
Cellist Kate Ellis is someone else I've known for a long time. She's a close friend of my brother Nick's, whose band Yurodny she's been playing in for many years. Kate's well-known as the Artistic Director of Crash Ensemble and has premiered pieces by composers like Steve Reich, Terry Riley and Nico Muhly. But she's also a great improviser, as evidenced by her collaborations with Bobby McFerrin and Laura Cannell. There's basically nothing she can't do on the cello!
When I was doing my Masters at the Royal Academy of Music in London,​ ​saxophonist​ ​/​ ​clarinettist James Allsopp was one of the musicians whose gigs I'd always seek out, whether playing solo (I still remember a blinding set in a tiny room above The Oxford pub, circa 2011), with his band FRAUD, with pianist Kit Downes, or countless other groups. We've crossed paths a few times since then but hadn't really worked together before. He has a masterful command of his instruments and can improvise with uncannily compositional elegance, but can also really dig in and get down and dirty!
The other two are musicians I'd long dreamt of making music with. I've been listening to Arve Henriksen's music for 20-odd years. He has such a distinctive sound on the trumpet, inspired by the Japanese shakuhachi (bamboo flute) and evocative of the breath and the voice. He doesn't just play a note; he exposes its soul. His exquisite sound is so deeply ingrained in my musical DNA that sometimes, when I'm writing, I hear a melody and imagine it played by Arve. I'd reached out once before about a collaboration but it hadn't worked out with his schedule. Knowing he wouldn't be on the road for a while during the pandemic, I took the opportunity to try again!
I first got to know about harpist Rhodri Davies through his improv work with legends like Derek Bailey, Evan Parker and John Butcher. Then I heard him with avant-folk singer-songwriter Richard Dawson. And then I found out he'd been collaborating with the composer Éliane Radigue, whose music is transcendent, almost ritualistic. It takes a very special musician to contribute so much in so many musical spheres.
What all these musicians have in common is the ability to sound completely themselves in a wildly diverse range of musical settings.
What was the recording and producing process like for ​'​Reactor One​'​?
The process was somewhat similar to that of ​'​emerge entangled​'​: I would create atmospheric guitar pieces and send them to the musicians, who would record their parts in response and send them back. The difference compared to that first track was that, instead of putting out an open call for collaborators, I decided to ask the specific musicians mentioned above. This was mainly so I could curate the overall soundworld of the album more deliberately. After all, to paraphrase Duke Ellington, one of the biggest compositional decisions you can make is who's in the band. There was a practical reason too: by this time I'd received a Fusion Fund award from Help Musicians to make what I originally thought would be a three-track EP. The funding helped me pay the musicians and commission the video from Kasia and Arturo. (Remember this was at a time when most of us had had most of our work cancelled for the foreseeable future, so the grant was especially welcome.) But I wouldn't have been able to pay dozens of musicians, so an open call was out of the question. As the responses started coming in, I would listen through and make a note of which parts could be used to create textural beds, which ones sounded like lead parts, which ones would lend themselves well to processing, which ones could be a beginning or end etc. I tried to let the material guide the process. (The exceptions to this methodology were some of James Allsopp's and Arve Henriksen's parts, which were recorded once I already had loose arrangements for the respective tracks, and a fairly clear idea of what I wanted them to add.) Very quickly I realised that there was so much good material to work with that I would need to produce more than three tracks to do it justice, so the EP became a full-length album!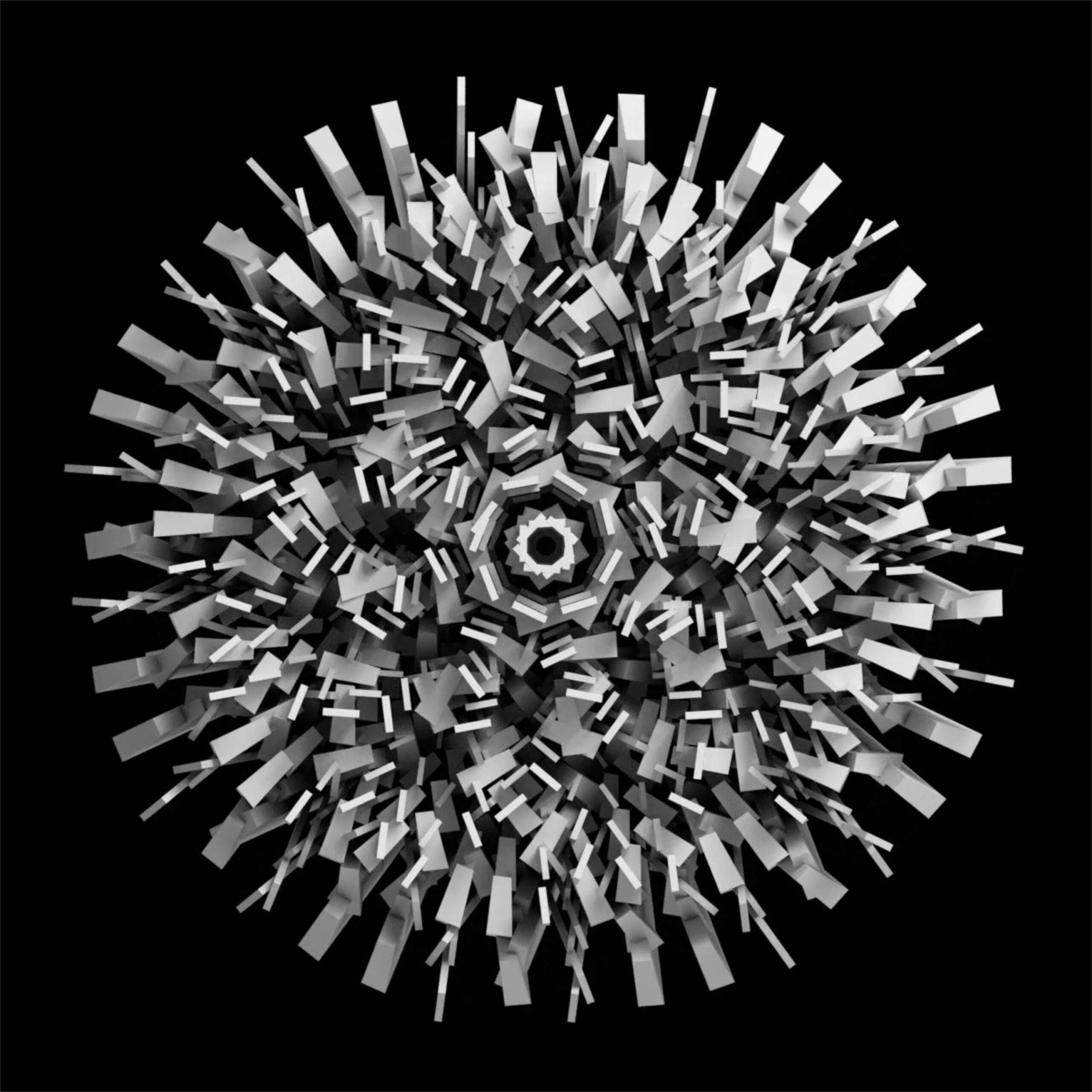 What would you say is the main concept behind ​'​Reactor One​'​?
Unlike some of my other projects, this album was very process-driven. It's a kind of musical equivalent to what theatre-makers call "devised work​.​" In other words, the concept emerges as part of the making, instead of being fully formed at the outset. That's an intrinsic aspect of improvised music, which everyone on the record is involved with, so it felt right. After finishing the album, I had more perspective on what it meant to make music in this way at this time, and was able to contextualise it within the framework of certain things that were happening at the time. The album title (as with ​'​emerge entangled​'​) borrows from particle physics. Where the earlier single nodded to what Einstein called "spooky action at a distance​,​" ​'​Reactor One​'​ is meant to suggest an imaginary site where energy is produced through a process of experimentation and fusion under extreme conditions. This struck me as a powerful metaphor for music that was recorded during a global pandemic, and mixed as an energy crisis was unfolding, with intensifying climate change underpinning it all.
"It's literally a dream team of collaborators!"
And how do you think you will see it in your vast discography?
I've mostly been self-releasing my music for the last nine or so years, but I wanted to work with a label for this record because it's the first full-length album I've put out since 2014. The composer Jules Rawlinson recommended Superpang, which has a ridiculously deep catalogue despite being less than three years old. Among their 150+ releases is an amazing solo record by my friend Qba Janicki, so I asked him to put me in touch with them. Despite their no-demos policy, Christian got back to me within a few hours saying he wanted to put ​'​Reactor One​'​ out. It's been great to feel part of a team again when it comes to releasing music—doing everything yourself can be an exhausting and kind of lonely experience.
Also, the combination of musicians on this album makes it really special to me. It's literally a dream team of collaborators!
​Are any of you involved in any other bands or do you have any active side-projects going on at this point?
We're all involved in many different projects. My last release was an EP of experimental music for multi tracked cello and voice featuring the extraordinary Alice Purton. It was originally created as the score for a dance performance by my wife Kasia Witek, who also choreographed and co-directed the video above. I have a trio here in Poland with clarinettist Wacław Zimpel and percussionist Hubert Zemler, and our debut album will be coming out later this year. I also produce experimental electronic music and audiovisual NFTs as Supersigil. And last year I launched Zyla, a multidisciplinary (meta)label whose inaugural season of digital and onchain releases connected music, dance, drawing, film and animation.
As for the others, these are some of my favourite projects of theirs:
Arve Henriksen: Supersilent, Jakob Bro, Trio Mediæval
James Allsopp: Sly & The Family Drone, The Golden Age of Steam, Snack Family
Kate Ellis: Crash Ensemble, Laura Cannell, Yurodny
Rhodri Davies: Hen Ogledd, Richard Dawson
Ruth Goller: Skylla, Melt Yourself Down, Vula Viel
Jon Scott: GoGo Penguin, Mulatu Astatke, Sons of Kemet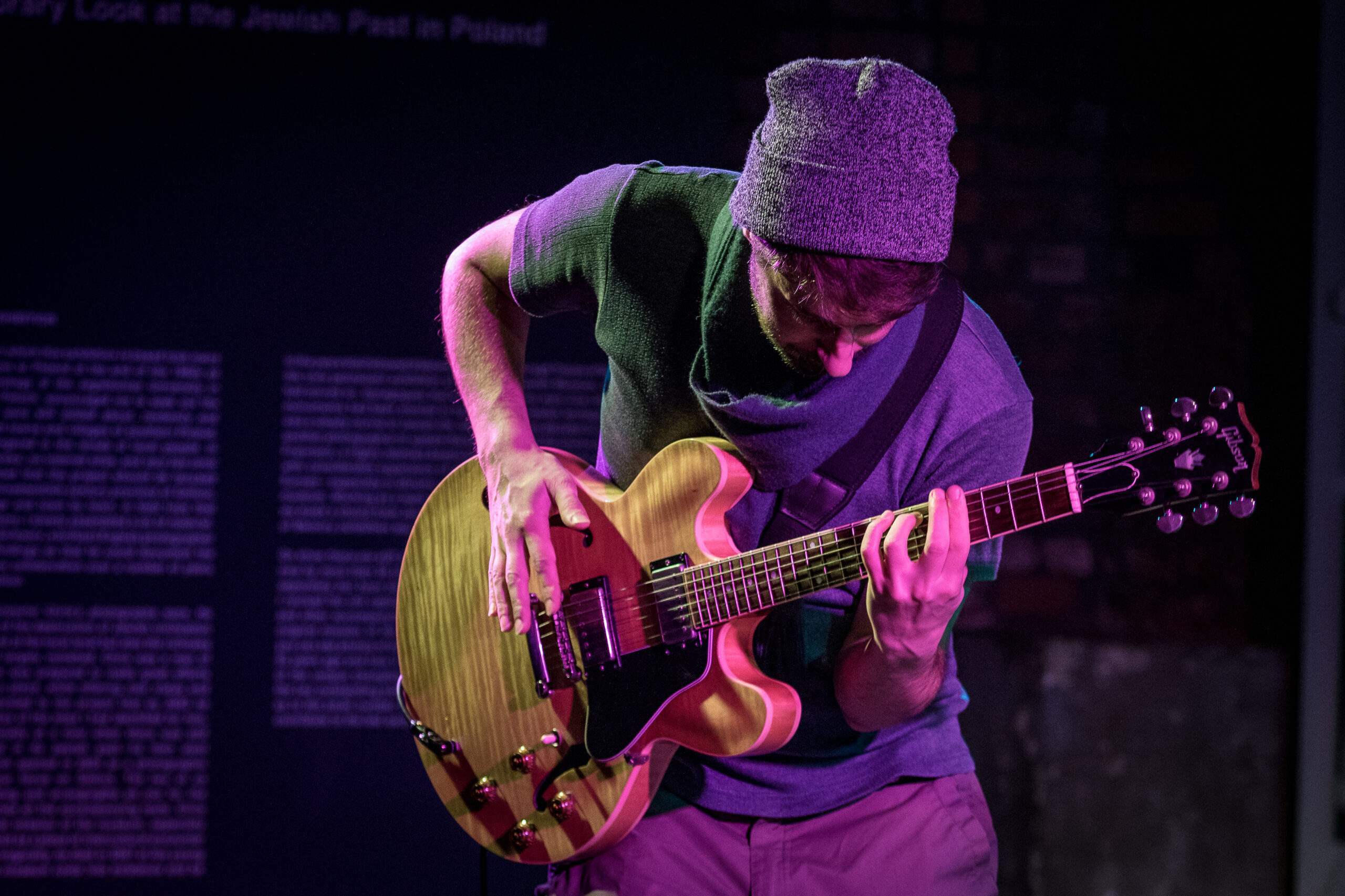 What are some future plans?
I'm currently finishing mixing the debut album by my Polish trio Roth/Zimpel/Zemler, which will be out later this year. I'm also quite involved in the web3 music ecosystem with my experimental electronic solo project Supersigil. And my label Zyla is just nearing the end of Scene 1, our first season of multidisciplinary releases, so we'll be starting to work towards Scene 2 soon. I'm also about to start scoring my first feature-length film.
​Klemen Breznikar​
---
Headline photo: Klaudia Krupa
MultiTraction Orchestra Facebook / Twitter
Alex Roth Official Website / Facebook / Instagram / Twitter / Bandcamp / YouTube / SoundCloud
Superpang Official Website / Instagram / Twitter / Bandcamp
Superpang