'Mrs Songbyrd' by Dream Phases
Exclusive track premiere of 'Mrs Songbyrd' by Dream Phases, out via Nomad Eel Records.
---
Emerging from the City of Angels' neo-psychedelic rock scene in 2017, Dream Phases reflects California's natural splendor and adventuresome inner spirit in its music. The earthy-yet-exalted sounds of the Byrds, the Beach Boys and Crosby, Stills, Nash & Young – as well as latter-day artists like the Rain Parade, Elliott Smith and Autolux – figure into the band's family tree.
Their latest single 'Mrs Songbyrd' was recorded at the legendary Sunset Sound studios and produced by Clint Welander along with assistance from Jeff Schroeder (Smashing Pumpkins).
"Both of these songs were recorded at Sunset Sound in Hollywood, California. We've long wanted to record at this legendary studio, where many of our favorite artists and records were made since the late sixties. Our good friend, Clint Welander, has been an engineer there for years and we had been talking for years about working together. We had just finished the recording of our next album, and knowing that it would be quite some time before it came out we decided to do a few standalone singles. Those two singles were 'Mrs. Songbyrd,' and 'Velvet Knife', which we both recorded with Clint at Sunset Sound. For the tracking days we had myself, Shane Graham on drums/percussion, Keveen Baudouin on guitar, and Anthony Marks on piano and harpsichord. I sang, played guitars, bass, and synth. We also had our pal Jeff Schroeder (Smashing Pumpkins) come along to offer some feedback and advice, and he did a little pre-production with us too.
Both of the songs had been around for a little while, with 'Mrs. Songbyrd' being a contender on 'New Distractions,' and 'Velvet Knife' being started during the end of that album's sessions. Both felt different from the album so we decided to keep them for later. The final versions stayed pretty true to my original home studio demos, but the production definitely sounds way better. 'Mrs. Songbyrd' is really an homage to a lot of my favorite classic 60's songwriters and bands. I'm sure the references to the Zombies, Beatles, and Kinks will be pretty obvious. I was definitely trying to tell a story and write about a character with that one." – Brandon Graham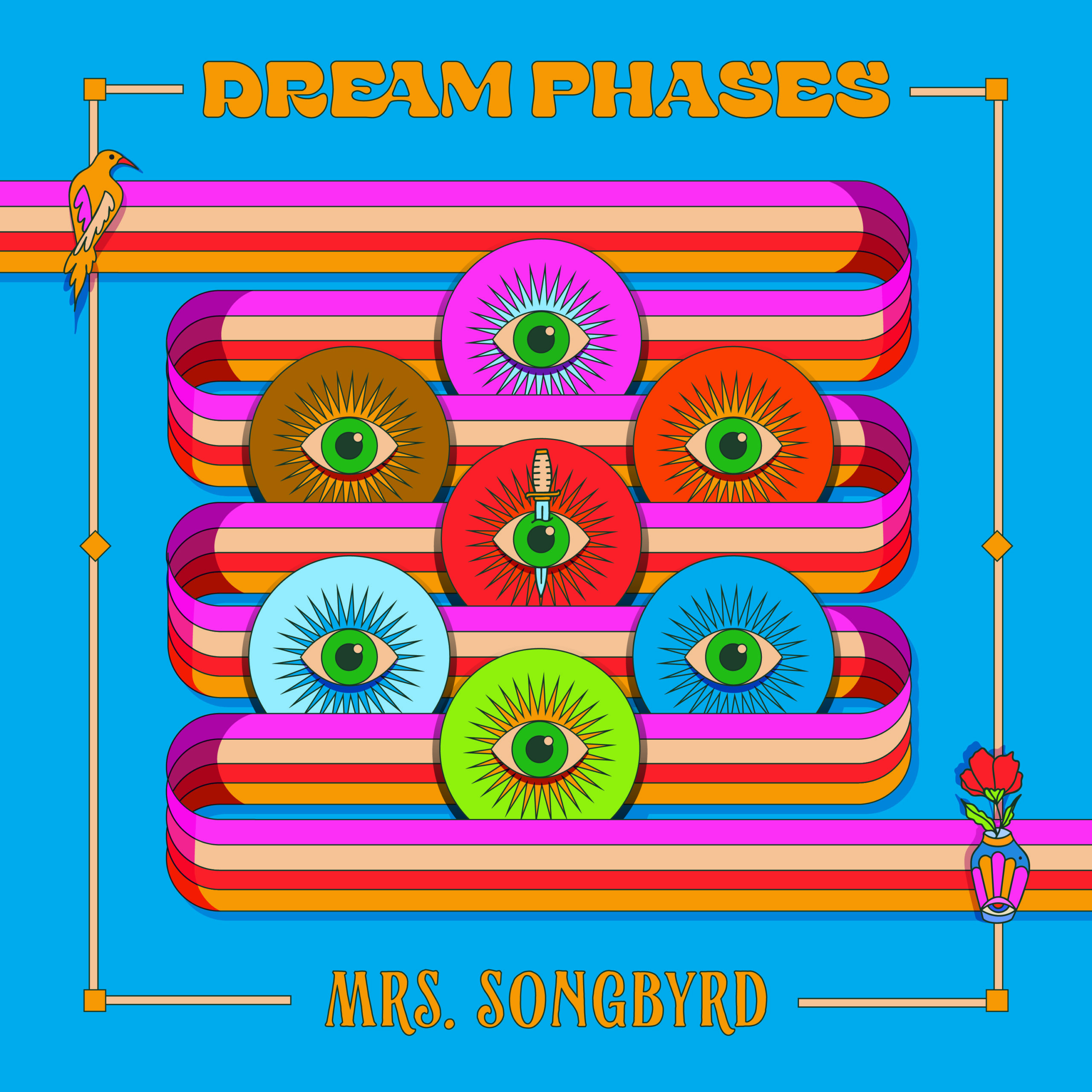 'Mrs Songbyrd' will be available on all streaming platforms on March 31, 2023 and will be released on 7″ vinyl by Nomad Eel Records as part of a 2-song EP later this year, including the follow-up single 'Velvet Knife'.
---
Headline photo: Amadou Kante
Dream Phases Facebook / Instagram / Twitter / Bandcamp / Spotify
Nomad Eel Records Official Website / Facebook / Instagram / Twitter / Bandcamp / Spotify / Soundcloud
Dream Phases Share New Single + Video 'In a Box' | New Album, 'New Distractions'
'Post TV' by Dream Phases | New Album, 'New Distractions'