Metrolight | Interview | Duo featuring former members of cult bands Death of Samantha/Cobra Verde – who make terrific sounding synth-pop
Following on from the release of 'Copyright Strike' earlier – a unique covers EP of songs by the likes of Kiss, T. Rex, and Pere Ubu – Ohio-based synth-pop masters, Metrolight, release their debut album on Tee Pee Records's Annex.
---
Founded by musician David James, Metrolight is a glorious and eclectic aural amphetamine trip with fellow Death of Samantha bandmate, John Petkovic (Cobra Verde, Sweet Apple, Sad Planets). Powered by the same pulsating rock-covets-synthpop energy channelled on albums like Pete Shelley's Homosapien and Units' Digital Stimulation, Metrolight could well be the synth-pop find of 2022. As well as releasing some of the finest rock, punk, heavy metal, and psych music around, Tee Pee Records's Annex is the ambitious archival project from New York's legendary underground label.
"The Annex is a home for releases we think are exceptional but sit slightly outside our usual mission for the label," explains founder, Kenny Sehgal. "So far, we've worked on projects with artists like Nick Saloman, Simeon Coxe, and Osgood Slaughter. These artists might not always tour or play live; they could be digital-only releases, co-releases with other labels, side projects, or lost classics from local NYC bands. In short, awesome odds 'n' sods."
Recorded at Somewhere Recording, in Euclid, Ohio and produced by the band and Michael Seifert, Metrolight's self-titled debut was released on October 21th, 2022.
"Music becomes its own language"
It's fantastic to have you on It's Psychedelic Baby Magazine, how are you both doing?
John Petkovic: We've received a very kind response to our debut album and we're very appreciative of it. We started the album before COVID and were in the process of signing with a label — and then the virus came and everything seemed to come to a standstill. But we continued working on it and finished it a year ago. At one point we had no idea it would come out, but we kept on moving along with it. Seeing it through and having it finally come has given us satisfaction.
How did you guys get to know each other?
John Petkovic: We met while attending high school and started playing music together right away, in our first band – Death or Samantha.
What led to your decision to start Metrolight?
John Petkovic: We both love electronic music and would share ideas and takes about the genre but also the process – how electronic music is generated, but also, its ability to create songs that are both engaging and experimental.
Metrolight's self-titled was just recently released, and it consists of a truly fantastic set of songs. Would you like to share what the recording and producing process was like for you both?
John Petkovic: Thank you for the kind words. David James created dozens of songs and sounds. I was amazed at the volume of tracks, but also the wide breadth of styles. When he asked me to add vocals and words, I felt that I was involved in a wide-ranging, eclectic approach to music.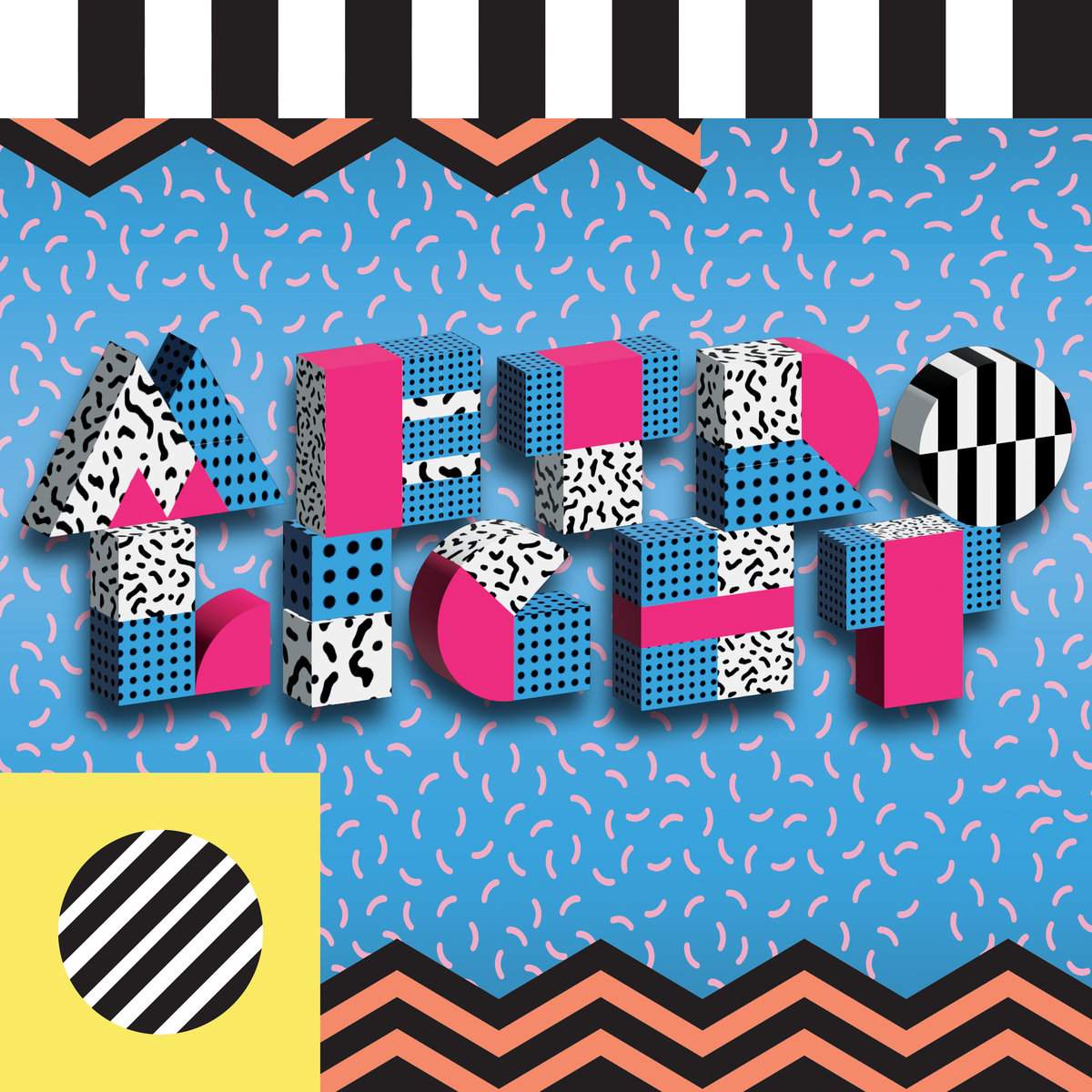 How did you approach the song writing process? Was it any different to your previous work together?
John Petkovic: David James created the songs, and I added the vocals and words. We were exploring an aesthetic — one that took the styles of electronic music and adapted our personal sensibilities, many of which were formed outside of styles.
Would you like to share some of your own personal highlights from the album?
John Petkovic: I think the juxtaposition of engaging rhythms and chord progressions and elements of dislocation and alienation.
Okay, now it's time to discuss some other projects with you. You are bandmates in Death of Samantha, how did you approach music making there?
John Petkovic: We've always had a song-first approach to music — and the layered atmosphere and impact. In other words, the idea that chords and words were the basis for things followed by personal approaches to contemporary life. We've always tried to start with traditional song structures and then try to make them iconoclastic. Sometimes it works and sometimes it doesn't — hopefully you can bring a personal stamp to songs without suffocating them!
I would love it if you could comment on each of the four records that Death of Samantha released.
John Petkovic: The arc of that band is not uncommon to what we often see in bands. You start jamming in a basement and anything goes — because you're all learning to play with one another, and then as you develop a style and musical abilities you start to shape and mold things and sound like a band with unique traits. Our first album, 'Strungout on Jargon,' was the product of the basement jamming approach. We took it straight to the studio and jammed as if we were in a basement. On subsequent albums we learned to create and add and edit with more of a studio approach.
"Spontaneity is usually the most exciting way it happens"
A group that I really played a lot of years ago, but didn't even realize who their members were, is Sweet Apple. Can you tell us a bit more about them?
John Petkovic: Sweet Apple started by chance: I had been long-time friends with J Mascis (Dinosaur Jr, Witch) and Dave Sweetapple (Witch) and they suggested we start a band while I was going through a difficult time in my life. The debut album ('Love and Desperation') was a by-product of my personal upheaval, but more than that a friendship and the immediacy of friends coming together to record an album. We also brought in Tim Parnin, who was playing with me in another band, Cobra Verde. You realize that bands come together for a variety of reasons. Spontaneity is usually the most exciting way it happens.
And how about Scarcity of Tanks?
John Petkovic: I've played and toured with Scarcity in Tanks — a group led by Matthew Wascovich, who also lives in Cleveland. It's a spontaneous group that has included a wide range of musicians over the years. Matthew Wascovich is adept at putting together eclectic musicians and shepherds each collection of musicians to create a new sound and a different-sounding iteration. Very unique and inspiring approach to making music — where you're always challenged to create something new.
I've been truly enjoying your new project with Patrick Carney of the Black Keys. Tell us about Sad Planets.
John Petkovic: Thanks. Like so many projects I've been involved in, 'Sad Planets' was an idea hatched by accident, on a whim. We talked about recording an album and just did it. We didn't have any set parameters — just an idea that we developed on the spot. You realize that the most interesting things happen by accident, by chance.
It would take days to talk about everything you two were involved with. Are there certain songs, albums or collaborations that really stand out in your opinion?
John Petkovic: The most interesting collaborations are, as I've mentioned, created by chance. Planning is overrated — and luckily, we've both been guided by spontaneity!
What does the future for Metrolight hold?
John Petkovic: We have an EP coming out soon, 'Disco Demolition,' and are already working on a follow-up album. We're trying to apply a different theme, approach to every release.
Let's end this interview with some of your favourite albums. Have you found something new lately you would like to recommend to our readers?
David James:
Human League – 'Dare'
OMD – 'Organization'
Suicide – 1st LP
Donna Summer – 'Once Upon a Time'
Telex – 'Neurovision'
John Petkovic: :
Andrei Tarkovsky films
Pierre Henry
NEU (all albums)
Karlheinz Stockhausen – 'Studio 1'
New York Dolls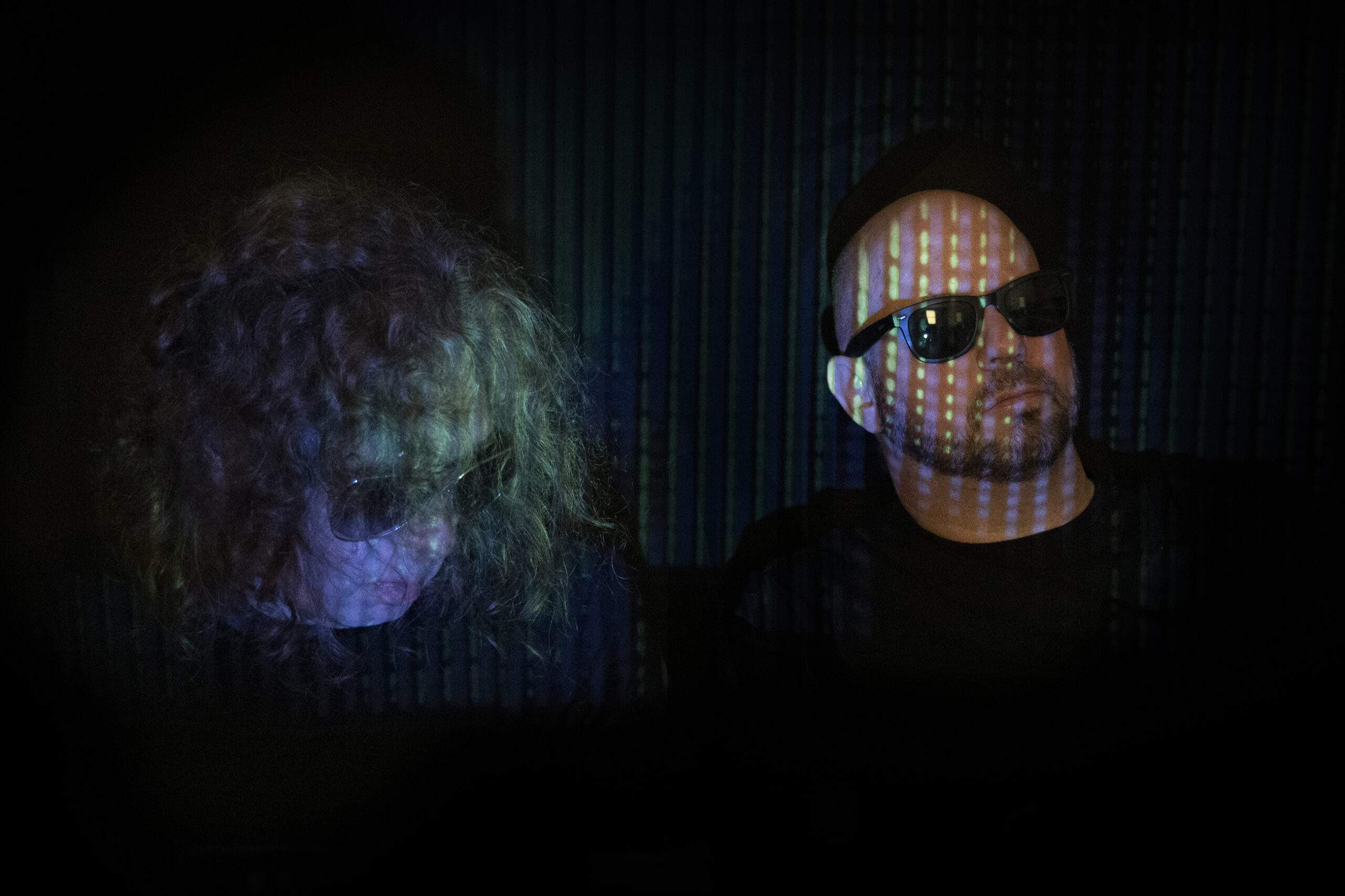 Thank you. Last word is yours.
John Petkovic: Music becomes its own language. We started this project as a response to outside environmental forces and to find our own voice within that environment, but soon enough the voice became our environment. We hope people enjoy our music and feel privileged to make music and have people hear it. Thank you!
Klemen Breznikar
---
Headline photo: Matheus Venancio
Metrolight Official Website / Facebook / Instagram / Bandcamp / YouTube
Tee Pee Records Official Website / Facebook / Instagram / Twitter / Bandcamp / YouTube