'Hlaf' by Smote | New Album, 'Genog'
Exclusive video premiere of 'Hlaf' by Smote, taken from the upcoming album, 'Genog,' out March 10th, 2023 via Rocket Recordings.
---
Transcendence through repetition beamed via an aesthetic vision steeped in mystery: welcome to the world of Newcastle-Upon-Tyne's Smote, an entity opening up uncanny new psychic pathways. 'Genog' – the outfit's second release on Rocket Recordings following 2021's eerie transmission 'Drommon,' shows that Smote's elliptical casting of bleak magick is only growing more powerful as it gathers momentum. The brainchild of Daniel Foggin, Smote has evolved seemingly of it's own volition.
"I had the idea for years" he relates, "I love Pärson Sound, Träd, Gräs Och Stenar, Traditional Irish Folk and all sorts of different Drone and Folk music. It was simply finding the opportunity to sit down and get recording. A very heavy influence that affects Smote is fantasy as a genre, and the atmosphere that can be created via story-telling."
The musical approach of Smote may have started out as a resolutely DIY one, yet from the humble origins of bedroom and rehearsal room recordings, the band has now become a full-fledged and powerful live band, whose appearances at festivals like Roadburn, Le Guess Who and Brave Exhibitions have already caused a considerable stir. Testimony, indeed to the kind of spectacular mental vistas and towering, intimidating sound-worlds which are made manifest on 'Genog'.
"I love world building and folk tales" adds Foggin, who cites the 2013 film Hard To Be A God as the single biggest influence on Smote's aesthetic – "An incredible example of mood and atmosphere throughout, an absolute masterpiece."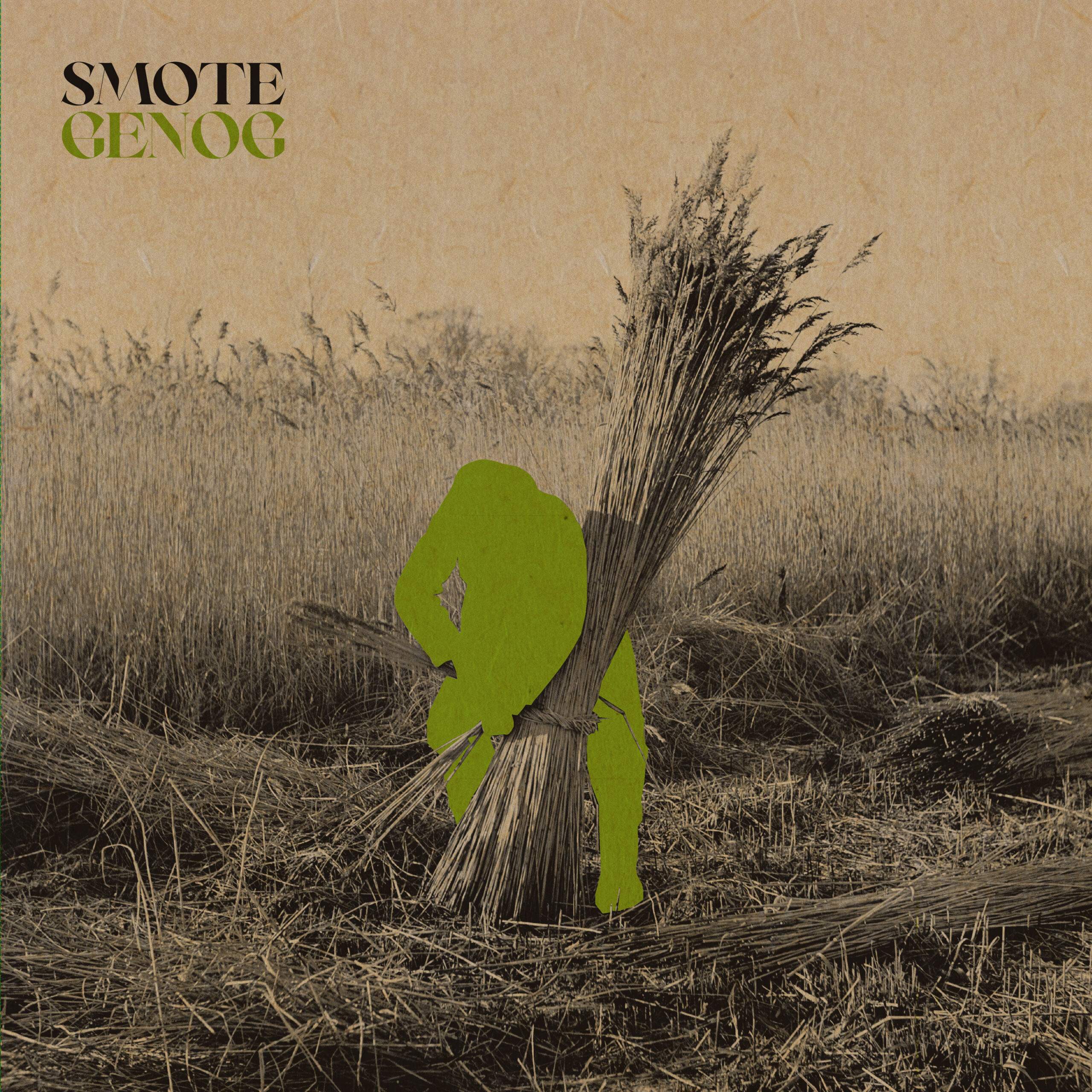 Inhabiting a landscape where pursuit of the psychedelic is so often hampered by cliche, mannerism and the canonical rulebook. It can be rare to witness a visionary doggedly pursuing their own crooked and idiosyncratic path into the mystic with few co-ordinates apparent. This is where Smote come in. Earthy, ritualistic and richly cinematic in aspect, 'Genog' is an avatar guiding the listener to dark and beguiling imaginary landscapes.
Pre-order 'Genog' by Smote on Manila Board finish sleeve & Green Vinyl here!
---
Smote Instagram / Bandcamp
Rocket Recordings Official Website / Facebook / Instagram / Twitter / Bandcamp / SoundCloud
'Hauberk' by Smote | "Join the psych ritual"