Archer Monk | Interview | New Album, 'Joy Ride Opus'
The latest release from Archer Monk – pseudonym of artist T. Wold – is that epiphanic album, fittingly called 'Joy Ride Opus'. The 12-song album was recorded, mixed and mastered by Adam Selzer (M. Ward, Peter Buck) and co-produced by Selzer and Wold.
---
Wold has coined the genre "tumbleweed pop" for this album to describe its vibrantly eclectic stylistic palette, which encompasses Dylan/Prine-style storyteller folk, gospel, alt-country, mid-tempo Americana, hot club-style jazz, and psychedelic folk-rock. He came up in a touring, singing family, and has previously issued three EPs and two albums. "You just keep throwing spaghetti at the walls and see what sticks. I feel like I'm finally reaching my stride as a songwriter. It's been a joy ride writing these songs," the Mill Valley-based artist details.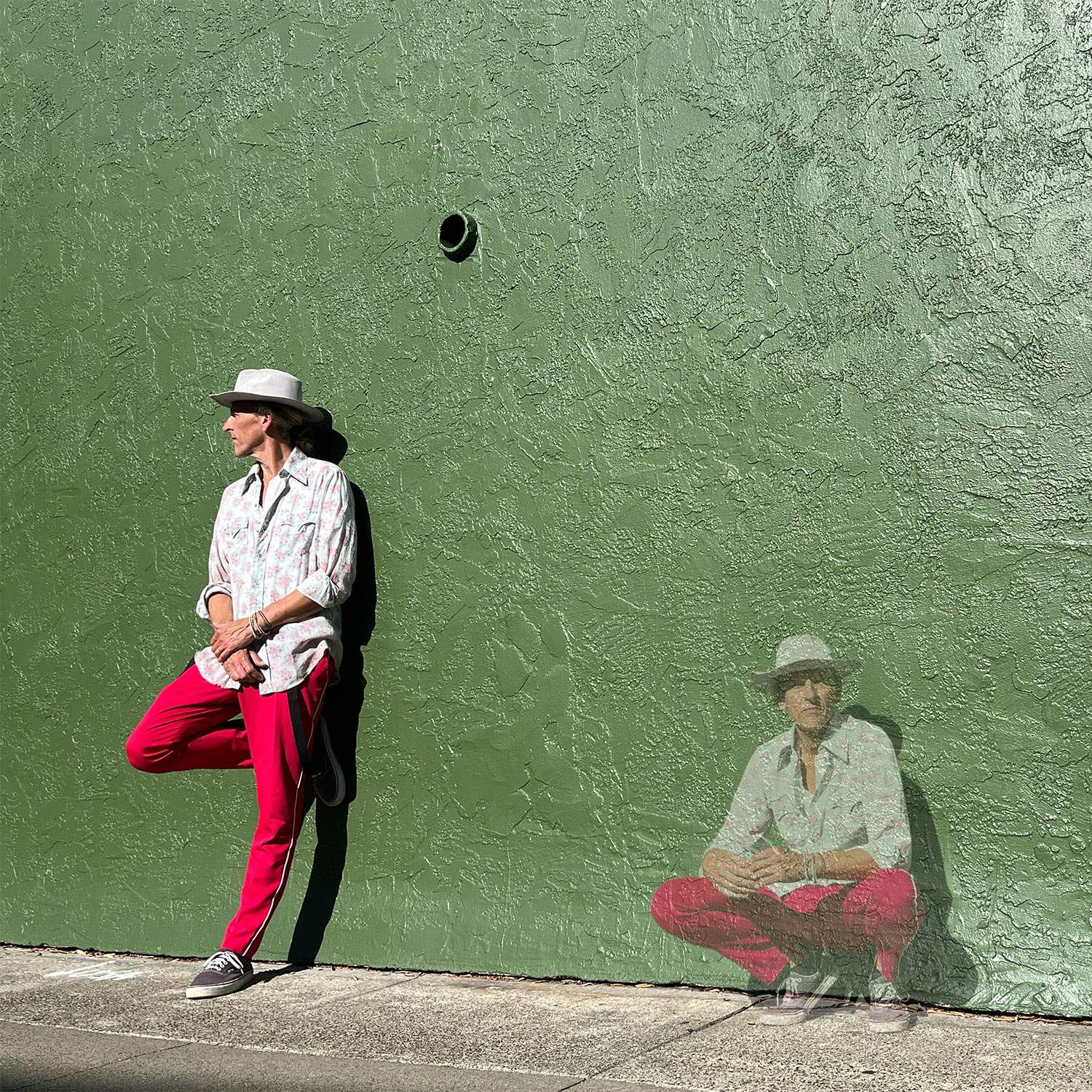 'Joy Ride Opus' features an all-star cast of musicians, including Luke Ydstie on bass and piano (Blind Pilot), Rachel Blumberg on drums (The Decemberists, Califone) and Frank Orrall as guest vocalist on 'Hey Bartender' (Poi Dog Pondering, Thievery Corporation).
"Songs can come out in a rush or percolate for months"
What led you to become a musician and what are some of your early influences?
Archer Monk: I am the last of 6 kids in a singing family so around the age of 2 or so I was begging to get on the stage so as to not be left out. Apparently, I was successful with my plea and this gave me the first taste of the exhilaration of performing. In kindergarten, a fellow student brought her violin to "show and tell" and I immediately told my parents to sign me up. I took lessons from Mrs. Dokken, who taught the Suzuki Method, so I played primarily from the classical canon from ages 6 to 16. My early influences were definitely the classical greats: Mozart, Bach, Dvorak, Grieg and then on to romantic composers like Rachmaninoff. Both my parents were classically trained musicians who had absolutely zero interest in any other genre.
In 4th grade, my teacher played 'Sgt. Pepper's' for us and my mind was blown. Of course I had 5 older siblings so one Christmas somebody got the red and blue Beatles albums which I audibly inhaled. 'Here Comes the Sun' was such a soundtrack for me at that age but we were also a household of white kids living in Iowa who loved the Motown sound, so did lots of Stevie Wonder, Aretha and the Jackson 5. I loved doing dance routines in our living room to albums like Michael Jackson's 'Off the Wall' and the soundtrack to 'The Wiz'. This was the end of the era of the 45 so we were always collecting 45's of the latest pop hits like Melanie's 'Brand New Key,' Andrew Gold's 'Lonely Boy' and Kim Karne's 'Betty Davis Eyes'. At some stage I started listening to Zeppelin (which I initially thought was "dangerous" music) but since I was so into dancing and growing up in the middle of nowhere, I got into some rather dubious territory in my teens like Kool and the Gang, Wham! and Whitney Houston. You can mock these kinds of artists and label them "uncool" but these were solid songs with groove and great melody. When I arrived at college, I was a bright eyed preppy kid wearing espadrilles and stone washed jeans. Fortunately, my roommate was a Bacardi rum drinking dark force from Seattle who used hair spray like it was about to be banned. Derek turned me on to bands like The Cure, This Mortal Coil and Ministry, sending me on my way down roads I had never traveled. After I started smoking weed, shockingly, I began listening to The Grateful Dead, specifically 'American Beauty' and 'Working Man's Dead,' while diving head first into the Laurel Canyon music scene and becoming obsessed with the art of songwriting. After listening to Joni Mitchell's 'Hejira' nonstop on a road trip, it was as if I had been reborn, baptized in words and melodies that made me believe in a higher power. I still rank that album as the one that has had the most influence on me.
You grew up in Decorah, Iowa, tell us about life there.
At the time, Decorah was an eccentric town whose appearance was that of just another normal small town in the middle of nowhere Iowa where everyone knew everyone. Lots of seed caps. It was a beautiful, bucolic place to grow up. Its saving grace was and still is, Luther College. Any time you have a college in a small town, you've just elevated the vibe 100 fold. There was a student named Floyd who drove around in a convertible Thunderbird and fancied himself the Bill Graham of Luther. It was quite impressive the bands that he managed to get on campus. One of my first concerts was The Thompson Twins opening up for Oingo Boingo. Playing in Decorah, Iowa no doubt was a highlight for their careers.
My father was a Lutheran pastor and a lot of my friends were professor's kids most of whom went to our church so there was more intellectual theology offered than fire and brimstone at First Lutheran and I thank the good Lord for that. Of course there was a hippie commune outside of town made up of college grads and dropouts who ate mung beans, started the first food co-op, played folk music, wore overalls and it's safe to assume smoked weed. We had our own river, The Upper Iowa, a tributary of the Mississippi River, which ran through the middle of town and was primarily used for canoeing and tubing in the summer months.
Then there was the Nordic Fest. Every year during the last weekend of July, this town of 8,000 still hosts over 200,000 lovers of Nordic culture. It was a big deal. Our family performed Norwegian folk songs in front of the court house to huge crowds who were taking a breather between the rock throw competition, the 5k Elvelopet fun run and drinking contests at biker bars. Like all towns in America, sports were front and center. Swimming, basketball, football, baseball, cross country and sledding, which was always my favorite. It's a legitimate sport and all but void of competition. Decorah is surrounded by beautiful bluffs so when the snow finally came, it was one sure way to blissfully spend hours on the weekend.
Of course there were scandals, affairs, keg parties, racism and the farm kids vs. wanna be city slickers melodrama. I could go on. I'm almost done with a first draft of a novel based on my experience growing up. We'll see if I finish it.
You come from a big family that was quite adventurous, as you traveled as a singing outfit touring Europe and even released an album and two 45s. When did you decide that you want to make your own music?
It's pretty crazy and quite impressive what our family accomplished as a singing group. When I tell people about being a part of The Christenson Family Singers, it always feels like it was nothing unique but the quizzical looks I receive remind me that being in a singing family who toured Europe three times in a van surviving on bread, cheese and handouts was actually crazy. We even sang behind the Iron Curtain in East Germany and Poland where we made it to the ferry for Sweden just as the country was collapsing under martial law. Heavy stuff. Our intonation was something else and somehow, all 8 of us were blessed with good pitch and voices that were naturally tailored for group singing. When I listen to our recordings of our mother singing 'The Lonely Goatherd' from the Sound of Music, I marvel at the absolute clarity of her voice. During the intermission when we would change out of our Norwegian traditional outfits, my father would remain on stage and bang out Chopin on the piano like it was a walk through the park just to keep the audience entertained. Despite all the singing that I did growing up and then singing and touring nationally and internationally in the St. Olaf College Choir, I never really thought all that much about writing my own music. I rehearsed a couple times with a band during college but never thought I had what it takes to hit the stage on my own accord. It was a few years after college when I began playing guitar earnestly that I attempted writing my own music and it was definitely a clunky process. I marvel at artists like Dylan, Stevie Winwood, and Beck who churned out classics in their late teens and early 20's. How is that possible?
Tell us about your early records 'The Folkdadelic Two Step' (2006), 'Buried Transmissions' (2010) under Thomas Wold and 'Wanderdust' (2015) and 2 demo EPs (2020) under Archer Monk. Why the different monikers?
I had been playing with a good friend in the mid 90's around Minneapolis in a "two guys with acoustic guitars playing in coffee shops" group called "80 Bones". We were pretty good with nice harmonies and had a lot of fun but my songwriting was still gestating. I did write a song called 'Sweet Ol' Car' which was played during the intermission on public radio's 'Car Talk' and got me thinking that maybe there was a future in writing songs. We recorded one album and I decided to use my mother's maiden name of Wold just to quell any thoughts that we were brothers because my friend and I both had the surname of Christenson (his with an "sen"). This might be a possibility of overthinking a situation but I was drawn to the fact that "Wold" is one syllable and a one syllable name pops when you say it which is probably one reason Dylan changed his name from Zimmerman. That and the Jewish thing.
In 2000, I moved down to Australia after falling in love with a friend of a friend and future wife on a remote island in the Philippines during a New Years Eve week long Y2K party where we danced to "doof doof" around the clock before the world collapsed due to a glitch in computer coding. We both took a punt on our love and ended up living near Bondi Beach in Sydney from 2000-20008. It was there that I recorded 'The Folkadelic Two Step,' albeit very poorly, with my first Pro Tools rig. It was an 8 song EP that I'm hoping to re-record at some stage or at least clean up enough to warrant a release. The lead track is an open D tuned song called 'Downstream' which is one of my finest in my humble opinion. I ended up making a Flash animation video for it a few years later which was a huge accomplishment. That album floated around the offices of the hipster label Spunk Records for a while but quickly fell victim to the classic story of this person and that person leaving the label and your unbelievably amazing album gets left in the rubbish bin of history. I wasn't playing live at that time mainly due to a lack of confidence and drive. All I had were these 8 songs that were pretty quiet and fingerpicky and the thought of getting gigs where people stared at me while not talking made me sweat at night.
In 2008, we moved to the San Francisco Bay Area where my writing finally began to take some sort of shape. I read an article in the NY Times about a group called Kickstarter and raised some money to record an album with some old friends back in Minneapolis. This was 2010's 'Buried Transmissions'. We captured some great energy on that one. It's pretty loose. I began working on my next album a few years later and after some stops and starts, released 'Wanderdust' in 2015. I decided to use the moniker "Archer Monk" for this one just to venture out a bit and have some fun. I've always liked when songwriters adopt stage names like Cat Power, Fruit Bats or Father John Misty so I came up with Archer Monk because no one else had. I like the imagery it conjures up though: the meditative monk in gently falling snow who can shoot an arrow between heartbeats and split an apple in half…or something like that. Since I do all of my own graphic artwork and branding, I've had a heyday creating concert posters, logos and fonts for Archer Monk. Lots of fun. I'm especially proud of the logo font that adorns the cover of 'Joy Ride Opus'.
You live in the redwoods just north of San Francisco, how do you like it there? Do you draw inspiration from your surroundings?
We live in an 800 sq ft cottage built in the 1960's. It's super simple but it's got beautiful redwood beams and the eastern side is all glass giving us a view of trees and the East Bay all the way to Berkeley. It's stunning. We're up fairly high at the base of Mt. Tamalpais is a neighborhood where some of the beat poets and luminaries like Alan Watts lived or spent time. It's old school. One neighbor of ours used to play drums for Sonny and Cher. Another dear neighbor friend of ours who passed away a few years ago got her start in photography taking iconic shots at the Monterey Festival of 1967. Bob Weir of The Dead lives nearby. Jerry used to live here. I'll occasionally see Sammy Hagar drive by in his black Maserati with a red interior or see Bonnie Raitt at the postal drop. There's so much creativity swirling around the mountain and through these trees. We often go to bed hearing a conversation between a few Great Horned Owls in the redwoods below or the howls of a pack of coyotes out on the prowl. It's a short drive down to see the seals and pelicans of Stinson Beach where a run on the sand and a dip in the frigid waters can reset your body so if you're open, there's creativity swirling around everywhere here. It's all changing quickly though and the privileged seemed to have moved in. Don't fool yourselves folks. Money doesn't mean a thing. If you have it, great. Just be a good person and don't take yourself too seriously.
How would you define "tumbleweed pop"?
Have you ever witnessed tumbleweed? It mostly moves in one direction but can change on a dime. Whichever way it travels through, it holds that beautiful, fractal crazy design within. Watch the opening credits to The Big Lebowski and you'll know what I'm talking about.
"Mostly, it was pure joy. In fact, it was a joy ride"
What's the story behind your new album, 'Joy Ride Opus'?
This album began with the desire to record a few tunes that had been kicking around for a few years. 'Lost in Translation' is a song that I wrote about 5 years ago. I always loved playing it and, lyrically, I felt like I had hit new strides with it. It's a bit of Dylan and The Band. The more I played it, the more I could hear the possibilities of what could be accomplished in the studio. Along with 'Hollywood Choir,' 'Love in the Time of Drought' and 'Love on Layaway,' I sensed I had the foundation of a "passable" album. I had begun to record 'Hollywood Choir' and 'Love on Layaway' a few years earlier in different studios but nothing came of those. When I got Adam Selzer on board, I was on a songwriting roll. I wrote all the other songs in the 6 months leading up to when we booked the studio in August of 2021. The writing unfolded naturally but for the most part, it's not a thematic group of songs. We're not dealing with 'The Wall' here but rather just a collection of songs that do have some common themes if you dig. 'A Man Needs to Fail,' 'Angel Undone' and 'Hey Bartender' were written from the perspective of the misunderstood underdog teetering on the edge of failure. That's low hanging fruit for me. 'Sugar Dance' and 'Lost in Time' are reminiscent reflective songs about the past, one being a smooth gentle meditation while the latter unfolds into a high speed ride in a clapped out convertible Cadillac which ends up being driven into the ocean somewhere outside Oxnard. 'Because of You' was written in a style somewhat foreign to me, kind of in the vein of Nick Lowe. I love how it came out and how the chords and melodies chug along from start to finish.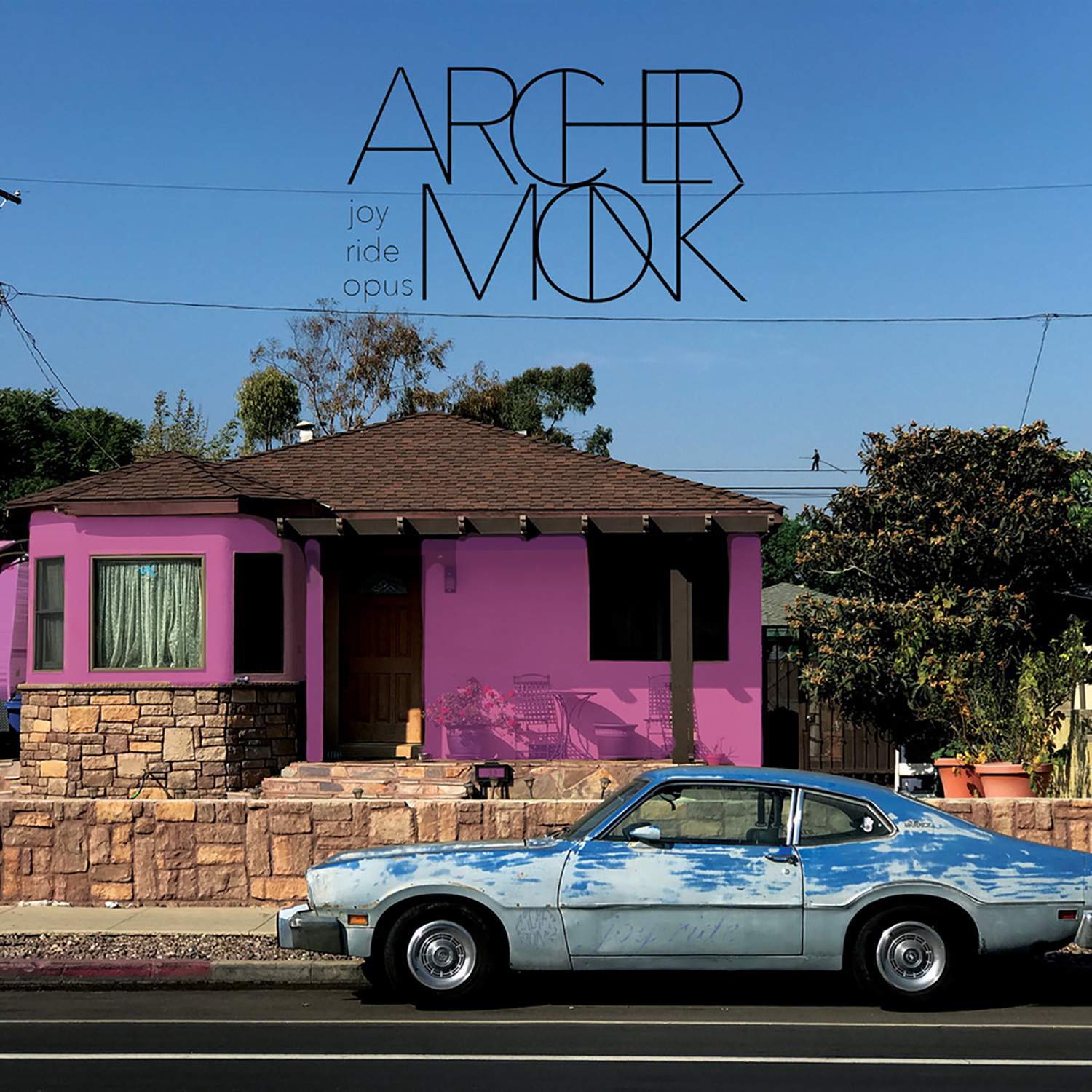 Without intention, the inspiration behind the lyrics evolved into a trip through the mind of Leonard Cohen while 'Hollywood Choir' was written after I saw a fantastic show from a Bowie cover band in a small club somewhere in Hollywood a few months after he had died. Two giants gone. 'Love in the Time of Drought' was a fun one to write and a great one to play live that tells a story of environmental collapse but how we can still kiss like teens as the apocalypse approaches. 'Just Another Mornin' was written in between the deaths of my sister-in-law and my brother-in-law, both from pancreatic cancer. Truly awful. They were unbelievably amazing people but the song is really about the ones who are left behind. I played it live for the first time at my brother-in-law's memorial in front of a near full National Cathedral in Washington DC. I wove in a verse of 'When the Saints Go Marching In' because it's got that very traditional, similar chord progression. You can hear the end of that live recording at the very end of the studio version which was a stoke of mixing genius on Adam's part. Then there's 'Hidden Doors'. I had been playing these four chords on the couch for a few days before I came up with the melody line and wrote the first verse. Then I went into the redwoods near our house and had three sessions with Mr. Toad, otherwise known as 5MEO-DMT. It was sort of like sticking your head out of a sunroof of a car going 800 miles an hour. Mostly, it was pure joy. In fact, it was a joy ride. The day after the journey, I wrote the other two verses and it was perfect and completely mystical how the first verse, without intention, ended up referencing what I would experience the next day. The repetition of the four chords works well as a meditation and I don't think I've ever written such a hooky, poppy chorus and, well, I may never again. A few months after the studio sessions, as I was working on overdubs in our cottage, I was riffing on the drawn out instrumental jam and began singing "we're in the light / we're in the dream / it's a joy ride in this love machine" and thought to myself, "That's it! Creating this album has been such a joy ride". Naming it an opus was meant to raise the drama of it all.
How was it to work with producer Adam Selzer?
I first reached out to Adam online not knowing him from Adam in May of 2020 after recording the EP '3 Songs and a Whole Lotta Trouble' during lockdown in my friend's loft on Nicollet Island on the Mississippi River in Minneapolis on an old hand held Tascam digital 8 track with a backpacker guitar, a box drum and a mic. I sent him the audio files and he mixed and mastered them as well as he could. It was so easy to work with him that I did the same with the next EP 'Man with No Plan' that I released a few months later. I still hadn't even talked to him as we worked via email. When I was entertaining the idea of my next recording, either I was going to do another round of using remote half assed recording techniques or find some money to do it properly in a studio. I investigated studios here in the San Francisco area, back in Minneapolis, Nashville and even New Orleans. It all seemed exciting but pretty daunting. Signing up with a studio that you have no connection with is obviously taking a big punt. At this point I decided to reach out to Adam again and we finally spoke. We had a lovely connection as we talked about the different approaches that could be taken for the album. Within the next day or two, he sent me a detailed budget without even hearing any of the demos of the songs. Super pro. I decided to go with my gut and a few months later, we were in Bocce Studio across the river from Portland in Vancouver, WA. Over the weekend we recorded drums, bass and some piano and the next week I overdubbed guitars and vocals at Adam's home studio. We really worked well together, getting great takes while never feeling stressed. Adam is such a great guy and a wiz in the studio. I tried to fly up to Portland again to listen to the mixes through his gear but it never really happened thanks in some part to the continuing saga of Covid so he would send me mixes and I would reply with my input and desires. We used a platform called Mix Up Audio which worked a treat. Adam was kind of avoiding mixing the daunting, epic 6 minute 'Hidden Doors' for obvious reasons. I decided to record it with a lot of space and room to get creative which was perhaps to appease Mr. Toad. After he was done, he said mixing that song was like mixing a whole album for which I was only partially apologetic. Adam is a mixing master and I'm forever grateful for getting him on board professionally. The added bonus was becoming friends.
How do you usually approach songwriting and was it any different on the new record?
I am not one to have any kind of discipline with my songwriting. I grab the guitar or sit down at the piano whenever I've got a space to myself and the mood suits me. Songs can come out in a rush or percolate for months. For whatever reason and perhaps because I had decided to commit to recording another album, these songs came out in a fairly consistent clip and with a standard that was quite pleasing. Maybe it was a case of not overthinking and just letting them form on their own. I wasn't putting any pressure on myself. On past albums, there are usually a few songs that I have thought after the fact, that the world would be no different had I not recorded them. But this is not the case with 'Joy Ride Opus'. I'm very happy with how all these songs turned out lyrically and stylistically.
'Joy Ride Opus' features an all-star cast of musicians, including Luke Ydstie on bass and piano (Blind Pilot), Rachel Blumberg on drums (The Decemberists, Califone) and Frank Orrall as guest vocalist on 'Hey Bartender' (Poi Dog Pondering, Thievery Corporation), How was to work with all of them?
When Adam and I first chatted about the project, he said that if he had his druthers, he'd bring in his rhythm section ringers: Luke and Rachel. I guess the heaven's parted. As members of the vibrant Portland music scene, they're stellar studio musicians, great people and so easy to work. In the past, I've hired studio musicians who have showed up the day of without even listening to the demos. These two had not only listened to my spartan iPhone demos but had charted them out with ideas of different feels. Pros just know. Adam and I locked in a day of rehearsal at the studio which is a luxury I've never granted myself before. Rehearsal is everything. I was hoping to get 8 or maybe 10 songs done but we kicked out 12 and none of them made it on the cutting room floor. Beyond being an amazing electric and upright bass player, Luke is one of those guys who can sit down at the piano or randomly pick up a ukulele or some odd instrument and create a great lick or progression seemingly without thought. Rachel is such a solid drummer who is right there in the pocket and always pushing herself to play exactly the needed style for the song. Frank is a good friend who is pretty tricky to pin down as he's often out on tour with Thievery Corporation or recording new Poi Dog material but I caught him at a good moment as he was setting up his home studio at his new place near where I live. He's a total rock star but so gracious. 'Hey Bartender' was the first song I'd ever written as a conversation. It would've made zero sense had I sung both parts so getting Frank to do the bartender role was perfect and he hammed it up sounding one part Satchmo and one part Tom Waits. He sang the part for my impromptu album launch and when he came up on stage, he was wiping a whiskey glass with a bar towel, absorbed in the part of the bartender. I'm so grateful to have him as such a dear friend.
Let's end this interview with some of your favourite albums. Have you found something new lately you would like to recommend to our readers?
In no particular order:
Bjork – 'Debut'
Joni Mitchell – 'Hejira'
Miles Davis – 'Kinda Blue'
Townes Van Zandt – 'Townes Van Zandt'
Jim White – 'Drill a Hole in that Substrate and Tell Me What You See' Radiohead – 'OK Computer'
Tom Waits – 'Swordfishtrombones'
Thievery Corporation – 'Richest Man in Babylon'
The Beatles – 'Let it Be'
The Replacements – 'Tim'
Prince – 'Purple Rain'
Nick Cave – 'The Boatman's Call'
Beck – 'Mutations'
Greg Brown – 'Further In'
…so many more…
I recently discovered the ambient music of Marconi Union. I love their album 'Tokyo' which reminds me a bit of Kruder & Dorfmeister's 'G-Stoned' a favorite classic of mine.
Rayland Baxter's 'Good Mmorning' is an interesting spin.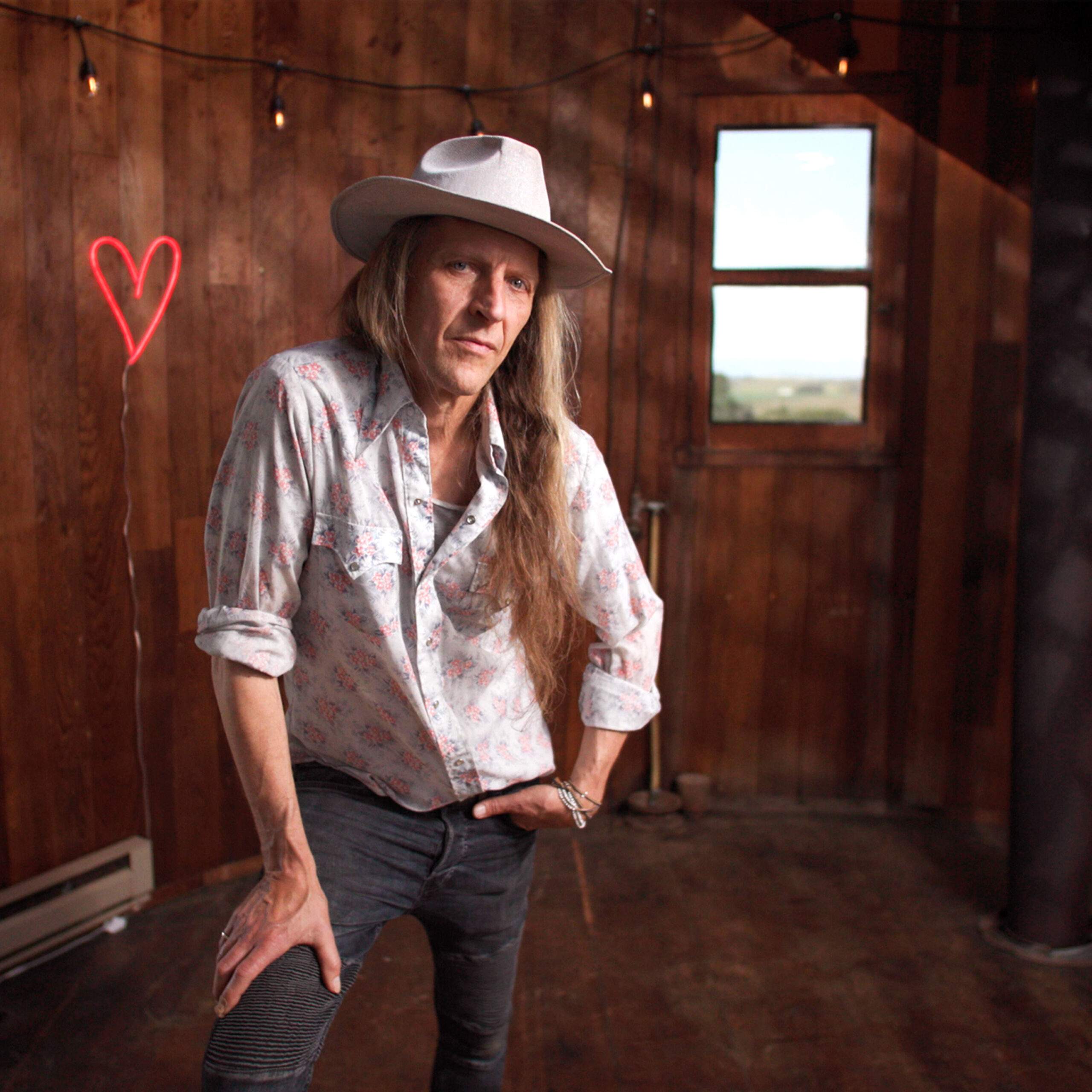 Thank you. Last word is yours.
Thanks for letting me ramble. I'm pleased to say that I'm in the process of the design layout for a double album which I'm hoping will be done by the end of summer. I never thought I'd ever press a double album but it appears as though the stars have aligned. Keep dreaming everyone
Klemen Breznikar
---
Headline photo: Kate Schermerhorn
Archer Monk Official Website / Facebook / Instagram / Bandcamp / YouTube