The Persian Leaps | Interview | New Album, 'Machines For Living'
Based in Minneapolis, The Persian Leaps surrounds principal songwriter, vocalist and guitarist Drew Forsberg. Writing solo under that name for years, he finally assembled a band in 2012. The latest 5-track EP, 'Machines For Living,' was released last October.
---
"The phrase 'Machines for Living' comes from the French architect Le Corbusier. He was a friend/contemporary of Walter Gropius (who started the Bauhaus movement in Germany) and once wrote "a house is a machine for living in," which is even more true in this era of "smart homes". The cover art that Jon Hunt designed is inspired by Bauhaus," says Drew Forsberg.
What was the two years isolation period for you like? Did you find it inspiring to be able to spend more time in music making?
Drew Forsberg: As it happened, the pandemic didn't have a direct effect on my songwriting output. The biggest impact was on the recording process. My friend, Neil Weir, who owns Blue Bell Knoll studio and recorded and/or mixed all our releases pre-2021 was at increased risk from COVID. For his safety, he moved from Minneapolis to rural Wisconsin at the start of lockdown. He's continued to mix our material but I had to find a new recording studio, Terrarium Studios. The change worked out well but it was disruptive.
Similarly, my friend, Jon Hunt (who also designs our album covers), had been playing bass and singing backup with me for a few years pre-pandemic. He also needed to be especially careful about COVID and couldn't get together in person. I've ended up just playing (or programming) the bass parts myself.
Long story short, I came out of lockdown better off than most, but it did force some changes that might not have happened otherwise.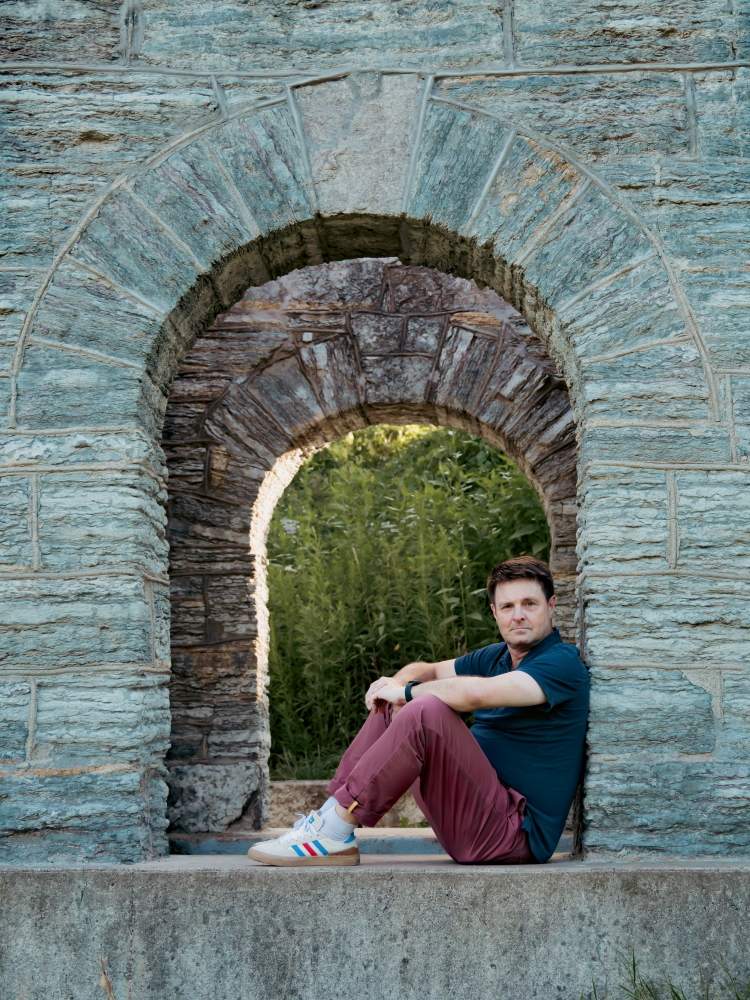 You recently released a new EP, tell us about its creation?
My impression is that our release process isn't typical. There's never a concept ("breakup album," "rock opera," et cetera), nor are our releases a snapshot in time. I've got a backlog of demos and gradually, some of them bubble to the top and feel like they're worth pursuing. When I plan an EP, I look through my backlog for a group of 5-6 songs that go well together and have a variety of tempos/feels/subject matters. Any trends in style or subject matter are usually just coincidence. You could say that I approach a release like a craftsman rather than an artist. It's more important to me to release something that flows well and has high quality material than to document or express what I was feeling during a certain period.
How did the band originally start?
The band name came to me during a Greek Archaeology class back in college. After I doodled the phrase in the margins of my notebook, I knew I wanted to start a band named "The Persian Leaps" some day. After that, I spent a couple decades recording songs on a 4-track or laptop and occasionally sharing them with friends. It wasn't until 2012, though, that I finally formed The Persian Leaps and started performing and recording as a full band.
What about your influences?
I came of age during the '80s and early '90s. Bands like The Smiths, Echo & the Bunnymen, New Order, Chameleons UK, The Church, House of Love, My Bloody Valentine, Guided By Voices, Teenage Fanclub, and Pavement were and still are big influences on me.
"It's all about the hook"
How do you approach songwriting?
For me, it's all about the hook. I've almost never started with a specific topic in mind. While playing guitar around the house, I'll come up with a riff that excites me. If I'm lucky, a phrase or a few lines of lyrics will pop into my head. From that point on, my challenge is to construct an entire song around those lines. For example, with 'Lipreader Dyslexia' from the new EP, the unlikely title phrase came first. I then had to build a song around it, which was more challenging than, say, "baby, I love you."
For some reason, I've almost never been able to change the focus of the song once that initial direction is in place–I'm irrevocably locked in. As a result, I've got a good number of demo fragments where I started with a decent hook but could never figure out how to build a song around it. I should sell them for a nickel apiece.
How long did you work on the EP?
The songs were written and demoed over the last several years. As for the recording process, I usually spend a couple days or evenings per month over the winter in the studio recording guitars and vocals. My typical schedule is to record from December to April, finish the mixing and mastering in May, take the summer off, and then release the results in September or October. And then I turn around and start all over again…
What's next for you? Are you planning to play some gigs?
No. Starting in 2018, The Persian Leaps became a (mostly) solo studio project for myself. It was a very amicable split–we're still friends but were all pretty fatigued by playing shows and trying to fit into the cliquey Minneapolis music scene. We gave up our practice space and sold most of the shared gear like the PA and monitors. So at this point, even if I had the desire–and I don't–to perform Persian Leaps songs live, I no longer have a band or a place to practice.
Are any of you involved in any other bands or do you have any active side-projects going on at this point?
I've never had a side project but it's something that appeals to me more and more. Ideally, it would be something where I wasn't the focus. It sounds really attractive to only be responsible for learning my parts and showing up for rehearsals and shows. Right now, I'm learning bass parts for a planned weekend-long jam session with some friends. It's out of town and will only happen once or twice per year.
Focusing on the bass has been very fun and has gotten me interested in playing with other musicians again. Right now, my ideal would be to start a band that exclusively plays songs by either Wire, Echo & the Bunnymen, or Nuggets-era garage rock. Minneapolis already has (or at least had, pre-pandemic) tribute bands that focus on Electric Light Orchestra and the Pixies. We don't have a House of Love tribute band so there are several options.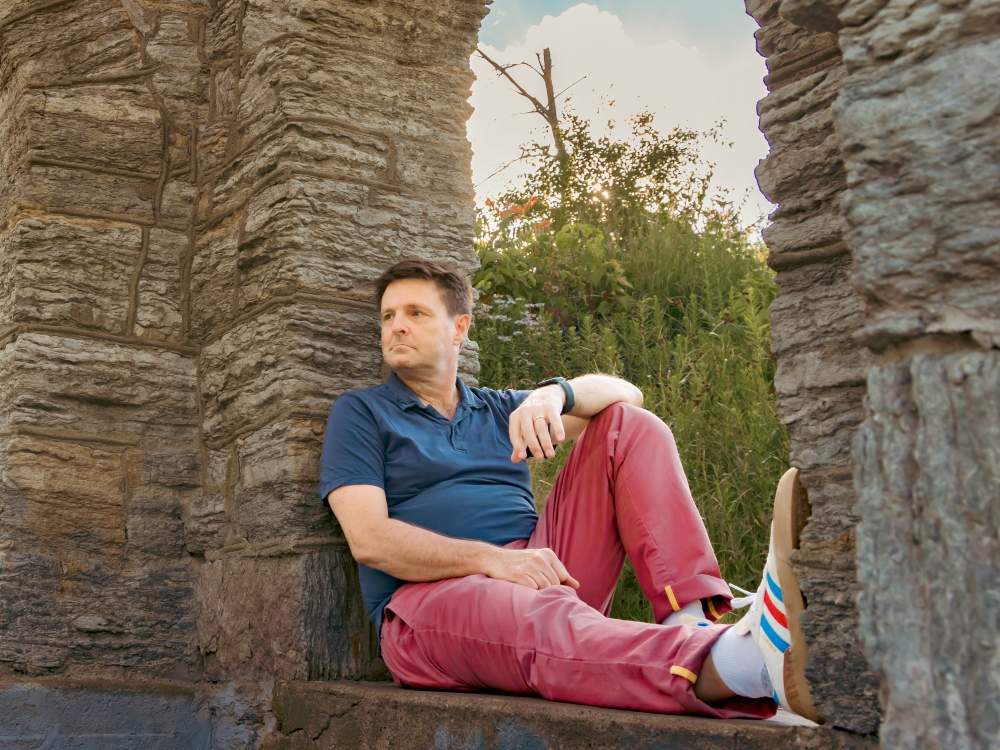 Let's end this interview with some of your favorite albums. Have you found something new lately you would like to recommend to our readers?
I'm a huge Guided By Voices fan and am always excited by their albums. Some of my favorite releases of 2022 so far are from Beach Bunny, The Beths, Hatchie, and Young Guv. A lot of great jangle pop is coming from the San Francisco area, like Chime School or The Reds, Pinks & Purples. Finally, I recently stumbled across a band from Chicago called Kerosene Stars. They seem very like minded. If we ever reformed and toured–and we won't–I'd love to book a show with them.
Klemen Breznikar
---
Headline photo: Rouse Productions
The Persian Leaps Official Website / Facebook / Instagram / Twitter / Bandcamp / YouTube