Scowl | Interview | "Sometimes it's not easy to write about the state of the world"
Since the release of their debut album, 'How Flowers Grow,' in November 2021 Santa Cruz, CA-based band Scowl have been a non-stop force to be reckoned with.
---
The ten songs on the album are a masterclass in how to write heartfelt punk and hardcore without losing the sense of youthful enthusiasm and fun that makes the genre compelling to begin with. The lyrics are delivered with a biting sense of anger and self-reflection, dealing with everything from personal betrayals to socio-economic strife.
Scowl is Kat Moss (vocals), Malachi Greene (guitar), Bailey Lupo (bass), and Cole Gilbert (drums). 
"Sometimes it's not easy to write about the state of the world"
You've been touring non-stop this year and are gearing up for a full US tour and dates in the UK. How does it feel to be back on the road after the pandemic and has there been a highlight?
Kat Moss: It feels awesome to be back on the road after the period of quarantine. This year has been crazy! A few highlights from the past year would be playing a guerrilla show at a Sonic drive-in, in New Jersey and supporting Limp Bizkit on tour.
Your debut album 'How Flowers Grow' was released in November 2021, can you tell me more about recording it? How does it feel to look back on it almost a year since release?
'How Flowers Grow' was recorded in July 2020— the lyrical content is related to what I was experiencing at the time mentally and emotionally. The pandemic had taken a hold of everyone's lives and there was mass uncertainty and fear. It was an incredibly challenging year for me and many others. Looking back I'm immensely proud of the work we've done since putting out our debut LP, but we are now eager to move forward and release new music.
How do you usually approach songwriting? Is it a collaborative effort?
I write all of my lyrics and they usually stem from my poetry or journaling my feelings. I try not to sit down with a blank page but rather pull from particular lines in my notes.
The band itself has been active for a while now as you already released an EP in 2019? Can you share a bit on how you came together?
We got together when I told Malachi (guitar) I wanted to sing in a hardcore band— Cole (drums) had been playing in bands with Malachi for a few years so they teamed up and wrote the music for our demo. We had a few fill-ins for bass in the beginning until we asked Bailey to join permanently.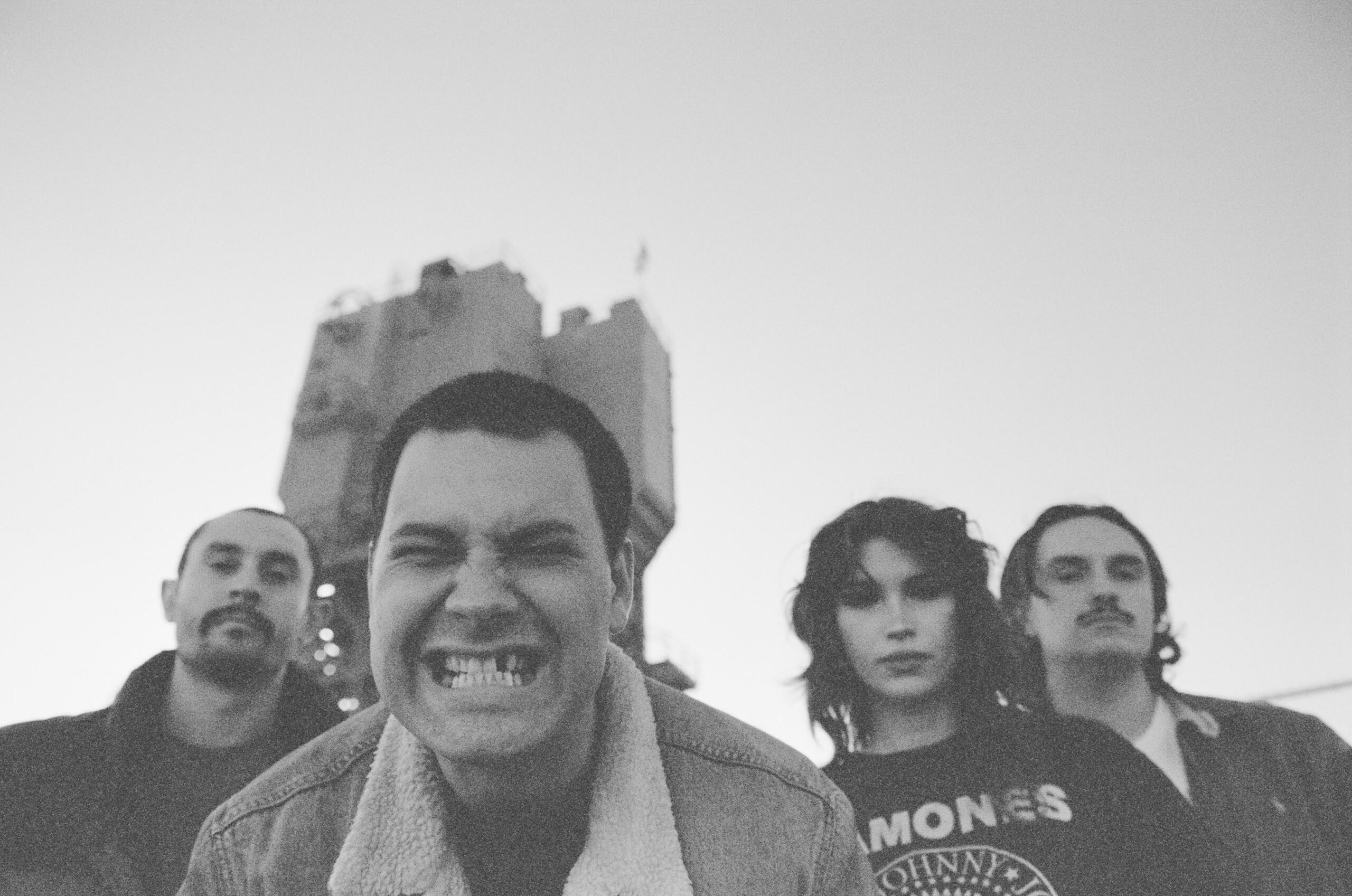 As a punk band you have a lot to be angry at looking at the current world situation?!
Totally! Sometimes it's not easy to write about the state of the world but I'm absolutely angry.
Are any of you involved in any other bands or do you have any active side-projects going on at this point?
Absolutely! Malachi plays in Lead Dream and The Can't Hardly's. Bailey plays in Try The Pie and Abysmalist. Cole plays in a band called Blazer.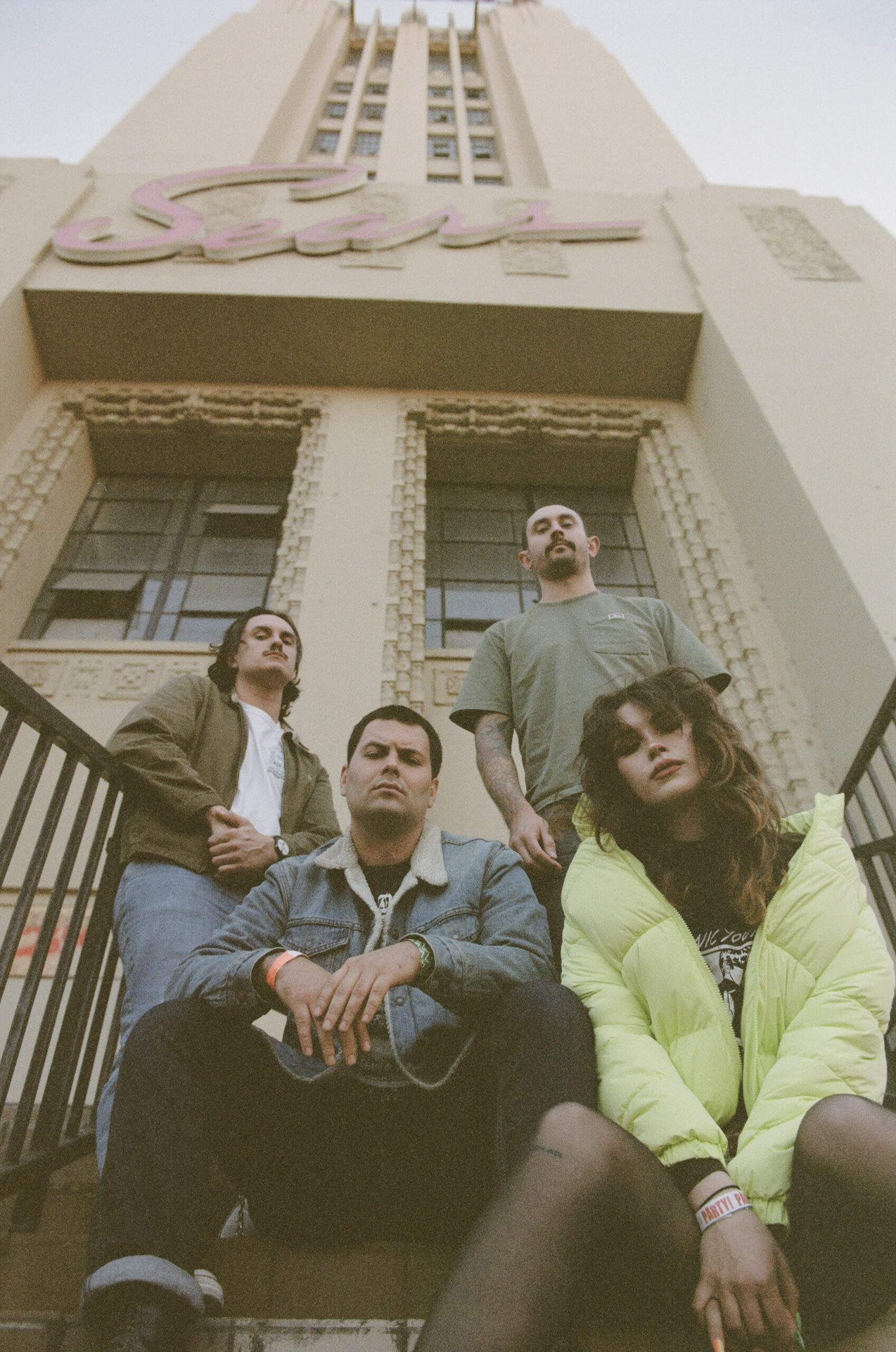 Let's end this interview with some of your favourite albums. Have you found something new lately you would like to recommend to our readers?
My current rotation of albums has been 'Stardust' by Yung Lean, 'OK Computer' by Radiohead, and 'I Brought You My Bullets, You Brought Me Your Love' by My Chemical Romance. Waiting patiently for the new Surf Curse album to come out!
Klemen Breznikar
---
Headline photo: Magdalena Wosinska
Scowl Official Website / Facebook / Instagram / Twitter / Bandcamp
Flatspot Records Official Website / Facebook / Instagram / Twitter / YouTube / Bandcamp