Steve Louw | Interview | New Album, 'Thunder and Rain'
South African rocker Steve Louw will release sophomore album, 'Thunder and Rain,' November 11th, 2022 via BFD / The Orchard.
---
The album was produced by Kevin Shirley (John Hiatt, Robert Cray Band, the Black Crowes) and features contributions from guitar wizards Joe Bonamassa, and Doug Lancio. Bonamassa is featured on the second single 'Mother Don't Go.'
Thunder and Rain follows hot on the heels of 'Headlight Dreams' the 2021 album that found Steve Louw returning to active duty after a thirteen-year absence. After this prolonged period away from the spotlight, Louw discovered an audience who was eager to hear new music from the singer/songwriter.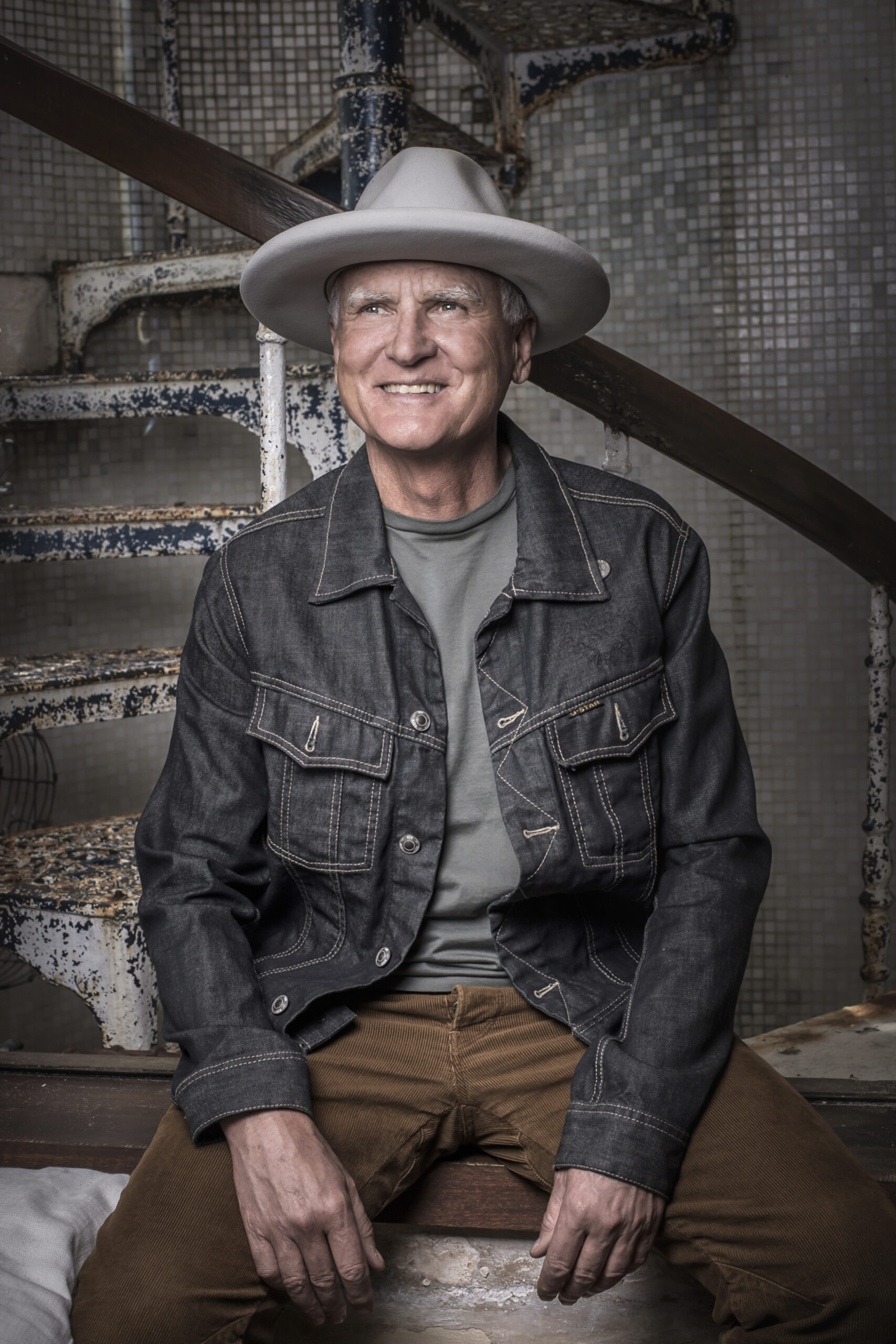 Steve Louw's career began with his first band All Night Radio who released two records including 1986's 'The Killing Floor,' the album where he first collaborated with Kevin Shirley. Louw came to stardom as the leader of Big Sky, a group who put out their first album, 'Waiting for the Dawn,' in 1990. During their time together, Big Sky released five albums, a discography highlighted by 1995's acclaimed 'Horizon.' At the end of their run as a band, Big Sky was the opening act for Rodriguez on his valedictory tour of South Africa, a journey captured in the 2012 Oscar-winning documentary Searching for Sugar Man.
You recently announced 'Thunder and Rain, a brand-new album that will have some amazing guest musicians. Can you reveal who they are?
Steve Louw: It's the same band as on 'Headlight Dreams,' with the addition of Doug Lancio on guitar and mandolin. The rhythm section is Greg Morrow and Alison Prestwood, and Kevin McKendree on keyboards. Having Doug in the band creates a great dynamic between him and Rob McNelley, and they swap parts on slide and mandolin.
Having Joe Bonamassa come in and play on 'Mother, Don't Go' was a thrill. He is a beautiful guitar player and he plays a great solo on the song.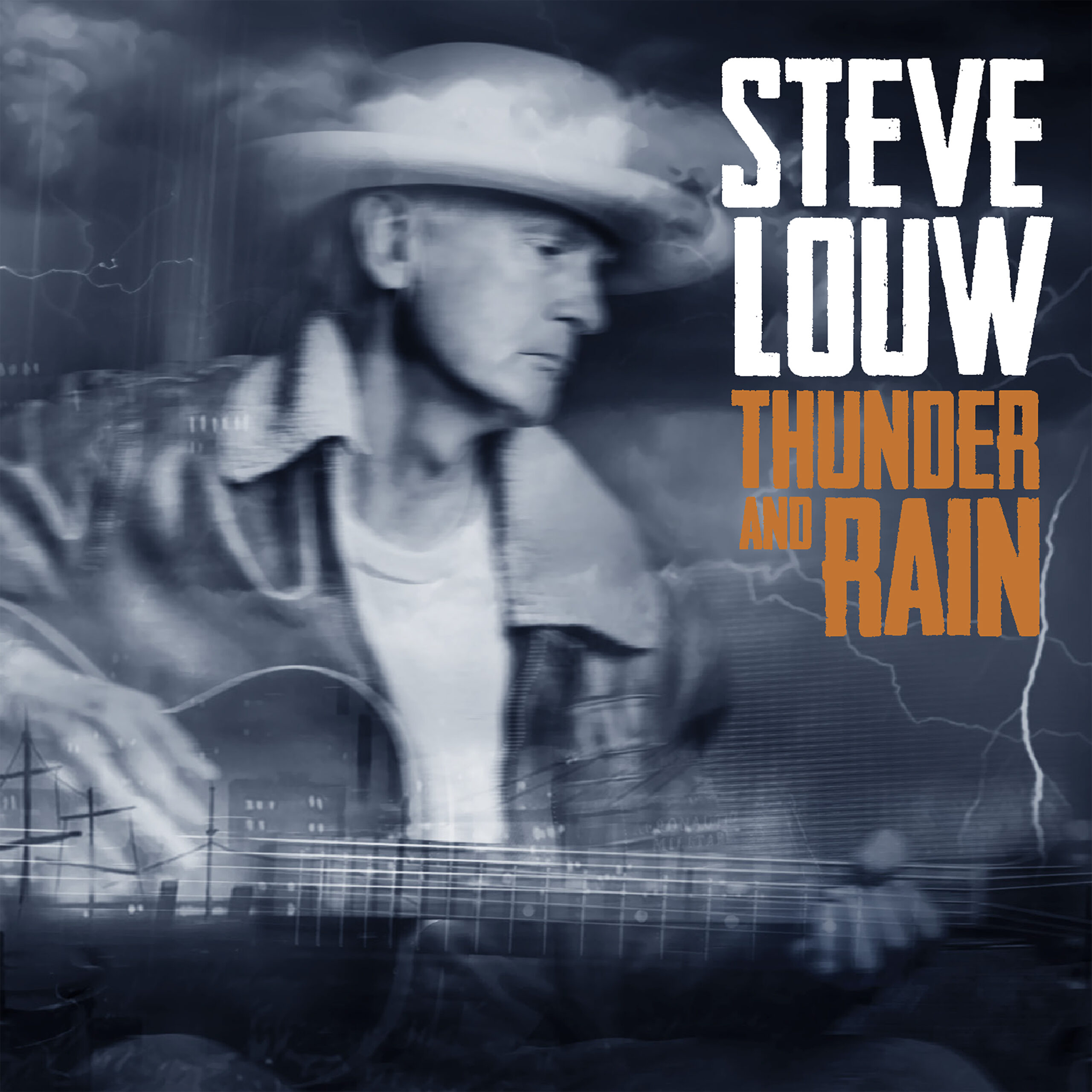 How long did you work on the album?
We recorded the tracks in three days with the band and then spent a few more days finishing up. It's great working quickly; I think it gives the music a fresh live sound which is how I like to work.
Kevin Shirley produced the album. How was it to work with Kevin again? The first time you collaborated was when you had a band, All Night Radio.
It's always great working with Kevin. We are old friends and have worked together for so long (this is the sixth album we've made together). We know each other well, and he knows everyone in the band well, so it's a happy, fun process making a record with him, and I think it comes through in the music.
"Capturing an outstanding performance is the essence of making a great-sounding record"
Can you share some more words about the upcoming album?
I love the sound of a world-class band playing together live in a great-sounding studio. I have always gone for that approach from my first album, the music sounds fresher and it captures the emotions of six people having a great time, which translates to the listener.
The recording console we used is an old, warm-sounding Neve from the 70s which is a great way to record my kind of music. Capturing an outstanding performance is the essence of making a great-sounding record.
How would you compare it to your previous 'Headlight Dreams' album?
It's similar sounding as it's the same band, plus Doug, the same room with Kevin producing and Austin Atwood engineering. We mixed the songs on the same console as we recorded them, so this time I think the album sounds a little warmer than 'Headlight Dreams.'
We all came through a crazy time in 2020 and 2021 and I think some of that seeped into the songs and the music. Kevin and I are really proud of this album. I think it came out sounding great.
What are some of the most important players that influenced your style, and what did they employ in their playing that you liked?
The first record I ever heard was in 1959, Duane Eddy's album 'Especially for You,' and that sound, that big spooky guitar, seems to be imprinted on my mind.
I also remember driving in my mom's car in 1962, and hearing Fats Domino's 'Blueberry Hill,' his piano playing, and his voice blew me away. I was mesmerised by the sound coming into the car. Both players had such command and urgency in their playing that I knew they had something important to say to me, similarly with Elvis and Hank Williams. They reached out to me across thousands of miles, beckoning me.
Let's take a road down memory lane; your first band was Atlantic Rose while you were still in high school in Cape Town in the late 1960s. What kind of music did you play, and what was the scene back then?
We were influenced by everything coming out at that time. The Beatles had released 'Let It Be,' Dylan's 'Blonde on Blonde,' Janis Joplin, Jimi Hendrix, The Stones, and Lou Reed. There was so much incredible music at that time: Santana's 'Abraxas,' CCR, and Led Zeppelin. I never thought I would be working with a producer who worked with Zeppelin and a guitar player who worked with Dylan! We played many of the songs from these albums, and I started writing songs for the band.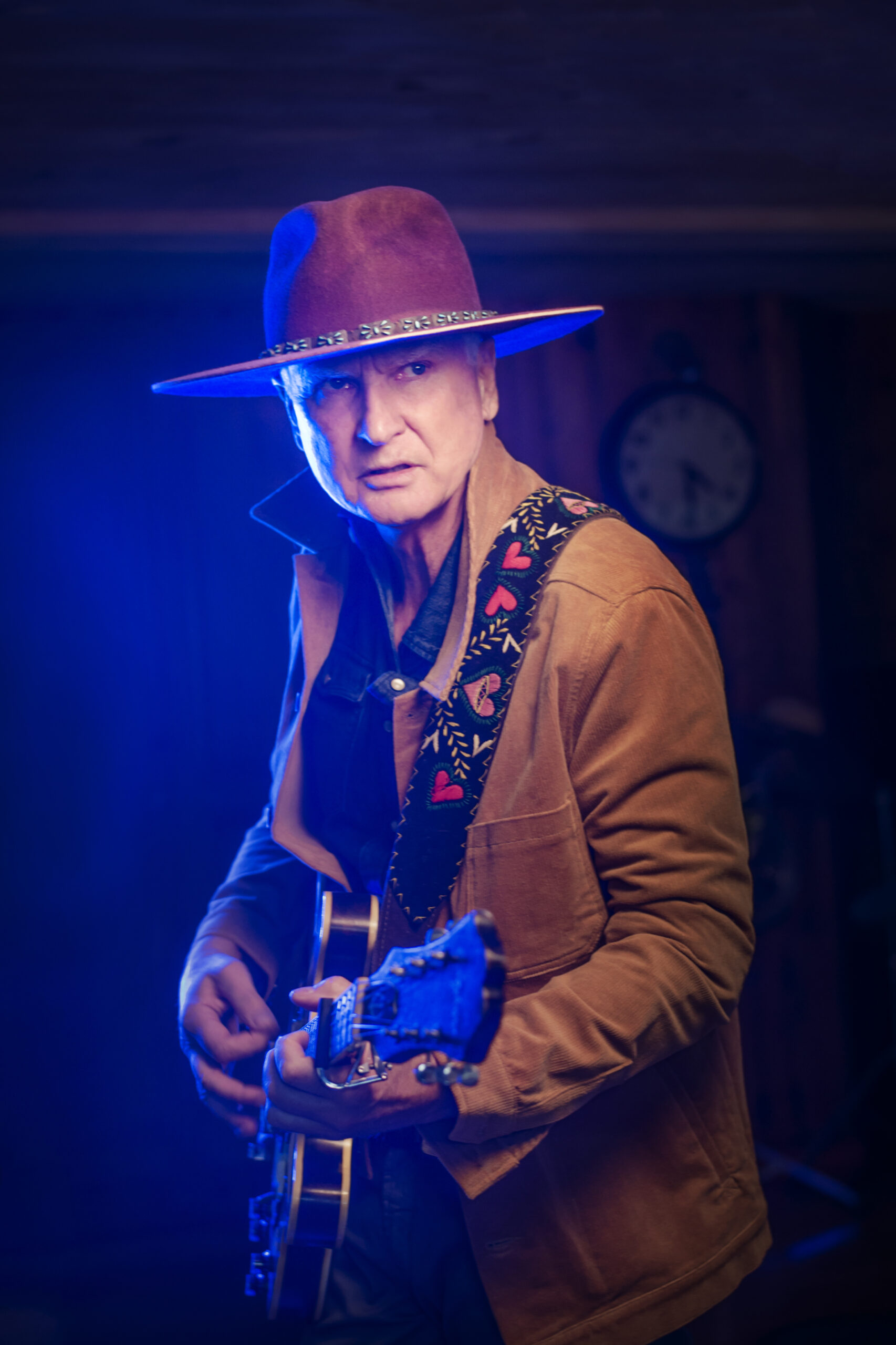 What led to the formation of All Night Radio?
I returned to South Africa in 1983 after spending some time in NYC trying to break into the music scene there. I had some interest in my demos from labels, but I realised I needed a great band to get my music heard.
I formed All Night Radio with musicians I knew from university, and we started playing clubs with mainly songs I was writing, focussed on breaking out as a great rock band.
The group recorded two albums – 'The Heart's the Best Part' (1984) and 'The Killing Floor' (1986); I would love it if you could share some of the strongest memories from working on those two albums.
We made our first album with a great producer who had been introduced to me by Steve Van Zandt (John had just finished making 'Voice of America' with Steve). John Rollo was used to recording a live band in the studio, and at the end of the first day of recording, we couldn't believe the great live, three-dimensional sound he had captured. It felt like the biggest thing I had ever heard. I realised that that was the only way I wanted to make records – with a band playing in a great room. It's a magic process. Suddenly there is something that never existed before… it still amazes me!
'The Killing Floor' was the first album I made with Kevin, the start of a three-decade-long friendship and collaboration. He's never satisfied until he thinks something is sounding really great!
How did Big Sky come about?
All Night Radio broke up after the release of 'The Killing Floor.' We couldn't sustain the touring schedule, but I wanted to keep making records.
I signed up with a new record company and called on Kevin to make 'Waiting for the Dawn' with me.
Big Sky was a name I came up with to release records under, with different musicians on albums and tours.
'Waiting for the Dawn' was a fantastic album, again produced by Shirley. Tell us about it.
'Waiting for the Dawn' was recorded at an extraordinarily fraught political time in South Africa, and songs like 'Waiting for the Dawn,' 'Diamonds + Dirt,' and Tom Robinson's 'Power in the Darkness' reflected that time.
I'm proud of 'Waiting for the Dawn,' which is probably my most well-known song in South Africa. Nico Burger and Rob Nagel from All Night Radio played on the album, and it was great collaborating with Robbie McIntosh, who was then with The Pretenders.
Big Sky released another five albums over the next 15 years: 'Horizon' (1995), 'Going Down with Mr Green' (1997), 'Best of the Decade' (1999), 'Beyond the Blue' (2002) and 'Trancas Canyon' (2008); as well as the concert DVD 'Heart and Soul,' filmed at Cape Town's Little Theatre in 2008. What are some of your favourite memories from being part of Big Sky?
A highlight was touring with Rodriguez on his 1998 tour of South Africa, which was captured in the documentary, Searching for Sugarman. Big Sky was his touring band, and to be a part of playing those songs live, songs that have been a part of so many thousands of South African lives, mine included, for more than two decades, was a wild experience.
Would it be possible for you to choose a few collaborations that still warm your heart?
Playing with great musicians like Willem Moller and Rob Nagel, whom I met at university in 1976, remains a beautiful thing, as we have such a long standing bond.
Playing with Johnny Clegg and Juluka in the 80s; playing with Benmont Tench; playing with Blondie Chaplin, Anton Fig and Keith Lentin; touring with Rodriguez, collaborating with Dave Stewart and Brian May, and being part of the 46664 concerts, all stand out.
More recently, playing with world-class musicians on my last two albums, 'Headlight Dreams' and 'Thunder and Rain,' and playing with Joe Bonamassa on both albums has been a great privilege and equally a blast!
Are you planning to play some shows now?
Yes, we're working on shows starting in February 2023.
Let's end this interview with some of your favourite albums. Have you found something new you would like to recommend to our readers lately?
Miles Davis – 'Bitches Brew'
The Band – 'Music from the Big Pink'
Tom Petty – 'Wildflowers'
Derek and the Dominos – 'Layla and Other Assorted Love Songs'
Allison Russell – 'Outside Child'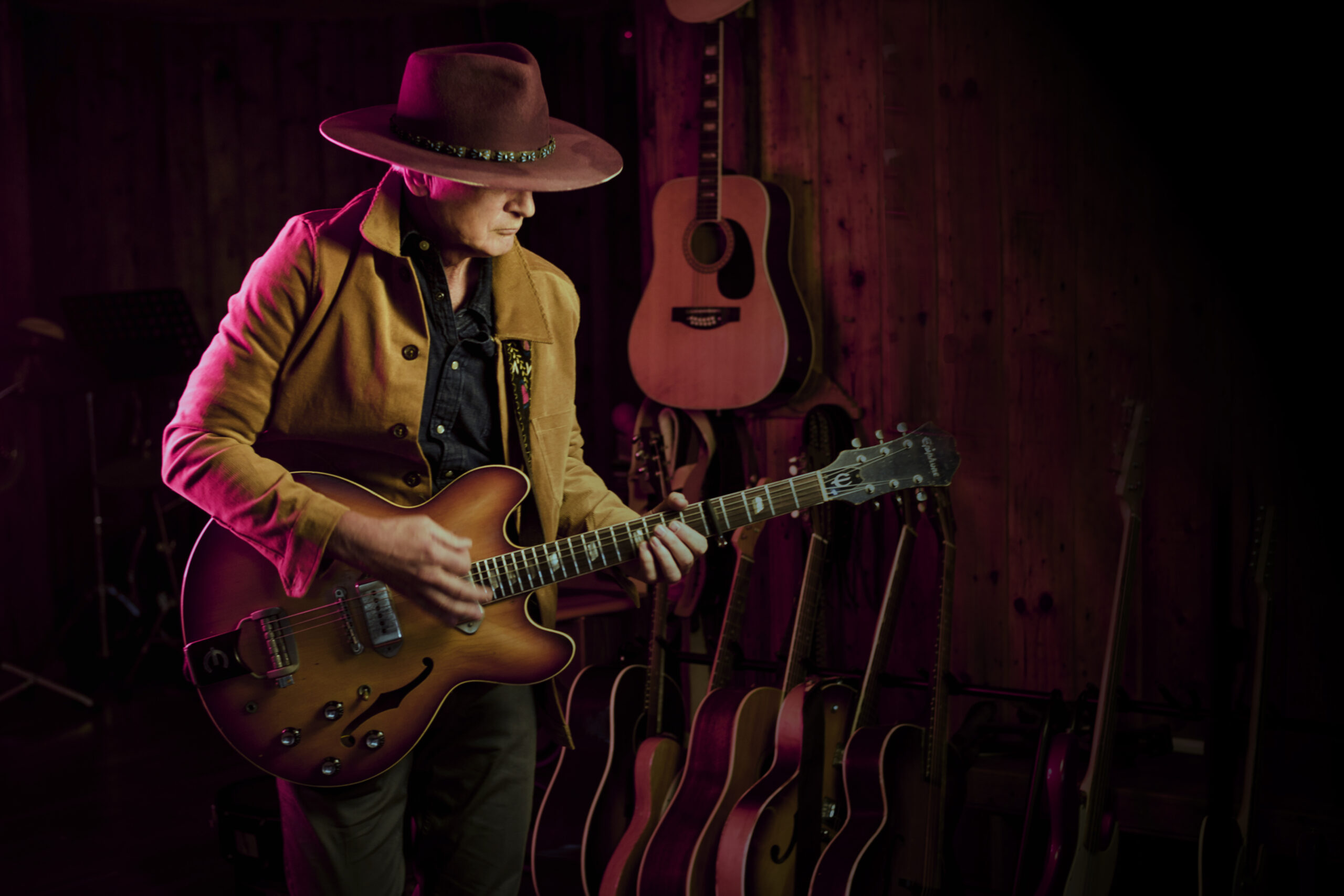 Thank you. Last word is yours.
Thank you, Klemen. It's been a trip!
Klemen Breznikar
---
Headline photo: Jacqui van Staden
Steve Louw Official Website / Facebook / Instagram / Twitter  / Spotify / YouTube
BFD Official Website
The Orchard Official Website / Facebook / Instagram / Twitter / YouTube