Phil Yates & The Affiliates | Interview | New Album, 'A Thin Thread'
Phil Yates & The Affiliates are a four piece power pop outfit from Chicago. Their latest record, 'A Thin Thread' was released on vinyl and CD by Detroit's Futureman Records on July 15, 2022.
---
It features Richard Bandini on electric guitars, background vocals, and percussion; Jay Lyon on bass, keyboards, electric guitars, and background vocals; Bill Urban on drums and percussion; and Phil Yates on vocals, acoustic & electric guitars. It was Engineered, mixed, and mastered by Jay Lyonst The Tune Shop, Chicago, Illinois.
'A Thin Thread' takes many of the best parts of Phil Yates & the Affiliates' influences and combines them into something not strictly power pop—not always. Always pop, yes. Always powerful indeed. But over the course of this album the influence of the Attractions that's so apparent in the vibrantly fun intro, 'I Can't Wait' might give way to a more contemplative Belle & Sebastian as in 'Caraway.' And then it will go right back to power pop in 'Trash Carrots.' Their diverse influences shine through. According to Yates, "Four of the ten songs date back to my solo acoustic days and are almost 20 years old." That's a lot of personal history to draw from.
One standout in 'A Thin Thread' is 'Secret Decoder Ring' a departure /just as long as we abstain/ from filling up this world/ with another silly love song/. Yates describes the songwriting saying that, "some of it is autobiographical and some of it is storytelling. Without speculating too boldly, "Green Eyes" has a level of jealous specificity indicative of autobiography's Yates sings /imagine my surprise you and him so friendly/. As the song heads to its chill jam outro he continues, /you can be/ just as jealous/.
Some other standouts on this album include 'Gun = Gun' featuring clever Marx and Engels puns (always appreciated) and the upbeat pop fun of 'The Fool.' The somewhat sultry, somewhat sinister, 'Ode to a Café Waitress in Montréal (18 June 1999)' closes out the record and features David Ocasek on keyboards.
This record was a pandemic special—the band recorded their parts piecemeal. "In fact," Yates says, "learning how to play the songs live as a four-piece was probably the first time we played any of these songs together!" However in the past Phil has opened for acts like The Mountain Goats, The Babies, and The Dead Milkmen's Joe Jack Talcum.
Phil and the Affiliates are currently recording a version of 'Powerman' for a Kinks tribute album and there's talk of preparations for their next record as well as a lo-fi acoustic record for Pittsburgh's Unread Records, currently named Set Pounds. There's a lot to look forward to in the very near future with Phil Yates & The Affiliates. Until then check out 'A Thin Thread.'
You've said that every band these days has a "pandemic album" and that this of course is yours. For better or worse every band seems to have a "pandemic song" as well. Is there a track on this album that's your "pandemic song"?
I think on 'A Thin Thread's' "pandemic song" is 'Caraway.' In fact, I originally wrote that song for a compilation record on Bari, Italy's Almost Halloween Time Records called 'Portraits From The Quarantine.' The version on 'A Thin Thread' is a different mix than the one on the compilation. That song basically comes from my wife and I working from home, my daughter remotely attending school, and whether or not we could keep the whole thing together. The last lyrics to the song are "I promise not to leave if you promise not to leave." Somehow we made it out all in one piece.
"The next Affiliates record I want to record all of the tracks as a four-piece live in that basement"
Can you talk a little about the recording process for this record?
The recording process for this record was different from any previous experiences I had recording. Normally when I've recorded in studios, it felt like seeing the meter running in a taxi. Every flub that I have to fix I end up thinking "how much more money will that cost me? If I leave it in, will anybody notice?" This time around, my bassist was slowly putting together a decent home studio in his basement. We were able to record a song or two for compilation records, pre-pandemic, cutting the tracks live and then adding vocals and overdubs later. Due to the pandemic, the four of us could not be in the same room at the same time. The parts of the record were recorded piecemeal. I would come in and lay down some basic rhythm guitar and scratch vocals as a guide for the rest of the band. Bill (Urban) would come in separately and record his drums. Richard (Bandini) would lay down his guitar parts. Jay (Lyon) would add bass, keyboards, and effects. I wouldn't hear the entire track for me to add final vocals to until it magically appeared in my email. It was freeing not being "on the clock" for these sessions. That said, the next Affiliates record I want to record all of the tracks as a four-piece live in that basement. I think records recorded in that manner have so much more energy to them.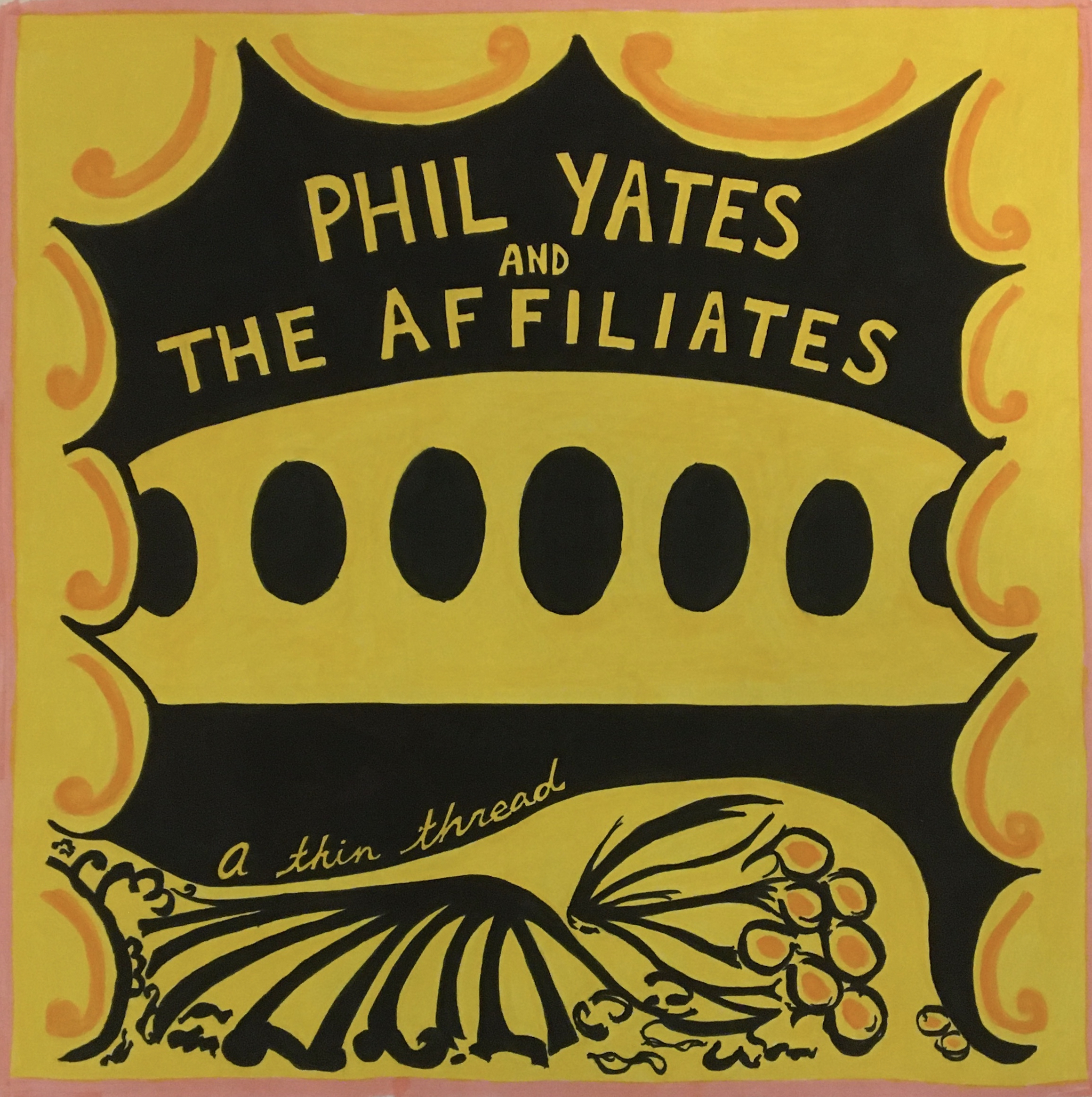 Did you miss playing together in person? What was it like when you finally got together to jam?
I missed playing together so much. To me, I don't really enjoy recording music. I think the best part of being in a band is rehearsing the songs and then getting to playing them live. Of course there was some rust trying to relearn old songs. The trickiest part was learning how to play the new songs. We recorded a record of songs where we had only ever played two of them together prior to recording. It was like putting together a musical puzzle as far as translating the A Thin Thread songs to a live situation. I was just happy to be in a room with my bandmates and making a ruckus.
Are you or do you have any plans to tour this record?
We did a week-long tour in mid-July when the record came out on July 15. We hit Detroit, Dayton, Pittsburgh, the Philadelphia area (Ardmore, to be exact), Brooklyn, and Burlington, Vermont. I think we did the new songs justice. My favorite part of the tour was playing at The Monkey House in Winooski, Vermont, just outside of Burlington. I played that venue so many times before with the Vermont version of the Affiliates. My old bandmates were there to watch my new bandmates play some old songs. A lot of friends from my former music stomping grounds were in attendance. It made me feel like I made an impression in that town. Now that we are about to start November (as I answer this question), our shows are going to be pretty much Chicago-based with a handful of out-of-town shows to fill gaps in the calendar. I think we are aiming for another week-long tour in June or July. We are thinking of a southeast or west coast string of shows.
Is there a city or venue you'd absolutely love to play?
There are so many places I would like to play. Personally, I would love to go play a bunch of shows in Europe. My guitarist is from Madrid, so we can use that as a starting point. Having worked with an Italian label, playing Italy would be a lot of fun. Then we can jump over to England, Scotland, and Ireland. There. The tour is set! Now we just need to figure out how to fund the thing.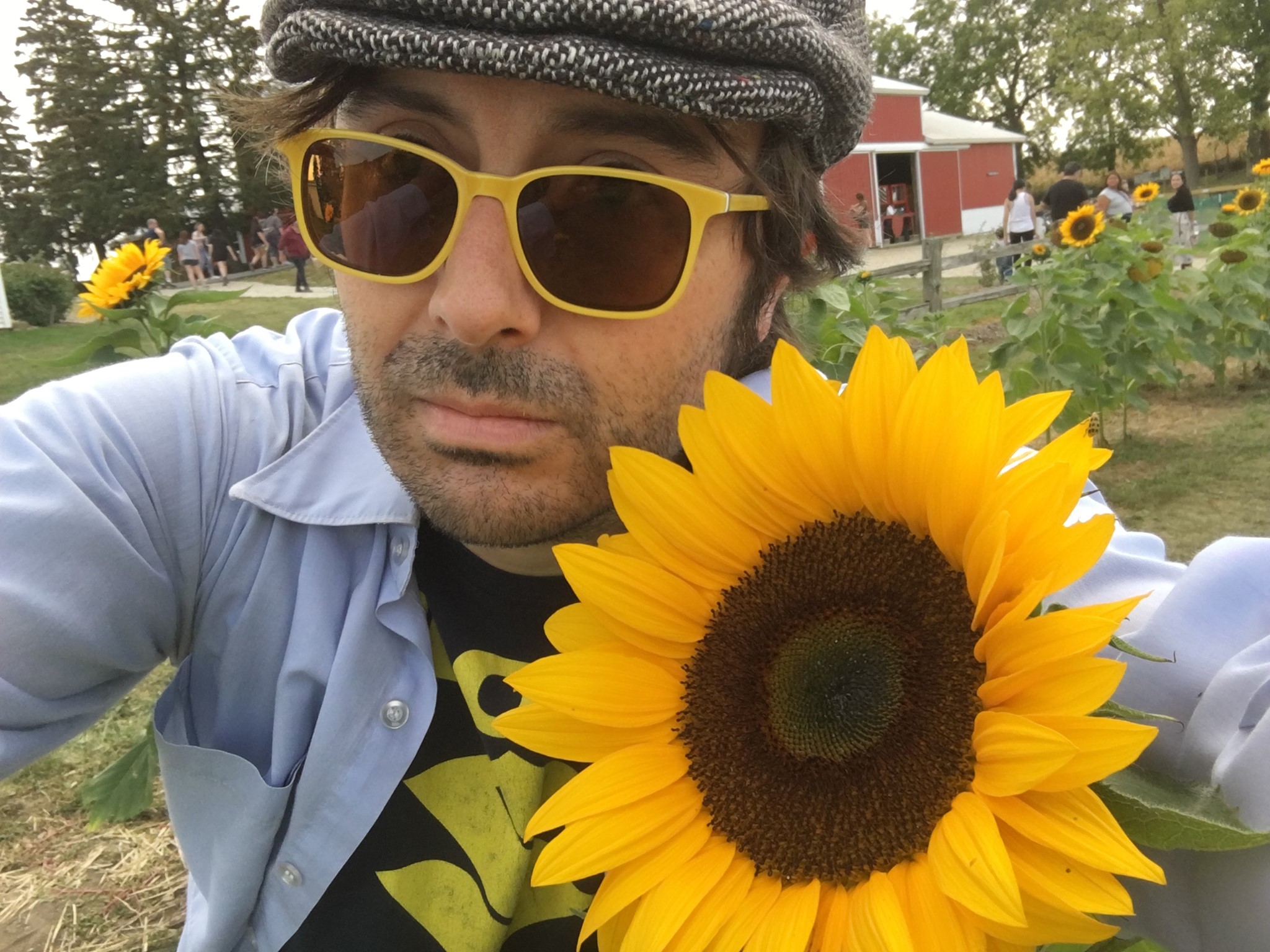 Is there anything you can tell us about your next record?
We have potentially three songs in the works for the next Affiliates record. That means I need to start writing more. I'm not sure if we can have a completed album in 2023, but it won't be due to a lack of trying. I am also currently working on a solo record for Unread Records, a label out of Pittsburgh. My marching orders from the label are to make it a stripped down, acoustic record with a very lo-fi aesthetic — think of The Mountain Goats before they signed to 4AD. I'm hoping to have it ready by the end of the year. The working title is 'Set Pounds.'
---
Headline photo: Luke Awtry
Phil Yates & The Affiliates Official Website / Facebook / Instagram / Twitter / Bandcamp
Futureman Records Facebook / Instagram / Twitter / Bandcamp