Harvey Rushmore & The Octopus | Interview | New Album, 'Freedomspacecake'
Harvey Rushmore & the Octopus recently released their third album 'Freedomspacecake'. The result is nine tracks which deal with fears, excesses and the downfall of the world, inspired by the pandemic-related touring and concert impossibility to create this album.
---
A bad trip, which threatens the world for a long time. According to Harvey Rushmore & the Octopus, there is only one remedy: "Freedomspacecake".
Harvey Rushmore & the Octopus is a seducing mix of garage, surf, psych and krautrock. The members of Harvey Rushmore & the Octopus have known each other for more than 15 years and have been active in various bands together. The founders of Harvey Rushmore & the Octopus, Massimo Tondini and Jakob Läser, were former members of the band Navel. From 2011 until 2015, they toured internationally and appeared on radio and television with Navel, gaining the valuable tools that they later used to create this new band.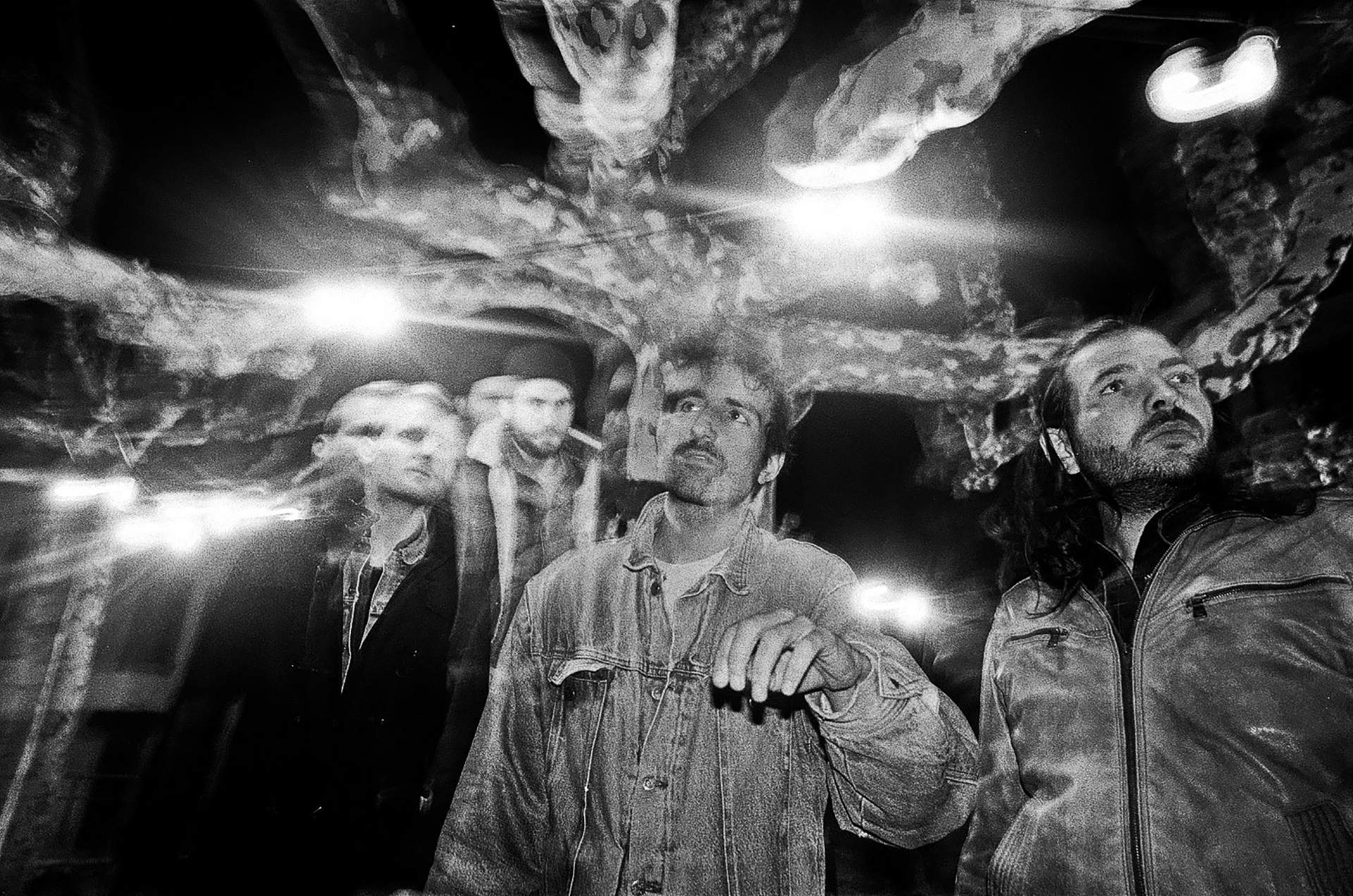 "We tried to change the way we work together with a different approach"
You have known each other for more than 15 years and have been active in various bands together. Would you like to talk a bit about your background?
Massimo Tondini: I have known Jonathan, the bass player, for a long time. We went to school together and started to have our first experiences with music and also trying to start a band back then, it was around 2003. I met Jacob, the drummer, in a ski camp a couple of years later. We had some beers together and started to talk about music. We stayed outside in the mountains late at night and I showed him my favorite Black Sabbath tunes. It was freezing cold and I got very sick after that night, but it was the beginning of a long musical relationship. We played in different bands together, like Gipsy in Space and Navel. Stefan, on keys, synths and also the bands visual artist and graphic designer, came in almost 10 years later. At this stage he was only doing live-visuals on our first shows. Then we wanted to expand the sound scopes by adding some drones/synths/organ sound to our music. We all have different backgrounds in terms of working and live in different cities within Switzerland. Everyone brings in his own talents, ideas and struggles, which makes it interesting and enriching working together.
What led to the formation of Harvey Rushmore & the Octopus?
We were invited to play a jam session in the vernissage for the Swiss artist-duo called "Walter Wolff" – which made a contribution to Harvey Rushmore & the Octopus's artworks later on. That first show felt really good, in fact so good, that we decided to do it again and create a band out of that. At that first show, we also met Stefan, who was adding some weird live visuals to that whole session. And we instantly thought that this might work quite well together. This was, I think, around 2016. The band's name was a spontaneous idea of putting a random name together with an octopus, an animal which I thought was really interesting and fits quite well in our music.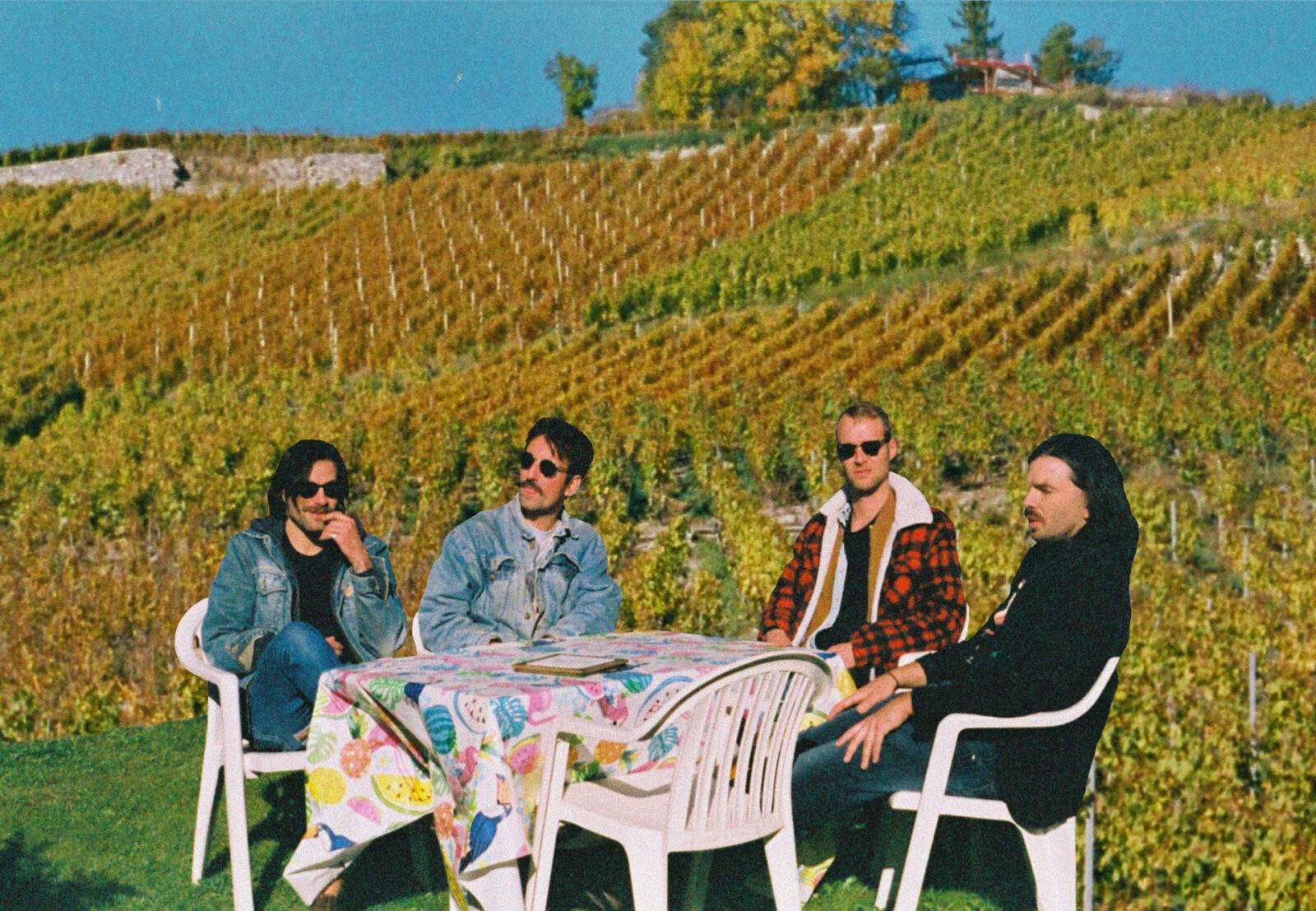 You have a brand new album out. What's the story behind working on 'Freedomspacecake'?
Working on this album was a longer process. We tried to change the way we work together with a different approach. I believe that our strength lies in improvisation. Which is, where we can best incorporate our experience in playing together. That's why we tried to record as many jams as possible and used the best sequences out of that, as the basis for the songs on this album. Some songs changed their structure and feel at various times over this whole process. Obviously, the isolation and lockdown situation added its stamp to it too.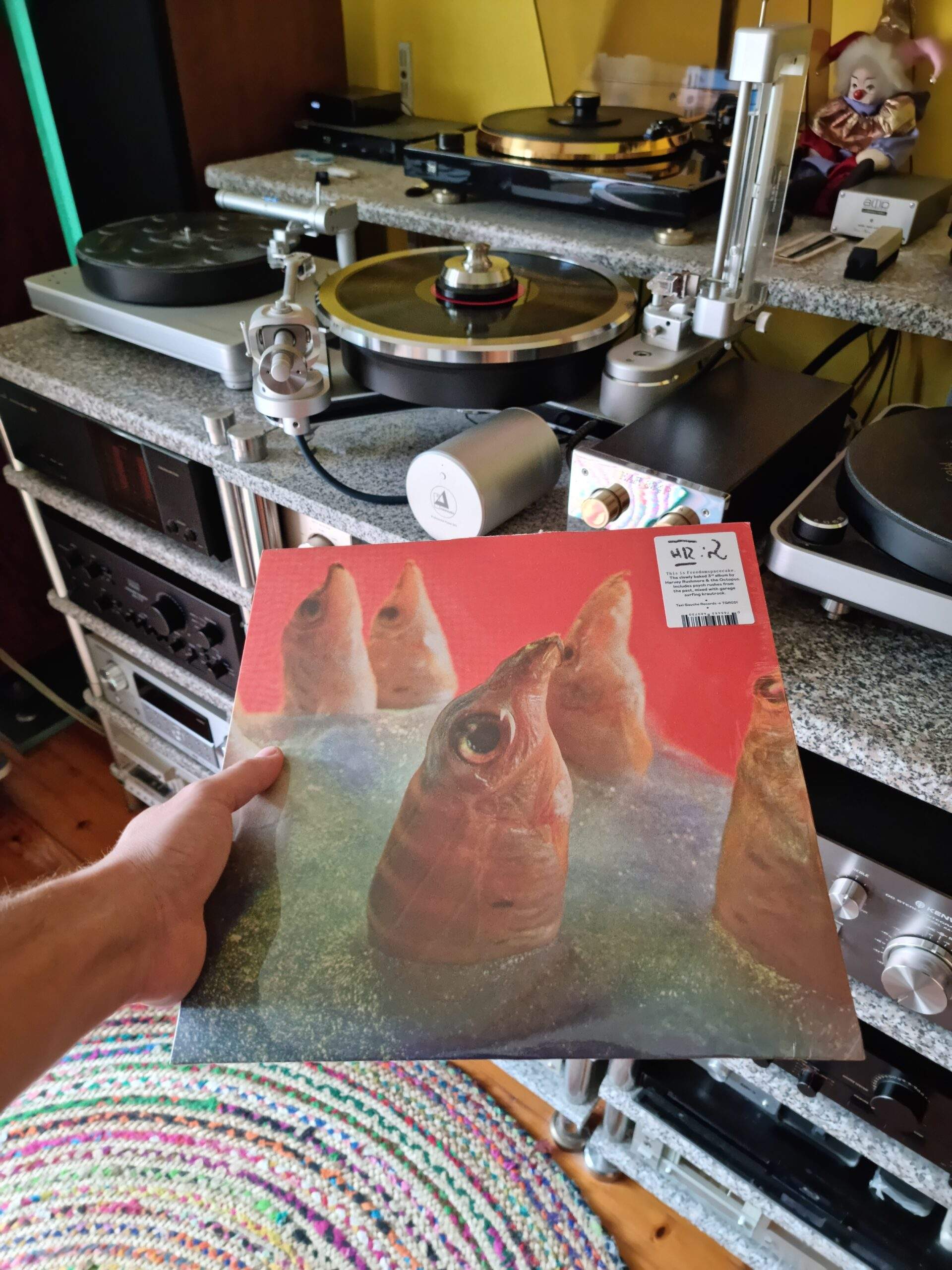 So you found the isolation and lockdown creative?
It was not an easy time. We definitely missed going on tour and playing shows. It was quite depressing sometimes. But it also gave space to use the additional time to go to the studio and work on the new material. In the end we have been lucky that the album release was not planned during the lockdown period.
Please share some further words about recording and producing the latest album.
The guitar parts are more mature and precise than in the previous albums. The whole album was also self-recorded at our own studio in Basel, which gave us more space and time to figure out specific things without having too much pressure. I think we had higher expectations of ourselves this time and were less quick to settle. This led us to repeat certain takes over and over until we were really satisfied. It was not always easy to reach this state, but in the end it was worth it. The whole album was again mixed by our trusted friend, Jari Antti (Ex-Navel / Mr. Ray), who also mixed our first two albums. It's very helpful to have someone who knows how "Octopus"-things should sound without having to say many words.
What's the story behind the album's title and cover artwork?
The cover is inspired by a strange cake called the "Stargazy Pie," it's a dish of Cornish cuisine. The ingredients of the filling include sardines (pilchard), eggs and potatoes. There are several variations of the pie, but what they all have in common is that fish heads stick out of the pastry as if they are looking at the sky. This weird appearance represents different aspects that give the album its character. It's again the theme of nature threatened and destroyed by man, the fish (nature) that have an abstract appearance and make the viewer feel immersed in another world. In the story of 'Freedomspacecake' it's representing the cure against human self-destruction. However, one best go and listen for yourself. This time we also printed all the lyrics on the inlay of the artwork. So, everyone can have their own interpretations with it.
How would you compare the latest album to 'Futureman'?
I think there are some types of songs, that appear again in a similar constellation. It's the mix between heavy, intense garage and more dreamy, melancholic psych tunes, something that is quite similar on both albums. But I think 'Freedomspacecake' is more advanced in terms of songwriting, sound design and producing. I think you can feel that we worked on it for a longer time.
Can you also share some words about your debut album, 'The Night'?
Yes, I think 'The Night' represents our first ideas and the start of the band and it's feeling sound wise. It's a much more spontaneous and rougheralbum. I really like that feeling, it's more similar to the way we sound live.
"There was a lot of experimenting in this whole recording process"
Tell us more about the instruments, pedals and effects you are using…
We used a lot of different effects – like strange synth sounds, various effect pedals and amps on this album. It is heavy fuzz based, and sometimes the guitar parts have 4 or even 6 tracks with different amps. We tried to make it sound thicker, more fat. Some fuzz parts are recorded with small amps, like the Fender Champ with Tone Bender Fuzz, to create that "Buzz effect," comparable to the sound of a bee. You can hear it i.e. in the solo of 'Speedmaster'. Sometimes I played the solo twice and put the layers over each other, like the Solo of 'Rainbow Machine'. I think it was quite challenging for Jari to mix it, as there were a lot of tracks for each song. There are also a lot of synth/organ sounds going to weird pedals like the Rainbow Machine by Earthquaker device. As said before, there was a lot of experimenting in this whole recording process.
Are you planning to go on tour?
Yes definitely. We will play in Germany at the end of November. We are really excited to go on tour again and looking forward to meeting all the people on the way.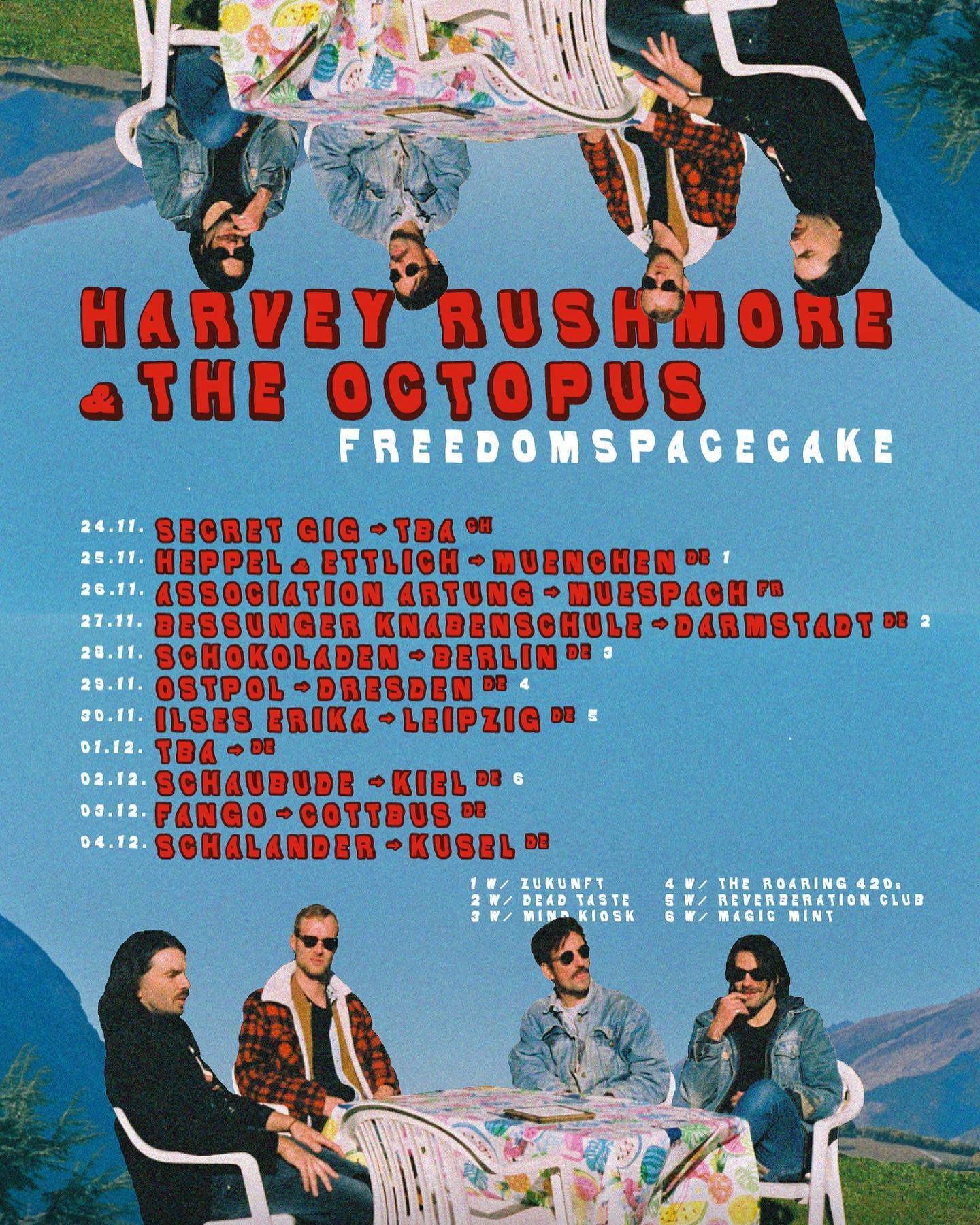 Are you involved in any other bands or do you have any active side-projects going on at this point?
No, I prefer to play in one band, and give everything in to that.
Let's end this interview with some of your favorite albums. Have you found something new lately you would like to recommend to our readers?
Of course. I am into a lot of different music. I love to discover old vinyl in secondhand stores.
'Clic' – Franco Battiato (1974)
I discovered that by checking out some psychedelic music from Italy from the 70s. I think it's ways ahead of its time and offers a variety of different interesting sounds and ideas.
'When' – Vincent Gallo (2001)
It delivers the perfect soundtrack for a really hot summer day with a melancholic mood, but one needs to be in a lonely place.
'Escalator' – Sam Gopal (1969)
I really like Lemmy Kilmister's voice in this weird band that existed only for a short time and built the start for Lemmy's career. There are some really good songs on this album which have a quite special and unusual sound.
'There's a New Dawn' – The New Dawn (1970)
I discovered this album recently and fell in love with its mixture of folk and psych rock. The song 'Life Goes On' got stuck in my head for a long time. I had to hear it over and over again.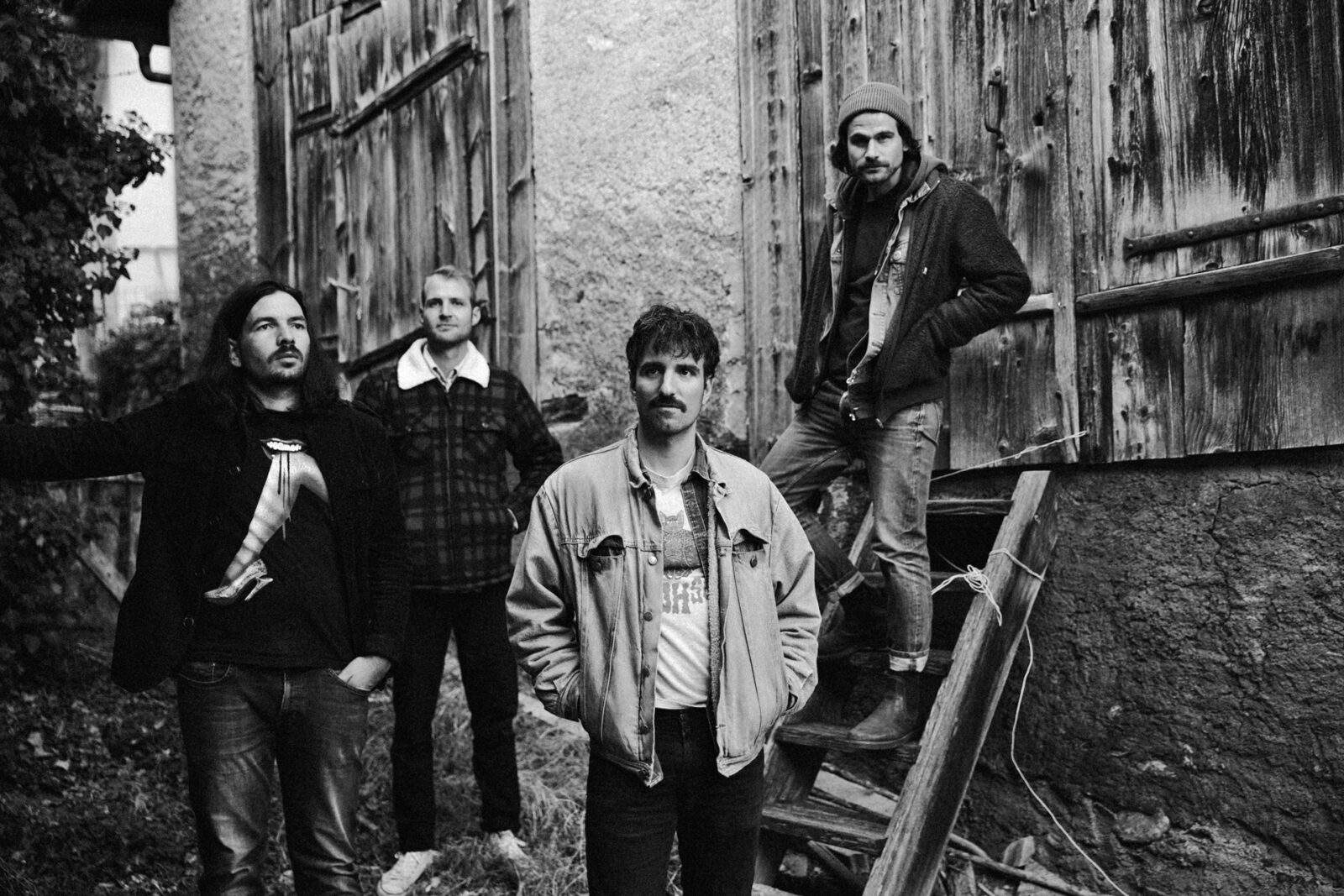 Thank you. Last word is yours.
Thank you for having us and the interest in our music.
Klemen Breznikar
---
Headline photo: Photo by Marisa Nef
Harvey Rushmore & The Octopus Official Website / Facebook / Instagram / SoundCloud / Bandcamp / YouTube
Taxi Gauche Records Official Website / Facebook / Instagram / YouTube/ Bandcamp
'Speedmaster' by Harvey Rushmore & The Octopus | New Album, 'Speedmaster'
'Rainbow Machine' by Harvey Rushmore & The Octopus