'Live and Untethered' by Stellar Regions | Album Premiere | Interview
Formed in Cleveland, Stellar Regions brings classic high energy jazz fusion to the modern era. Combining the vastness of Hendrix and Coltrane with modern acts like Wayne Krantz and Snarky Puppy into an expansive musical concept.
---
Tim Mirth's furious guitar prowess, Seth Boyle's thick bass lines and Tony's deep drum pocket answer the question, what happens if we let rock born jazz musicians attack the music with no restraints? 'Live and Untethered' highlights two years of Stellar Region's jazz brewed genre bending live creations of originals and re-imagined standards. Musical surprises with nods to the masters accompany limitless improvised solos through funk infested waters and high energy grooves define this record. While the band's tenure was unfortunately cut short, this record is produced for posterity. Members of Stellar Regions have not only represented NE Ohio bands throughout the years, but also have been found on tours around the USA and Europe. Some bands include Oregon Space Trail of Doom, Red Side Visible, and Night Terrors. Stellar Regions project may be over, but this recording is forever to keep the spirit of the band alive.
Stellar Regions 'Live and Untethered' features:
Tim Mirth: guitar
Seth Boyle: bass
Tony Kazel, Paul Stranahan or Holbrook Riles III on drums
The band about 'Live and Untethered': "While we had all intentions of recording much of this music in the studio, life happened, and things changed. We tried to keep the flame alive after drummer Tony's other band was having national success, though we were lucky to have some great drummers fill in, we were never able to work things out in the long term. Luckily, nearly all our shows were recorded, and despite the raw quality of the recordings, the energy represented seemed worth sharing. We are very proud of this band, despite never reaching our full potential, and feel like this record has a place in the great jazz fusion pantheon of records, which are unique spin on things."
In their new and perhaps final live album, 'Live and Untethered', Cleveland's jazz fusion powerhouse Stellar Regions asks the age-old question "is it better to burn out than to fade away?" This 20-track highlight reel is at once an epitaph for a band that (according to them) never reached their true potential and a "Best of" album highlighting two years of Stellar Region's genre-bending alchemy.
Stellar Regions features Tim Mirth's blazing guitar wizardry as he tackles melodies and leads from many of the great guitarists and horn players of jazz and fusion history. Seth Boyle's buoyant bass playing is a joy as he walks, runs, and bops the fuck out of his instrument. The loss of drummer Tony Kazel due to his success in another project is a bittersweet thing. Great for Tony–he cranks. Was it his steady hand keeping things together for the band? Or does a jazz fusion outfit just really need a good fucking drummer? We may never know. When Kazel wasn't present, Holbrook Riles III lent his masterful chops to this stellar lineup. Paul Stranahan is another drummer on the record.
The tracks themselves are live, raw, and indeed untethered. This collection is full to the brim with incredible musicianship from the heroically doomed trio. In this massive archive, you'll hear wild whole tone runs and jagged freely associated ideas. Bits and pieces are frantically assembled by musicians with the range and talent to do.
Highlights include Wayne Shorter's 'Infant Eyes' which begins slow and dreamy. Cymbals and quick bass lines gently dapple the intro. Swirling guitar chords spin around mobile-like before the bass takes a walk into a slow swing. Billy Cobham's 'Stratus' gives the drums a minute to stretch before going into the heavy groove. They fusionify Coltrane's 'Liberia' just enough so it takes a second to tune in to the familiar melody. Thelonius Monk's 'Well You Needn't' goes hard. It is appropriately funked up and almost industrial.
New bands come and go, but like starlight, Stellar Region's 'Live and Untethered' is a piece of history preserved for posterity. Give it a listen and wish upon a star for that comeback tour.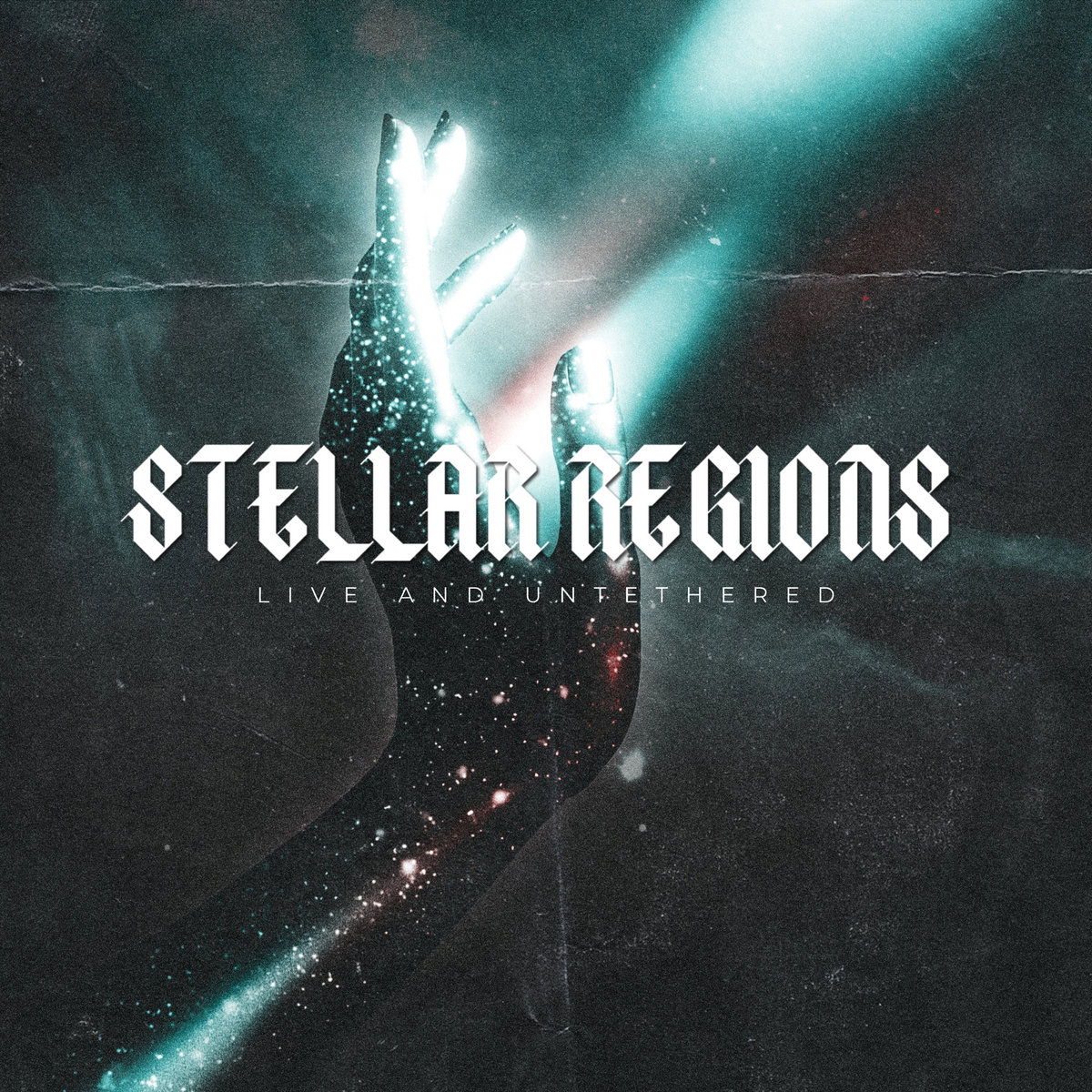 How did you go about selecting the shows highlighted on this album?
Tim Mirth: When I considered doing this project, I found about 10 shows worth of recordings to go over. From that point, I broke it up into tracks, labeled each, then went through the long process of finding the best of the bunch. For different tunes that we regularly played, like the 'Giant Steps'/'Purple Haze' mashup, with 3 different drummers and different versions it was very difficult to decide which version was the "best" since the vibe, tempo etc. were a different experience. Which is why I ended up putting all 3 versions on the record.
Did releasing this album out for posterity change the way you thought about it? Did it affect which tracks or takes you chose to use?
I think after quarantine came around and Seth (bassist) moved away, it was the nail in the coffin that the project would likely never record in the studio. Something that you wouldn't know unless you saw us live is that we were a well rehearsed group with hand signals for all kinds of things like tempo, time signature, dropping out, stopping et cetera which allowed each experience to be different. So with that in mind, to best represent the band, perhaps a live record was the only way to shed light on the potential of the group.
As far as my feelings on the project, this may have been about the most fun group I've played with. Seth and Tony were good sports for all the weird ideas I had and we rolled with it. I also feel like while it dipped its toes in a lot of history, I think it had a fairly unique take on the modern jazz fusion landscape. The projects had a ton of potential, and I am sad that it didn't make it 5 years to really see where it could have gone.
What are some of your major musical influences? What about non-musical influences?
So many influences all around.
Musically, we have a ton of influences. Personally, I started as a rap kid in the 80s with House of Pain, Kool Moe Dee and the like, then got into metal and grunge, but as a teenager heard Coltrane's 'African Brass Sessions' and from that point forward has probably been my longest standing influence. Meanwhile, also influenced by musicians like Zappa, Meshuggah, John McLaughlin, Keith Jarrett, Primus, Radiohead, Charles Mingus, Hendrix, Mr. Bungle, Allan Holdsworth, Chris Crocco, Eric Dolphy, Wayne Krantz, Kurt Rosenwinkel, Bartok, Liszt, and so many more.
As far as non-musical influences, a couple stand out. My parents are a huge influence, it's interesting to see where their influences inspire, but in particular with how they got themselves through some very challenging situations and made it seem like anything was possible.
Also, Richard Feynman (physicists) is one of the most curious and fascinating characters to me. His ability to be an open book of possibilities, is just fascinating. Not trying to put his opinions on things in front of the "real" truth of the universe. Or in other words, reality doesn't care if things are "elegant" or not, they are just what they are. He's also just a fascinating person who was involved with everything from Manhattan project (sadly), Quantum physics, Challenger Incident, and a Bongo Symphony
What are the chances of a reunion?
I think if the time and place was right, we'd all be down to do it again. Seth has moved across the country and Tony has been extremely busy with his great other project that's touring et cetera but perhaps if the stars align, we could put it together even better one day. And I'd fully expect it to sound completely different, actually probably be disappointed if it didn't, as we should be bringing in our new influences and maturity. I hope we get the chance.
---
Stellar Regions Facebook