The Story of A GIANT by The Sons of TC-Lethbridge
Author, songwriter and member of the psychedelic-folk band DUIR!, Terry Welbourn (aka welbourn TEKH), reminisces on the story of the short-lived rock band, The Sons of TC-Lethbridge (2001-2003).
---
The band whose only release, 'A Giant'–with executive producer Julian Cope at the helm and featuring writer Colin Wilson – paid homage to Cambridge archaeologist and visionary Thomas Charles Lethbridge.
Whilst out on a sojourn in the West Country in the summer of 1988 I chanced upon the stone circle of Avebury. It was a visitation that would spark a lifelong passion in search of the ancient. It was also an encounter that would trigger a decade-long tour of the prehistoric sites of the British Isles and a detour into the cosmic world of rock 'n' roll.
In those pre-Internet days, each visitation to a prehistoric site required a considerable amount of research and commitment, as information on many of these locations was not yet readily available. OS Landranger maps, The Stone Circles of the British Isles (Yale, 1976) by Aubrey Burl and John Barnatt's, Stone Circles of the Peak (Turnstone Books, 1978) became essential companions on my wanderings. It appeared however, that I was not alone in my quest, for it transpired that another soul was treading a similar path. Whilst reading the Independent newspaper, dated 24 September 1992, I spied an article about the rock musician Julian Cope. It appeared that he too had embarked on a similar prehistoric odyssey. I also learnt that, like me, he had acquired a love of Colin Wilson and an interest in a chap called T.C. Lethbridge (1901-1971).
Lethbridge was a Cambridge archaeologist and visionary. He worked – in an honorary capacity – as the Keeper of Anglo-Saxon Antiquities of what is now the Cambridge Museum of Archaeology and Anthropology. After his departure from the museum in 1957 he began research into what could only be described as 'the odd' – supernatural occurrences that had yet to be explained by science. His studies on ghosts, ghouls, dreams and divination were recorded in a sequence of fascinating books written, whilst living at Hole House in Branscombe, Devon. Lethbridge was also a great traveller, embarking on several trips to the Arctic, the Baltic and to the Western Islands of Scotland. He had an enquiring mind.
Whilst out on my own travels I would often chat with local people who, when I mentioned my prehistoric quest, would often remark, 'That Julian Cope was here last month searching for the very same', or 'He's coming here next week in search of the stones'. The latter was the case in August 1993 whilst visiting a record shop in Kirkwall, Orkney. So, I left Cope a note which read, something along the lines of, 'We appear to be on the same adventure. Maybe one day our visitations will coincide and we will eventually meet.'
Whilst sitting outside the Stones restaurant in Avebury on 13 October 1996 our paths finally did merge. The encounter triggered a decade long friendship which shared a passion for the prehistoric and a love of cosmic music. It was an association which would eventually lead to the creation of The Sons of TC-Lethbridge.
I met guitarist Tony 'Doggen' Foster and drummer Kevin 'Kevlar' Bales – members of the Rock Band Spiritualized – at Cope's home in Yatesburyin the early hours of 11 September, 2001. They had convened for a photo-shoot later that day with Katherine Lane-Sims for a feature, on their 'Stupor Group', Brain Donerwhich was to appear in Guitarist magazine (article by Phil Ascott: Issue 217/Winter 2001).
Doggen, Kevlar and their cohorts, Gary 'Flinton Chalk' Mitchell and Daniel James had previously recorded and released two albums, 'MOON Equipped' (Moondiscs, 1994) and 'Mina' (Gooved Ware, 2001). Their band was called TC Lethbridge. After the departure of Mitchell and James, the pair were looking for a compatriot who shared their love of T.C. Lethbridge and Cope had suggested to them that I was the man for the job after I had revealed to him that I was once a member of the post-punk band, Sinking Ships who had recorded the much-revered, double-a-sided single, 'The Cinema Clock' c/w 'Strangers' (Dead Good Records 14/Stark Products 2, 1981). It was decided that the band's name, TC Lethbridge, be extended to, The Sons of TC-Lethbridge – it still retained a reference to the group's first incarnation, but was also a nod to Lethbridge's posthumous book, Legend of the Sons of God: A Fantasy? (Routledge & Kegan Paul, 1972).
In fact, Cope and I had already started planning a future project that would include my friend, the writer Colin Wilson. It was in fact, Wilson, who had first introduced us both to the writings of Lethbridge through his magical tome, Mysteries (Hodder and Stoughton, 1978). The full story of my eventful visitation, with Cope, to Wilson's home in the Cornish village of Gorran Haven on that fateful day of 9/11 can be found in the Colin Stanley edited, The Sage of Tether Down: Personal recollections of Colin Wilson by his Friends (Paupers' Press, 2020).
At around this time, I had begun assembling a comprehensive analytical table of contents for each of Lethbridge's publications. It was compiled with a view to writing a short review of each of his books. It was these essays that would eventually appear in the x32-page pamphlet that accompanied The Sons of TC-Lethbridge album, 'A Giant' (Aegir Recording Company, 2003). These notes enabled me to start putting together lyrics and spoken word pieces which could be used in our future recordings. For a short period, I 'became' Lethbridge and adopted his mindset. I wrote from his perspective. I was able to empathise with him because I too had visited many of the places he had investigated and, like in the case of our track, 'The Monkey's Tail', I had stayed in lodgings on the Western Isles during the course of my prehistoric sojourns. I began seeing the world through his inquisitive eyes. The narration was complimented by Kev's tribal percussion and Doggen's 'SAHB-esque' guitar.
Doggen and Kevlar owned a studio in Nottingham called, The Mouse House (a mouse also resided there). During the period September 2001 to November 2003 we began writing and recording material that would eventually make its way on to our album. When I joined, Doggen and Kev had written about half-a-dozen tracks that were already 'work in progress' and we used these as a basis for our project. Stephen Coalwood and Ben Carter were also involved in the recording process and acted as engineers/producers on what was to later become the second CD of the album which featured recordings of Colin Wilson's musings set against ambient backing. All the tracks were recorded in Nottingham apart from the Cope penned track, 'T.C.-L.E.T.H.B.R.D.G.E.' which was recorded at Adam-W's studio in Newbury and also featured Cope associate Chris 'Holy' McGrail. We also made a number of field recordings; one session involved recording in the West Kennett long barrow.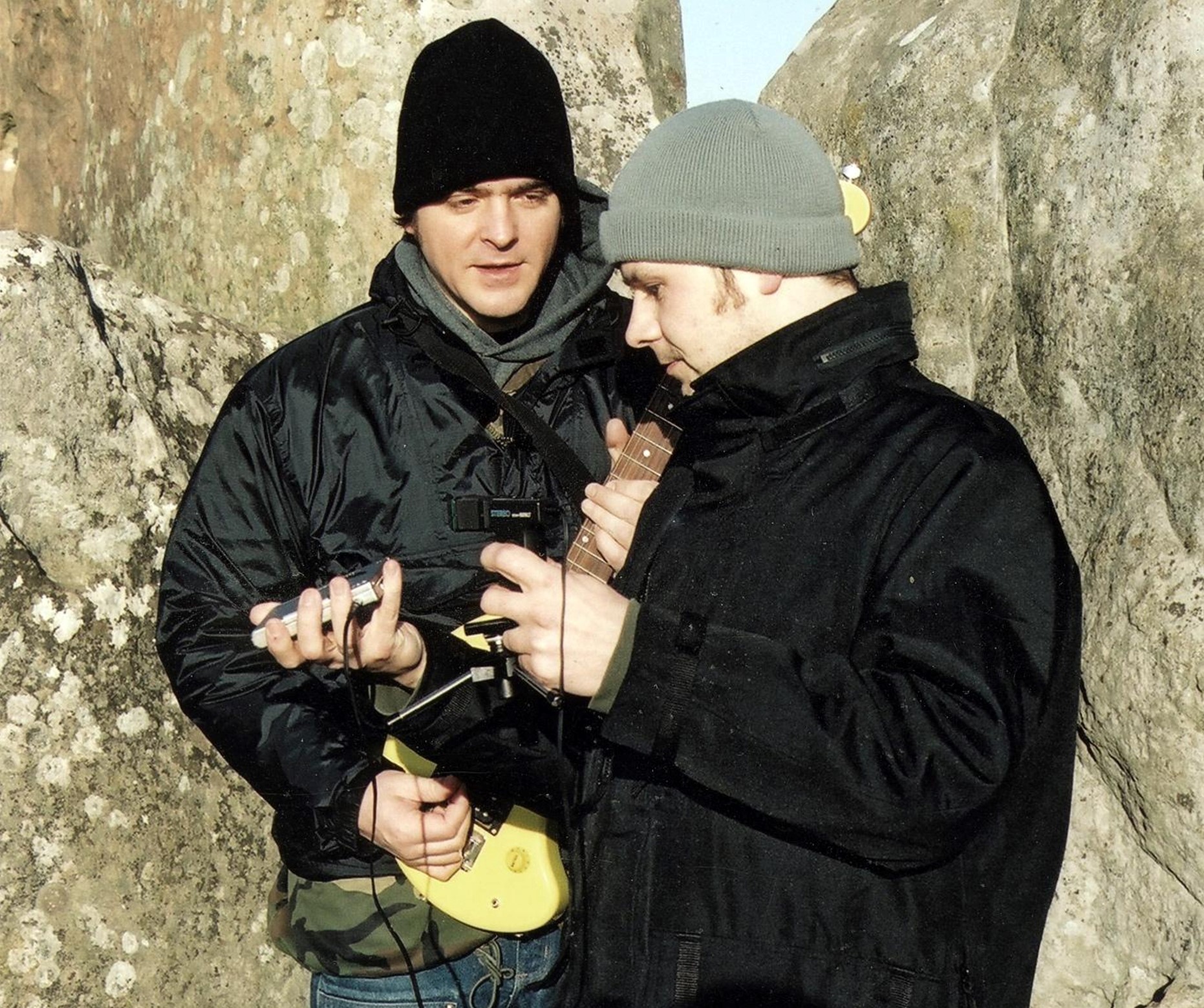 In August 2002 we encountered a devastating setback to our ambition: Kevlar became seriously ill and was hospitalized and underwent chemotherapy and, eventually, a bone marrow transplant. Although I had not known him for long his illness created an enormous Kev-shaped hole in our lives. Doggen– his lifelong friend –was, as you can imagine, devastated, but we continued on with our recordings. I recall the day that Kev eventually returned to the studio during his recovery and was able add the drum track to, 'F.U.S. (Fixed Universal Scale)' – a track that we were working on concerning an 'out of time' experience at the Derbyshire stone circle of Barbrook I. I recall that I had pinched the drum beat from the Padstow Obby Oss Festival and Kev was able to add the live drum to our track.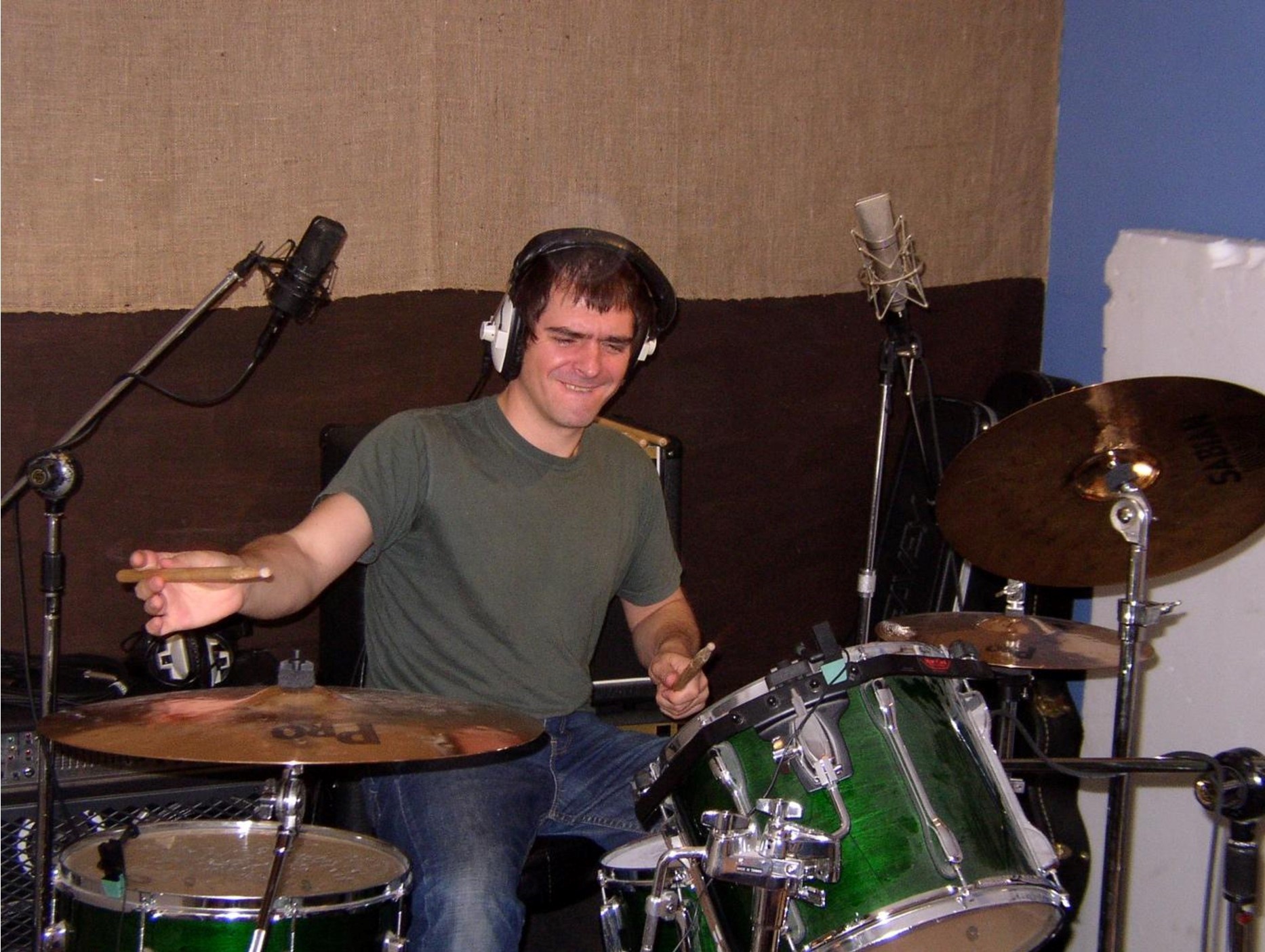 During the ongoing recordings, I made a number of further visitations down to Colin Wilson's home in Gorran Haven with my friend, Simon Brighton. It is these recordings of Colin discussing Lethbridge that were used on the album. Simon and I also undertook a number of visits to places frequented by Lethbridge where we took photos and made field recordings that would eventually feature on the album. These included recording spoken word amidst the bluebells in Golden Ball Covert near Wokingham and a trickling stream below the cliffs at Ladram Bay in Devon. Both were locations where Lethbridge claimed to have encountered 'Ghoul Phenomenon' which he recounts in, Ghost and Divining Rod (Routledge and Kegan Paul, 1963).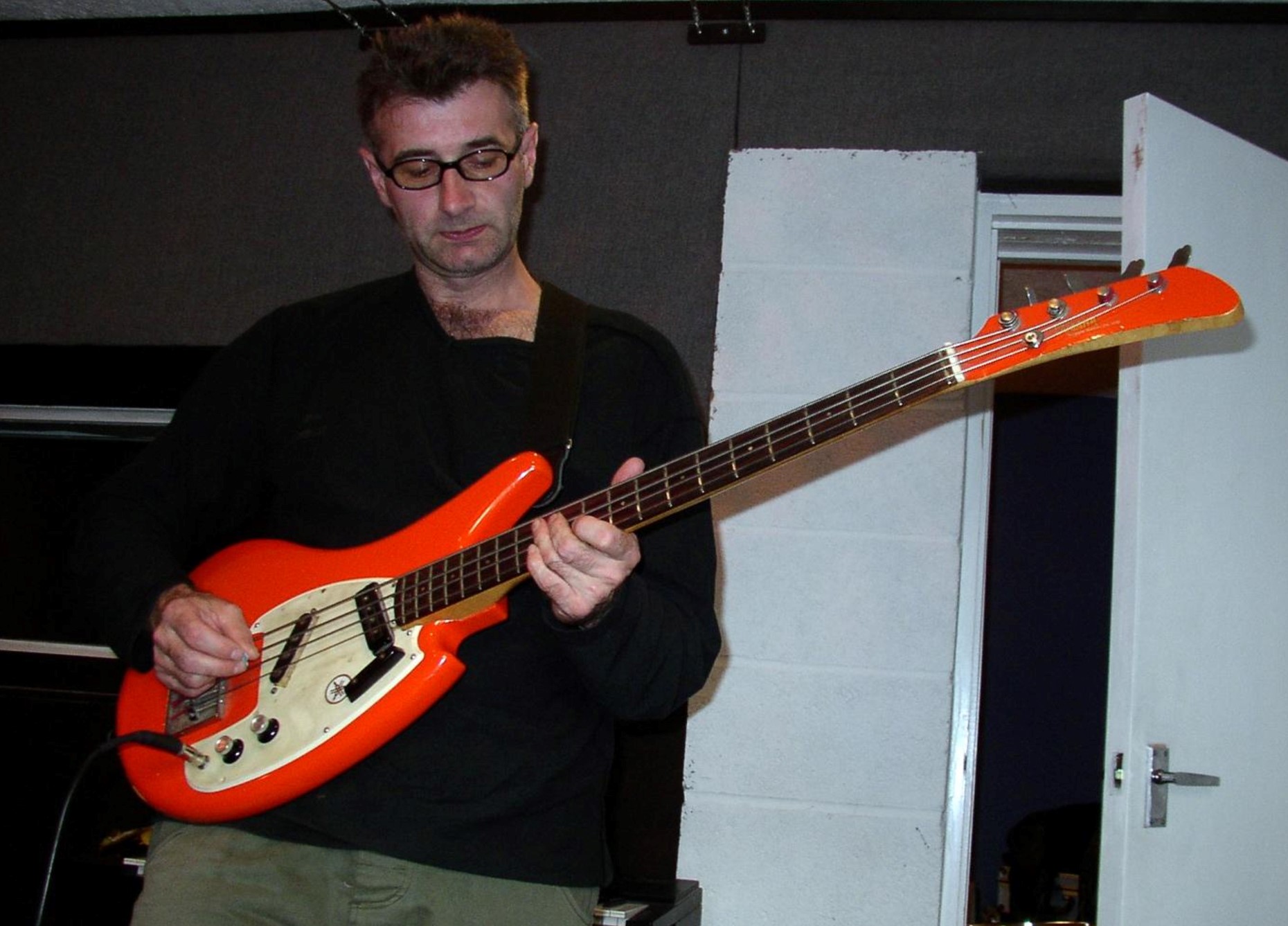 Initially, I found the recording process quite daunting; especially working with professional musicians, for I had not played my bass seriously for several decades. Doggen and Kev however, were very supportive and before long I felt confident enough to contribute bass and even guitar parts to proceedings. One track was even based on a jam between me and Kev. Julian had intuitively recognised what was happening and instructed Doggen to start recording. It was all very instantaneous. On playback, it sounded interesting, but was far from being a usable track. When I returned to the studio several weeks later, Kev and his friend Echoboy had been working with Doggen on the raw material and had produced the track that was to become, Removing the Block. The 'block' being the hindrance that Lethbridge believed inhibited the human race from seeing the possibilities of existence that we fail to acknowledge.
Although we recorded digitally, it was still a time when computer aided recording was still in its infancy. No Pro-Tools back then. In fact, throughout the recording we often swapped instruments, especially on disc-2 where we built soundscapes from random noises created from instruments set up in the studio. It was quite an experience seeing the tracks build as Stephen manipulated the sounds we created on the mixing desk.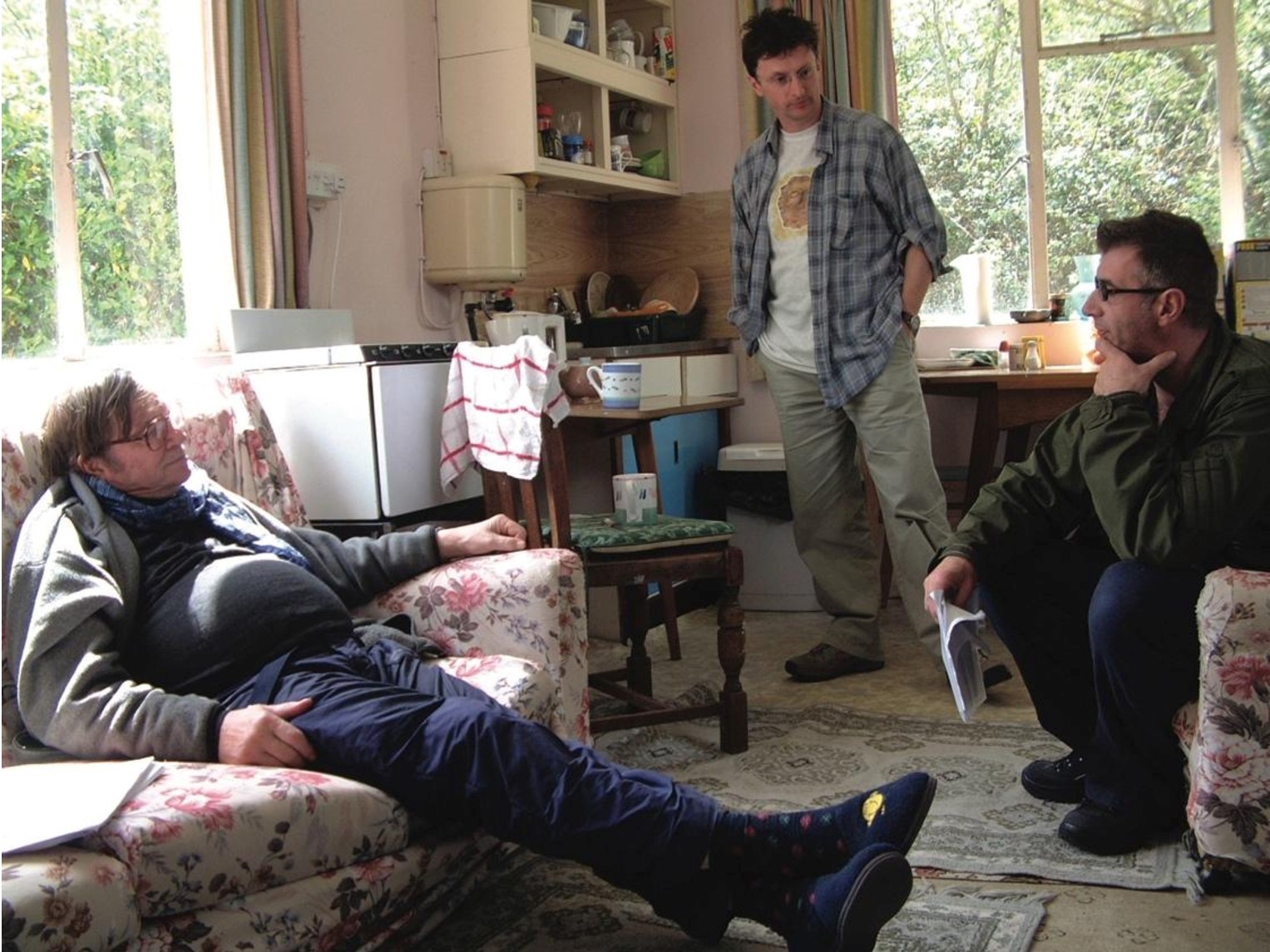 Graphic artist Chris McGrail, was responsible for designing Cope's Head Heritage website and he kindly set up an associated site for The Sons of TC-Lethbridge. It was my job to keep this updated and this I did each month posting my Lethbridge related essays and my observations in the field. We also had room for a guest spot entitled, The Friends of TC-Lethbridge, which featured essays from the likes of; Rennie Sparks from The Handsome Family, researcher Jonathan Rhys-Lewis, photographer Mark Edwards and authors, Paul Newman, Geoff Ward and, of course, Colin Wilson.
'A Giant' was eventually released on 1 November 2003 on our own Aegir Recording Company (ARC) label. Why the name Aegir? The Aegir is a tidal bore on the river Trent – a river that borders Nottinghamshire – where Doggen and Kev lived- and my home county of Lincolnshire. The album was mastered by Greg Marshall at, Electric Mayhem in Nottingham. The album was presented as a long-box package consisting of a double CD with 32-printage-page booklet featuring essays by Cope, Wilson and also included my own essays which summarized each of Lethbridge's books. The packaging was printed and assembled by D Graphic Services in Arnold, Nottingham.
Upon its release, 'A Giant' received a number of reviews: Neil Mortimer, FORTEAN TIMES (Issue 10/Dec 2003): 'A Giant is an erudite and mind-expanding tribute to a neglected, although still influential figure who, as Colin Wilson says, 'gave us a glimpse of what we could be.''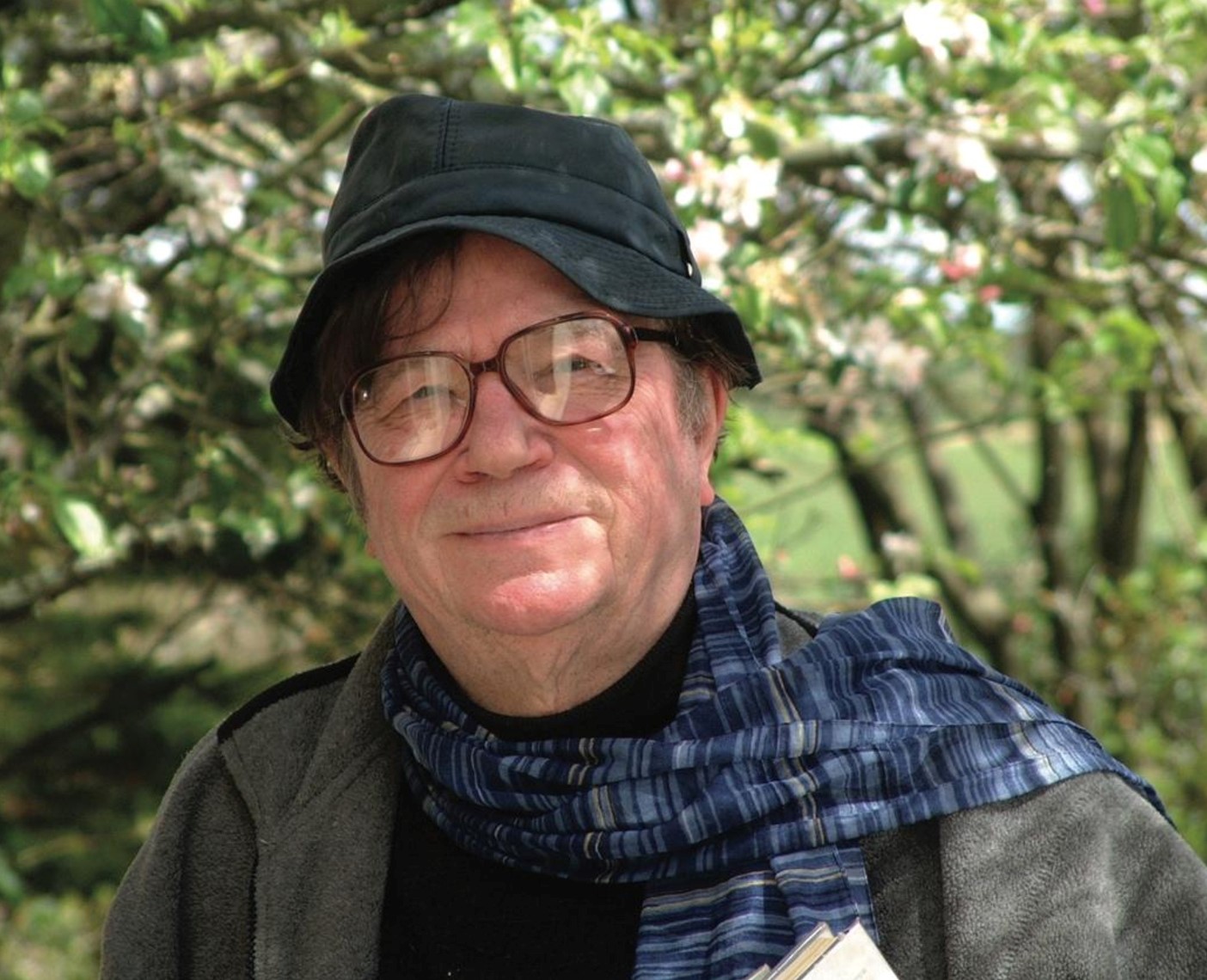 Ken Hollins, WIRE (Issue 239/January 2004): 'The fact that this (Wilson's) discourse is accompanied by a shimmering ambient interplay of field recordings, rippling keyboards and gently chiming guitars only adds to its thoughtful charm, as does the concluding moment, when Joy Wilson reads a letter from Lethbridge's widow against a piano's subdued tones.'
John Mulvey, UNCUT (Take 81/Feb 2004): 'Fascinating, but its hard to imagine making many returns to this lovingly assembled shrine.'

BRITISH ARCHAEOLOGY (Issue 112/May-June): 'Modern Antiquarian author Julian Cope, members of rock outfit Spiritualized and Colin (The Outsider) Wilson all take part in what surely must be the most extraordinary posthumous 'festschrift' professional archaeology as ever seen.'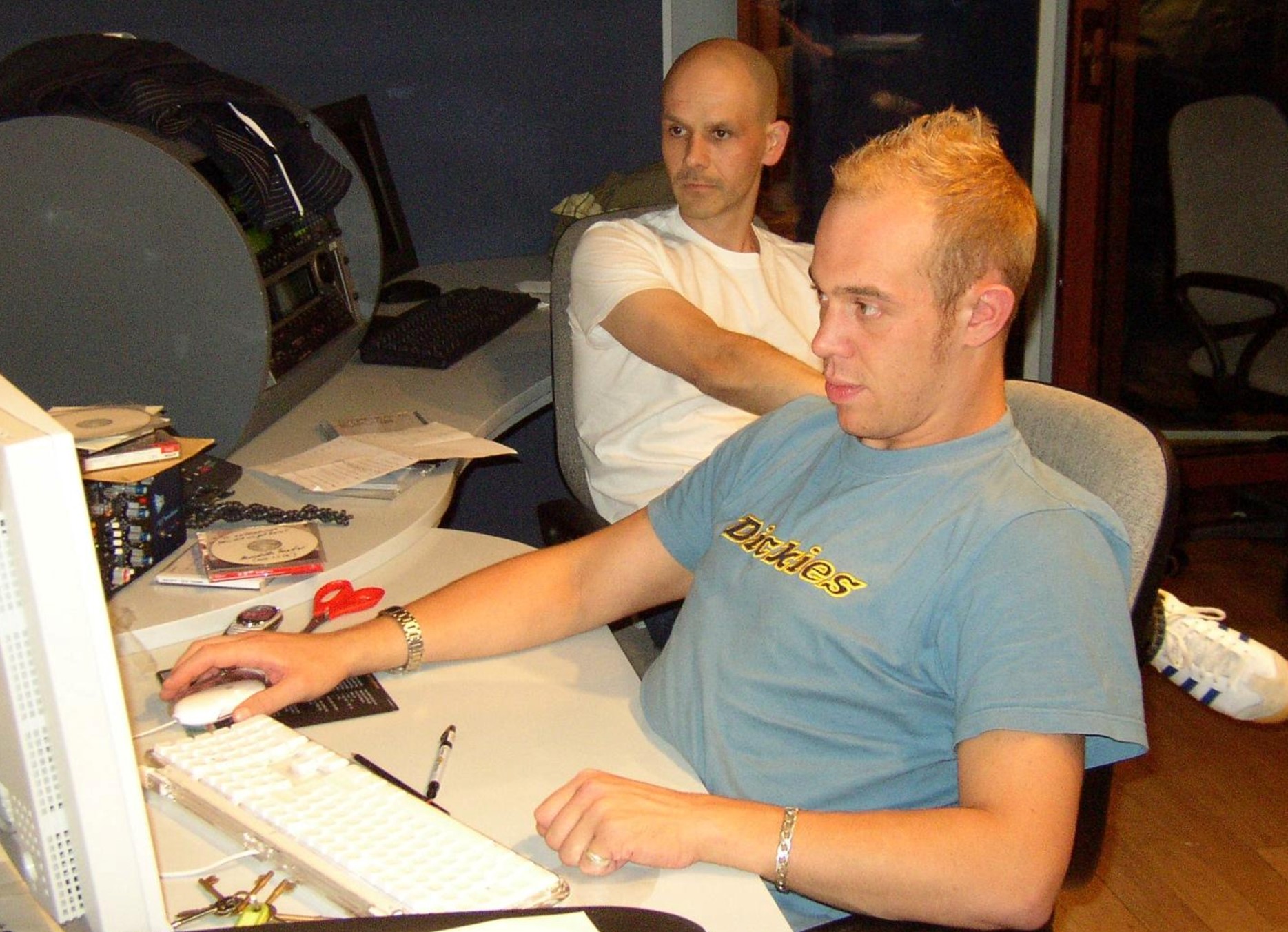 'A Giant' was released to coincide with our one and only live appearance which took place in The Studio at The Lyric Theatre, Hammersmith, London on the evening, 1 November 2003. The gig was part of Cope's, 'Rome Wasn't Burned in a Day: Three Dementianal Nights of Barbarian Rock 'N' Roll'. In fact, a spoken word track, 'Through a Pilot's Eyes', that didn't make it onto 'A Giant', eventually appeared on the accompanying CD of Cope's soundtrack album, 'Rome Wasn't Burned in a Day' (Head Heritage HH14/HH14-2, 2003).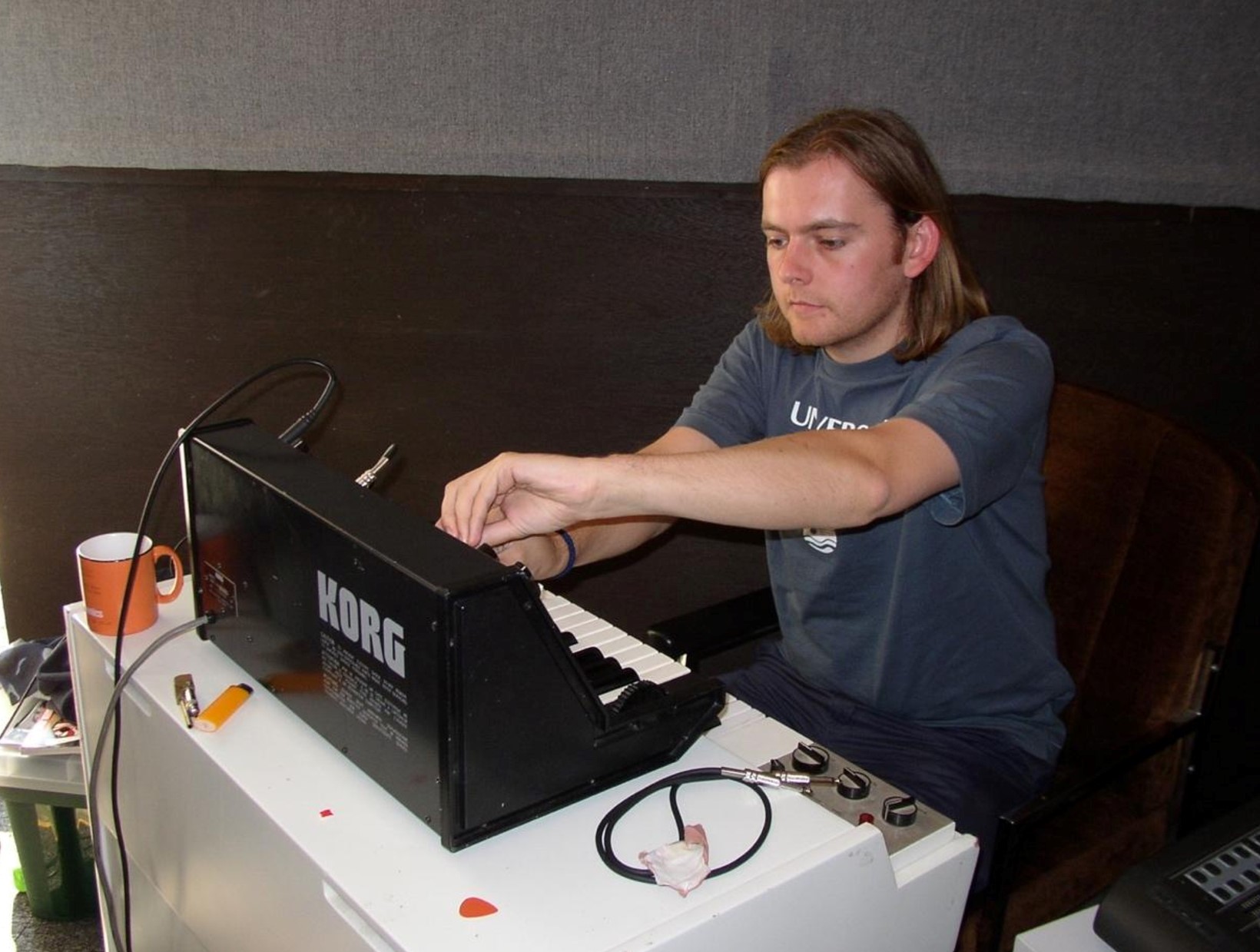 Our performance commenced with an introduction by Simon Brighton and then a half-hour, T.C. Lethbridge lecture by Colin Wilson, who had travelled up to London from Cornwall with his wife Joy. I followed with my own talk on Lethbridge's collective works and then, a live performance by The Sons of TC-Lethbridge. Doggen, who, at the time, was in the middle of a Spiritualized tour, flew in from Canada for the event for he was also a member of Cope's band which performed on each of the three nights. Kev, having recently recovered from his illness, remained in Canada with Spiritualized and Antrøny Hodgkinson was drafted in as a stand-in drummer for the performance.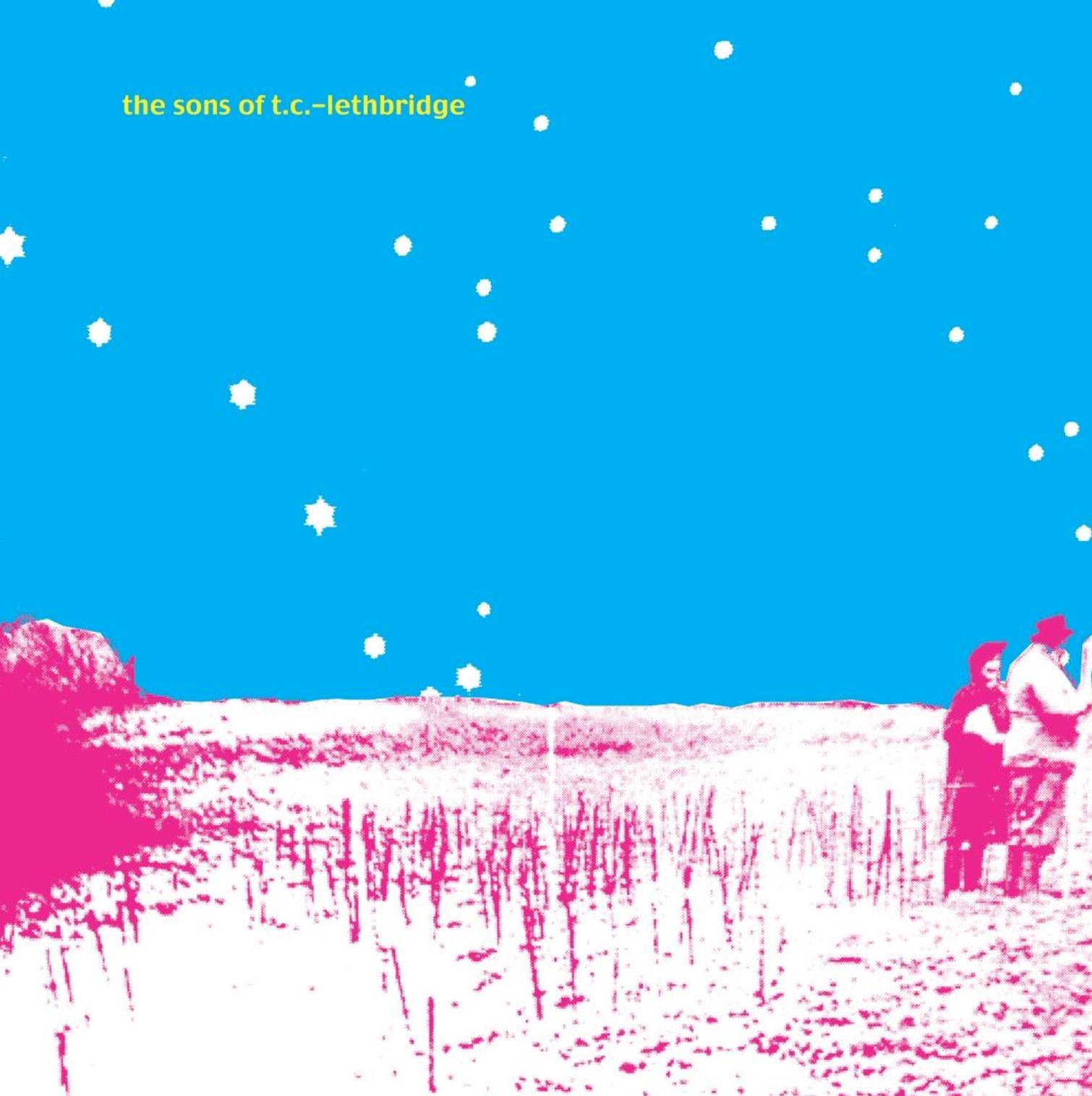 The band that evening consisted of; Doggen – guitar and vocals, Stephen Coalwood – guitar & Keyboards, Antrøny Hodgkinson – Drums, Charley Wayman – bass and myself on spoken word and vocals. Ben Carter assisted with the sound and Big Nige helped with our gear.
The set list that evening; 1. 'Road Testing the Prototype' (from, 'A Giant'), 2. 'Sleeping Giant' (from, 'A Giant'), 3. 'F.U.S.' ('Fixed Universal Scale') (from, 'A Giant'), 4. 'A Place for Us' (from, 'MOON Equipped'), 5. 'Shuddy Camps' (Unreleased), 6. 'Fed & Amused' (from, 'MOON Equipped'), 7. 'The Monkey's Tail' (from, 'A Giant'), 8. 'Camouflage' (from, 'A Giant') and finally, 9. 'Halangy Downer' (from, 'A Giant').

Nick Southgate reviewed the three-day event for WIRE magazine (Issue 238/Dec 2003) and commented on The Sons of TC-Lethbridge's performance: 'Lethbridge's spirit of enquiring by practising and reclaiming ideas is paid further homage by The Sons of TC Lethbridge, a curiously engaging series of spoken word essays on Lethbridge's themes backed up by music from a group of long serving Cope sidesmen.'
A digital, mini-disc recording of the performance was made from the audience by Richard Hayward and has recently been remastered by Anthøny Hodgkinson. It may one day see the light of day… Photographs of the event were also taken by Wire magazine.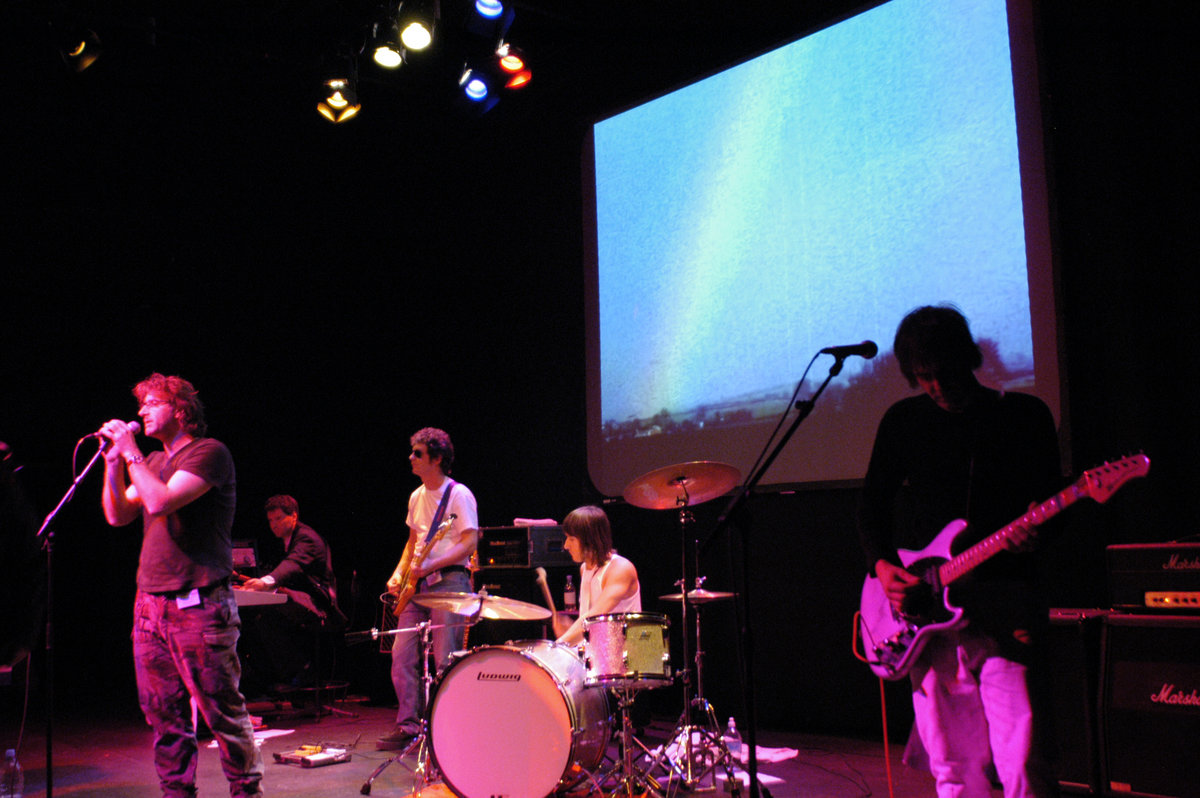 A vast amount of effort went into producing the album and putting together the live performance. On completion of the project, we began to pursue different paths. I wrote a couple of tracks, Weird Sisters and Bad Sign, with Doggen which appeared on the Døgntankalbum (Brain Donor Records 9918-3, 2006). We all worked together again on, 'Mayday! Mayday! The Stan Gooch EP', by The ARC Collective (ARC 003, 2005) and again on the first DUIR! album 'The Stout Guardian of the Door' (TEKH 07-TKH-001), 2007). Kev continues to play in Spiritualized along with Doggen and they both continue to be involved in Rich Machin and Ian Glover's Soul Savers projects. They also both collaborated on the album, 'ONE' by BE (Rivertones, 2015). Colin Wilson died on 5 December 2013: I attended his funeral along with Simon Brighton. He was laid to rest in St Goran's churchyard in Gorran Churchtown, Cornwall. Cope, as we know, continues to write books and record new and mind-expanding material.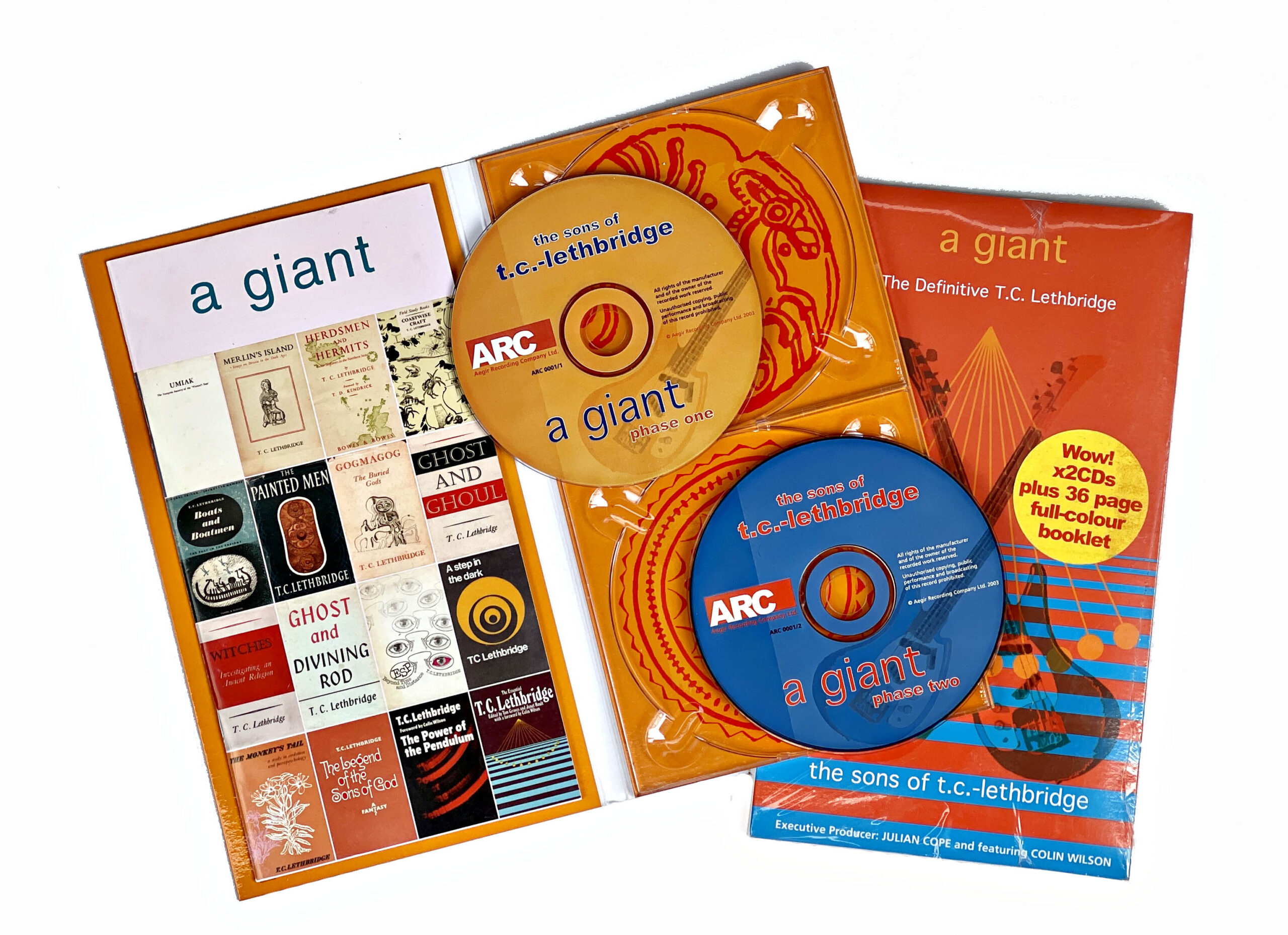 I still find the recording of sound a fascinating experience. After all, we are in fact capturing and retaining moments in time on tape or, nowadays, in a digital format. Lethbridge, of course, already knew this. He believed that ghosts were simply recordings of past and possibly, future events, that had been ingrained into the very ether. In his essay that appears in the booklet that accompanies, 'A Giant', Colin Wilson remarked, 'But Lethbridge did not assume he had seen a ghost. He suspected that because of his sensitivity as a dowser, he had somehow 'picked up' some kind of 'tape recording' of something that had happened in the past. He was convinced that all events are somehow 'recorded' on matter – perhaps the walls of a house – and that so many so-called hauntings are merely a record of the past.' It was a theory developed by Nigel Kneale and depicted by Peter Sasdy in his 1972 TV film, The Stone Tape. On this note, I will leave the last word to the man himself, T.C. Lethbridge, for it sums-up the mindset of, 'A Giant':
'Sound broadcasting and television are only extensions, by mechanical means, of what the human mind can do of its own accord, when suitably accelerated.' Quote from, Ghost & Ghoul(Routledge & Kegan Paul, 1961. pp132-133)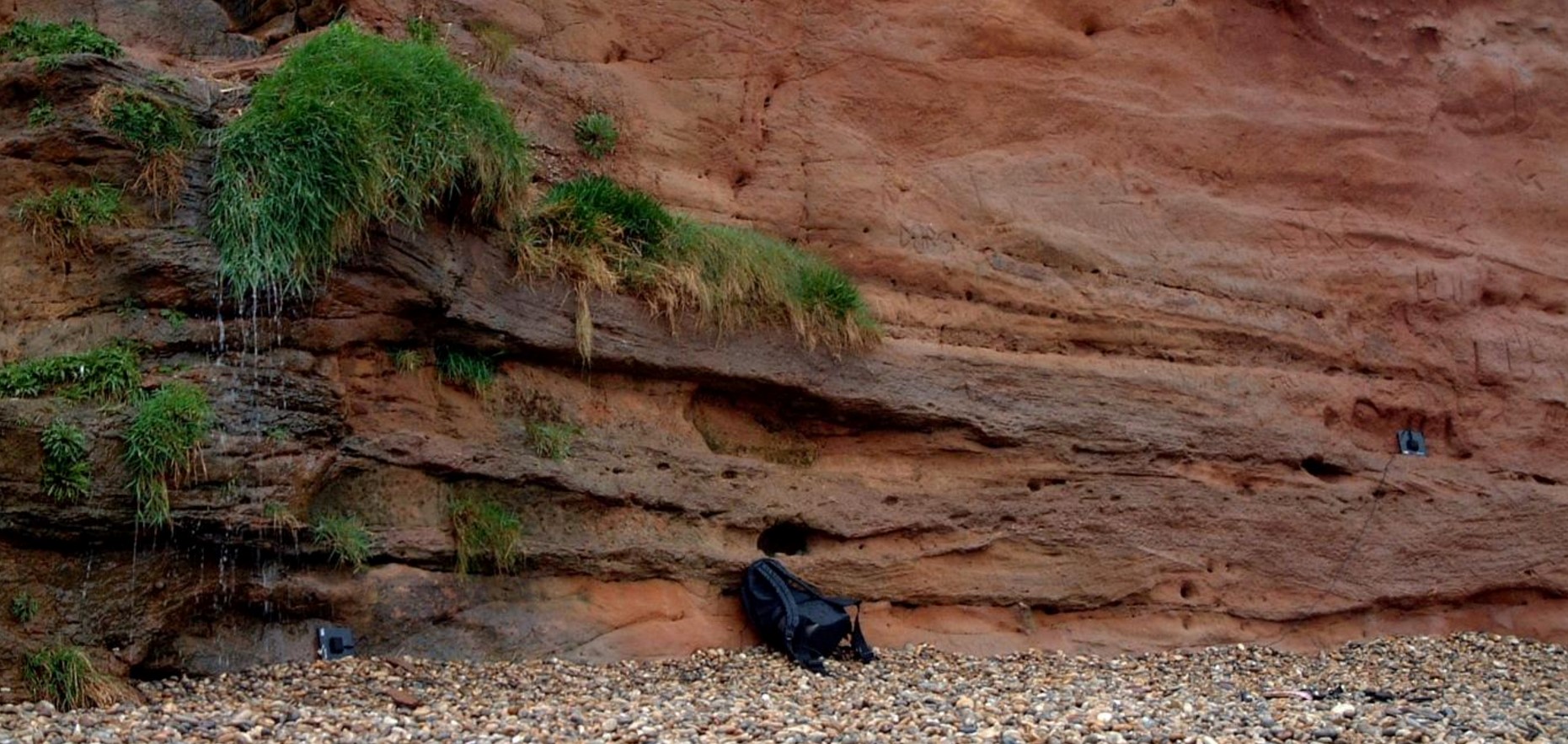 Those who contributed to the making of 'A Giant': The Sons of TC-Lethbridge: Kevin 'Kevlar' Bales, Tony 'Doggen' Foster and Terry 'Tekh' Welbourn with…
Martin Bannister, Simon Brighton, Rawl Bruce, Stephen Coalwood, Julian Cope, Ben Edwards, Della Fraser, L'Hareng Goret, Antrøny Hodgkinson, Andy Keaton, Greg Marshall, Chris 'Holy' McGrail, Nick Quigley, Darren Smith, Dave Wardle, Richard 'Echoboy' Warren, Charley Wayman, Jason 'Jay Boy' Williamson, Colin and Joy Wilson.
Terry Welbourn is the author of the T.C. Lethbridge biography, The Man Who Saw the Future (O-Books, 2010), co-author – with Simon Brighton – of, Echoes of the Goddess: The Quest for the Sacred Feminine in the British Landscape (Ian Allen 2011). Terry is also a member of the psychedelic-folk band, DUIR!
---
Headline photo: Doggenin West Kennett Long Barrow, Wiltshire – 5 February 2002. Photo credit: Tekh.
DUIR! Lincolnshire Folk?
A Saga of Sinking Ships
'Drome' by Duir! | Album premiere | "A topsy-turvy journey through Lincolnshire"
'The Stout Guardian of the Door' by Duir