'Drome' by Duir! | Album premiere | "A topsy-turvy journey through Lincolnshire"
Exclusive album premiere of 'Drome' by Duir! Following similar themes to its sprawling predecessor, 'Sodden Dogs and Blind, Winged Horses' (2019) and experimental debut, 'The Stout Guardian of the Door' (2007), the new album is a tight, compact blast of glam-folk with a post-punk attitude.
---
'Drome' reveals a topsy-turvy journey through Lincolnshire tradition, told through spoken word and song and where fact and fantasy become embroiled in time-shifting theatre. The album also features the track, 'By Hook or by Crook' – a collaboration with Edgar Broughton.
Put aside the disquiet of the present and allow yourself to be briefly distracted and indulge with them on a journey through a timeless landscape where fact and fantasy become intrinsically linked. Through their endeavours Dur! have, in effect, sought to create their own, timeless 'Drome'.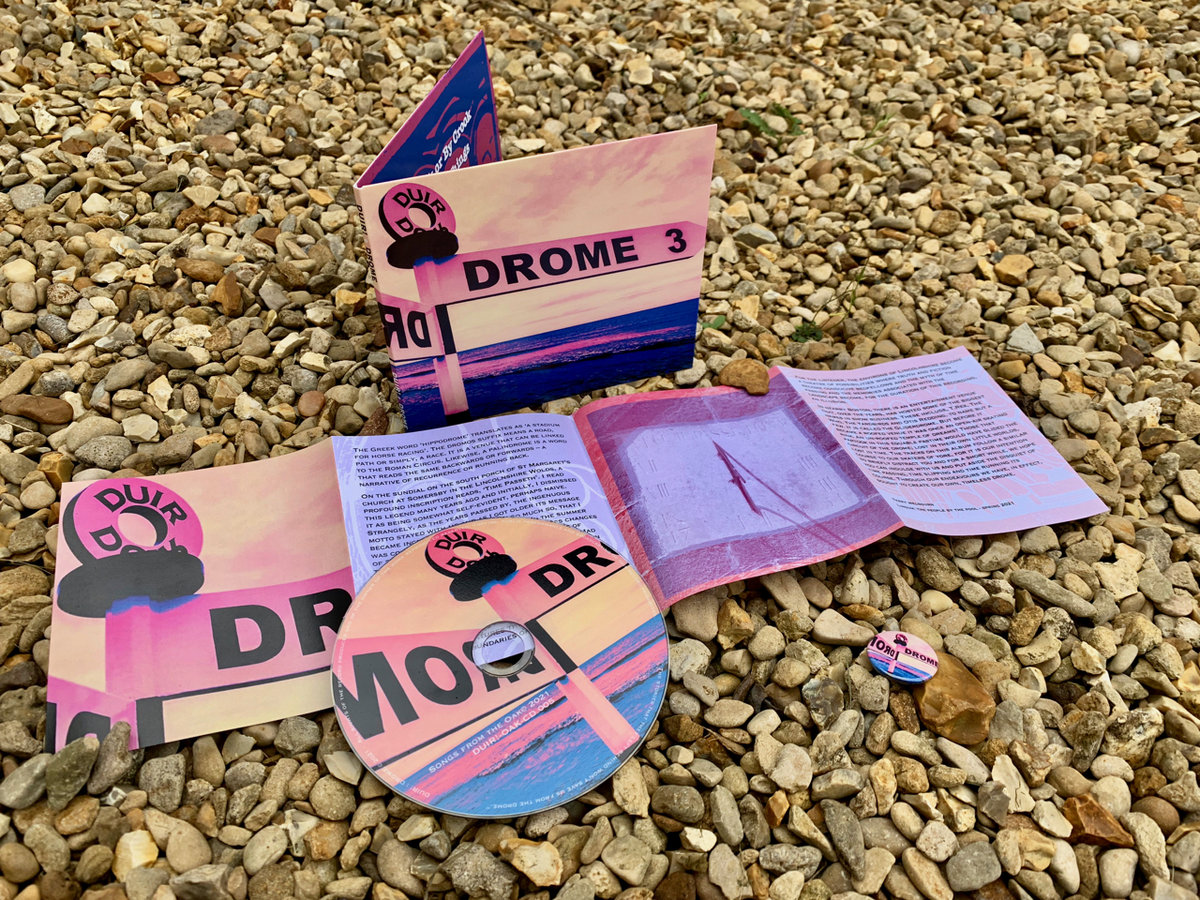 There's also an accompanying video of the title track:
About Duir! Authors Terry Welbourn (T.C. Lethbridge: The Man Who Saw the Future) and Simon Brighton (In Search of the Knights Templar) were members of Post-Punk band Sinking Ships (1979-1981) and both, along with Stephen Coalwood, were involved with Doggen Foster and Kevin Bales, both of Spiritualized, in the writing and production of the Julian Cope produced album 'A Giant' (ARC, 2003). During the 1990s, musician, sound-engineer and producer, Stephen Coalwood was a member of Nottingham band Fuel to Fire. He also collaborated with Kevin Brown (The Beautiful South) on the Native Code and Beatbum projects. Stephen has also worked with Jason Williamson (Sleaford Mods) and with Doggen Foster the Dogntank project. Andy Weekes is a Lincoln based photographer and is responsible for the Duir! Films and videos. 'Drome' also features the musicianship of, Edgar Broughton, Steve Bothamley, Katie Jacques and Steve Orient.
---
Duir! Facebook / YouTube / Bandcamp