Nervous Eaters | Interview | New Album, 'Monsters + Angels'
One of the first Boston punk bands that formed in the 70s, Nervous Eaters became among the most influential bands on the scene.
---
Formed in the mid-70's, the Nervous Eaters would eventually become the house band for the legendary Boston punk rock club The Rat, where they established themselves as a leading punk rock band in the Northeast, playing with a who's who of punk and new wave luminaries, including The Police, The Ramones, The Cars, Patti Smith, Dead Boys, Iggy Pop, The Stranglers, Go-Go's and many others.
The Cars' Ric Ocasek produced the band's original demos, which got the band signed to Elektra Records, and they went on to tour around the world. However, after a series of poor decisions on the part of the label, their major label debut album failed to deliver on the promise of their legendary live shows.
After dissolving the band, Nervous Eaters returned in the mid-80's and has been revived over the years with various lineups.
The band, led by founder Steve Cataldo, also features an amazing lineup of players including other Boston rock vets. The current version of the Nervous Eaters formed in 2018 and includes three other Boston rock vets, bassist Brad Hallen (of Ministry, Ric Ocasek and The Joneses), drummer David McLean (of Willie Alexander's Boom Boom Band) and guitarist/vocalist Adam Sherman (of Private Lightning), and between them, they have recorded and/or toured with such artists as Ministry, Iggy Pop, Aimee Mann, Jane Wiedlin, Susan Tedeschi, Jimmie Vaughan, Lenny Kaye and many others.
They have been working on a new album, 'Monsters + Angels', a new 10-track album, out November 11th, 2022 via Little Steven Van Zandt's Wicked Cool Records.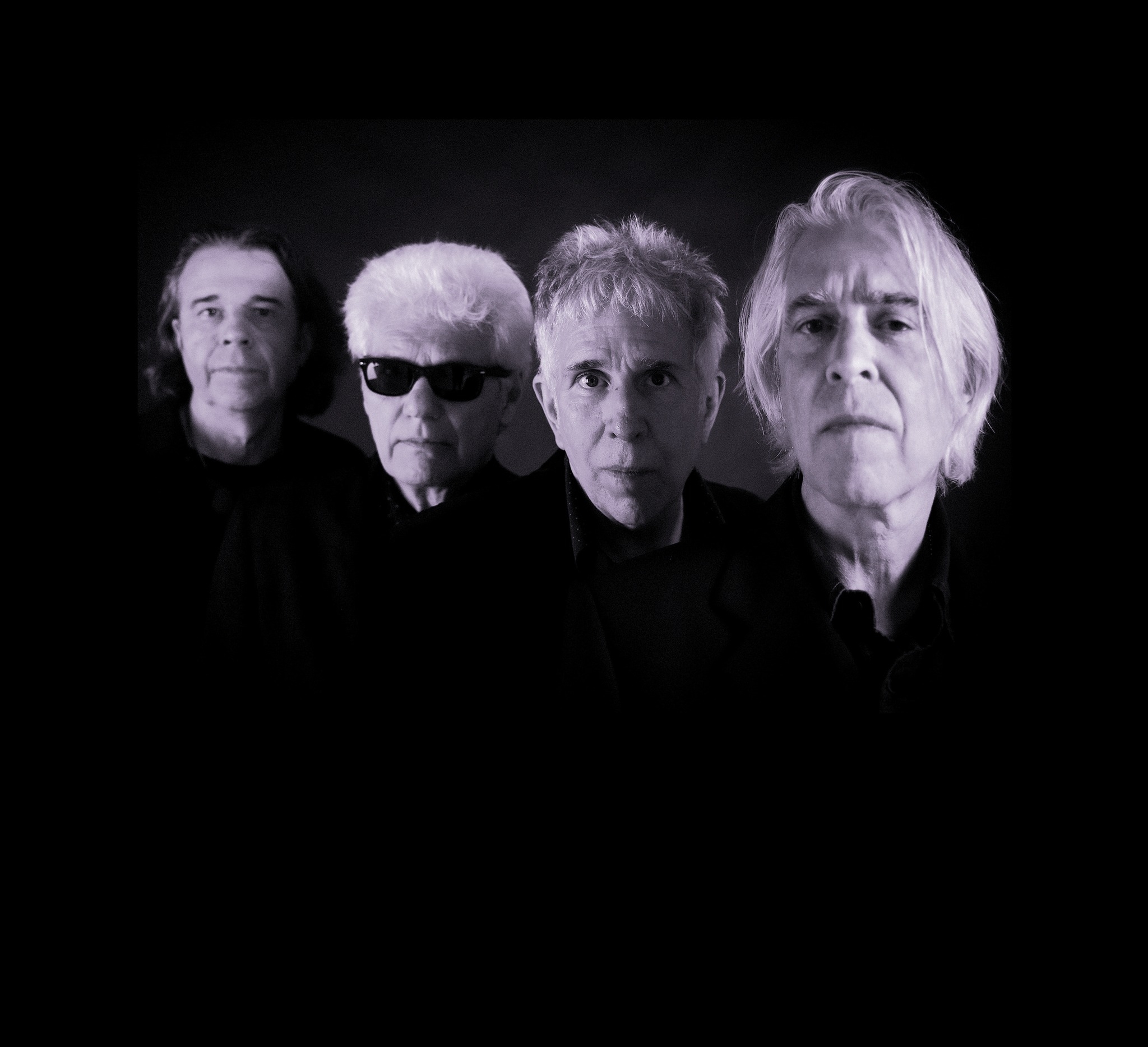 "I don't want to subconsciously pick up any ideas"
The Nervous Eaters are one of Boston's first punk bands, forming in 1973. Would you like to share some background; what was it like in the early days in Boston? 
Steve Cataldo: It was great, but being young guys we were kind of wild and didn't even realize we were in the midst of the best times of our lives. We became very good friends with the owner of the Rathskeller, James Harold, after a while we had the run of the place, like the keys to the beer fridge and a practice room upstairs next to the boss's office. We had parties upstairs in the front office when everyone was gone, and especially on the roof, almost across from the Citco sign (famous Boston landmark). My former boss and best friend passed away recently, on my birthday in fact. It is a real bummer and I will miss him forever.
 
If we would time travel to your teenage room, what kind of records, books and posters would we find?
My Link Wray And His Ray Men (Swan) record which I still have, worn down to the grooves but still plays. My first guitars, a Stella acoustic and Kent 6 string, they were both cheap. Once I improved my playing, I got my first Stratocaster. I had a Beatles collarless jacket and a bunch of Playboy mags stuff under my mattress. A picture of Elvis, man that was beautiful, that was art. He should have kept the 50's look, man that was so cool, he had everything, guitars, drums, really cool songs, but then somebody stuffed him into that sparkling white jumpsuit, the colonel probably talked him into wearing it. I guess the fake jewels twinkling on that monkey suit were supposed to hypnotize the audience. It didn't work on me. He could still sing for sure, but this taste in clothes left the planet. I had a cool Bogen record player that got a lot of use. I started out with instrumental albums, like Link Wray, The Ventures, Duane Eddy, surf music like Dick Dale and The Beach Boys. My dad has a large classical record collection, 33's, 78's. I dug Nelson Eddy for some reason. Luckily some of those RCA Victor albums had blues records stuffed in there, like Sonny Boy. I spent a lot of cold rainy days and nights in the arctic with that record player. However later on when The Beatles showed up, the party was on. I was caught in their whirlwind and never looked back. Funny thing about The Beatles, I didn't have a favorite, I dug them all, equally. They are the greatest musical force that will forever be in the world, I don't care what anybody says, and fans you heard that hear on W.–E.A.T.E.R. Dig it.
Were you in any bands before forming The Nervous Eaters and what kind of music did you play?
Yes a lot of bands, The CobbWebs, The B Street Runners, most of those bands had my good friend Alan Hebditch. We were too young to drive so we would walk down the streets sometimes through the snow carrying our guitars to get to his aunt's house where we could play without being bothered. We learnt the songs of the day, music that we dug, instrumentals, then Beatles of course after they showed up. Later we added two more guys, we had all the instruments going into one amp. Two guitars, bass and a microphone, all into Fender Bandmaster. It worked for practice, no one played too loud then.
What were some of the must-go clubs in Boston for kids interested in underground music?
The Boston Tea Party, The Unicorn Coffee House, The Abbey, The Psychedelic Supermarket, The Rathskeller, Paul's Mall, The Channel, Great Scotts. The Club. The Middle East and T.T. The Bears to name a few.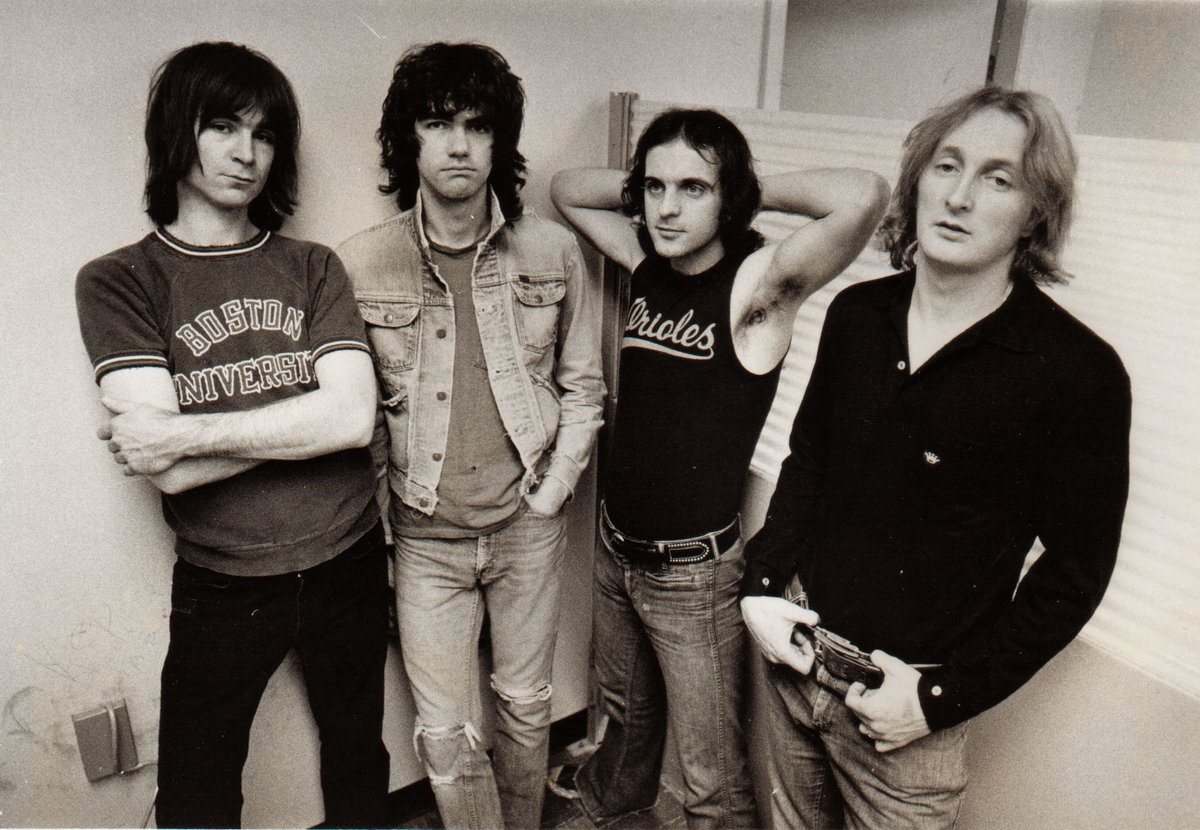 Tell us about The Rhythm Assholes, a group which backed Willie Alexander on his single 'Kerouac' and in concert. What was it like to work with Willie Alexander?
I had seen Willie Alexander many years before we actually hooked up with him. He was in a band on Capitol Records called "The Lost", and I have to say, they were fantastic. Willie was a wild front man, with great hair and cool moves. They had a song named 'Maybe More Than You' which was starting to pick up momentum on the Billboard charts. We used to call WBZ (a major AM radio station at the time) to request their song. So when we saw him playing solo (singing with piano) at Sandys Jazz club in Beverly MA., I talked the band into asking him if he might need a backup band. I thought he was going to tell us to dry up, instead he said sure and we started rehearsing all his songs. Tunes that would go on to make up his first album. Willie had a lot of rock and roll knowledge and stories about the scene before we came along. He is an artist of sorts as well, a real bohemian. We all had a great time with Loco.
Tell us about your first single, 'Loretta', what was the deal with the Rat label?
Well we hung out at the Rat as did everyone, all the bands, and the fans that made up the Boston rock scene at that time. College DJ's like Oedipus (MIT), fanzines like Boston Groupie News kept the scene alive. Everyone listened to Oedipus every week, and picked up BGN every time it came out. Jimmie had started a record label because he was really into the scene and his club the Rat was ground zero. Myself and the band became great friends with Jim. He managed us, recorded our first single at Northern Studio's in Maynard MA, heck he even went on tour with us. We had a one page contract with Rat Records, we were just stoked to put out a 45 which sold pretty well. Unfortunately Jim passed away on July 31st 2022, July 31st is also my birthday. Kind of weird. I wish he hadn't left the planet, but when the man calls us, we gotta go…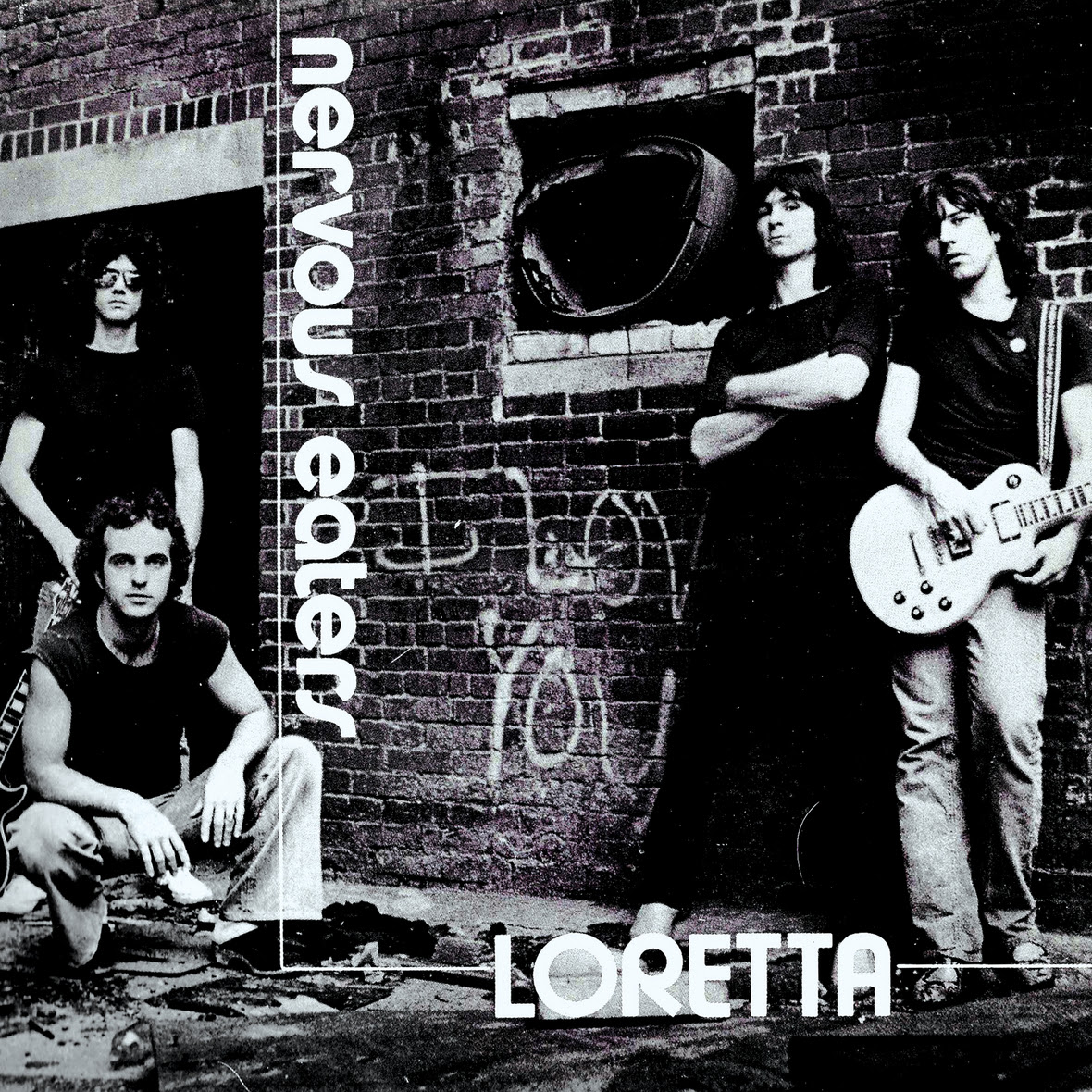 How did you get the name "Nervous Eaters"?
The band practiced in Jeff Wilkinson's basement. Jeff was our drummer. Each member would blast up to the kitchen to nab something to eat. Jeff's mom was great like that, always cooking up something for us so we would stay alive. One day she said to us, you guys are constantly running up and down those cellar stairs all day long, why don't you boys come up at the same time and have one good meal, you're a bunch of "Nervous Eaters", thus the band was christened. Her name was Florence and her brothers were musicians in the Great Depression, late 20's, they kept the family from starving because musicians could get work and would bring home a decent paycheck. She succeeded in getting us to eat lunch all at the same time and would tell us stories from her teenage years, god bless her, she was a trip
Your second Rat single, the new wave–style 'Just Head', appeared in 1979 and you became more and more popular with the local kids interested in underground music. Tell us more about it.
Well 'Just Head' was recorded in the same sessions with 'Loretta'. 'Loretta' came back from the pressing plant stamped out correctly. However when 'Just Head' came back, they had cut the 45 hole off center, we couldn't sell them so they just sat in Jimmie's closet for months and months. While Jim was recording 'Live at the Rat', 'Just Head' got lost in the shuffle. A recut was never reordered that I know about. So if you have a wobbly version of 'Just Head', then you own a collector's item, there were only 1000 of them made, many bootlegs are floating around these days.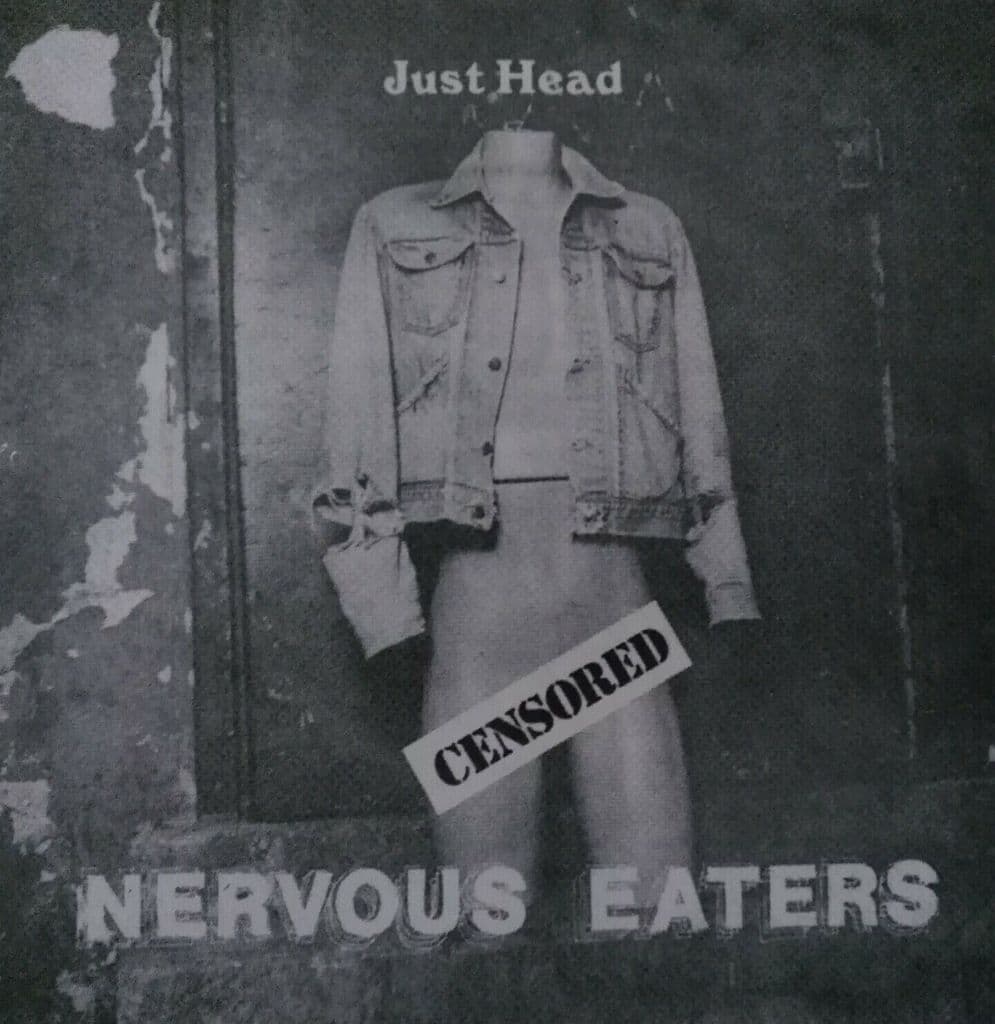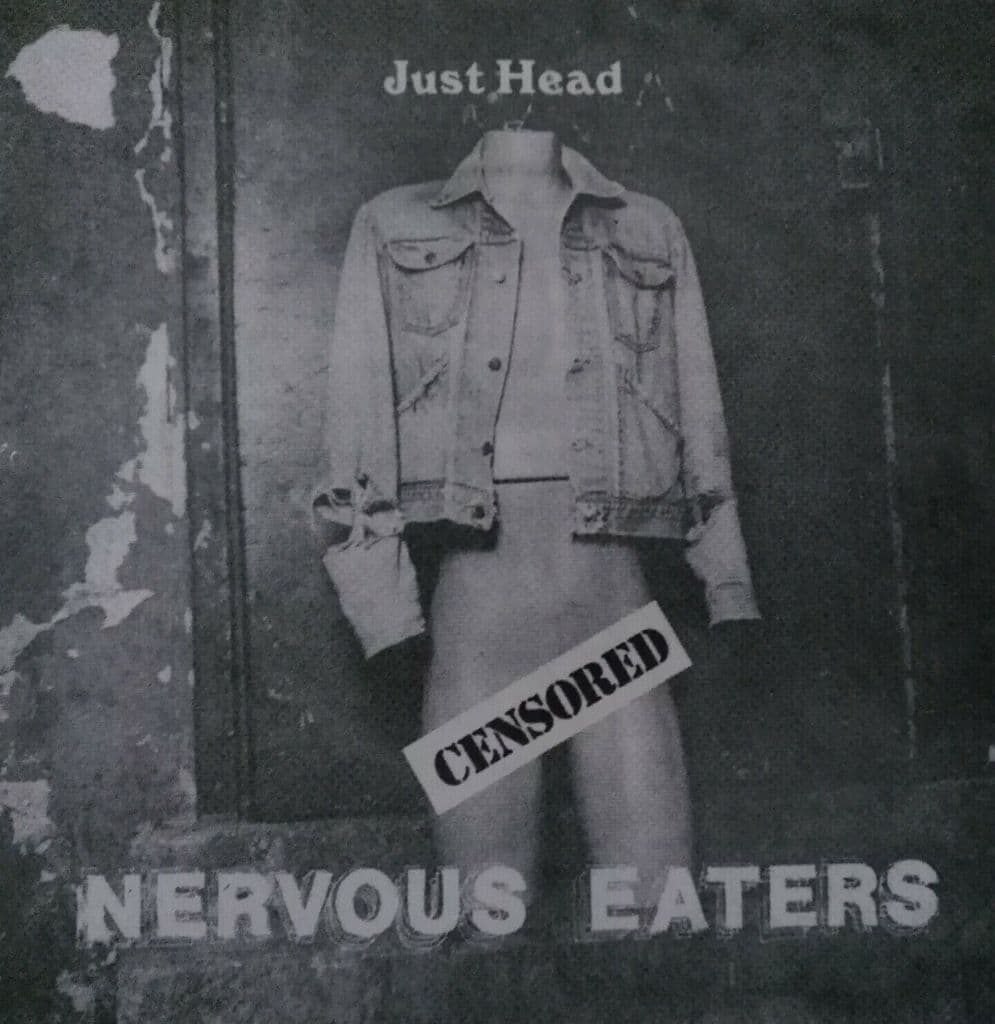 After 'Just Head' release you brought in Jonathan Paley, second guitarist. The sound got enhanced. How did you get signed to Elektra?
We went on to make a demo with Ric Ocasek from The Cars. Some of The Cars even played on that demo. So between Rick, Fred Lewis (The Cars early manager) and Maxanne Sartori (WBCN DJ) they got us a deal with Electra.
Can you share some further words on how to work on it?
We should have released that demo, instead we made an LP with Harry Maslin, he had engineered the David Bowie album 'FAME', we were big Bowie Fans, who isn't? So we thought it would be great. He played us some tracks he had cut and mixed with Eric Carmen (Raspberries) and it sounded great. Sadly Harry could quite get a bead on us, we shoulda, woulda, coulda, done a lot of things differently but we didn't and the recording pooped. However Rick Harte came along and saved the day. We made a really excellent LP with him ('Hot Steel And Acid'). It did very well and we left the Elektra album in the dust.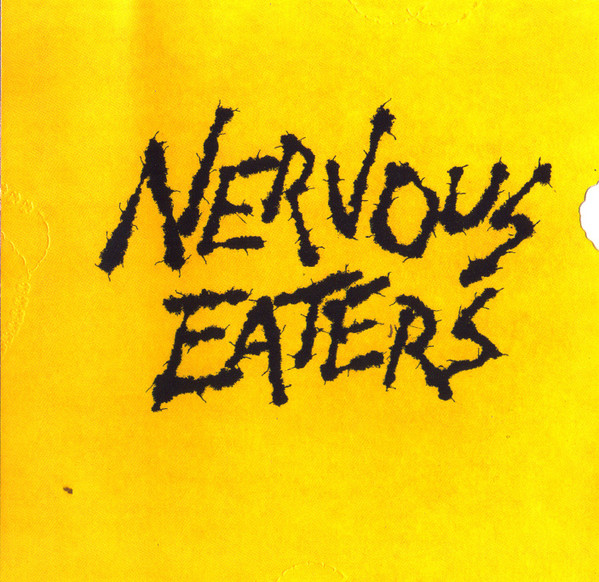 What were the circumstances around your first breakup in 1981?
Oh man, that's ancient history, I'm lucky if I know what I did yesterday. Our first member was Stanley Clark, he loved rock 'n roll, looked good and hung out with us, but he had no roots, had no knowledge of the blues. Prerequisite for joining the Eaters was knowledge of the blues. Both Jeff and Rob had played in a lot of blues bands and so had I. Their sound is basically hard rock mixed with Chicago blues, just like the Big 3, Beck, Clapton and Page. We let Stanley slide but not for too long, because he didn't have a very good sense of rhythm. He ultimately became our chief roadie. He knew everyone everywhere so it worked out. We had a lot of 4th members until my buddy Alan Hebditch showed up to play for a while and then of course Jonathan took over after that.
The band briefly reunited in 1986, with Cataldo, Wilkinson, Hebditch, and Paley. They recorded a six-song EP, 'Hot Steel and Acid', for the French-based New Rose label; it was subsequently issued as well by Boston's Ace of Hearts Records. How did you enjoy working together again
You have that backwards, we recorded that LP with Rick Harte who has it issued in Europe through New Rose, as The Real Kids had done with Red Star Records then New Rose. We had a blast doing that record, Rick Harte is an excellent producer, we learnt a lot from him and his attention to detail bigtime, and we cut as much stuff live as we could. If you can catch the feel of the song, I mean the groove, then you're on your way to making a good record.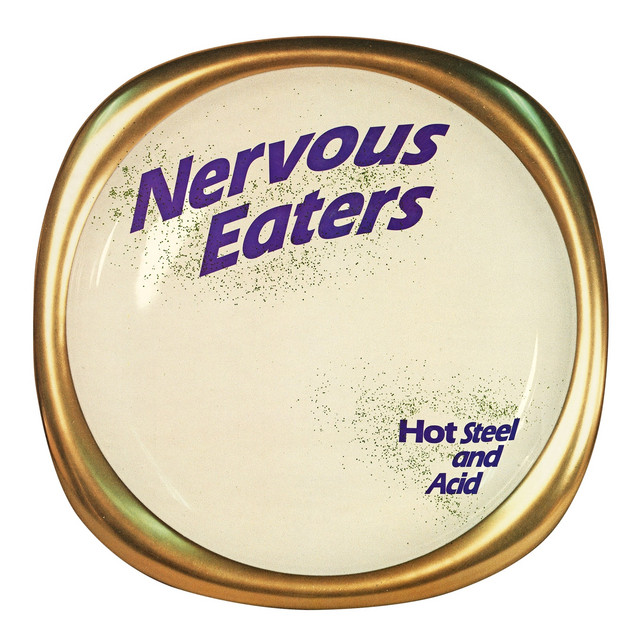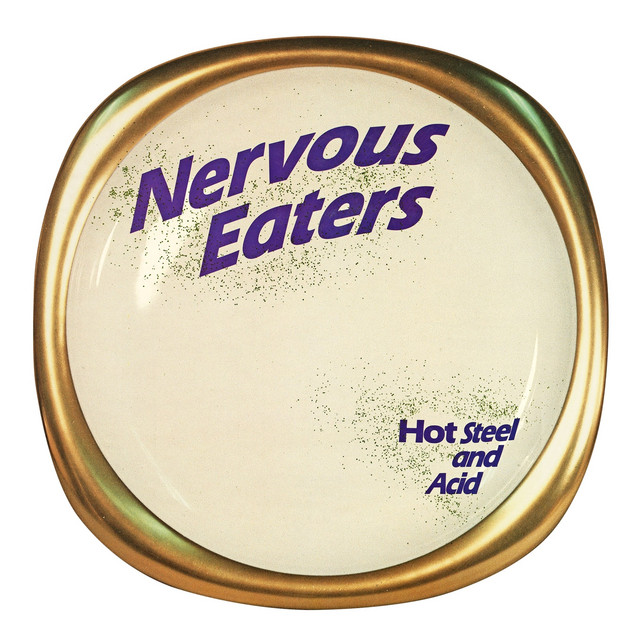 What can you say about 'Eat It!' compilation of tunes recorded between 1999-2001?
Billy Loosigian from the Boom Boom Band produced that record and did a great job. Released on the Spanish label No Tomorrow. It has a lot of good songs on it and a couple of bloopers but basically we made a good record.
"Life on the road is a young man's game"
In early June 2013, the band went on the road again, supporting the Stranglers at Brighton Music Hall. How did you enjoy playing with Stranglers?
Yeah for sure, we had played with them a bunch of times, since Jimmie managed the Eaters and owned the club we opened for just about everybody. Greenfield (RIP) could be a little snappy sometimes, in fact all of em, but you drive 400 miles, soundcheck, then do the gig, then hit the road for another 400 miles and see how pleasant you are… These days they have a big ass bus and all that, unless you have big bucks jingling in your pocket, life on the road is a young man's game.
In 2018, the Nervous Eaters and their old manager James Harold put out 'Live at the Rat 2' on DVD, and Rick Harte, owner of Ace of Hearts, issued a CD re-release of 'Hot Steel and Acid' with more songs added.
The Eaters didn't have much input with 'Live at the Rat 2', however we did with 'Hot Steel'. 'Hot Steel' #1 had 8 songs on it whereas the reissue had 14 and came in a really cool CD package. Fantastic job by Rick as always.
The band now consists of drummer David Mclean, Adam Sherman on guitar and vocals, Brad Hallen on bass and vocals, and songwriter Steve Cataldo on lead guitar and lead vocals. Are you excited to present the new album?
Yes, it was a super collaboration with myself and Brad Hallen working with Steve Berkowitz and Steven Van Zandt. Three Steve's, so we had myself, Steve C, Steve B and Steve Z. We knew who was saying it. Keyboardist Brooks Milgate really lit that record up. I hope we can work with Brooks again in the future. He is one busy cat. Every month another single comes out until the LP is released, so we have some mileage to go, but looking forward to the LP release, as well as playing out and getting to do as many festivals as we can. I have to say everybody should catch this new version of the Eaters, we seriously rock the audience.
How was it to collaborate with Little Steven Van Zandt's Wicked Cool Records?
Steve Van Zandt is a musical historian, really knows his stuff. The people that he surrounds himself with are top notch as well. Very helpful to us and we to them. It is really a pleasure to be with a record company like Wicked Cool.
They know what they are doing, we don't have to bug them, and we have a great working and personal relationship with them all. David and Brad are in touch with them weekly. We were lucky if there was one person in Elektra that knew our name.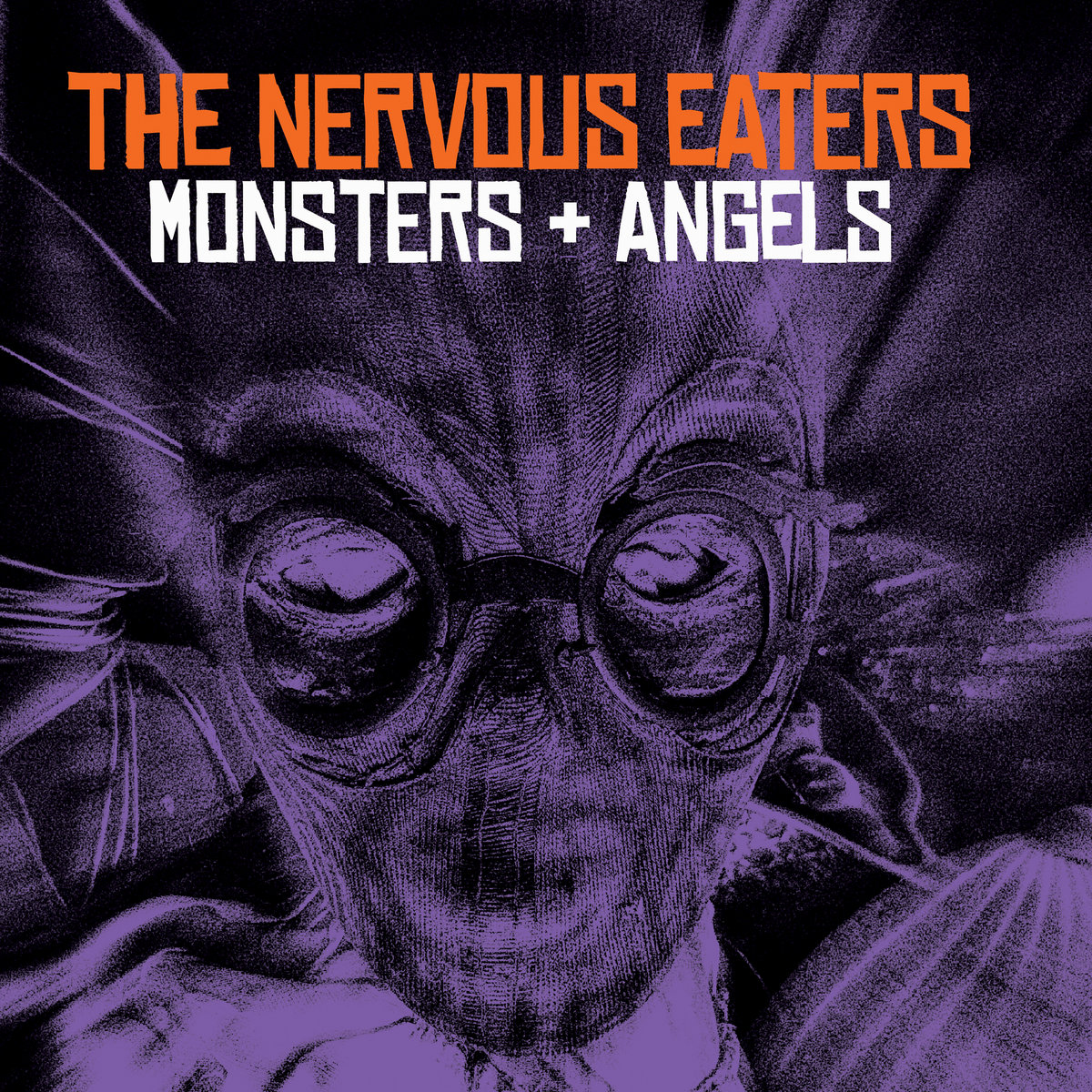 I can't get enough of your latest single, 'Wild Eyes'. Was there a certain story behind it?
It's about a guy who is crazy about this girlfriend, captivated by her eyes and charm. He finds it hard to continue a relationship with her because she stays pretty much to herself. She is one of the strangest girls he has ever met and that is a big part of the attraction. He tries to interject as much of himself into her life as she will let him, which sometimes works and sometimes does not. "Well she moves, strangely lazy, unsure, kind of, maybe, she has wild, wild, wild, wild, eyes….
Let's end this interview with some of your favorite albums. Have you found something new lately you would like to recommend to our readers?
Lana Del Ray, I dig her vibe and Greta Van Fleet, they are trying hard and are into the blues. Dylan, Beatles, Mose Allison as always, I listen mostly to old records, I can't listen to much top 40 radio as it seriously blows, plus being a songwriter. I don't want to subconsciously pick up any ideas. Ask Ray Davies, he will tell you the same thing. I pretty much stay to myself…sometimes I get lucky and someone from the great beyond sends me a song and it's pretty much done in 20 minutes. It's hard to take credit for something coming to me from the void of 3-6-9, dig me?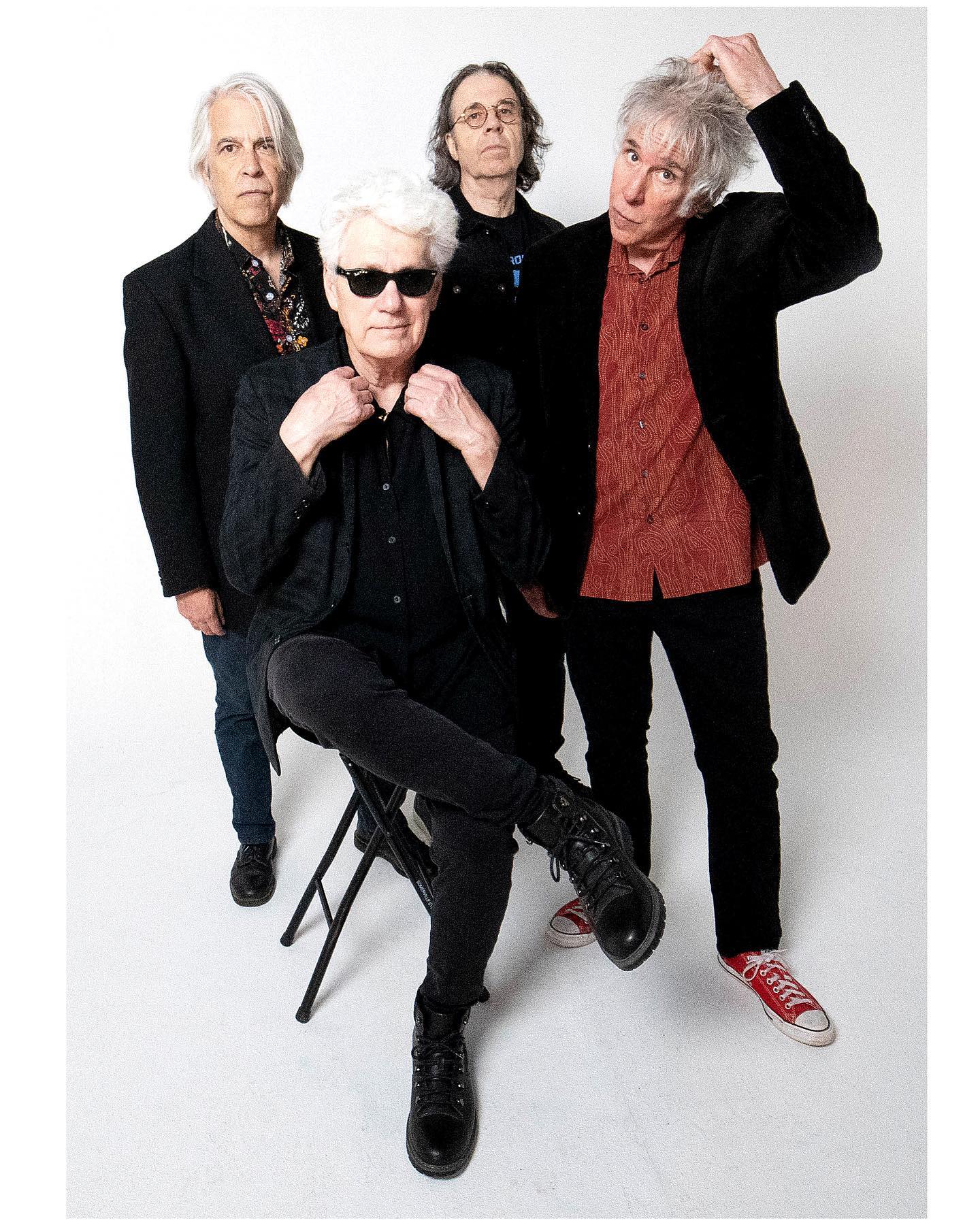 Thank you. Last word is yours.
Thank you everyone… I'd say get a dog and remember to pick up our Wicked Cool record 'Monsters + Angels'. Sure would appreciate it and thanks for reading this.
Klemen Breznikar
---
All photo materials are copyrighted by their respective copyright owners, and are subject to use for INFORMATIONAL PURPOSES ONLY!
Headline photo: Nervous Eaters at The Rat in Boston
Nervous Eaters Official Website / Facebook / Instagram / Bandcamp
Wicked Cool Records Official Website / Facebook / Instagram / Twitter / Bandcamp / YouTube