'Landmines' by Jeff DeVito | New Album, 'Sagittarius'
Exclusive track premiere of 'Landmines' by the New Jersey-based artist Jeff DeVito, taken from the upcoming album, 'Sagittarius', out this Fall.
---
An interesting thing happened to lifelong musician Jeff DeVito when he set up a home studio in his basement a few years ago. His initial intention for building it was to sharpen his mixing skills and—needing some music to actually mix—he started dusting off some old songs and writing some new ones. He soon found, unexpectedly, that he was pursuing a solo career. Down in the lab he concocted an aesthetic best described as new indie music for classic rock fans.
Jeff's aesthetic pulls from 1960s classic rock; 1980s synth-pop and new wave; and 1990s quirky alt-rock. Formerly, he was the lead vocalist/lead guitarist for the pop-rock band Particle Zoo in the early 2000s. Two years ago, his solo debut, 'Acceleration Due To Gravity', garnered rave reviews. He's currently performing songs from both solo albums with a band that features past members of Particle Zoo, and a live set that includes some Particle Zoo evergreens too.
The instantly familiar single, 'Landmines', taps into the sophisticated sunniness of the Beach Boys, The Beatles, and even 1990s Brit-pop like Blur and Oasis. 'Landmines' is flush with ear-worm vocal melodies, heavenly harmony vocals, and a beautifully-composed lyrical guitar solo. The song's happy-go-lucky spirit is in sharp contrast to its bleak lyrics, an intriguing juxtaposition borne out in cheeky dualities like in the chorus refrain when Jeff simply sings: We had sunshine / Walking on landmines.
"I admit that 'Landmines' is a bit of a deranged love song—a misbegotten revenge plot. It is essentially a play on the you'll-be-sorry-when-I'm-gone trope taken to an illogical extreme, as the deadpan refrain indicates: "When the landmines all explode, I'll be dead by the side of the road / But at least I'm gonna know that I finally got a hold on you". That's absurd of course.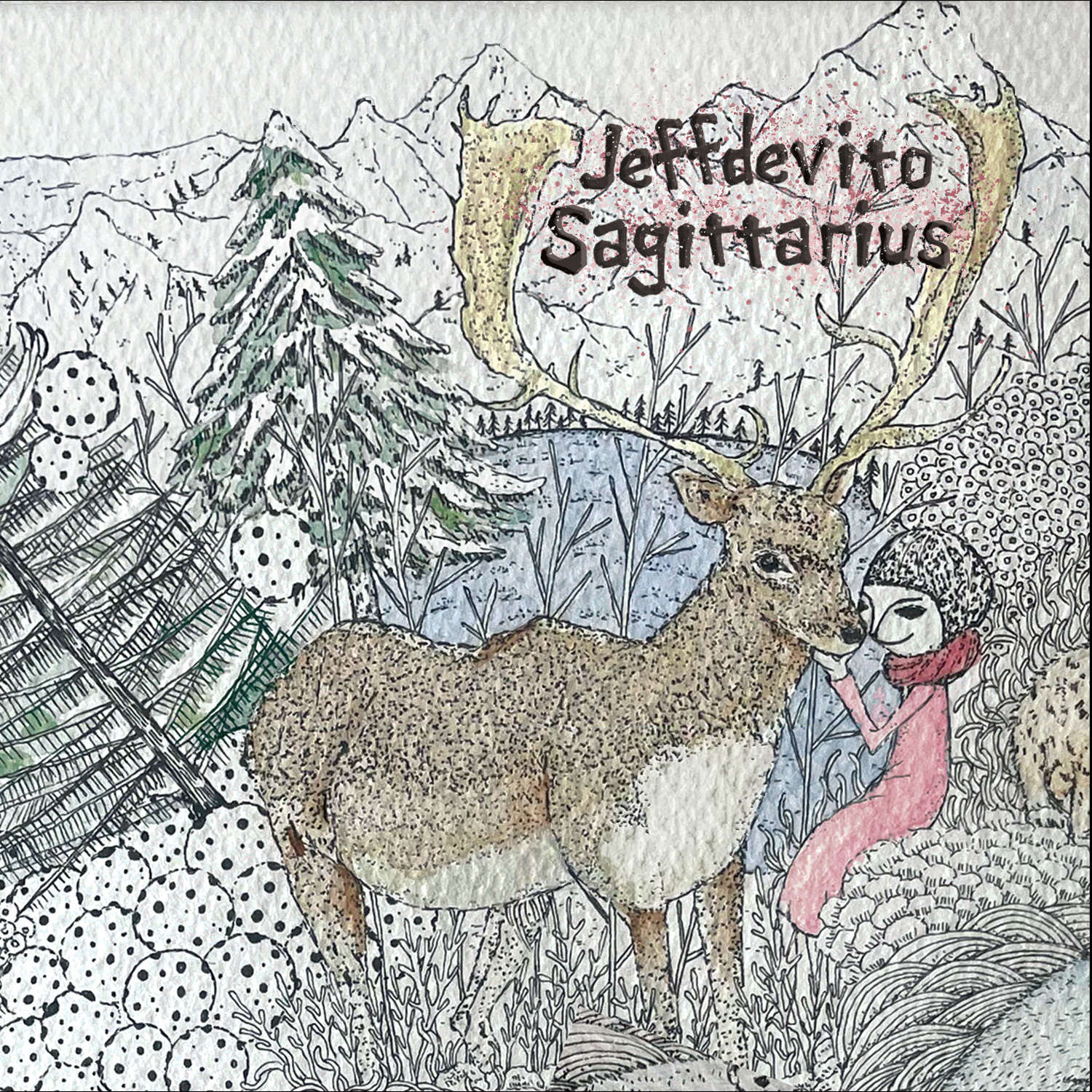 Musically, it's just a straight ahead, in your face romp through classic influences of mine, from Brit-pop to the Beach Boys. The juxtaposition between the twisted lyric and upbeat groove makes it a fun addition to the upcoming Sagittarius record and one of the few piano-based songs on the album (although the fuzzy flange guitar solo is a highlight). Does it matter whether the characters in the song really walked on landmines? Was it a dream? Maybe it's just a thinly veiled metaphor for a relationship that seemed so good once upon a time but actually was not—probably relatable for many people out there—and despite the sentiment, I think the listener can still enjoy the bright melody and overall vibe of a brand of piano pop that we don't hear much of anymore".
---
Jeff DeVito Official Website / Facebook / Instagram / Twitter / YouTube