cotoba | Interview | New Album, '4pricøt'
Exciting five-piece math rock/post rock band from South Korea with a brand new album out today, '4pricøt'.
---
cotoba is a math rock band from Seoul, South Korea that formed in December, 2018. It features Dafne (guitar/producer), DyoN Joo (vocals/guitar), SEI (bass) and Minsuh (drums). The band sets out to capture the feeling of loss in between intricate and clean guitar tones, powerful and subdued bass lines, and rhythmic percussive elements that overall translates to an immersive live experience. In the past year, cotoba has played a number of sold out shows in Korea, has extensively toured Japan and has participated in major music events such as Busan International Rock Festival and MU:CON 2019 & 2020. Kanda Shokai, the global instruments company from Japan picked cotoba as a Zemaitis/Greco artist.
Originally slated to perform at Glastonbury Festival in the UK (canceled due to COVID19), the math rock ensemble is proving to be a group to watch out for. '4pricøt' (pronounced "apricot"), is their debut album and it consists of 11 tracks. 3 of them are new, and 8 are from their former EP as well as different single releases that were recomposed from the current point of view. '4pricøt' was recorded in different locations and mastered by Kang Seunghee at Sonic Korea Seoul Forest. The album was released in Korea on April 29 2022 and then in Japan on May 14. It will now be released for European audiences today!
"Math rock is an efficient way to express those erratic and unpredictable waves and outburst"
How did you first get interested in math rock and what would you say are some of the main influences and inspiration when it comes to genre?
Dafne: Around 2017, I was working part-time at a cafe, and I first saw a video of tricot and toe on YouTube there. At the time, I loved Tame Impala, Sean Lennon, and Deerhunter. However, the guitar arpeggio and odd meter of tricot and toe were interesting and their sound was just perfect to my taste. Inspiration comes from personal feelings or inner expressions. The inspection is expressed in chord progression, note, and sound.
DyoN: The emotions that cannot be explained or decoded in 4/4 pattern. Math rock is an efficient way to express those erratic and unpredictable waves and outburst.
Minsuh: Strangely enough, I first discovered math rock through cotoba's music a little before joining the team! As a drummer, I found it interesting and challenging to play, so I started studying this genre.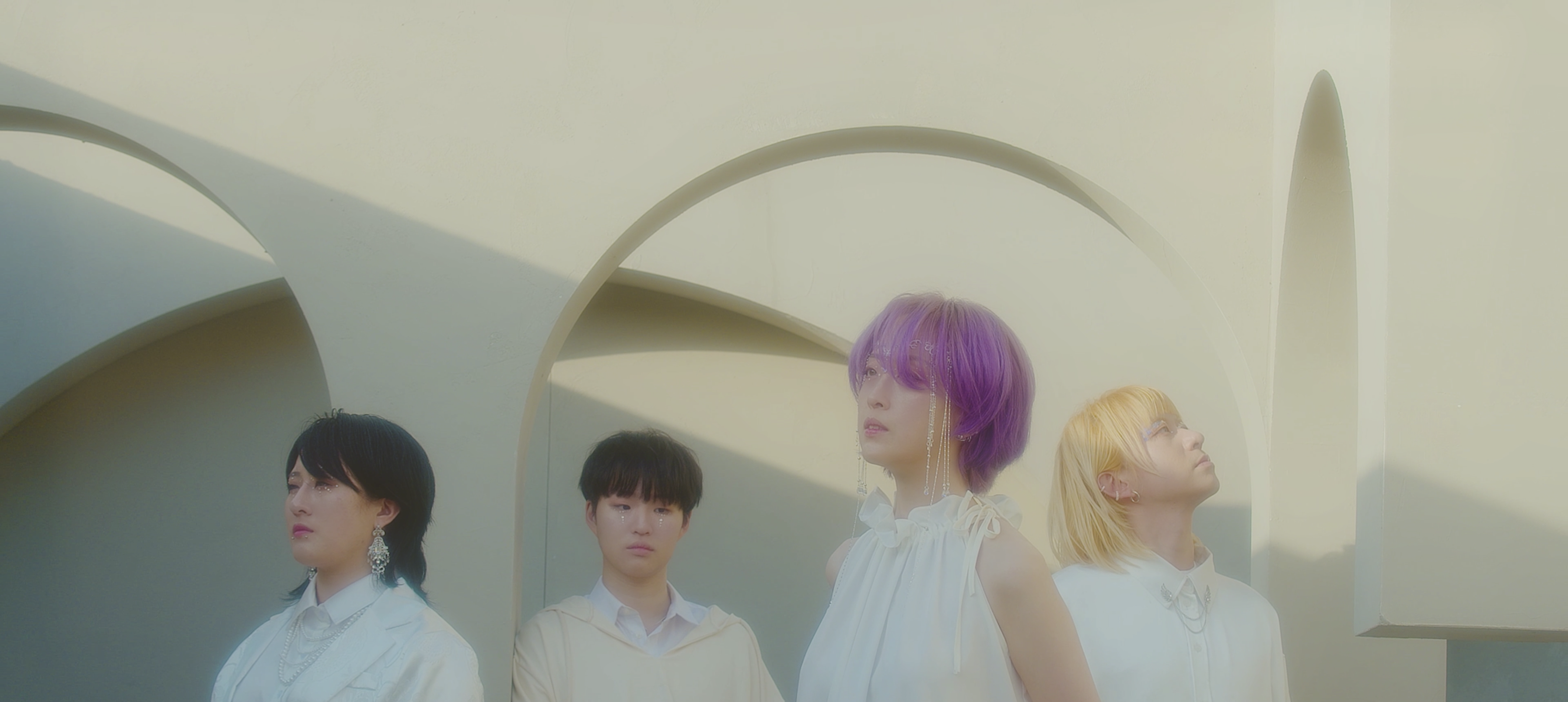 The band was formed in 2018, would you like to tell us about the beginning and the release of 'Form of tongue' in 2019?
Dafne: After me and DyoN agreed to form a math rock band, we asked other friends who are technically well-trained, interested in the genre, with similar Anime taste, haha. For 'Form of tongue', I made a lot of demo tracks with a computer, and members arranged them with ideas they wanted to play. The process was very passionate, quite urgent. Everyone was eager to create to express the identity of the team, especially me. So after making around 10 songs, we picked 4 that can explain our music shortly, to record and release our first EP 'Form of tongue'.'odori', 'oatmeal', 'frittata' were based on my demo, and 'disparition' was created from a jam session.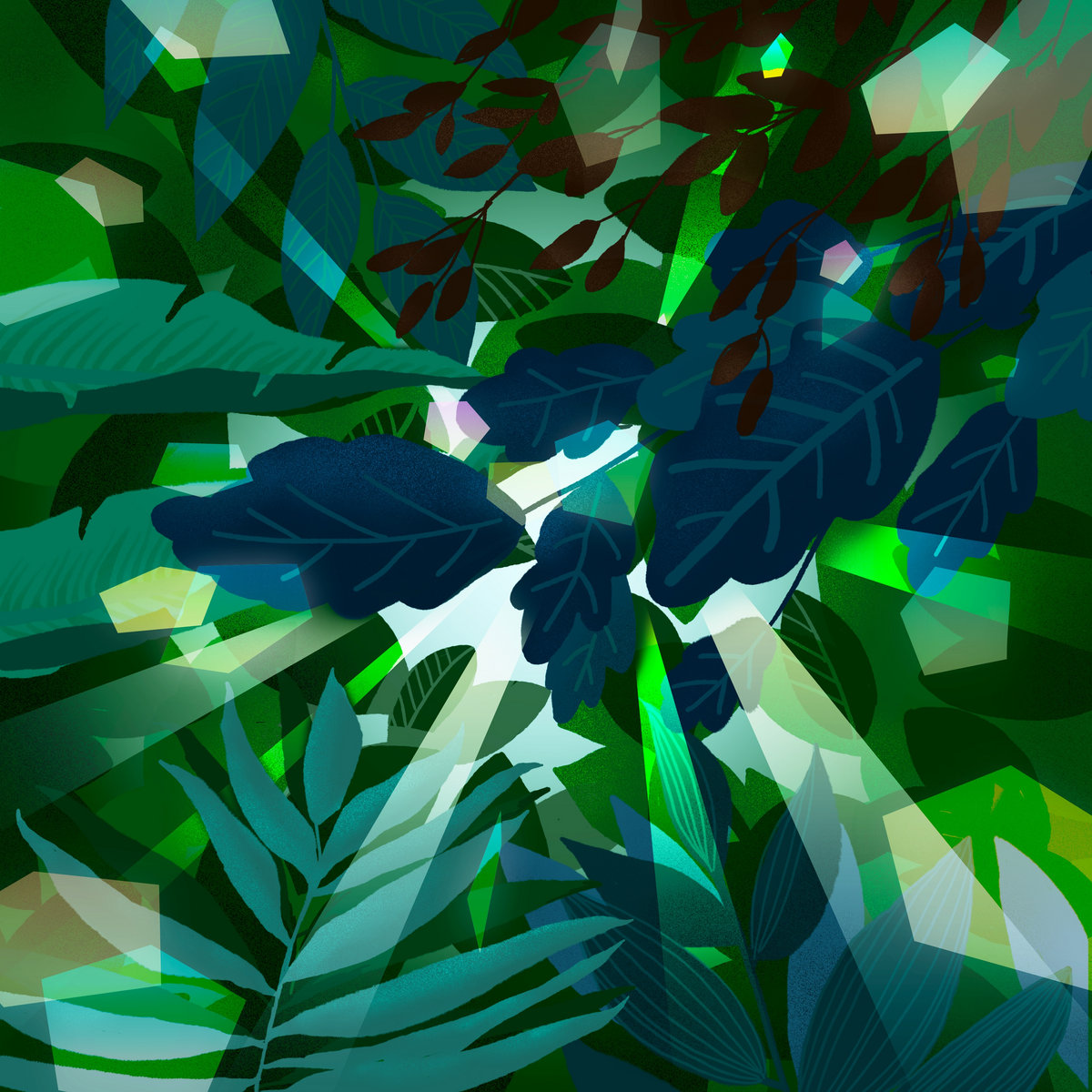 'name of The Seasons' followed just in the middle of the pandemic, did that have a big impact on you? I guess you had a pretty strict lockdown in South Korea?
Dafne: 'name of The Seasons' is about each human being living their lives. There are countless people living in the world, and we expressed each of their lives in a metaphor of "season". Throughout all of times and seasons, humans are living their own fierce lives. I hope this album will be a strength for humans. The album itself is not influenced by the pandemic, but yes there were many issues around it. We could not run a big event for the release showcase, so we held a pre-release showcase with only 20 people. (Tickets sold out in less than 1 minute, thankfully). Also the offer from Glastonbury Festival vanished, all good local festivals – which we dreamed to play and we finally got a chance – turned into online only so we had to perform in front of empty audience seats. Those were quite striking memories, but also an opportunity to let us know the importance of being together with people on a real stage.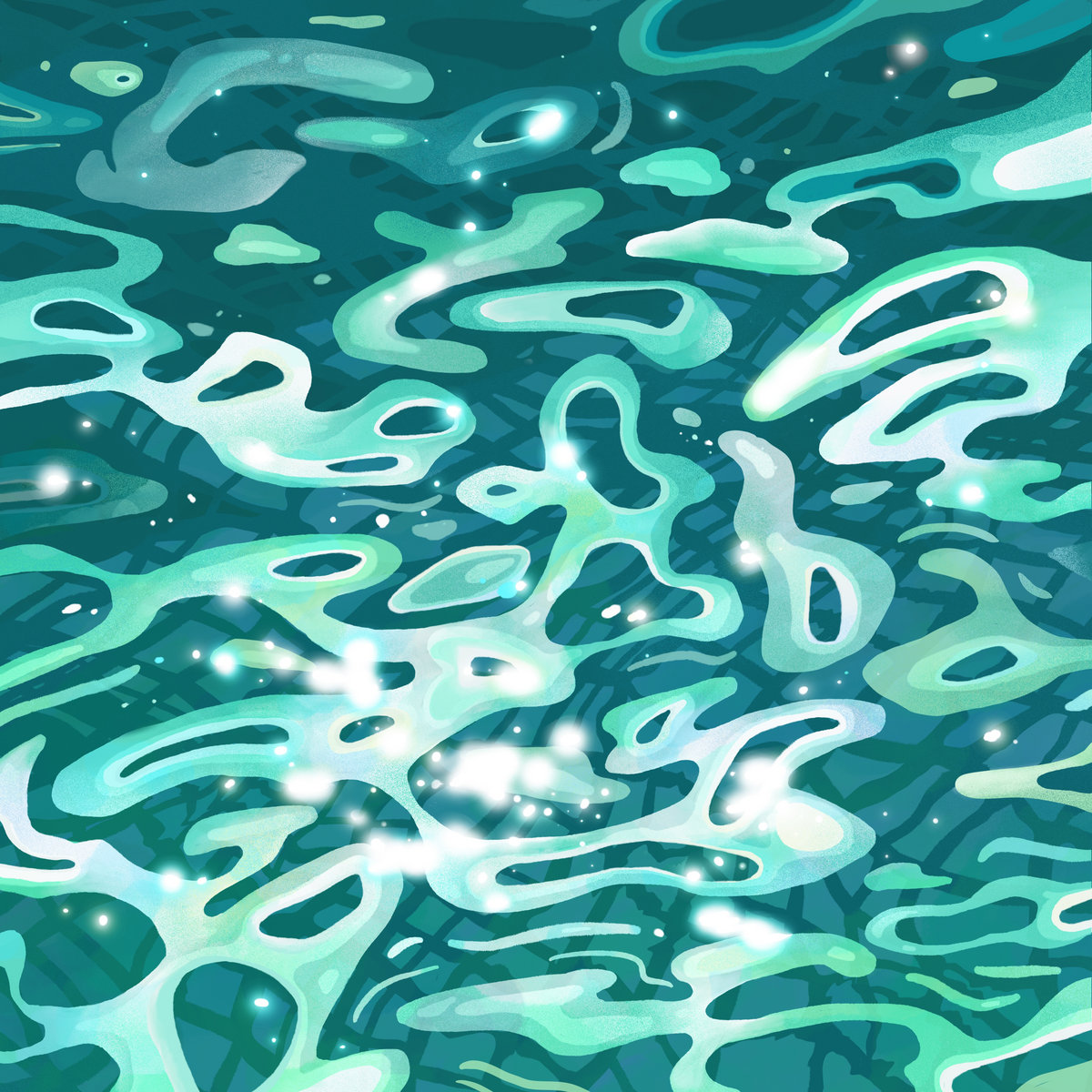 Last May you released another release with a pretty ironic title, 'Since the World is About to End'.
DyoN: The title can be translated into two ways. First, "Because the world is just about to end" (so, we have to do something or whatever you want to add). And second is "After the period that the world is about to end" (something has happened or so on). The album inspired from our world, sickened by the climate crisis and capitalism. Each song is music in which humans are struggling to exist as individual human beings in a world about to be destroyed. Therefore all tracks are quite devastating, desperate, but still looking for hope or someone as the messiah. And the final track 'goodnight Lilith' says good night. Four times.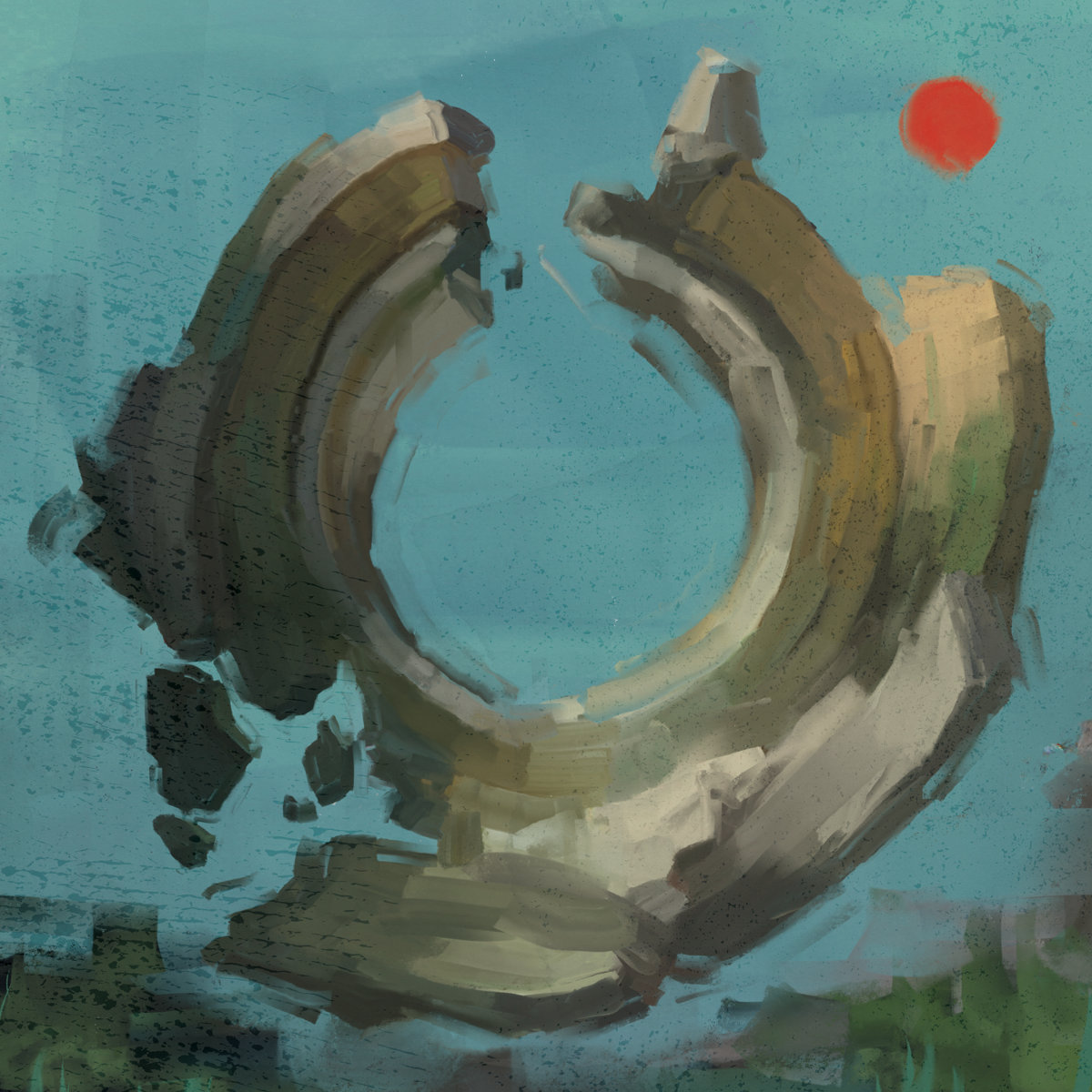 "I imagined harvesting the 'musics' we had grown for these three years and putting them in a basket"
The main reason for this interview is the release of your debut album, '4pricot'. Would you like to share a bit about the concept?
DyoN: '4pricøt' is an album created as a gift to everyone who supports cotoba. I imagined harvesting the "musics" we had grown for these three years and putting them in a basket. It felt like each song was conceived as an apricot. Apricot is not very sweet, a little bit bitter. Soft and hard at the same time, can be easily grabbed by a hand but also easy to spill with those odd-round shapes. Also the color, hard to say it is iconic but stands out enough. Those factors became a concept.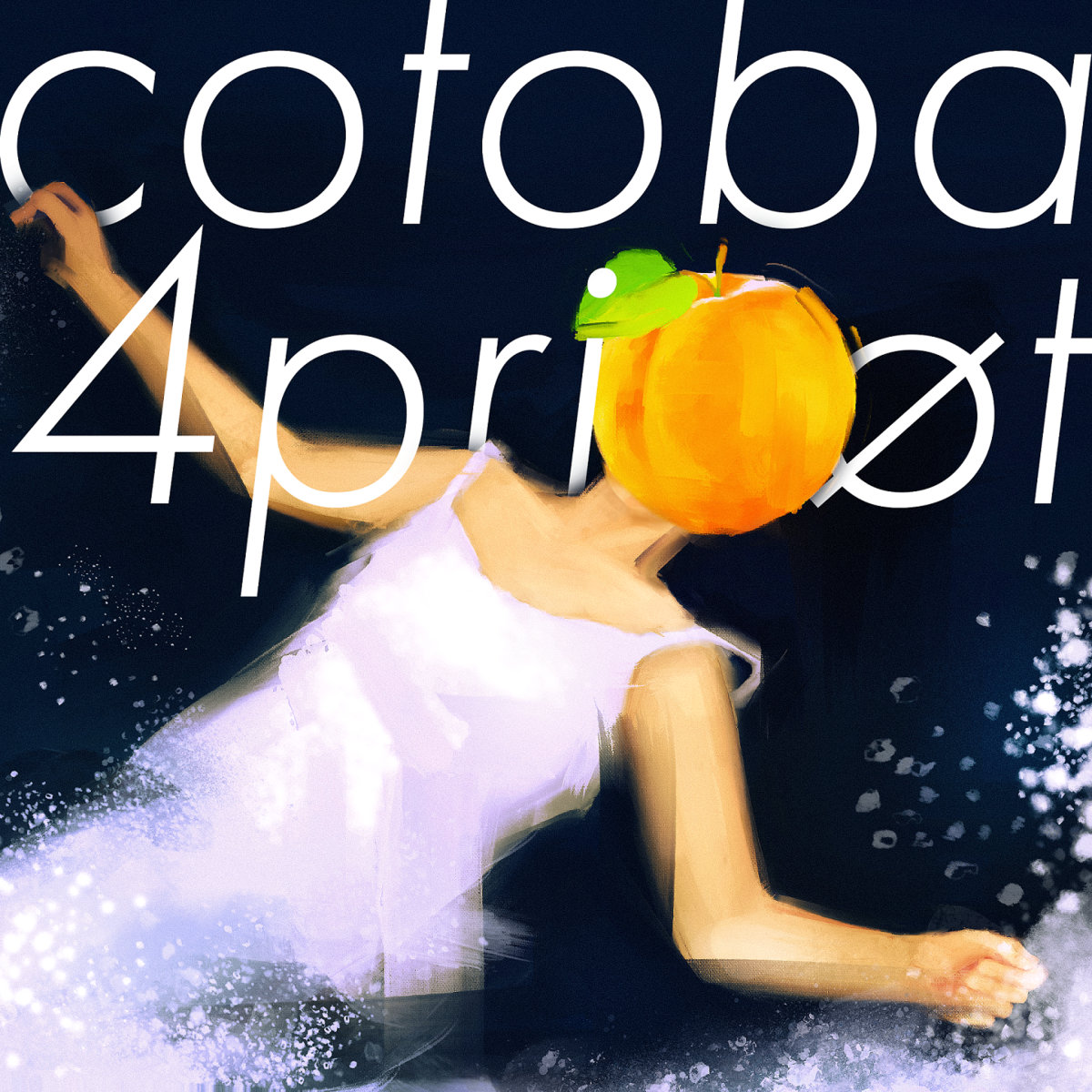 How do you usually approach arrangements? Do you have a typical creative process or it just depends on the current mood?
Dafne: Mostly, members roughly copy the demo I made on my computer, and arrange it in the direction they want to do. Opinions are welcomed in every way. We can try them and those trials become good music. We don't leave it to our current mood. After discussion, decision makings between many parts, and we finally accomplish them. But the funny thing is, after the arrangement is completed, everyone tends to play creatively within the framework. Me, play differently almost every time.
DyoN: When arranging the song, some voice is whispering in me, "You should play this, the chord needs to be that, those are natural. They were ALREADY BEEN DECIDED when the world was created". So I play almost the same every time after the arrangement is done. So when I write the lyrics, I just wait for clear figures to come up to the surface from the vague vowels I hum with the demo.
Tell us more about pedals, effects and the rest of the gear you're using?
Dafne: Telecaster type guitar, 1 preamp, 2 ods, 1 booster, 1 pedal tuner, 2 delays, 1 reverb. And cables made by 1950s vintage wire.
DyoN: Telecaster in epic colour is ideal. And with double binding? Adorable. I use 1 reverb, 2 delays, 1 pedal tuner, overdrives and boosters. Cables from Dafne.
SEI: I use 5 strings of Sadowsky Metroexpress. The most important pedals are origin effect cali76 and Darkglass b7k preamplifier.
Minsuh: For me, my gears are not very unique or special… I just prefer a 4 pcs drum set with a single pedal, and my cymbals are: 18" Ozone, 19" Crash, 21" Ride, 12" Splash, 14" Hihats.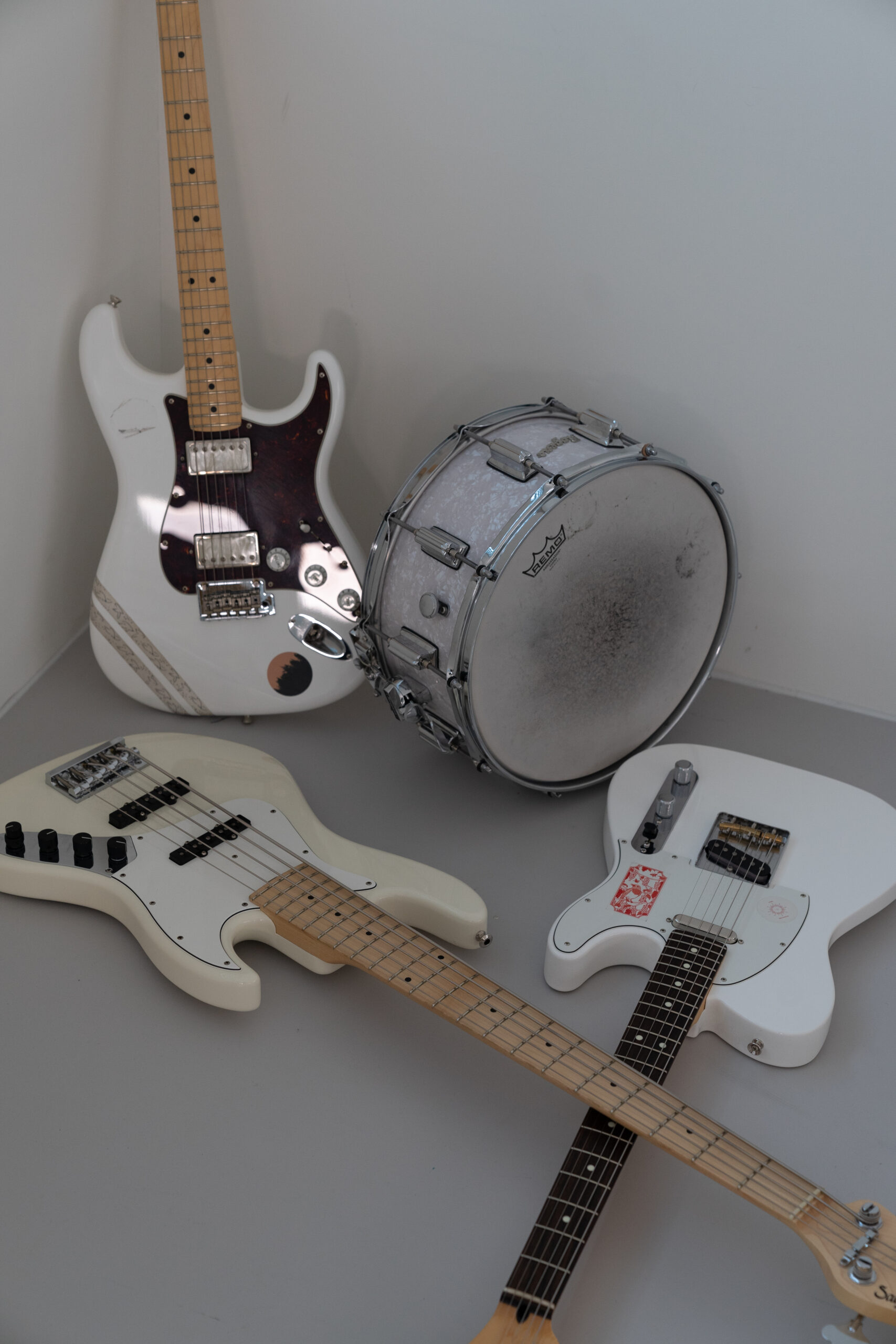 There must be a story behind the cover and name of your latest album, '4pricot'?
DyoN: I roughly collaged the idea board and sent it to the designer. While listening to the tracks, I felt the summer breeze, sunshine by the sea, and water waves sparkled in white. Those elements give us the sense of danger and freedom at the same time. A person with an apricot face inspired by Manet's painting, stands big blue ocean waves behind, or laid down on the ocean wave. The main character might be a grown up version of the cover of 'Loss'. For the name, 4 stands for A, and ø for o. Recently, using numbers as an alphabet is quite common in many countries. As part of contemporary society, we reflected trends, haha. On the other hand, as a math rock band, we wanted to present "number" as a key identity. For ø, it has many meanings, every member's taste poured into it. In one article we read, ø means the island. ø also means "divide", arrow in the heart or apricot, Saturn, the slash for rhythm such as 13/8. You may attach your own meaning.
What tracks are used from the previous EP? Are they newly mastered?
Dafne: 'melon', 'frittata', 'Things we looking for', 'Warm Salad', 'Loss', 'Disparition', 'reyn', rescapé (remixed and remastered). Some of them are re-recorded, please try to find them!
You played a number of sold-out shows in your country + touring in Japan, what are some future plans touring wise?
SEI: First of all, we are planning a tour in Japan organized by Friend of Mine Record with Japanese rock band Suichu Spica in December. There has been a positive exchange with Taiwanese bands at Zandari Festa, a long-standing local festival in Korea, so I think I want to run the tour next year. Also we really want to perform in Latin America, since many of our listeners live there are calling us.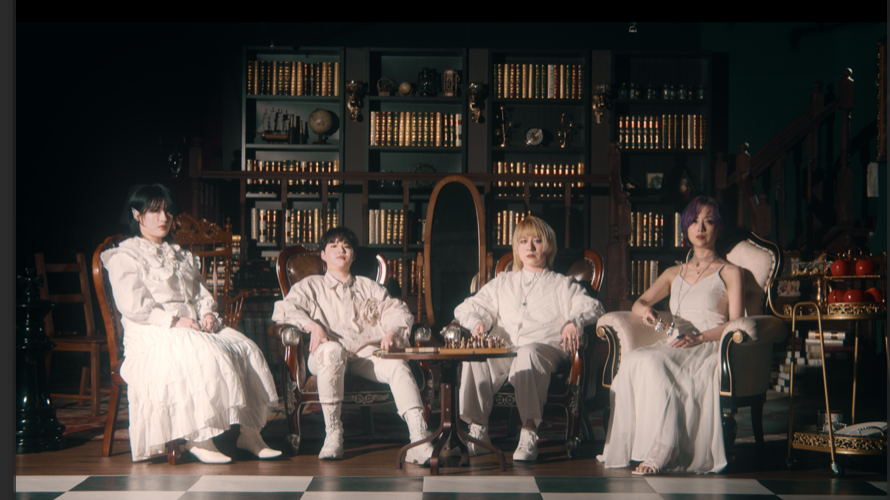 The record was released in South Korea, Japan and now it will be also available for European audiences. Is there any difference between the issues?
Minsuh: The release in Europe is more than a happy and meaningful event. Since our European fans have been supporting us from the beginning, we would like to say thank you to them at this moment. The Korean version and European release are almost the same, but the Japanese release has different covers and Japanese lyrics. And it is not released online yet, you can only listen to it by purchasing the CD from a Japanese CD shop like Tower Record (luckily overseas shipping available).
What's the alternative scene like in your country?
Dafne: There are also various alternative bands here. There seem to be a lot of bands based on UK rock. American style hard rock, punk, folk, and post rock music are also diverse. In comparison, math rock bands are rare here.
Are any of you involved in any other bands or do you have any active side-projects going on at this point?
Dafne: None. Sometimes I write poems.
DyoN: Singer songwriter DyoN Joo is my original work. Please visit my page on Music platform. Quite sad and dark, haha. Also covering anime songs on YouTube.
SEI: I'm a bass session player of Korean singer-songwriter Yeram. We are preparing for our second full album.
Minsuh: I'm preparing for a blues band to do some jazz club gigs, as a side project.
If you could work with any other current artist who would it be?
SEI: I want to work with an artist who does electronic music. There are Kirara, Peggy Gu, De De Mouse, and so on.
Minsuh: I would like to collaborate with an animator. I think our music will go well with anime films!
DyoN: I AGREE!!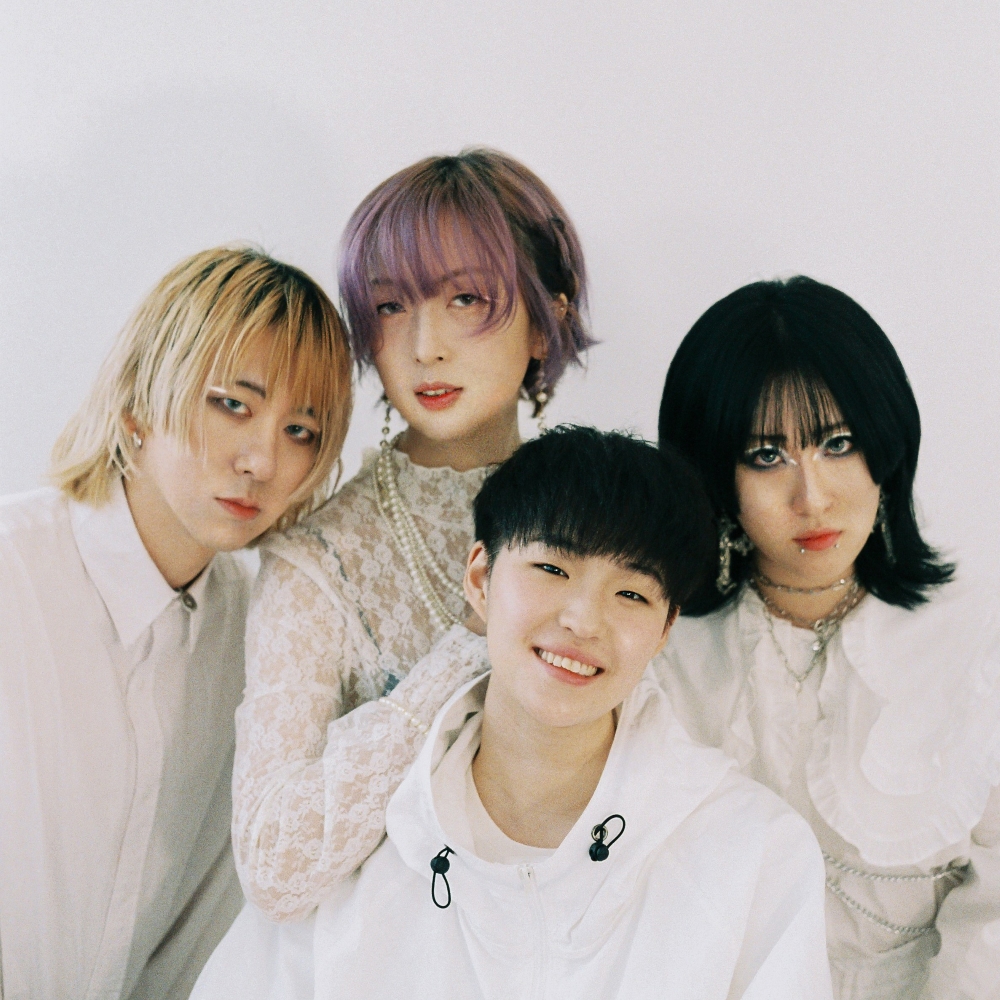 Let's end this interview with some of your favourite albums. Have you found something new lately you would like to recommend to our readers?
Dafne: Toe – the book about my idle plot on a vague anxiety.
DyoN: Hania Rani – 'Esja' is my recent favorite. The song 'Eden' is literally eden.
SEI: I would like to recommend the single '忘誕時' of Madmans Esprit. My close colleague plays there. I personally really like this song, perfect configuration.
Minsuh: Recently I'm into '康士坦的變化球 (KST)' – 更迭 . I watched them live in Korea a few days ago, and their energy was so good.
Klemen Breznikar
---
cotoba Facebook / Instagram / Twitter / Bandcamp / YouTube