'On Sundays We Chase the Sunset' by Zombie Mañana | New Album Soon
Exclusive video premiere of 'On Sundays We Chase the Sunset' by Zombie Mañana.
---
Radiant complexity peeks through the darkness in the new music video, 'On Sundays We Chase the Sunset' by Chicago's Zombie Mañana (video by Zpacetree). It begins with an Andean flute played behind a simple black screen. Percussion and a deep bass slowly swell up to meet the kaleidoscopic silhouette of Danny Biggins (DB), the singer/songwriter, guitarist, and producer of Zombie Mañana.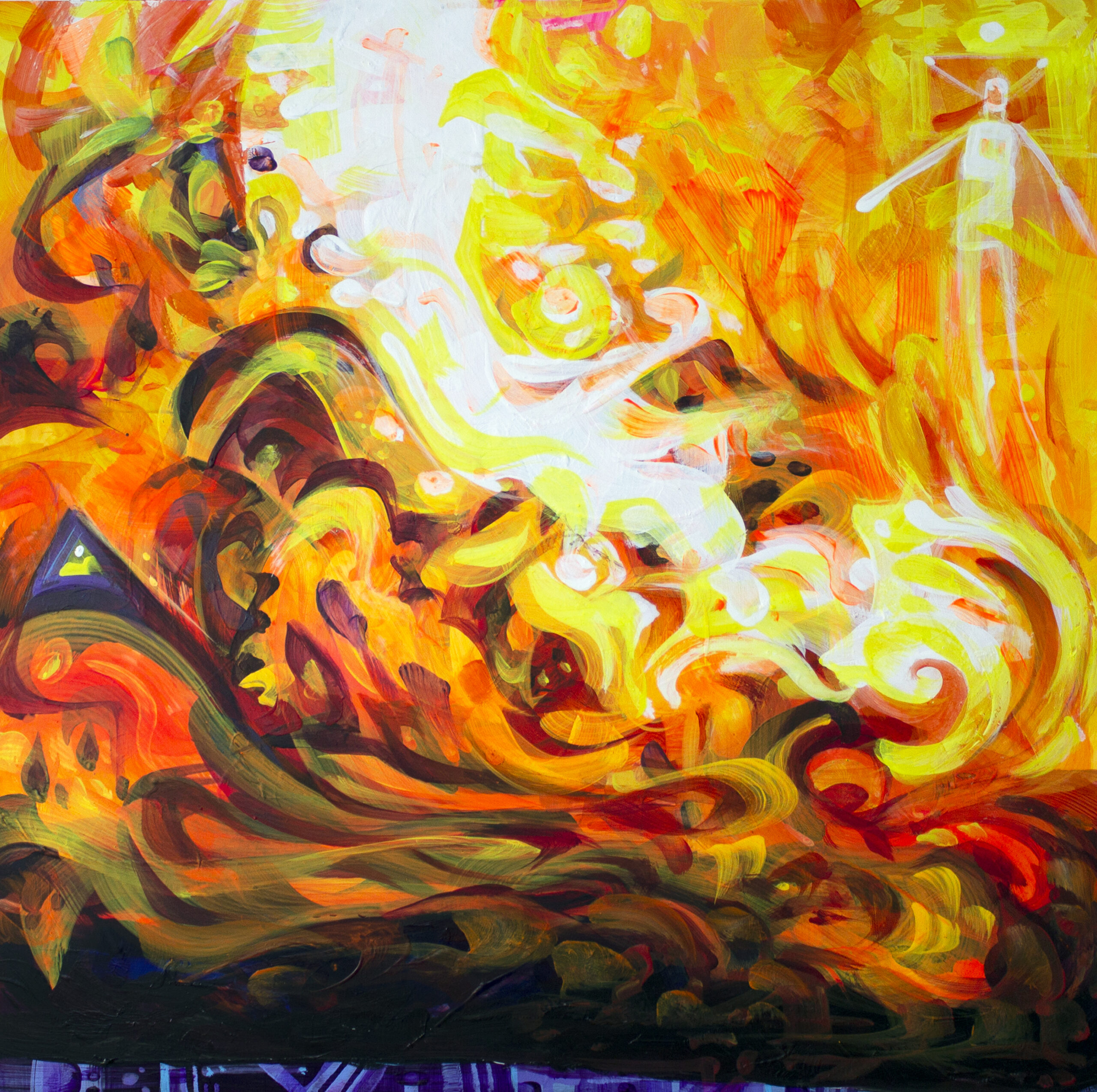 A hip-hop/reggae beat drops and…this track has an absolute vibe. Electronic drums, synthesizers, and samples open up new sonic levels as this earthly soundscape becomes a breakbeat dance track. DB's voice recalls the airy R&B vocals of Rhye's Mike Milosh as he sings /Ah ahh wah ahh/Chase the sun/(Lovin' Gaia pour your lovin' over me)/.
According to Zombie Mañana, the song was inspired by weekly Sunday drives towards the sunset, "The lyrics carry a central theme of embracing nature and maintaining a fascination for life and the cosmos… As opposed to being caught up in our human daily dramas. Like the feeling of missing someone".
Two-thirds of the way through the track, things take an epic, cinematic turn with delicately orchestrated strings featuring cello as part of a stacked string quartet sound all recorded by Zombie Mañana's Cassandra Lynn. The black background of the video opens up so that the whole screen is taken up by the psychedelic kaleidoscope of melting, swirling, trees dappled with brightly colored pastel. Over all this, our singer/dancer continues to dance and sway in psychedelic bliss.
Zombie Mañana is Danny Biggins (Vocals, Guitar, Samples), Dustin Borlack (Flute, Percussion), Cassandra Lynn (Violin, Cello, Vocals), Antony Picardi (Bass) Erik Sraga (Drums). They are currently working on a new album and plan to release more singles in support of their 2021 release 'You Make Sense'.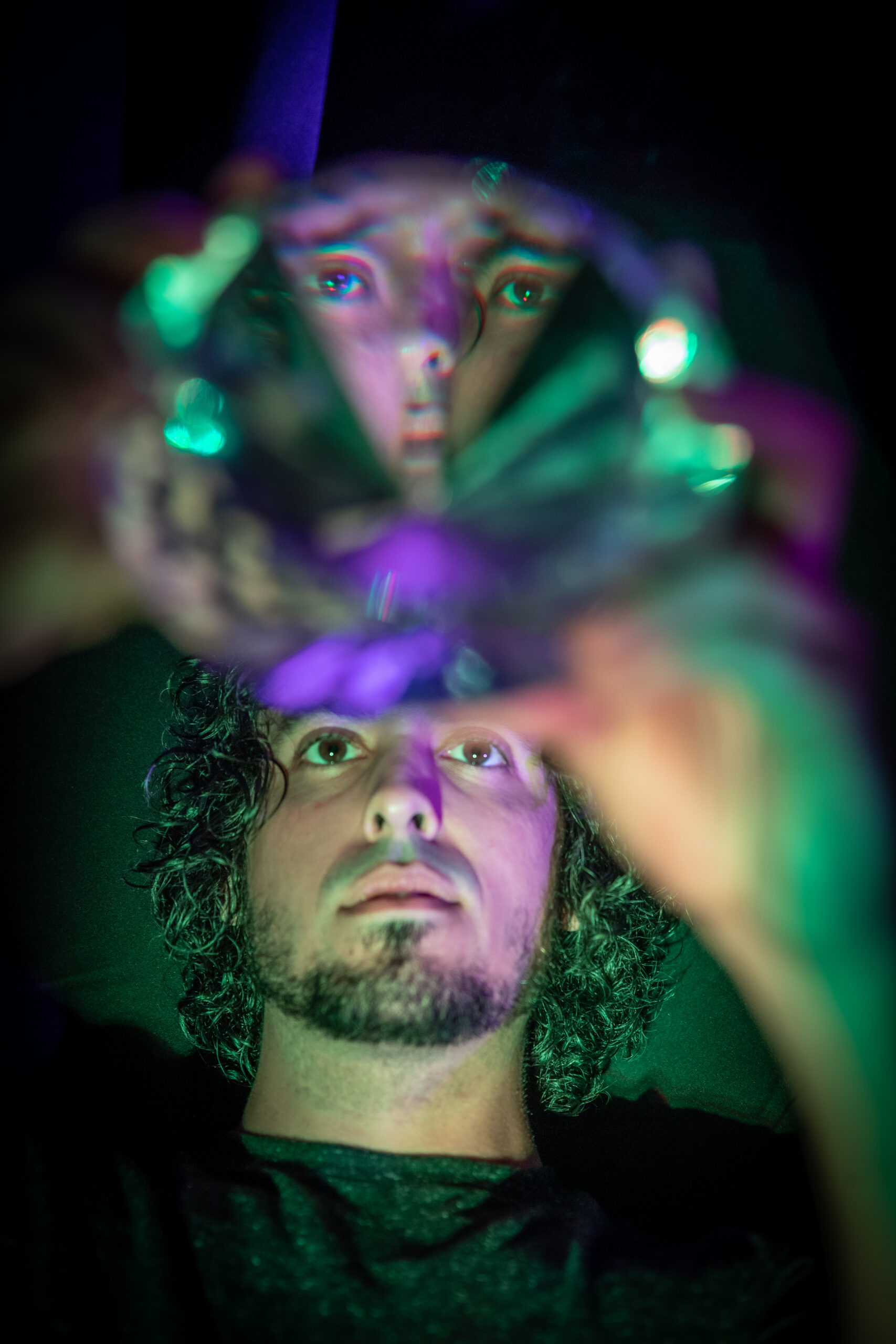 The video for 'On Sundays We Chase the Sunset' works so well with the music. What was that collaboration like?
Thank you! Zpacetree created the video for it. We've been friends for over a decade. He is an amazing visual artist who does work for many festivals and shows both in the Chicago area and around the country. We used an Xbox Kinect to record the footage of me singing and acting the song out. We did 4 or 5 takes right in a row and it was easy to film. He then took my "silhouette" and superimposed some A.I. generated artwork on it. We work well together and it was a joy to collaborate on this. He creates a boundless assortment of mind-bending visuals in his live shows and has a great sense for what suits the music.
What are some of Zombie Mañana's musical and non-musical influences? What are you listening to right now?
Radiohead, Animal Collective, Grizzly Bear, Flaming Lips, Tame Impala, and Dirty Projectors are all notable and perhaps obvious influences. Non-musical influences include nature, outdoor activities, visual art, dreams, laughter, sadness. I love that question actually. Life is a complex ride of unfathomable intensity and I love it when emotions and experiences end up inspiring a song. Songs are time capsules and each new one offers a feeling of renewed perspective and fulfillment. A lot of my favorite bands released music recently: The Smile, Animal Collective, Daniel Rossen of Grizzly Bear. I recently discovered Monica Martin, she's amazing. Aside from indie stuff I'm on this kick of old school reggae dub and psychedelic pop. I appreciate any music with clever layering, textures, and I do love a good hook.
What's your current favorite instrument or piece of gear?
I'm forever enamored with the human voice. The possibilities are vast and it's amazing that no two voices are the same. I thoroughly enjoy having a studio near the downtown area of Chicago – Information Playback Reel. It is my sanctuary. Recording vocals through a telefunken microphone has provided maximal delight the last couple years so I'll go with that as my favorite piece of gear right now.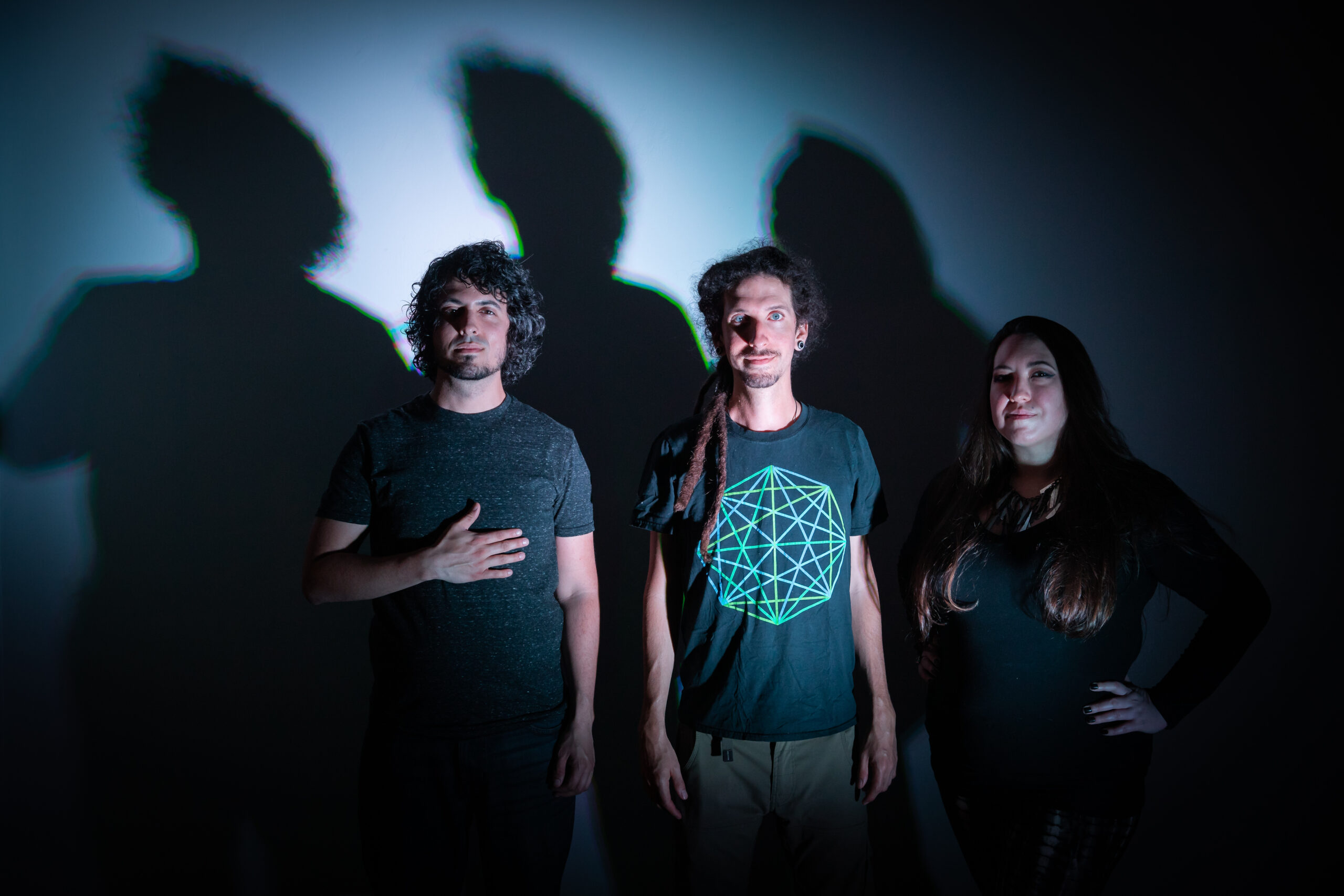 This song was inspired by your weekly Sunday drives, pulling out a ukulele in the countryside, and jamming. That's such a lovely band tradition. Do you still get to go on drives together?
Well each time I've done those drives it has been a solo tradition haha… Not that I wouldn't fully enjoy the company. Those pleasure cruises serve as a nice escape from the city. This single will be part of a new album that is in the works. Hopefully we can tour in support of the music and chase many a sunset.
---
Zombie Mañana Official Website / Facebook / Instagram / Twitter / SoundCloud / YouTube