Mrs. Henry | Interview | "A group of equals"
Mrs. Henry led by Dan Cervantes (Howlin' Rain guitarist + Blind Owl Records label owner), rounded out by Jody Bagley, Chad Lee and Blake Dean, is a group that was ignited by a consciousness changing West Coast tour in 2015.
---
Since then, Mrs. Henry have spent the last five years on the road building an unrivaled reputation for their brand of intergalactic boogie with a torrent of improvisation, and in turn, a cult following atop their already well established individual credits (Howlin' Rain, The Schizophonics, The Silent Comedy). Endurance is their vocation and bringing unapologetically live music into a new era is their mission.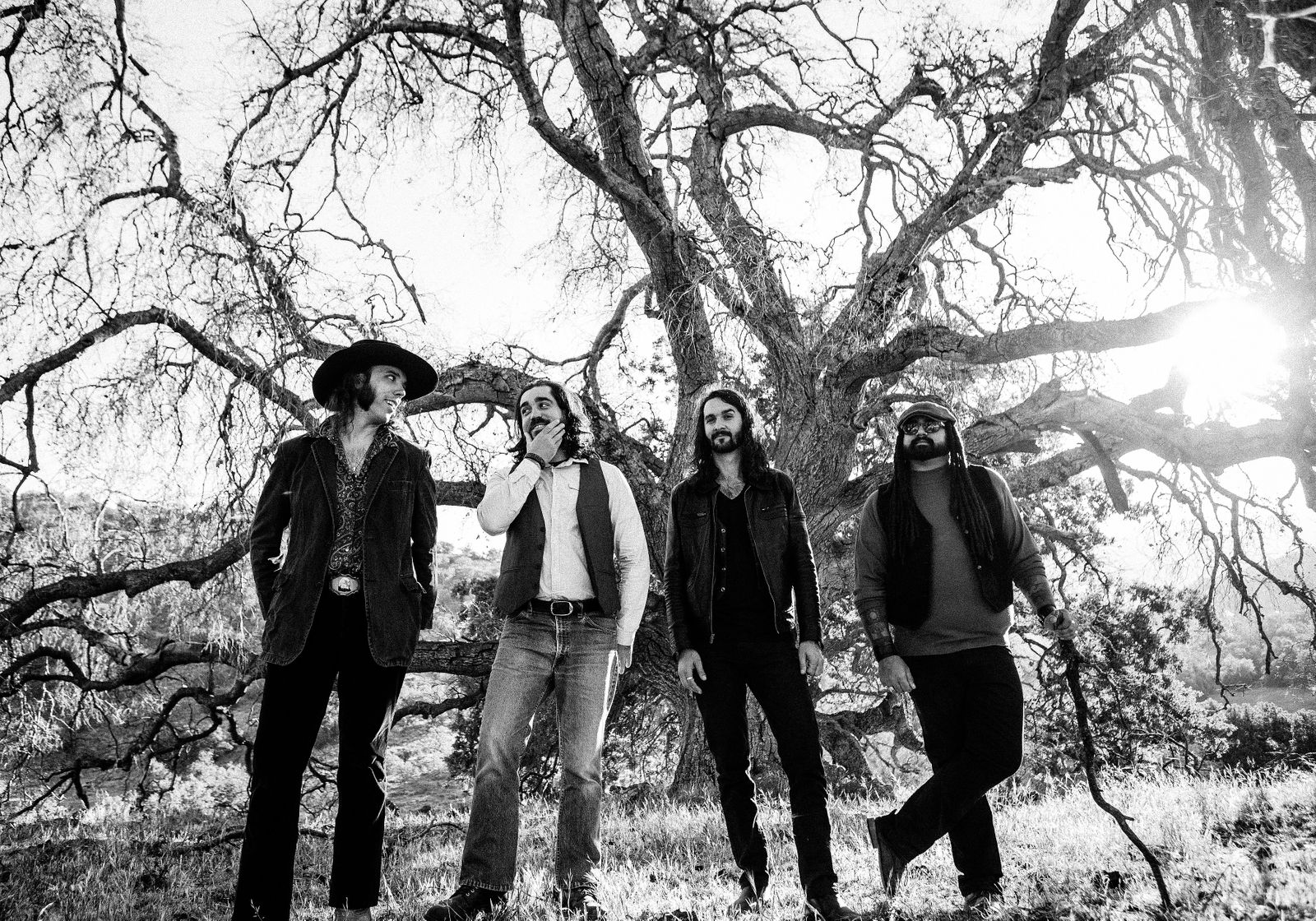 Mrs. Henry recently collaborated with Jack Tempchin, best known for penning some of the Eagles' most beloved songs including 'Peaceful Easy Feeling', and co-writing 'Already Gone', 'The Girl From Yesterday', and 'It's Your World Now'. In addition to the Eagles, Tempchin has written songs for artists such as George Jones, Glen Campbell, Emmylou Harris, Tanya Tucker, Patty Loveless, and several other legendary artists and groups. Tempchin found kindred spirits in San Diego rock band Mrs. Henry and have released their first song collaboration and an epic with equal propulsion and grit, called 'Waiting'. Recorded live in one take in Otay Mesa, 'Waiting' builds momentum and anticipation in its peaks and valleys, the song's chorus unravels and opens itself behind dazzling vocal harmonies supporting Tempchin's wanting wail.
It's really nice to have you. Let's start at the beginning, what led to the formation of Mrs. Henry?
Dan Cervantes: I started the group in 2012. The initial catalyst was to create a group of equals. I had a goal set to put together a band where everybody respected one another musically, creatively, artistically, and personally. It took from 2012 to 2015 to achieve that.
How are you referring to as "Mrs. Henry"?
The name comes from a Bob Dylan/'The Band Basement Tapes' song. He's one of our favorite songwriters, and they are one of my favorite bands. There's so much to love with all their quirky, odd, brilliant songwriting that stands up today, and the members of Mrs. Henry, we all love both those bands.
How was it to collaborate with Jack Tempchin and what's the story behind working on 'Waiting'?
It's been phenomenal working with Jack. It all came about from performing The Last Waltz concert together at the Belly Up last year. Back in 2017, when we first performed the show, we'd actually wanted to work with Jack, but it just wasn't in the cards at the time. We hit him up for this one, and then he came in. We'd always heard of him, and obviously respected his work as a songwriter. When we finally met, it just clicked. It started with us working on the songs he was doing as Neil Young. After we got done with that, he just started playing a song. It turned out it was a song called 'When the World Opens Up' that he wrote during quarantine and the beginning of the pandemic. It's a song we play now, we've got a really rad take from the Drunkards Dream Art & Music Festival stream that we played and debuted with Jack.
It all just unfolded from there. After we played with Jack at The Last Waltz, we pretty much started playing with him once a week and started to work on a bunch of new songs written over the span of his whole career. One song is called 'Rambling Freeborn Man'. We were talking and he told us, "Hey, I just wrote this", and then we started playing it together.
Is the single part of an upcoming album? And if so, please reveal some more details about it.
We've recorded everything we've done together. We've multitrack everything. There's a lot of stuff there including songs that he wrote with Bobby Whitlock from Derek and the Dominos, or songs he wrote playing with The Eagles. We've talked and it'd be great to do a record, but right now we're just kind of going song by song. We've got something really special going, maybe we'll put it together towards a larger body of work, but the whole goal is not really doing anything on a "studio end", more just documenting us playing together.
How was the tour? It must have been great to be back on stage after two years of lockdowns.
It was phenomenal. I was really, really stoked to do that. We were all very, very excited having done that, and it was great. We just got into the swing of things and really embraced the chance to finally be doing that. It's been a long time since we had hit the road. It was a short burst, but we're hoping to be doing many more shows.
Who are some of your personal favorite bands that you've had a chance to play with over the past few years?
There's lots of great bands and artists that we've gotten to play with. Garcia Peoples are one band that comes to mind who I respect and admire. I have done some touring with them with Howlin' Rain. When we did a show in New York in 2019, all the guys and Mrs. Henry and Garcia Peoples got together, it was really nice. All the dudes in Garcia Peoples are the nicest guys you could ever meet. That was just a room full of nice guys.
How do you usually approach music making?
I'm typically the main instigator, I would say I'm the primary songwriter. A part of what I look for as a songwriter, and I think kind of what's great about Mrs. Henry, is that a song comes from an idea. And one thing that this band has is plenty of these ideas, whether it's somebody who says something that starts the songwriting process, or somebody who has an idea, or Blake saying "it'd be really cool to do this", or if Jody brings in an idea, and the rest of us say "that's great, let's expand on it". Or I hear something that Chad says, and I'm like, "wow, that would be a really great song", and then I write it.
Nine times out of ten I bring an idea or song or lyrics to the table, and then as we're working on it, it starts unraveling. Even when we did our records, 'Keep On Rising', I'd have four pages worth of lyrics. And then we get to it and rewind the tape, I'm cutting down half of it until it's down to one page and think, "yeah that's a great song". I took this four-page story that I wrote down kind of stream of consciousness, and a little repeat here and there. Now we've found our hooks and everything.
"I feel that most of our ideas for a lot of songs come from improvisation. Those spur of the moment ideas."
How important is improvisation for you?
It's very important. I feel that's where most of our ideas for a lot of songs come from. Those spur of the moment ideas.
I would love it if you can share some further words about 'The Last Waltz' project. Do you remember when you first encountered music by The Band?
The first time was when I was a young kid seeing The Last Waltz over Thanksgiving, my dad played the video rented from Blockbuster at the time. But I started really diving into it in my early 20s. That just lit a fire, it's not really a band that gets old, much to my wife's dismay (laughs). I find myself listening to them quite often, especially with the amount of dedication we put into playing their music. These performances started a new project called Chest Fever – it's 100% dedicated to playing The Band's music.
It started as a really deep dive in my 20s. And so now, in my 30s, I still do deep dives into them. Every single time I listen to the music, I'm trying to soak in something so that next time I go and play the songs, I can sing and play even better, and get more to the core of what they're singing. It's not too crazy deep, but there's a lot of depth in the simplicity of their music.
We're looking to do it again this year. Now that things are opening up, we want to keep it a regular thing that we do every season, every Fall. There's a lot of moving parts. We've now played the songs enough to know them pretty well, but we're still just trying to get to the core of what this is about, and how it all works. That's the ongoing push, and pull of last Fall, when we played it in 2021. Last year, the night before I came down with a terrible flu. The whole day of the actual show I was ridiculously sick. We did three hours and 45 minutes of the concert. I think back and it's interesting how this one came about, and how much more of a struggle it was versus the years prior. We were more confident with the material, but me being sick, basically shivering and sweating and coughing and sore throat and all, that was insane.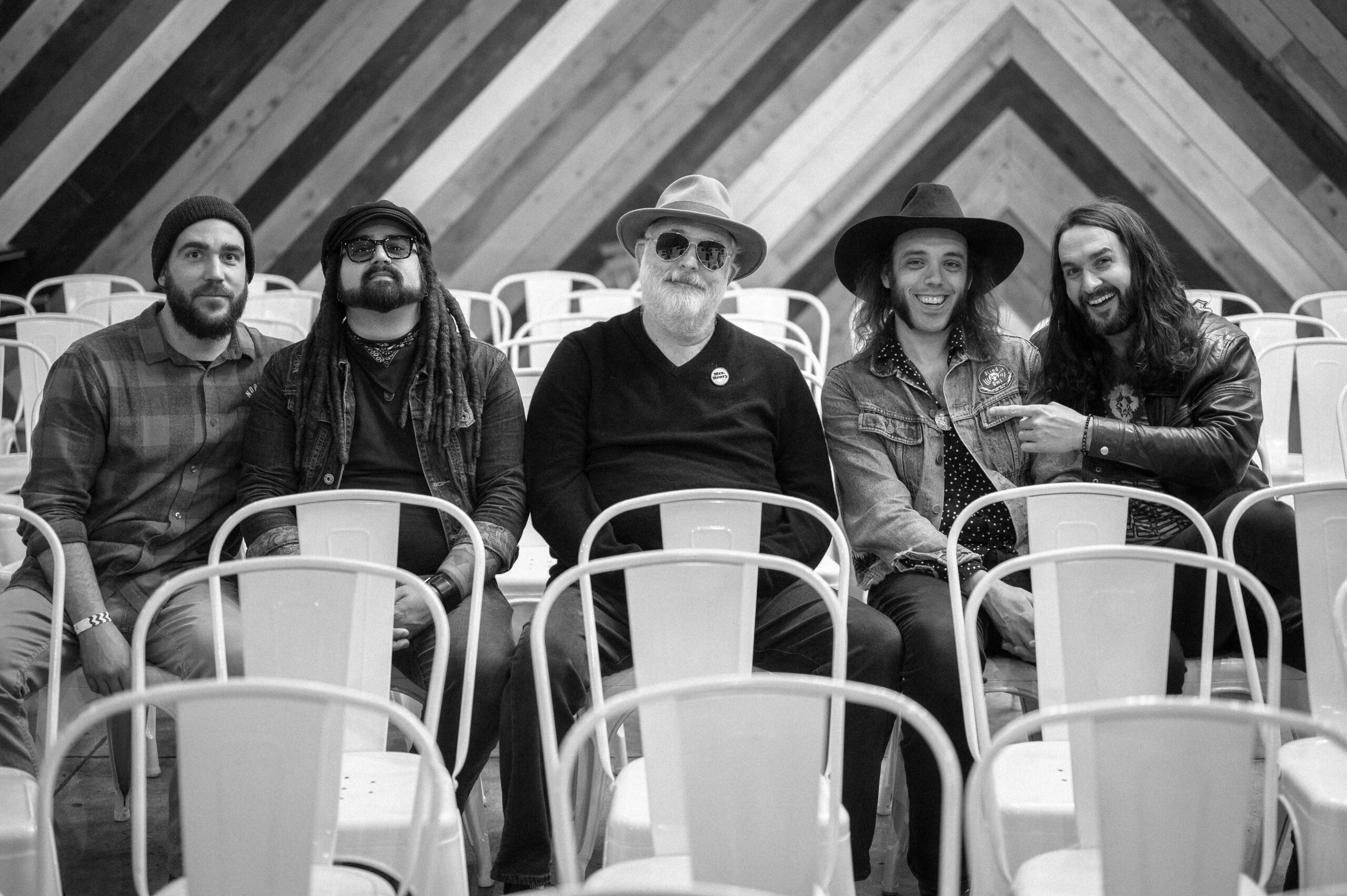 'Live At The Casbah' was a great show as well…
That's a great record. It's cool, in the strongest sense of the word of record, it's a document of a set. It was on the 30th anniversary of the Casbah and obviously the Casbah is such a staple of San Diego. We love Tim, who runs the Casbah, he has been a big advocate for San Diego music for so long, since the inception of San Diego music and a local San Diego music scene. The Casbah has been at the forefront of that. It just was a great night. It was a short set, it was under 40 minutes, but it was a cool set. It felt one of the few times you have a set where it just feels like everything was good to go and everything clicked. We told ourselves "Let's make a record of it".
What's next for you?
We're playing and doing more stuff. We put out the first part of our rock opera, 'Keep On Rising – Act I : The Sex Sells, Love Drugs, Rock N Roll Society', in 2021,and the second part is coming out this year.
We are working on all the content for the release, which takes time making, amongst everything we're doing. Now everyone's playing live shows, and everybody's got multiple gigs they're doing just to make money, so it's been hard to find time to be like, "Let's sit down and write out a music video. Let's do this, let's do that". I'm in between all these releases with artists. We know it's coming out in October this year. We have our grandiose ideas, and we've written out our music videos and how we're going to plan and release. Now we're just finding the little windows and the opportunities to do it. I think there's going to be a lot.
As well as our work with Jack Tempchin, we have more singles coming out, more videos, more of everything. We also have our original music. We just did a set playing for Zander Schloss' record release at Zebulon in LA. We backed him up and recorded all that. We might be putting out a record of his record release show. We're doing everything we could be possibly doing. Touring with this new project Chest Fever and working with The Band official on all of that. A lot is coming up, and we're really excited to start bringing in more material from the second album release for Keep On Rising.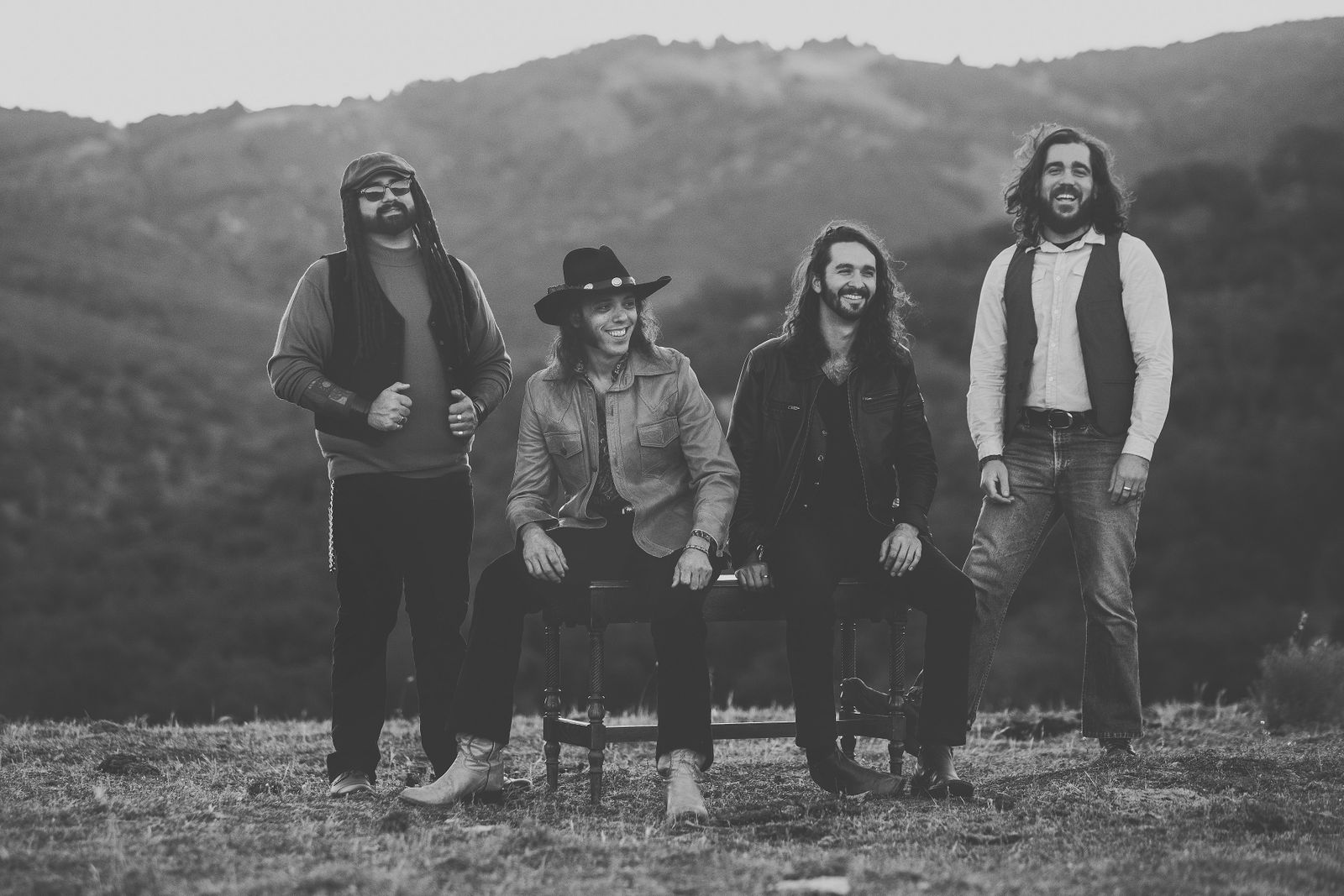 Let's end this interview with some of your favourite albums. Have you found something new lately you would like to recommend to our readers?
I recently listened to The Gabbard Brothers. I haven't seen them in a long time and only spent so much time with them, but they're the two brothers that make up the band Buffalo Killers. They just put out a new single that is really rad called 'Little Mama'. They also backup The Black Keys on one of their tours, they're the two brothers behind the scenes playing with them.
I feel like I'm constantly working on releases for Blind Owl, and my focus and my time is usually on that music. But I always keep an eye out. There's a record that I'm really excited about with the artist Mike Pope. He's got two albums coming out Blind Owl that I'm pretty excited about.
Klemen Breznikar
---
Headline photo by Andrew Huse
Mrs. Henry Official Website / Facebook / Instagram / Twitter / YouTube / Bandcamp
Blind Owl Records Official Website / Facebook / Instagram / Twitter / SoundCloud
Jack Tempchin | Interview | "It's all about emotion"
Howlin Rain | Interview | New Album, 'The Dharma Wheel'