'Long Road' by AstroYeti | New Album, 'Gnarly Gumlie's Voodoo Van'
Exclusive video premiere of 'Long Road' by AstroYeti, taken from the upcoming album, 'Gnarly Gumlie's Voodoo Van', out October 31st via Conch Town Records.
---
Blending elements of funk, ska, and psychedelic-rock, new Conch Town Record signing AstroYeti make their debut on 'Long Road'.
Taken from their upcoming debut album 'Gnarly Gumlie's Voodoo Van' the Key West trio showcase their strikingly complete sound and impeccable musical abilities on their debut single. Tight layers of jiving instrumentation: guitars, organs, brass, funky bass and bopping off beat drums create a track full of energy and flair. Topped with an effortlessly charismatic, raspy yet smooth lead vocal and an infectious ear-worm vocal line, 'Long Road' is as vibrant and joyous as it is striking and impactful.
Speaking on the single, the band adds: "It's a funky cosmic Roadtrip full of sonic twists and turns. Written by our bassist Mark King while on tour, it captures the euphoria of the road for a budding musician and the optimism of youth heading out on a new adventure".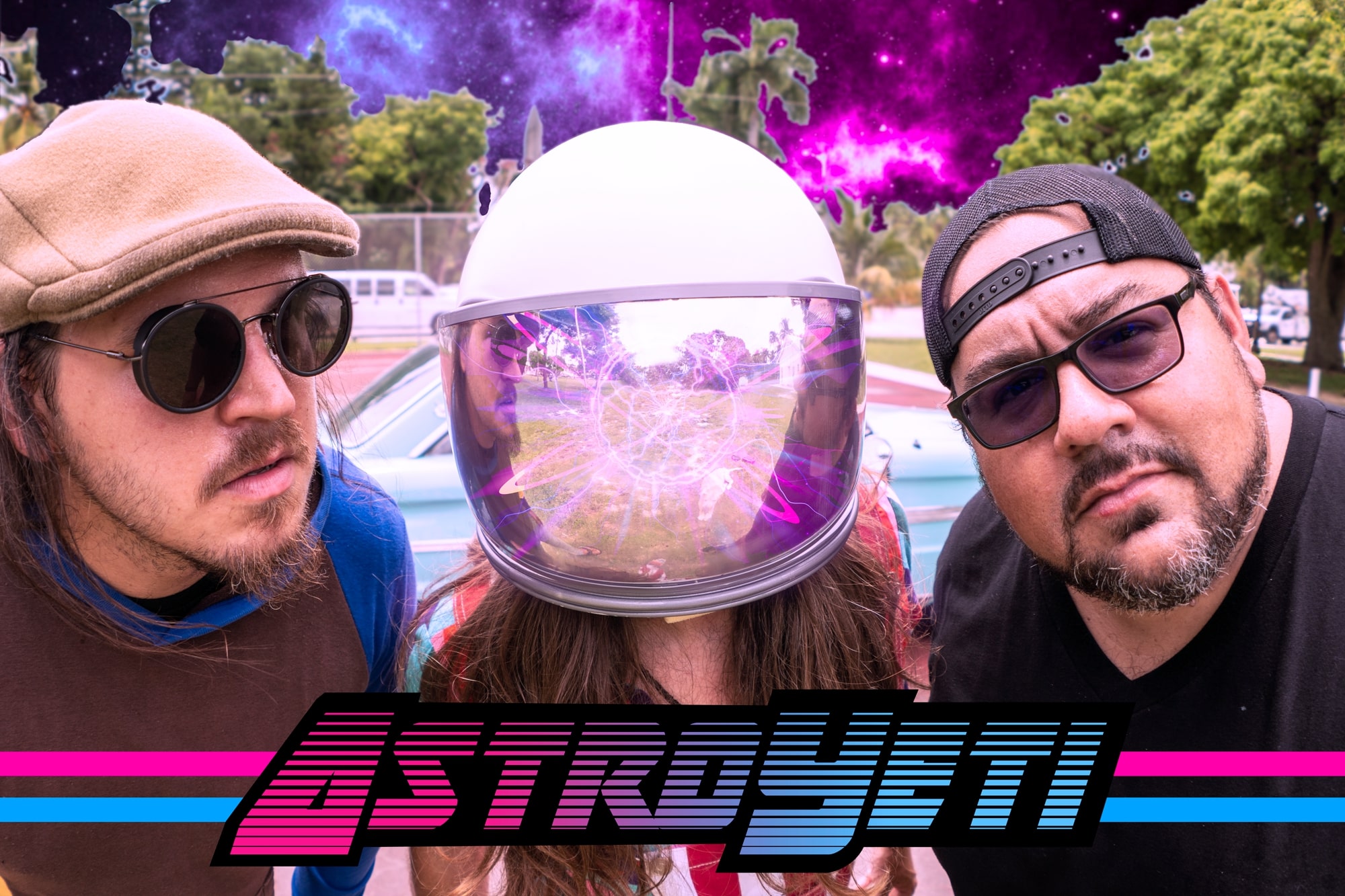 Describing themselves as "a secret society of Space-Caper solving time crime fighters", AstroYeti's unique blend of trippy island rock tinged spacefunk is perfectly matched with their out of this world image – a band of colorful miscreant universal explorers making joyous music with bags of energy and musical depth.
---
AstroYeti Instagram
Conch Town Records Official Website / Facebook / Instagram / Twitter / Bandcamp / YouTube