'Brighter Horizon' by Strange Pilgrim | New Self-Titled Album
Exclusive track premiere of 'Brighter Horizon' by Strange Pilgrim, taken from the upcoming self-titled album, out August 12th, 2022 via Royal Oakie Records.
---
'Strange Pilgrim' is the self-titled debut album from singer, songwriter, and multi-instrumentalist Josh Barnhart. After first becoming known as the drummer of acclaimed indie band Port O'Brien during the mid aughts, Barnhart spent the better half of a decade touring Europe, North America, and Australia promoting their releases, including 2008's breakout release, 'All We Could Do Was Sing'. Since then, he's split his time between various locales on the West Coast and has played drums, guitar, and sang with a handful of bands, including Release the Sunbird, Two Sheds, Caleb Nichols, Sparrows Gate, and Zeb Zaitz.
Originally beginning as a duo with guitarist Paul Dutton, recording and performing under Barnhart's name, the duo recorded and released their first album together in 2016, 'Turn Out The Light'. Over the next two years, the band added drums, bass, and lead guitar, eventually forming a solid lineup with Adam Nash (Goodnight Texas), Pat Spurgeon (Rogue Wave), Sterling Schlegel, Paul Dutton, and Taylor Belmore. In addition, the album features a handful of special guests, most notably Kelly McFarling, who lends her backing vocals to 5 songs on the album.

Adopting the name Strange Pilgrim, the group recorded their debut album in a cabin nestled deep in the canyons of California's Central Coast (the same cabin that birthed the legendary Little Wings album Explains). Tracking was later completed in a handful of overdub sessions at various home studios around the Bay Area and Central California. Just as the album was nearing completion, Barnhart moved to Corvallis, Oregon to pursue a poetry MFA at Oregon State University. In addition to working on a poetry collection, taking classes, and teaching undergrads, this time was spent completing tracking for the album and mixing the album remotely with Grammy Nominated engineer Scott McDowell (The Head & the Heart, Sean Hayes) and executive producer David Glasebrook.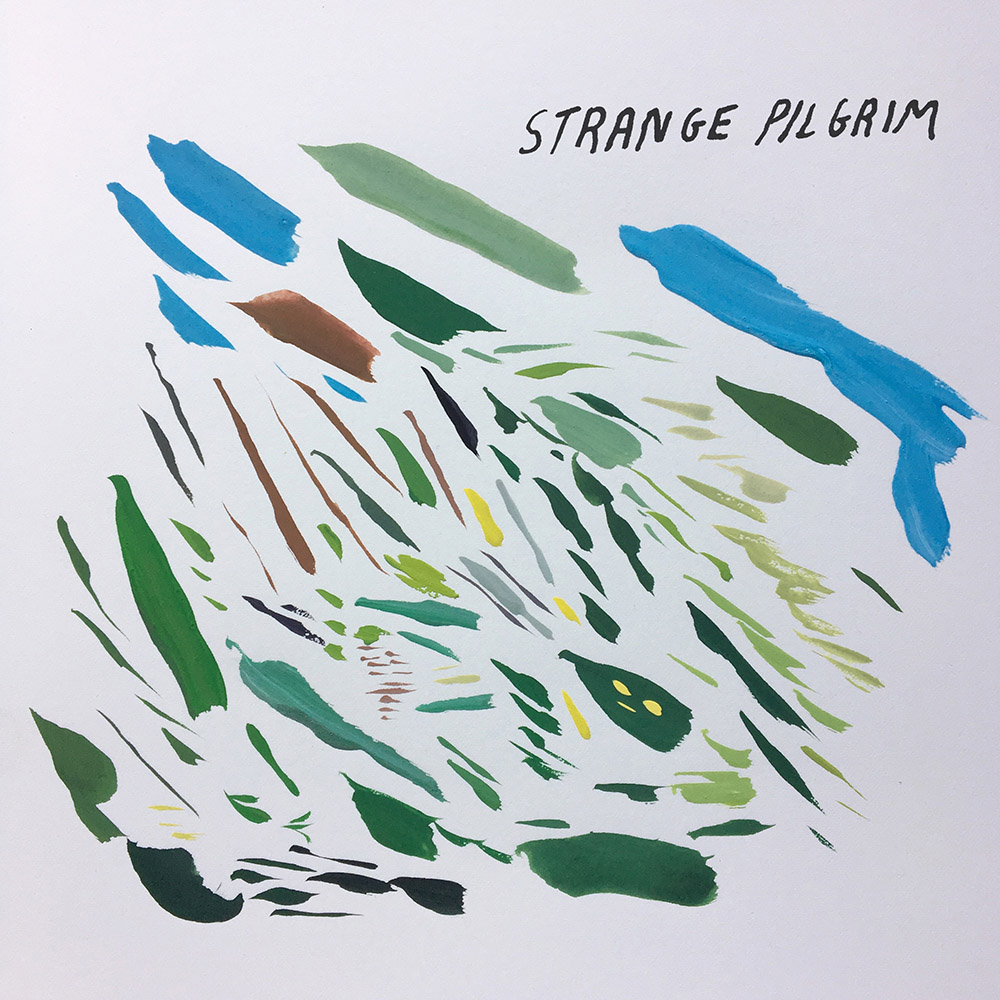 Drawing on themes of dislocation and featuring dreamlike imagery, Strange Pilgrim is an exploration of life in an increasingly unfamiliar world. Much of their lyrical content focuses on the social and political uncertainty of these times; on connecting with nature and yearning for some form of freedom from the often monotonous grind of modern life. Equally inspired by the bucolic folk-rock of Fleetwood Mac's 'Future Games', the hazy psychedelia of Dungen, and the soundscapes of Brian Eno, their harmony-drenched psych-pop sound is centered on the experience of venturing toward some unknown horizon, come what may.
---
Strange Pilgrim Facebook / Instagram / Twitter / Bandcamp
Royal Oakie Records Official Website / Facebook / Instagram / Twitter
Strange Pilgrim | Interview | Exclusive Premiere of 'Blue Light'