'Memento' by Up Is The Down Is The | New Album, 'Pulling The Wool'
Exclusive track premiere of 'Memento' by alt-rock 4-piece Up Is The Down Is The, taken from the upcoming album, 'Pulling The Wool', out August 12 via Earth Libraries.
---
As described by Andrew Martin: "This is a song where the title and conversation surrounding the song highly influenced the direction and lyrics. We are all huge Christopher Nolan fans and what started out as a joke became the song. We started with a groove in 6/4 and a dissonant chord progression based on Goldlink's 'U Say'. This was a good example of all of us working together to arrange parts that have each person's personality. It's a hopeful song for being so dissonant. I love the synth bass in the chorus and the ending came out of improvising a transition into the next song on the record. The character in the song is looking at themselves ("a different pair of eyes staring back") and talking to themselves and processing ("tables have turned" and "the more you try. The grip will tighten around you"). The end ("sooner or later you'll find your way back to the start") is directly referencing Nolan's 'Memento'".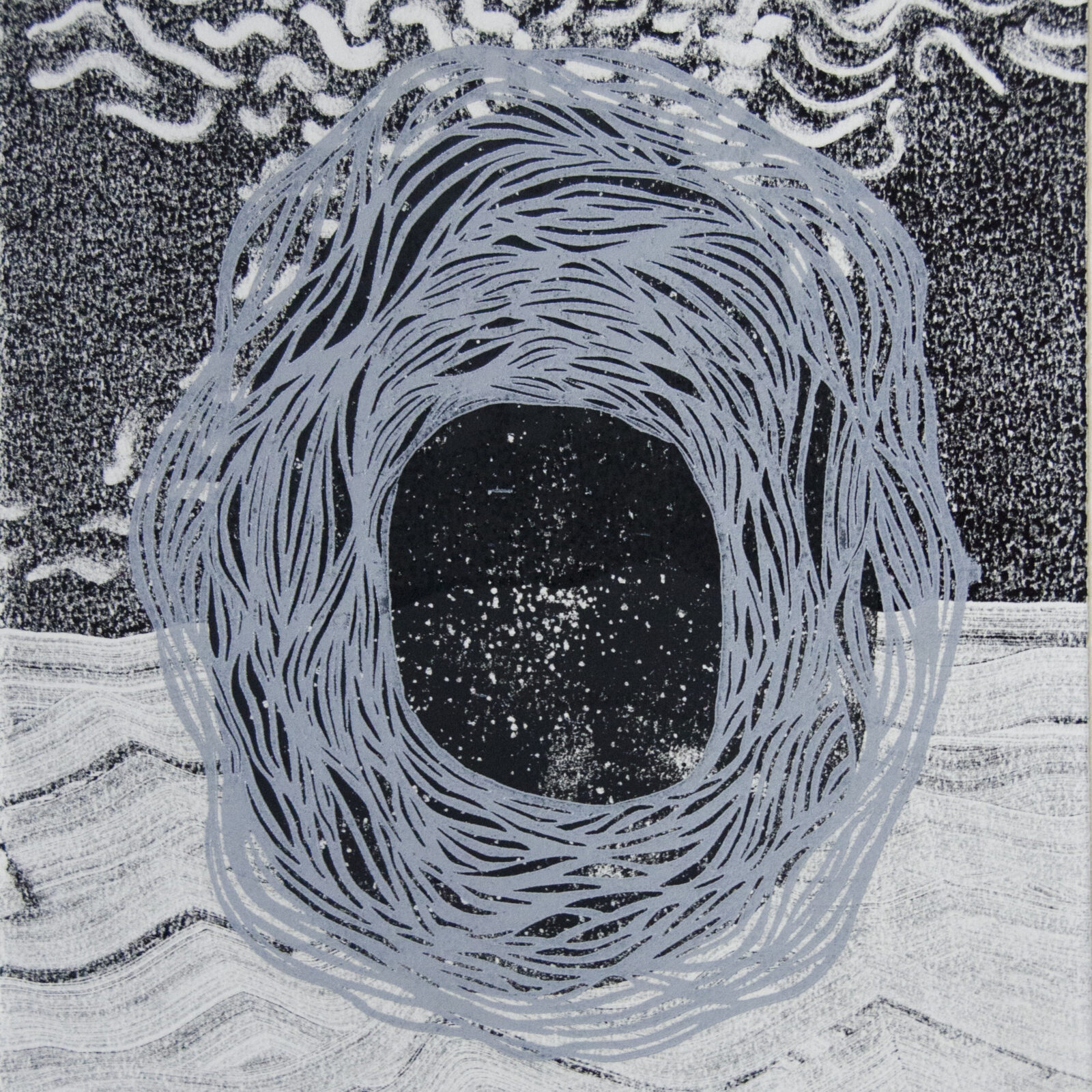 Up Is The Down Is The was started in 2015 as a looping project inspired by Andrew Bird, Thom Yorke, Moses Sumney, and James Blake. After inviting more and more musicians to collaborate and expanding instrumentation, the project evolved into a 4 piece teetering on the edge between art rock, R&B, and electronic minimalism.
In 2020, the group started writing music as a way of processing the isolation from the Covid pandemic, and they've created their most innovative driving sound yet. Their upcoming album 'Pulling The Wool' will be released in August 2022. Up Is The Down Is The is made up of Andrew Martin, Zach Sherwood (western daughter), Cameron Brizzee (western daughter), and Casey Cathy (Transistor Send).
---
Up Is The Down Is The Facebook / Instagram / Twitter / Bandcamp / SoundCloud / YouTube
Earth Libraries Official Website / Facebook / Instagram / Bandcamp / YouTube / SoundCloud / Spotify