'Crickets' by Squalls | New Album, 'Live From The 40 Watt'
Exclusive video premiere of 'Crickets' by Squalls, taken from the upcoming album 'Live From The 40 Watt', out August 19th via Strolling Bones Records.
---
Squalls were a band who came from the same rich Athens, GA scene as The B-52's, Pylon, R.E.M., and Love Tractor, but played their own brand of quirky pop with their own unique sound. Equal parts Lovin' Spoonful, Grateful Dead and Talking Heads, they got many people up on the dance floor.
From 1981 to 1989, Squalls rocked Athens and made several tours of the South, the Midwest, and East coast cities including several shows at New York City clubs CBGB, Danceteria, and Peppermint Lounge. They released 4 recordings and were included in the 1986 movie 'Athens, GA: Inside/Out'. The band also played at the legendary Athens 40 Watt Club 64 times during their heyday.
Squalls have assembled archival material, vintage flyers and reminiscences from their musicals peers for this release. R.E.M.'s Mike Mills says, "I remember many a fun night at various Squalls shows; it was a joy having them be part of the Athens music family". And Love Tractor's frontman Mark Cline recalls, "I love the Squalls, and I always had a front row seat when they played — that's because we rehearsed in the same warehouse, I was one of the lucky few— as I was privileged to hear all their wonderful songs come to life. Then I experienced the sheer joy of hearing those well crafted songs (which I was quite familiar with) finally come to life onstage. A Squalls show was a sing-a-long joy ride, a not-to-be missed event at The 40 Watt or any of the other Athens clubs…Question: When's the next show, I need a dose of their specially crafted ecstasy?".
Squalls 'Live From The 40 Watt Club' is a collection of 24 tracks recorded by 40 Watt Club soundman, T. Patton Biddle, and selected from five early 1980s shows.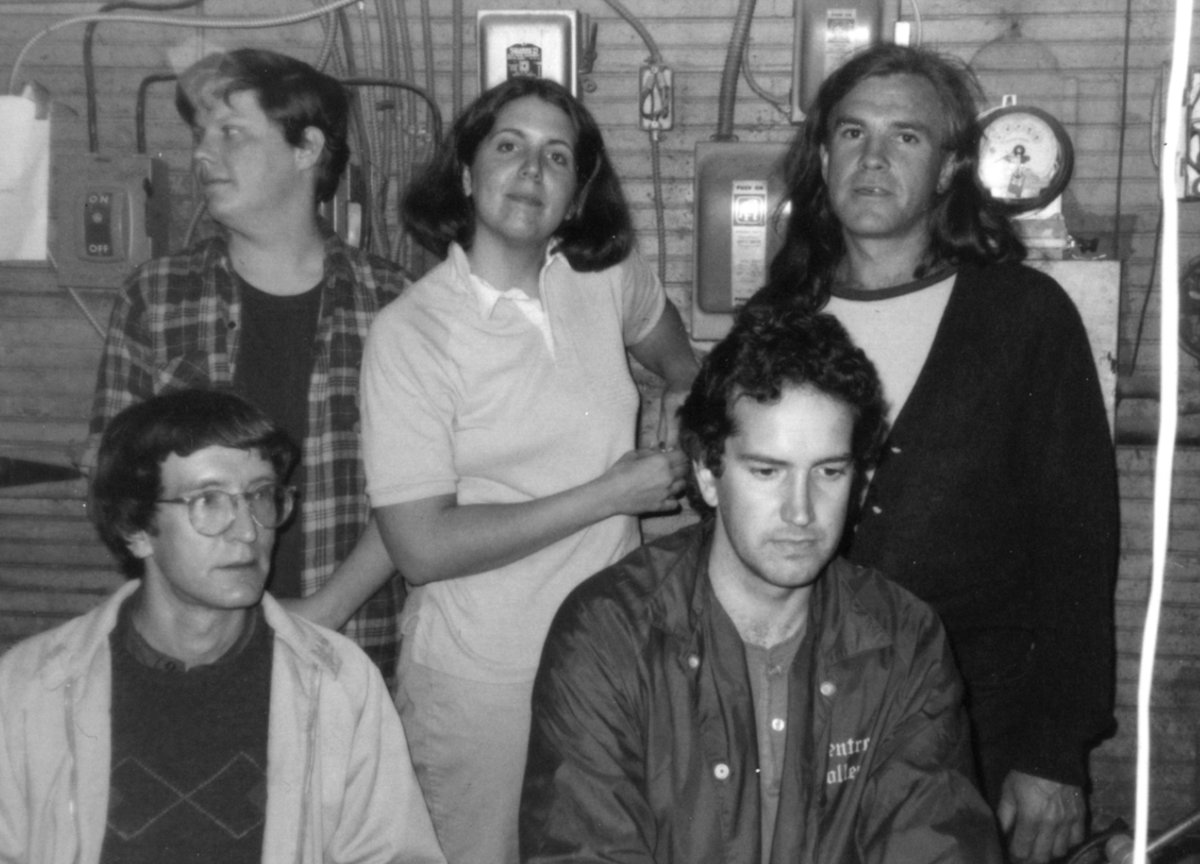 'Live From The 40 Watt Club' is set for release on August 19, 2022 via Strolling Bones Records.
Pre-order the album here | Available digitally, on CD and as a double LP on turquoise vinyl | 'Crickets' single pre- link here
---
Squalls Official Website / Facebook / Instagram / Bandcamp
Strolling Bones Records Official Website / Facebook / Instagram / Twitter / Bandcamp / YouTube