Casey Smith Project | Interview | "Indie Rock from Fairbanks, Alaska"
Casey Smith Project is a fantastic band from Fairbanks, Alaska playing a fusion of indie rock, folk and soul.
---
Their sound is full of intricate guitar looping, soulful vocal melodies and rhythmic drum beats. In 2021 they released their debut album, 'Lose Face'. Let's hear more about their past, childhood memories, turning of age, love and loss.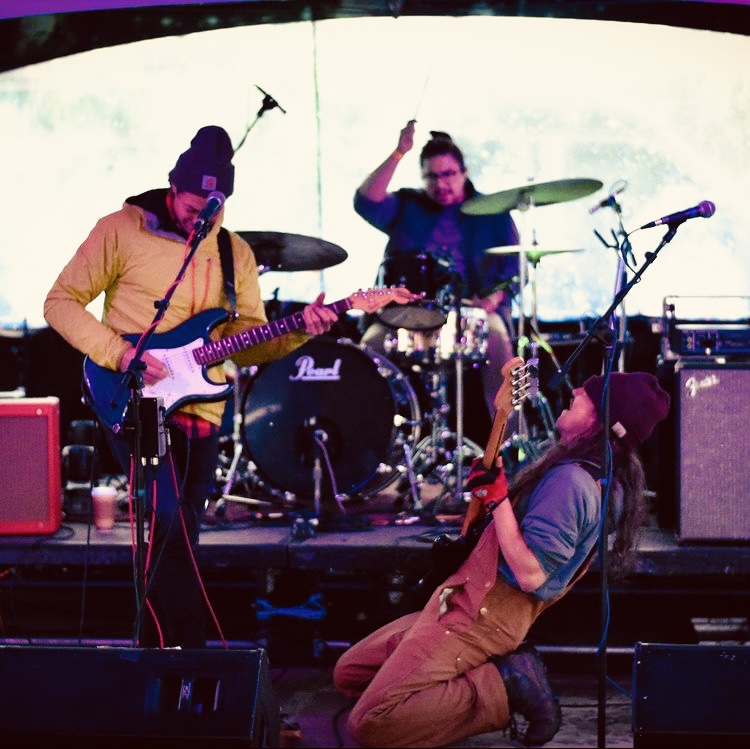 What was it like to grow up in Fairbanks, Alaska?
Casey Smith: Fairbanks is an interesting place, in the Summer the sun never sets and in the Winter, it never rises, but it's a wonderful, peaceful and rugged place. I think it keeps you grounded, the people that live here are humble, live in cabins with no running water and or electricity. Well not all of them, haha, just the poor college students.
Is there a certain underground scene going on?
The music scene is pretty sparse at the moment, and has changed a lot over the years. Back when I was in college in the mid-2000s there was an underground scene of sorts, of local bands from hardcore, math rock to indie folk. Folk music is probably the most prominent genre in Alaska, but there are a handful of indie/psych bands around.
How did you first get in touch with music and was there a certain moment when you knew you wanted to become a musician?
I grew up pretty isolated, cut off from most music except the radio, and it wasn't until my older brothers started bringing home their albums that I started to know what I liked. My first memory of bands I liked were Nirvana, Third Eye Blind, and Oasis. In high school, I picked up the guitar, started to learn riffs and that influenced what kind of music I enjoyed. Which revolved around bands I could emulate, Tenacious D, Sublime, White Stripes, but it wasn't until college when I was exposed to underground music. Bands like Modest Mouse, Built to Spill, At the Drive In, and the Mars Volta that made me want to be in a band.
What led to the formation of the Casey Smith Project?
I was in this band called Thought Trade for like seven years with a bunch of my college buddies and we all admired bands like Radiohead, Tool and the Smashing Pumpkins. We recorded a lot of home studio albums together, I think like two LPs and four EPs, all of which are up on Bandcamp. That band was a platform to experiment, write and develop songs together. Around 2015, the band split up, and at the time I had a handful of songs that they didn't really like, so I put those songs on my first EP, 'Talk Memory'. After I finished that album, I just wanted to play live shows and I assembled a band to help me play a handful of gigs. The name, Casey Smith Project was an idea a friend of mine had, because the music I played was always changing, evolving, whether I performed solo, or as a full band, it was all just part of a project.
Your first release dates back to 2016 when you released 'Talk Memory' EP. Tell us about it.
Yeah, those songs are pretty personal to me. My initial goal at the time was to play all the instruments on the album myself, but I soon realized I needed to recruit a drummer. I spent hours and hours of time practicing with this guitar pedal, the Line 6 DL-4 to sample and make loops. I think after being in a band for so long, I wanted to write songs I could perform solo, but still have a big sound. The song, 'Might Recall' is an example of that, which has a loop going through the song, and the song kind of morphs around it.
I teamed up with my good friend, Trinity Stack who engineered and co-produced the album. We literally recorded it in various rooms throughout my house with nothing more than a Neumann U87 microphone.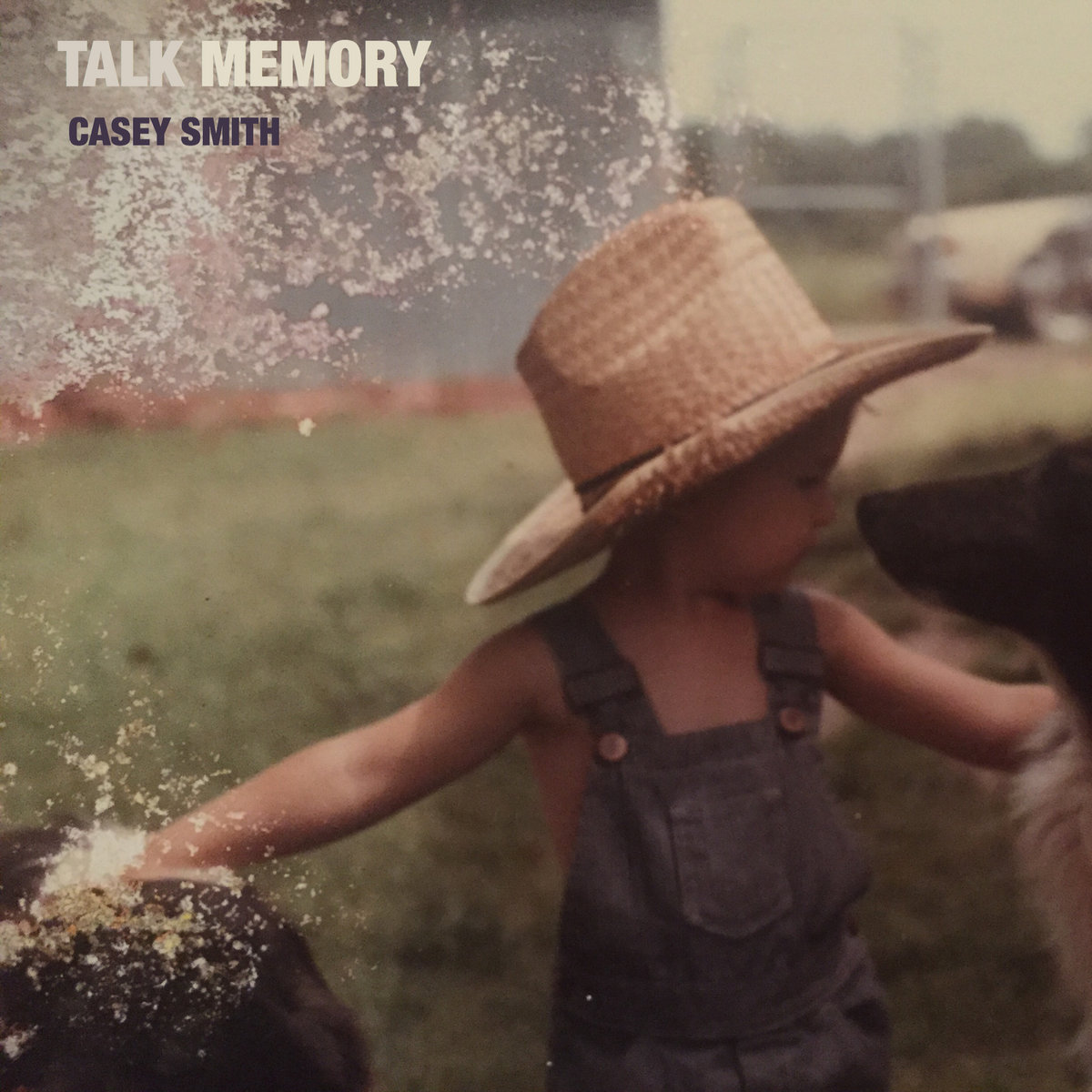 Did the lineup change during this time?
Yeah, I started writing these songs with Josh Paul on the drums, and was performing live with Matt Thornton on bass, but wound-up playing guitar and bass myself on the album. After that, I started performing with my friend Jesse Bartlett, who suggested we call the band the Casey Smith Project. She initially sang harmony and then eventually played bass. The lineup has changed a few times since then as well.
You have a new LP out, 'Lose Face'. What's the story behind it?
Oh man, that was a learning experience for sure. I started writing and recording songs for 'Lose Face' in 2018. I had about five songs ready and was going to make another EP which we tracked in a local recording studio in Fairbanks, AK with my friend Josh Baumgartner. Those songs kind of got held up for one reason or another and I wound-up taking them to my current drummer, Derek Haukaas to mix and master. While those songs were getting sorted out, I started tracking new songs with Haukass behind the wheel. It was a similar process to that of 'Talk Memory'; I found a drummer, this time, Austin Caplinger and we tracked his drums over the song arrangements I already had. We had so much fun working together that we were able to make a full-length album out of it.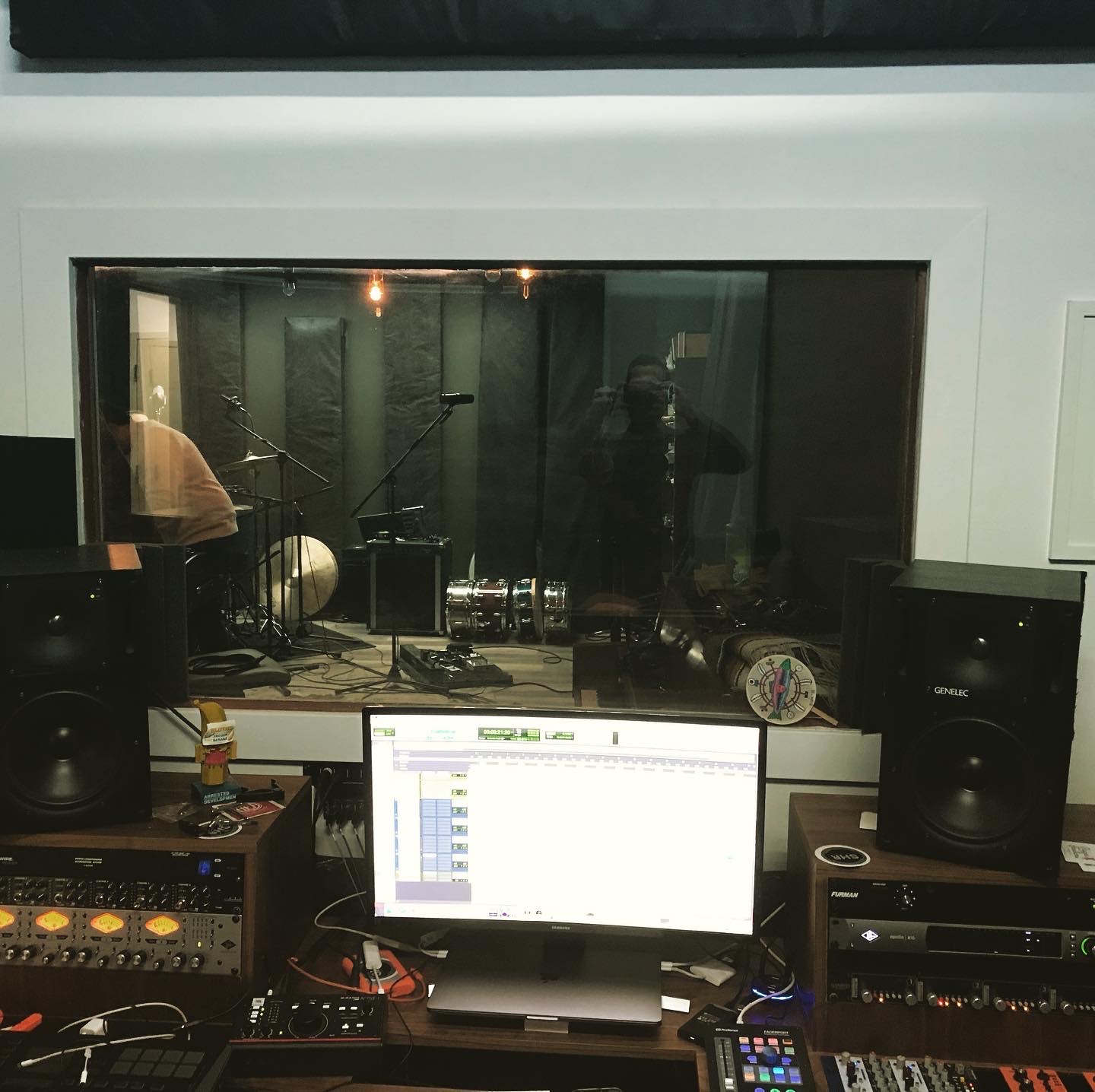 "Lose Face was just a phrase I thought seemed fitting for suffering a loss"
Was there a certain story you were trying to tell? Or even a concept?
I don't think 'Lose Face' is a concept album, but there is a feeling of cohesion between tracks, especially with the soundscapes we added to have one track flow into another. Without going off the deep end on you, these songs are about perseverance mostly, whether that be not giving up on your dreams, a failing relationship or losing a loved one. Lose Face was just a phrase I thought seemed fitting for suffering a loss. Lyrically, there are some heavy themes, but melodically and rhythmically I feel like the songs are bouncy and happy. When you spend a decade listening to Radiohead it's hard to not be a little depressed, but I think my most influential thread was that of Kevin Parker from Tame Impala. His influences are everywhere.
Can you share some further words about the recording and production?
'Lose Face' was more of a traditional studio album and less homemade. Songs were fully developed and arranged before entering the studio. A scratch track played to a metronome was laid down first with vocals and guitar, then drums and bass used the scratch track to build the song. Once the rhythm section was tight, we added guitar, and vocals at the end. As many of these songs were written around a looping pedal, we would map out the framework of the song first using guitar loops that we chopped up in Logic Pro X. Gear-wise I know we used a 1972 Fender Twin or a hand wired Vox AC30 with alnico blue speakers for guitar. Bass was run direct-in or through a SWR Super Redhead preamp. Derek Haukaas used a Manley Variable Mu Stereo Compressor during the mastering process. We also mastered this album for vinyl as well as digital which required us to keep the album length to under 44 minutes. The track, 'A Lonely Heart' was released separately for that reason.
How do you usually approach songwriting?
I think 99% of the songs I write come from either me sitting down with an acoustic guitar until I play some chords I like; a melody will follow and then I use my iPhone to record a quick demo. If there is something magical about the rough demo, I'll send that voice memo into my notes and work out the lyrics. If I have more time, like on a weekend, I'll be in my studio where I have everything at my fingertips, drums, bass, guitar, and keyboards all plugged into DAW. I typically create a loop on my Boomerang sampling pedal and just play around on instruments until I create parts I like. After that it's just a matter of listening to the demo, considering the song arrangement, and refining the parts. Lyrics usually get refined in the studio when the final song is being recorded.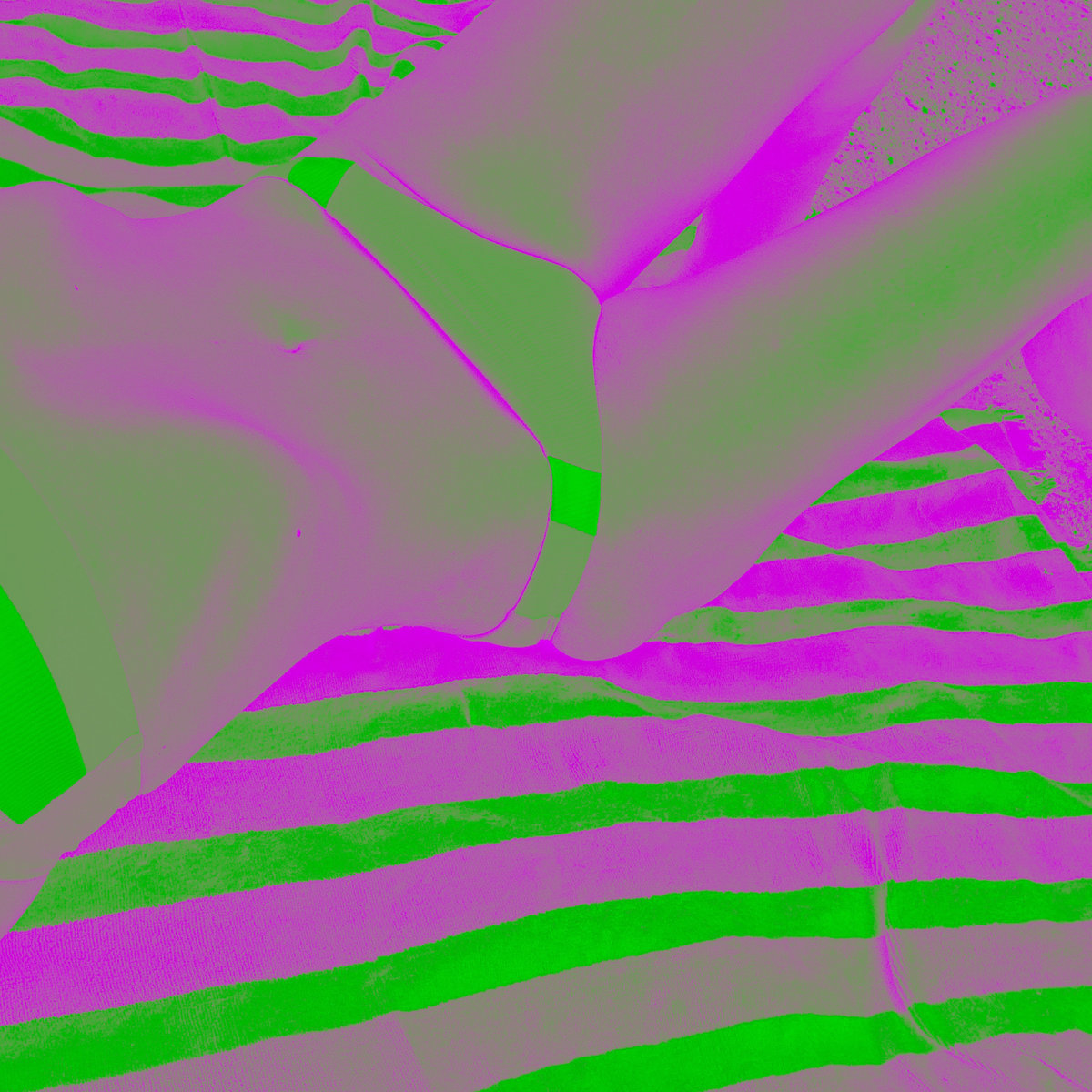 Are any of you involved in any other bands or do you have any active side-projects going on at this point?
My main focus is the Casey Smith Project, but I work with other musicians in the studio from time to time. My friend, Trinity Stack who I worked with on 'Talk Memory' is a hip-hop producer and goes by the name, Trinity Beats. Scott Joyce, my current bass player, has an R'n'B group with his wife called Dumile and a record label called Texalaskan Collective. Derek Haukaas lives in Anchorage, Alaska and works at Frostline Studios as a sound engineer and gets to work on lots of rad projects.
Let's end this interview with some of your favourite albums. Have you found something new lately you would like to recommend to our readers?
I've been listening to a lot of Kurt Vile and King Gizzard & The Lizard Wizard. Both of their new albums are rad. I was recently turned on to Joy Downer and I love the album 'Paper Moon' which feature Beck. Ty Segall's album 'Harmonizer' is epic, Crumb's new album 'Ice Melt' is stellar, Idles, Crawler is mind-blowing, Bruno Mars and Anderson Paak & Silk Sonic is great, and I love Andy Shauf, The Neon Skyline. As for local Alaskan artists I love Medium Built, and SunDog.
Klemen Breznikar
---
Headline photo: Scott Joyce, Casey Smith , Derek Haukaas | Photo by Sheri Karikomi
Casey Smith Project Facebook / Instagram / Bandcamp / YouTube / Spotify