The Brother Moves On | Interview | New Album, 'Tolika Mtoliki'
The Brother Moves On is a South African performance art and music ensemble from Johannesburg formed in 2009 by brothers Nkululelo and Siyabonga Mthembu.
---
Their latest album from 2021 was released by Matsuli Music. These songs are critical shards of a fractured sonic, social and political inheritance. They are the sound-work of the elders – Mongezi Feza, Johnny Dyani, the Malopoets, Batsumi, and Philip Tabane, and they come with a blessing from Moses Taiwa Molelekwa. Called into the circle for this session, they speak old wisdom in new voices, and what they have to give is not measured in distance from a so-called original version.
How would you describe your sound?
We try our best not to describe our sound but rather give reverence to the influences from where it is in context. So Phillip Tabane and Malombo and Sakhile centre our upbringing from Tembisa to Soweto to Vosloorus to Dayveton to Ladium. Busi Mhlongo becomes the mother of what grounds our rock and roll dream and Madala Kunene our father, the optimism in pain of Sankomota, Stimela, Batsumi and Harare keep us grounded in the roots of our protest. We were brought up in hip hop so fitting in mattered in relation to TKZee working with Moses Molelekwa and 'Genes and Spirits' is our bible. We wish we sat at the feet of Andile Yenana, Bayete and Tete Mambisa. We are yes baby yes baby like Bra Louis Louis Moholo and can bring the funk along with the ballads. We are everything without trying to be eclectic, Johannesburg in our veins as migrant workers in the guise of magic shamans here to spread the love that is the tradition. We are soulful like Thandi Ntuli, searching for more sounds from home like Bokani Dyer, inspired by the church of sound like Mandisi Dyantis. We are a music of black origin and black love like Zoe Modiga. We simply are.
Would you like to talk a bit about your background?
I'm brought up by a teacher and preacher in my mom Thobeka Mthembu who was a choir conductor and composer and an activist communist jazzhead in my father Joseph "Slovo" Mthembu. I come from the Mthembu family which was the first family to settle in the Ecaleni section in Tembisa. Ecaleni means the beginning. My grandfather would become a prominent soccer team owner in what is now Tembisa Classic but was then Tembisa Aces. My maternal side my grandfather was a bishop at the Ethiopian Pentecostal church thus why my mother is a preacher.
When did you decide that you wanted to start writing and performing your own music? What brought that about for you?
I don't think I actually decided to, I had for years been trying not to follow this path having known since a young age that this was my calling in life. It was less about performing my own music in the Western sense but performing my peoples music and traditions with my people who place the collective before the individual so the idea of your own music becomes fallacy. I wanted to resonate that which I am whether it be through performance art, poetry or music and it is truly to become more of a conduit of its brilliance rather than mine.
How do you usually approach music making?
With the idea that highest excitement is central as in the long run performing something you don't like over and over is soul crushing. Hearing your work years later and still finding it interesting is a difficult and novel experience so the race is with yourself to stay curious and excited by what you are doing so as to not fall into being a trope. Also its the old adage, if you are not scared it ain't worth it.
Can you share some further details how your latest album 'Tolika Mtoliki' was recorded?
'Tolika Mtoliki' was recorded over two periods of time at Dyertribe Studios which is the home of South African jazz legend Steve Dyer and his friend and brother, his son Bokani Dyer. It's outside of the city and secluded and really gives us time away to get a project as close to what we need as possible. The beginning of the story of this recording is Matt coming to see us play at Total Refreshment Centre when we were doing a 'Batsumi' and 'Malombo' special in London. We featured the amazing Nubya Garcia that night and this became one version of our show we did when we found ourselves in a town for two nights. We then met again at Church of Sound in London on a night where our bassist and guitarist couldn't get into London due to visa issues and thus we featured Tom Herbert (on bass), Chelsea Carmichael (tenor sax), Shabaka Hutchings (tenor sax), Bowrain (keys). On this night I think we cemented the idea that a tribute album was due to this generation of global listeners. I got back home and on emailing Matt realised I had emailed him ten years prior asking him if he'd be interested with a tribute album by The Brother Moves On. So this was always in the ether. At Dyertibe we were joined by Bokani Dyer (keys and vox), Mthunzi Mvubu (alto sax, vox and flute), Muhummad Dawjee (tenor sax and vox), Steve Dyer (guitar) and Ariel Zamonsky (bass) which added so much more dynamism to the project bringing us closer to the outcome. I think that what can't be denied is that after we sent back our first sessions, Matt Temple and Chris Albertyn were not happy and without this we wouldn't have the amazing record we are so proud of. Their insistence that we could get more present, a little rougher around the edges gave us the confidence to ask instrumentalists to sing which is a big part of this record, men singing together.
How pleased were you with the sound of the album?
Very pleased once we got to the mastered versions back, Francois Lessing did a great job in mastering the album. It also helps that prior to the mixing of the album a legend in Bra Steve Dyer was the recording engineer who presented the mixing engineer with ideas of where we wanted to take it. And for the collective that was reassuring.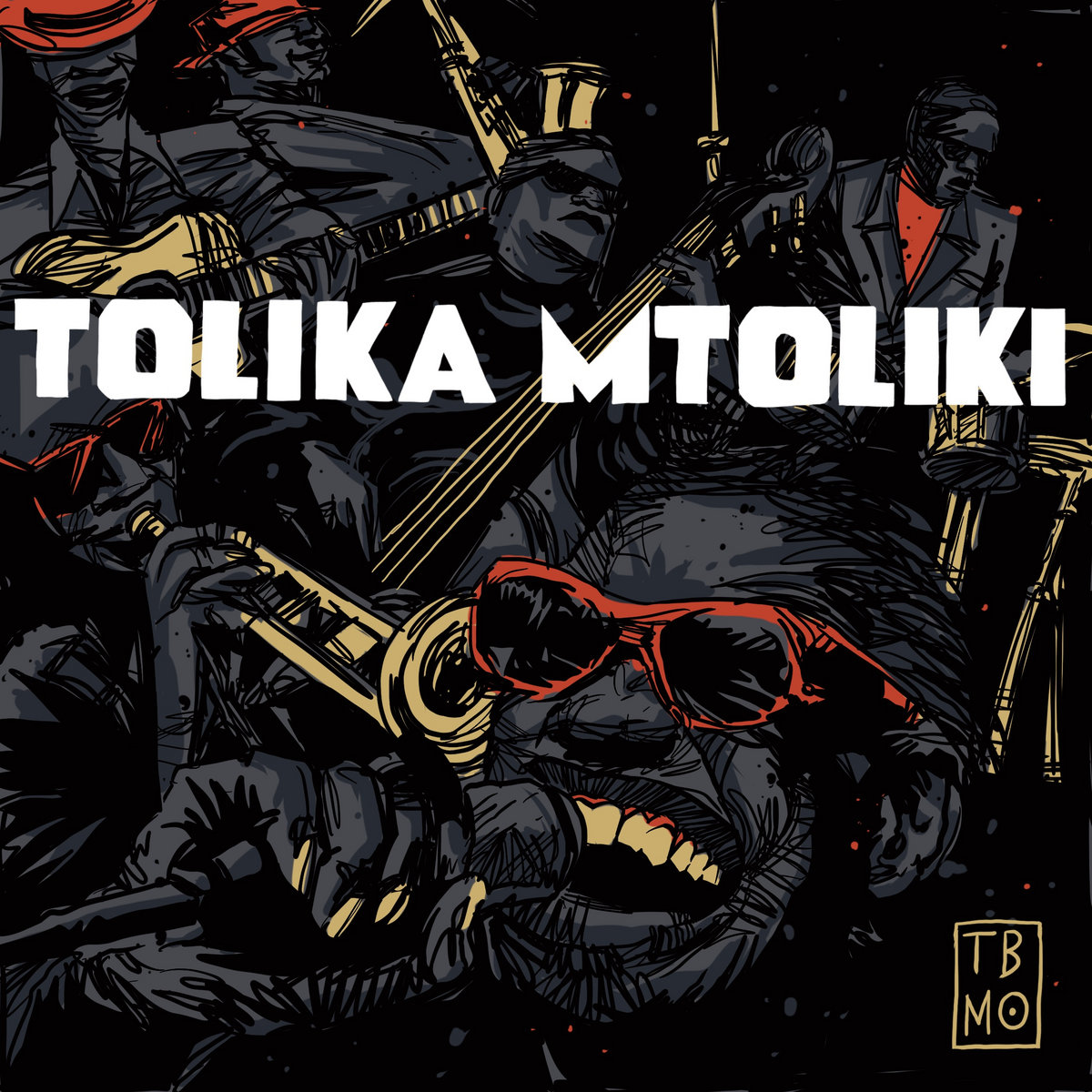 What are some bands/musicians that have a big influence on you?
We listed the legends here are our contemporaries and bigger brothers and sisters. Neo Muyanga, Thandiswa Mazwai, Tucan Tucan, Language 12, Carlo Mombelli and the Prisoners of Strange, Tumi and the Volume, 340ml, Five Men Three Missing, Simphiwe Dana, Impande Core, Future History, Late Antique, BCUC, Iphupho Lka Biko, Bokani Dyer, Ndabo Zulu, Sisonke Xonti, Solethu Madasa, Lwanda Gogwana, Tshepo Tsotesti, Zoe Modiga, Tumi Mogorosi, Gabi Motuba, Andrei Van Wyk. Sibusile Xaba, Naftali and the Royal Family, Shabaka Hutchings, Nubya Garcia, Kokoroko Collective, Yussef Dayes, Kamaal Williams, Thundercut, Richard Bona, Mokoomba, Sauti Sol, Petite Noir, Nakhane, Desire Marea.
Do you often play live? Who are some of your personal favorite bands that you've had a chance to play with over the past few years?
Yes we have a love for life. Marseille with Saul Williams was magic, the south of France with Pharoah Sanders was magic, I had the opportunity to play with the Metropole Big Band conducted by Marcus Wyatt as part of a 4 show tour which was magic. We will be presenting the same show at the Royal Albert Hall as part of BBC Proms on the 28th of August 2022 featuring Theon Cross, Soweto Kinch, Eskia and the full Metropole Orchestra. I recently performed at the Venice Biennale as part of UK Mauritian artist Shiraz Bayjoo which was a highlight. Sharing a stage with Yussef Kamaal and Shabaka Hutchings in London was also a great gig and New York Winter Jazz Festival is up there as one of those highlights.
How important is improvisation for you?
I host a monthly session with my best friend and DJ Jab A Jaw which is purely about celebrating improvisation, it's called That Tuesday Funk and I bring together musicians from different scenes in Johannesburg to perform together. The rule is no compositions and no standards, purely improv. The beauty of such is that a lot of the work in bands becomes about muscle and emotional memory and improvisation asks of you to be present and not in your ideas. I think it's important in one's creative practice to nurture this idea of presence as an idea on its own as you truly start to open the practice to chance and surprise as creation and creation becomes a doing word rather than this verbose idea of describing oneself through the soul.
Are any of you involved in any other bands or do you have any active side-projects going on at this point?
Shabaka and The Ancestors and That 8 Track Indaba.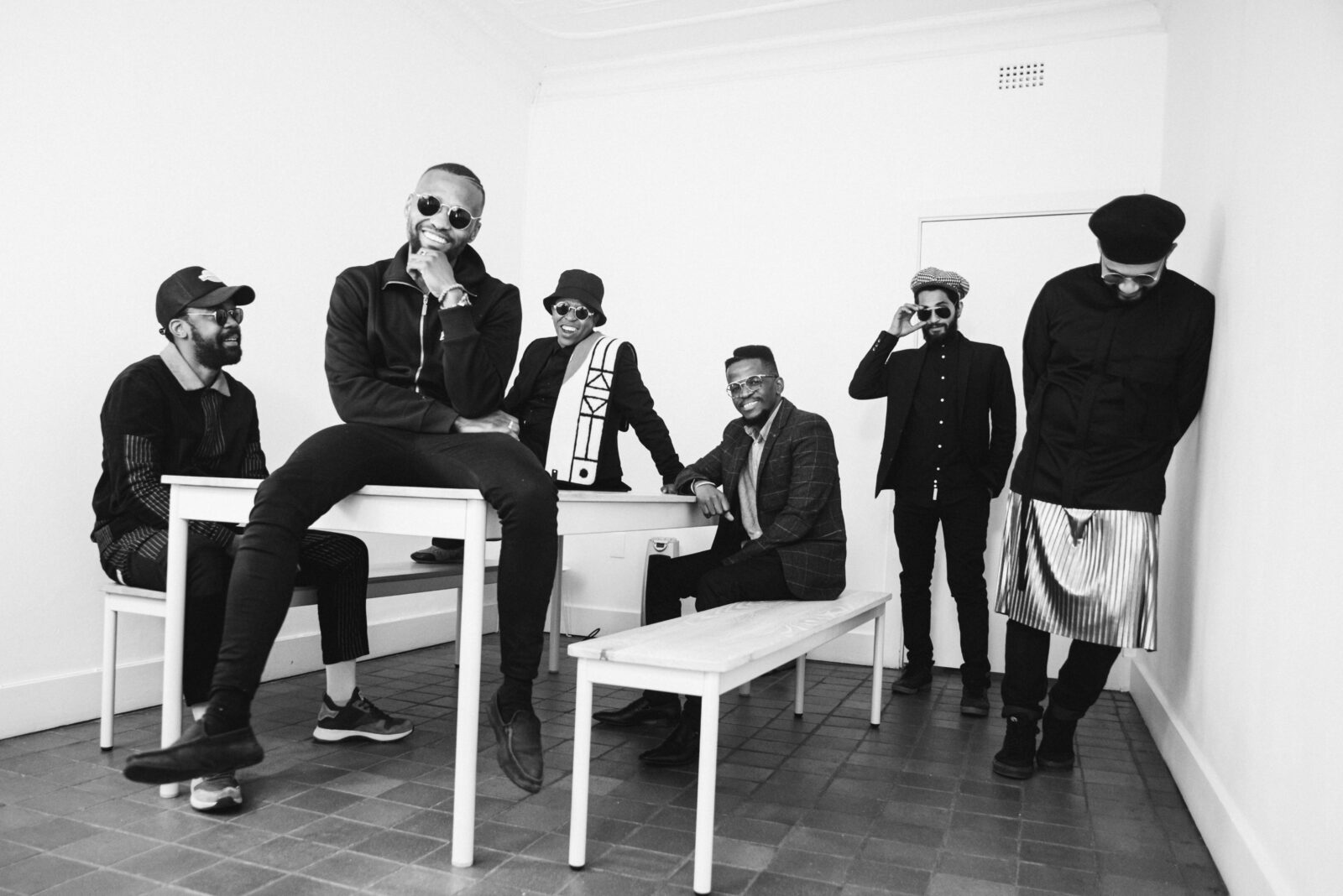 What are some future plans?
We're launching an album of originals with Native Rebels Recordings hopefully in 2022 if the Gods are with us. I'm performing with the Metropole Orchestra conducted by Marcus Wyatt at the Royal Albert Hall on the 28th of August 2022. We are on a Fall tour of Europe from the 15th of October to the 19th of November, check local listings for venues.
Klemen Breznikar
---
Headline photo: Tseliso Monaheng
The Brother Moves On Facebook / Instagram / Twitter / YouTube / SoundCloud / Bandcamp
Matsuli Music Facebook / Instagram / Twitter / Bandcamp / Mixcloud