Laura Loriga | Interview | New Album, 'Vever'
Singer-songwriter and composer Laura Loriga recently released a mesmerizing new album, 'Vever'.
---
The album was written in Brooklyn, New York, between 2017 and 2019. All the songs were composed while living life in the city day to day, and greatly inspired by the dear people around her and the live performances she witnessed in that period.
The name 'Vever' comes from a book, Divine Horsemen: The Living Gods of Haiti by Maya Deren. The word, in Haitian tradition, describes specific drawings that are made during rituals, symbolic representations of different divinities that serve as a "beacon" for the "loa" (spirit) that is being called. These drawings are always symmetrical, because they presuppose an exchange between the living and the divinity that take place as if in a mirror, and this is also related to the fact that those spirits are in fact the living's real ancestors, and were therefore men and women as well at some point in the past. Loriga found that deeply interesting, like communication in all its forms, and it made her think of the superimposition of different spaces, times, people, family, and how important all this is in the everchanging present.
Your newest album, 'Vever' is inspired by living in Brooklyn. What in particular did you find the most fascinating in living in Brooklyn?
Laura Loriga: Brooklyn, just like all of New York, is made by its people. They are its most fascinating element to me. The music community, and the art community in general, have been for me the most inspired, open and humble that I have ever experienced, and they have deeply changed the way I perceive and want to make music. On a wider level, the myriad stories of each individual that came to find answers, happiness, or some sort of peace in this place from every corner of the world are mind blowing, in the present just like in what you can guess about the past. Everything seems to have its place in the chaos, somehow a mass of infinite contradictions and excesses ends up moving with strange harmony. The result is quite a tough place surely, but the warmest home away from home for me. It could be that the city is like a series of dreams, it never ends quite as you thought it would, and there is always one more coming next.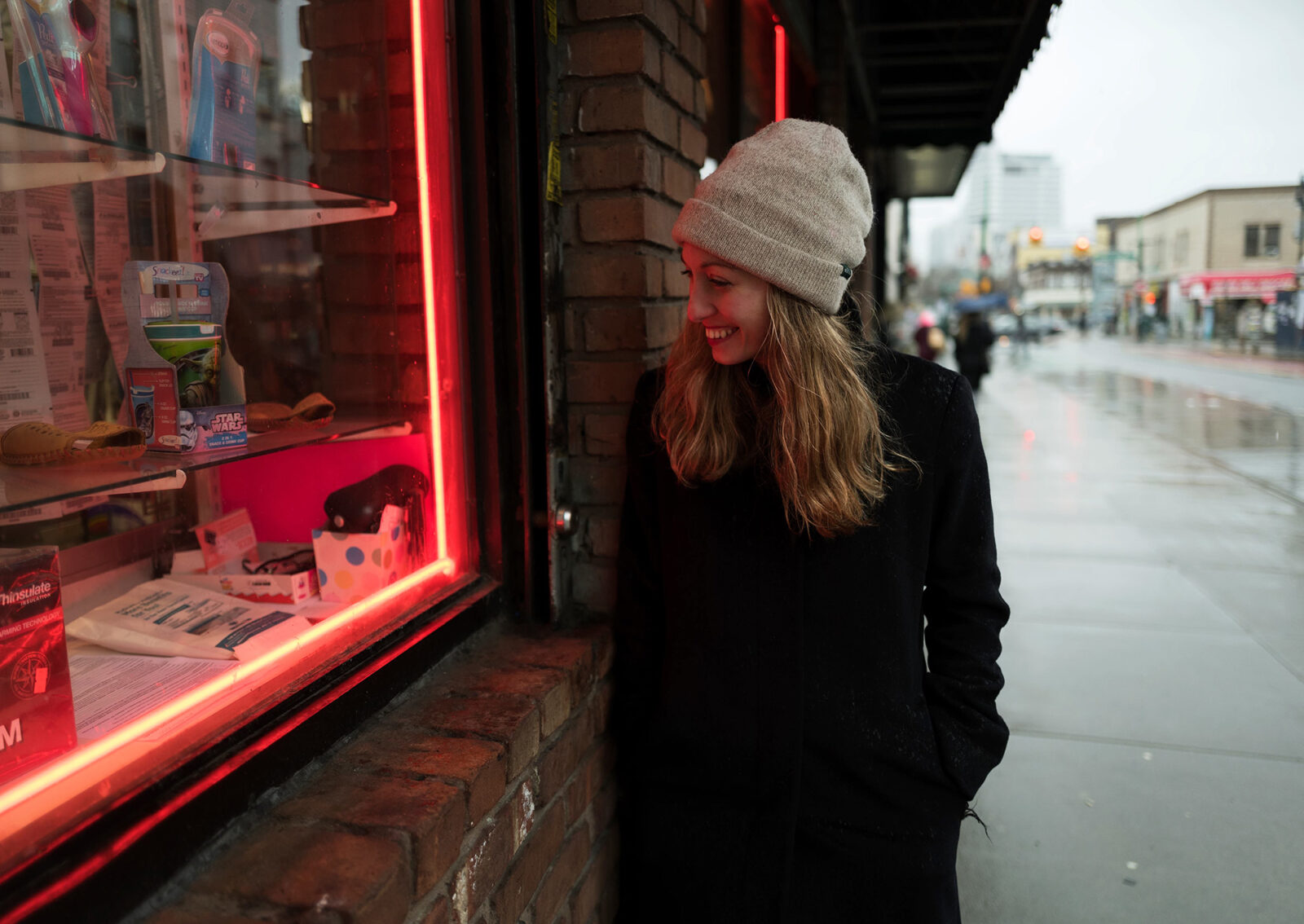 You're coming from Italy, do you take your native culture with you and do you feel that it transcends into something new? Like a fusion of different cultures?
The older I get and the longer I stay away from Italy, the more Italian I become. That feels great, now I think I know what my country means to me as a person. Yet, I am not sure how that translates into the music I make. I have been so drawn to songs from all over the place since I was little, that I think music to me belongs to a country of its own. I speak to whoever would like to listen, and yet I am sure I carry some characteristics that I am unaware of as well. Just like my classical training, which is very apparent to some people in how I write, and not to me.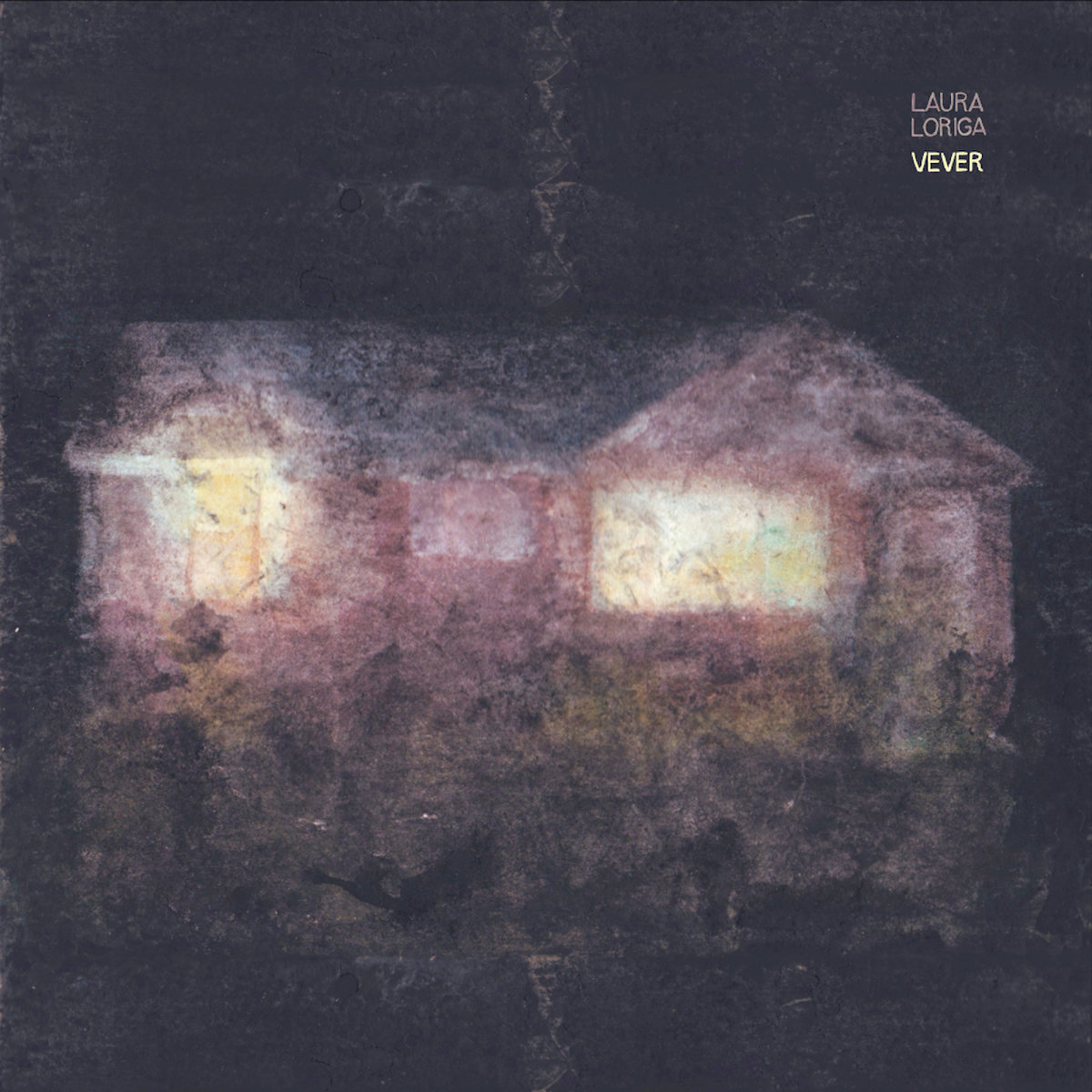 Would you agree that 'Vever' is a concept album about people and events that you witnessed? Tell us more about the writing process.
'Vever' has surely been a new starting point for me, as my first solo record and as a series of songs strongly inspired by what surrounded me in New York. I have not explicitly thought about a concept for it all, the one rule I gave myself and tried to respect always was to only keep notes and words that I truly felt mine, discarding all the rest. Doing this, I found myself facing the fact I had a long way to go in order to abandon all the prejudice and pre-concepts I realized I had about my own writing and about my voice (could those be things I carried from my formative years in Italy, also not connected to music? It could be). It was like getting to meet myself again, and it was not always an easy conversation, but it gave me a record, with all its limits, that I feel I can stand behind. I also chose, as a consequence, to work with sound by subtraction, creating voids at times that could still support what was left. Misja (Van Den Burg) has been an invaluable support in this sense. In regards to the lyrics, yes, there is a lot of personal and family history in them (Passes the Flame, Balmaha), and also a poem I love by Polish poet Zbigniew Herbert ('Black Rose'), beautifully translated by Alissa Valles, which I was introduced to by a good friend.
Where was the album recorded and what was the recording process?
The bones of the album (Otto on drums, Ran on upright bass and me) were recorded in July 2019 at Carousel Studio in Greenpoint, by Steve Silverstein. The studio is full of beautiful organs, keyboards and synths (including a Therevox), and I could not have hoped for anything better. In the midst of recording, I unfortunately fell ill and had to go back to Italy. When I got better, a couple months later, I recorded vocals in a special place (Efesto House) in Bologna. I managed to go back to New York in October, and there we recorded all the overdubs (extra organs at Steve's studio again, violas at Misja's Pencil Factory Recording Studio, while all the other contributions were recorded by me at the musicians' homes, or by the musicians themselves, like Ofir, Aaron and Ben). Then the pandemic happened, and I had to return to Europe again, this time for a lot longer. Misja and I worked on the mixes at a distance for about eight months, until the end of the following summer. In many ways, this work contributed greatly to keeping my identity together in those times, and also to feel connected to the people I care for and that I could not see, just like everybody else.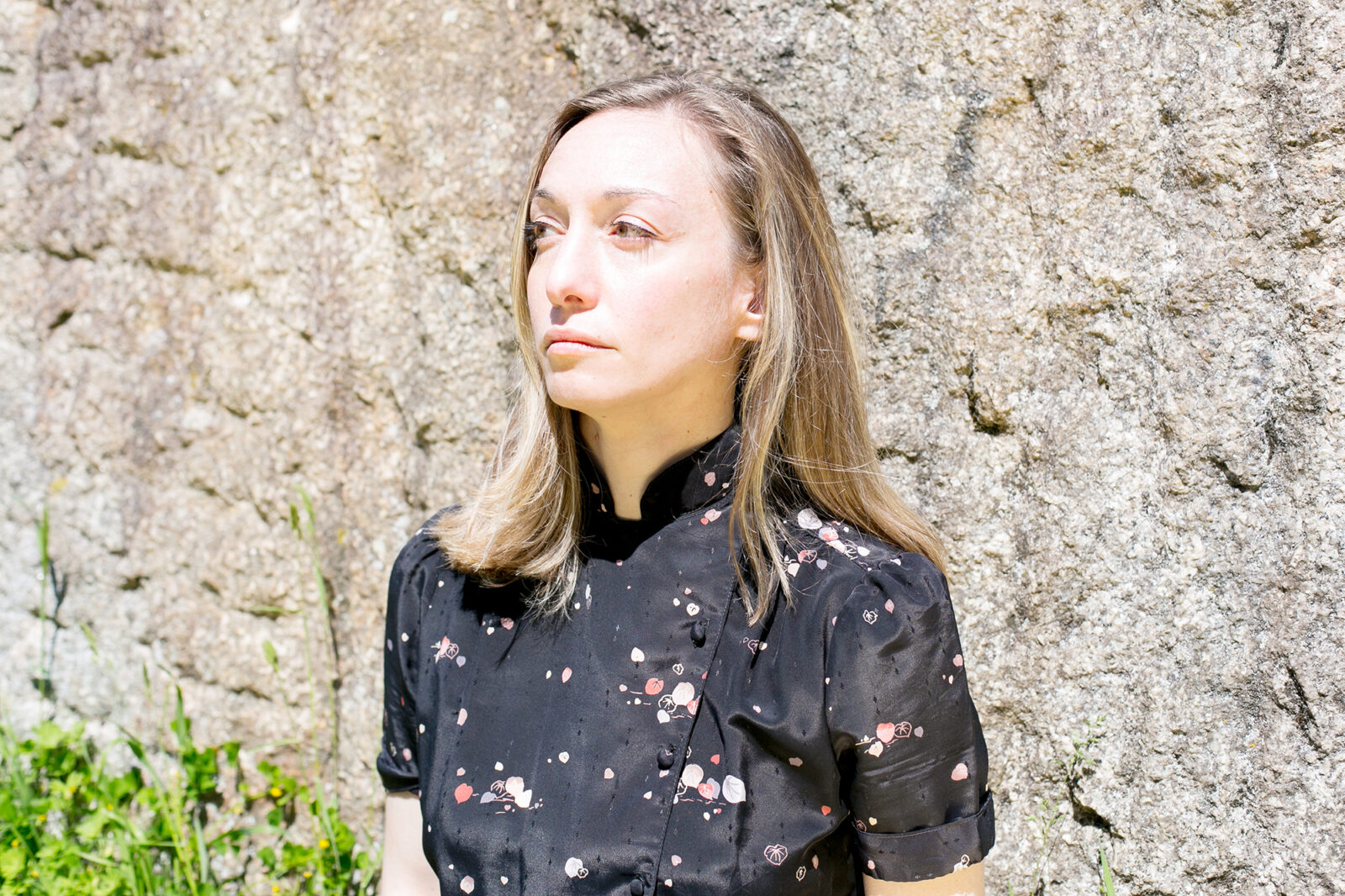 Who all contributed to the album?
I already mentioned Otto Hauser, Ran Livneh, Steve Silverstein and Misja Van Den Burg, who were inestimable. The other musicians who took part to the songs with me were just as precious, starting from Anni Rossi, whose viola changed the sound of Mimi and gave its energy to 'Black Rose' and 'Citizens', Janis Brenner, who sang vivid backing vocals on 'August Bells' and 'Passes the Flame', and Stefano Michelotti (from our band, Mimes of Wine), who did magic with his nyckelharpa and dilruba. Then, Josh Werner turned 'Citizens' inside out with his groove and contributed also to 'You Who Speaks' and 'Balmaha', creating the perfect bass lines for both. My friend Jaye Bartell played his timeless acoustic guitar on 'You Who Speaks', and so did Gareth Dickson on 'The Sun Rises Where it Rises'. Ofir Ganon added his one and only electric sound to 'Balmaha', and Ben Seretan contributed with his to 'August Bells' and 'Passes the Flame'. Also, other members of our former band played at a later date on 'Black Rose' (Luca Guglielmino, on electric guitar) and 'August Bells' (Matteo Zucconi, on strings overdubs). Last but not least, Aaron Rourk contributed with a wonderful wind arrangement to 'Passes the Flame', changing the soul of the piece, and Enrico Pasini gave the elegance of his trumpet to 'Citizens'.
"The relationship between the living and the dead is seen as if in a mirror"
The artwork and the name of the album itself have a very haunting vibe… was that your intention?
It is interesting you say this because to me they both feel very warm, but I can see that they are comforting like a light in the dark, which is nice because that is in a way what a vever is. The name comes from a book by Maya Deren, Divine Horsemen: The Living Gods of Haiti, in which she describes numerous veves, the symmetrical drawings that are used during religious rituals to summon the loa (spirit) of Haitian ancestors. The relationship between the living and the dead is seen as if in a mirror, and the spirits maintain many of their human qualities, being gods and ancestors at the same time. The superimposition of time and space, feelings, family ties, desires, all get expressed through that beautiful, simple word that struck me right away. So did Ripley Whiteside's "spooky house", which is part of a series of watercolors that depict houses in the night as seen during the pandemic, called "Everybody's Home". The house is there and it isn't, when you look at it it feels like a stranger's house, but it also calls you like your home. I love its lines, its colors, and the mystery in it. Also, in that time ruled by distance, that home became like a vever in itself, some sort of hope for closeness and unity.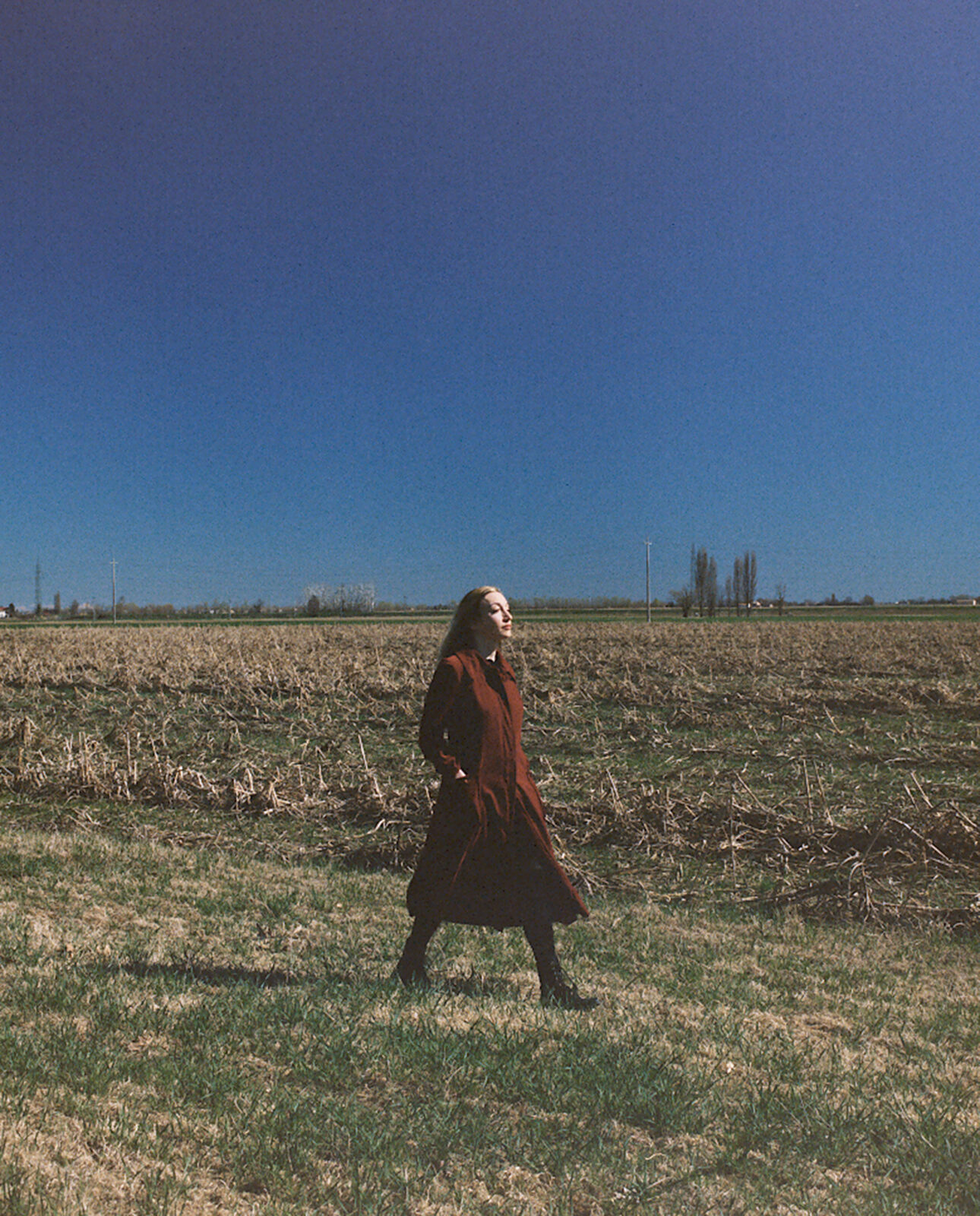 What's next for you?
Firstly, I'd like to continue the tour for 'Vever', as long and as well as possible. At the same time, I also would like to finish a new project, the first one for me not based on songs (although still involving voices as well), an EP of longer compositions for dance, based on the work of a few great dancers I met in the recent years. Then, more songs surely, and more collaborations, also for film scoring (this just started again for me, and I realized how much I missed working with images as well).
Let's end this interview with some of your favorite albums. Have you found something new lately you would like to recommend to our readers?
In the past few years before the pandemic, I had the chance to go to wonderful live shows. Later, I started listening to all those artists in my headphones. Among those who I have seen live and then loved on records are 75 Dollar Bill (e.g. 'Live at Tubby's'), Matt Bachmann ('Dream Logic'), Carmen Rothwell ('Don't Get Comfy / Nowhere'), Erin Durant ('Islands'), Loren Mazzacane Connors ('Red Mars'), Daniel Carter ('Whoadie'). Among Italian albums, this year I really liked Alessandro Fiori's 'Mi sono perso nel bosco'. Also, I discovered very late John Hassell, and he has accompanied me on many walks this past year.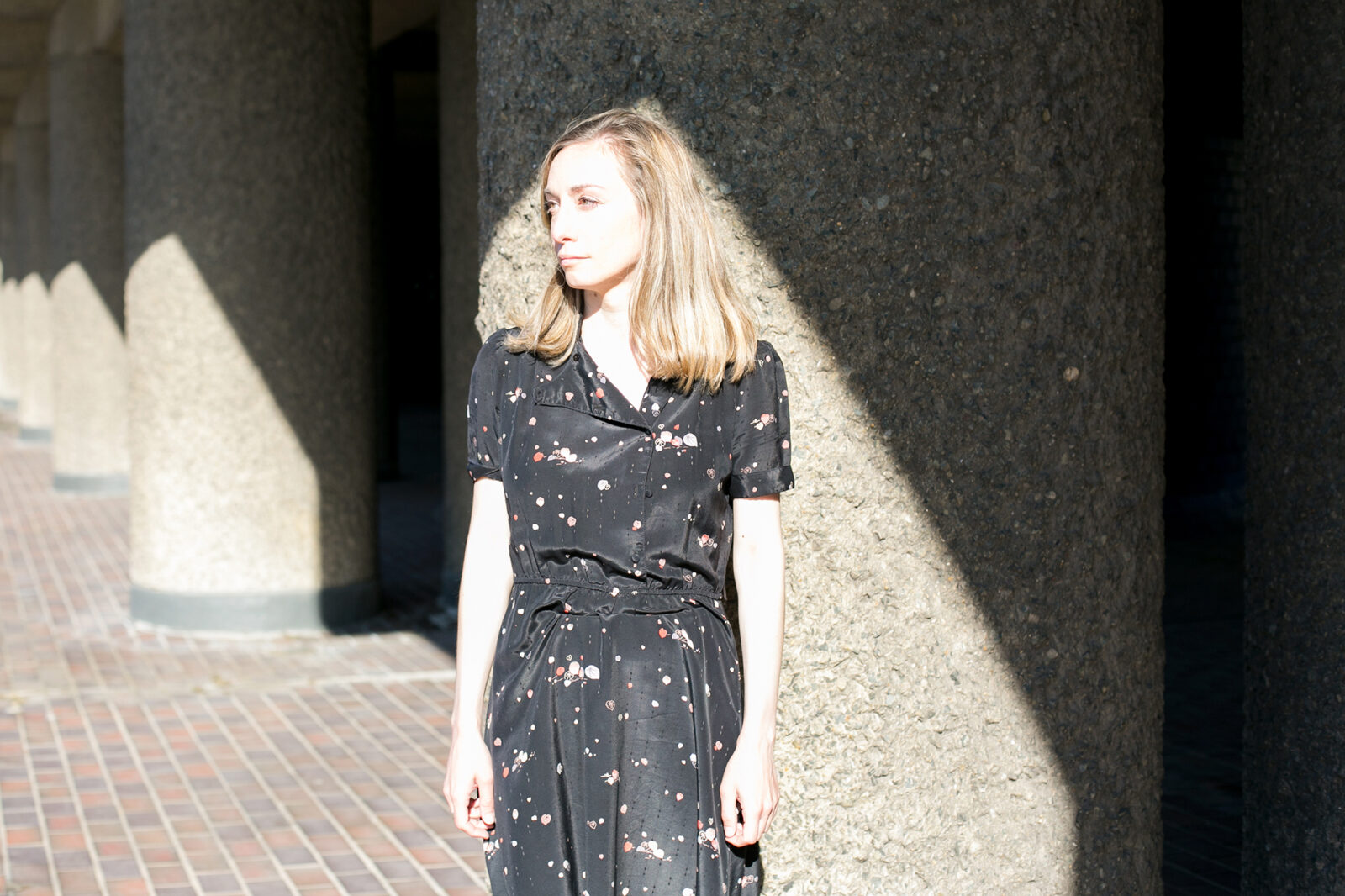 Thank you for taking your time. Last word is yours.
Thank you really for your thoughtful questions and your beautiful work. Ciao!
Klemen Breznikar
---
Headline photo Quetzal Maucci
Laura Loriga Official Website / Facebook / Instagram / Bandcamp / YouTube
ears&eyes Records Official Website / Facebook / Instagram / Twitter / Bandcamp / SoundCloud / YouTube