Ecstatic Vision | Interview | New Album, 'Elusive Mojo'
'Elusive Mojo' finds Ecstatic Vision firing on all cylinders with this unhinged, raw and dangerous new album.
---
The band continues down their unique warpath mixing heavy psych rock, detroit-rock, proto-punk, and world music. 'Elusive Mojo' was recorded live to 2" tape in their beloved hometown of Philadelphia by Joe Boldizar (Sonic Praise) with Bob Pantella (Monster Magnet), and mastered by their old drinking buddy Tim Green (Melvins). What emerged was a burly, timeless and unique sounding record that is hard to tell if it was recorded in 1971 or 2022.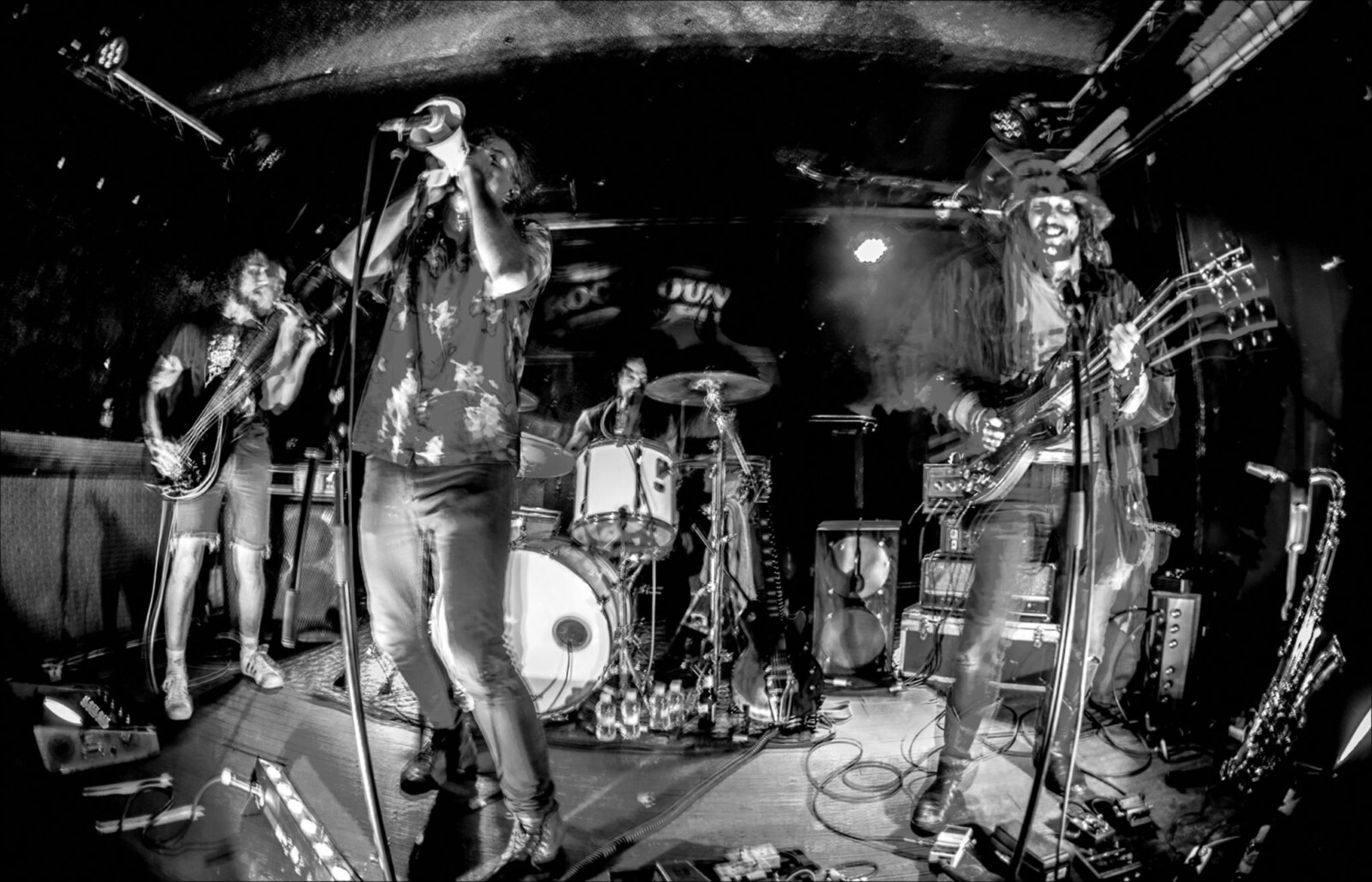 What do you consider to be your first real exposure to music?
Douglas Sabolick: My father made a career out of being a one-man band so I can say I was surrounded by music since I was a wee lad. That being said, I probably started getting really stoked on music when I discovered Black Sabbath and Slayer. I was probably 12 years old. I remember watching live VHS's of said bands over and over again and loved the feeling I got from it.
Have you all made any changes to the lineup since you started or is this the original lineup?
Besides a much needed drummer switch in 2017 we remained the same four for most of the band's time here. I prefer building a band together and trying to get to a point where everyone has their own artistic expressions and the other members can trust in each other's taste level and abilities rather than just having people coming in to recreate what one person has created in the studio. I have done both but the ones where four different people are firing on all cylinders recording live leads to a more dangerous and lively sounding record in my opinion. This mindset can be hard to achieve due to people's lives constantly changing and the fact that playing this style of music is mostly a labor of love. Everyone in the band needs to remain a hustler outside of the band so we can all come together and destroy live.
You are all coming from various bands. Would you like to tell us about your previous bands?
We all come from other bands and are still active in other bands. I cherry-picked the members of this band and we are supportive of each other's other activities. Mike Connor has the amazing drunken blues band S.T.O.P. who have just released a new album, 'Moanin In The Mornin', after a 10 year wait.
Kevin Nickles has the mind-bending drum machine/bass/sax duo Writhing Squares who continue to impress me with each new album. The latest Writhing Squares record, 'Chart For The Solution', is their best one yet.
Ricky Culp is mostly busying himself with audio/video at this time but he is always active in other metal bands. I am currently playing guitar for the futuristic industrial rock project Author & Punisher, who have just released a new album as well called 'Krüller', Check it out!
You guys are currently with Heavy Psych Sounds Records – how did you get discovered by them?
We found out early that the home of Ecstatic Vision is in Europe, not the USA. I've found that the USA is more interested in trends and the stories behind the music rather than the music itself. Since our first headlining tour in Europe in 2016 we have constantly had wild shows and fans that want to party, which helps catapult our energy into the stratosphere. We met Gabriele on our second tour there and he graciously let us have a bass when we realized we flew to Europe with an empty case, haha. We liked that they seemed on the front lines in the scene there, going to all the festivals and making their label's presence known. I think Gabe really likes our music so he puts up with our rude Philly style of running a band.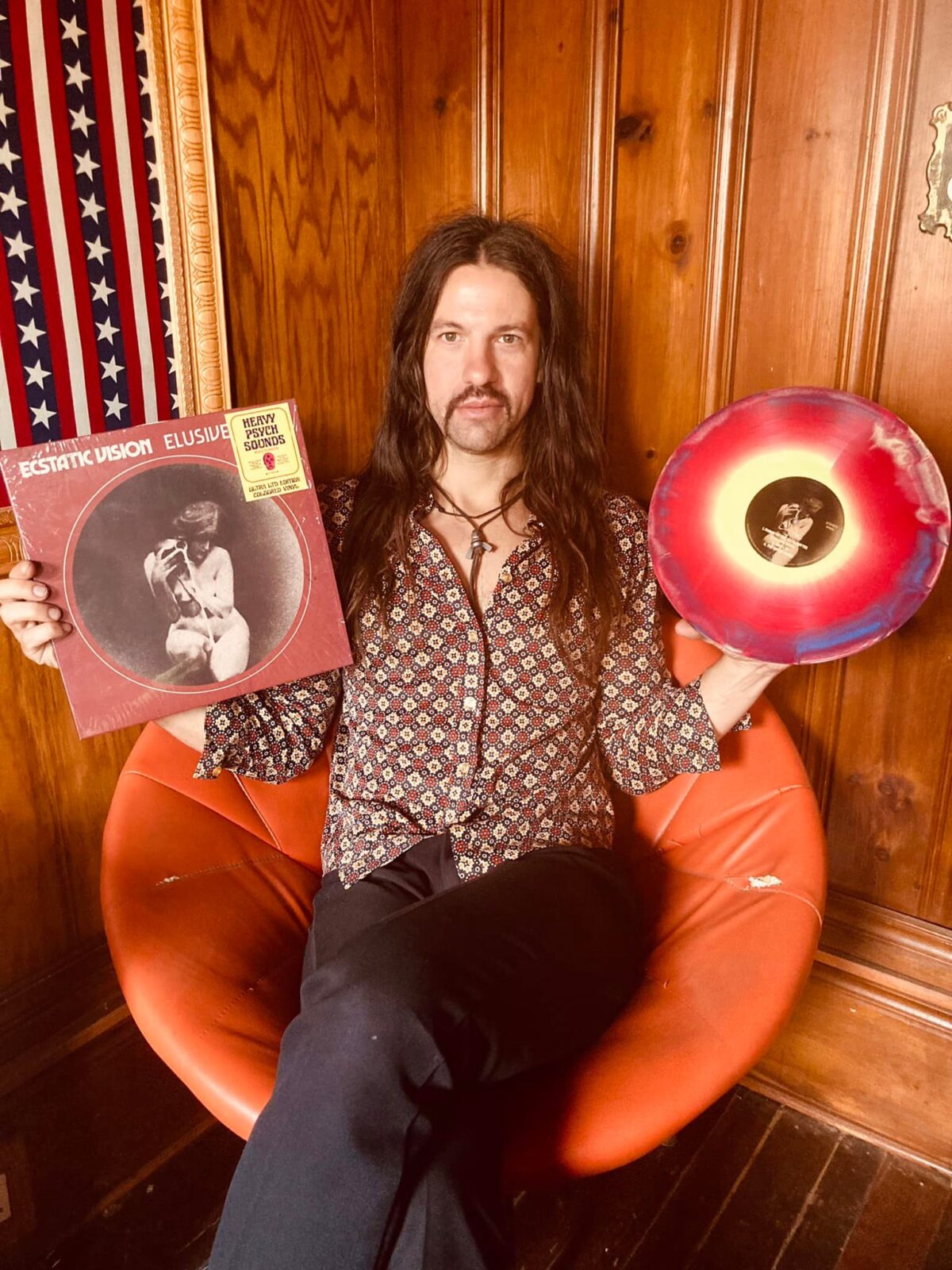 The latest album, 'Elusive Mojo', is another slice of intensive mind melting. Can you share some further details on how your latest album was recorded?
We did a lot of rehearsing this material before going into the studio and were basically caged animals going into the sessions. We recorded this album with Joe Boldizar in Philly at Retro City Studios in Philly. They have tons of great equipment there and our plan was to take our time getting the right sounds and when they were good just let rip live straight into the 2-inch tape machine. This album has a much more dangerous punk vibe so this method worked perfectly. We have purposely made some of our records sound stressed, blown-out, dubbed, and lo-fi on purpose which in the past I preferred. This one I wanted it to hit hard on the drums due to Ricky's tasteful playing, I wanted less echo on the vocals this time because I wanted the vocals to be more direct. We wanted a bigger sound but also wanted to keep it classy in a vintage heavy rock style, not some overly produced modern rock record with a ton of separation. I did the vocals in a different session because I was still writing some lyrics. We recorded the vocals over at the Monster Magnet spot with their drummer Bob Pantella. I was prepared and we knocked out the whole album in one 4 hour session. We finished the mix with Joe in two 4 hour sessions over the course of a few weeks then sent the mixes off to Tim Green to master and approved the first pass. It was our smoothest process so far. Thanks to Joe, Bob, and Tim for saving me a couple thousand more grey hairs this time around.
"We play music like obscure heavy rock bands in the 70s but on steroids"
How would you describe your sound?
I describe our sound to randoms as heavy psychedelic music. We play music like obscure heavy rock bands in the 70s but on steroids. We take our favorite parts of proto-metal, early trance, funk, afro rock, proto punk, "krautrock", and mix it into a bag. We are from Philadelphia, a no frills place that does not promote happy go lucky feelings, I think that plays a huge part in our sound. I was always more into music that got my adrenaline pumping and would get some blood flowing to my private parts so I guess that is what I try to achieve when we play. I would also describe our sound as something you should see live, not just listen to.
When you are writing a song, does it start with a riff or a fragment or you just jam and get something together?
All three actually! Every process gets a different result. Some albums were more one process and they sound that way to me. Written, composed songs can be very interesting but also hard not to fall into old habits and retread what you have already done. On 'Elusive Mojo', Ricky and I just jammed out and recorded, I took the best parts to make better jams out of, jammed those parts, then refined and sent to the boys for ideas. Side B of our new album came out of that process, with the exception of 'The Comedown', which was actually just an idea we jammed and recorded and changed nothing except I added vocals to it. Side A was mostly composed at my home during the first 60 days of quarantine. We took those demos I made and everyone put their spin and skills on it and that is how that sounds to me.
"I was getting stoned all the time and would sit in my house like a corpse and see where the beats tripped me out"
What would you say influenced you the most? Have influences changed during the years?
During the time Ecstatic Vision was just an idea in my head I was really into old tribal recordings like 'More Drums of Passion' by Olatunji and the Master Musicians of Joujouka record, you know that one that Brian Jones recorded and put phaser on. I was getting stoned all the time and would sit in my house like a corpse and see where the beats tripped me out. I also loved Hawkwind. I wanted to merge the two. Lots of tribal with lead bass instead of guitars. After that album I wanted to merge the Hawkwind vibes with more of a Detroit rock sound. Almost like a "krautrock" version of the Stooges on meth, not dope. At that time I was listening to the most unlistenable shit I could get my hands on and it stoked me out. I'm talking about the sounds, not the music. So 'Raw Rock Fury' was born.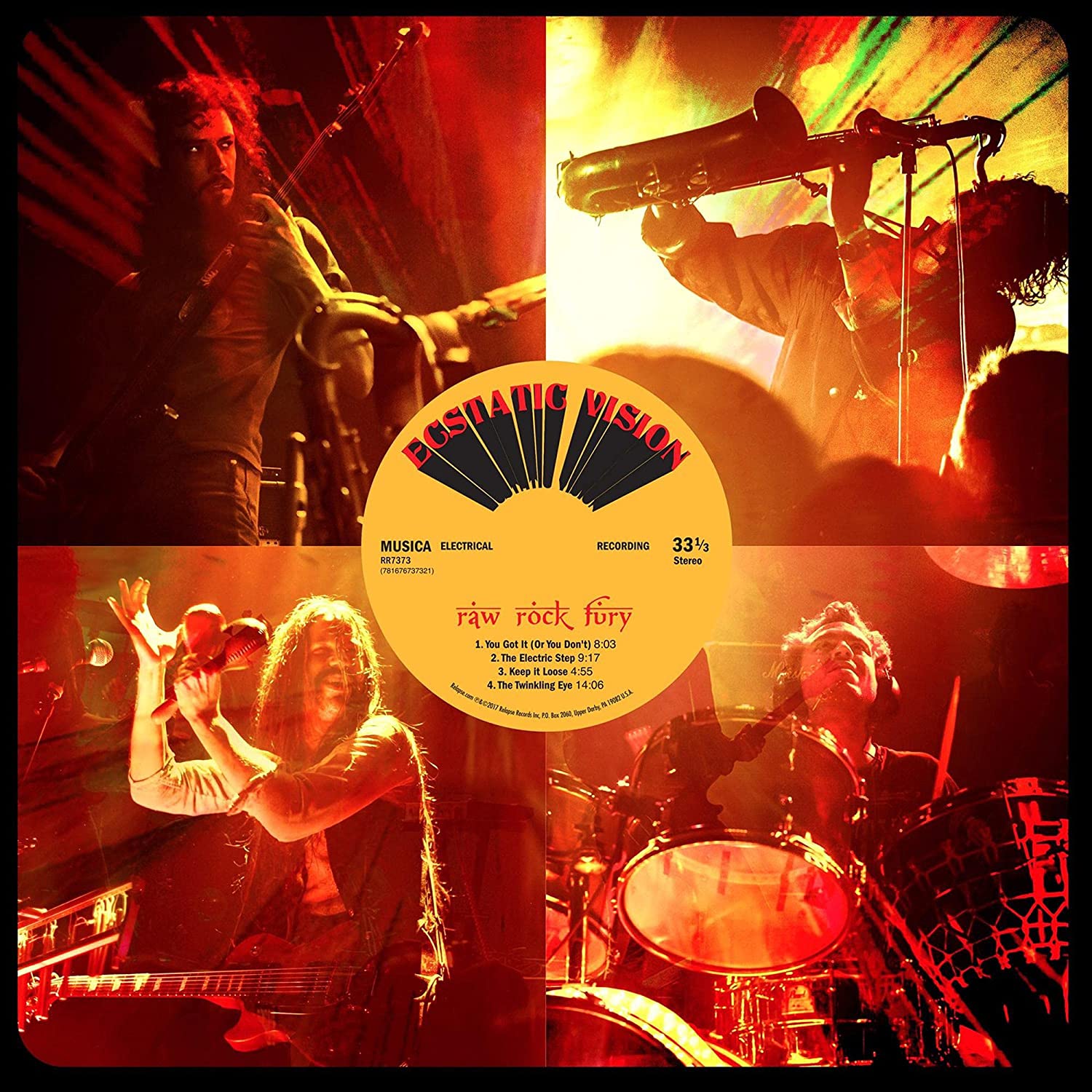 Those tracks are staples in our live show. Due to a change in drummers after that record the next one 'For The Masses' was a much more composed, introspective record with subtle changes and a better sound courtesy of Tim Green. The new one was almost influenced by ourselves in a way. We took what we liked of our previous records, refined it, and made sure it would all sound good played live by the four of us, without much embellishment.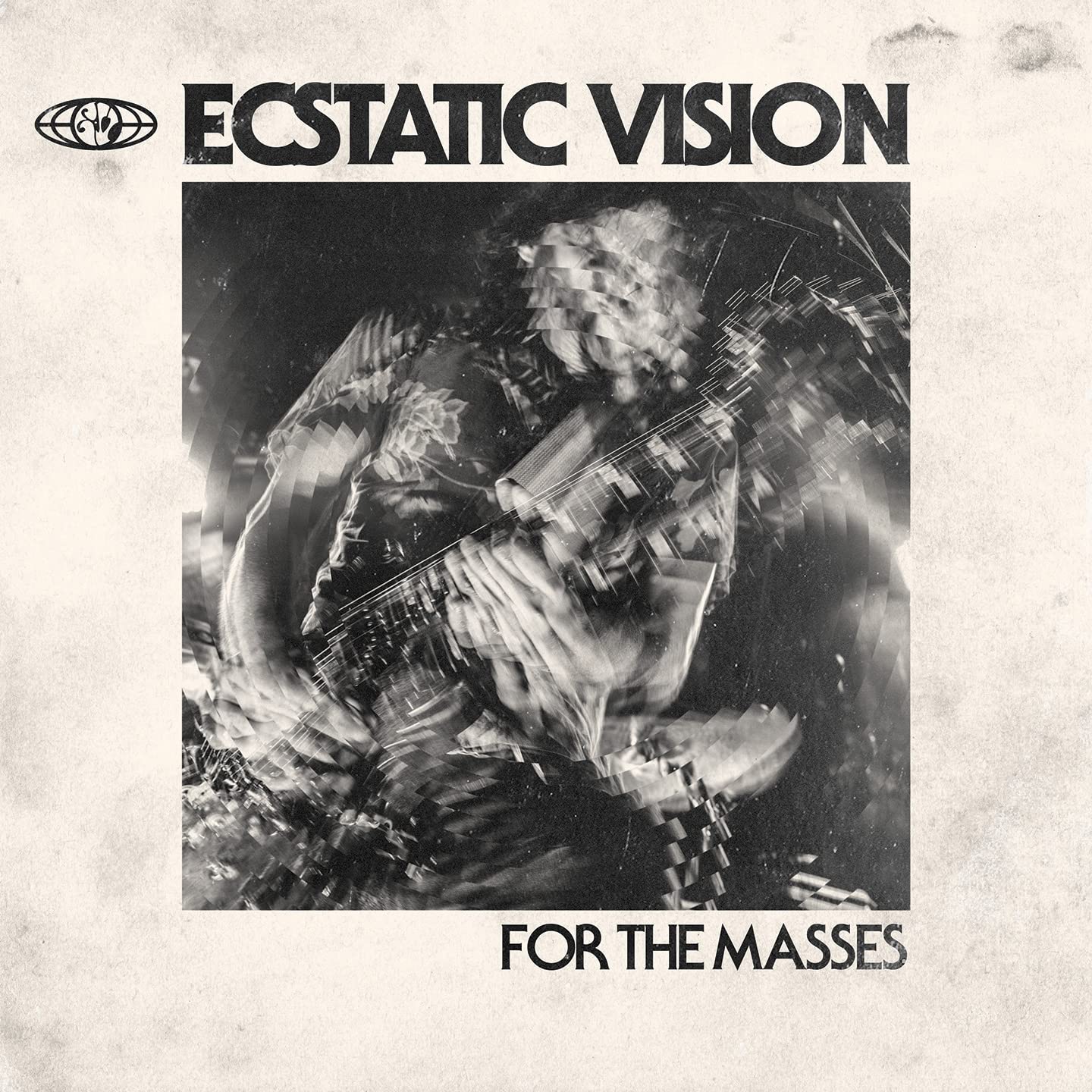 How about 'Under The Influence'?
That record was just something we did for fun. We had recorded the Zam Rock covers at a studio and they were solid recordings but they were a bit too polished and safe for my liking at the time. The Hawkwind and MC5 covers were recorded live at a show at The Kung Fu Necktie in Philadelphia. We had a problem seeing eye to eye with our drummer at the time and unfortunately we parted ways. We had a big European festival tour coming up and wanted to drop something on it. I took all the stems from the Zam Rock recording session and the live set and mixed it with my Marantz receiver. I added eq's to my liking on each stem with that Marantz. It started to sound like the original Chrissy Zebby Tembo/Paul Ngozi 'Troublemaker' recording, which is basically the smash hit of that genre. Inspiration. There were phasing "issues" on everything and phasing on the whole record due to my process. I liked it and so did my mates. Some people were very confused about it. Why does it sound so bad? Because sounding "bad" can sound good to me, there are no rules. We still play these covers live and they are staples in our set. Plus now, when someone discovers Zam rock, which is much more common now due to Spotify recommendations, they can be stoked when they eventually find out (if they find themselves listening to us) we recorded those songs 5 years ago.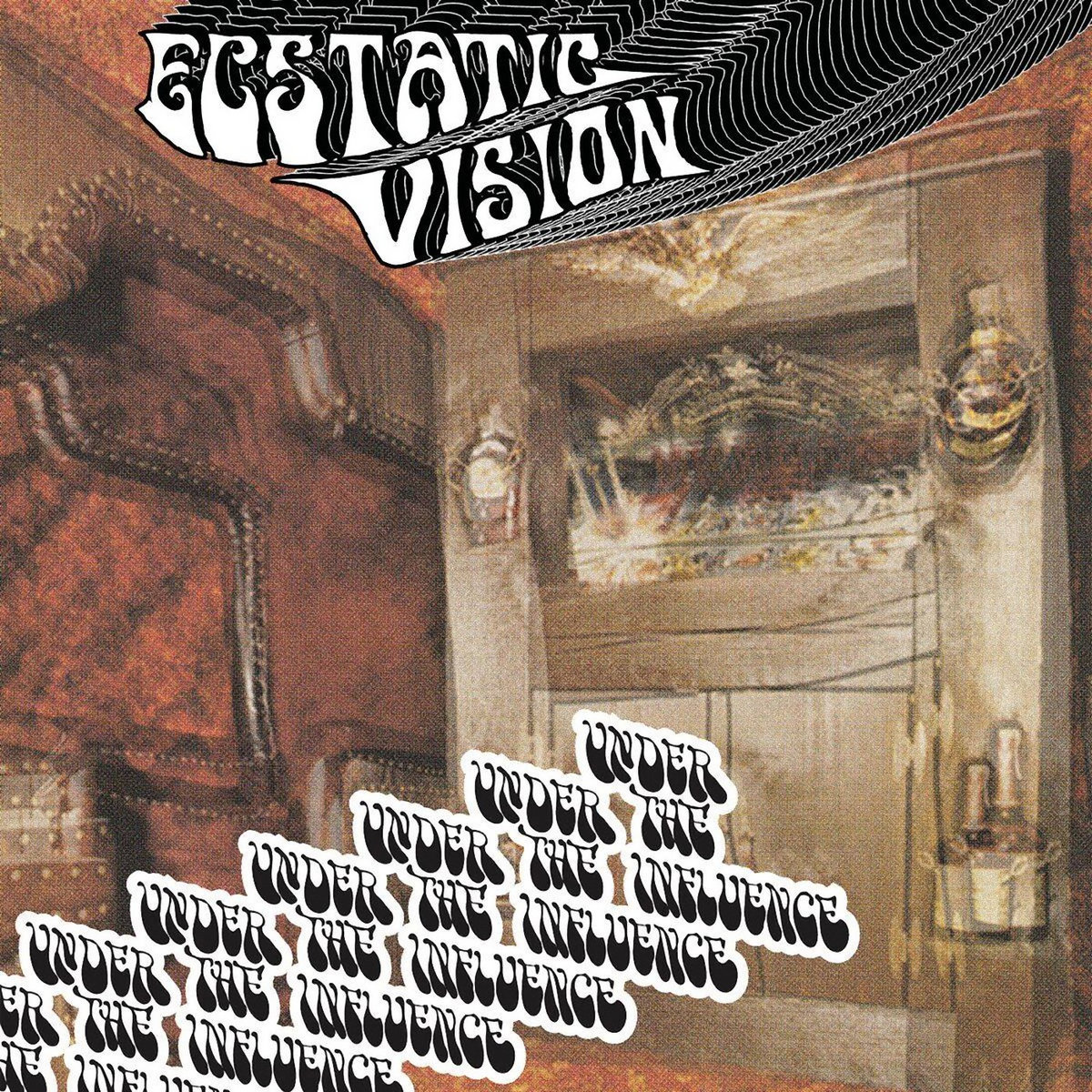 And you also released the first two records on Relapse Records.
We got lucky because we live in Philadelphia where part of Relapse Records was based. I never had any inkling they would be interested in our sound. We were basically starting out and I just recorded a demo at my home trying to get my band mates interested in the sounds. We played just a few local gigs and Rennie from the label was there and out of nowhere Relapse emailed me asking for the demos. I sent them in and it was as simple as that they wanted to work with us. Didn't seem like the perfect fit but they were stoked and thought we might blow up at the time. We were offered a tour by the band Enslaved with no album out. We made it happen and with all my time in the underground music scene were able to take some huge steps very fast. I think in the end we proved to be more of a cult band than one that was going to be super trendy and popular. That was fine by me. I never set out to be a very popular band although it would be nice. They were great guys to us and are a great label, thanks to those guys. Those records got us enough steam to get us offers from Roadburn (we killed it) and a European tour. That set us up for the future.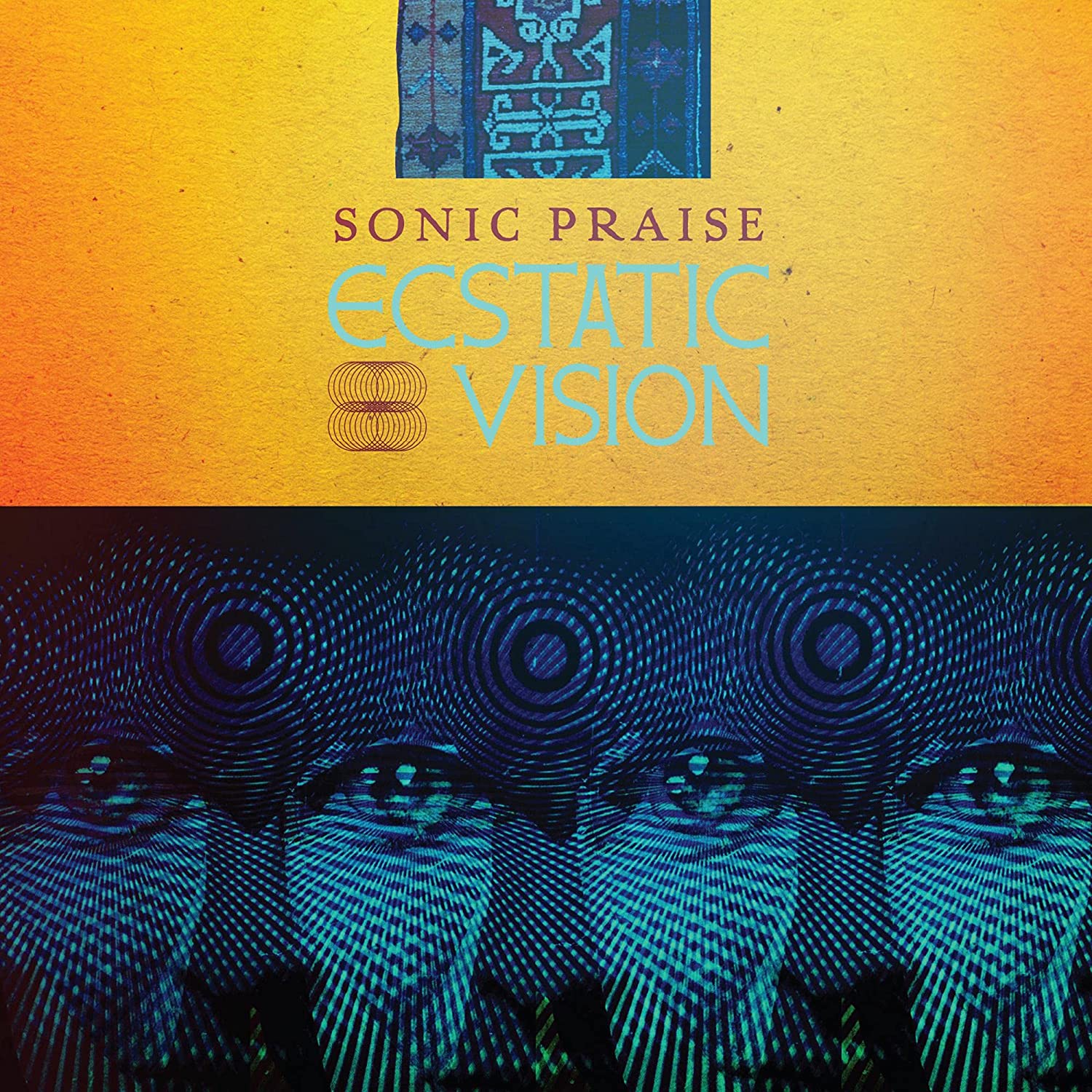 You have played with some awesome bands! Who are some of your personal favourites that you've had a chance to play with?
Well we have played with a lot of awesome bands I agree. Touring with Yob was amazing, such nice fellas and so heavy and cool. Supporting Uncle Acid was also an experience. Very nice people were involved and the fact that I always like their albums is something special, it doesn't happen as often as I would like. Touring with Brant Bjork was also very cool. Him and his band were very classy to us and I appreciate the funkiness of their 'Mankind Woman' album they were promoting at the time. We rarely get offered support slots due to our high energy live show and it's really cool to have someone like Brant bring us on the road, someone totally comfortable in their own skin. I will never forget those things. We also enjoy playing with bands like Temple Fang, The Cosmic Dead, SGT Papers (Mexico), Heavy Temple, bands that we like to party with after the gigs.
What does the name "Ecstatic Vision" refer to in the context of the band name?
It refers to when we hit that moment here and there, when you can just stare blankly ahead, let your eyes blur out, and feel a blast of euphoria through your body.
How important is improvisation for you?
They are great skills to have when composing music or recording jam materials. If you have no skills in this you can look silly if something doesn't go perfectly. I usually improvise, listen back and take ideas for a more composed idea because I am no Frank Zappa on the guitar. Most jam band music sounds like elevator music to me, there is no danger. Not saying it is not out there, in fact I know there is some great Japanese freak out stuff recently with bands like Hibushibire. I think honestly it could go either way.
What are some future plans?
We are gearing up for a long European Summer tour in June then will be hitting the Northeast with Black Pyramid in September, hitting up Texas on the way to the Monolith on The Mesa Festival in Taos, NM, then following it with a short and sweet West Coast Run. We will be hitting eastern Canada in Early December, then just doing random stuff little though the Winter. Hope to be hitting it fairly hard next year as well if possible.
Let's end this interview with some of your favourite albums. Have you found something new lately you would like to recommend to our readers?
I've talked extensively about my favorite albums of the past and am always trying actively to find interesting new music. If you search Nigerian Disco on Spotify you will find a 4 hour playlist I compiled which has been getting some love on there, and that stoked me out. That will give you a glimpse of what happens when I have some time to really dig into a sound. Other than that I would recommend listening to Bohannon's 'Keep on Dancin', 'Insides Out', and 'Bohannon'. I saw him announce one show a few years ago around Atlanta and regret not traveling to it because he passed on during the pandemic. I used to call him on the phone and punish him about stuff. He always answered my questions kindly. R.I.P.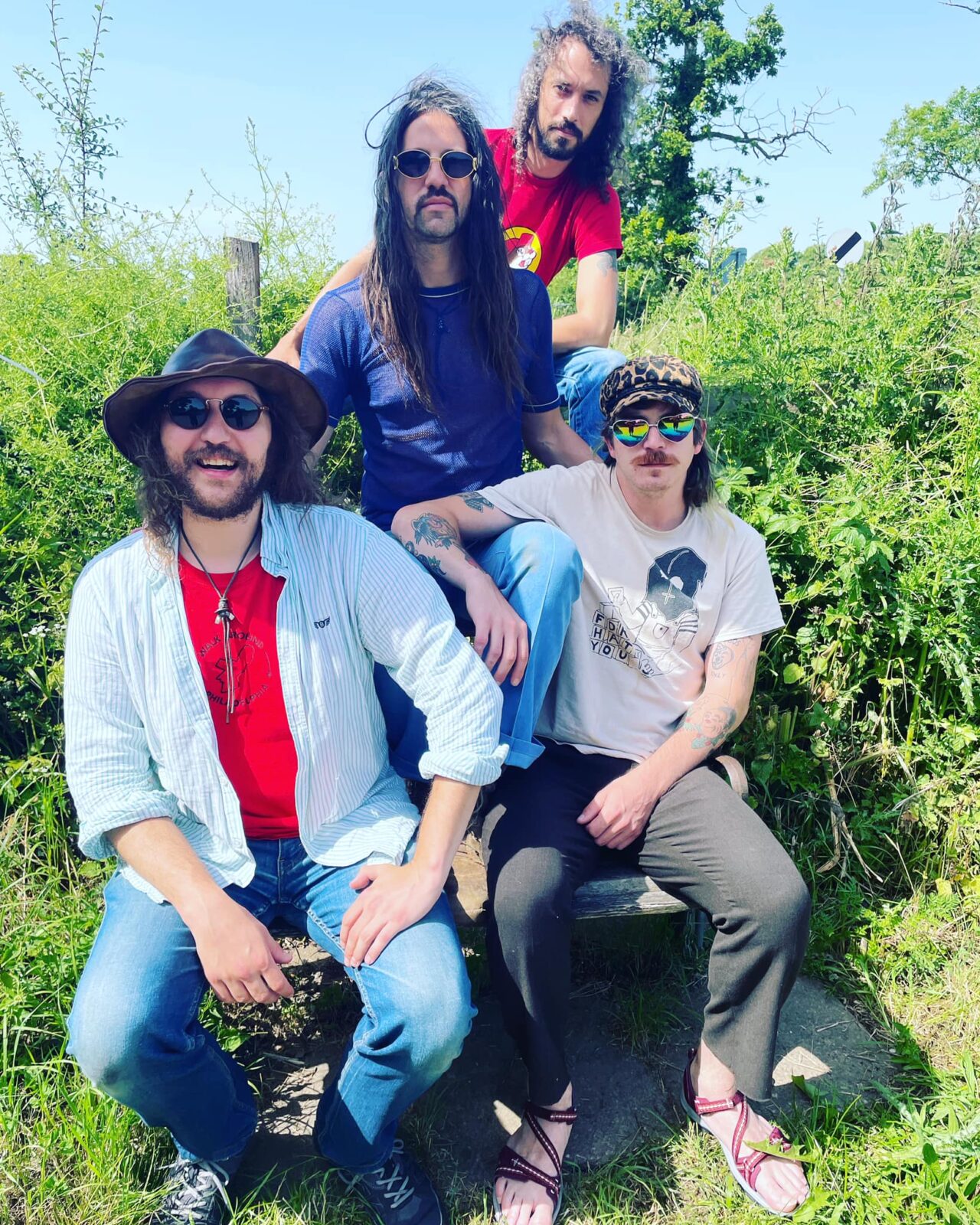 Thank you. Last word is yours.
Thanks for the interest in our music. We have always done exactly what we wanted and you should too!
Klemen Breznikar
---
Ecstatic Vision Facebook / Instagram / Bandcamp
Heavy Psych Sounds Official Website / Facebook / Instagram / Twitter / Bandcamp / YouTube