Yamila | Interview | New Album, 'Visions'
Yamila reveals her most intimate catharsis in 'Visions', an album that brings together and provokes the hallucinatory powers of music.
---
Like an ancient herald, she announces the profound feminine mystique while crossing epic melodies full of pleasure and pain. This album is a journey that prodigiously unites baroque accents, Spanish folklore –such as flamenco– and contemporary electronic music.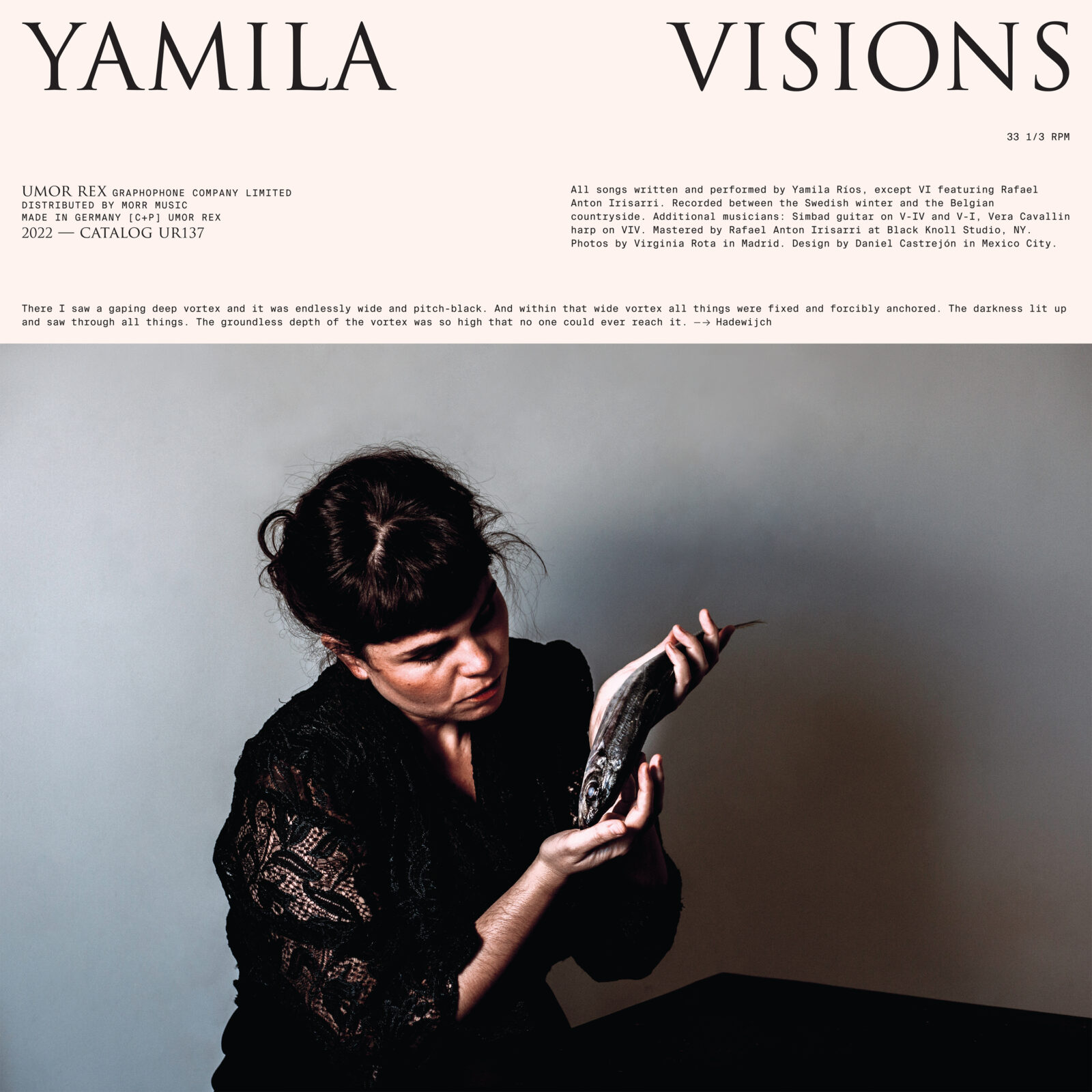 'Visions' releases July 1, 2022 via Umor Rex.
"The concept of the album has to do with the body's capacity to feel"
What kind of preparation went into the creation of your second album, 'Visions'?
Yamila: I try that my work has its own concept, that it speaks of the moment that surrounds me, of the things that surround me on a social or political level. For this occasion I started reading texts about mystic women in the Middle Ages. Some texts were of an absolute intensity and beauty, they penetrated your skin. I understood that in many cases these mystics were talking in a very precise way about their bodies, so God was just an excuse to talk about these bodies, their enjoyment and pain. They were able to talk about the physical experience in such a way that it was just incredible, somehow I felt that we had lost the ability to feel in our bodies, with this intensity. So I started from that question, how can I touch bodies with music? How can I make them sublimate? And that's where this work starts from.
What was the concept behind it and are you satisfied with it?
As I said before, the concept of the album has to do with the body's capacity to feel, not what standardised bodies should feel, but what we feel like feeling. It has to do with knowledge and a forgotten mystique, which has to do with sublimation, with freedom, and it is from that physical feeling from where I have tried to build each of the songs. Yes, I'm satisfied, or well, I don't know if that's the word I would use. I don't think I would have released this album if I didn't think it was honest, that's for sure.
"I like it when I open windows that I had not opened before"
Do you see it as a continuation of your previous album, 'Iras Fajro'?
I believe that in works of art or music albums the continuation, or the line that joins the dots between one work and another is the creator herself. So there is always a continuation. In my case it is the search and experimentation. I like it when I open windows that I had not opened before, I find it very motivating.
Your influences are vast and buried in Spanish folklore, how did you manage to marry tradition with contemporary electronic music?
I am a mixture of many things, I grew up in Granada, the city of flamenco, later I studied classical cello in Madrid, then I studied Sonology at the Royal Conservatory of the Hague, but I was always interested in popular movements and popular art. All these interests make me as a person and make my music, it's not something I force, I don't even choose it, it just comes to me.
As a cellist, what are some of the most important players that influenced your own style and what in particular did they employ in their playing that you liked?
I could talk about many, many impressive cellists, but having had a classical education it took me a long time to understand something that is very simple. The cello I have is mine and I can do with it whatever I want, play it however I want, I can tune it, play it out of tune, play it ugly or beautiful, play classical, noise or do a John Cage and remain silent, the important thing is to feel myself when I play. My first pieces were pure noise, because I was angry with the repression of the conservatory and what I wanted was to do the opposite of what I was told, now I try to do what I feel like doing.
Sometimes during concerts I start playing things on stage that I don't even know where they come from, it's as if someone possessed me. But it has taken me a long time to get to this. For me to play is to be free and that's what I admire, not technique, I admire people who are able to play freely, to experiment and to get away from clichés.
What are some future plans for you now?
I'm working on a dance piece that will premiere this year, I'm giving concerts with the new show 'Visions', which premiered at the Rewire festival a few weeks ago. Next year I have more dance pieces to work on, I love working with dancers, and I'm starting work on my third work.
Let's end this interview with some of your favourite albums. Have you found something new lately you would like to recommend to our readers?
I recently discovered Yma Sumac. She is quite famous but I didn't know her. I was impressed with her voice. She is everything, woman, man, animal. The compositions of Hildegard von Bingen, I saw Meredith Monk at the Rewire Festival and I thought she was spectacular. Her sense of humor, her sensitivity, I really loved her live performance. Anna Meredith, Kelly Moran, Mika Vainio … are some of the artists I have been listening to recently.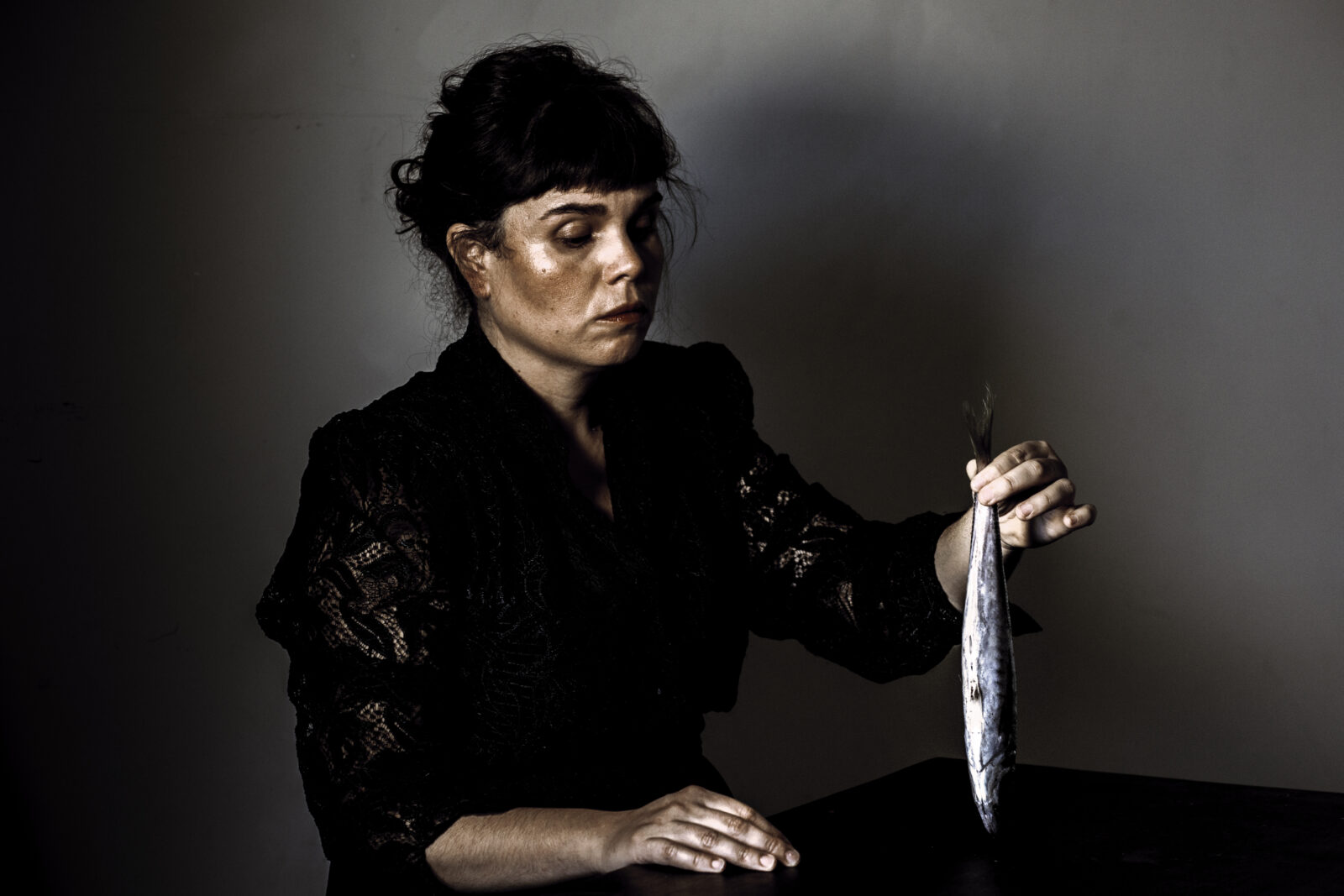 Thank you for taking your time. Last word is yours.
Thanks to you, it's always a pleasure to talk about music.
Klemen Breznikar
---
Headline photo: Virginia Rota
Yamila Official Website / Facebook / Instagram / Twitter / YouTube
Umor Rex Official Website / Facebook / Instagram / Twitter / Bandcamp / SoundCloud / YouTube