Xander & The Peace Pirates | Interview | New Album, 'Order Out Of Chaos'
Soulful, grooving, thought-provoking blues rockers, Xander and the Peace Pirates recently released 10-track album 'Order Out of Chaos'.
---
London-based Keith Xander is defying all expectations as lead singer and guitarist of Xander and the Peace Pirates. Born without a right arm below the elbow, Keith plays his guitar using a prosthesis and hook with a pick attached at the end. Although many who have seen Keith play believe him to be an extraordinary guitarist in light of his perceived "disability", he is a virtuoso musician in his own right. His playing rivals greats like Joe Bonamassa, Joe Satriani, Manfred Mann's Earth Band, The Temperance Movement, ex-Whitesnake's Bernie Marsden and more. Many of whom he has toured with.
With haunting riffs, genius melodies and a uniquely infectious charisma, Xander and the Peace Pirates continue to share their musical passion to standing ovations, while spreading a universal message of peace, love and harmony. The sophomore album 'Order Out Of Chaos' was released in North America on May 6, 2022 via BFD/The Orchard.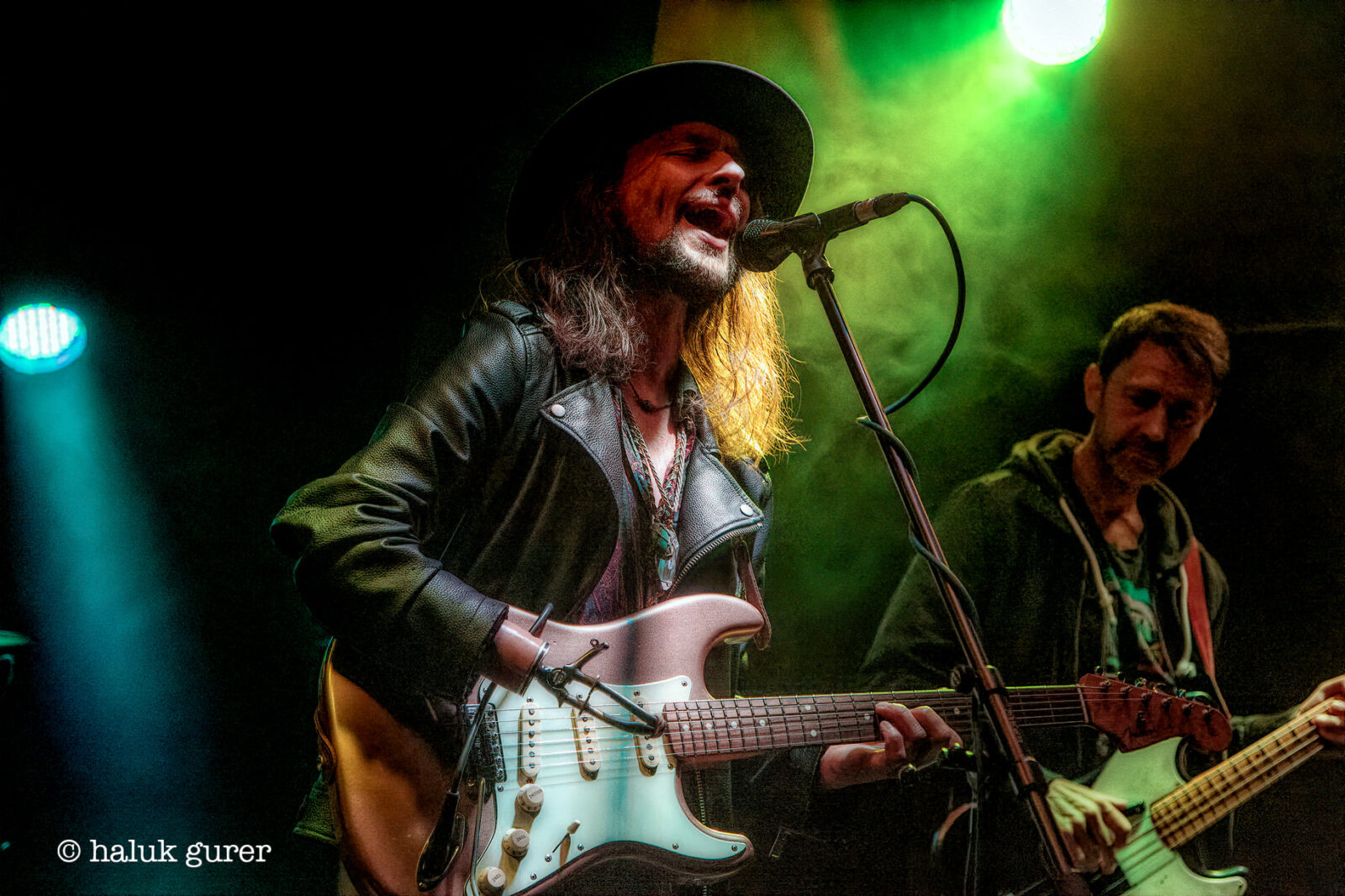 Your new album 'Order Out Of Chaos' was just released. Are you excited to present the new songs to the live audience?
Keith Xander: Yes. It's wonderful to play the songs live as I see them as living and breathing creations and in a sense they are always new. Every performance is new and unique in its expression and it is a joy to share the message and emotion of each song with a receptive audience that resonates with their message and language.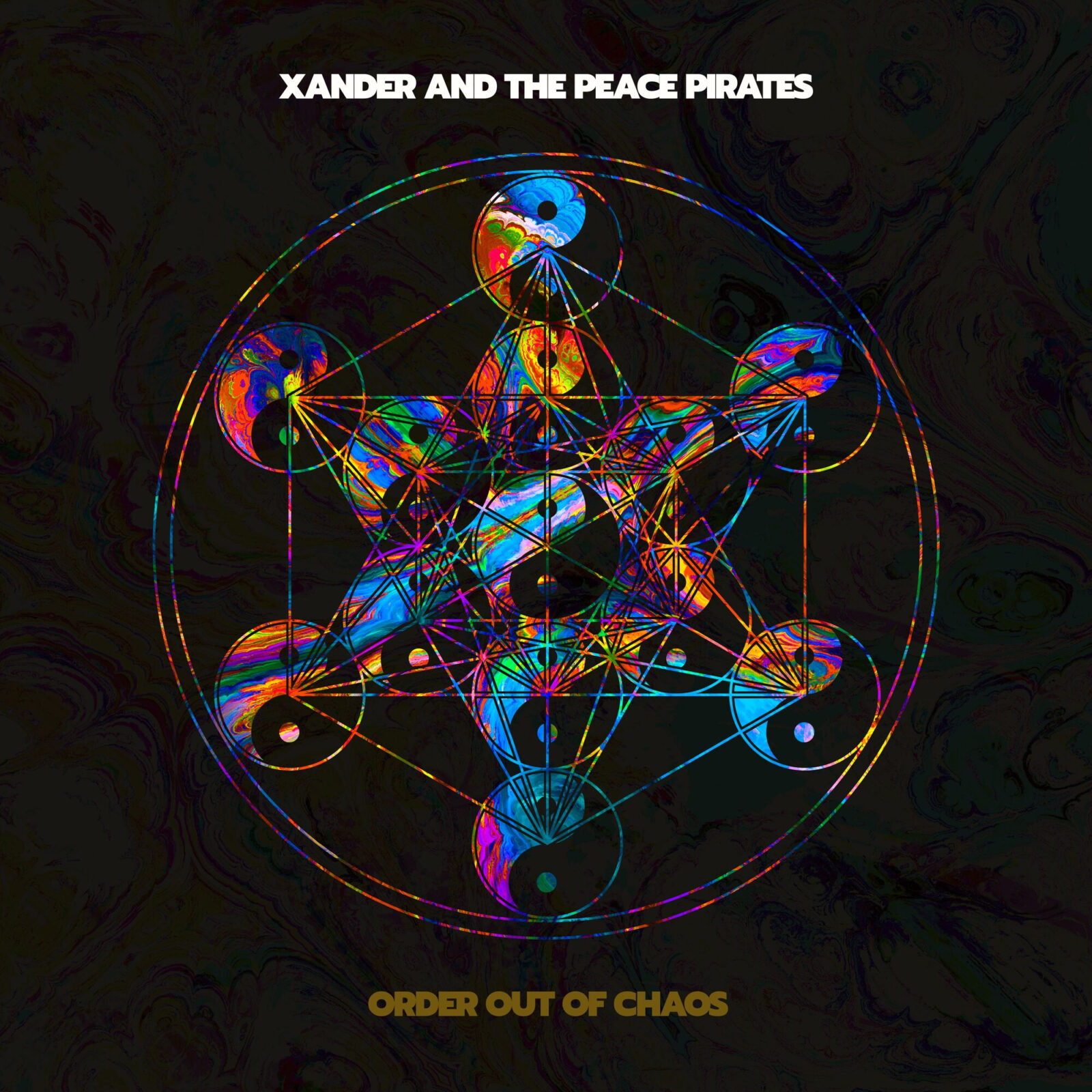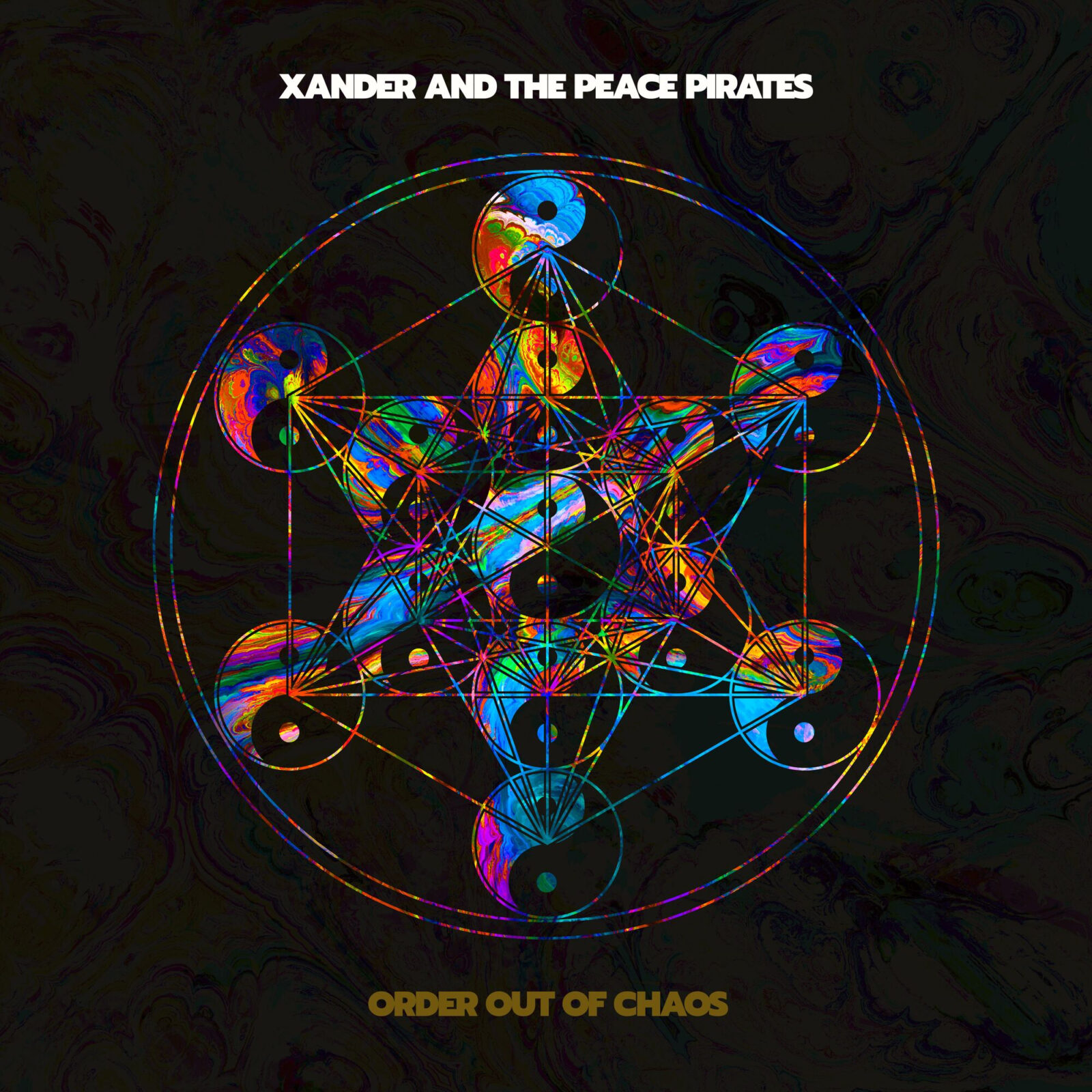 How long did you work on the material?
Some of the songs had been written years ago and reworked and refined and others were written specifically for the album.
'We Cry' was born out of a jam and came together quite quickly due to its simplicity. Other songs like 'Heart Stop' took a bit longer to perfect and to get the arrangement right. All in all its hard to give a time span to it all, as songs like 'Order out of Chaos', 'Breathless' and 'Kiss Your Rain' were songs I had written a long time ago and were always waiting to be arranged and evolved and this album gave us the perfect opportunity to get them to a point where they felt right and sat well with each other as a whole. 'Leave the Light On' was a more recent song and was brought to life with the band as they are all great players and Mike served as an awesome producer to all the tracks.
What can you tell us about the songs?
All the songs on the album are about overcoming the inner darkness and tension that separates us from the whole and each other. They point to the truth that we ourselves are our only enemy and we imagine there to be an enemy outside of that one self.
Both 'We Cry' and 'Order Out Of Chaos' are anti-war songs. The message points to how we give our power and freedom away to false beliefs and illusory powers, and thus enslave ourselves through the belief in those illusions of there being an enemy outside of ourselves.
Other songs like 'Breathless' are about how thoughts and words appear to effect and shape reality and can either empower or disempower ourselves and each other. It speaks of how we seek to be free, but often continue to give our freedom away to thoughts that have no real substance or value and how those thoughts and beliefs are really our only enemy.
Then there is 'Kiss Your Rain' which is about love at first sight. It is a story about an immediate connection with a stranger that you feel like you somehow know on a deeper level than can be understood or explained.
The second song 'Leave The Light On' is about taking the time to give love and support to a homeless person who is struggling and is looking for some kindness in this often cold and selfish self-fulfilled world of illusory opposites.
'I'm No Good At Being Bad' is about the temptations of a naughty one-night stand, and how these temptations diminish as we become more whole within ourselves and no longer need that instant gratification or thrill to fill an imaginary void.
The last song, Heart Stop, is a sexy song about lust, sex and the pleasures of being immersed in each other's sensual energies.
Would you be able to compare it to your previous release? What are some of the main differences?
The main differences are in the sound and production. Although the songs have a similar message to our previous album, '11:11′. Obviously, it still sounds like us. It's just different in that Mike Gay was the producer of the album and engineered and mixed it with Tom. But it is hard to compare them. I will just say to anyone reading this to have a listen and the answers to that question will be revealed.
Where did you record it and who was the producer?
We recorded the album in Parr Street in Liverpool, which has sadly closed down during the whole lockdown saga. Our guitarist, the multi-talented Mike Gay, engineered and produced the album.
What are some future plans for you?
We have plans to make a new album and have already started writing new songs for it. We have no need to go into a studio this time as Mike has some amazing gear and gets very impressive results. So that will save us a bob or two!
Looking back, who influenced your guitar playing the most and did influences change during the years?
My main influences on guitar are players like Robben Ford, Stevie Ray Vaughan, Jimi Hendrix, Doyle Bramhall II, Jonny Lang, B.B. King and Albert King. I also love Scott McKeon. The style of player I appreciate has not changed much over the years, although my appreciation of John Scofield has grown more recently, his unique style and approach is inspiring.
Let's end this interview with some of your favourite albums. Have you found something new lately you would like to recommend to our readers?
One of my favourite albums is by bass player and producer Tommy Simms and it is titled 'Peace and Love'. It is filled with soulful tracks with a lot of gospel influences and hints of the awesome Stevie Wonder. Each song has a powerful message which has always resonated. I also love an album by Foy Vance called 'Hope'. Each song has a beautiful message and is brimming with heart and soul. Other albums I love are 'The Wall' and 'Dark Side of The Moon' by Pink Floyd. I also love an album called 'The Simple Life' by Richard Paige who was originally the bass player and singer in 'Mister Mister'. There are many many more, but these are a few of my favourites. I would like to say thank you to all who listen to our music and attend our gigs and support live music.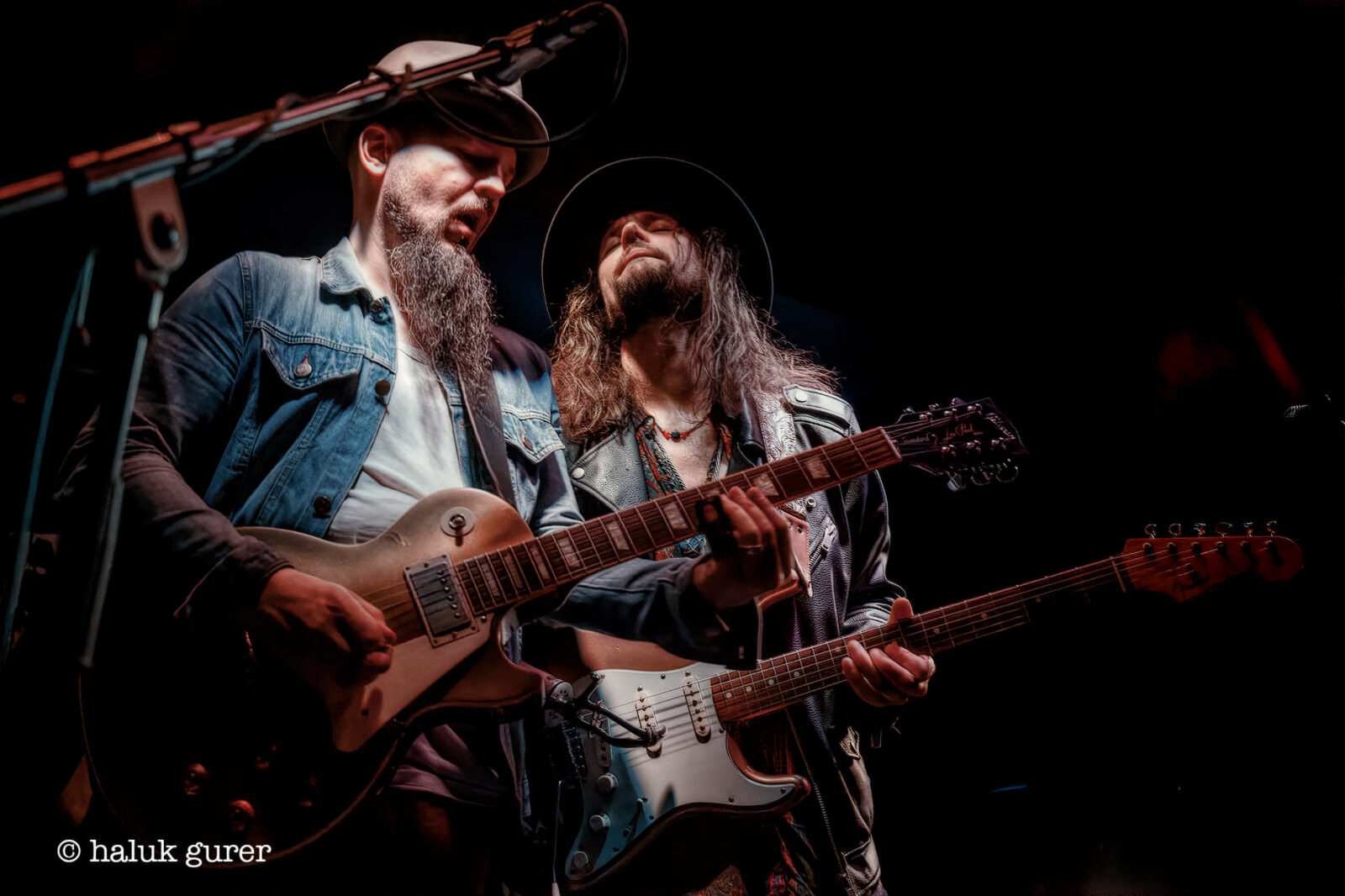 Thanks for inviting me to do this interview.
Peace and love to you and all who are reading this.
Klemen Breznikar
---
Xander & The Peace Pirates Official Website / Facebook / Instagram / Twitter / YouTube
BFD Official Website
The Orchard Official Website / Facebook / Instagram / Twitter / YouTube